Every time we look up, we find that you can do a whole lot more with that unused strip of white. It is unarguably the most under-utilized part of our homes while homeowners are increasingly becoming aware of this, there are still many homes where you just see the plain white ceiling and nothing else. But there is one trend in 2019 that seems to be altering the way kitchens are built for years to come and that is the use of classy wooden ceilings. Once a staple, the wooden ceiling in kitchen was put aside in the second half of last century. More polished finishes with neutral hues replaced the once common wooden ceiling. But now this classic is making a comeback in a décor and design world that is increasingly moving towards all things natural.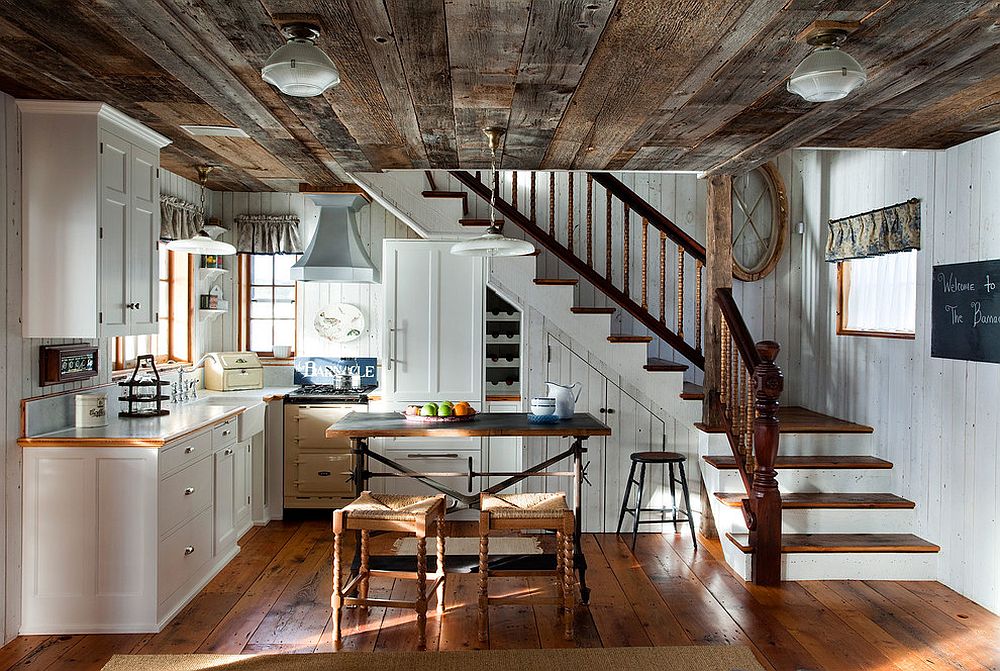 The woodsy ceiling brings with it plenty of advantages that venture beyond obvious aesthetics. For starters, wood is a great element when it comes to insulation and a wooden ceiling keeps the kitchen cool in summer months and relatively warm in winter season. Reducing dependency on artificial heating and cooling needs, this simple change in material makes a big difference to your power bill. So, step in and check out the very best of kitchens with wooden ceiling before venture down a similar path –
For the Modern Kitchen
In the modern kitchen, a wooden ceiling brings about a breath of fresh air. If you cannot alter your existing ceiling structurally, consider a wood-based false ceiling that has both thermal and acoustic advantages. It also brings a touch of timeless panache to a kitchen dominated by polished, neutral finishes. Since the kitchen is increasingly a part of the open plan living, you can also use the wood ceiling section to delineate it visually with ease while smart recessed lights make it even more attractive. Choosing lighter tones of wood here is the norm, but nothing stops you from going down a darker path!
RELATED: 25 Dream Kitchens in Wood and White: Refined, Cozy and Functional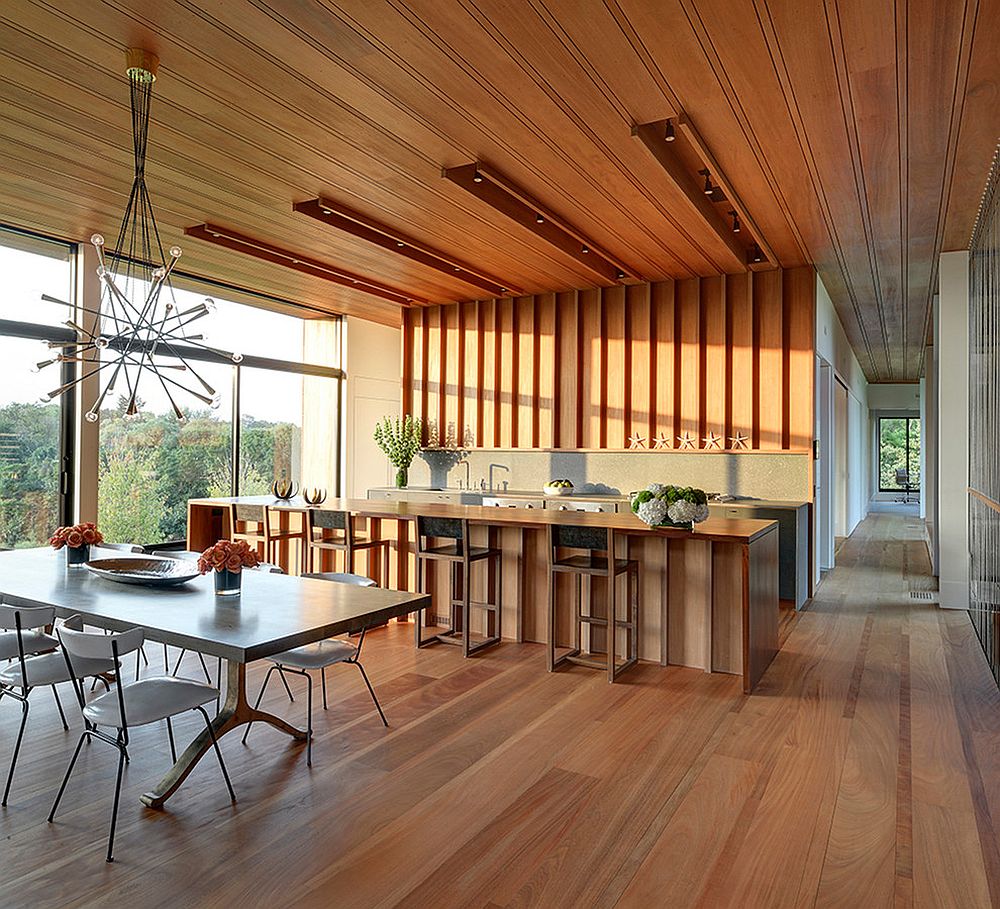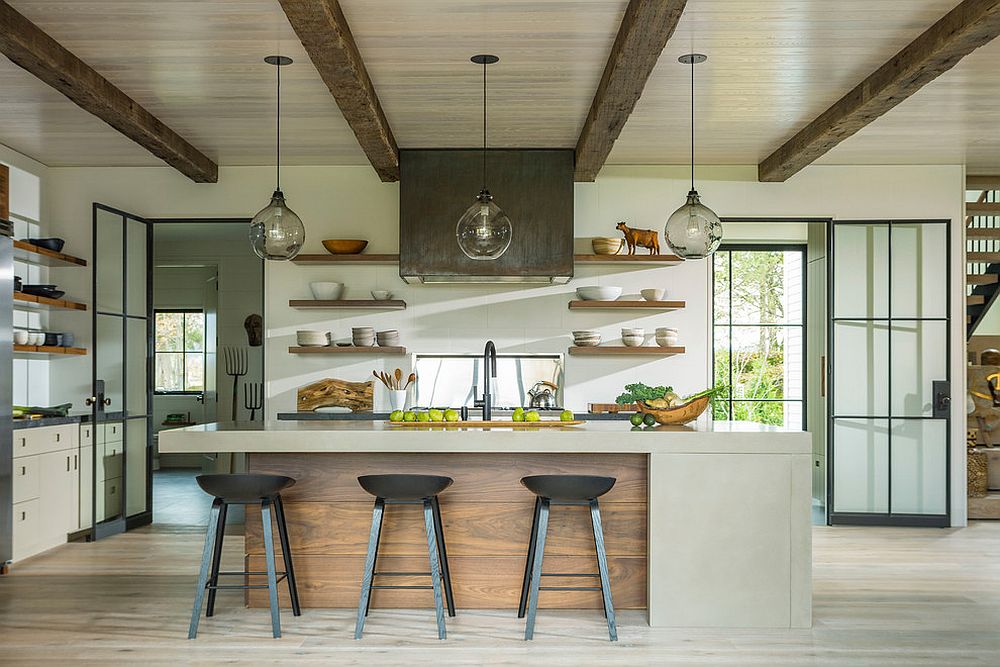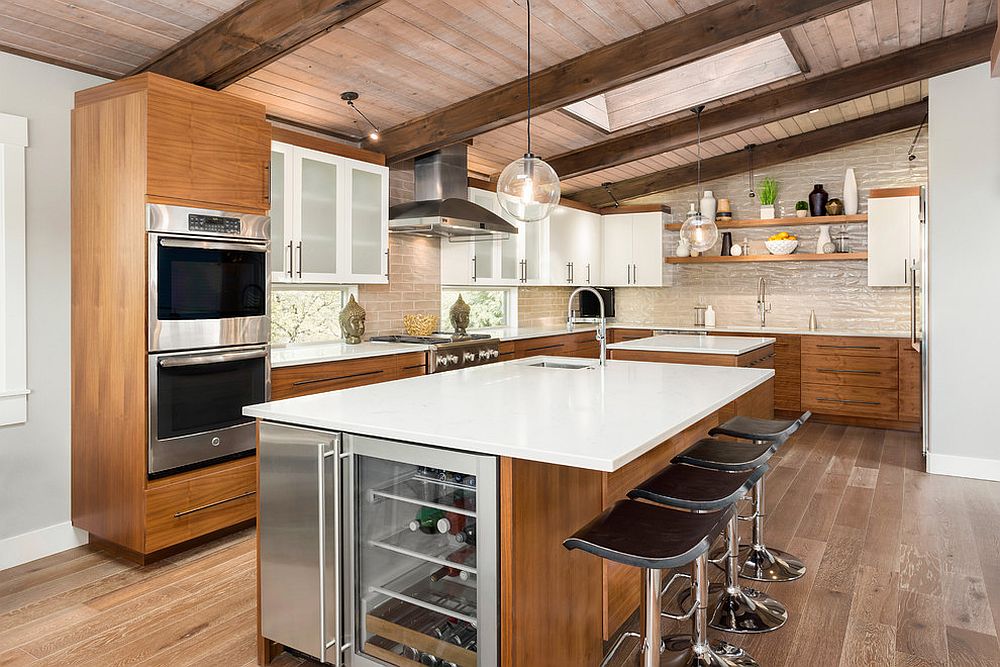 Finding your Style!
Discovering the right style for the kitchen with a woodsy ceiling is all about ensuring that it blends with the overall appeal of your home with ease. Styles like rustic, industrial and farmhouse are all too easy to shape with a wooden ceiling. But as we have seen earlier, transitional and modern kitchens can also accommodate a more polished wooden ceiling when done right. In styles that veer towards rustic, you want a more distressed and rugged finish for the wood with a few additional elements like the striking ceiling beam thrown into the mix.
RELATED: 25 Cheerful and Breezy Beach Style Kitchens for the Efficient Modern Home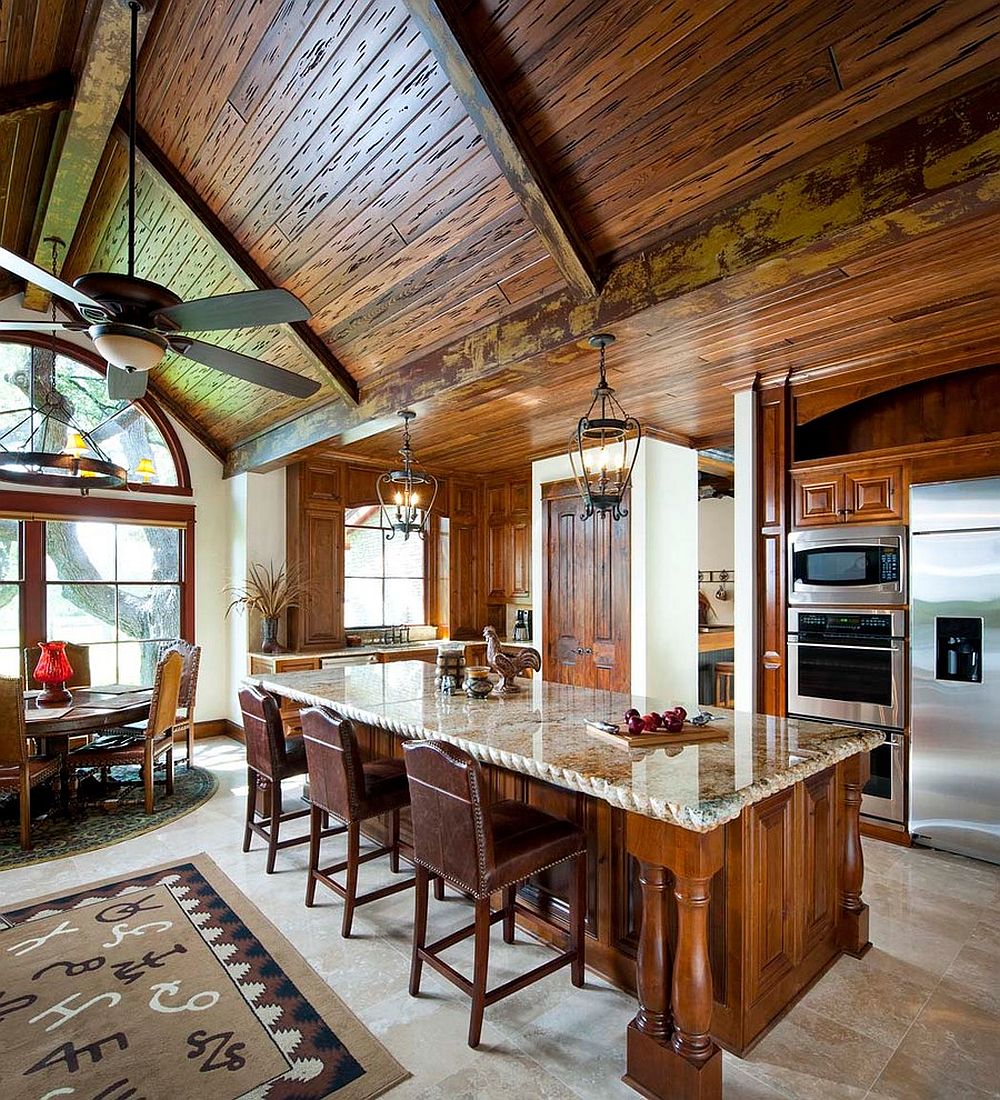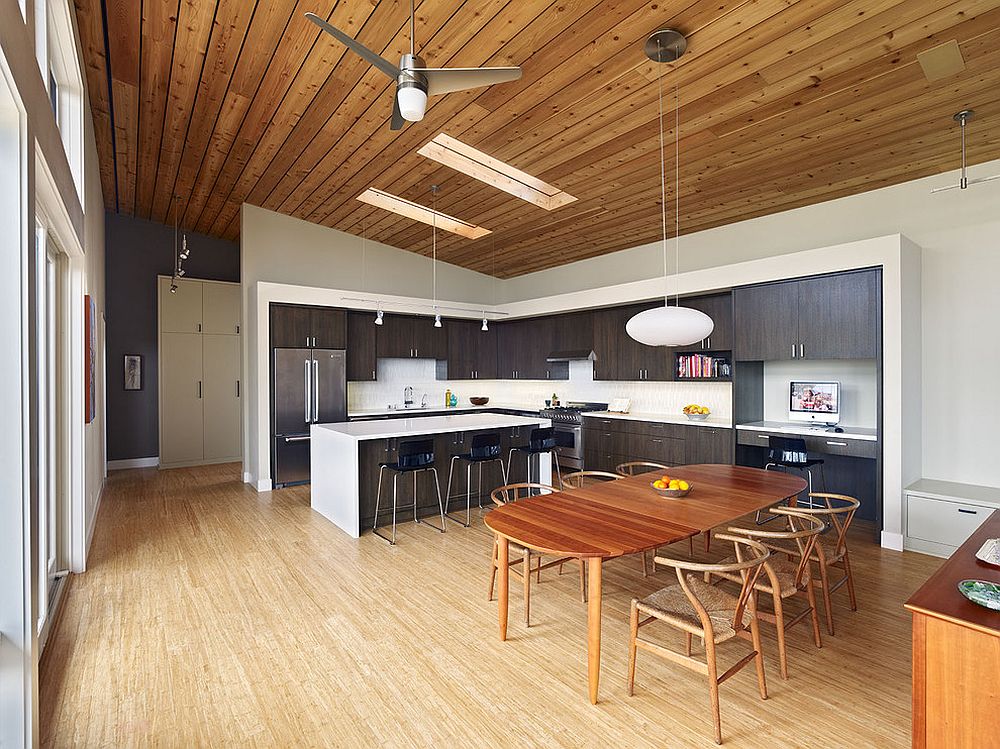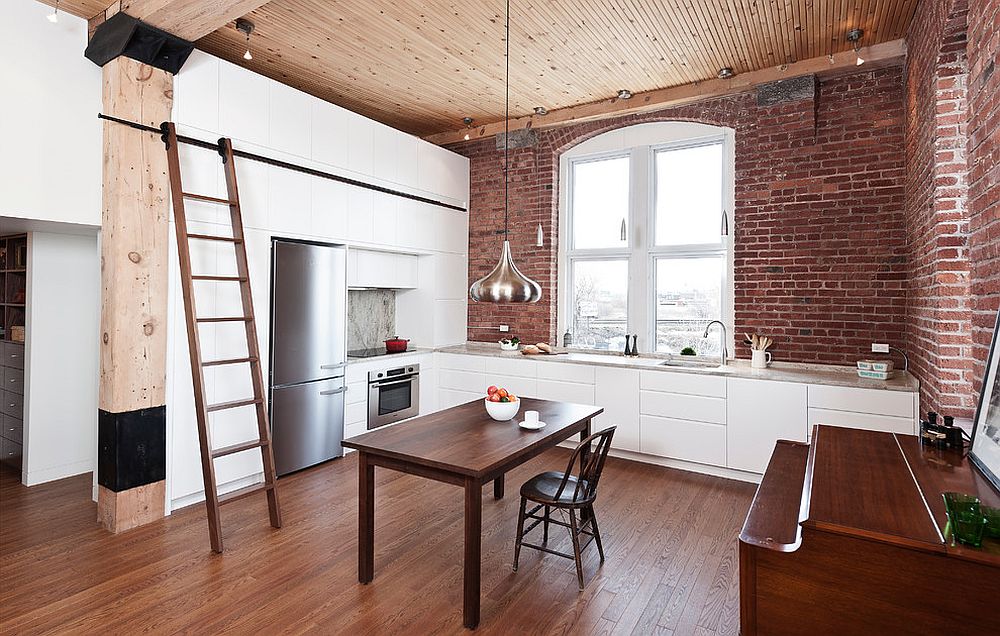 Ceiling Beams Make a Difference
There were times when ceilings beams were an absolute must in every home as they provided structural support. In modern homes though, engineering has seen the need for them vanish and now they seem more like a geritage of the past. That was, until architects and designers once again found interest in ceiling beams as decorative elements! The wooden ceiling beam is a showstopper no matter how you use it and gives the room an entirely new, visual upgrade. In the kitchen, the ceiling beam is much more at home in traditional, Mediterranean, rustic and farmhouse settings than in modern spaces. If you love these styles, then it is time to beam in some beams!
RELATED: 25 Color and Style Trends for Kitchens Shaping Kitchens this Summer