Relaxing, fun-filled and full of sunshine that many other parts of the North American continent starve of in the long, cold winter months, the Yucatan Peninsula in Mexico is a holiday that is not far away for many. And it is here that we find the incredibly resourceful, charming and relaxing Casa Picasso. Deriving its name from a work of art by the master himself displayed in the bedroom of this gorgeous holiday home, the entire setting was conceptualized and brought to life by Workshop. As narrow as just 3 meters at certain spots, this Mexican retreat clad in white perfectly epitomizes a vacation in bustling Yucatan.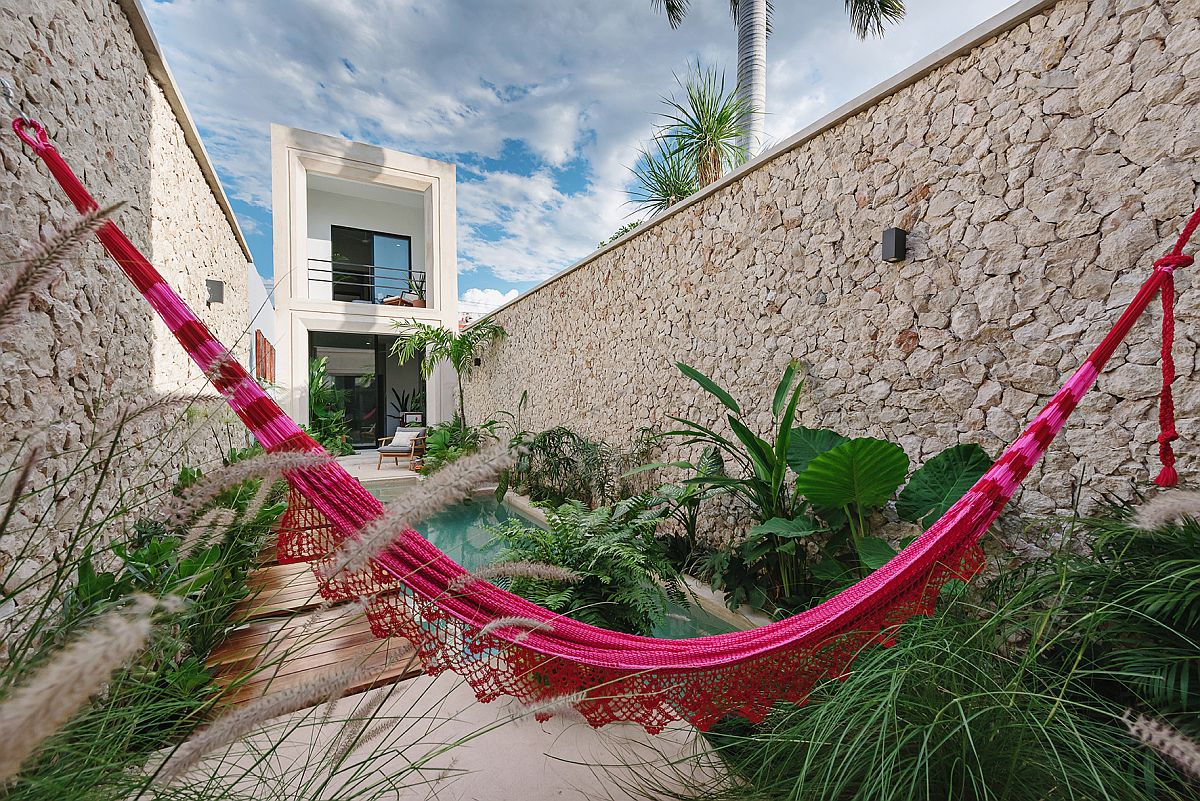 As you step into this getaway that offers a safe and serene refuge from the constant rush all around, you will see a small living area in white that is enlivened by the colorful rug and the art work on the wall. Next to it is the staircase that leads to the bedroom on the upper level and also offers additional storage space below. Illuminated by lovely LED lights, the wooden staircase stands in contrast to an otherwise entirely white and neutral living space. Next to it is the bedroom and bathroom that provide a tranquil resting space and are connected to the amazing pool area outside.
RELATED: Casa De La Flora: Secluded modern paradise set next to the stunning Andaman Sea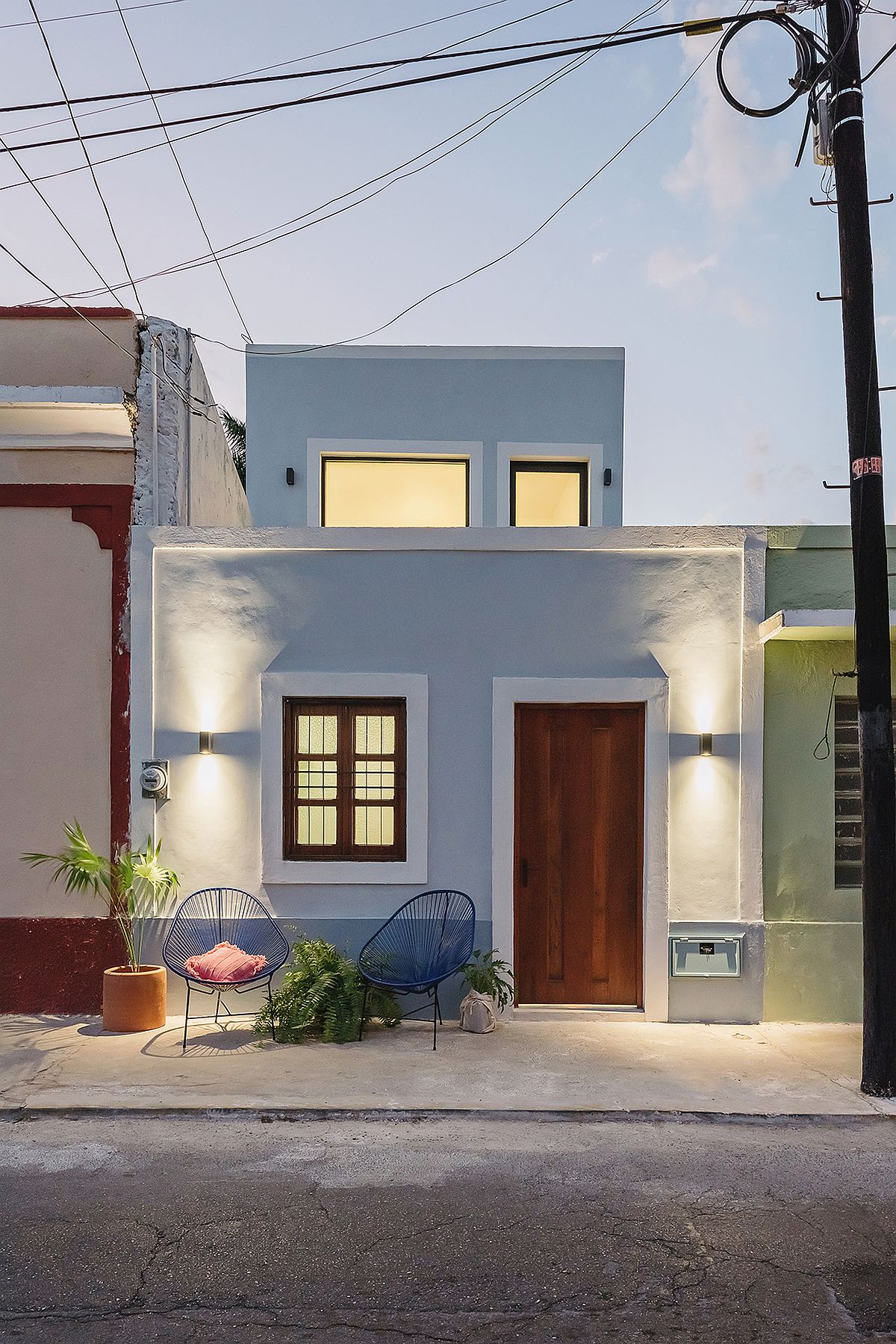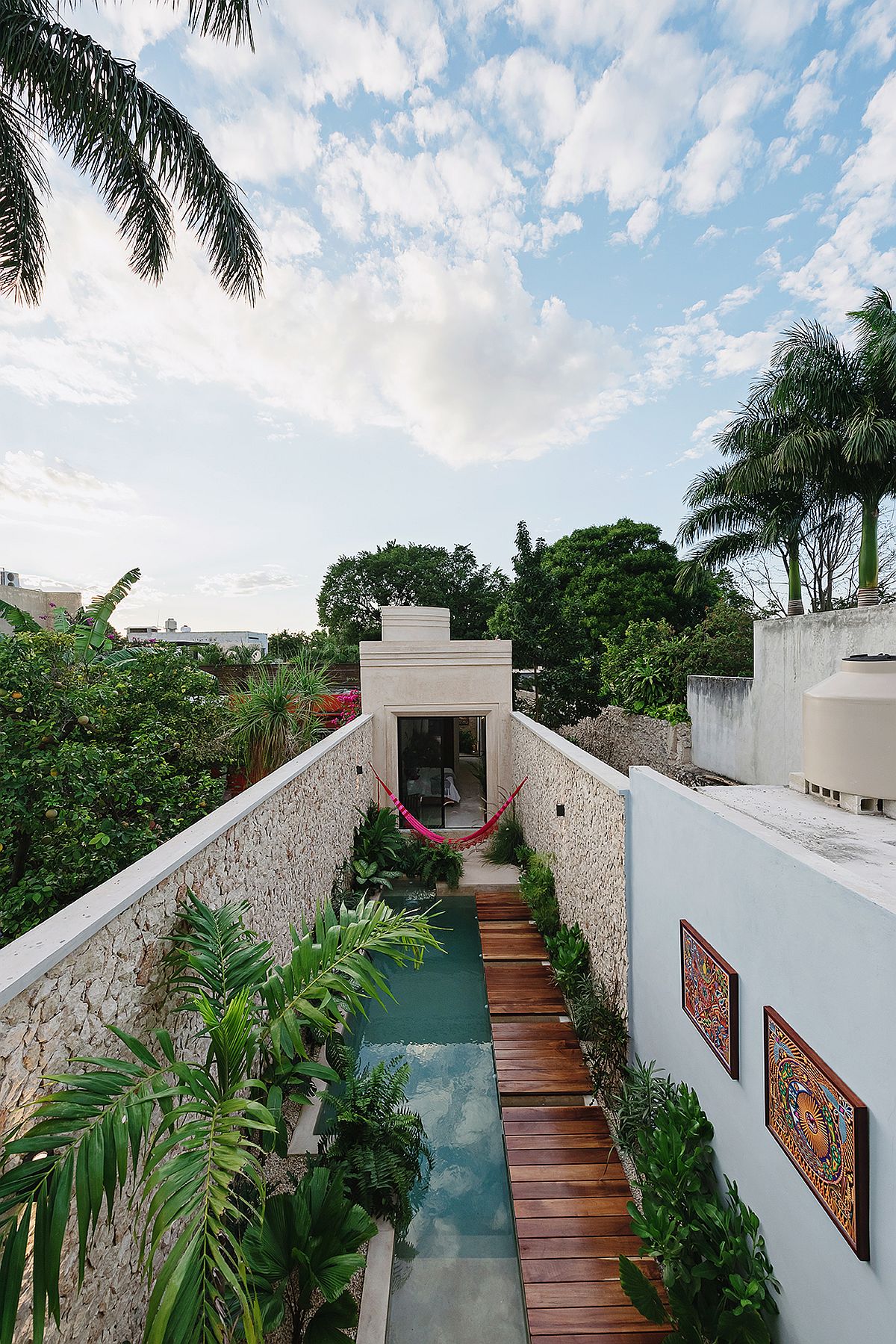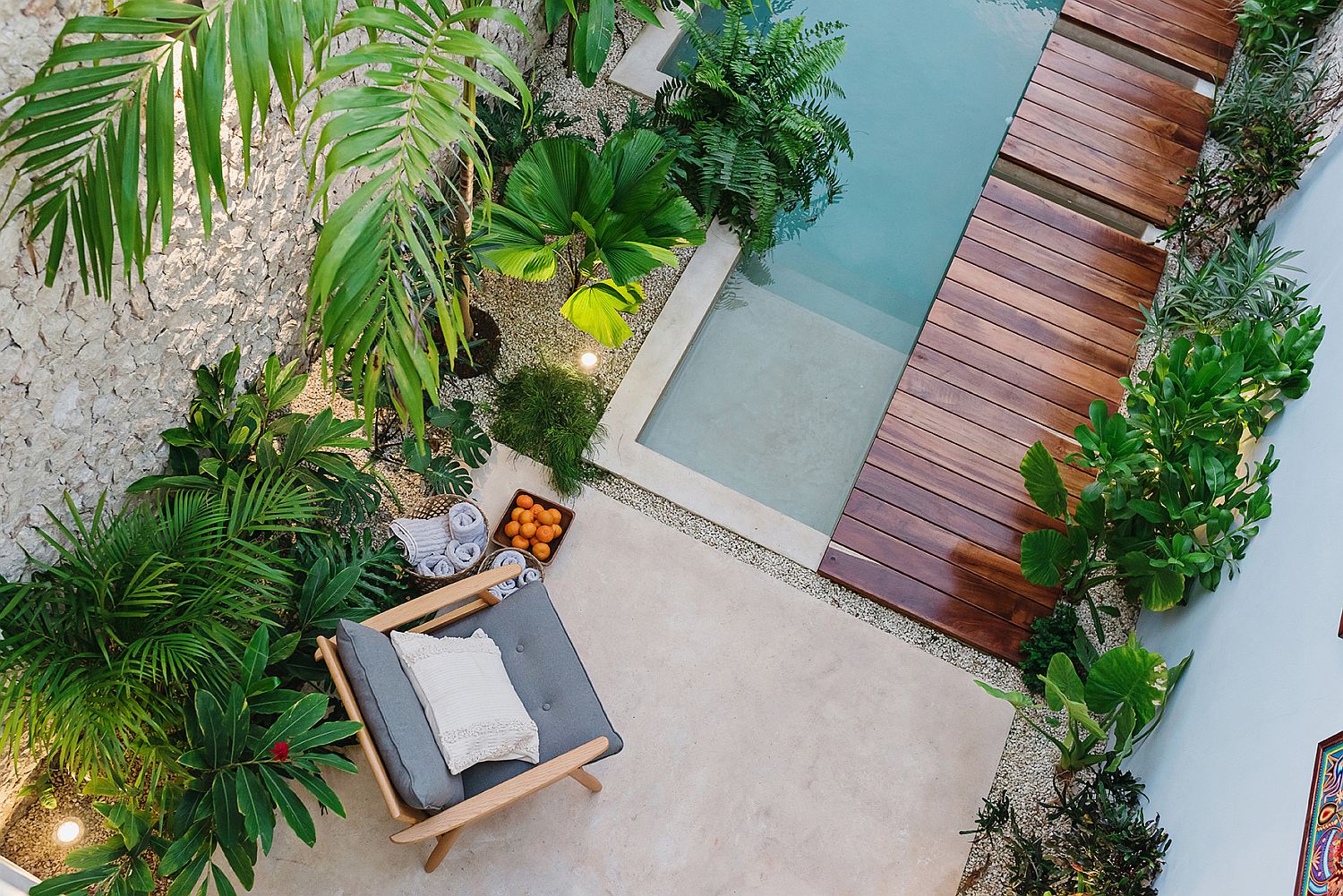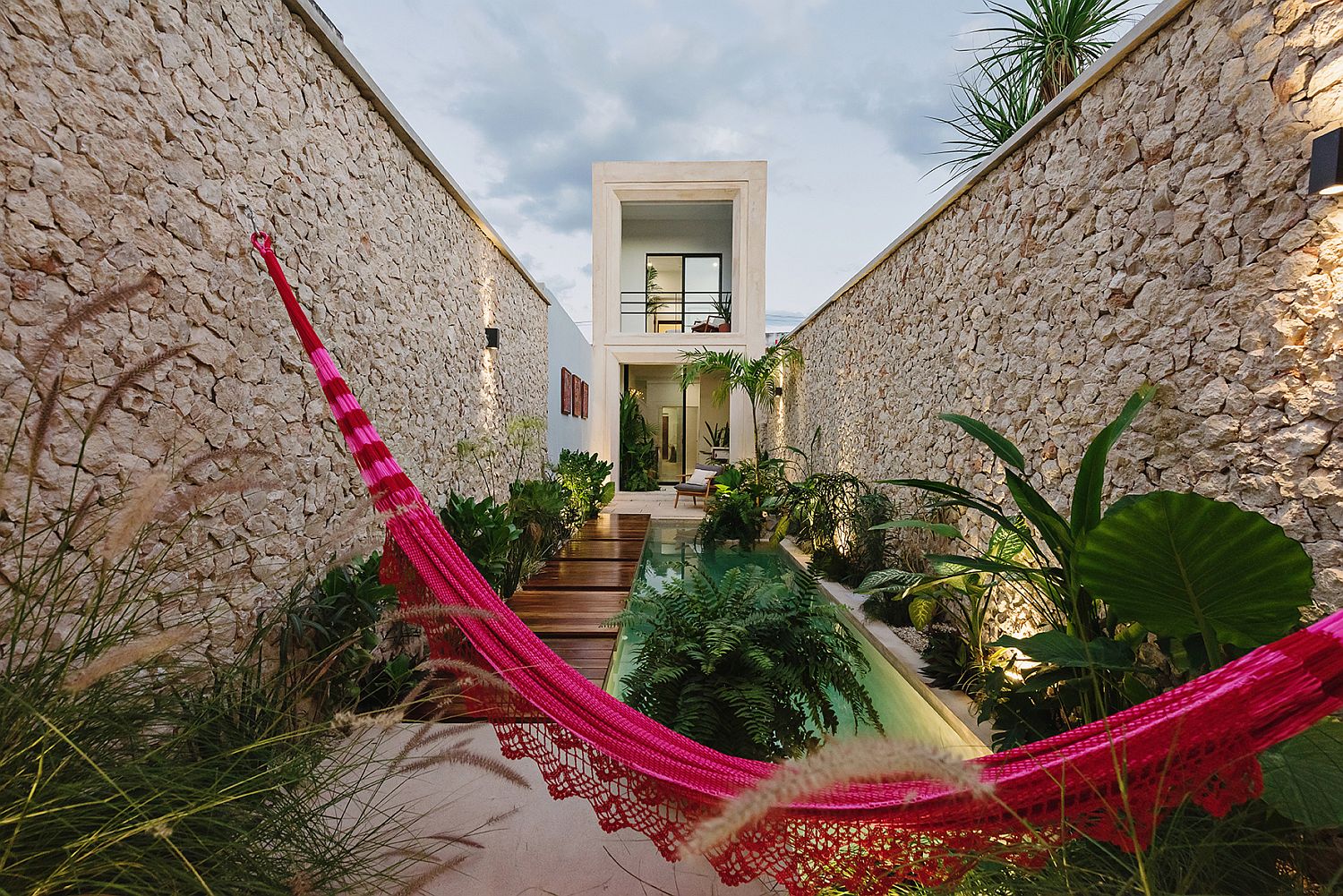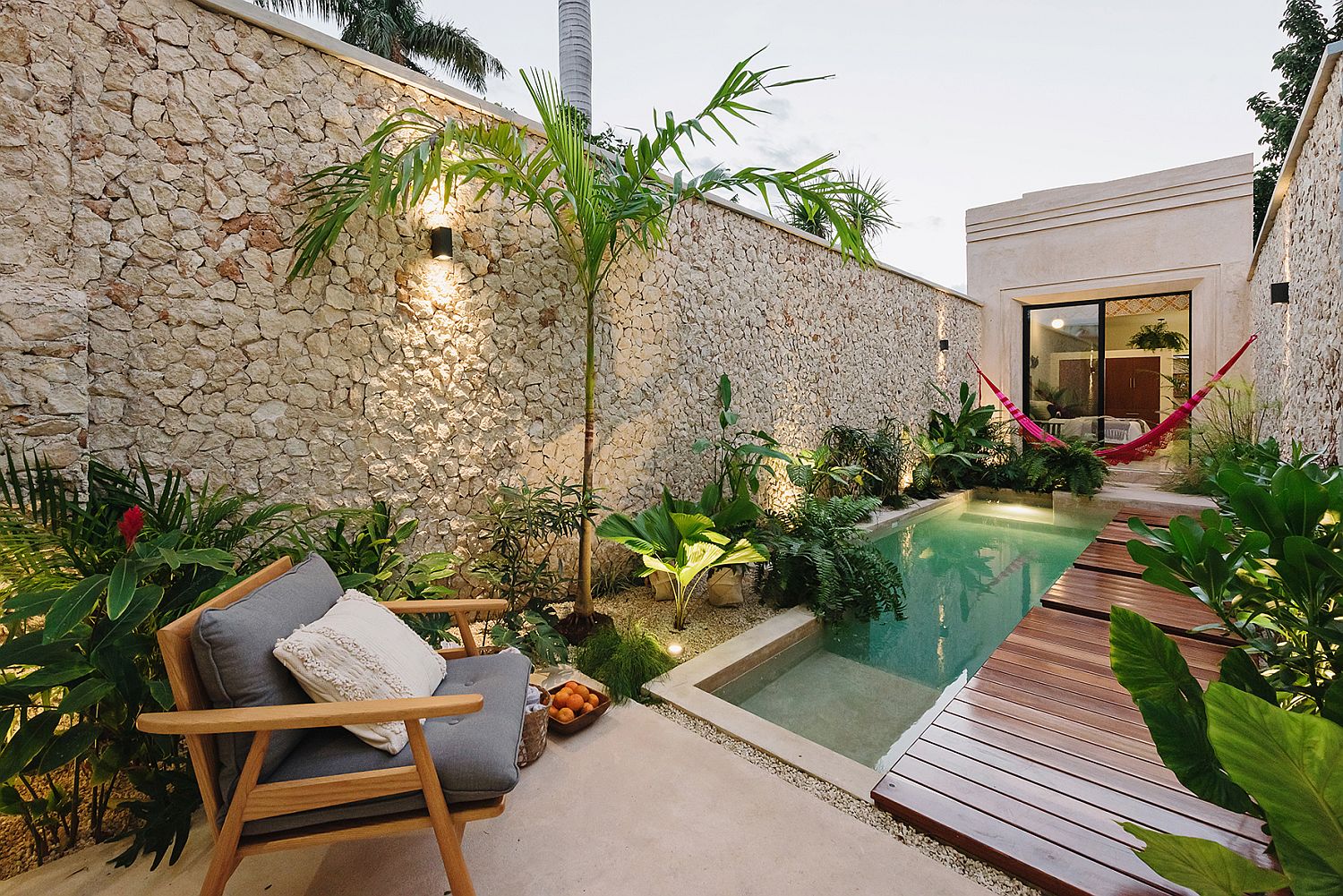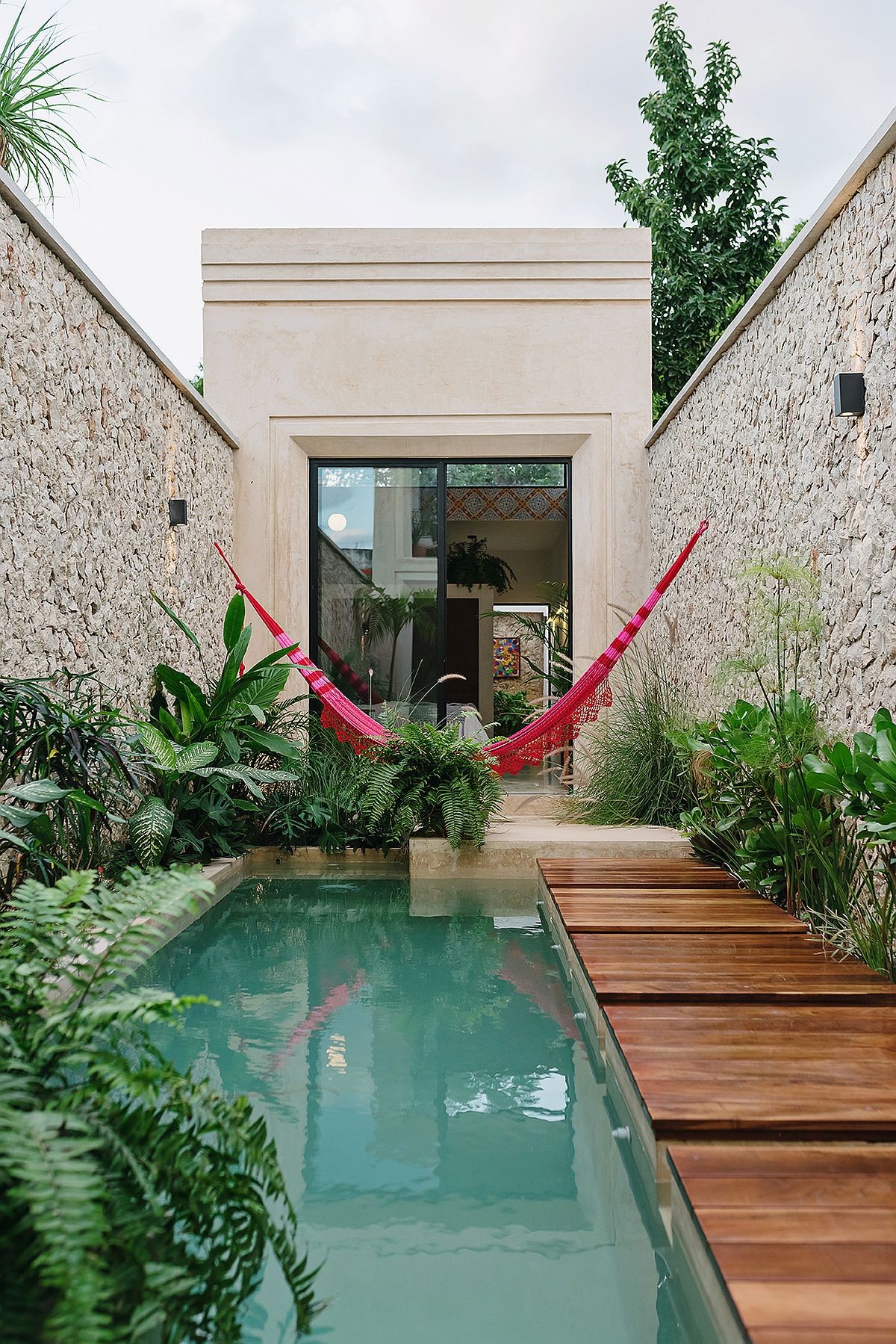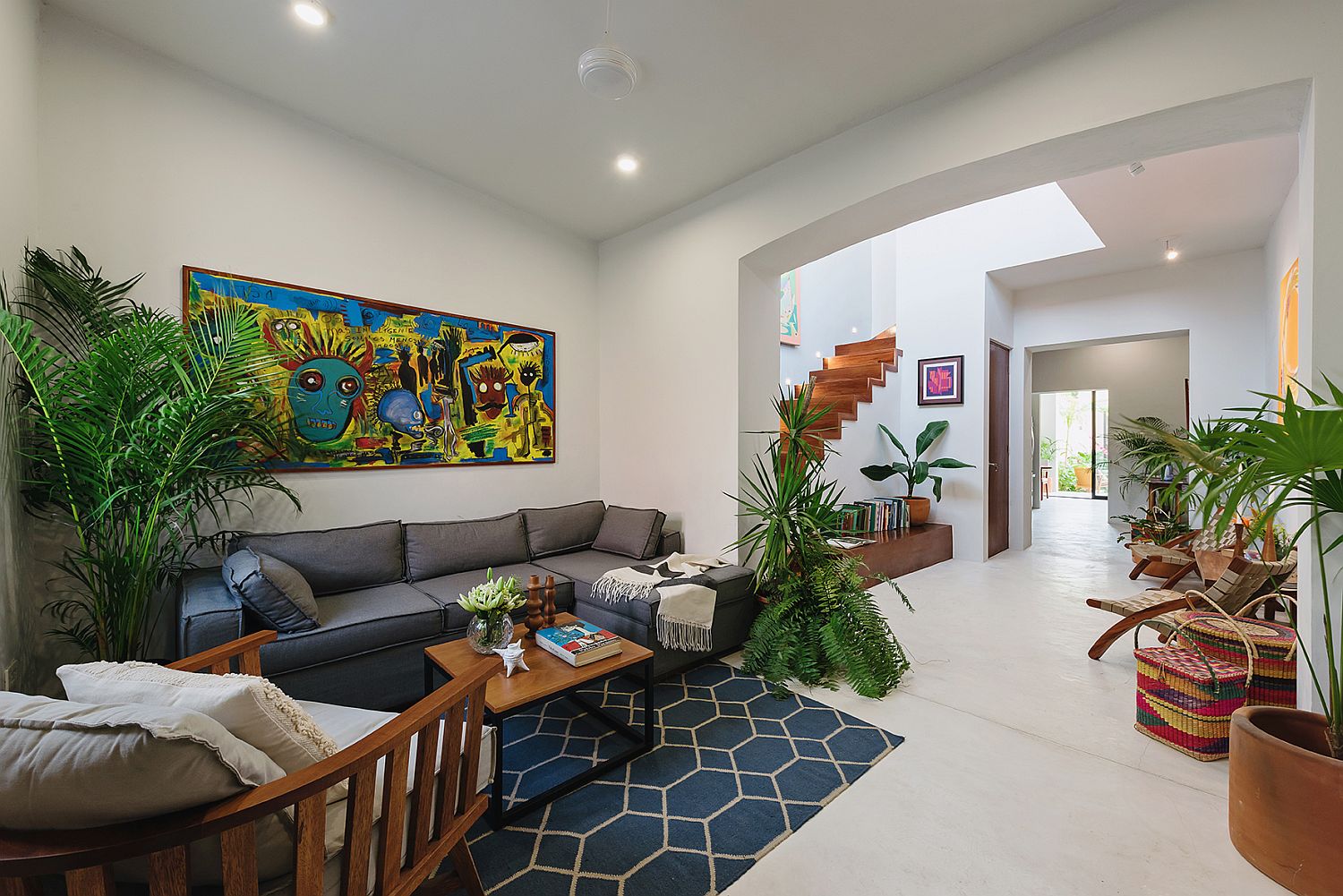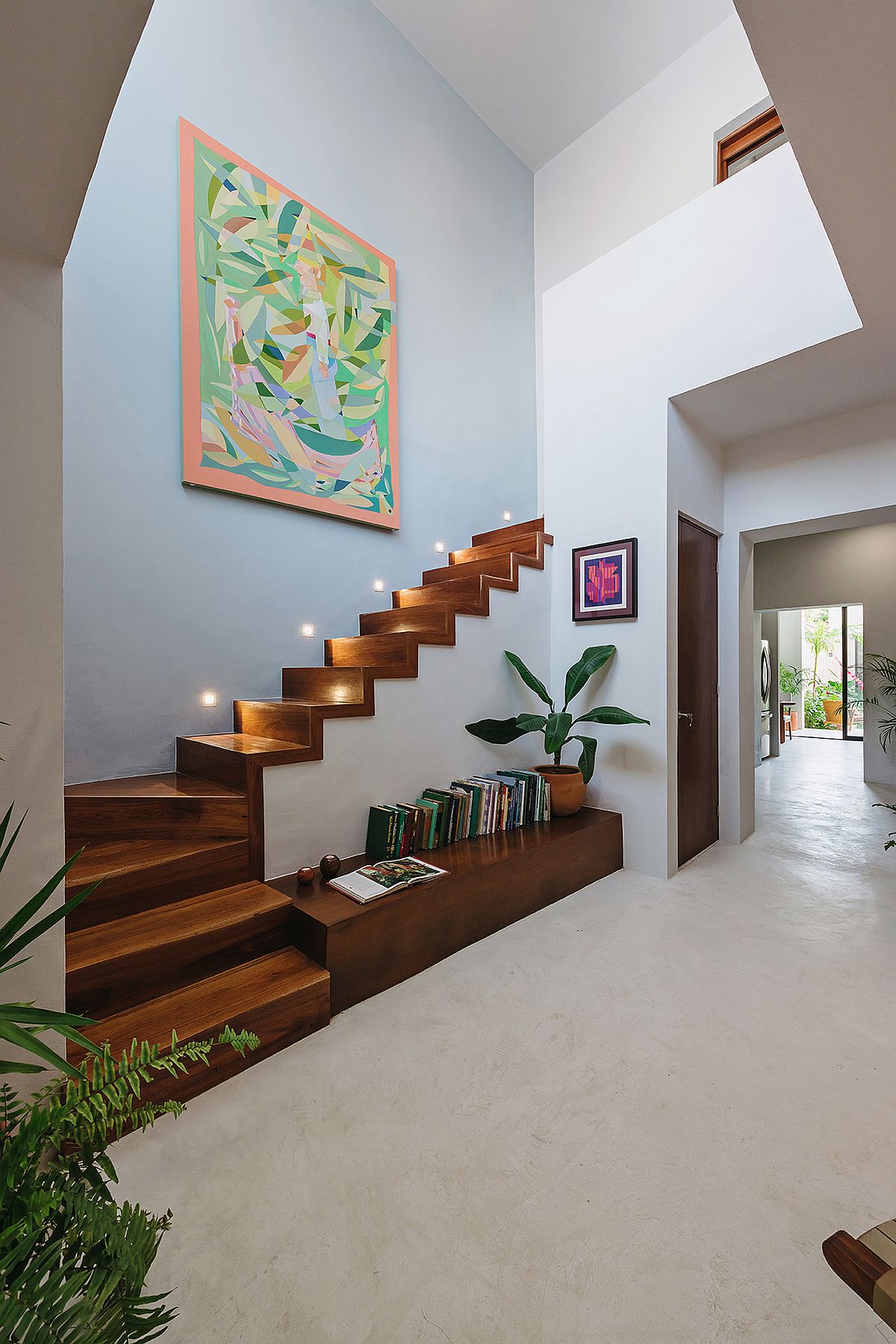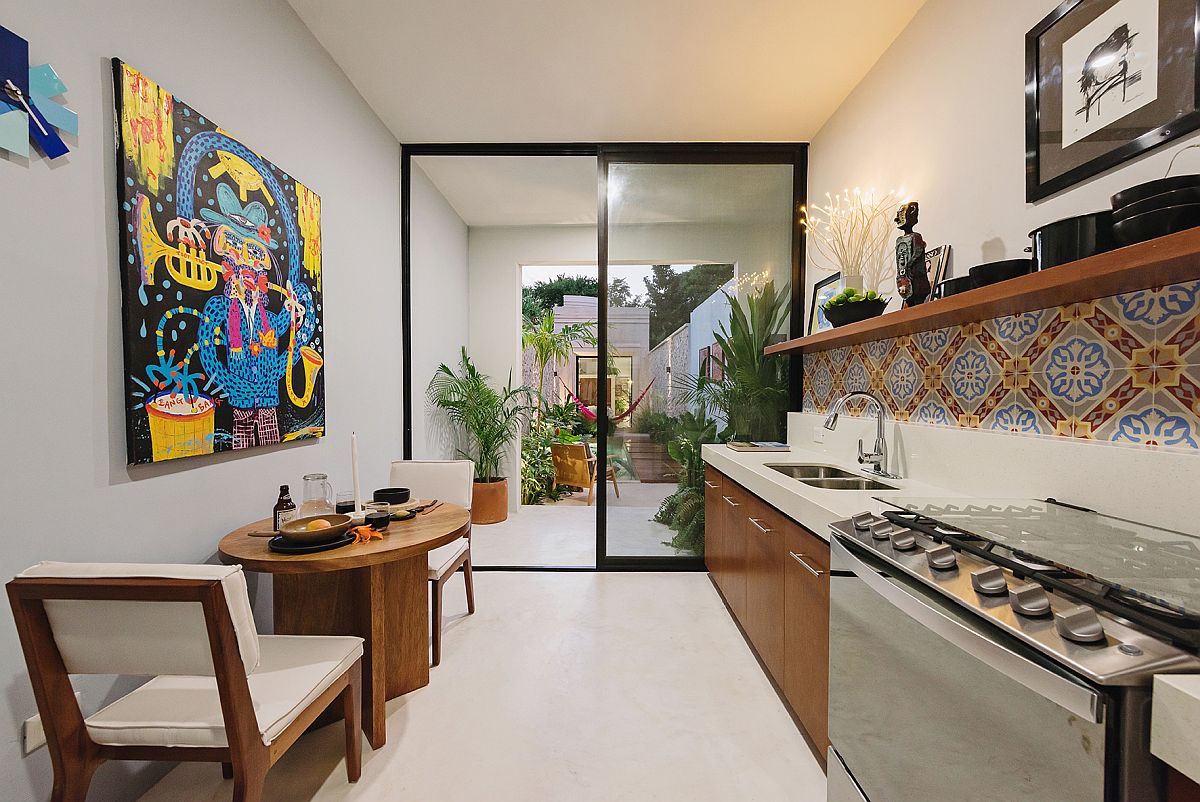 A wooden deck with natural tree resin, stone walls, lush green vegetation and a refreshing pool shape the backyard where a breezy hammock adds color. It is the rear yard that truly brings Casa Picasso alive as you enjoy a Mexican holiday that is unforgettable. [Photography: Tamara Uribe]
RELATED: This Contemporary House in Yucatan is Designed for the Perfect Staycation!