In the urban landscape, there is little space for us to escape the constant hustle and bustle. Creating our own little piece of tranquility is often an exercise relegated to the bedroom alone. It is a safe haven where we feel completely at ease. But you can create an equally private and far more elegant personal space by transforming the small balcony. Often a forgotten space, the tiny balcony can be used in more ways than one. At times it can be turned into a delightful dining area for two and on other occasions is can play host to a relaxing reading nook. Then there are occasions when it can actually become a part of your living space!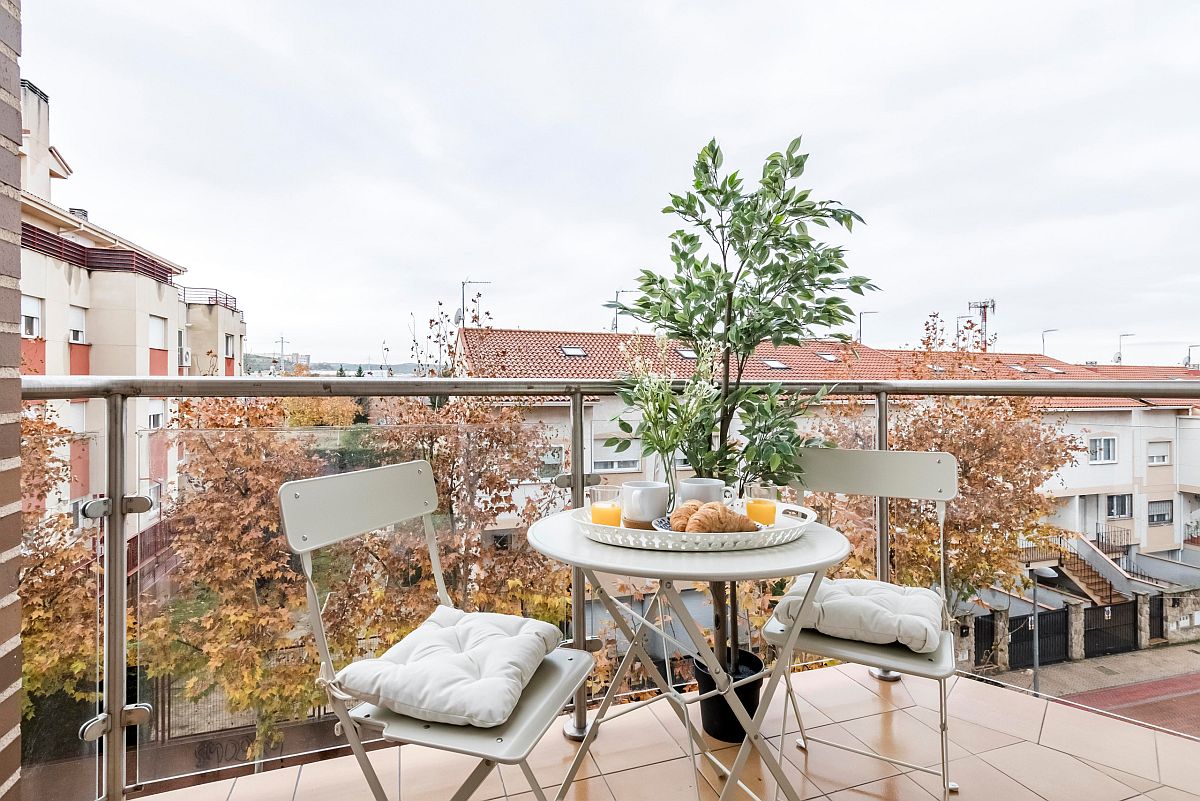 Decorating a small balcony and maximizing the available space is all about knowing what you need and what works inside this limited area. Not everyone wants a balcony with a luxurious daybed that has storage underneath or a one that just has a single chair in the corner. From the stylish to the minimal to the curated and the classy, this is a look at 20 new small balcony decorating ideas that maximize space.
A Sheltered Space to Work and Relax
It might be surprising to some of our readers, but a balcony can be easily converted into a lovely home workspace that is both well-lit and sheltered. Since most homeowners are trying to find space for the home office or work area, that small balcony next to the master bedroom offers an innovative and unique option. You might need to put in a few blinds and shades to keep out the glare, but it will be well worth the extra effort! Then there is the other direction in which you can transform the small balcony into a personal relaxing hub that features a comfy daybed and seat in the corner. With space underneath it being used for storage, your tiny balcony will now offer a multi-tasking solution.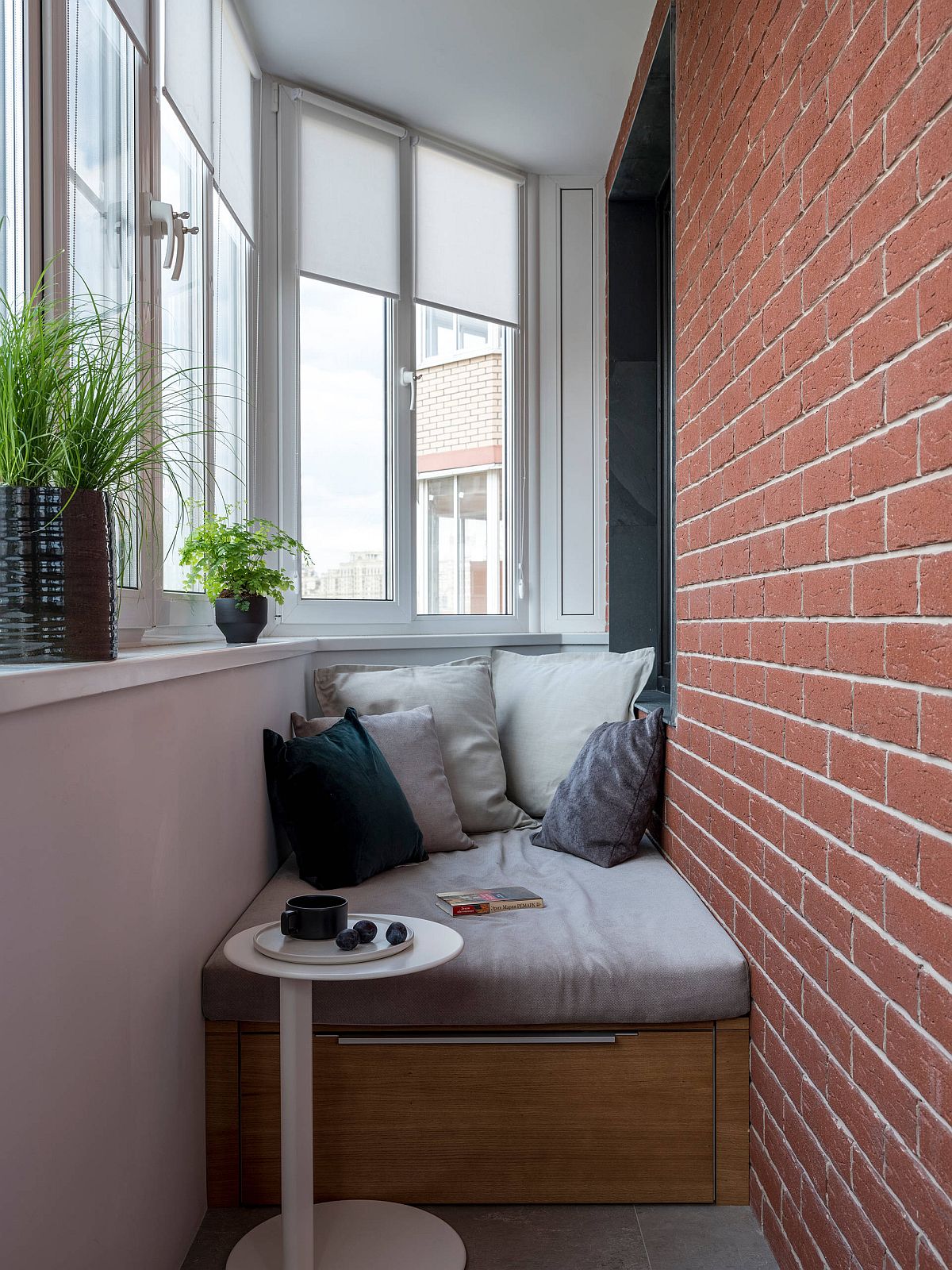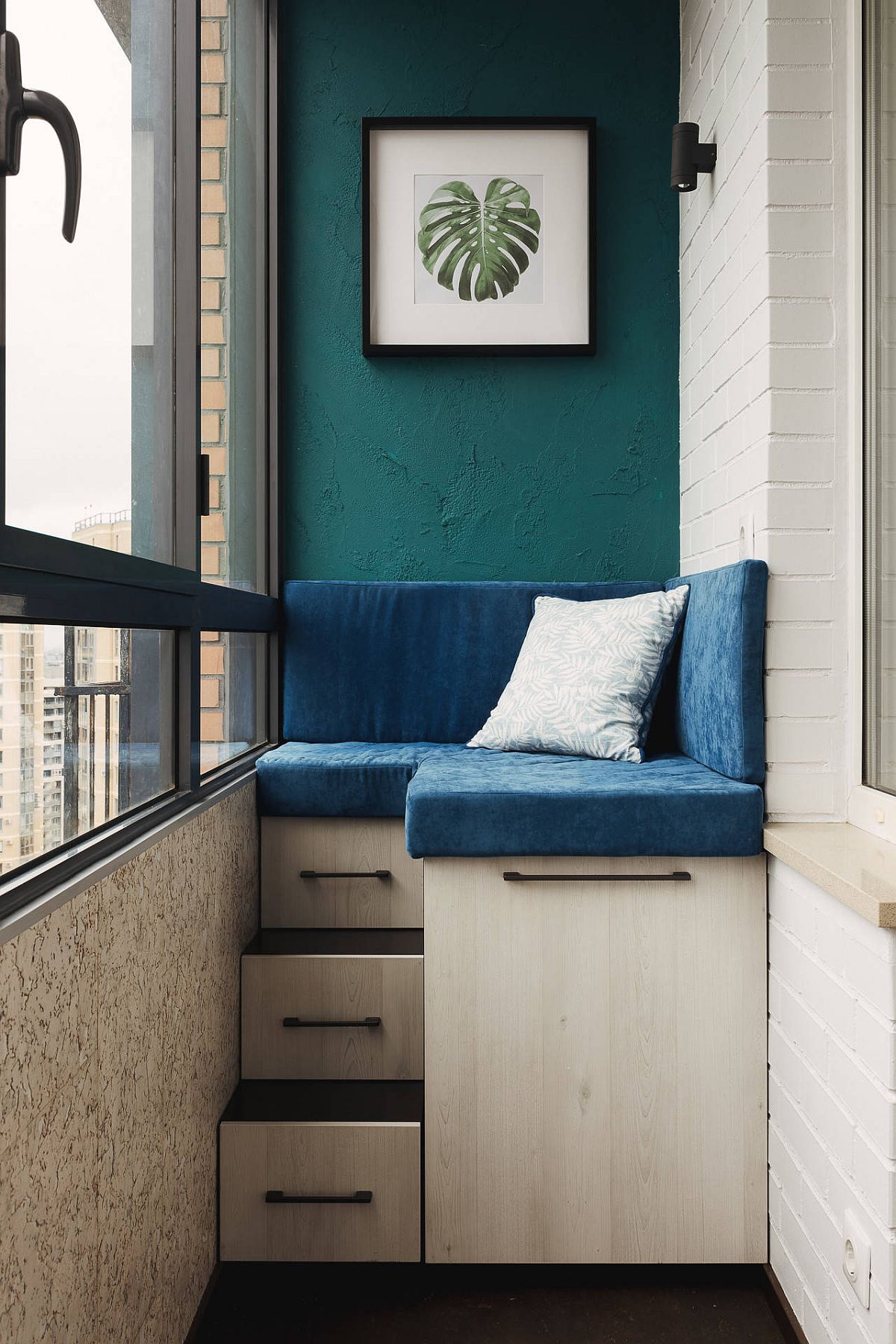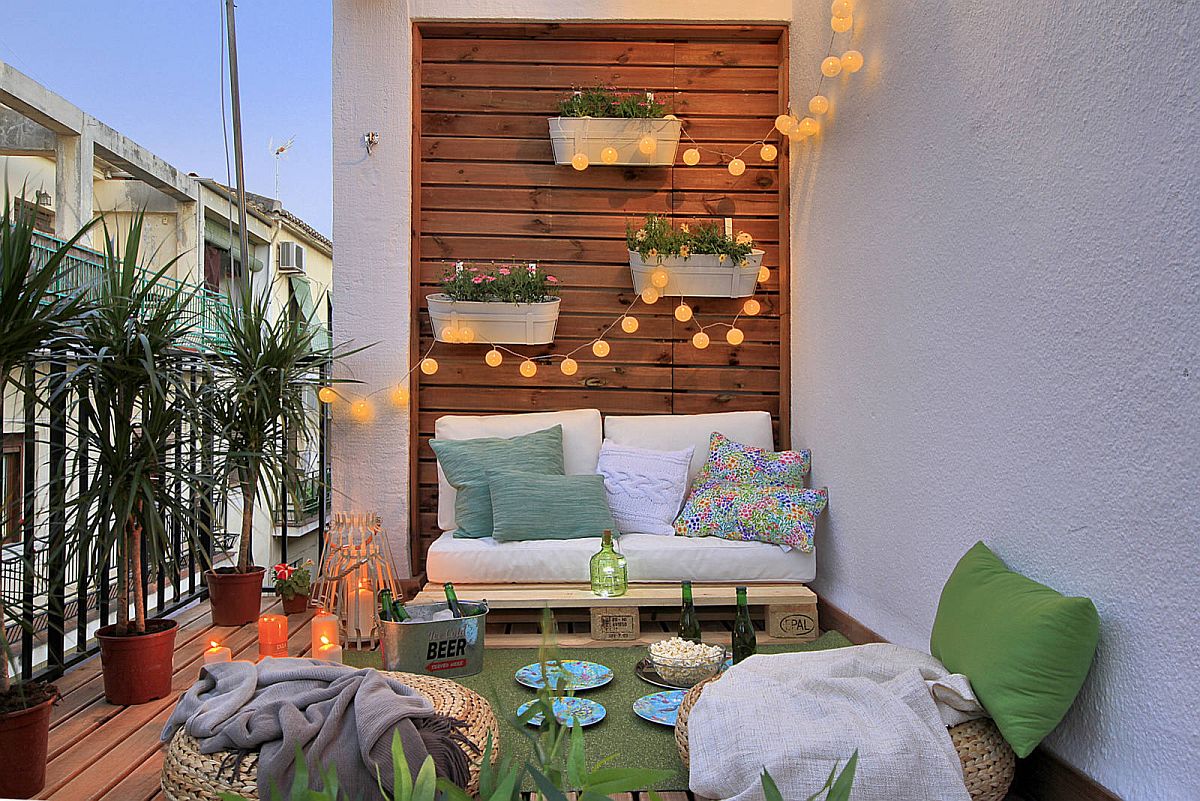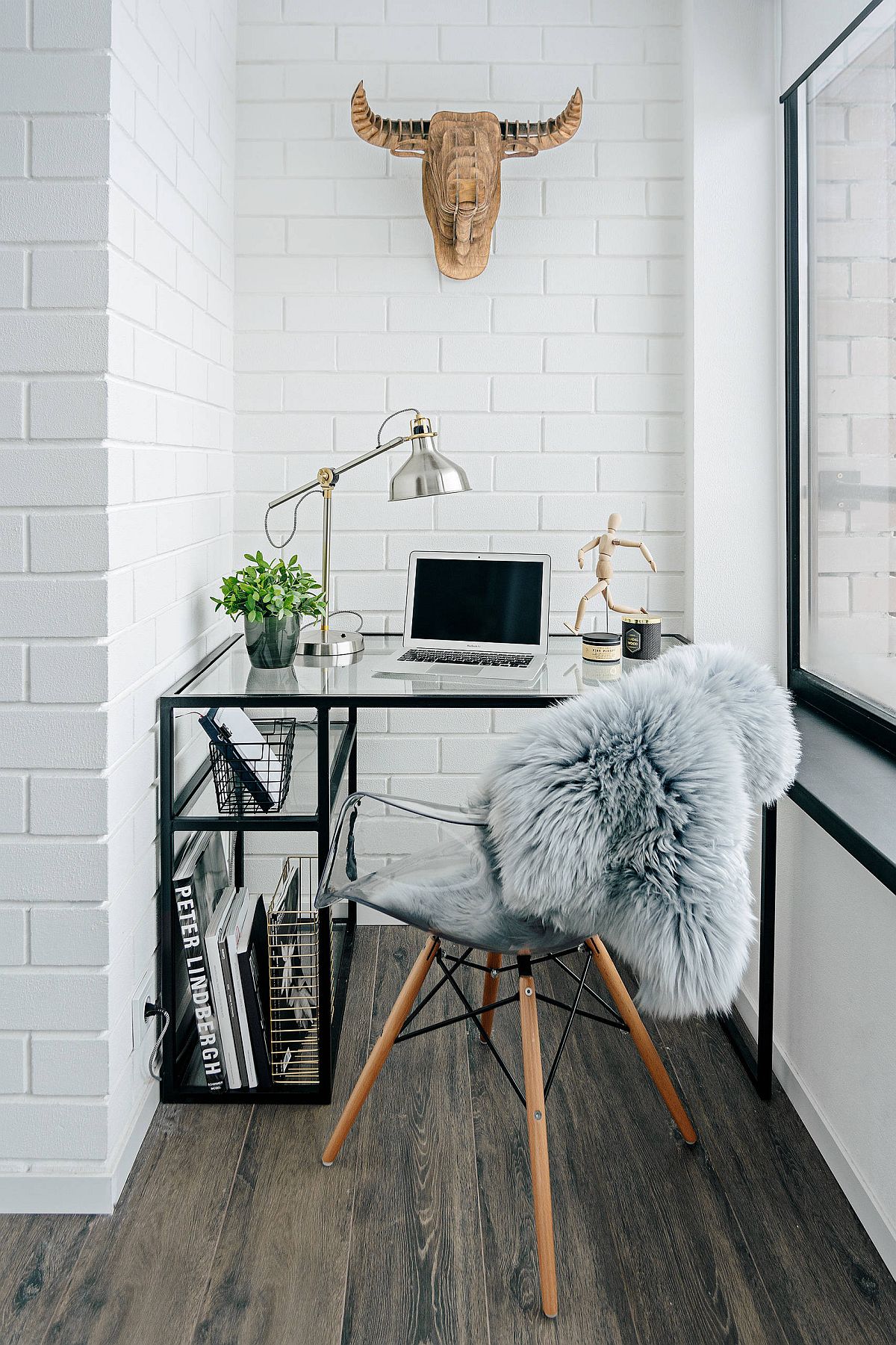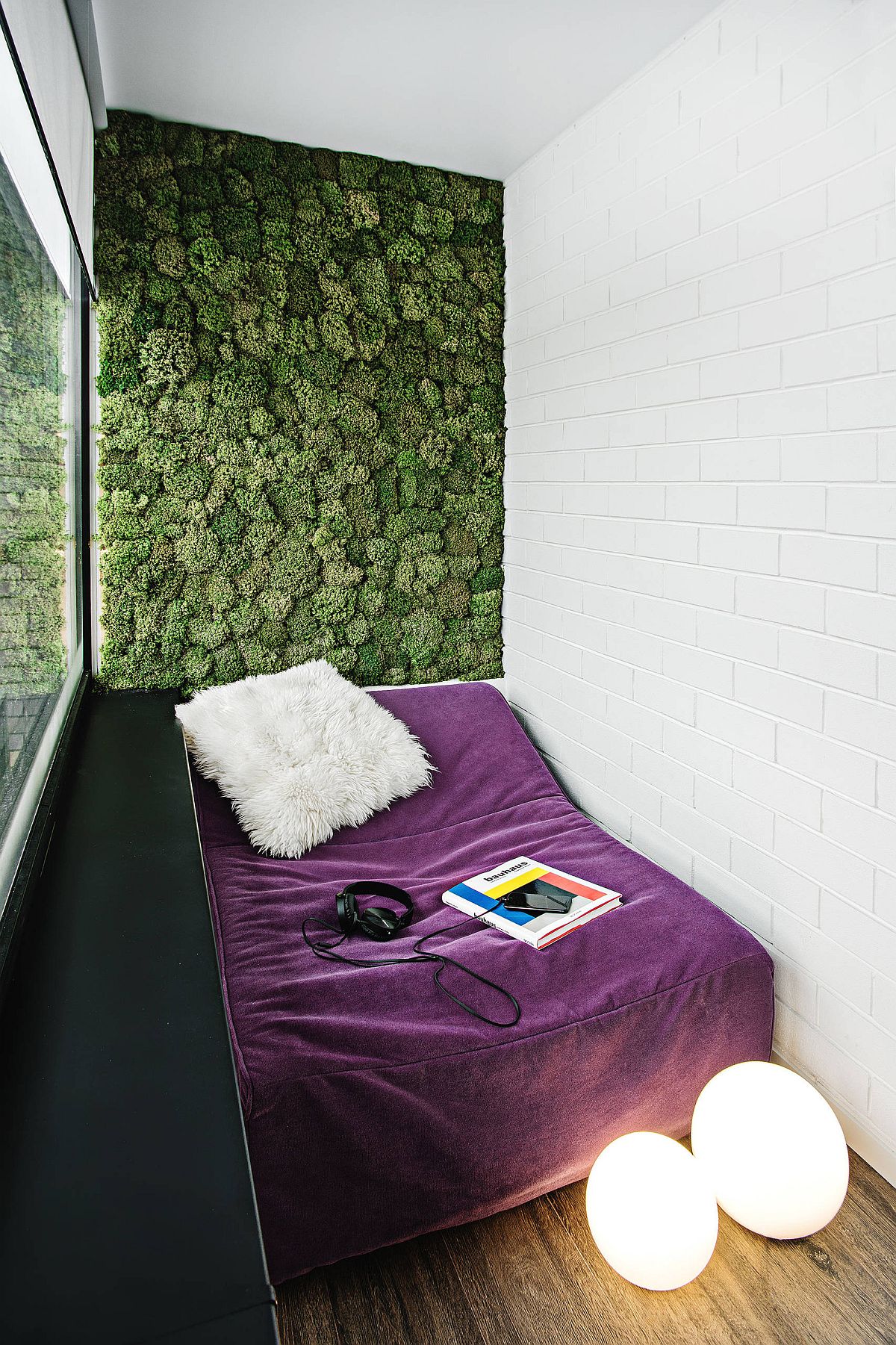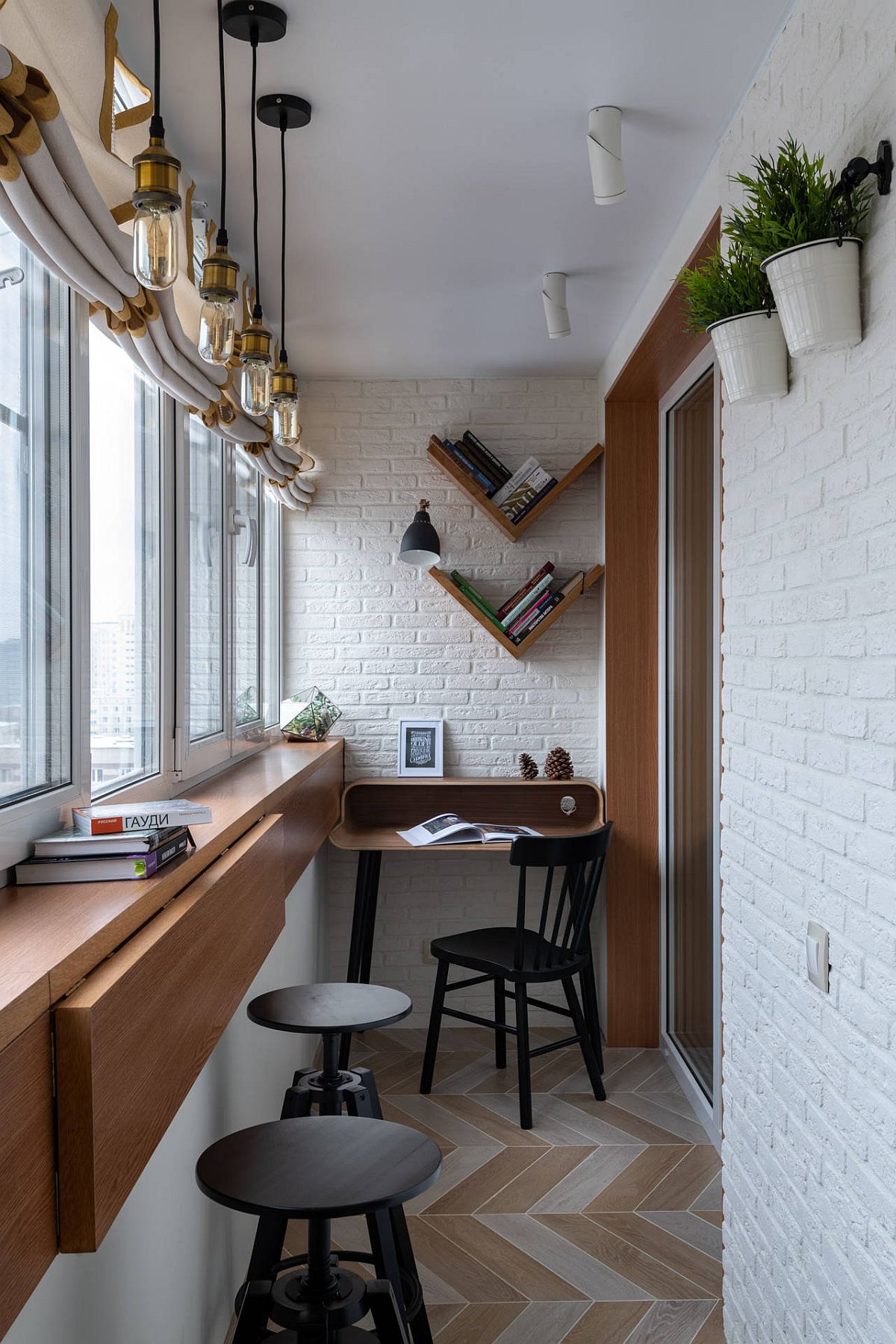 Beautiful and Intimate Settings
We have already shared with our readers a few ideas about how the small and urbane balcony can be turned into a romantic setting perfect for a candle-lit dinner for you and your beloved. This is an idea that is easy to execute and all you need here are a couple of chairs, a small circular table (it helps save space further), some potted plants with lovely blossoms and colorful string lighting. Take in the view as you enjoy a homemade meal and share an intimate moment or two every weekend without having to worry about baking a table in that fancy restaurant!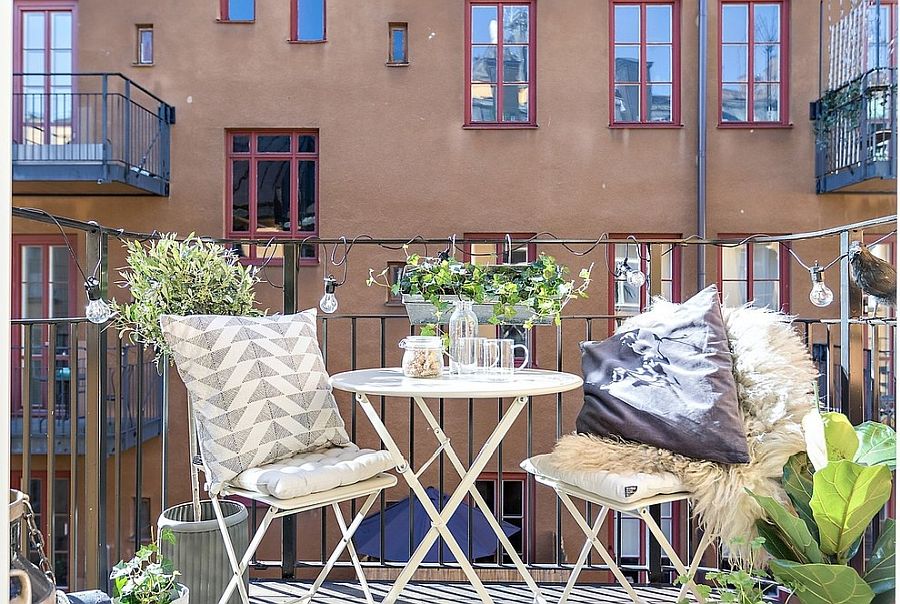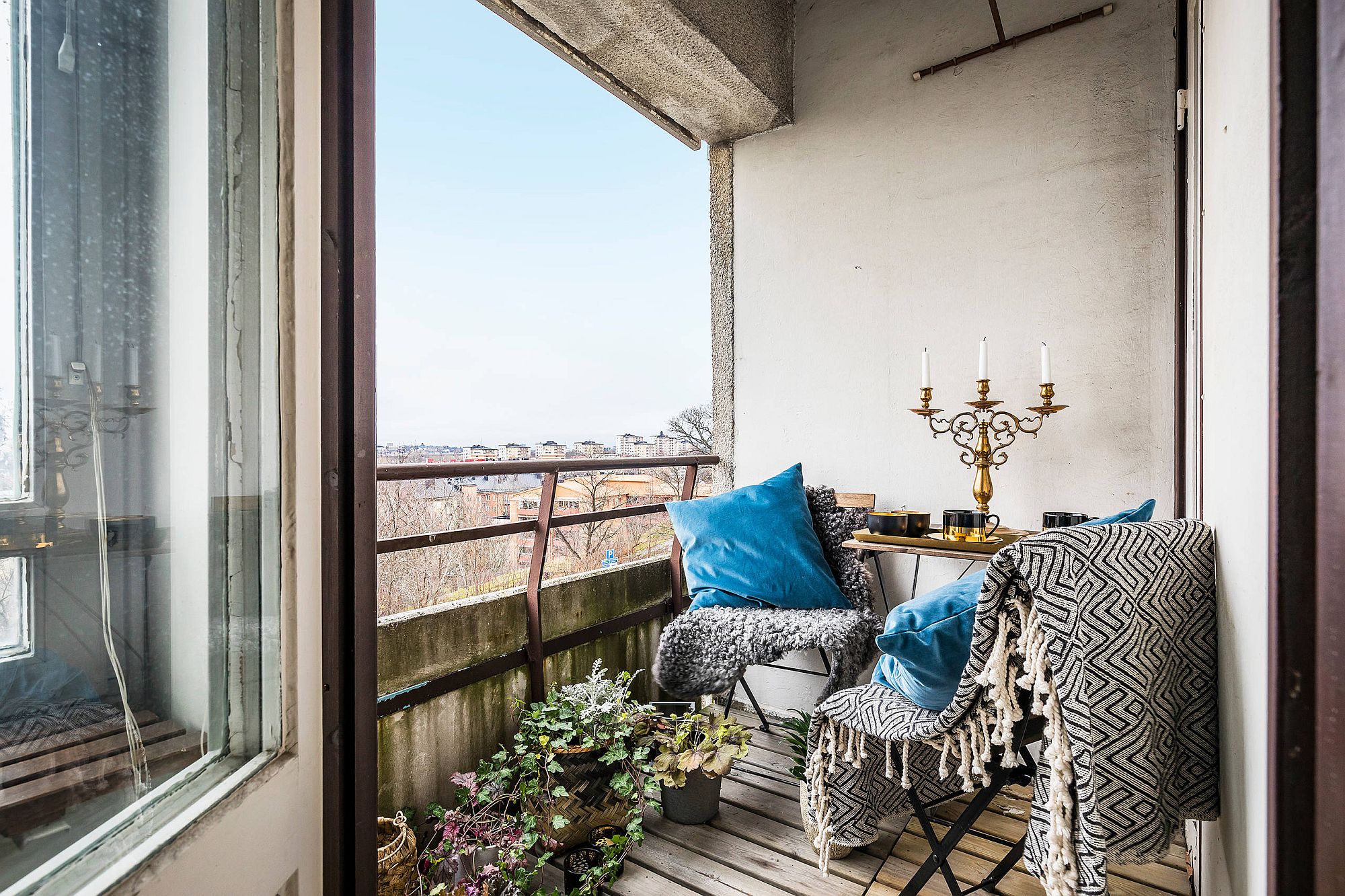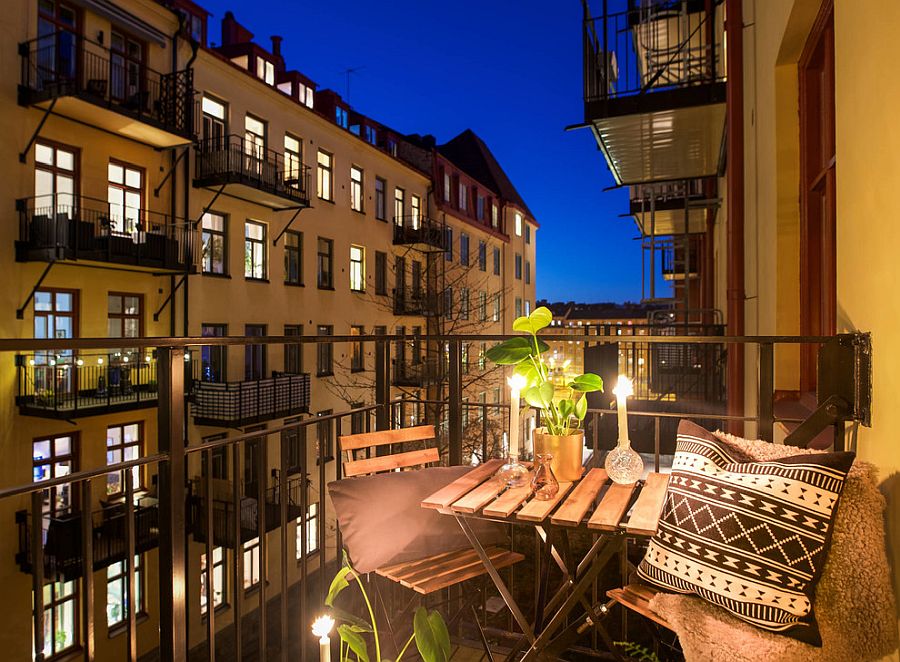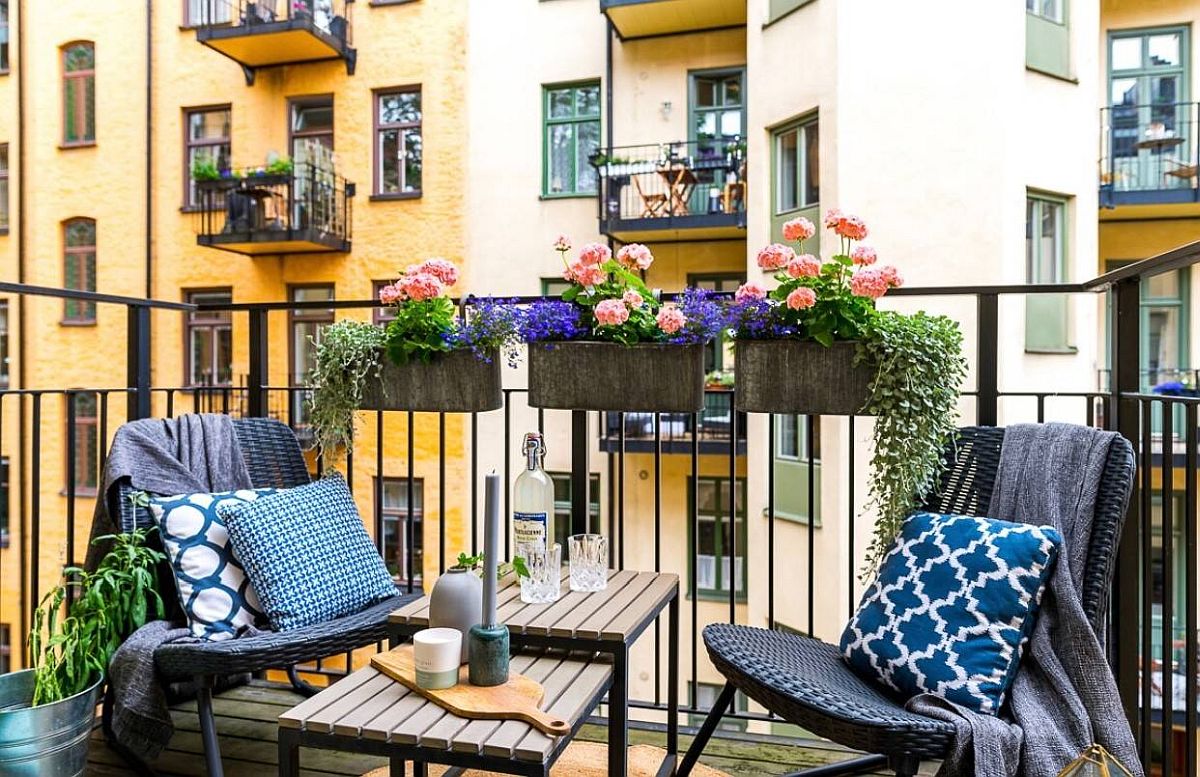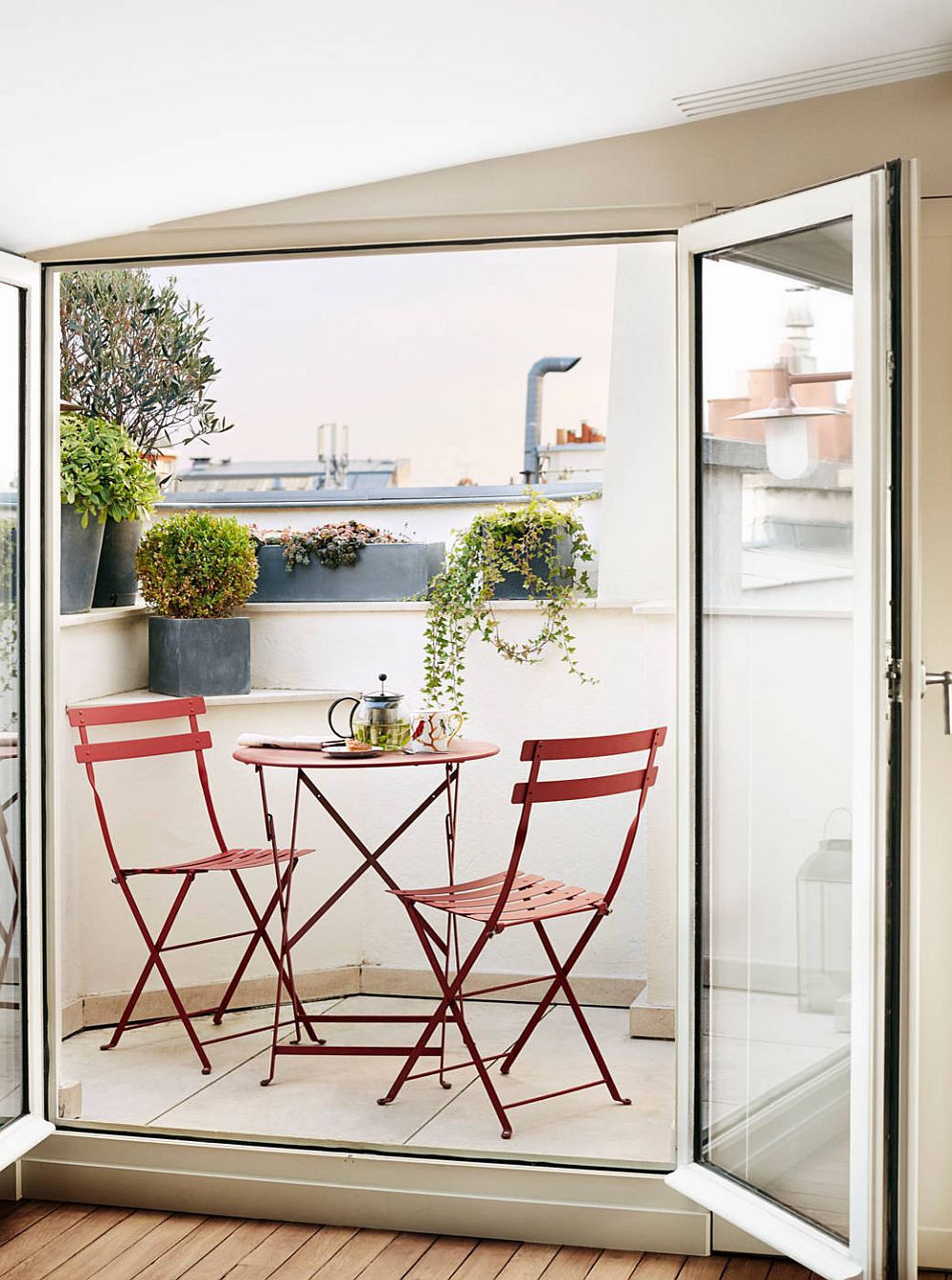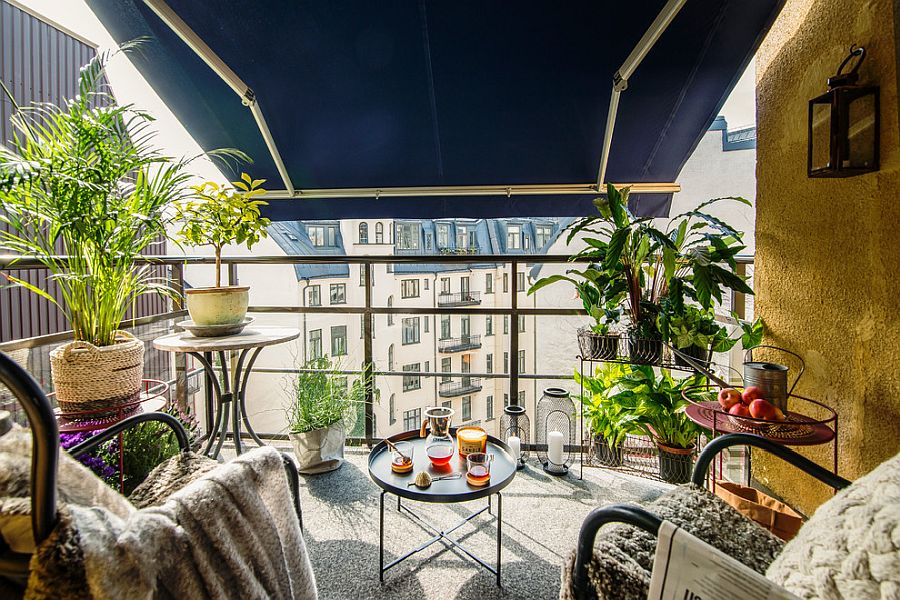 Furniture that Fits in Perfectly
The trickiest part about maximizing space in the small balcony is to find furniture that fits both with the overall style and the functionality you are after. We are big fans of custom corner seats that are super comfortable and also provide storage space underneath. String lights, round outdoor tables, and chairs that can be folded away when not in use combine to save space at every turn. Make sure that you do not pack too much into the small balcony. Create a visual balance between empty area and décor and allow the overall style to define exactly how much greenery the balcony needs.