Breathing new life into an old Californian bungalow Down Under, the contemporary rear addition project dubbed Sliding Doors designed by CplusC Architectural Workshop takes a whole new approach to home extensions. The smart, space-savvy and light-filled extension adds to the traditional existing residence and expands the living area while ensuring a balance between privacy and smart indoor-outdoor interplay. It is a series of sliding glass doors with translucent and clear glass panels that come to the rescue here. Wooden slats and a covered deck further provide control over levels of natural ventilation even as changing seasons bring varying configurations to the home.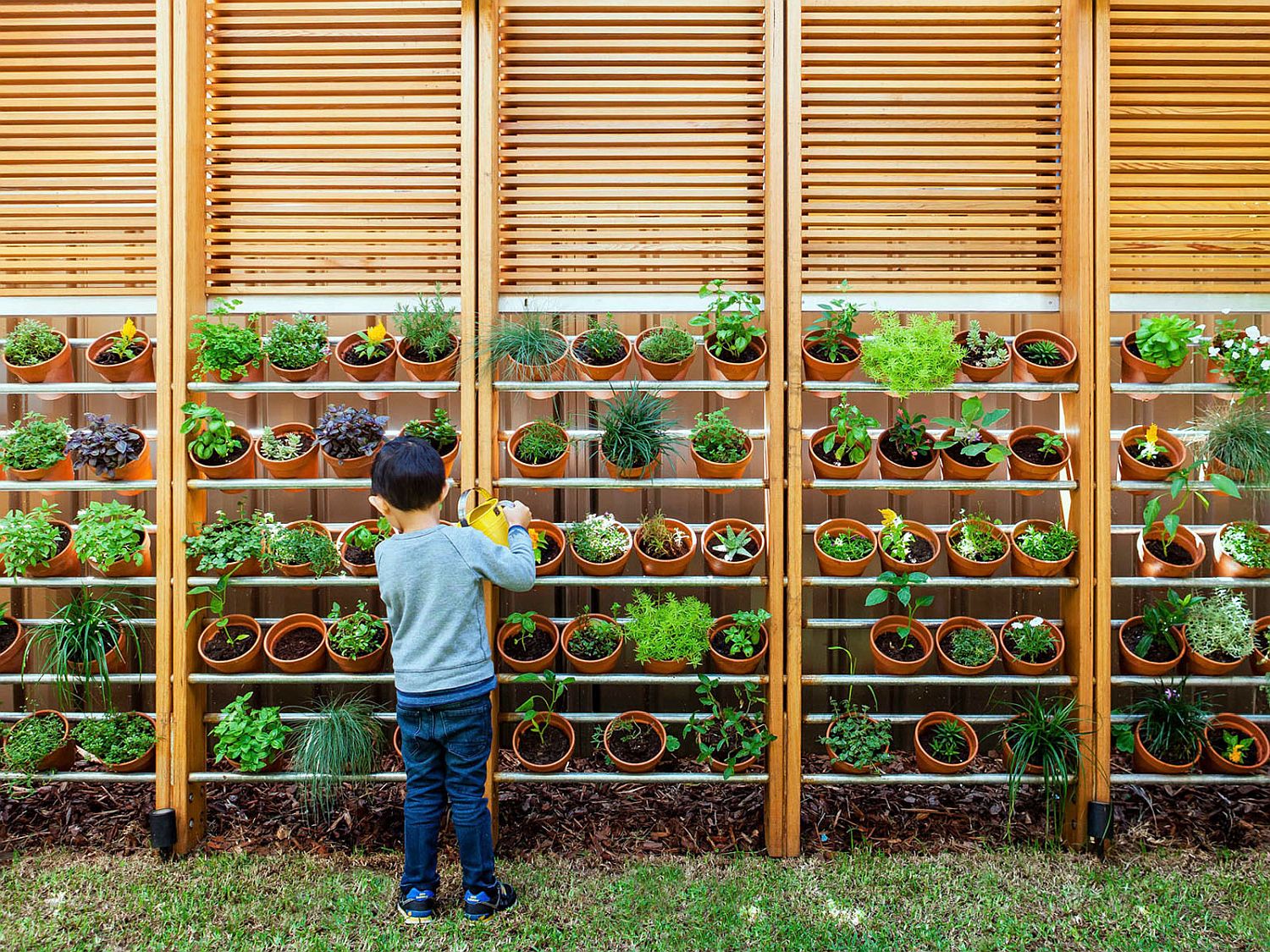 Rear garden becomes an active part of daily life here with a vibrant herb and vegetable garden becoming the heart and soul of the setting. Since the homeowners wanted their kids to enjoy a greener and healthier lifestyle, the garden design was carefully planned and its overall presence adds to the kitchen and dining room aura. A skylight in the kitchen offers natural task lighting with a trio of contemporary pendants taking over after sunset. Recycled brick walls, natural wood finishes and modernity co-exist with ease in here! [Photography: Murray Fredericks, Michael Lassman Photography]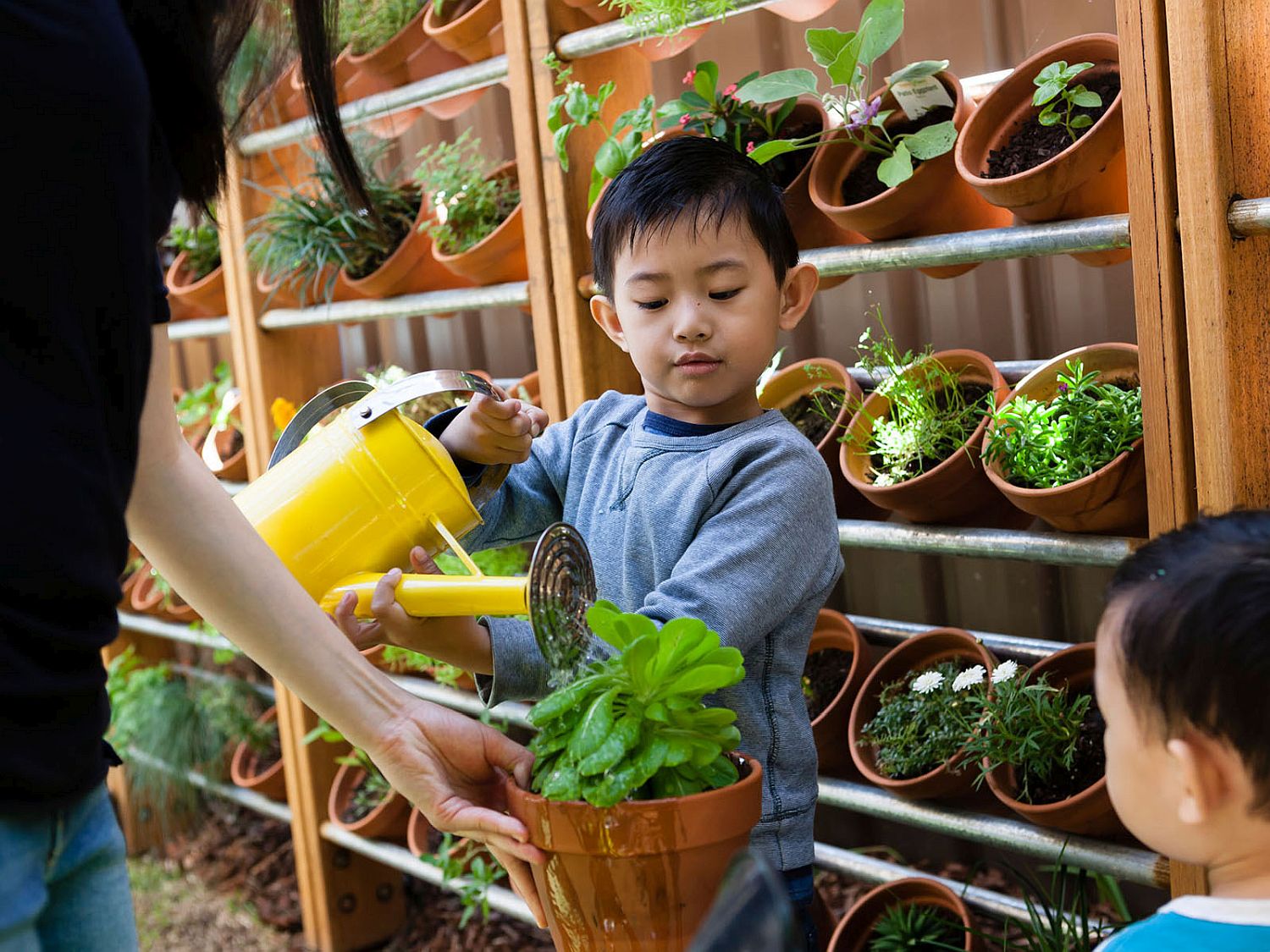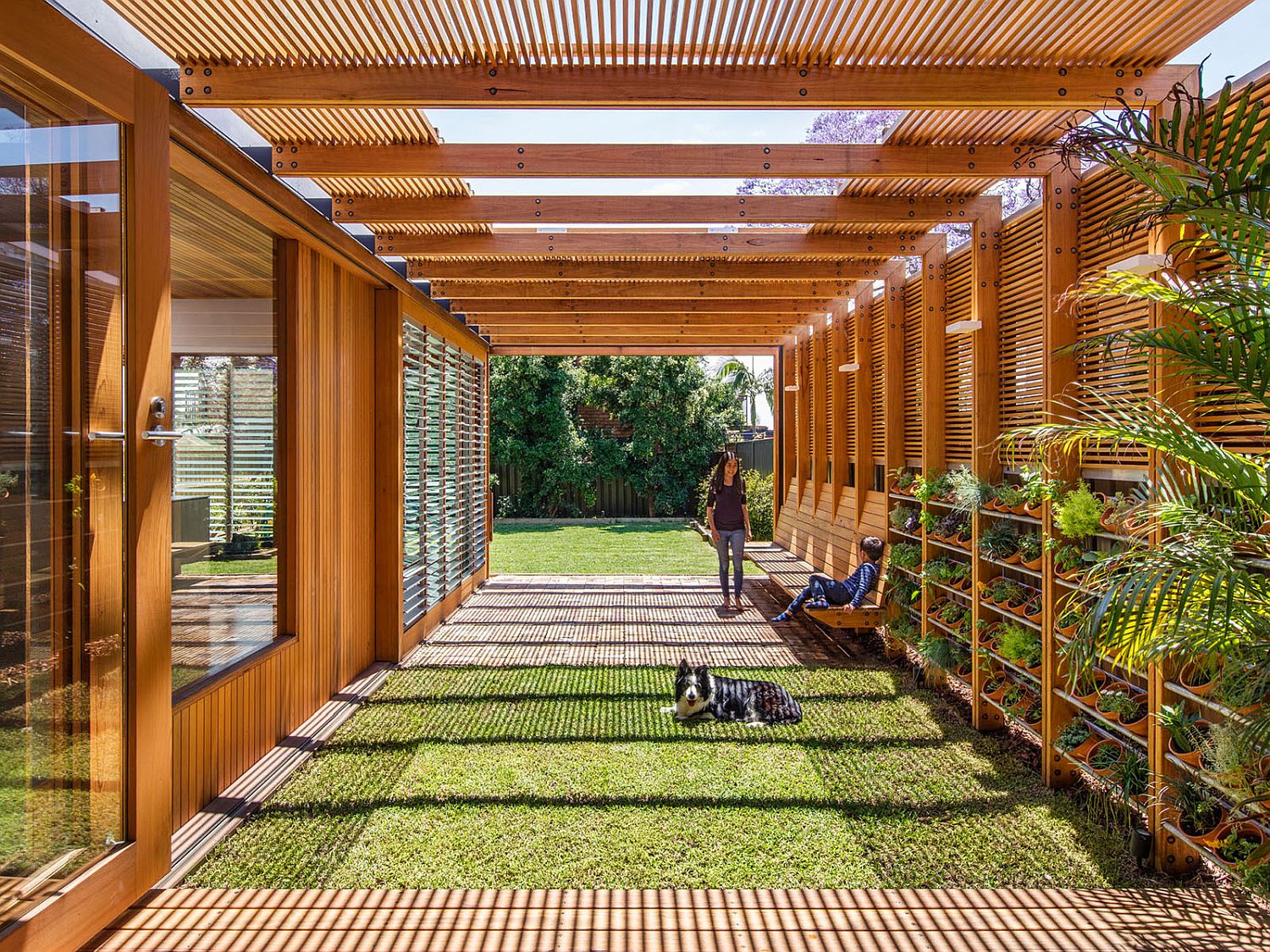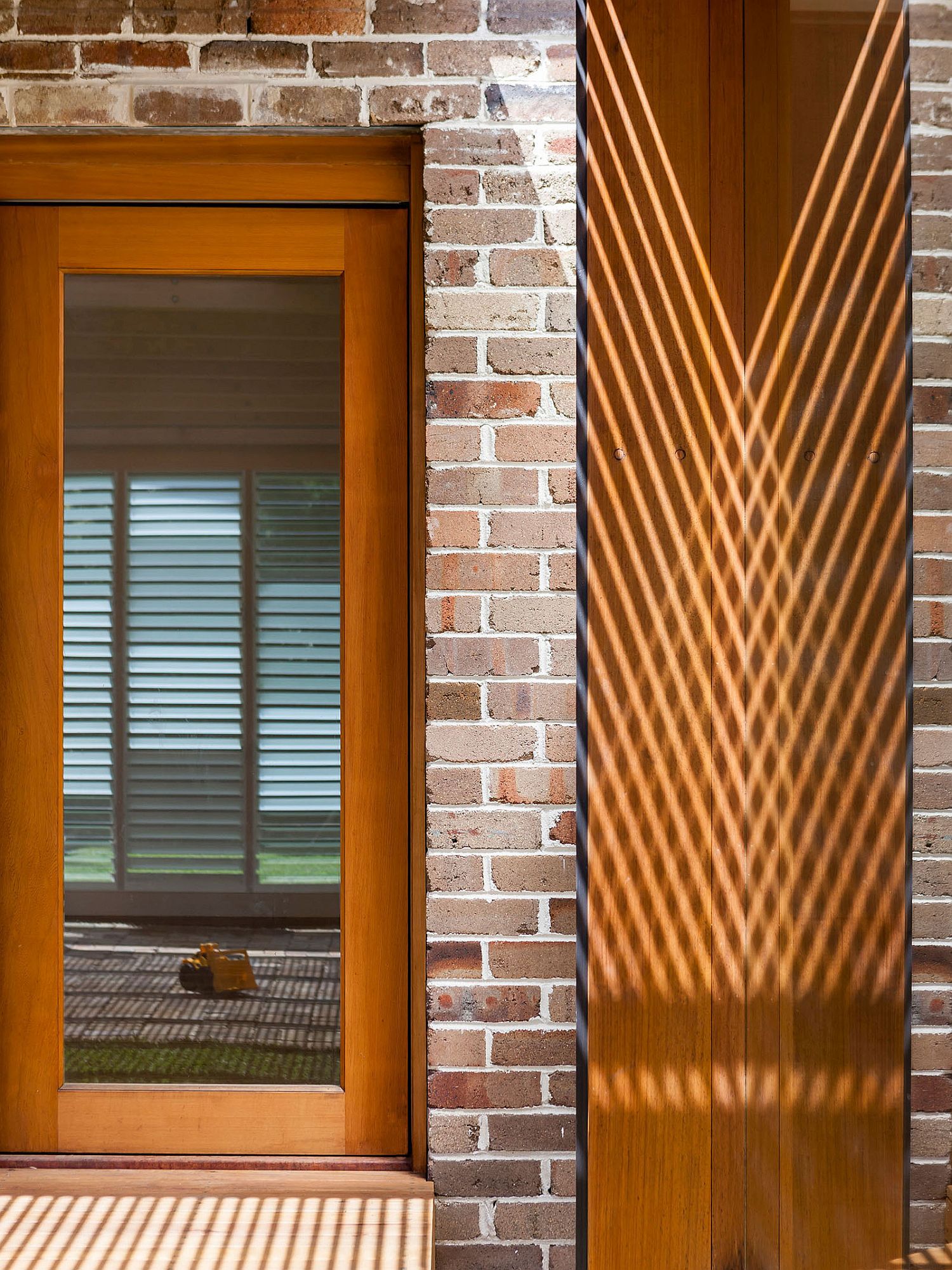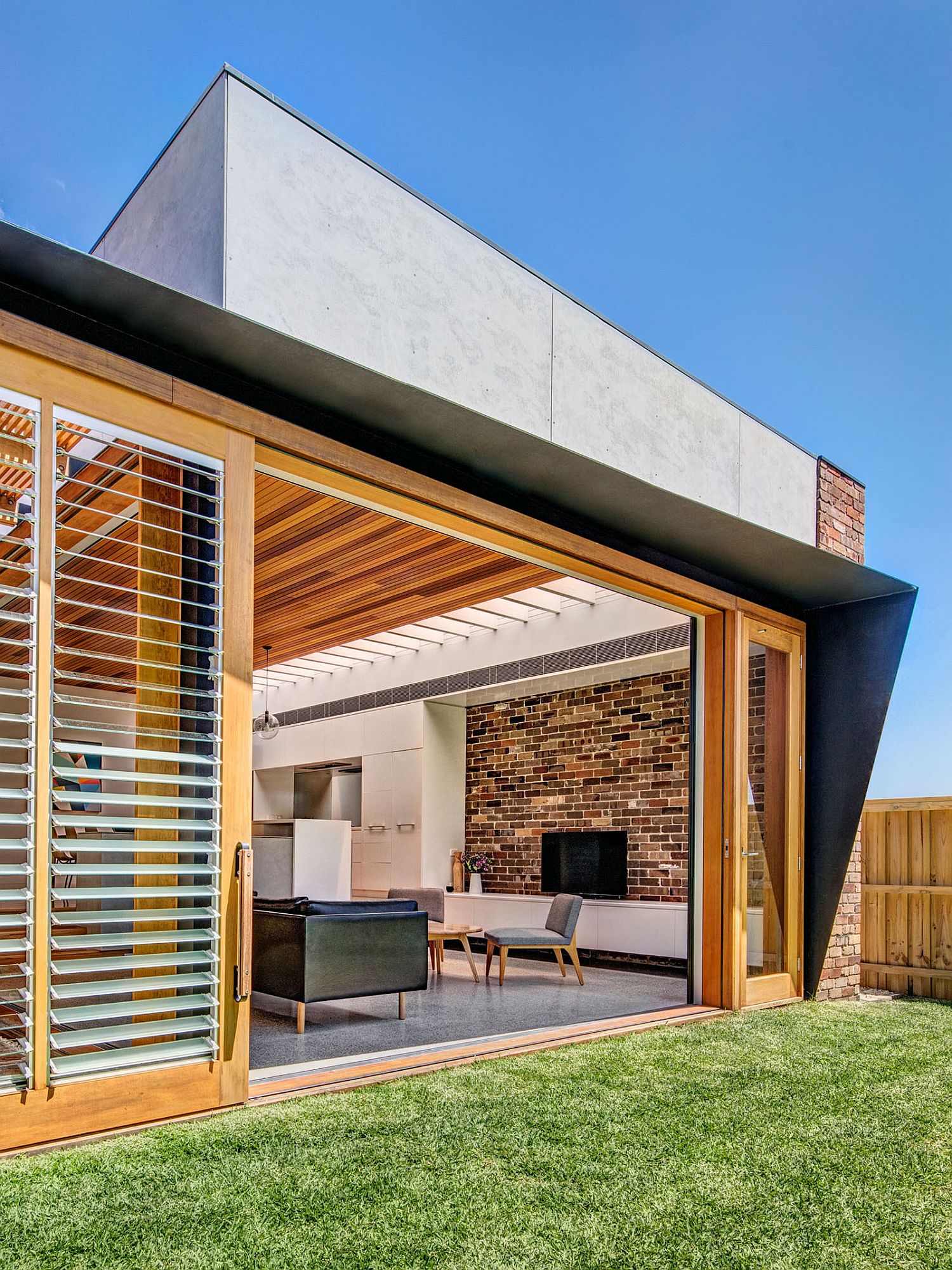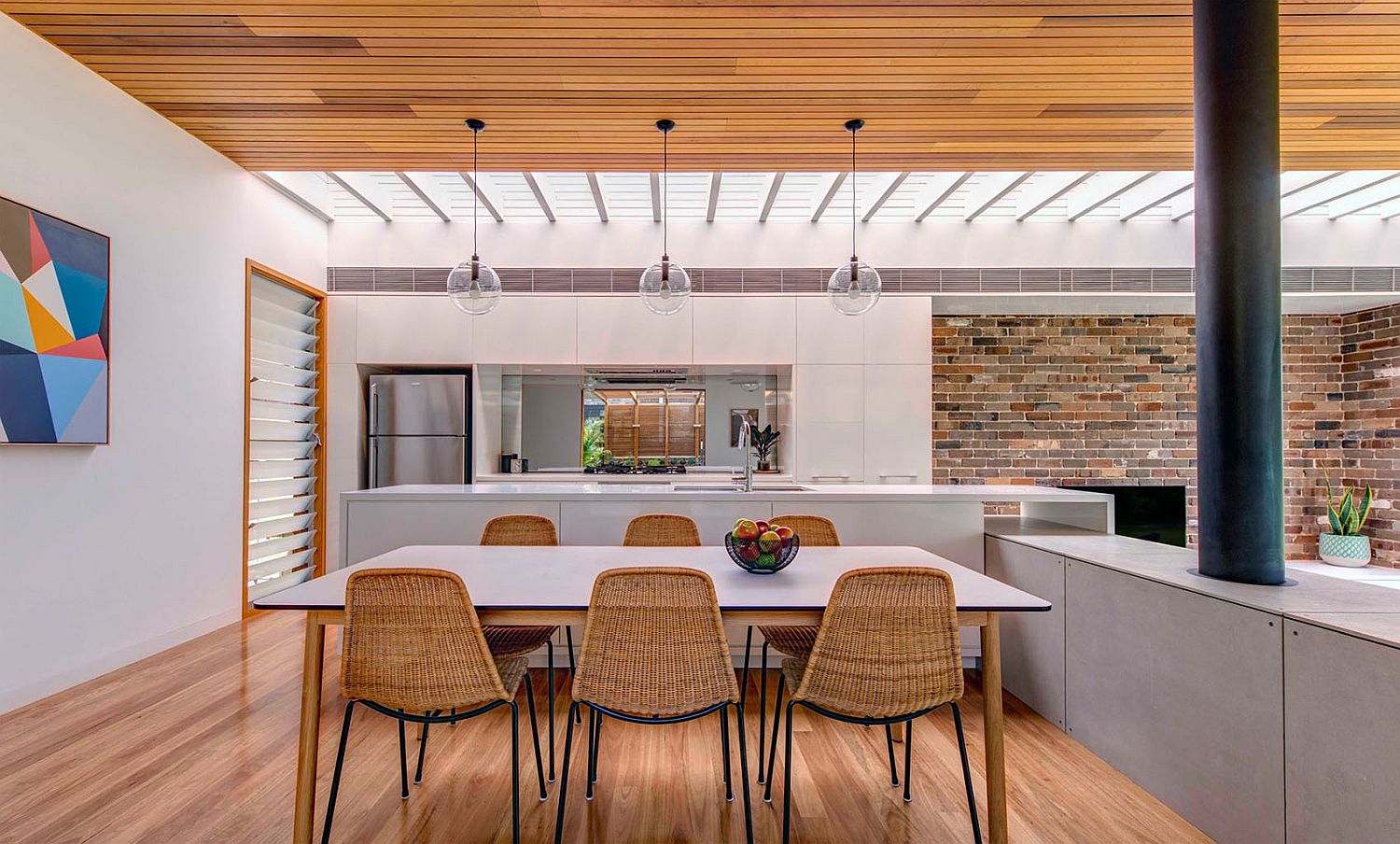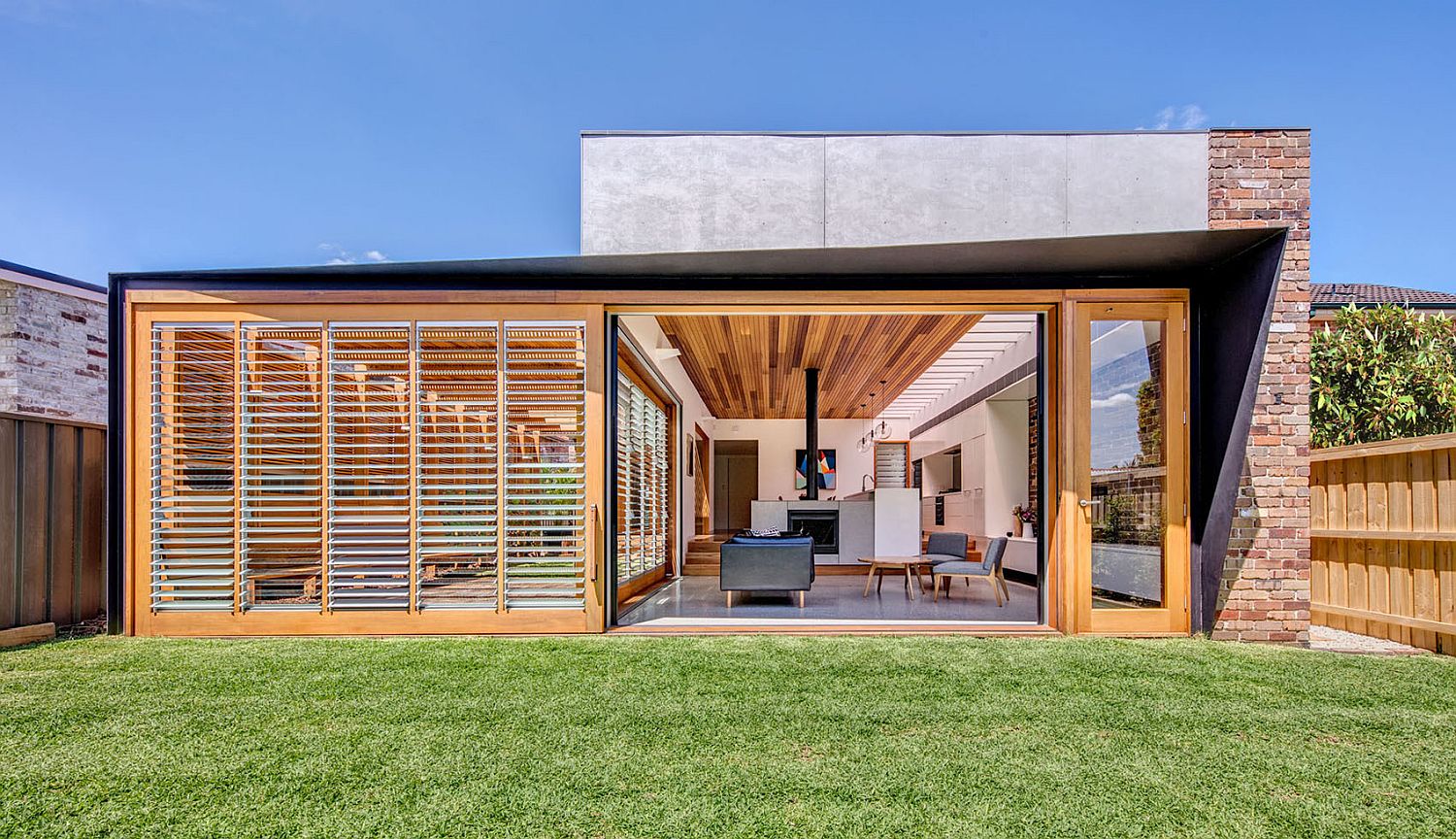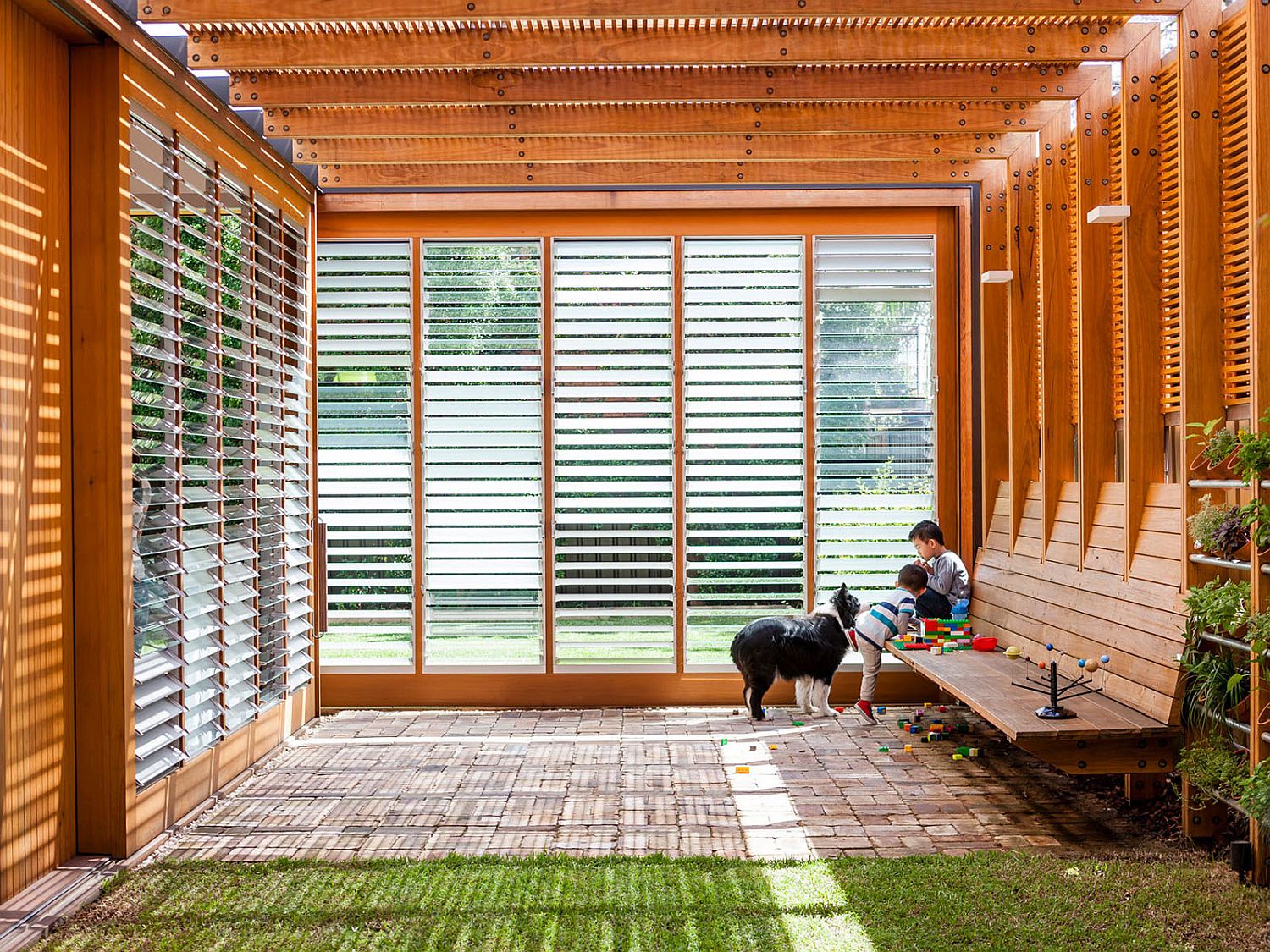 The doors also contain a mix of opaque, clear and frosted glass louvers to allow the family to control air, light, and privacy. Because the clients were keen to teach their kids about food production and gardening, a herb garden covers the wall of the external courtyard and provides a visual link to the kitchen that enriches the experience of food preparation.