For the last few months, we have been sharing with you some of the best shabby chic interiors from across the globe ranging from fabulous living rooms and cozy bedrooms to smart kitchens and relaxing bathrooms. Today, we delve into the realm of shabby chic home offices, and even though it is a style that is still catching on in home workspaces, there is little doubt that it will top the popularity charts in 2016. And these are not just home offices for those spending endless hours in front of the laptop, as we have also included a few lovely craft rooms that will delight every DIYer out there.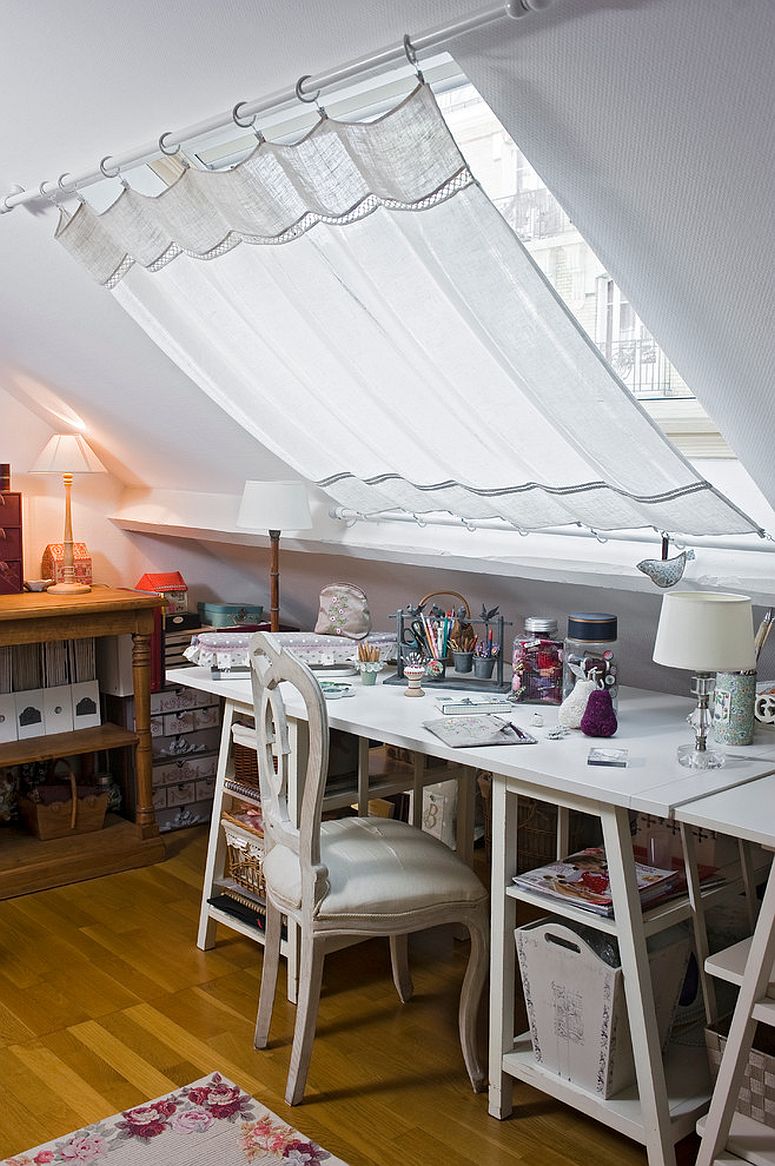 For those still new to the style, shabby chic is a blend of vintage and antique finds, distressed décor elements, and basically a celebration of comfort, simplicity and maximization of available resources. The old acquire a new lease on life in shabby chic settings, even as contemporary pieces find a space right next to these classic and upcycled additions. It is a world solely defined by YOU, and every home office here reinforces this philosophy.
A Lifestyle Choice!
Adopting a shabby chic style in the home office is much more than just responding to a trend. At its heart, it is simply about creating a comfortable, aesthetically pleasing and relaxing work environment where you can proudly display your latest flea market finds! That is the timelessness of shabby chic, and what defines this style today might not be the same a decade or two down the line. But the essence of it remains constant, and that is why homeowners have started to embrace it gleefully. It is a style that fits in perfectly with the necessities of a modern home office – a pleasant ambiance, creative environment and uncomplicated functionality!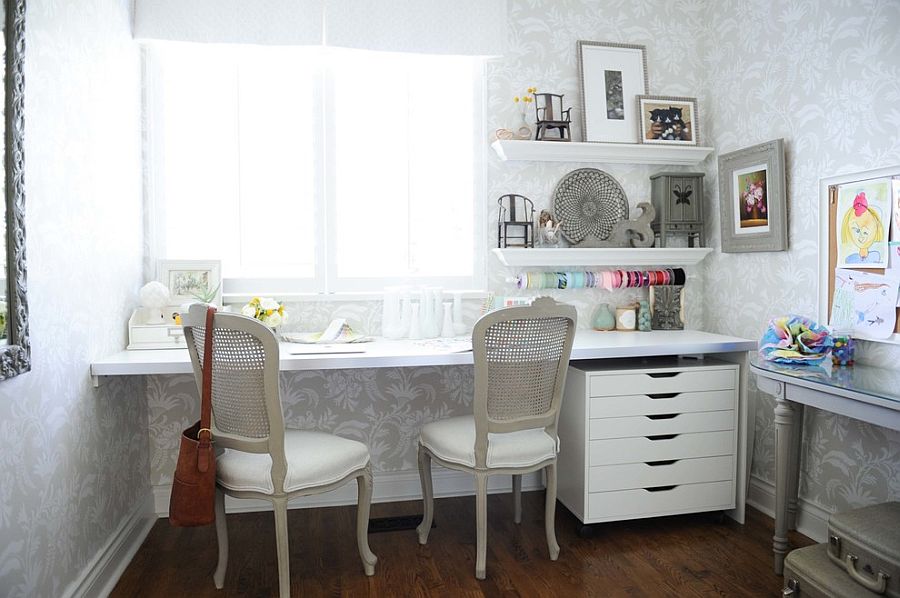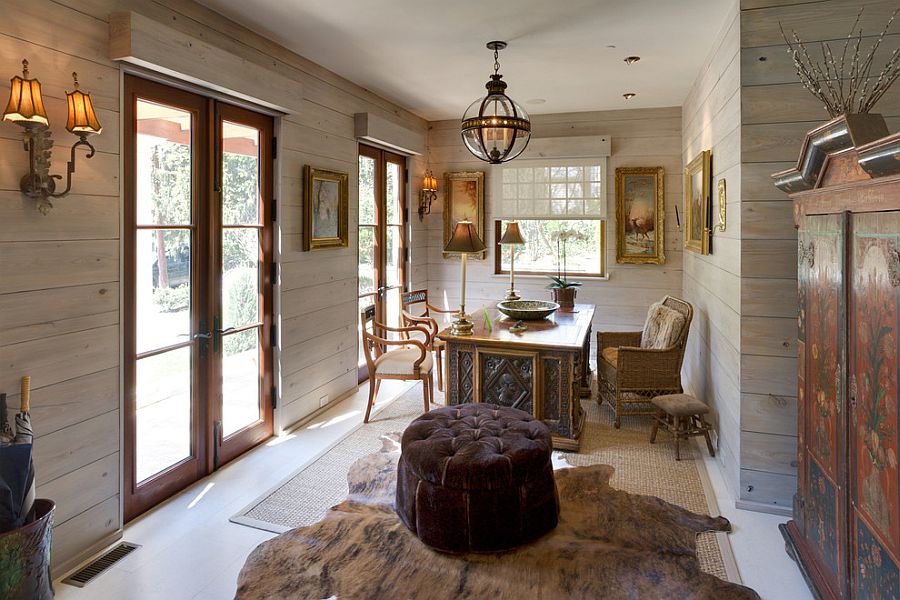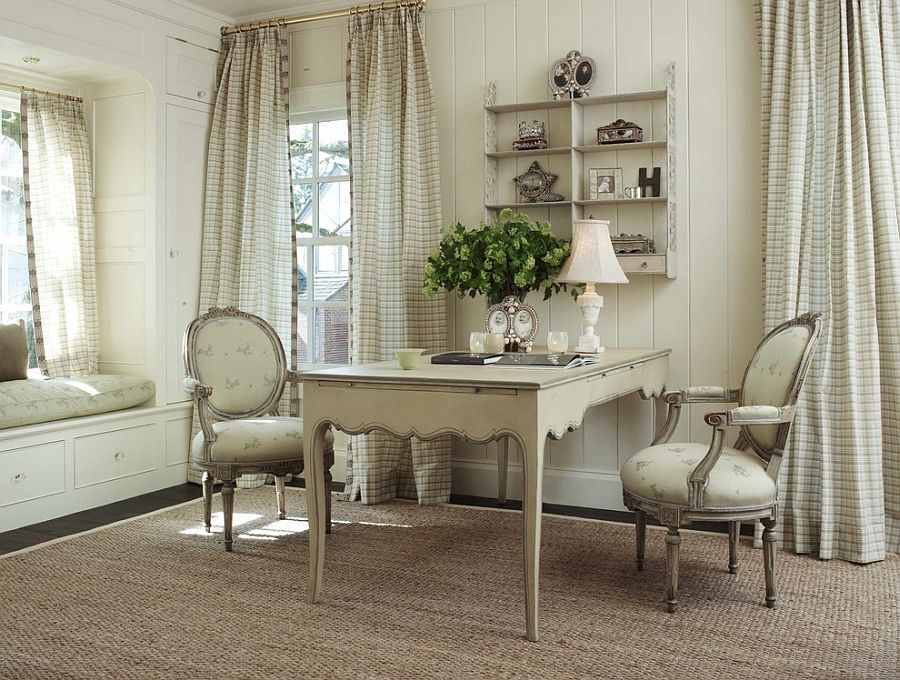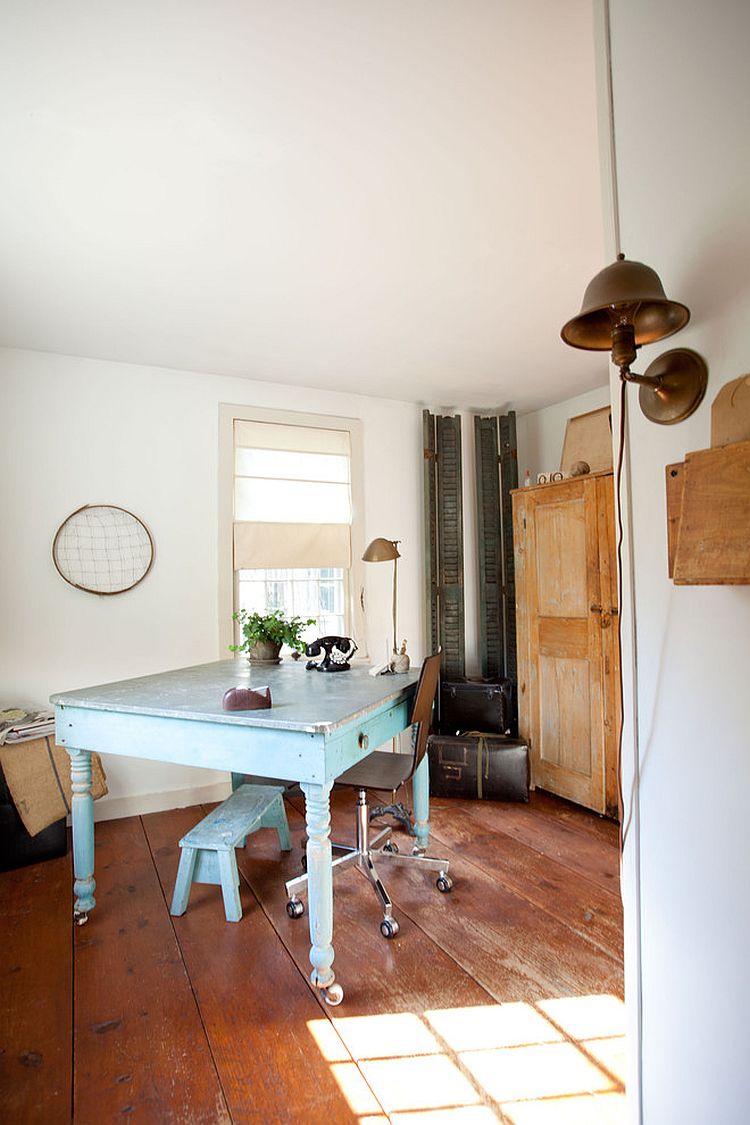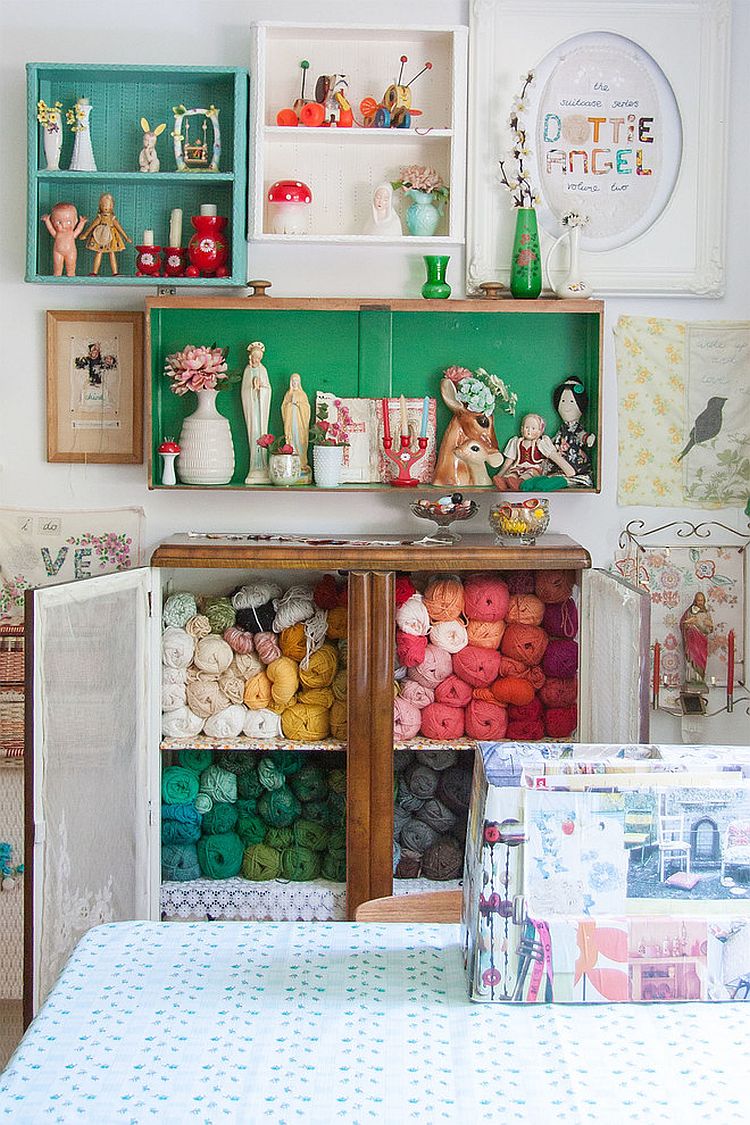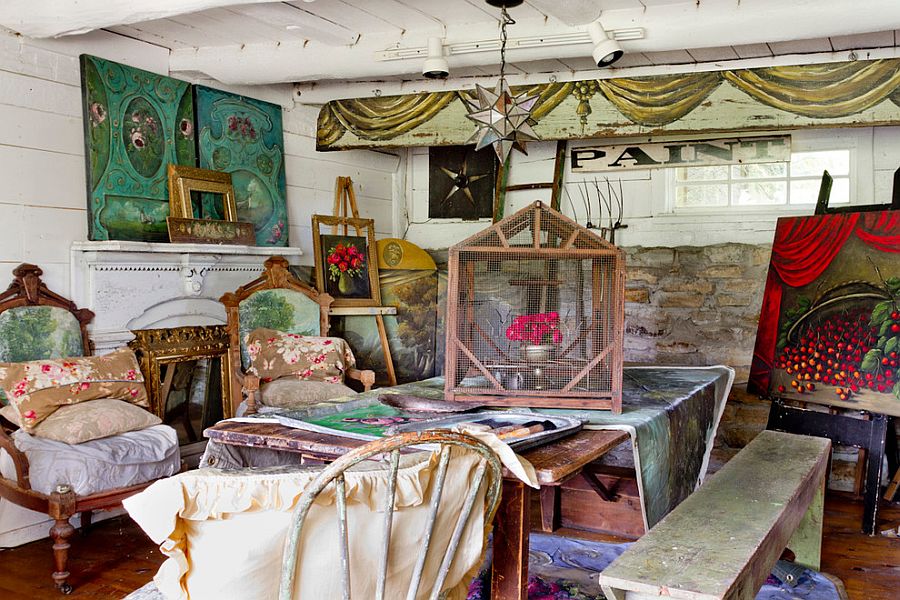 Expressive Decorative Pieces
There are few things that are as fun as decorating a shabby chic room! The wide range of possibilities coupled with an opportunity to showcase your DIY skills makes it a perfect decorating style for many of our readers. From something as simple as empty vintage frames and vases to old wooden doors and window frames, almost anything can be worked into these home offices. If you have a distressed table or an old chair that was recently given a cool makeover, even better! Gallery walls filled with classic artwork or old black and white prints also make for lovely decorative options here.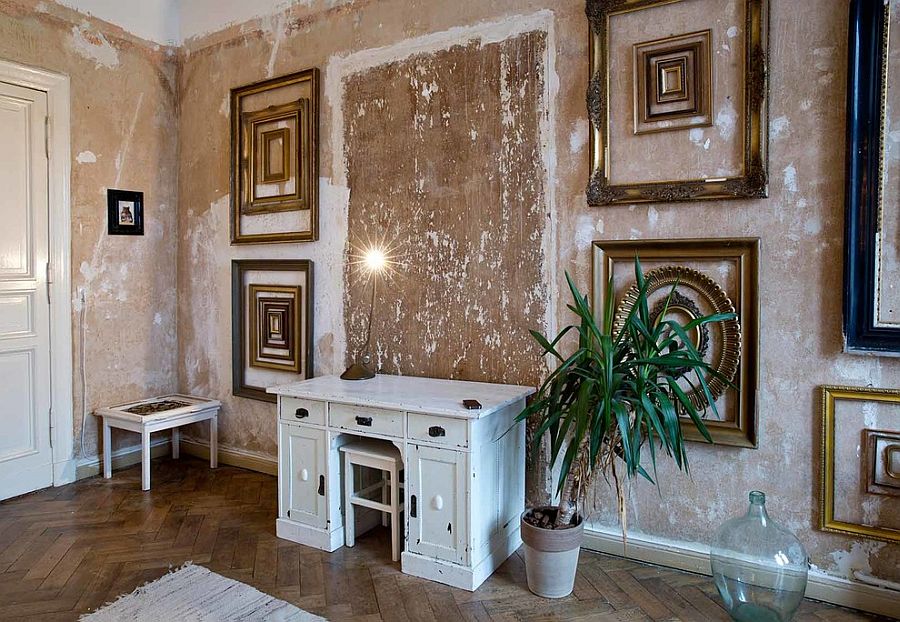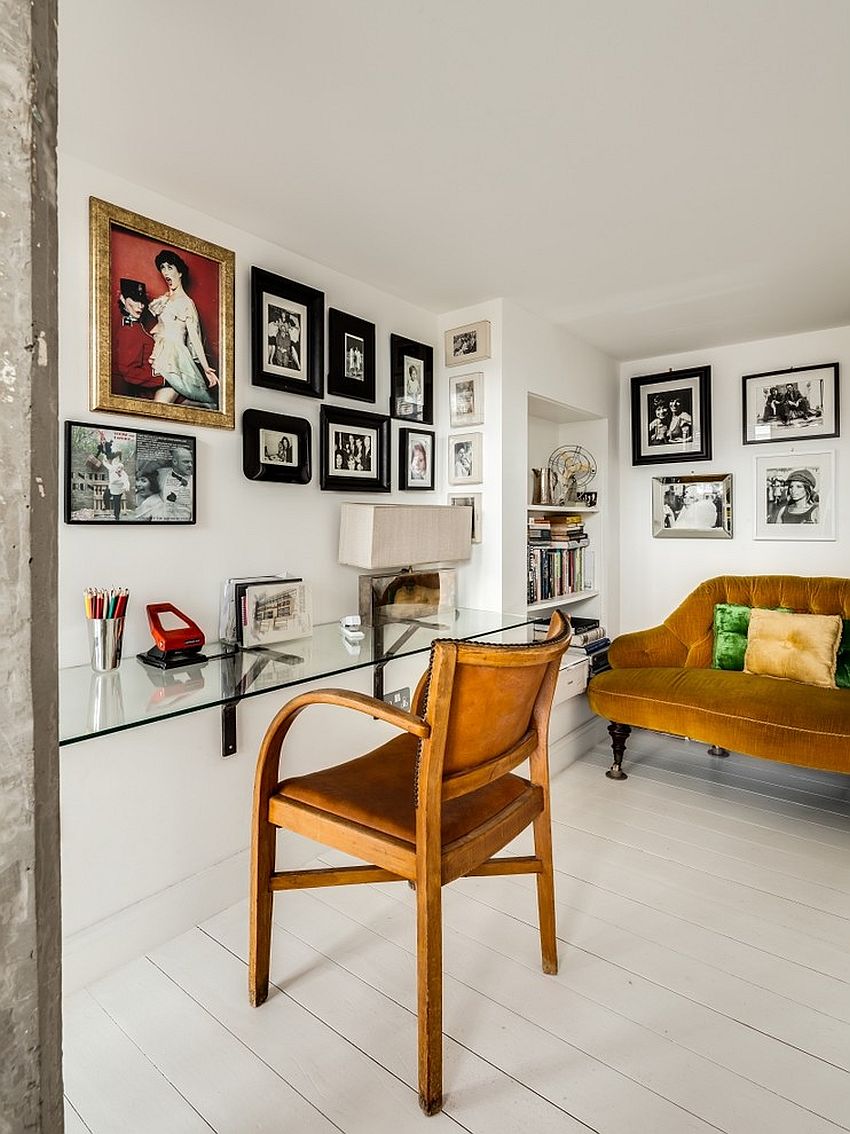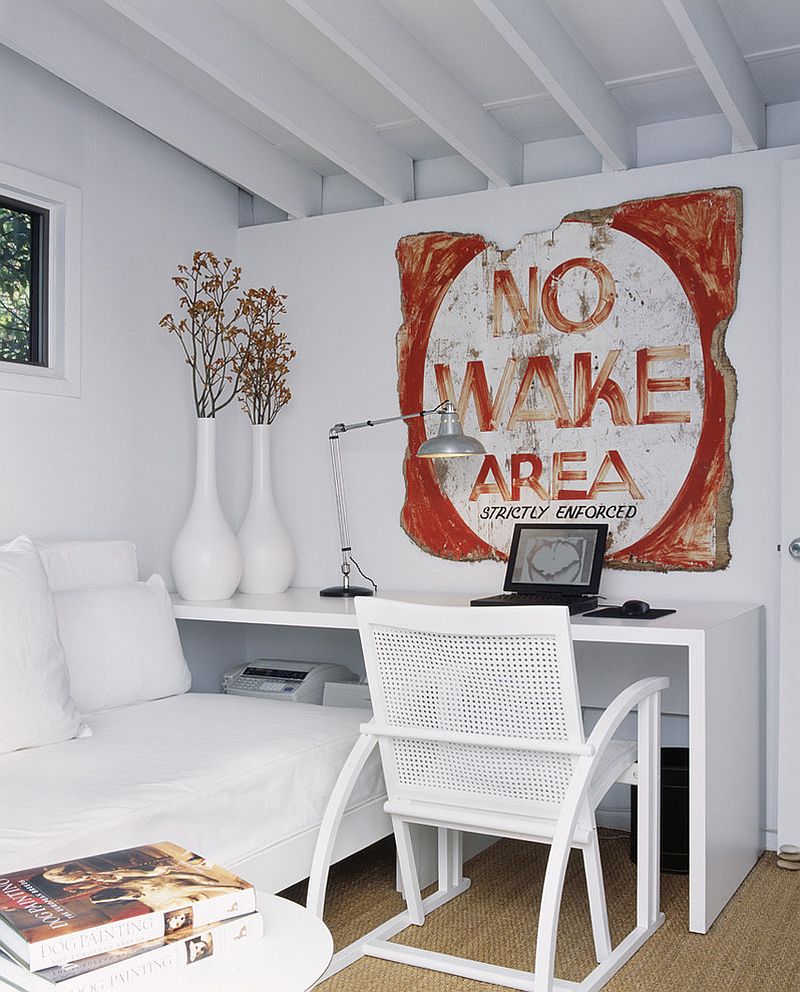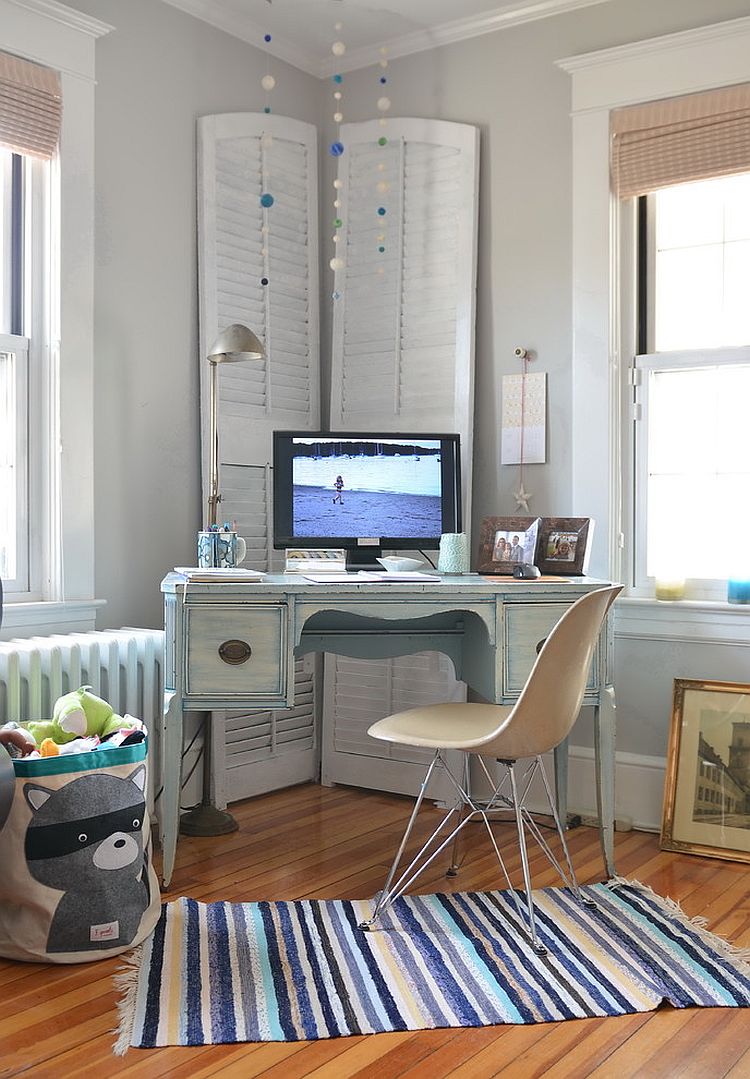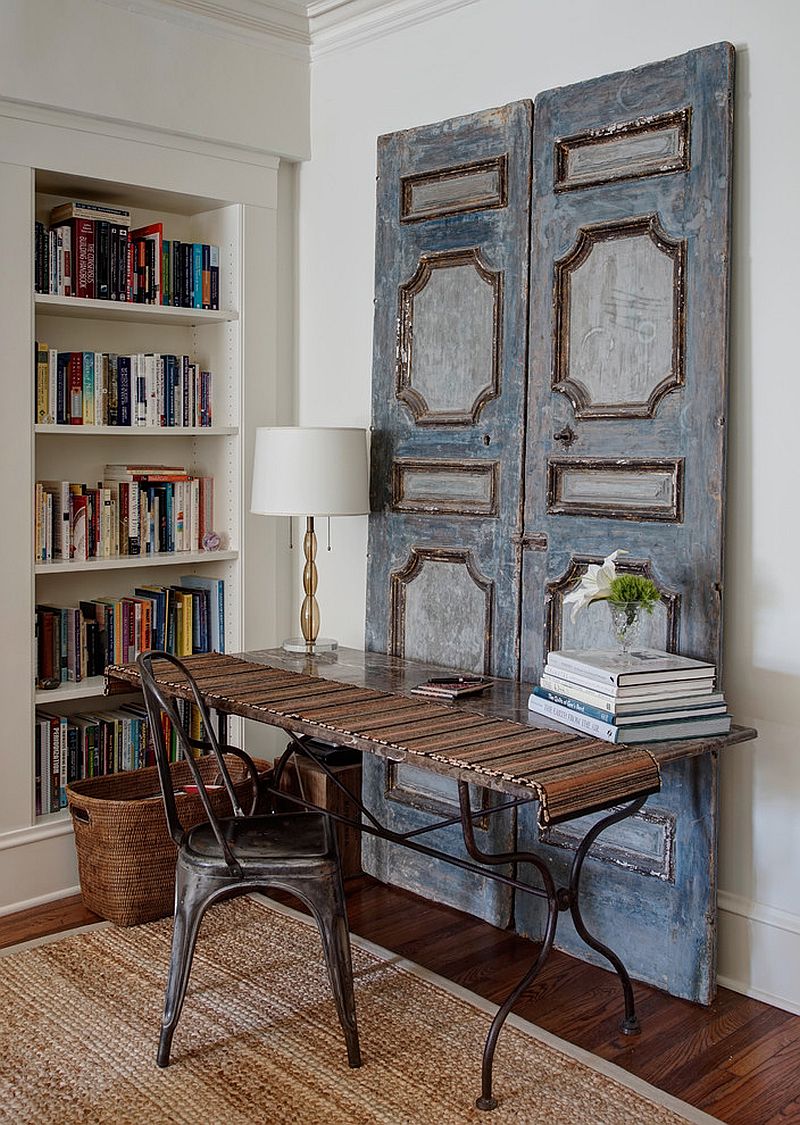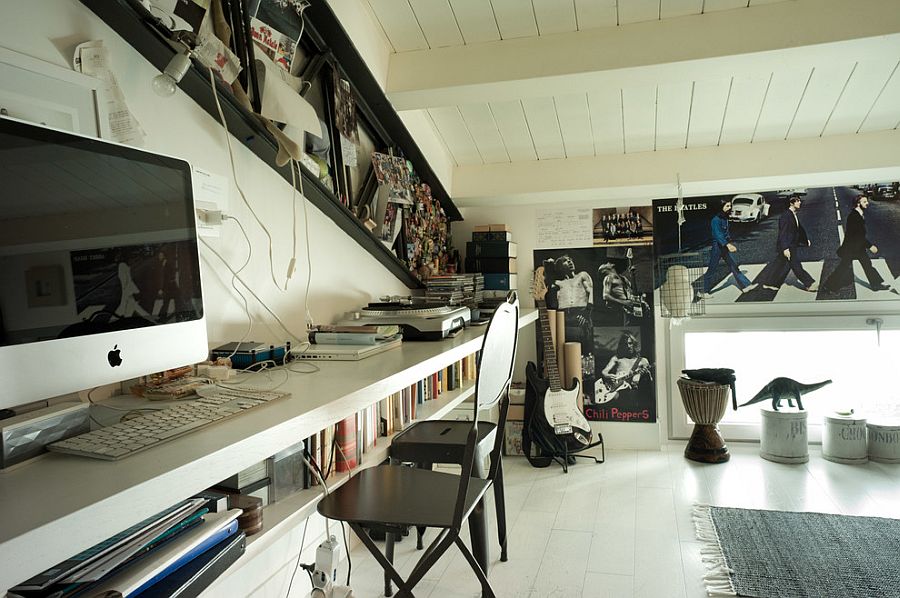 Space-Savvy Solutions
Space is definitely not a constraint with shabby chic style, and since white and its various shades are the most-oft used hues here, one can create a sense of cheerful lightness with ease. As with any other small space, using a single color helps immensely, and you can take a tone-on-tone approach to painting various zones in the home office to usher in some contrast. Smart shelves, wall-mounted cabinets and sleek desks ensure that your home office is both organized and clutter-free, while the enduring appeal of shabby chic gives the tiny space a calming vibe.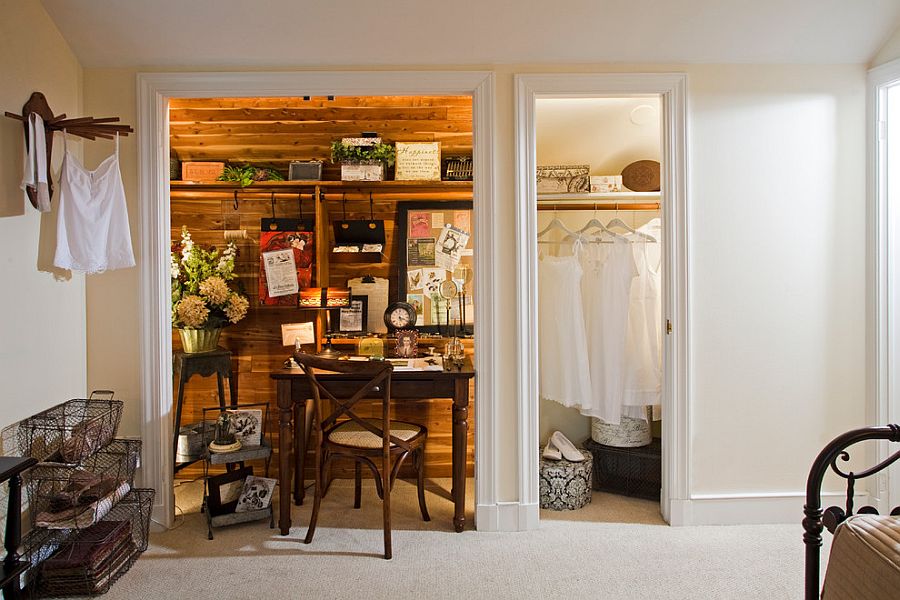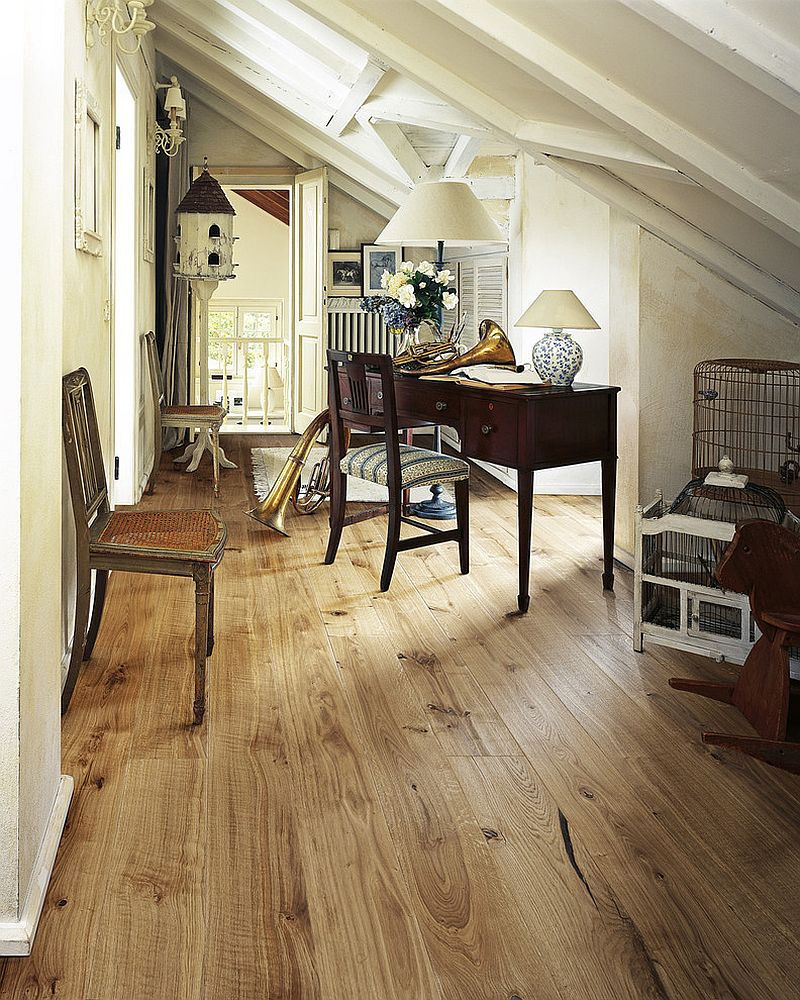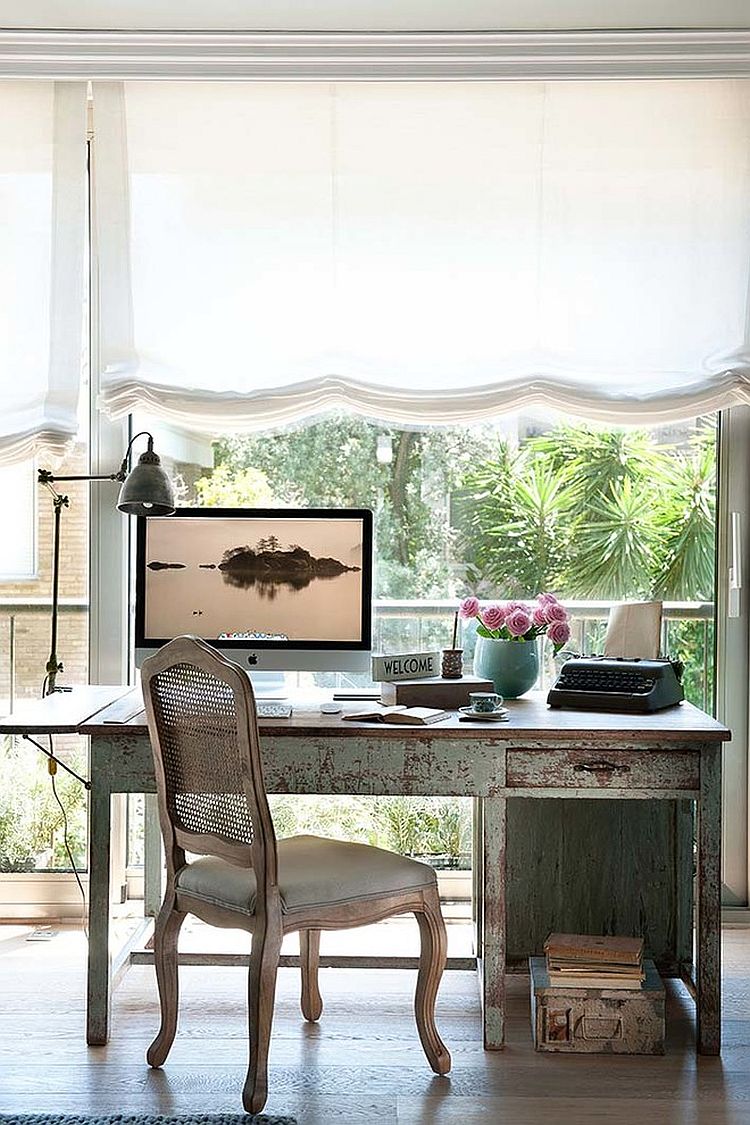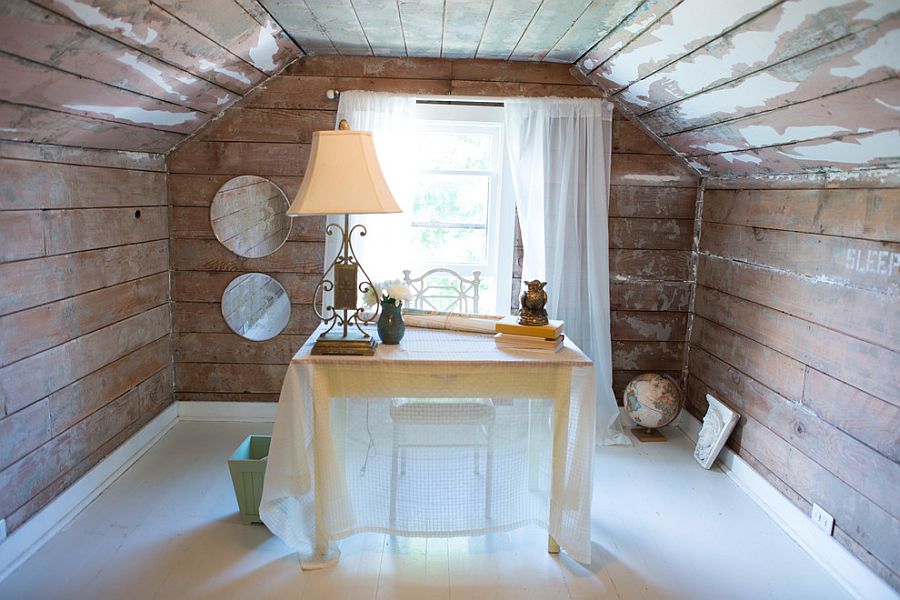 Color and Pattern
Adding color to the shabby chic home office is pretty easy, and you can look for options beyond paint that allow one to switch between trendy seasonal colors with ease. Pastels are the perfect fit for the shabby chic interior, but bright shades of pink, orange and at times gray can also be used moderately. Too much color can quickly turn the shabby chic workspace into one that is eclectic and might also end up creating visual clutter. Make sure that you find the right balance here, and for those looking to spice things up with some pattern, note that wallpaper, rugs and drapes provide an easy alternate.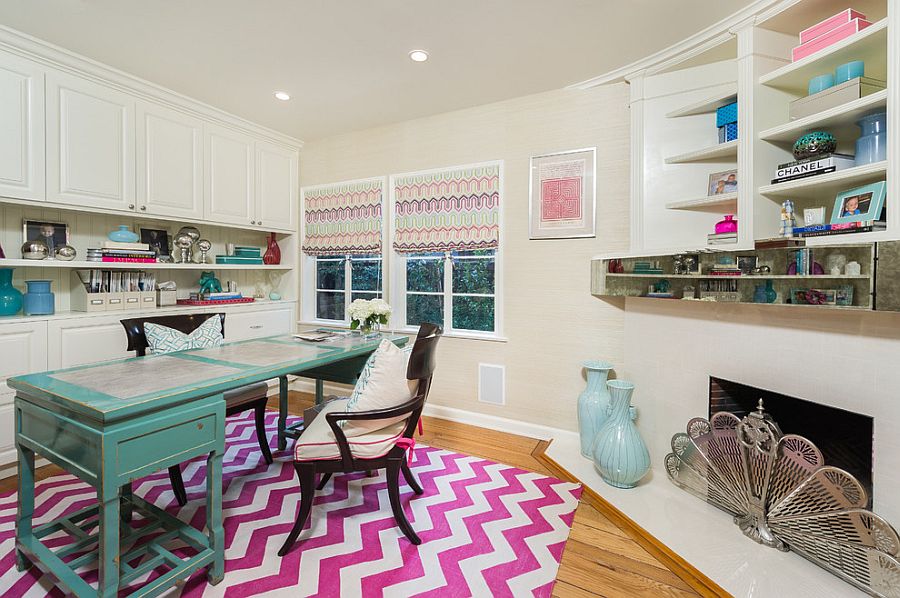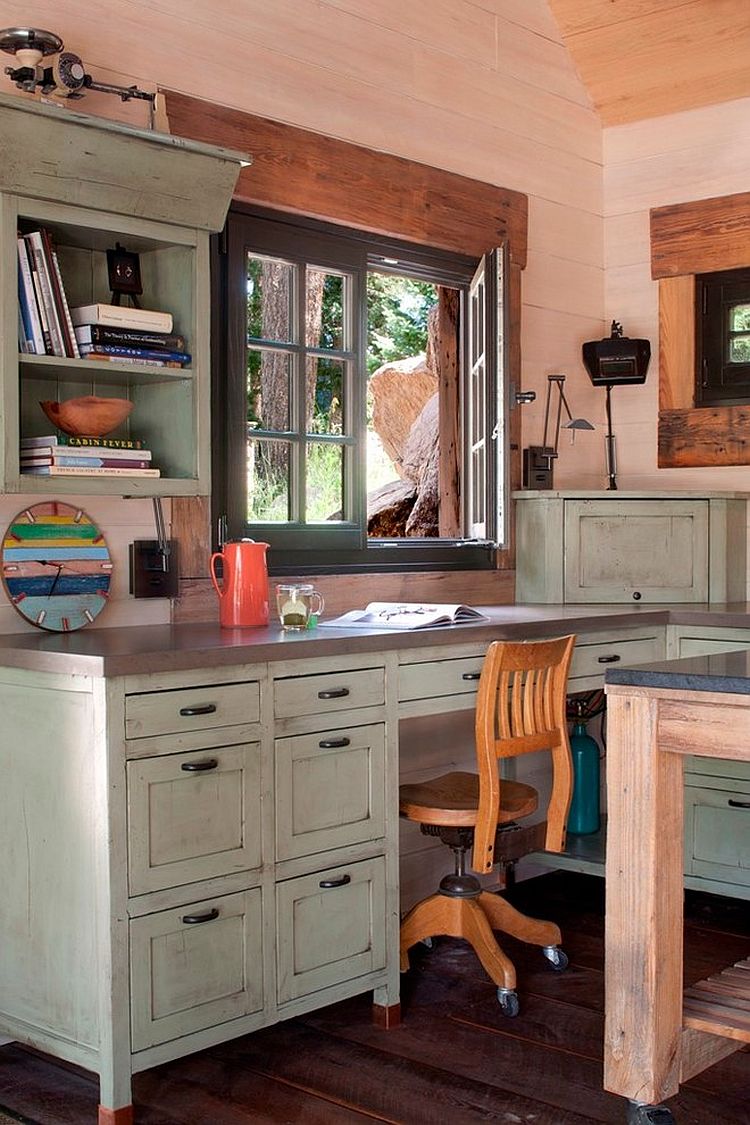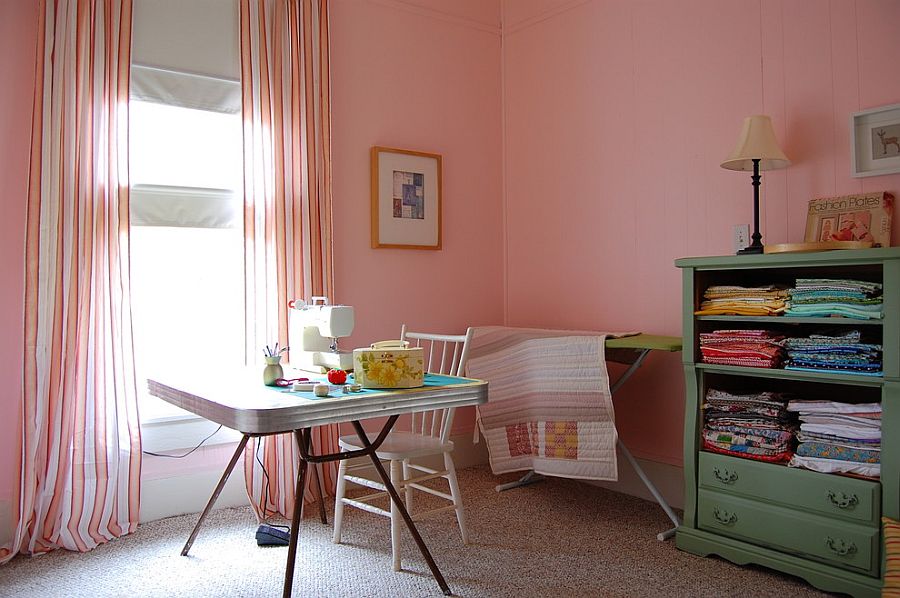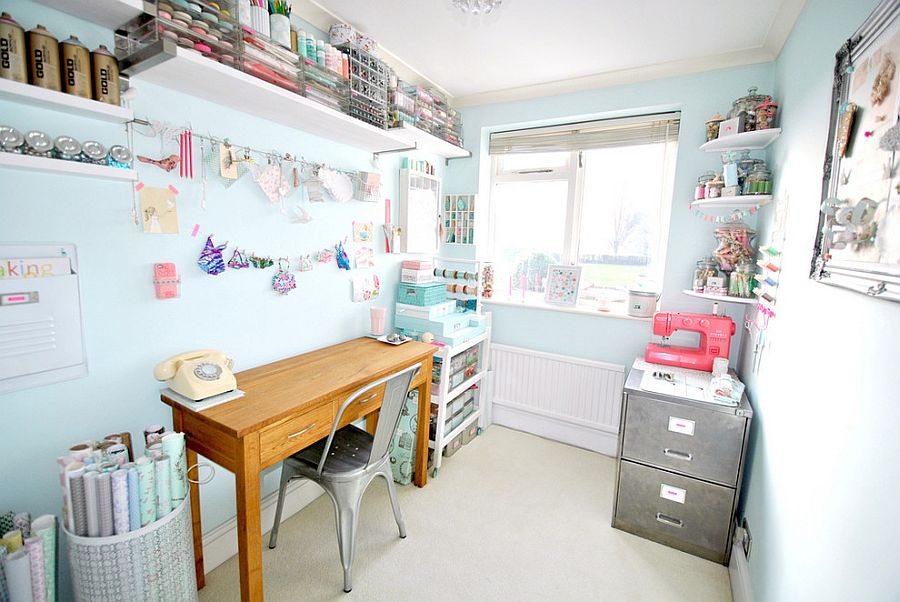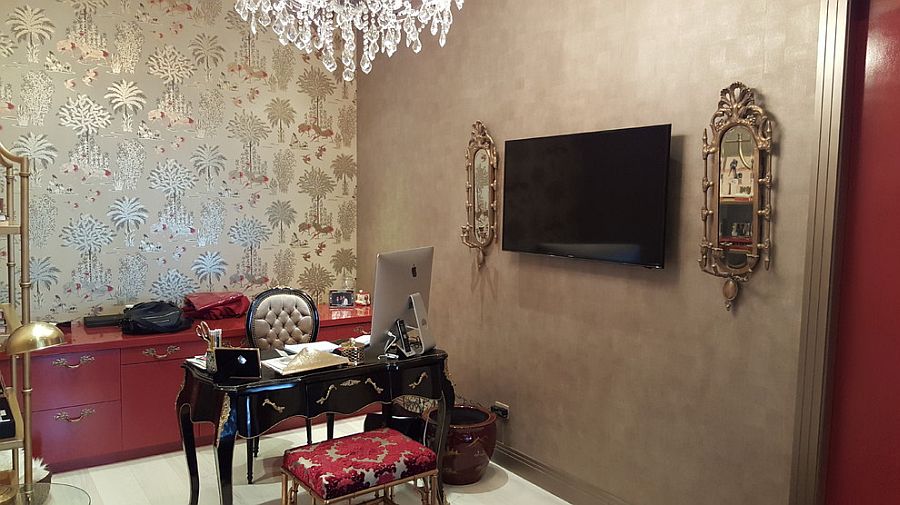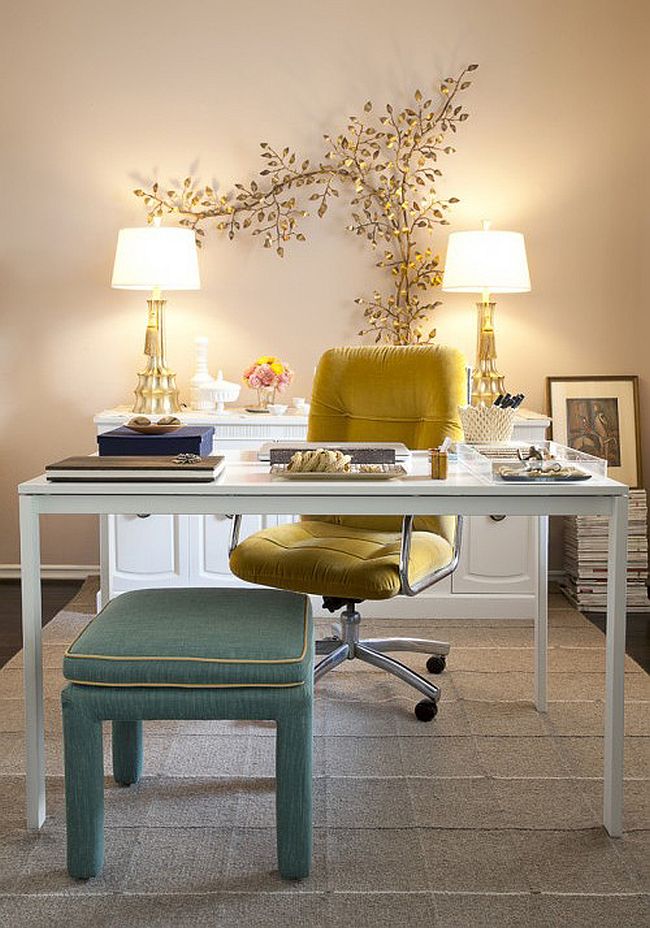 Mix and Match with Ease
We always encourage our readers to mix and match styles so that they can come up with a room that reflects their own unique personality. If you are one of those who wishes to move away from rigid lines of convention, then add a hint of contemporary panache or Hollywood Regency glam, or even rustic warmth to the shabby chic home office. Boho chic and eclectic are two styles that blend effortlessly with shabby chic, while midcentury is another cool option for those who own iconic pieces like the Eames Lounger or the Swan chair.