Finding the right balance between the old and the new is one that requires careful consideration of what you wish to save from the past and what the future demands. When it comes to restoration of a classic apartment unit nestled in a historic building in Barcelona, Spain, its architectural heritage has been carefully intertwined with a modern sheen that feels both relaxing and perfect for the timeless setting. One can notice a beautiful French Country style intertwined with contemporary charm inside the apartment unit that has been given a classy makeover by Le Sable Indigo Interiors.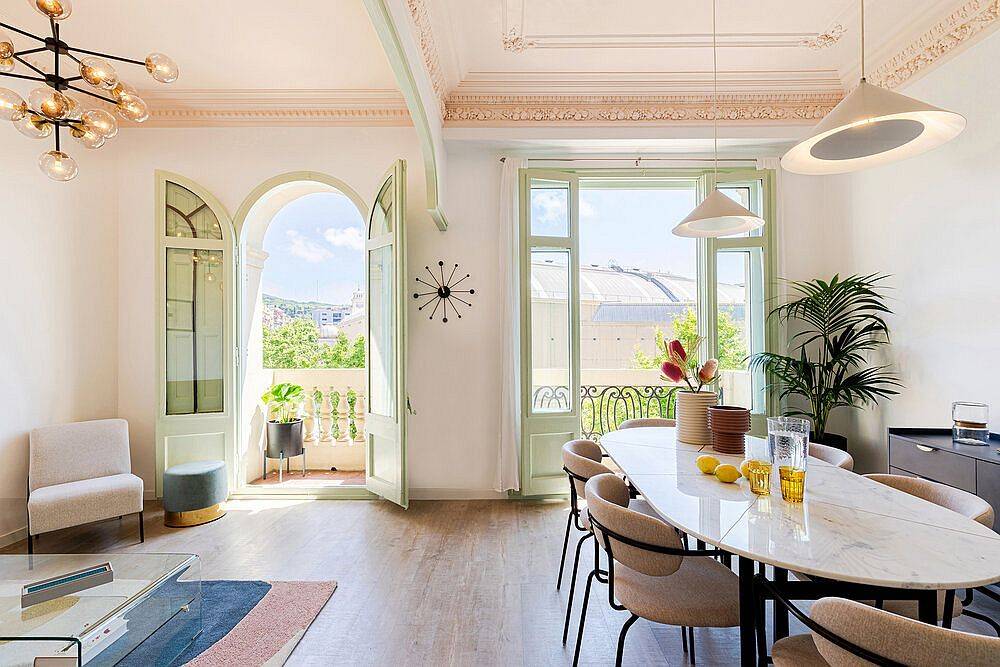 The most apparent and impressive feature of the unit is the gorgeous use of pastel colors in every room – from pastel green for the traditional doors and arched windows to pastel pink for the ceiling and uber-chic, light green in the bedroom. Space is not in abundance in her and yet apartment feels cheerful and relaxing with a flood of natural light coming into the living room through the balcony. The small living area contains a dashing couch in dark yellow, an acrylic coffee table and a snazzy rug with geometric patterns that seem to complement the wall art pieces.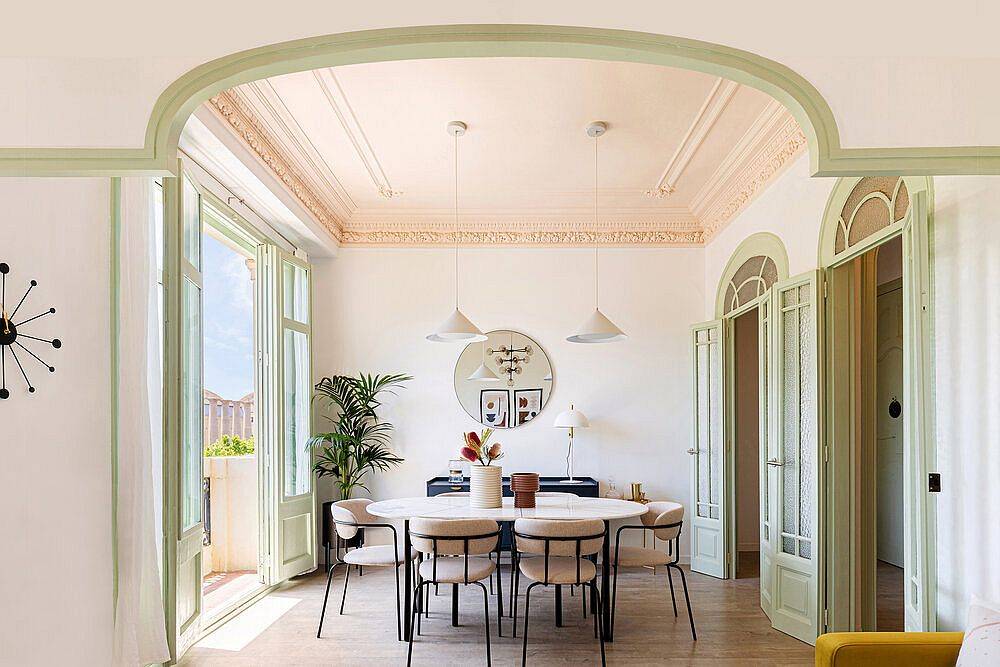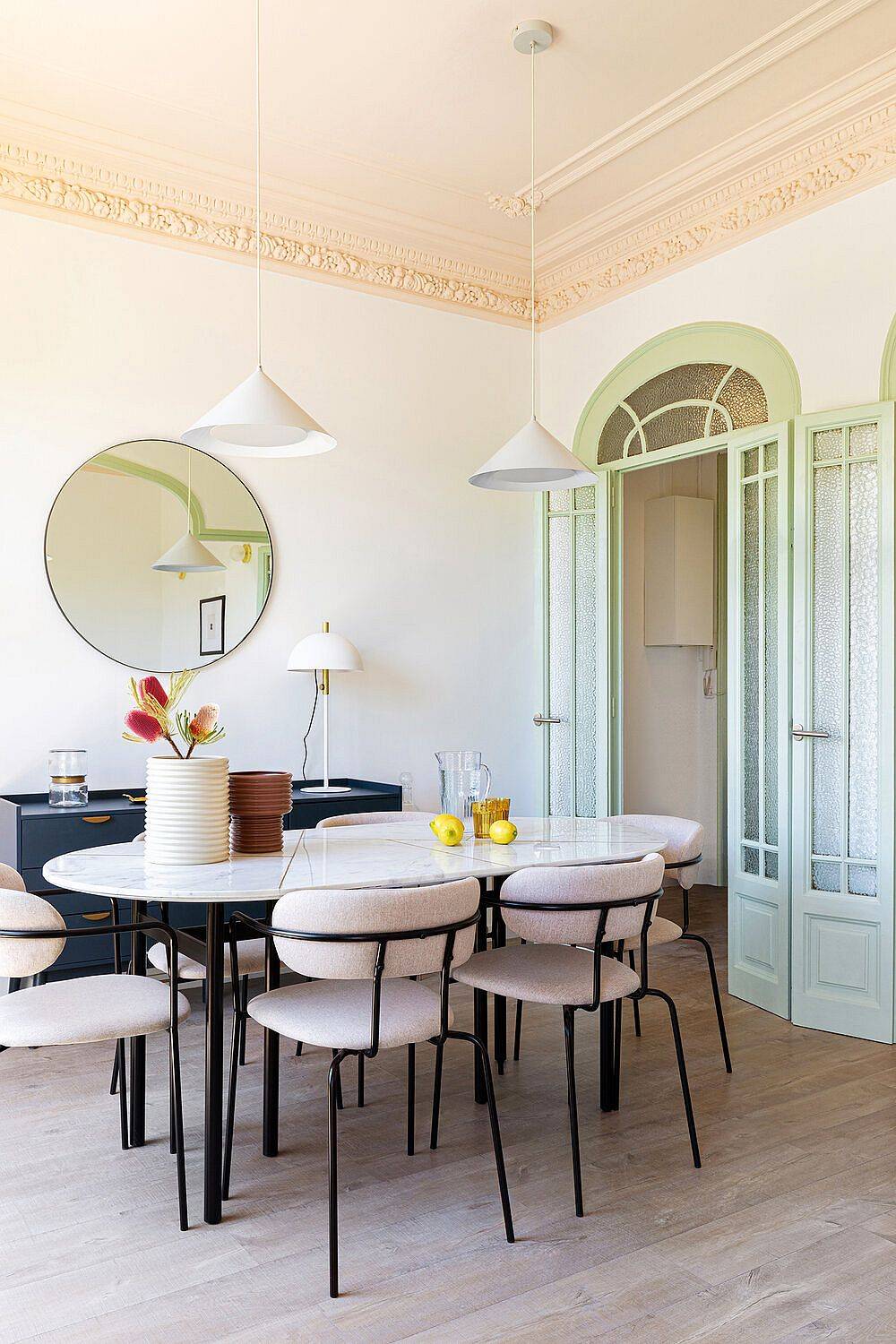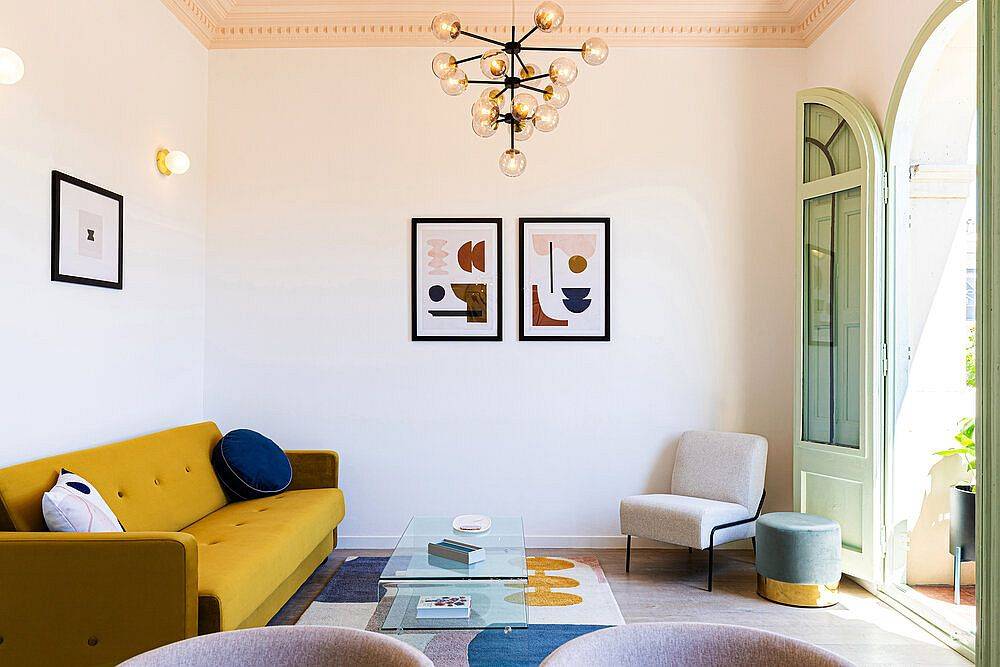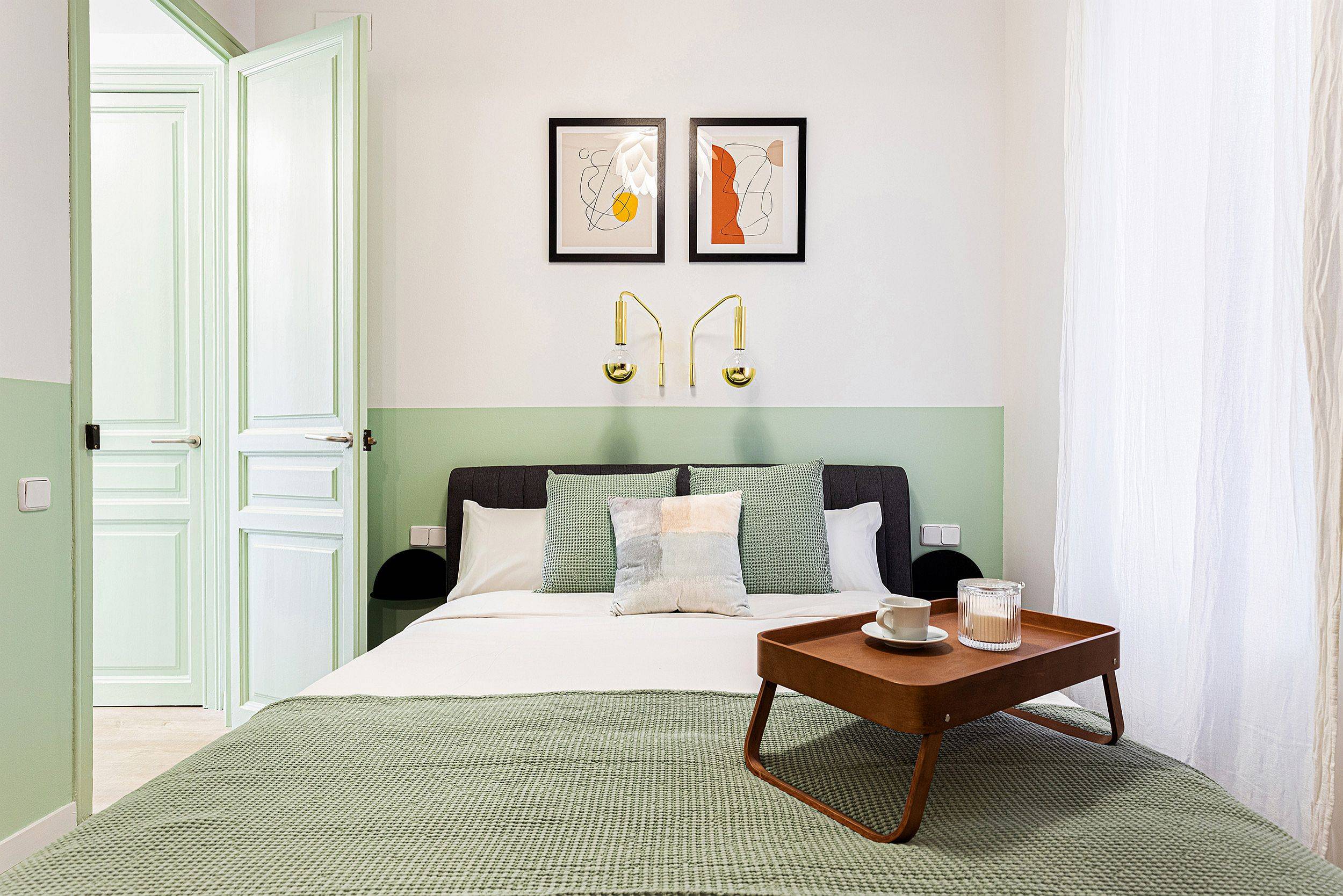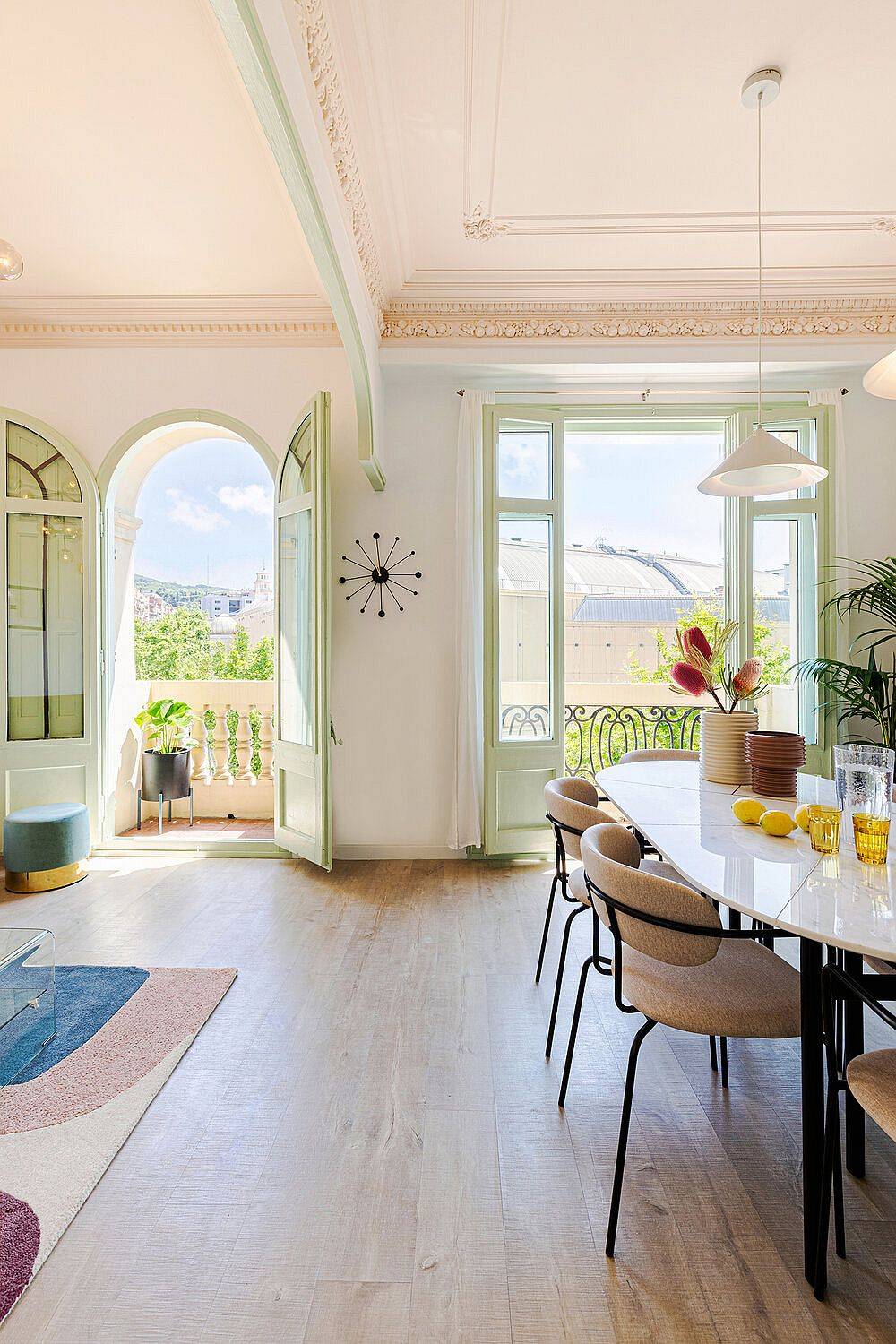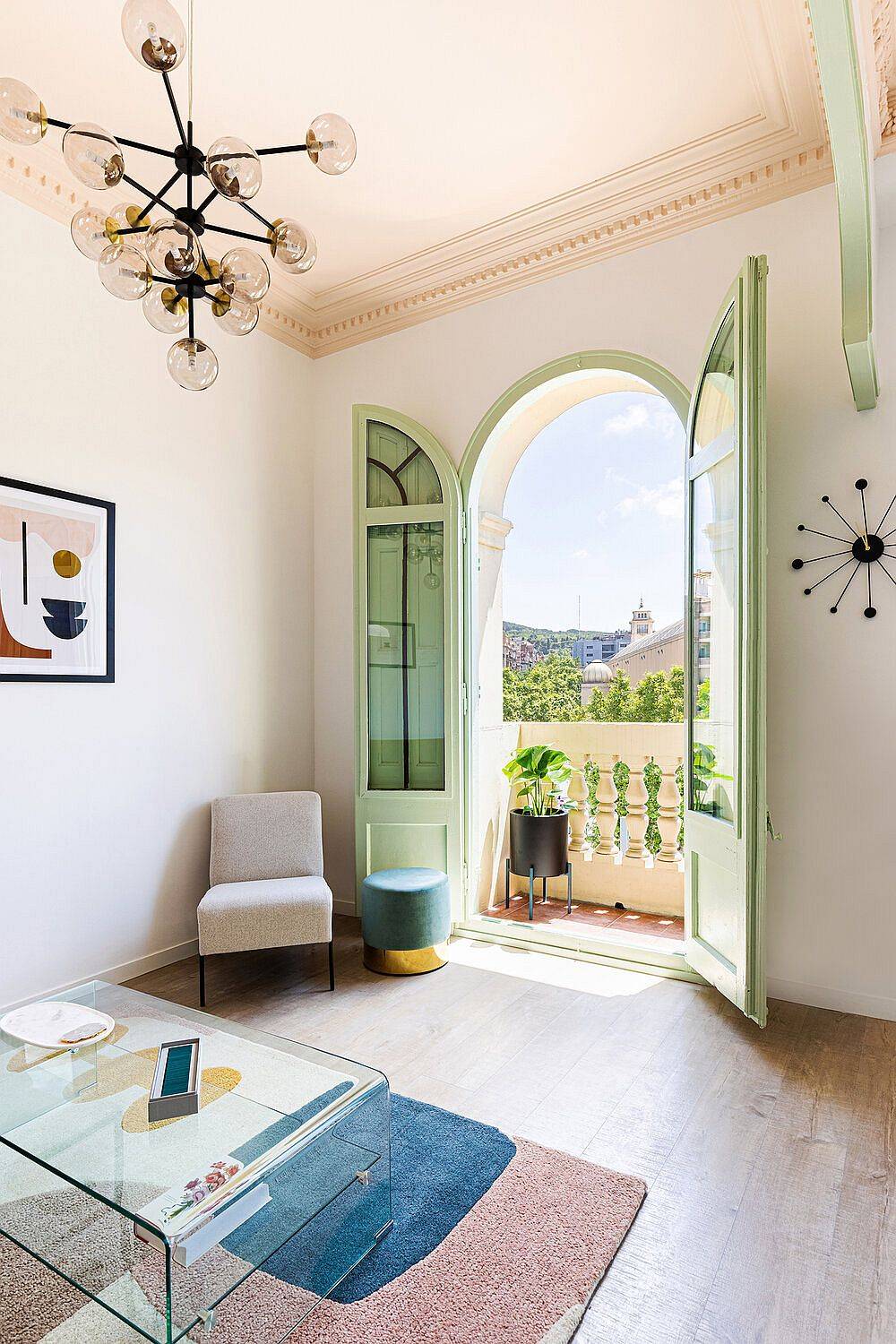 The crown molding in each room adds something special to the ambiance inside with the dining room that has an oval ding table, smart chandelier illuminating the open living area and modern décor completing the transformation of 90-square meter Barcelona apartment.