There are plenty of different routes that you can take when it comes to new additions to old homes that are in need of a fresh lease of life. This post-war house in Australia takes an approach that combines warmth of wood, with a stylish contemporary interior and sculptural overtones that are just captivating. The street façade of the house revamped by Julie Firkin Architects remains largely unaltered with its heritage appeal being carefully preserved while the new interior with the living area, kitchen and dining opens up into the rear yard. The connectivity of spaces is seamless with the folded wooden roof design offering just the right amount of shade.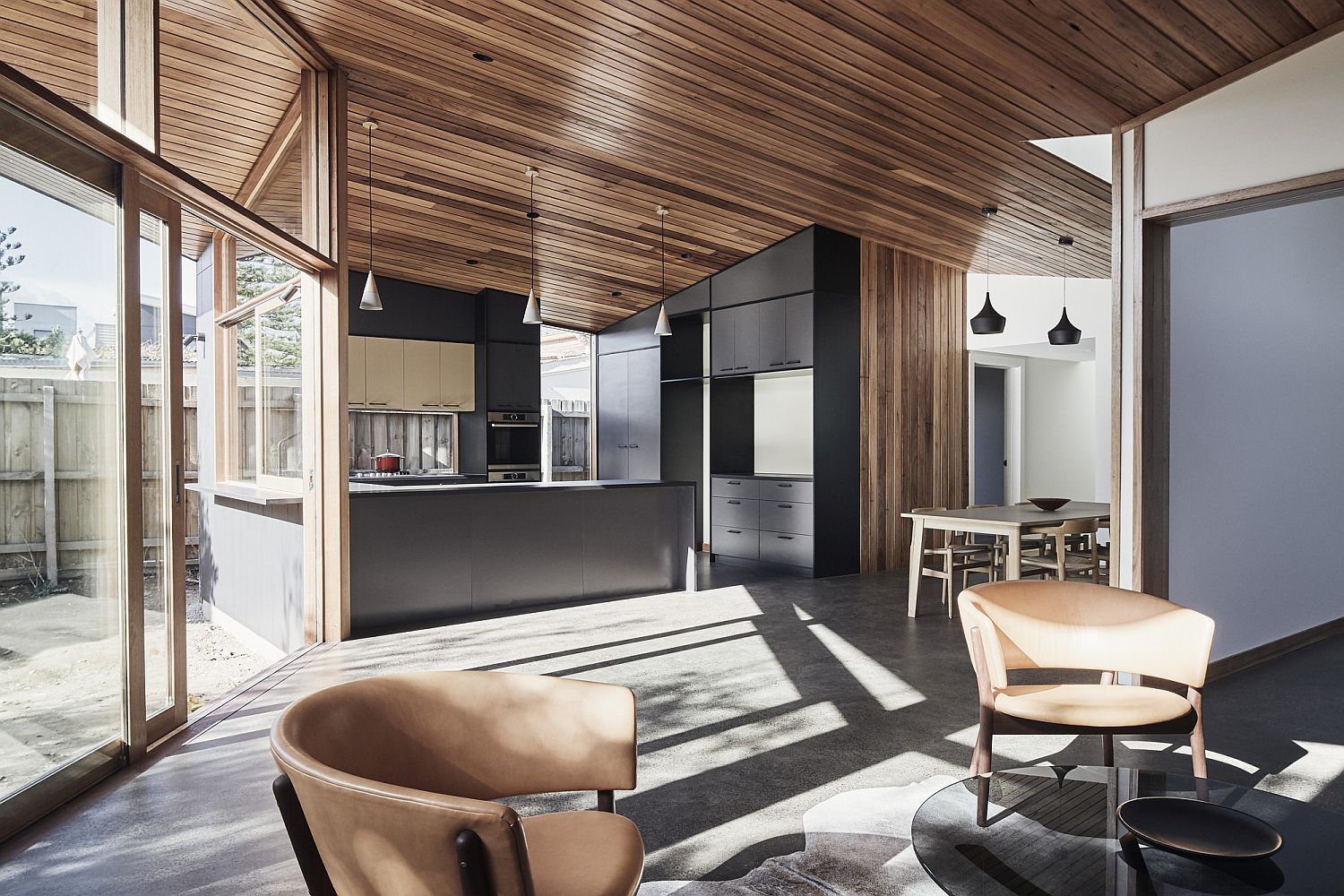 The new interior has spaces that are clearly demarcated and yet one flows into the next without any hassle. A sliding glass door separate the kids' playroom with the kitchen and living space and you can see a neutral color scheme anchored in gray take over pretty much everywhere. Geometric forms steal the spotlight in every room with the dining areas walls of wood and gorgeous pendants in black becoming a point of attraction. Minimal décor and space-savvy design complete the lovely transformation. [Photography: Peter Bennetts]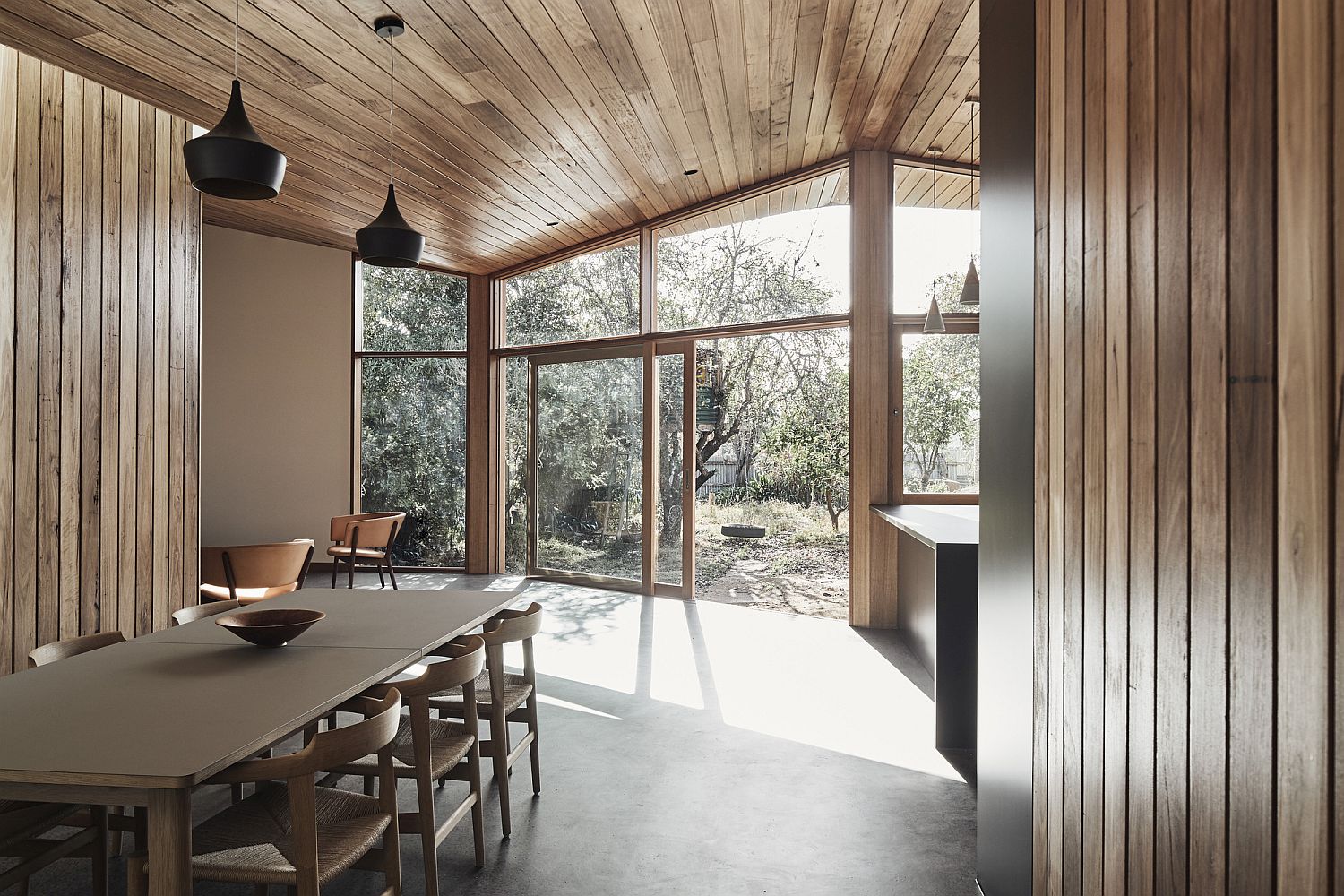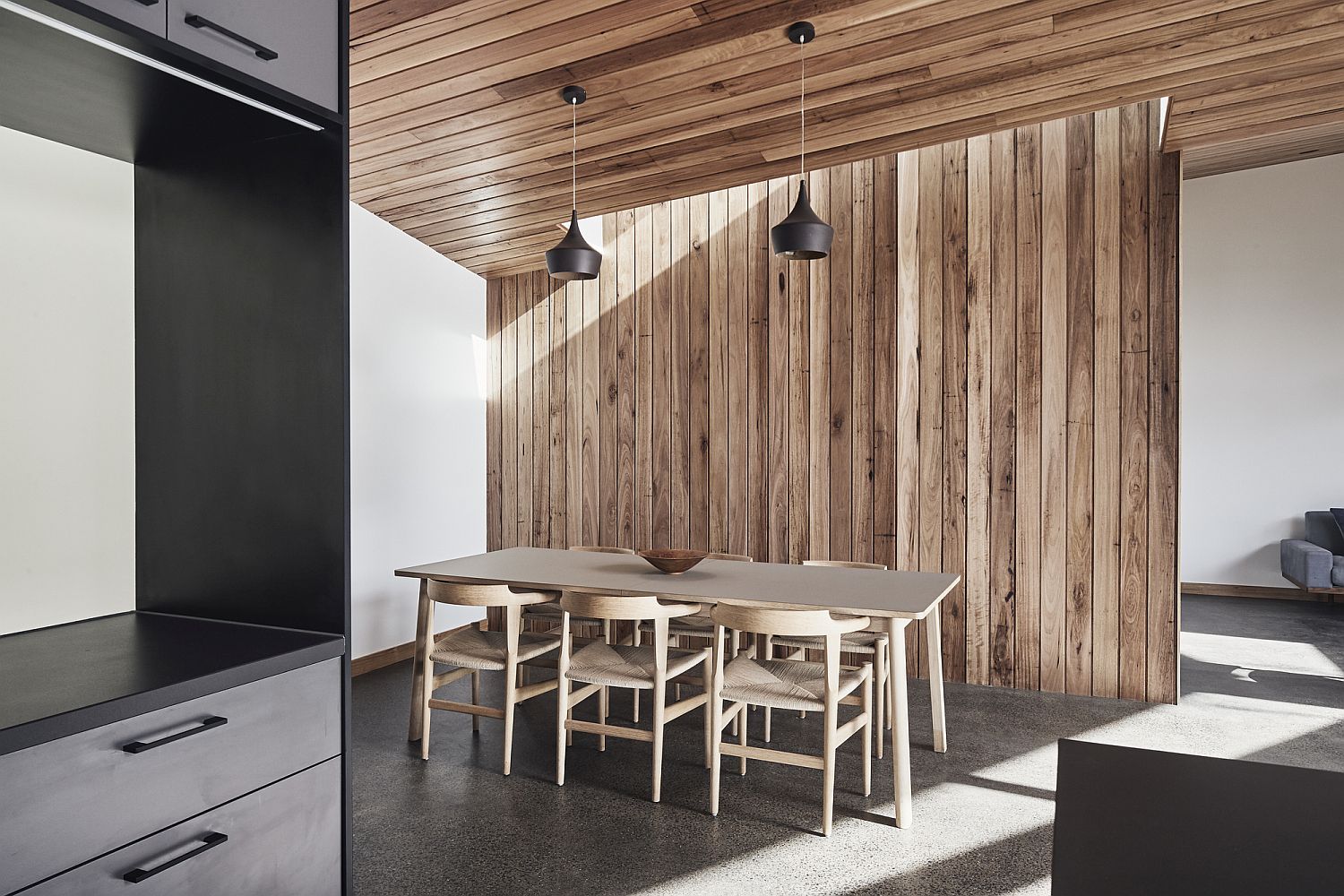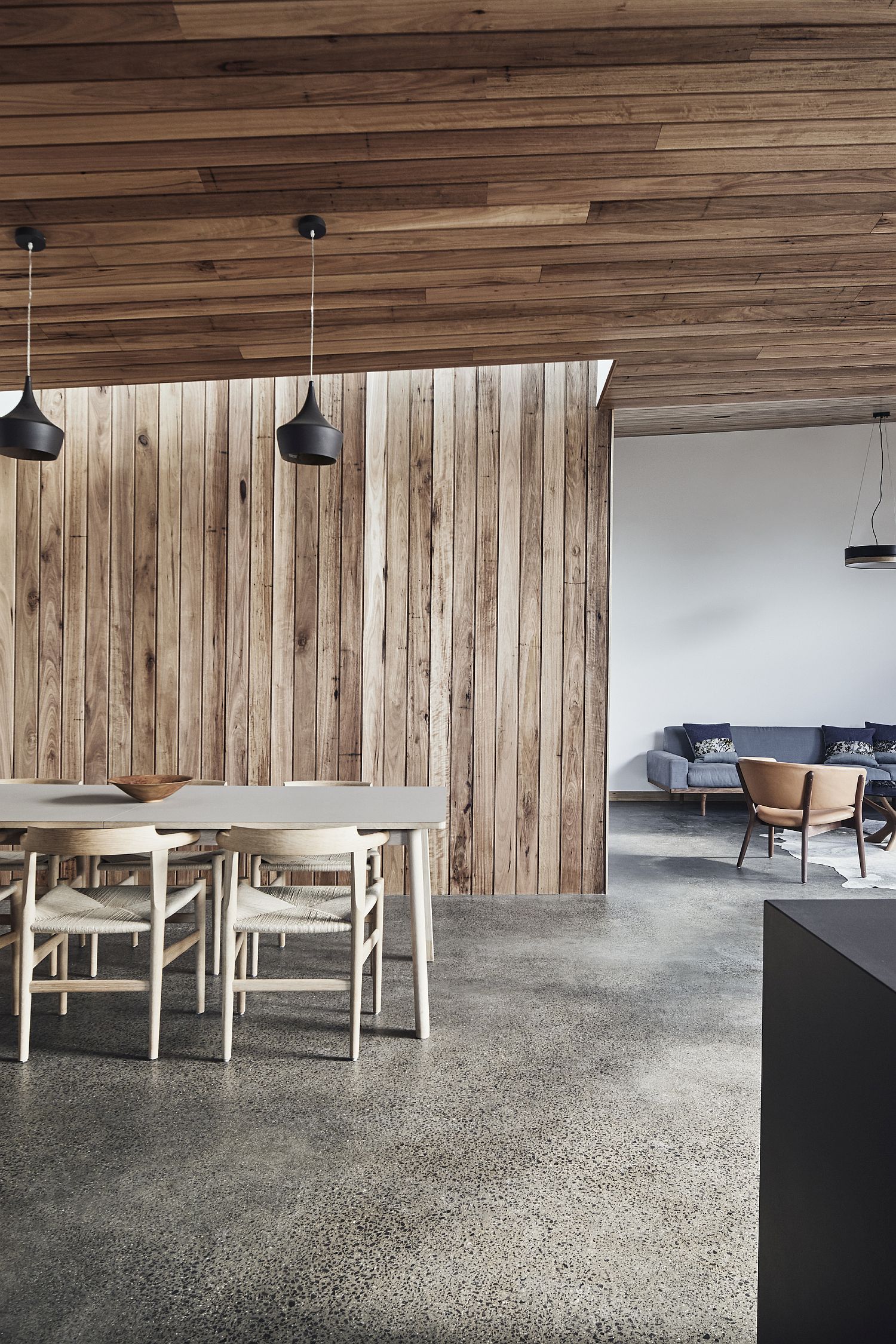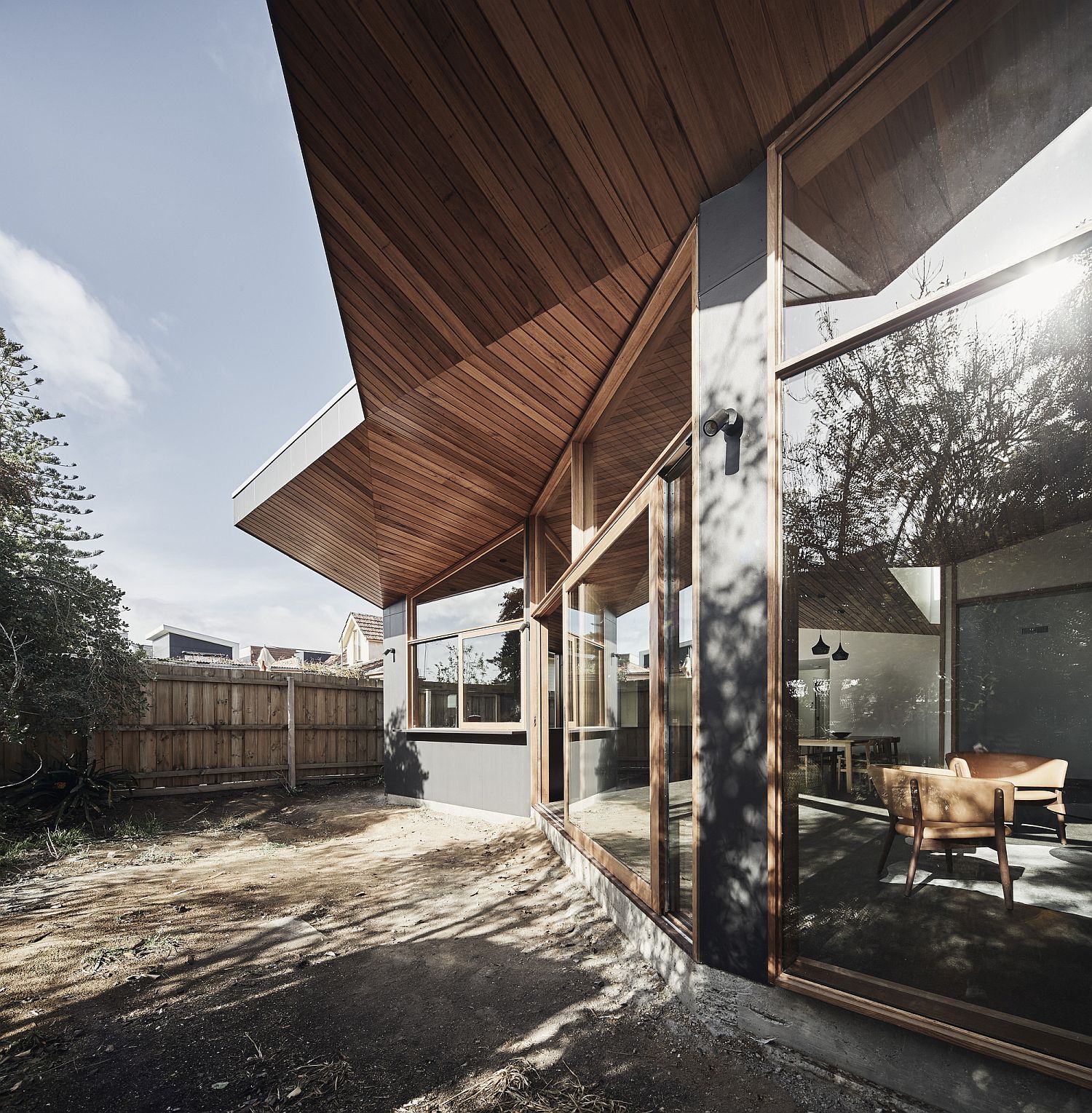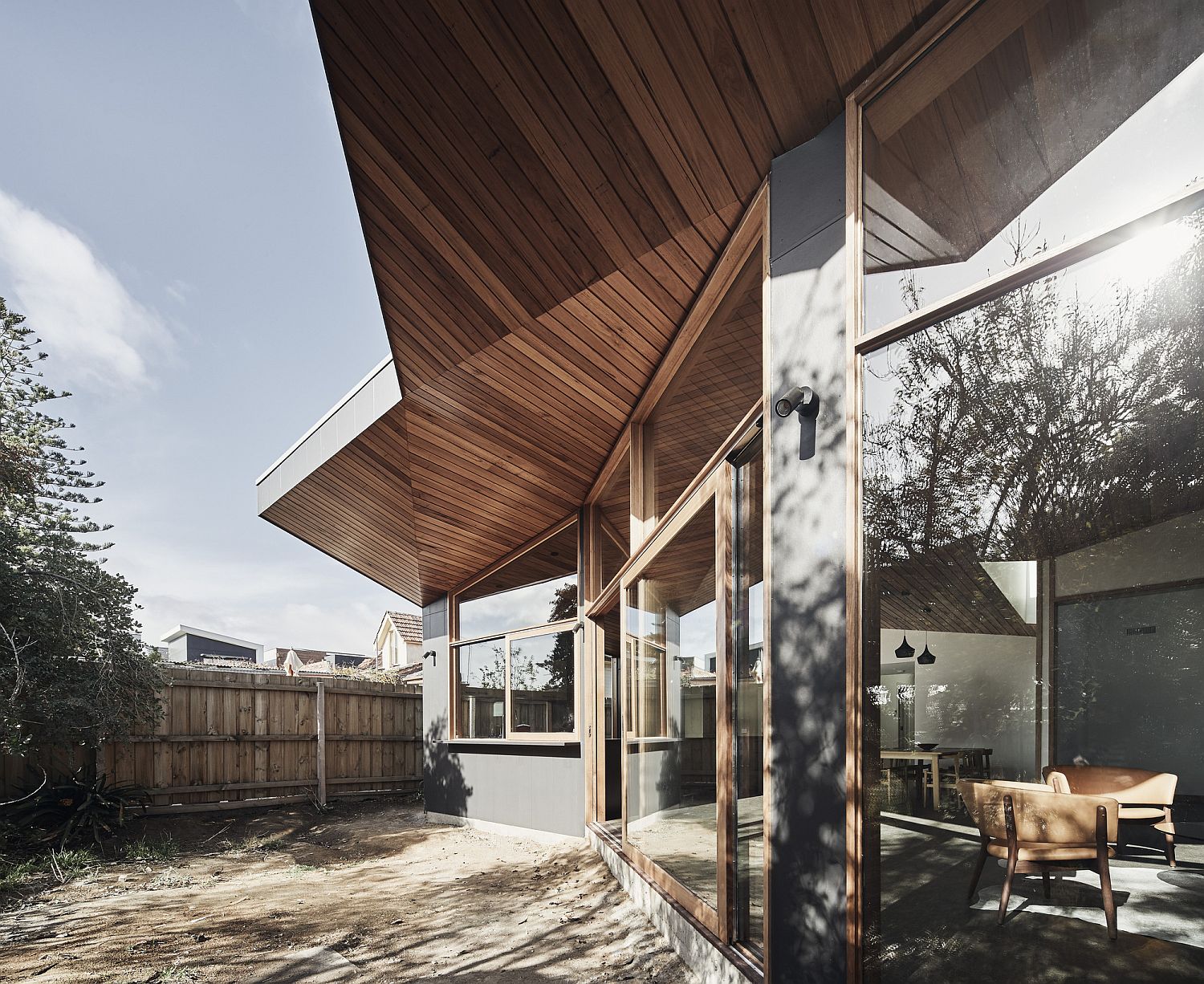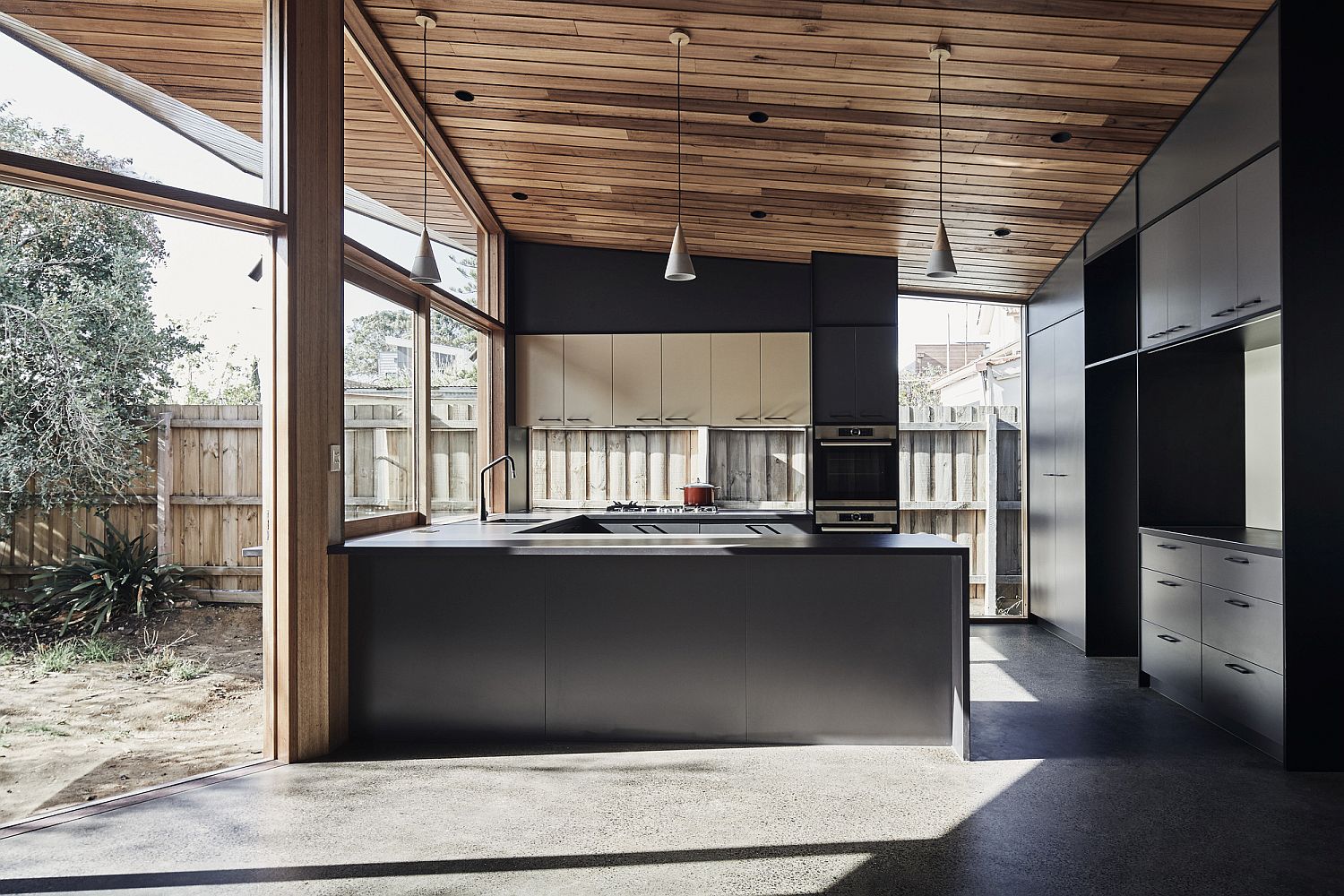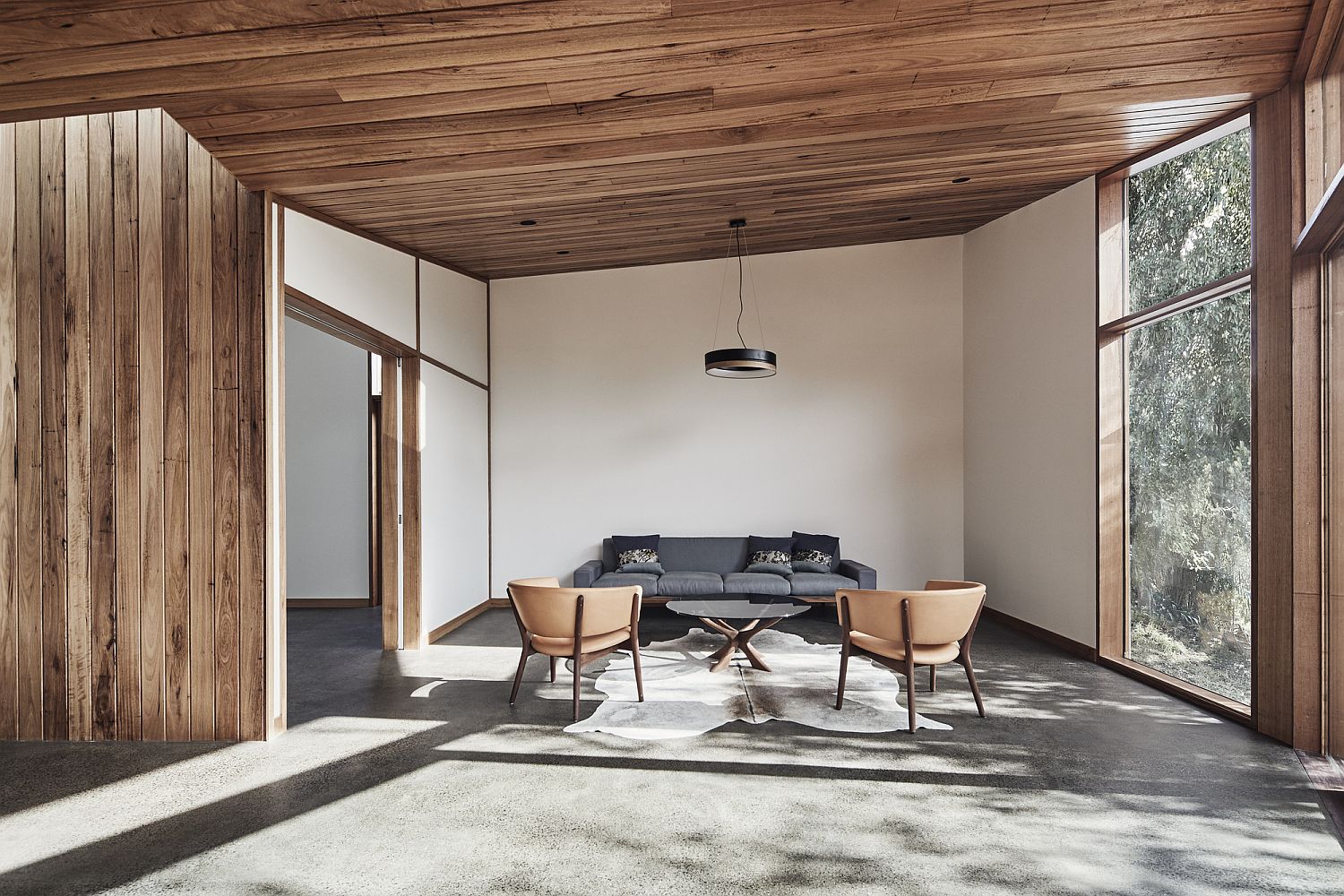 The original house is an unassuming brick veneer, one of many in a street of post-war homes of the type made famous by Australian artist Howard Arkley. To maintain the suburban landscape, the front of the house has been kept intact and is entered via the original corbelled brick porch. Moving down a corridor which services the bedrooms, bathrooms and utility area, one approaches the new addition at the back of the house which opens up with a shift in scale, views and natural light.