Winter is right around the corner, so our favorite bloggers have been giving us some really inspiring decor ideas. We love how each one found a way to work some winter decor into their signature home style. Take a peek into the coziest bloggers' homes and grab your inspiration!
Cozy home tour by Jaclyn James
The living room in Jaclyn's home gives off the coziest vibes. She has a passion for old books and managed to display them perfectly in her decor. The neutral color scheme consisting of creamy whites is a reminiscence of snowy landscapes outdoors.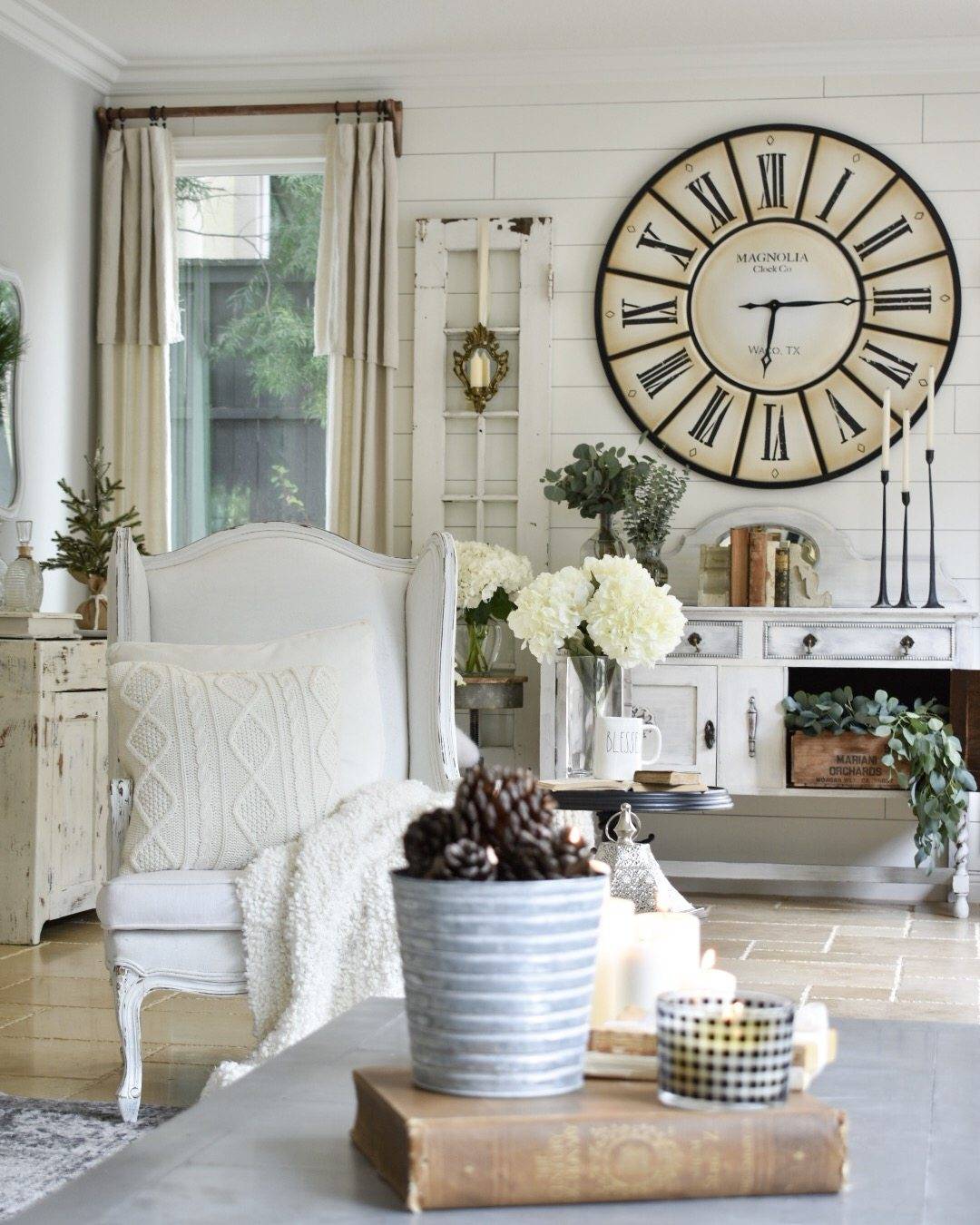 Gorgeous eclectic home tour by Carli
Carli's signature style is bold and eclectic. We must say that she works winter decor into her home style like a true pro. We love the charming entryway that feels so warm and inviting. The vintage mirror and patterned rug bring playfulness to this space, and the rest of the home is just as unique.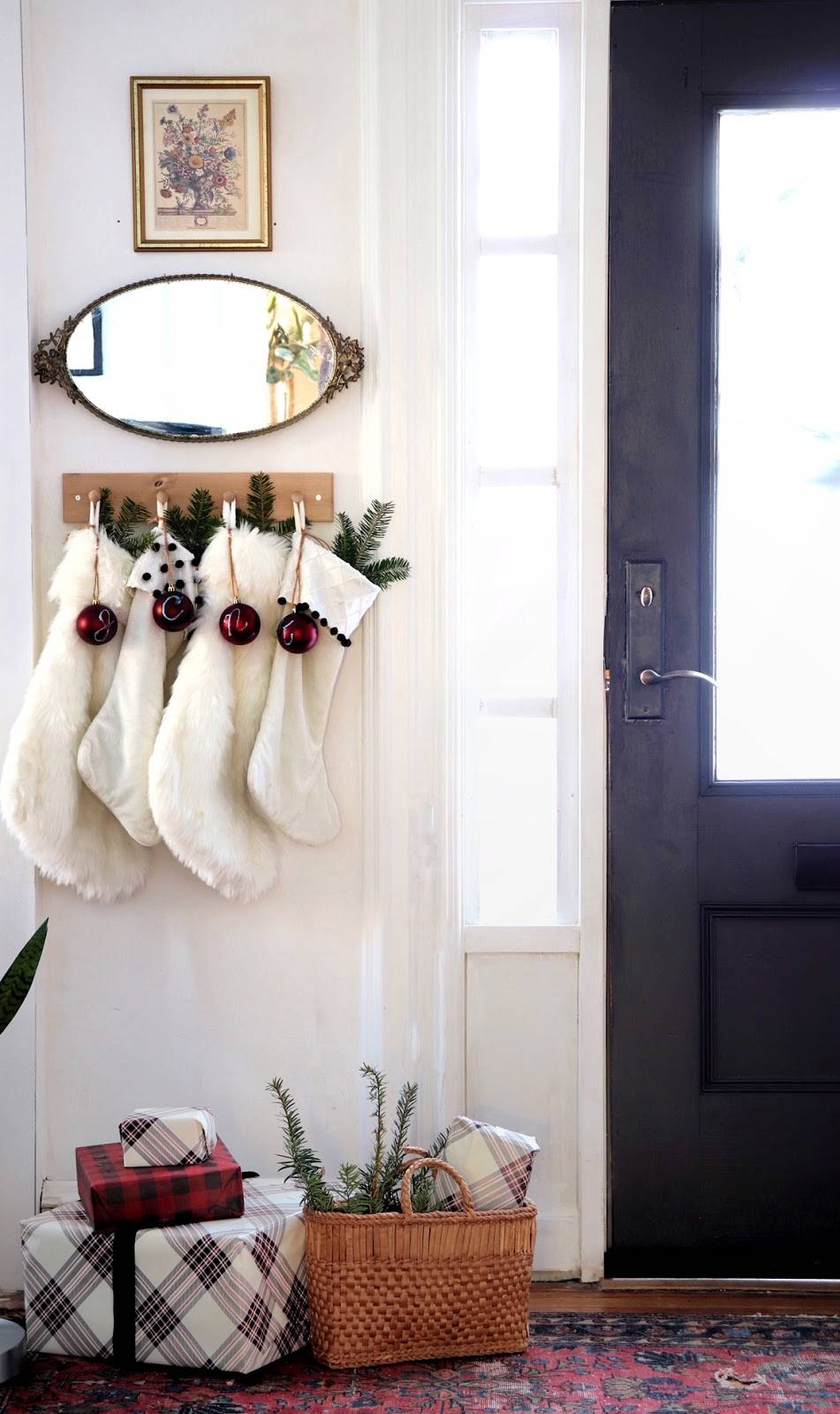 Farmhouse winter wonderland by She Gave It a Go
Brendt from She Gave It a Go showed us how to dress up a modern farmhouse home for winter. We adore her stylish kitchen countertops and how she made them both functional and cozy. The dish soap is nicely displayed on a wooden board, and the tray vignette gives off wintery vibes.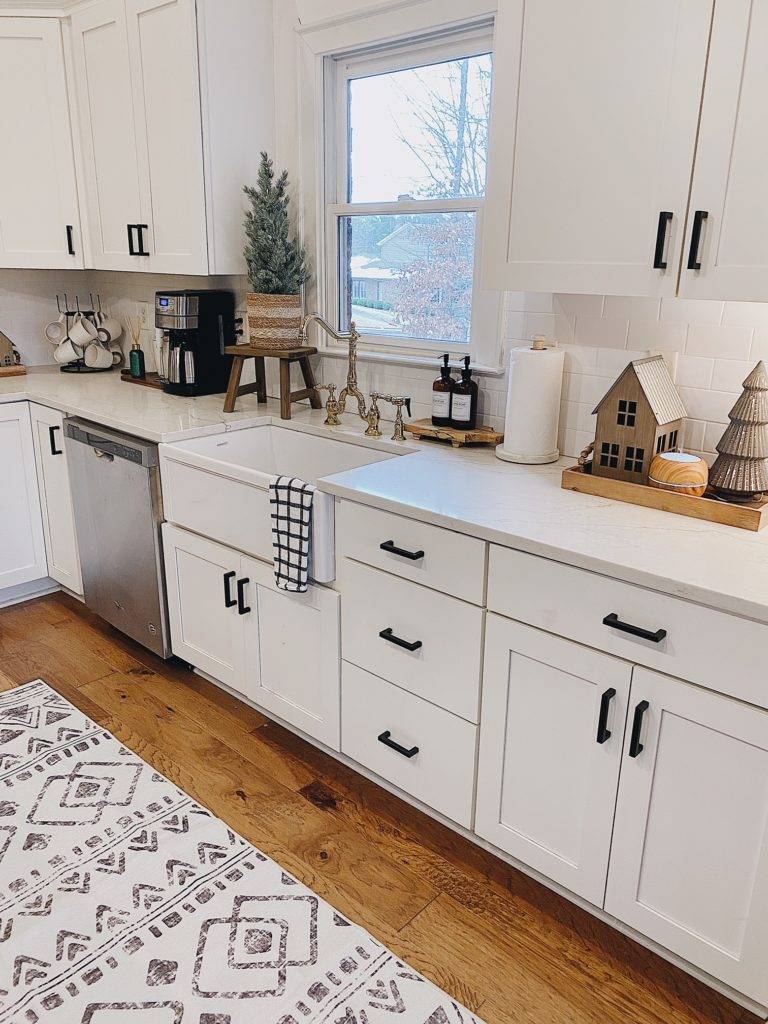 White sophistication by Lauren McBride
Lauren worked with her current farmhouse style to add a seasonal look. With creamy whites and gorgeous details, her home looks like pure bliss. The comfy nook in her living room feels so inviting, while the worn-in table, elegant chairs, and woven rug perfectly enhance the space.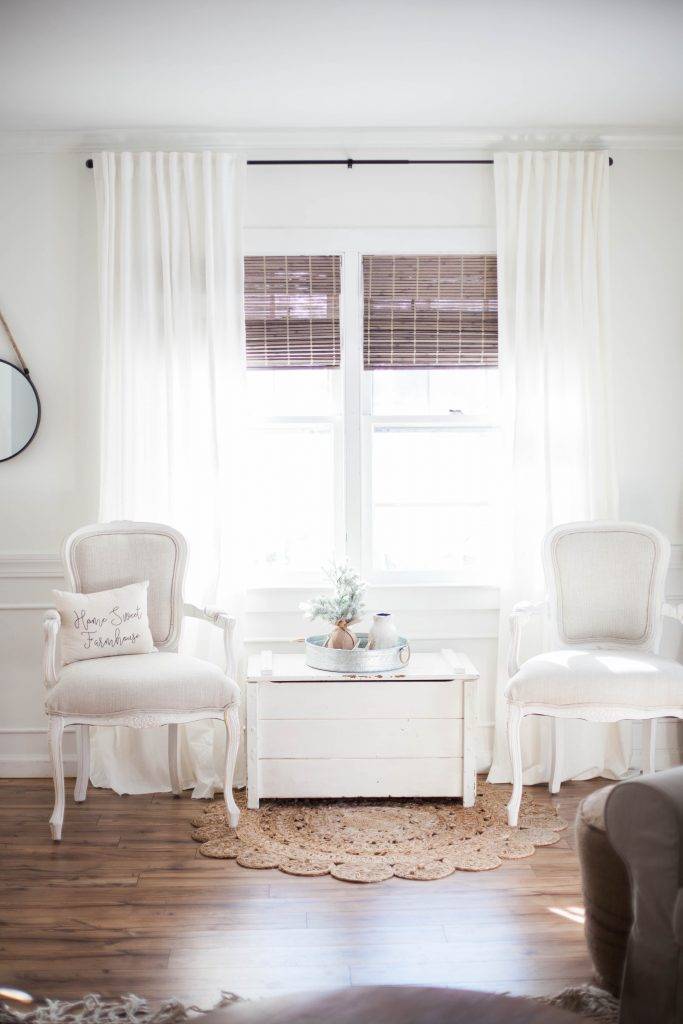 Hygge home by Nina Cecilia
With lots of natural details, Nina's home looks cozy and charming. The gorgeous stone fireplace, complemented with rattan chairs, is a stunning focal point. And we must say that her home is the perfect visual representation of the word "hygge."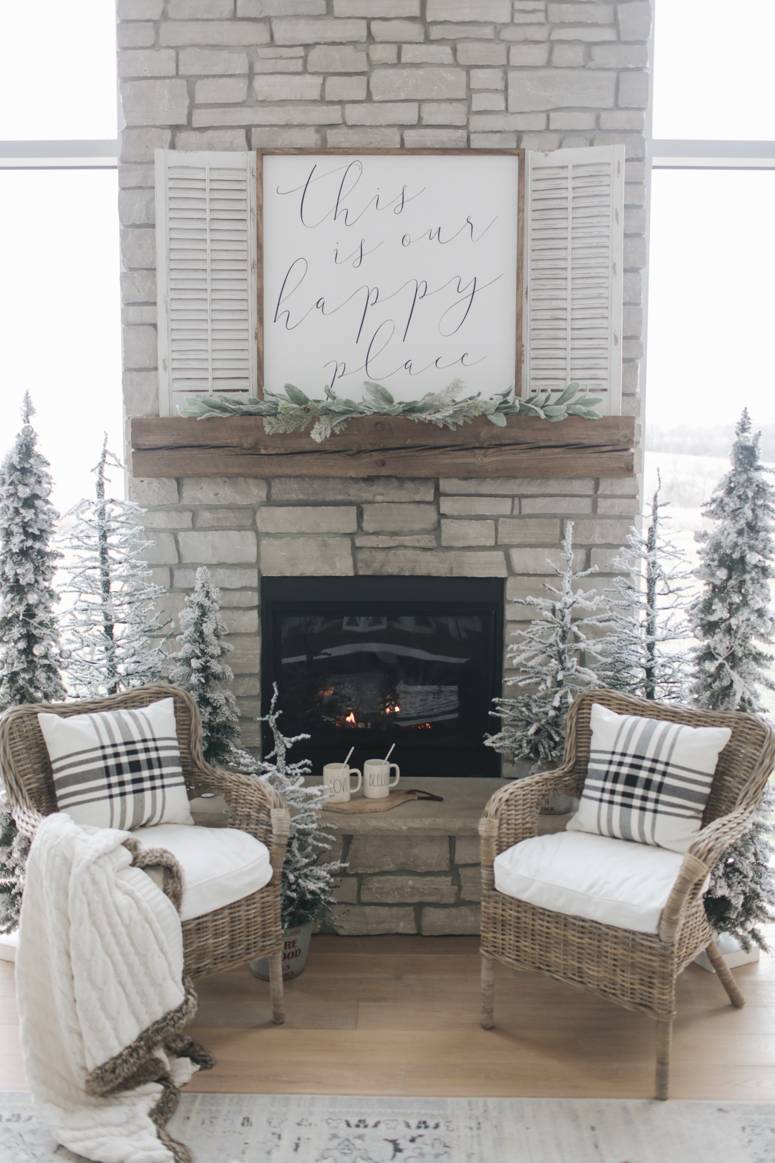 Winter coziness by Rhiannon Lawson
Rhiannon's home features a laidback and casual style, with Boho elements added for a playful look. The warm colors introduce coziness to the space, and all the gorgeous little details perfectly fit in. The stack of firewood wrapped in string lights is a cute detail anyone can recreate in their home.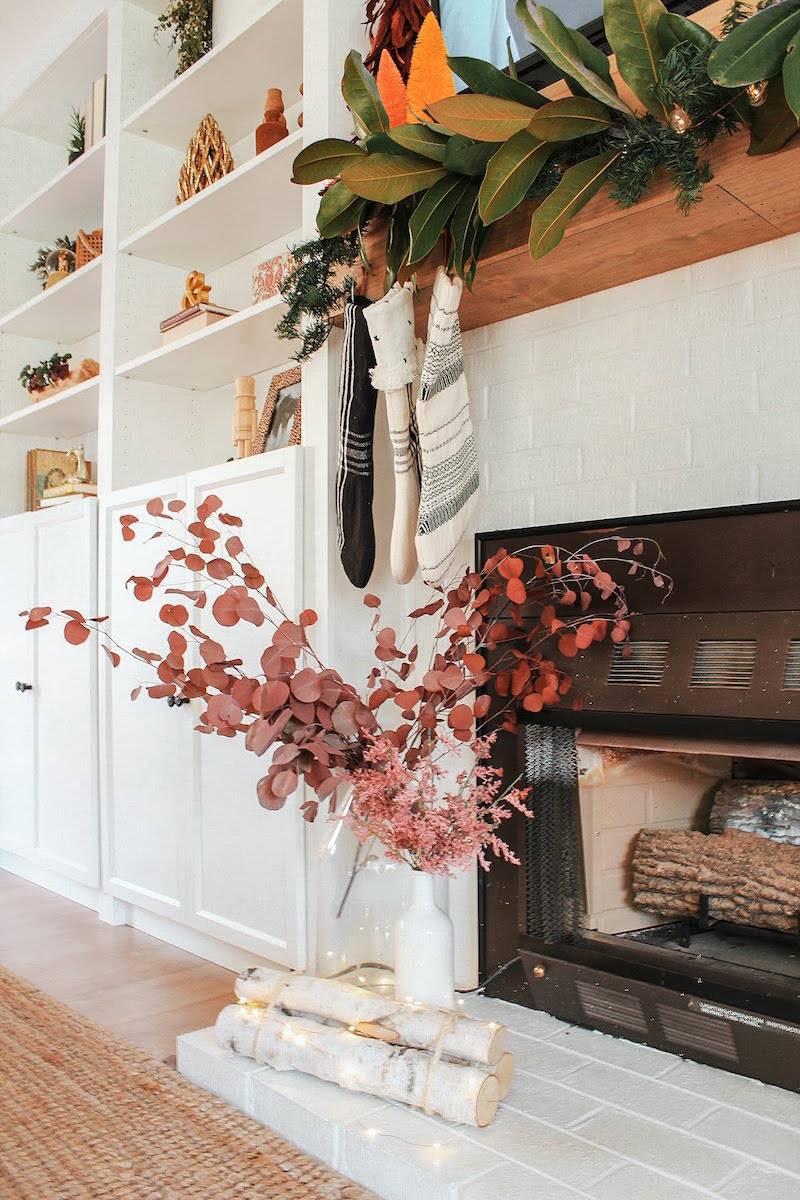 Farmhouse winter home tour by Sara
Sara from Twelve On Main loves to decorate with antique elements, which add a dose of personality to the home. The neutral colors and natural details make this space look so cozy and soothing.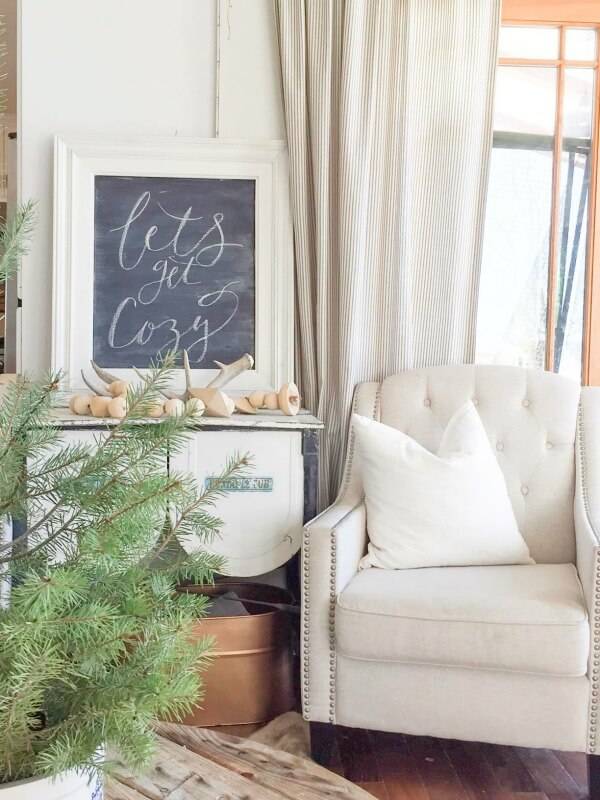 Simplicity by Michela Diane
We instantly fell in love with Michela's stylish ining room. She did her best to strip down the room to the bare essentials, creating a simple yet elegant space for holiday entertainment. The rustic details add charm, and the gorgeous black chandelier anchors the table.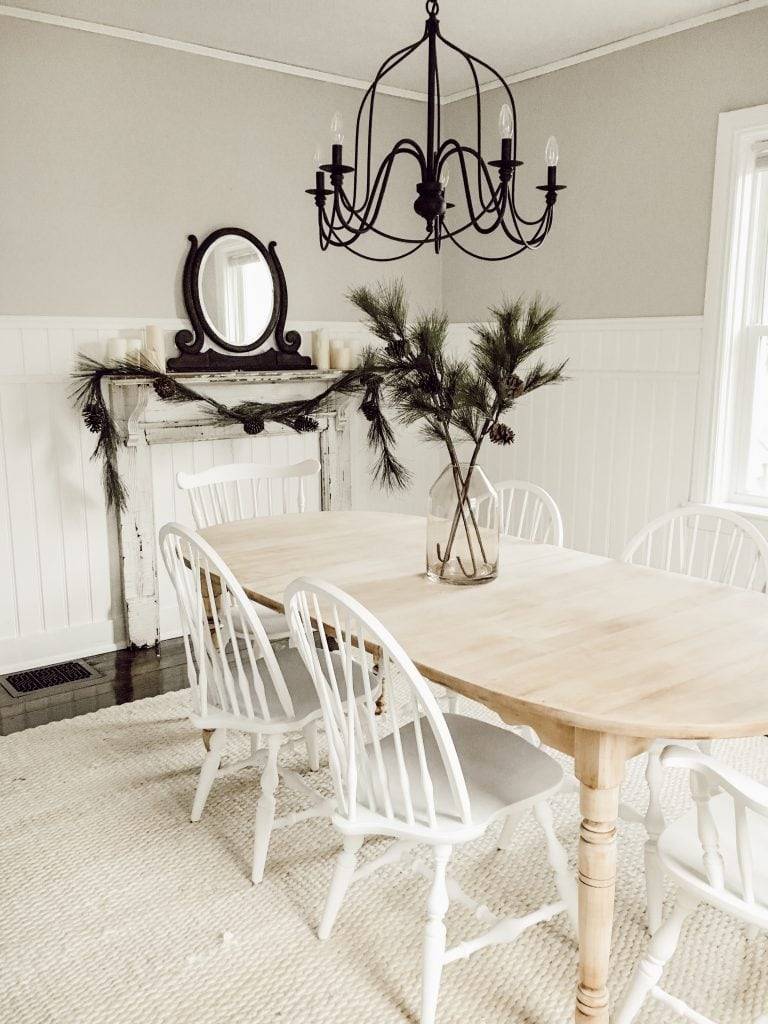 Cozy and warm by Amy Peters
Amy's home features a curated mix of wooden textures to obtain a playful and natural look. And we love how she decorated her bedroom but kept it simple. The layered rugs, woven throw blankets, and wreath are simple decorative touches that work perfectly here.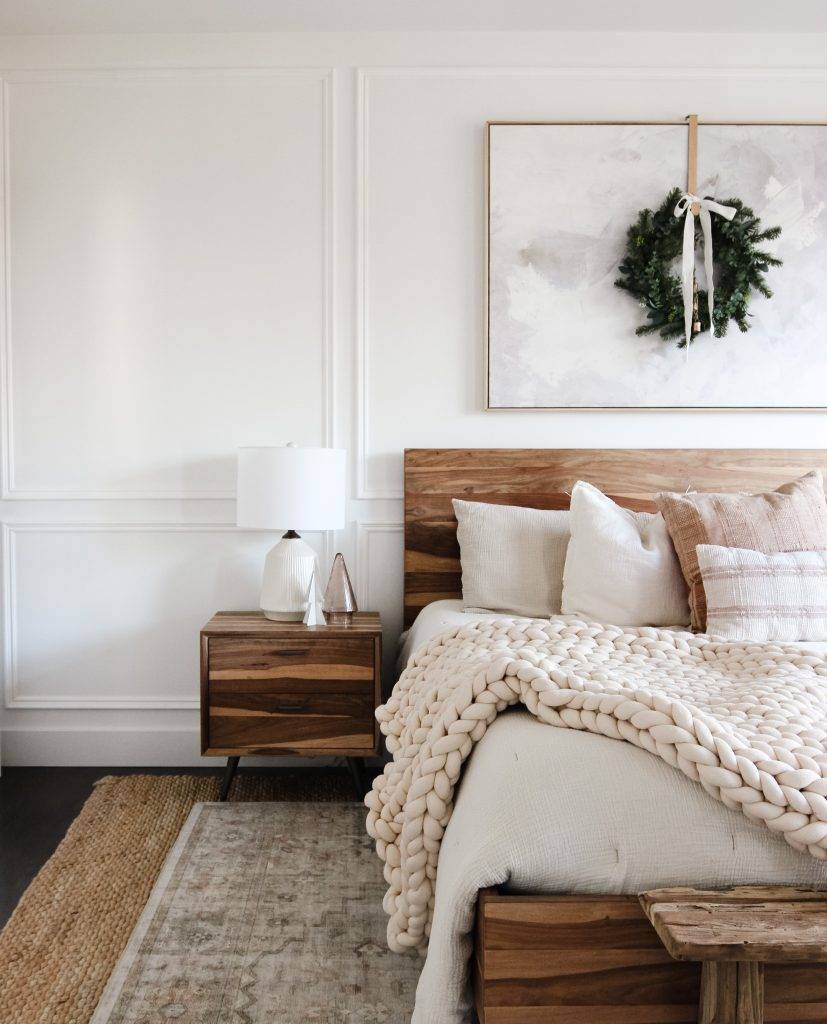 Clean and simple by Z Design
Bree from Z Design kept this winter decor minimal but still managed to bring in some coziness. The light colors and woven textures convey a winter spirit.