We are always on the lookout for ways in which you can add color to your contemporary home, giving it a more vibrant and energetic appeal. It helps immensely if you keep a track of the latest trends, as they narrow down the color choices, make it a lot easier for you while shopping for décor and accessories and also give the interior a more 'hip' look. If there is one color that has stuck to the top of trends chart as a vivacious, fun and striking accent hue that is perfect for neutral interiors, then it is undoubtedly orange. Having fallen in love with pops of orange in their many effervescent shades, the decorating universe seems to be finding new ways to incorporate the hue even in 2017.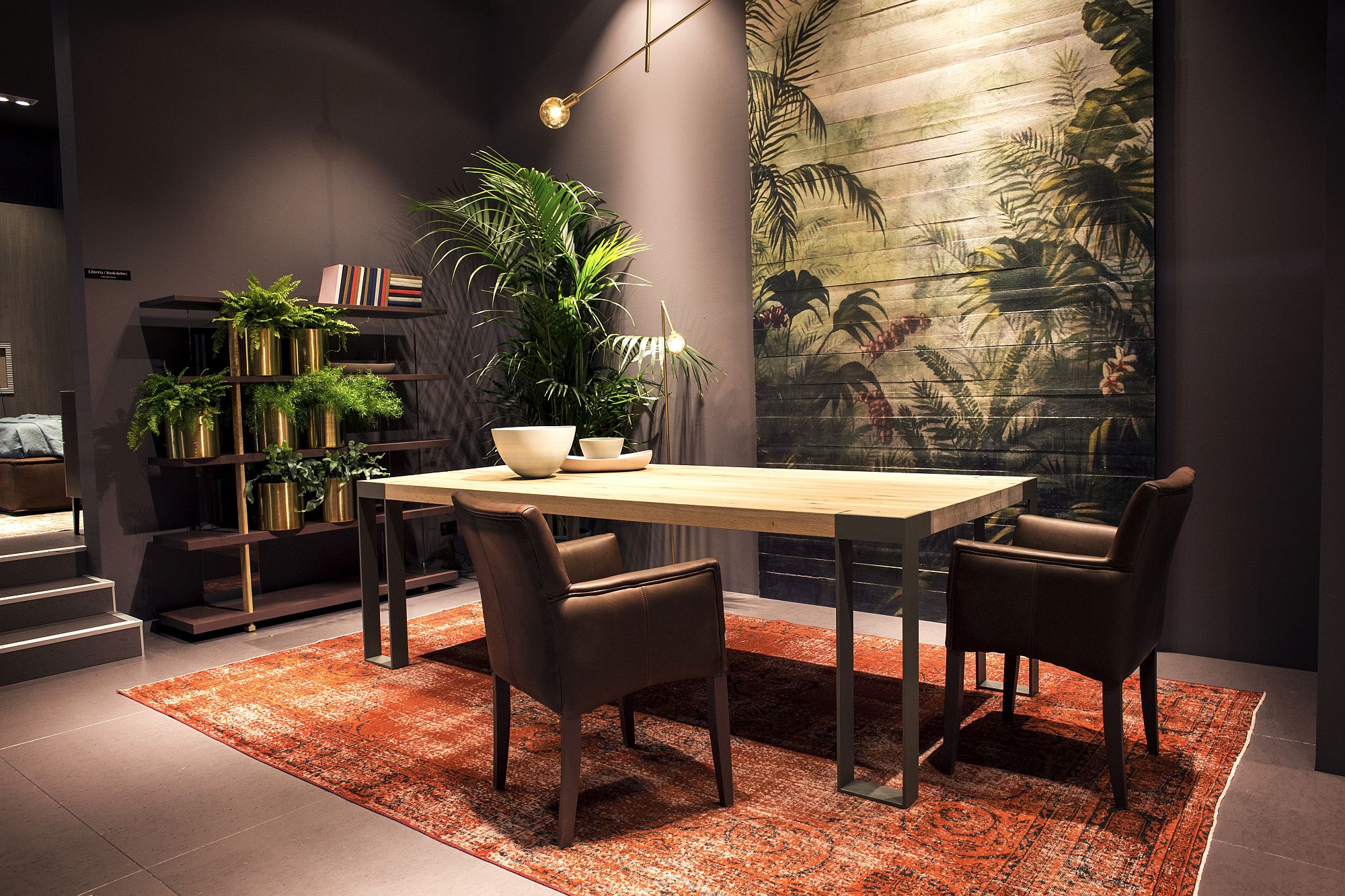 Whether you love gorgeous Tangerine that was once dubbed color of the year, or prefer the more polished appeal of burnt orange, this is a color that stands out visually in any room it adorns. Add to this the way in which orange seamlessly complements the warmth of wood, which is increasingly becoming a major part of interiors globally, and you have an undoubted winner. From the dramatic to the understated, here are a few latest furniture finds and decorating ideas that showcase the spunk of orange!
Orange Accent Chairs and Seating
An orange accent chair might seem like a big plunge to take, but in a modern dining room draped in muted, neutral colors, the lone, bright orange chair instantly becomes a showstopper. Mixing chairs with multiple styles and in diverse hues is popular choice in contemporary dining rooms and it definitely drives away any sense of boredom. Since repeating a bright accent hue like orange gives the room a more curated look, we suggest turning to fabulous orange vases, wall art or even a second accent chair in orange on the opposite side to lend more balance and symmetry.
RELATED: Hot Trend: 25 Vibrant Home Offices with Bold Orange Brilliance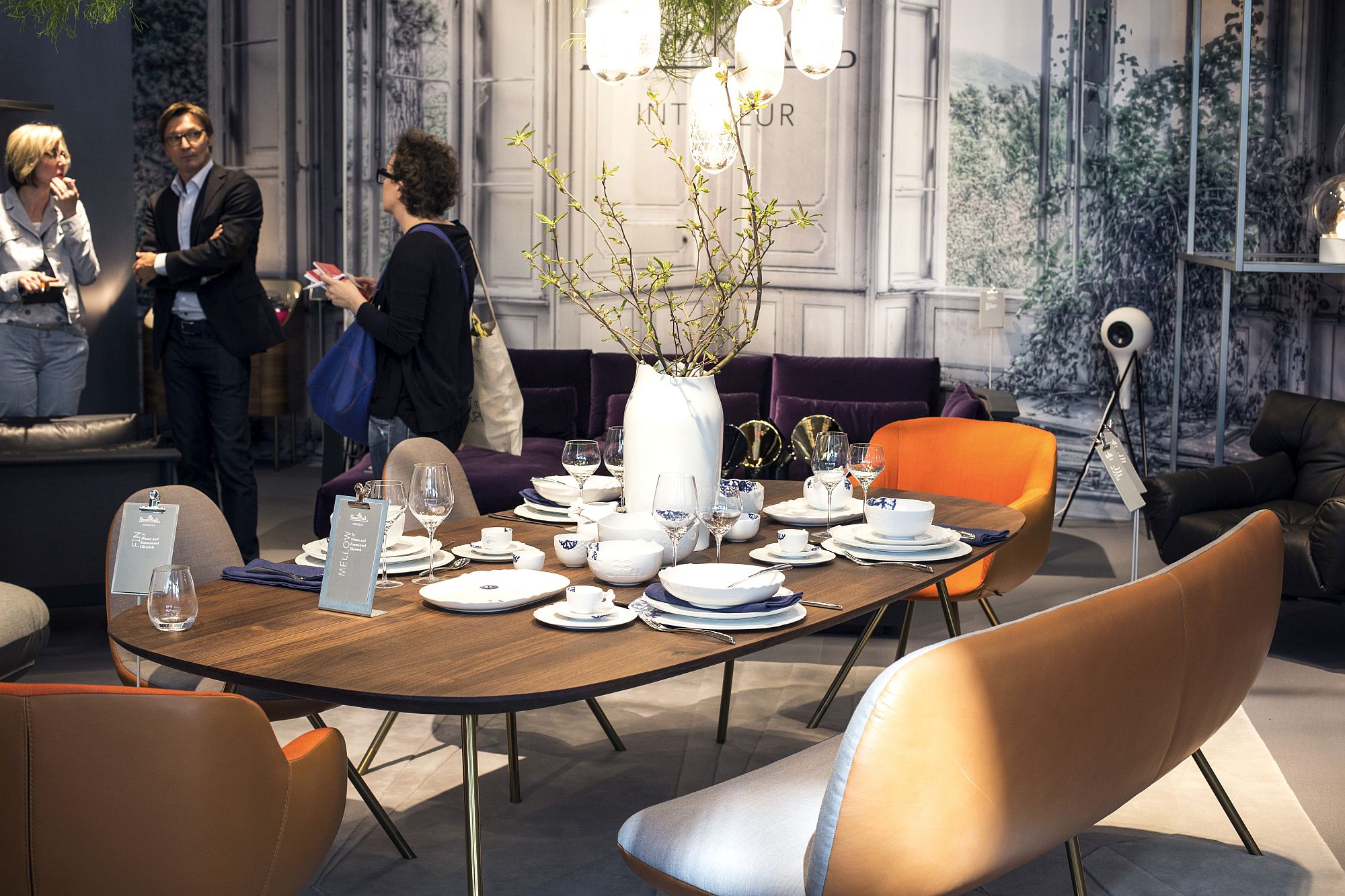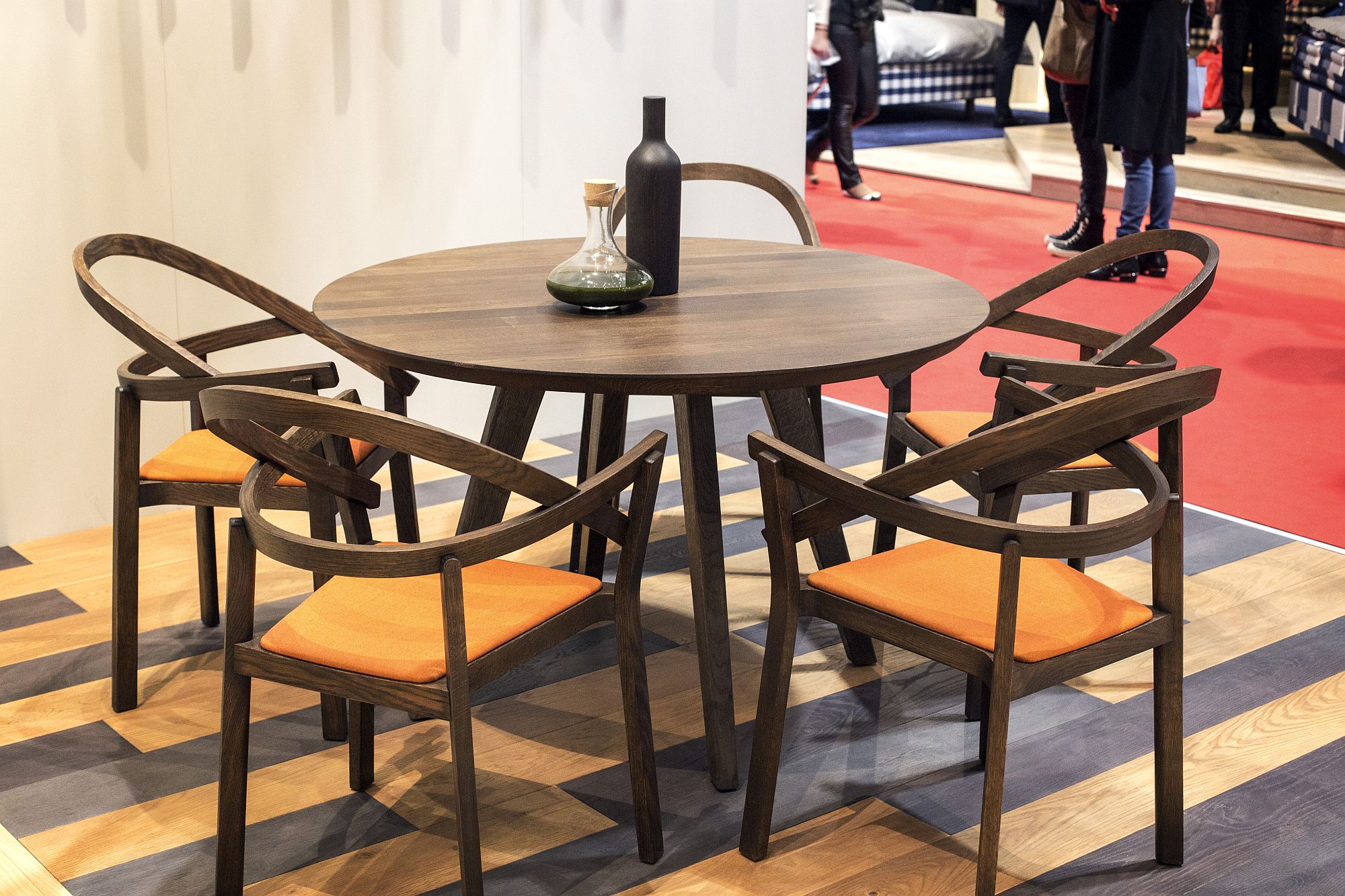 It is definitely not the first time that we talked about a large couch in orange becoming the focal point of the living space. All those who fell in love with the iconic orange sofa in Central Perk from the days of Friends dominating airwaves might already have one at home! If you absolutely love orange, then a large and comfy couch in burnt orange or one with matte finish is a smart purchase. Despite the bold appeal of orange, the matte finish allows it to blend in more easily with the rest of the room without seeming garish.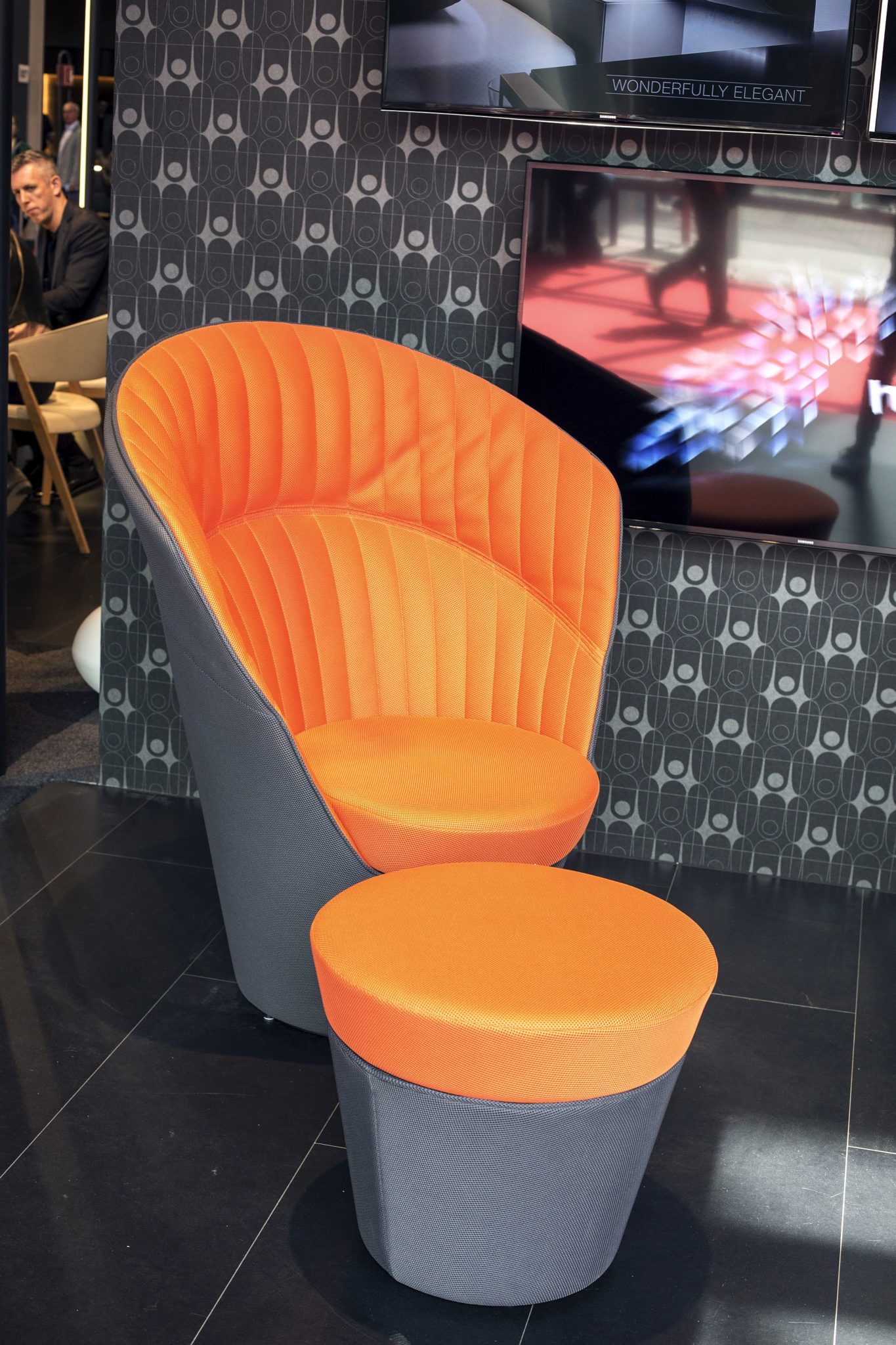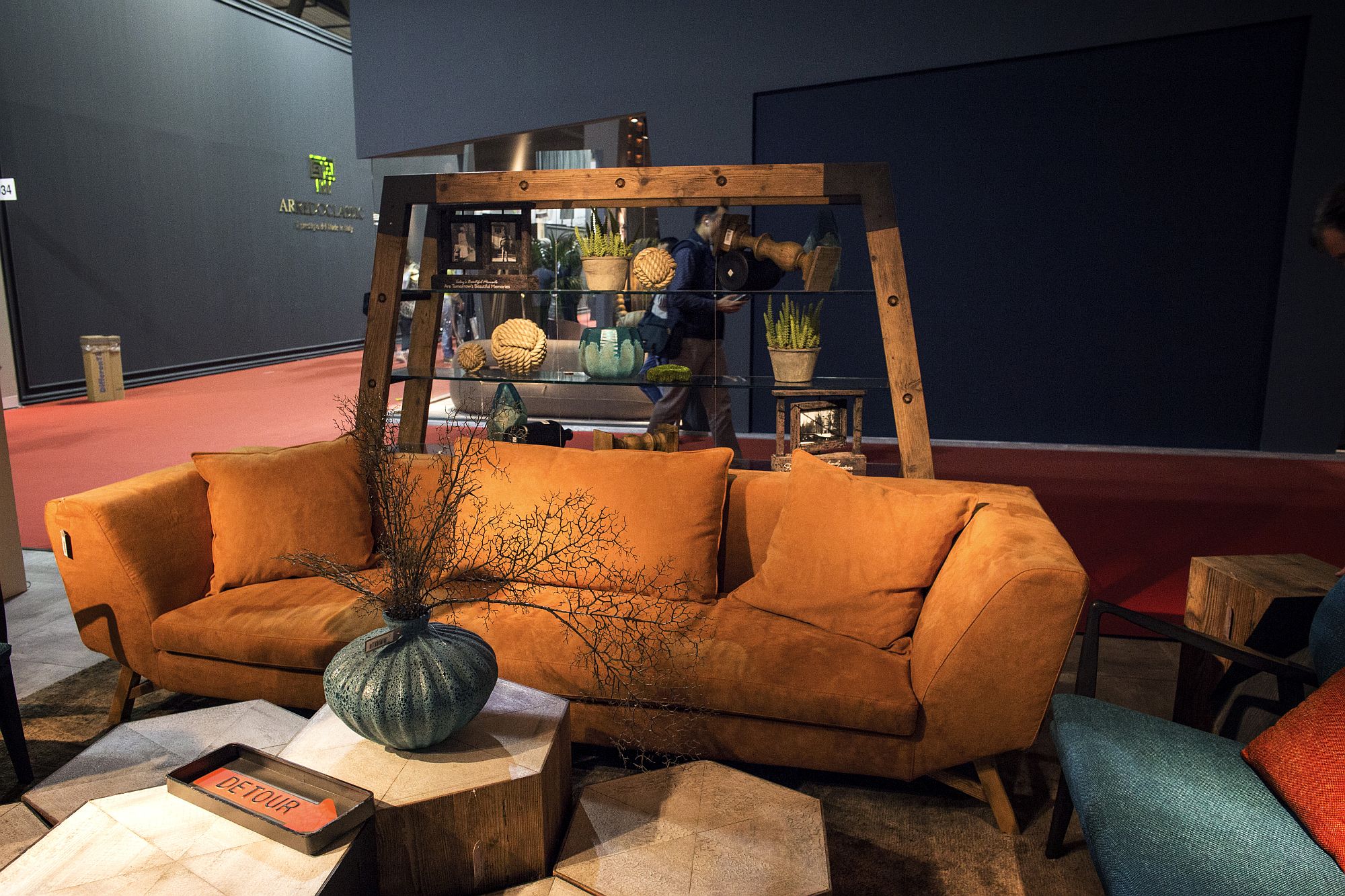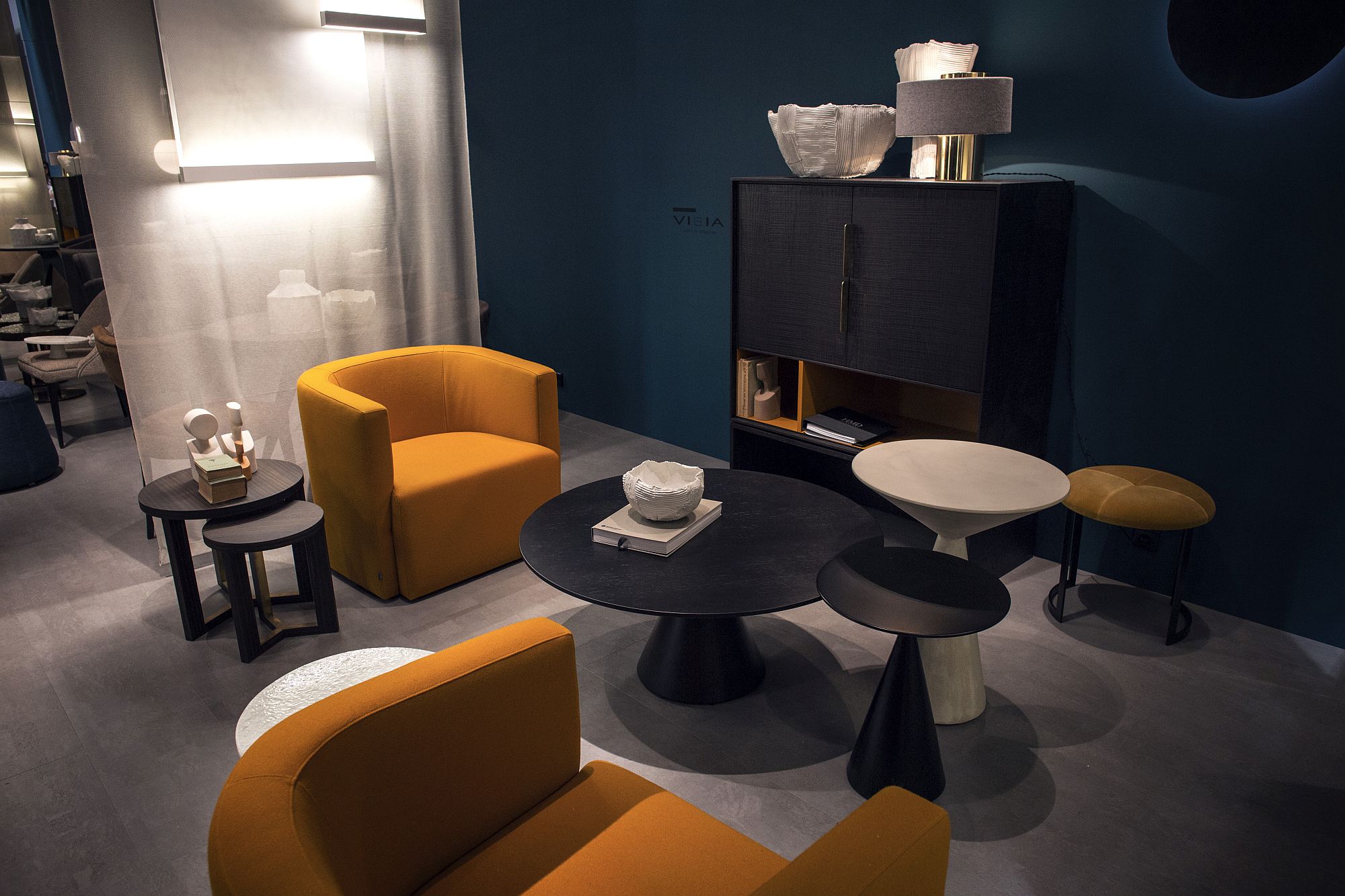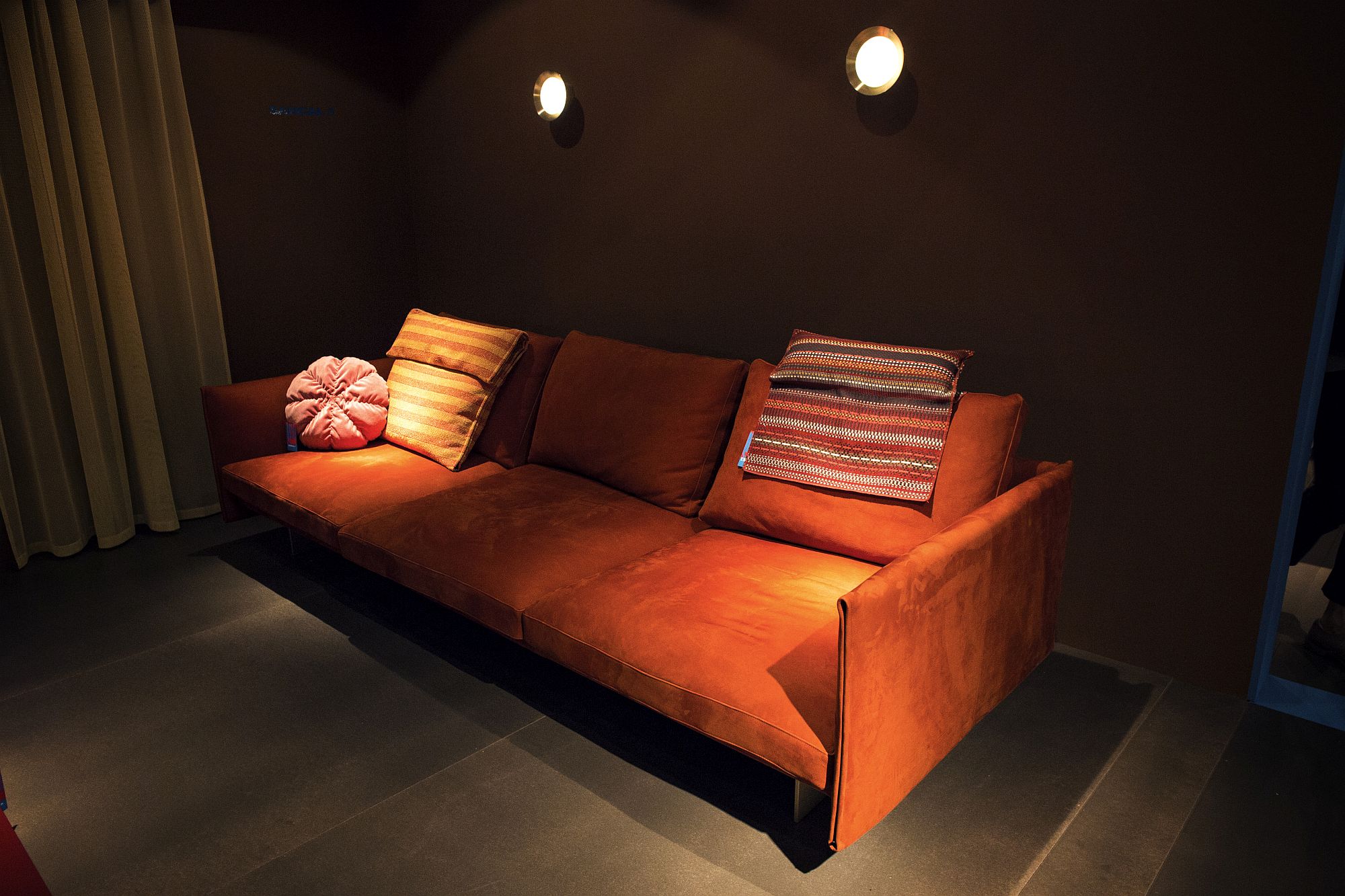 Coffee Tables to Work Desks
The orange coffee table is a much less common choice, but combining it with a touch of white along with décor in gray can give the living space a sophisticated and cheerful modern appeal. The same approach works with trendy orange work desks in modern home offices draped in white. Be it a small side table, an elliptical coffee table or even a cool dining table with innovative tabletop in orange, a small hint of the color makes a big difference indeed!
RELATED: Cheerful Spunk: Enliven Your Powder Room with a Splash of Orange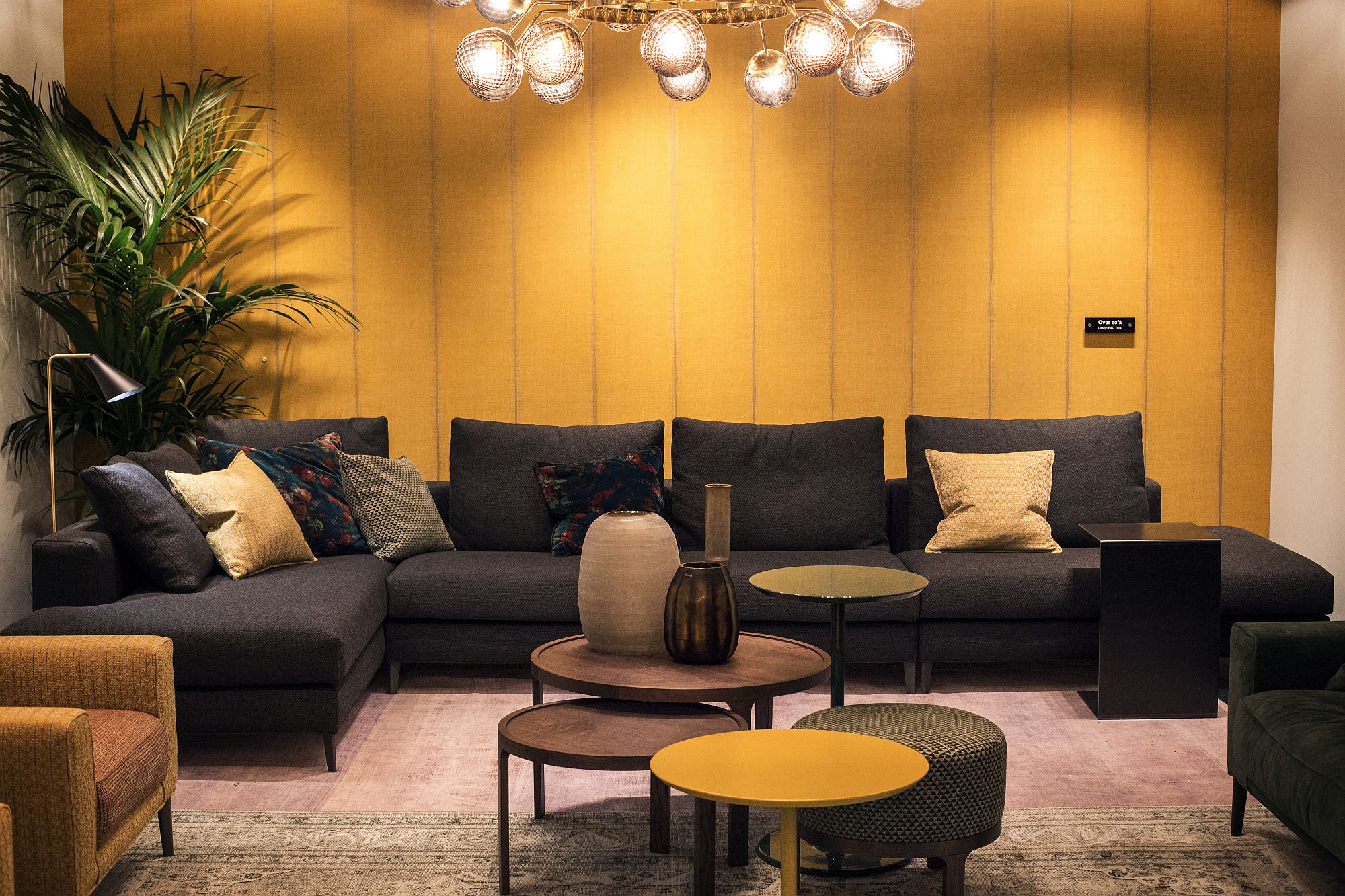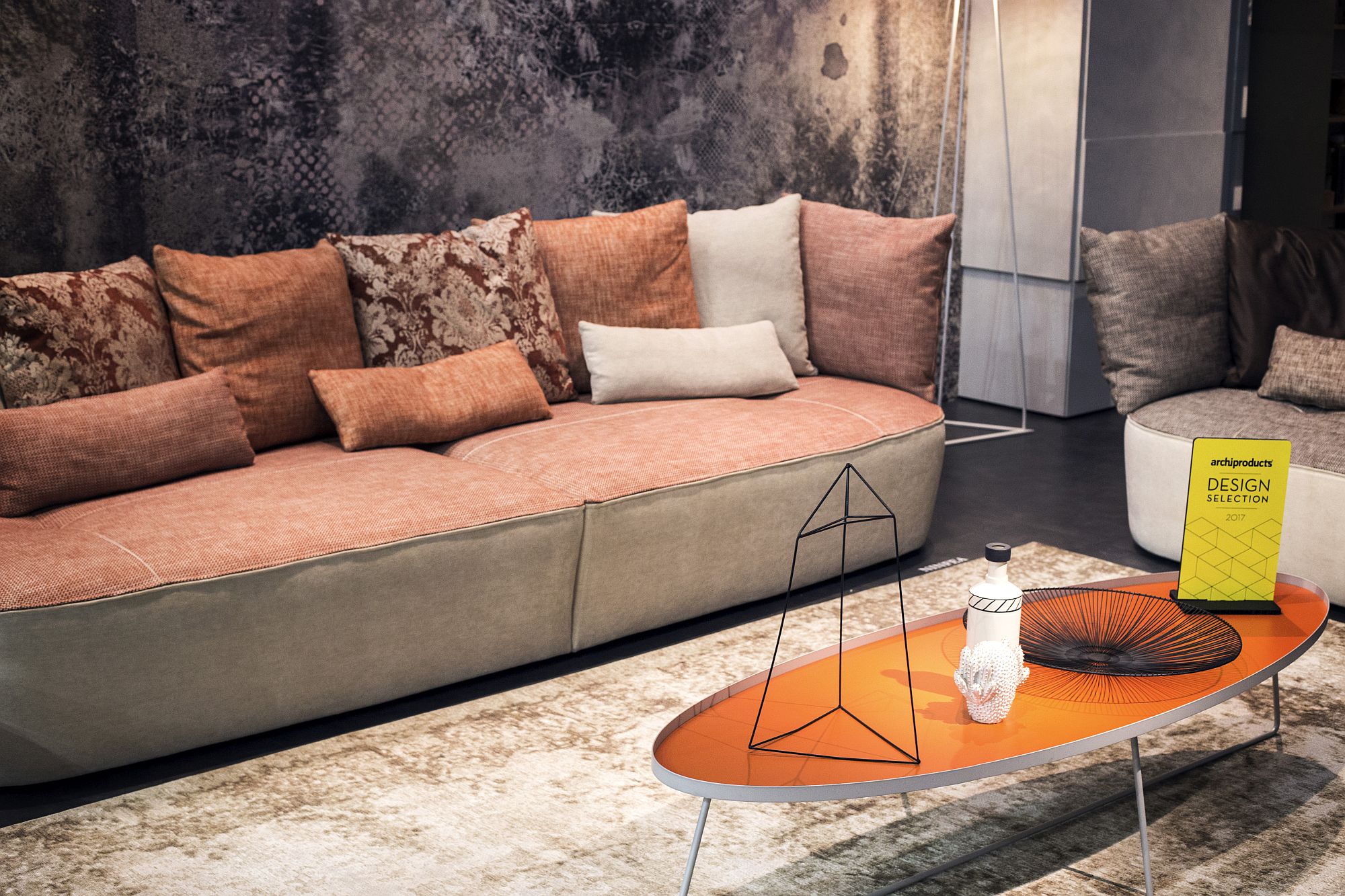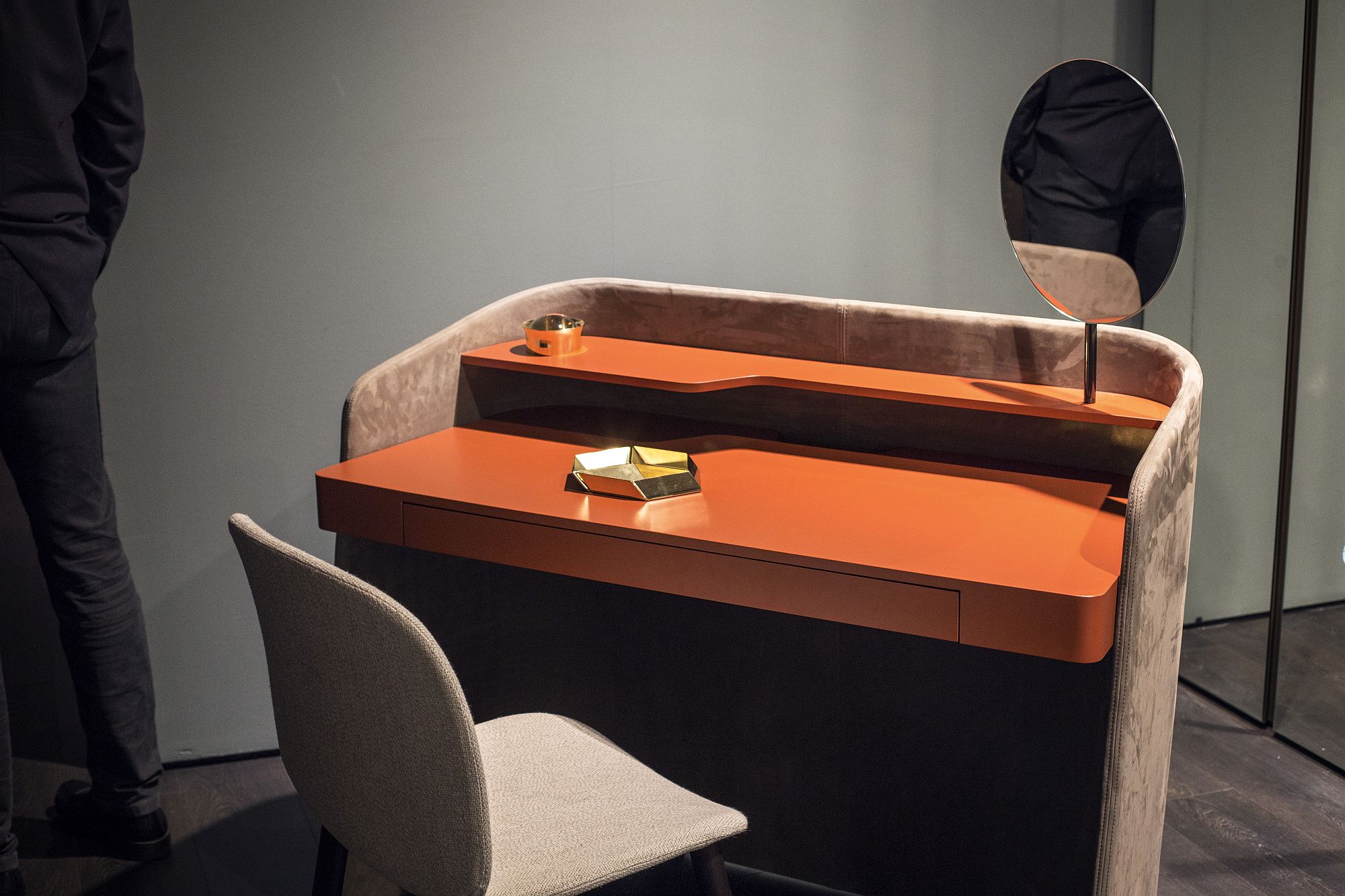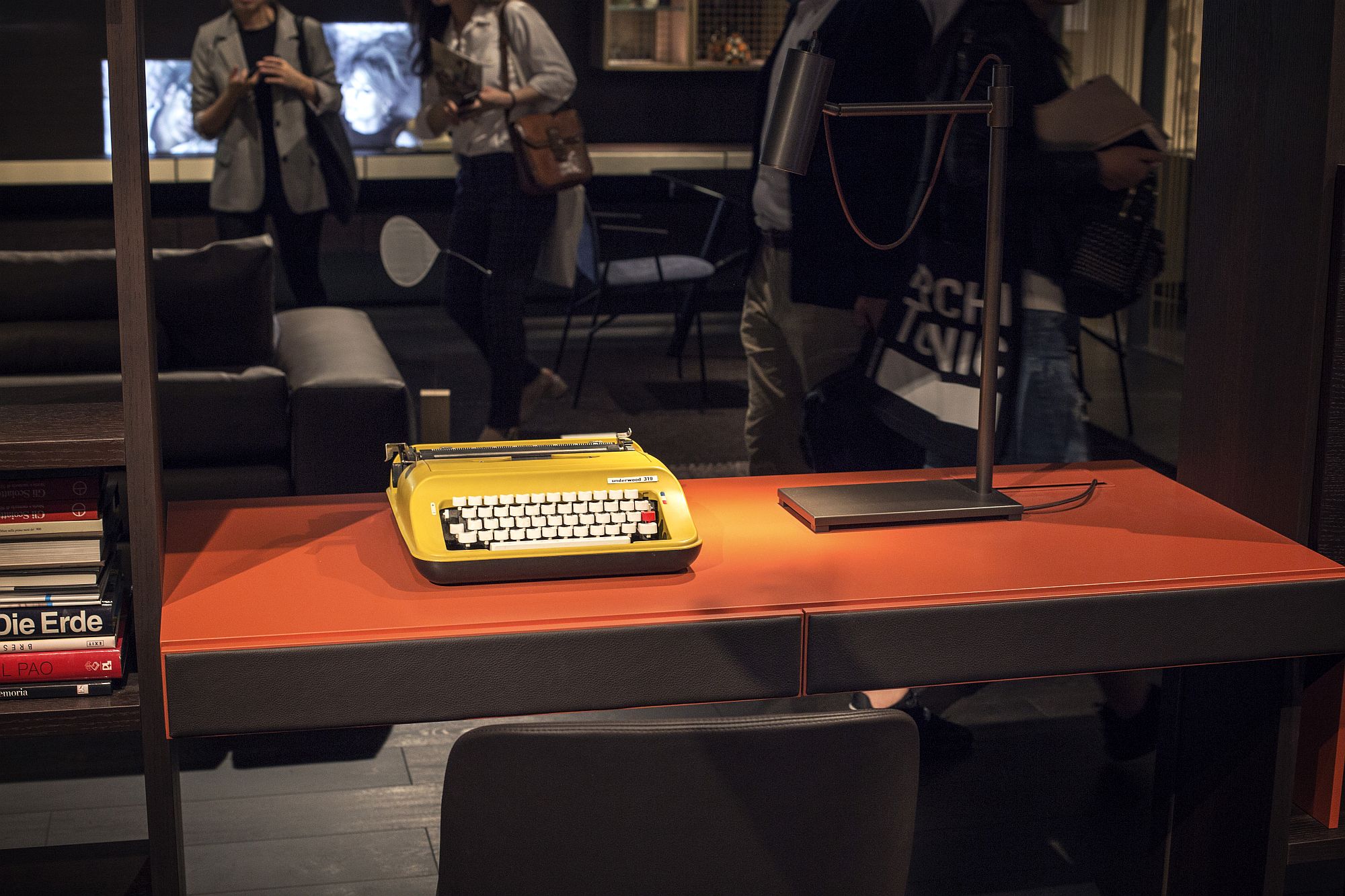 Orange Decorative Accents
Maybe a dashing orange coffee table also seems like a decorating commitment that is far too permanent for some. Start off much smaller with orange accent pillows, throws, bedding, vases or even accessories that usher in different shades of the color. Orange accents coupled with black exude a sense of class and masculinity while orange paired with the many shades of gray and white has a more sparkling aura. Be it the minimalist touch or the eclectic overdrive; orange can do it all!
RELATED: 9 Techniques for Invigorating Your Home with a Pop of Orange