Next year it's all going to be about Tangerine Tango!
According to the Pantone Color Institute, Tangerine Tango is a combination of "drama" red and orange. Although many see it as a very bold color, you should know that Tangerine can be "matched" easily with lots of other colors. Think of introducing it into your background — it's not going to cause the striking you were thinking about. In addition, I could say that it's a very optimistic color, welcoming and, not lastly, full of energy. And those who will use it for their decoration projects will definitely show more courage and personality.
"Sophisticated but at the same time dramatic and seductive, Tangerine Tango is an orange with a lot of depth to it," said Leatrice Eiseman, executive director of the Pantone Color Institute.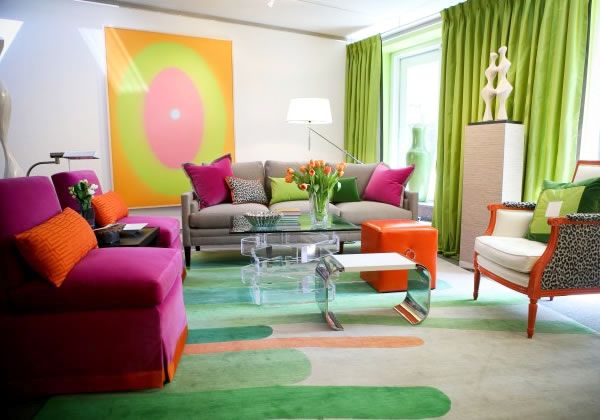 Depending on your preferences, there are plenty of shades to play with — from the less intense to nuances that will make a very strong presence. So what can Tangerine Tango do for your home interiors? Here are a few ideas that will make your project, delicious.
Are you planning a Tangerine decor, then you're showing a strong personality. If you choose to decorate the entire room in Tangerine Tango, you can soften its intensity with accents of khaki, brown or black.
You can get an exciting look for your vibrant space using several shades of Tangerine — that includes your ceiling, or the margins of your windows to name a few.
Tangerine is the perfect choice for a bedroom that follows the modern trend. Combine it with neutral colors, such as white-for a fresh look.
Or you can always just paint one wall of your room – quite a bold statement; you're in trend. But if you want to have the cherry on the cake, how about painting the whole door in Tangerine? Your guests will most like be amazed, and your neighbors will stare and stare at it every day.
How would you Tangerine-Tango your home decor?