We love the simple and uncomplicated layout of the classic ranch-style house. It feels casual and inviting and yet you can easily combine different modern elements into it design. Most often, a single-level structure with a layout that gives ample room for outdoor sitting areas and hangouts, the ranch-style house has a serenity about it that few other home do. It is one such gorgeous ranch house in East Hampton, New York that we visit today as it gets a lovely modern extension that seamlessly blends into the older residence without ever seeming out of place or even far too vernacular.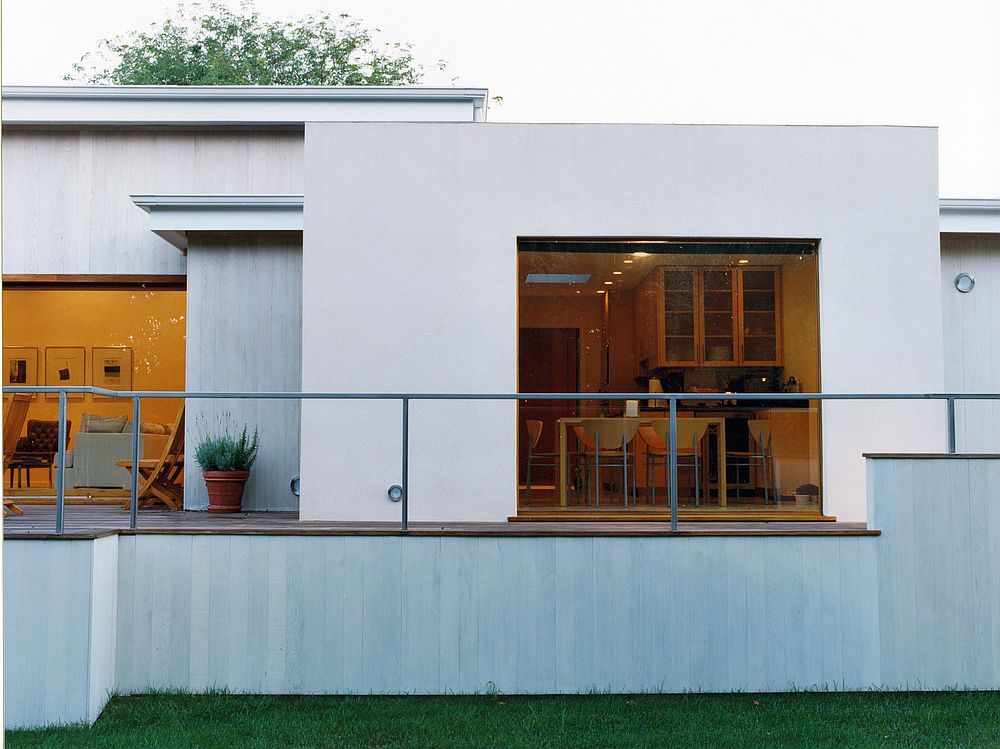 Designed by MB Architecture, House Interrupted perfectly showcases how modern and classic styles can co-exist without one infringing on the other. With lovely white walls, warm lighting and ample wood all around, the new addition imbibes many of the features one comes to expect in classic ranch-style homes. The lighting plays a major role in the overall visual here as it gives the exterior a charming, comfy look and allow hose outside to get a view of what is happening on the inside at all times.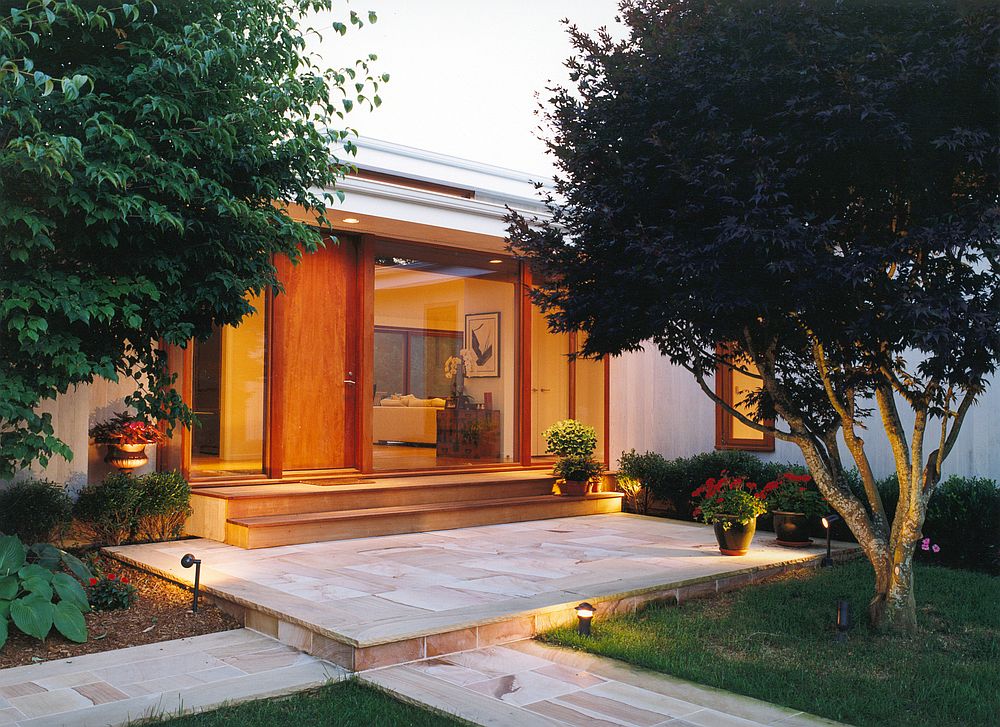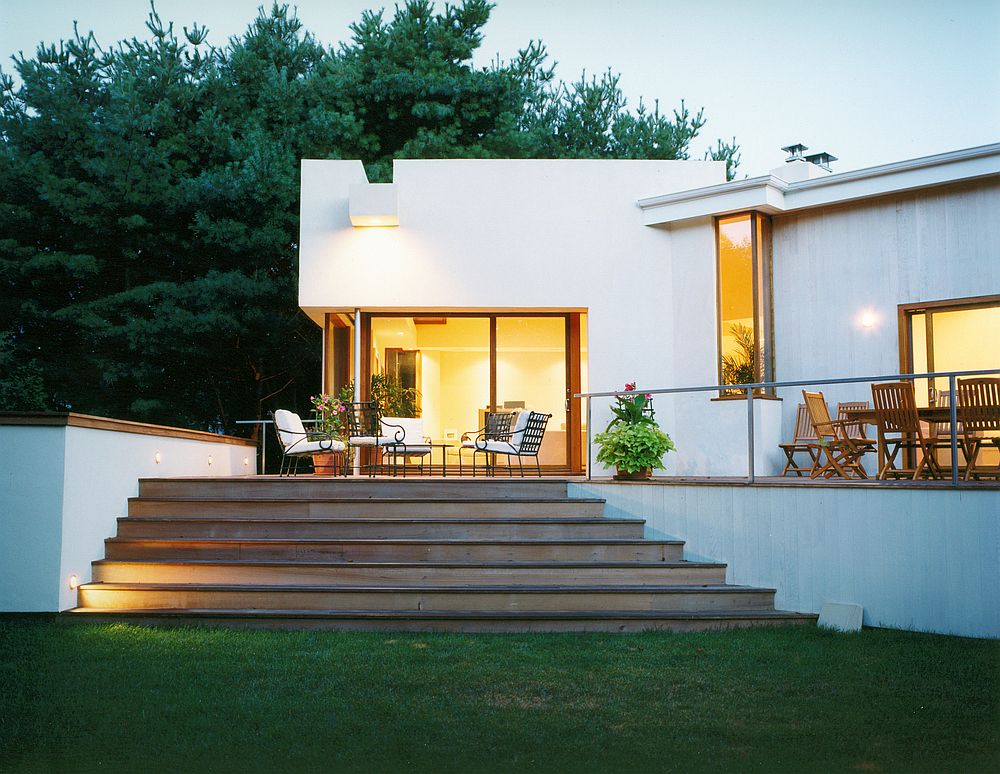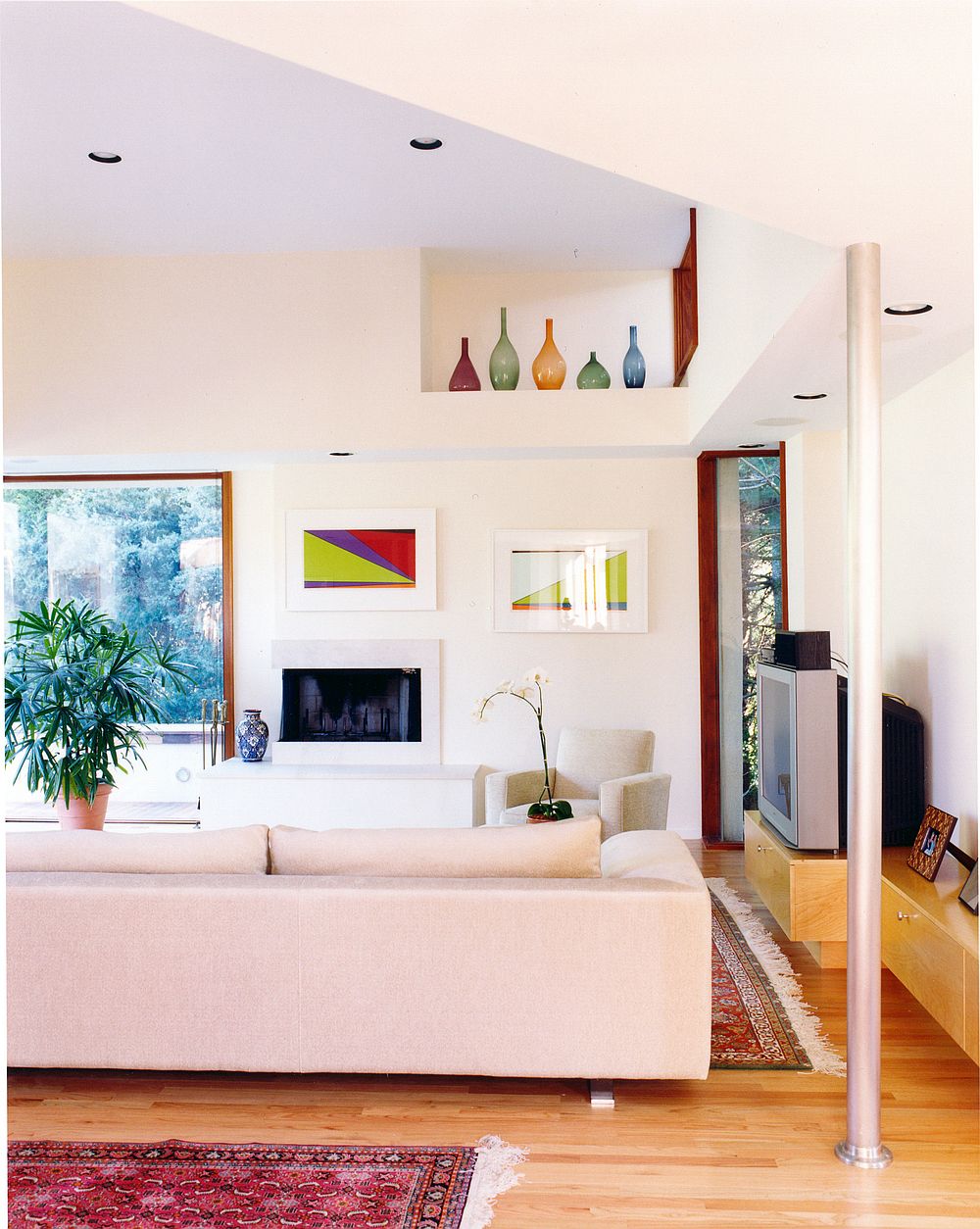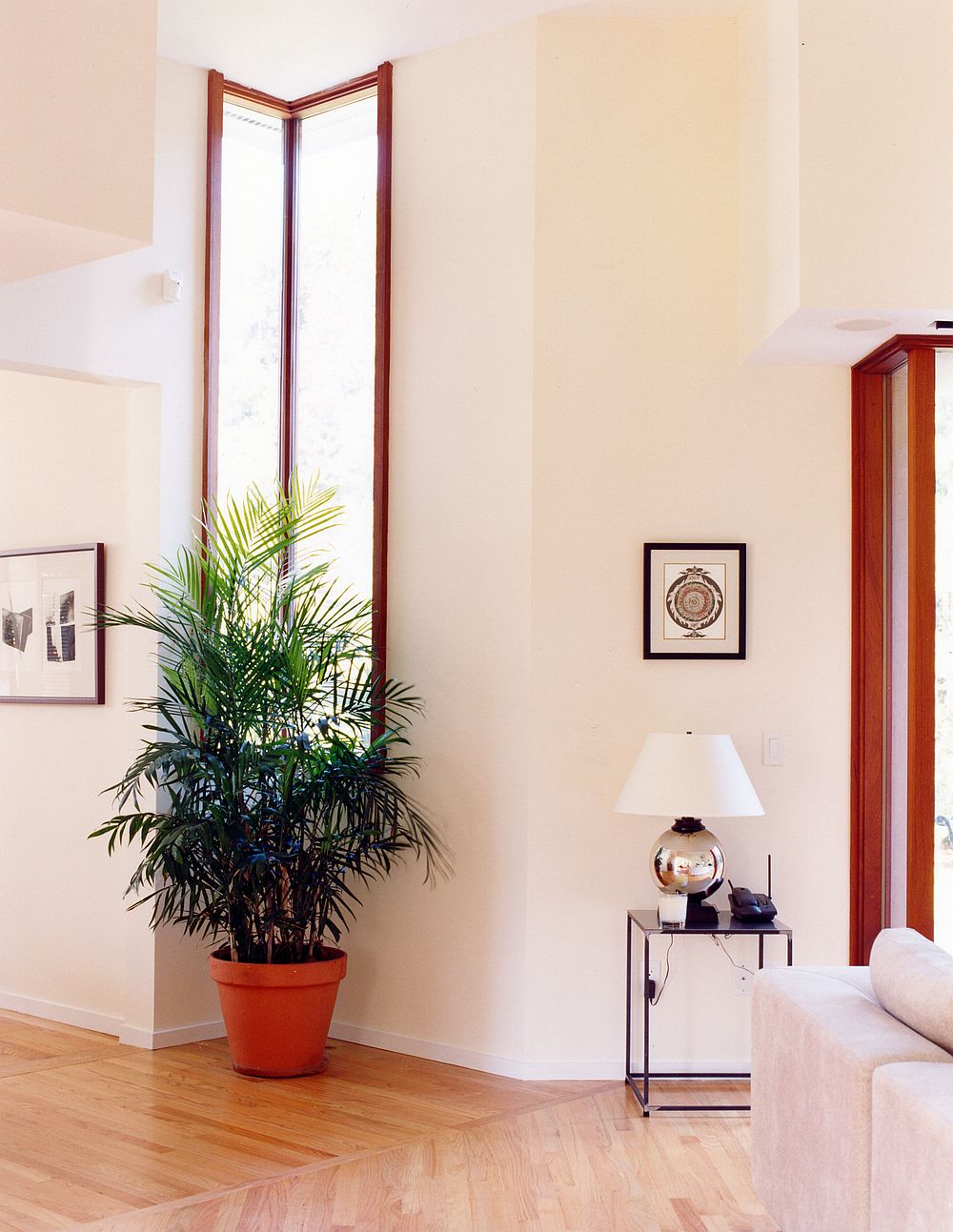 A large wooden deck outside the living area is the perfect social hangout with smart ambient lighting, chairs and tables that have vintage charm and an elevated presence that gives wonderful views of the landscape. Even on the inside, it is white that takes over as curated modern décor sits next to antique pieces and smart accents. Rugs, vases and other smaller items bring pops of bright color to a home where balance of elements is the key!