Giving the old home a new lease of life while preserving its existing, vernacular charm is a task that demands careful balance of elements. Originally built in 1965, this ranch house in Johnson City, Texas was recently given a fresh, modern look by Mark Ashby Design while ensuring that its original 'ranch style' remained largely intact. The interior of this previously dreary home was completely altered as the extensive remodel removed all the unnecessary internal partitions to create a setting that is light-filled, cheerful and yet has 'Texas' written all over it! The Hill Country Retreat now welcomes everyone with a more relaxing ambiance where modernity and old world charm sit next to one another.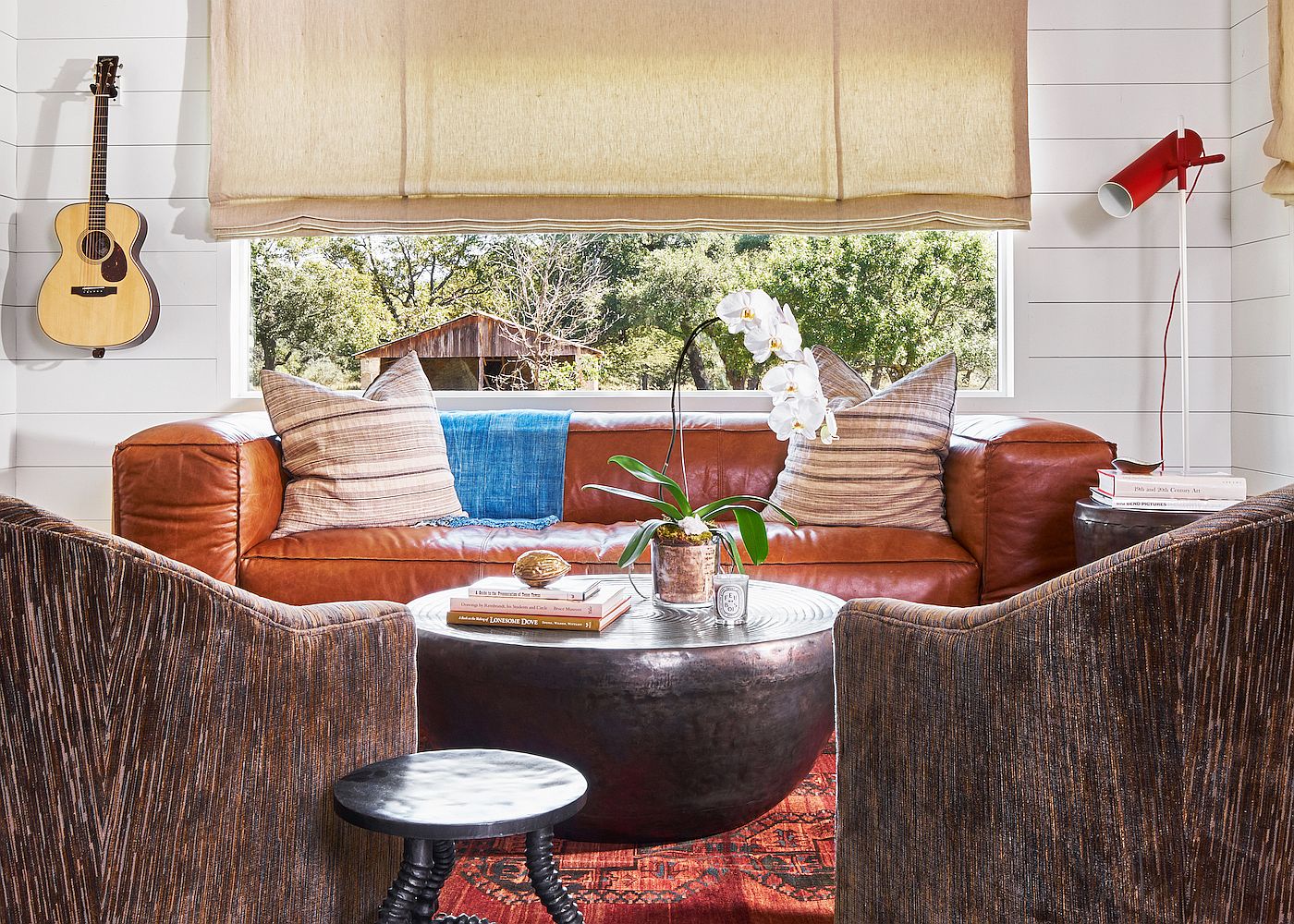 The drastic revamped started with the living area where the backdrop is kept completely white and a plush leather couch dominates the visual. But the real transformation is in the new, more social kitchen where white oak walls, equally clean white tiles wooden countertops and eye-catching teal cabinets combine to create a pleasant environment. The central island with its spacious breakfast zone is bound to be a place for many interesting conversations and lovely family time.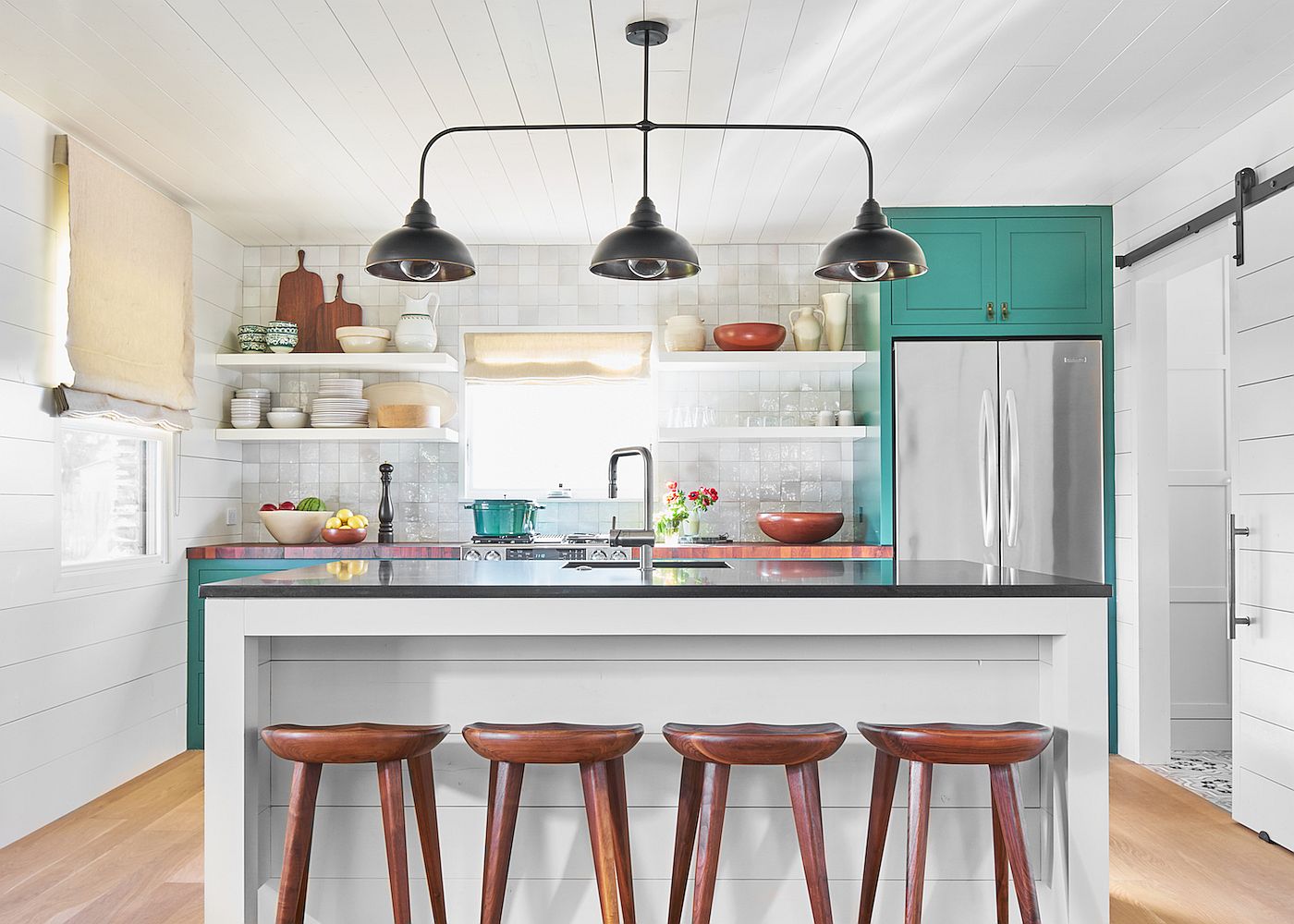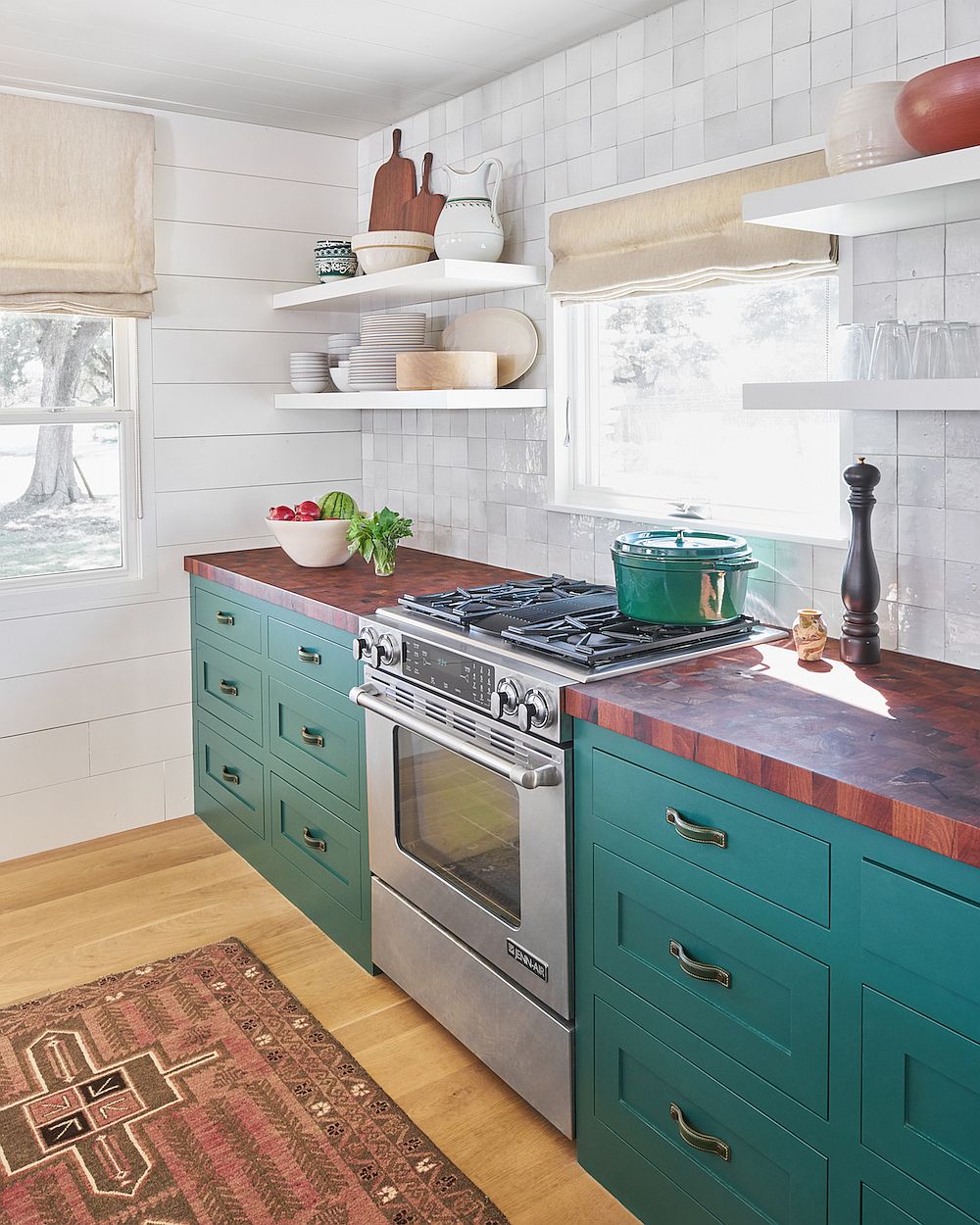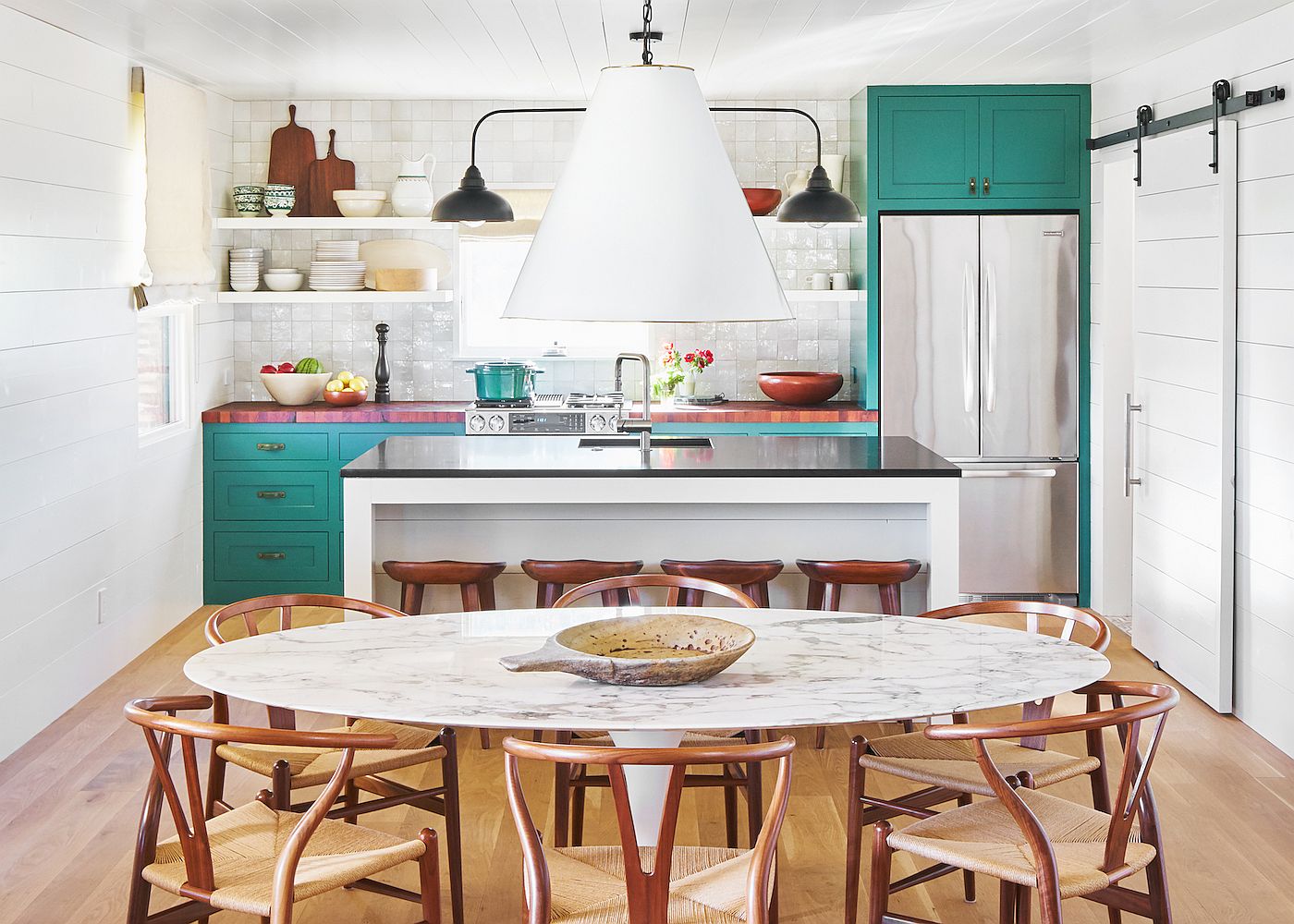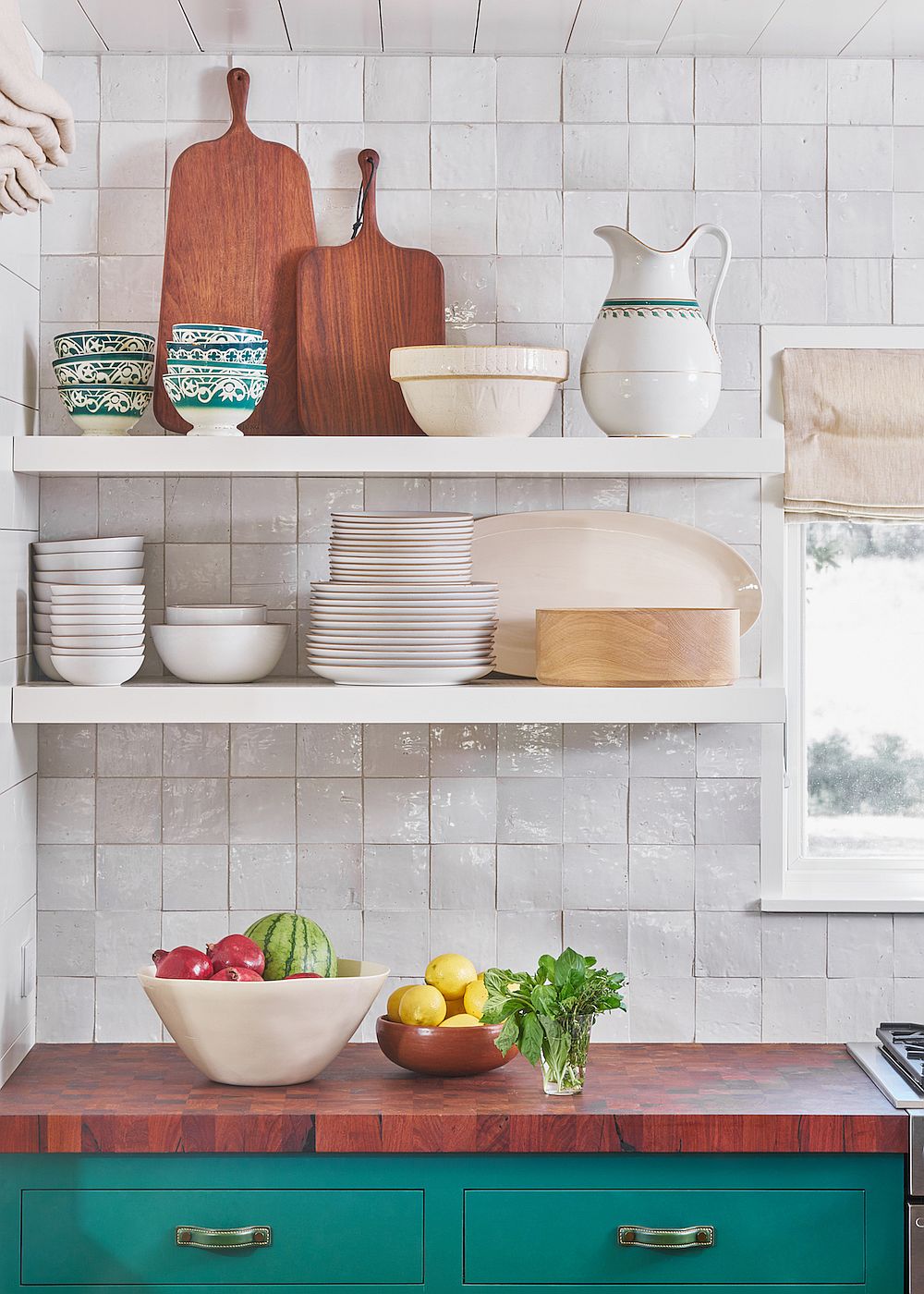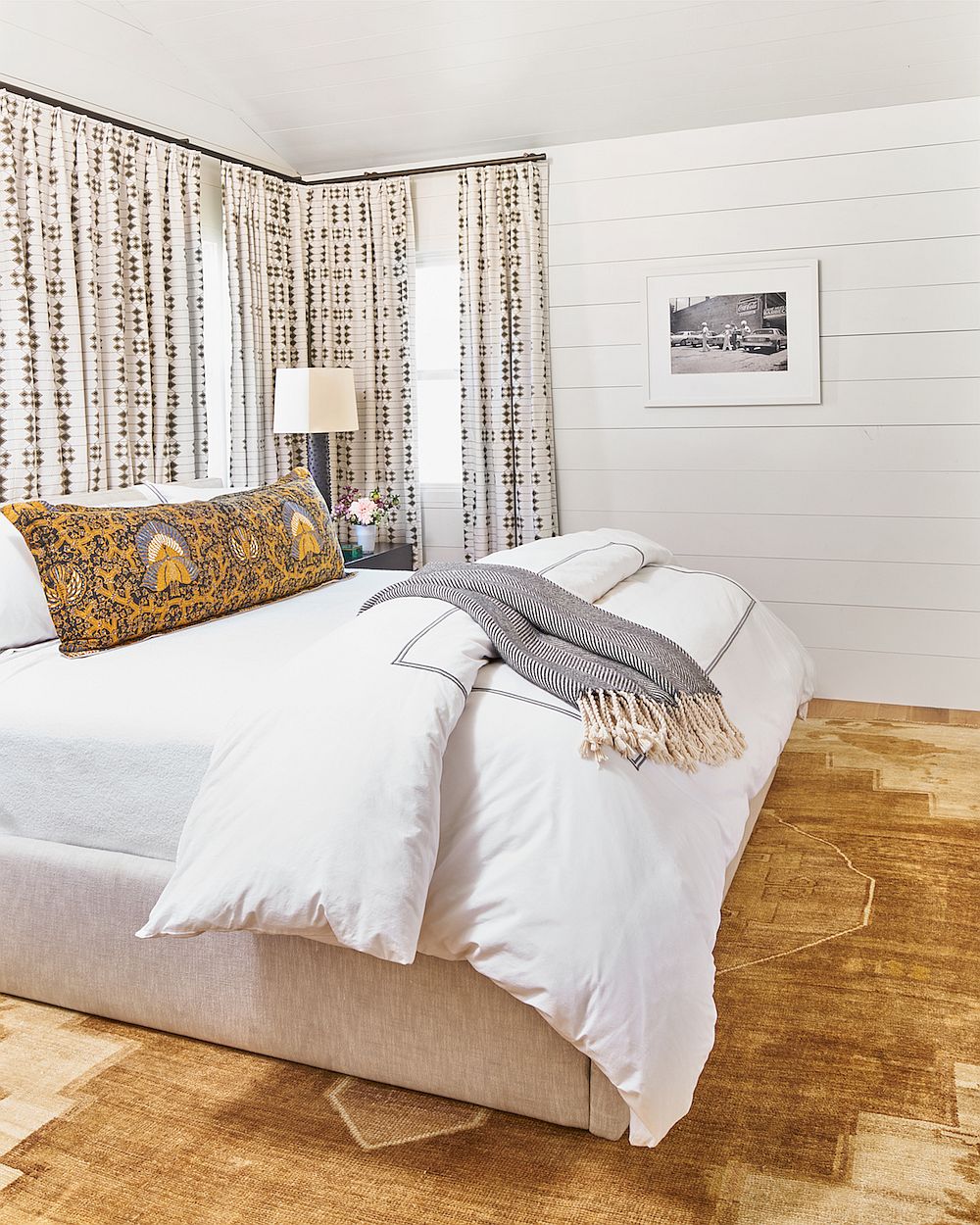 This theme of white and wood interlaced with a splash of color continues in the kitchen and the bathroom as well where gray and blue accents offer change from visual monotony. Space-savvy corner shelves, lovely cabinets all around and vintage lighting fixtures put the final touches on this exquisite ranch retreat.