If you are an ardent fan of Decoist or have been around studying the latest trends of the design and architecture world for a while now, then you will know all about how popular modern home extensions that venture into the rear yard or garden are. There is not a day that goes by when we are not inspired in some way, shape or form by a smart rear extension idea that turns an aging home into a dream house that is perfect for modern living. The reasons behind a spurt in such projects over the last two decades are varied. But many of them stem from the fact that those beautiful Victorian, Californian and heritage bungalows built across the first half of last century are now in need of an urgent overhaul.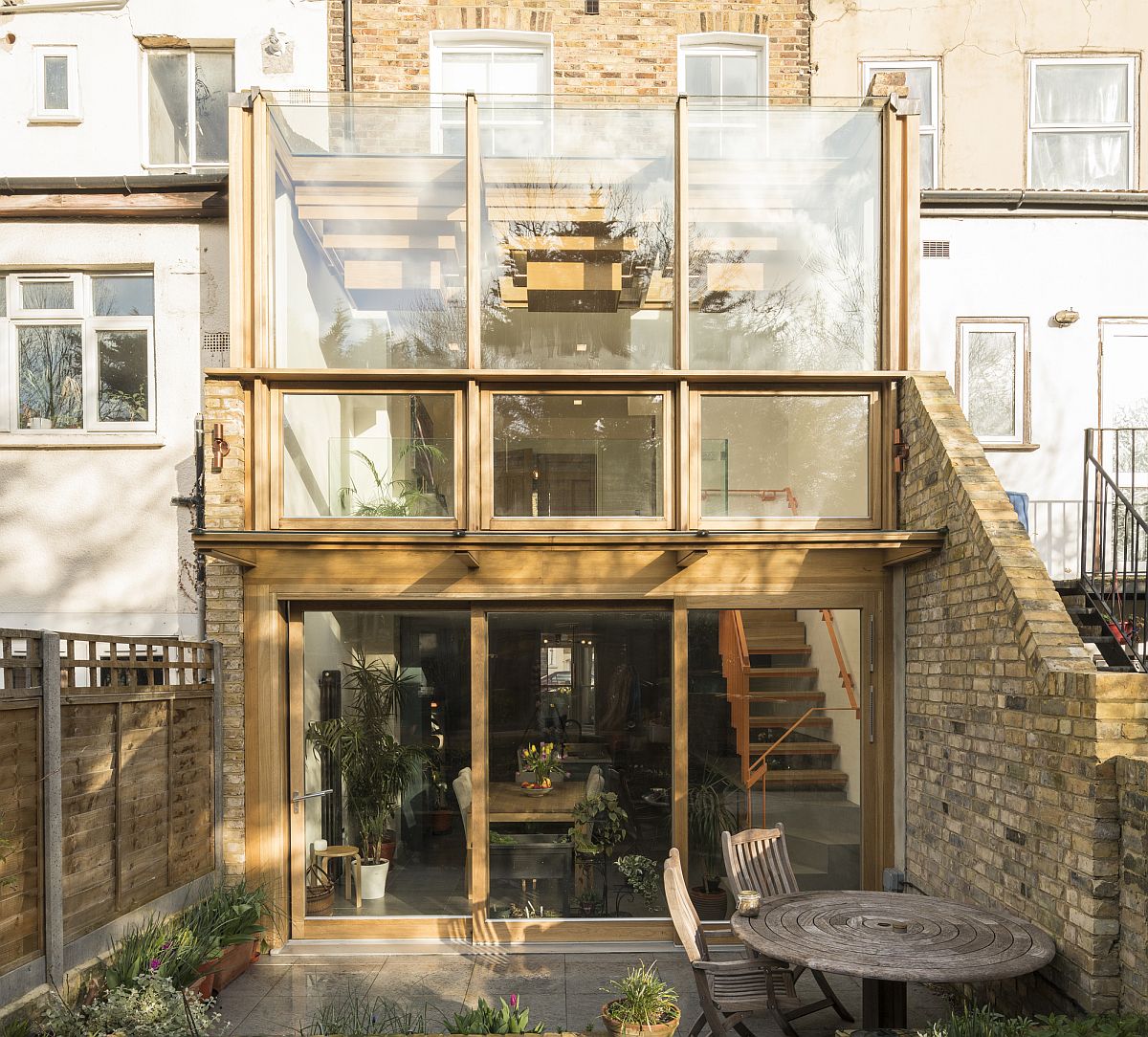 Design, aesthetics and lifestyle changes have seen homeowners wanting interiors that combine the old and the new in an efficient fashion. This also is a smart economic choice that preserves historic facades of the building while delivering a functionality that is desired by modern families. A newfound love for all things nature-centric has also seen a spurt in rear extensions that bring the outdoors inside. But what are the smaller elements that combine to create this perfect and beautiful rear extension to a classic home? Step in and find out!
Leaving the Street Façade Unaltered
The first element of every fabulous home renovation from cities like London, Melbourne, New York and Paris that we have seen recently involve a project idea that leaves the street façade almost completely untouched. Many a time, this is because of local heritage building codes and restrictions. Even otherwise, if you have a gorgeous, timeless home façade with brick and tile that steal the spotlight, then why spoil it by adding new elements that are just not needed? Leaving the street façade largely untouched preserves the value of the house. Sure, you can give it a minor facelift, maybe alter the door and make a repair here and there. But do not take away its 'spirit'!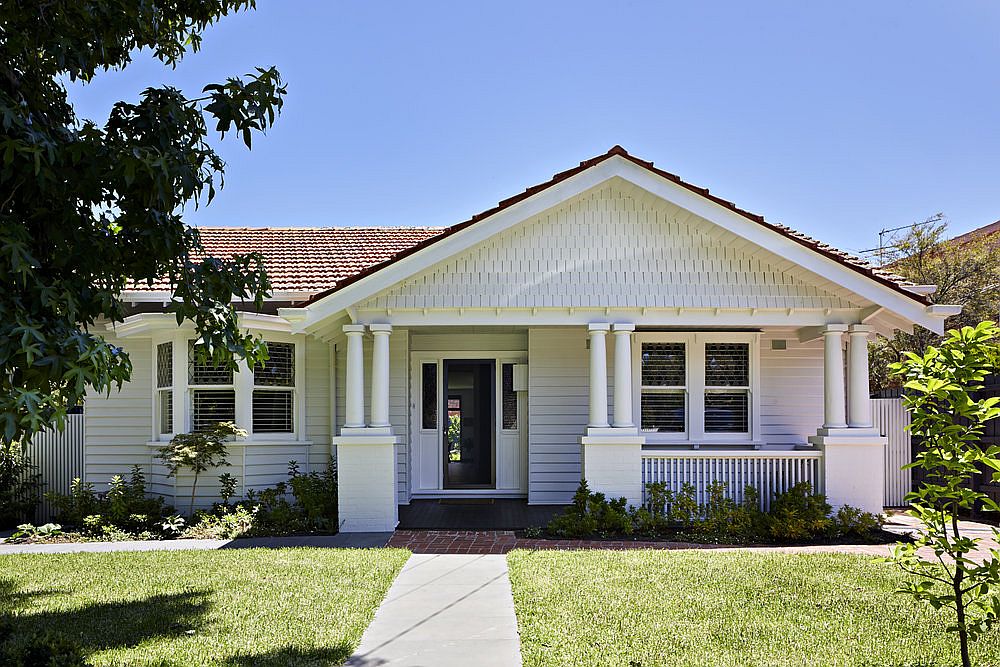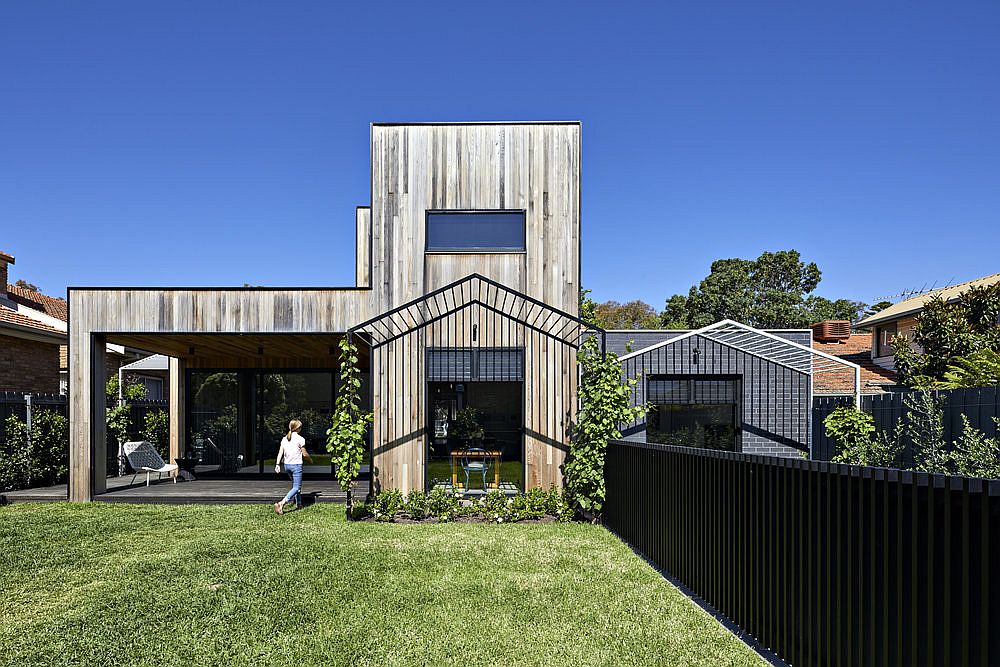 Beautiful Modern Boxes
One you have the front section of your home sorted, the attention now shifts to the 'actual renovation' project at the back. This is where you will need to assess the space available, home much of your home can venture into the rear yard and what do you intend to do with this area. Smart and practical box-styled extensions are the most preferred option here as they keep things uncluttered and elegant. Many architects do their best in ensuring that this newly added cube remains hidden when viewed from the street and does not alter the projection or the roofline. This is an uncomplicated and efficient idea that works almost every single time.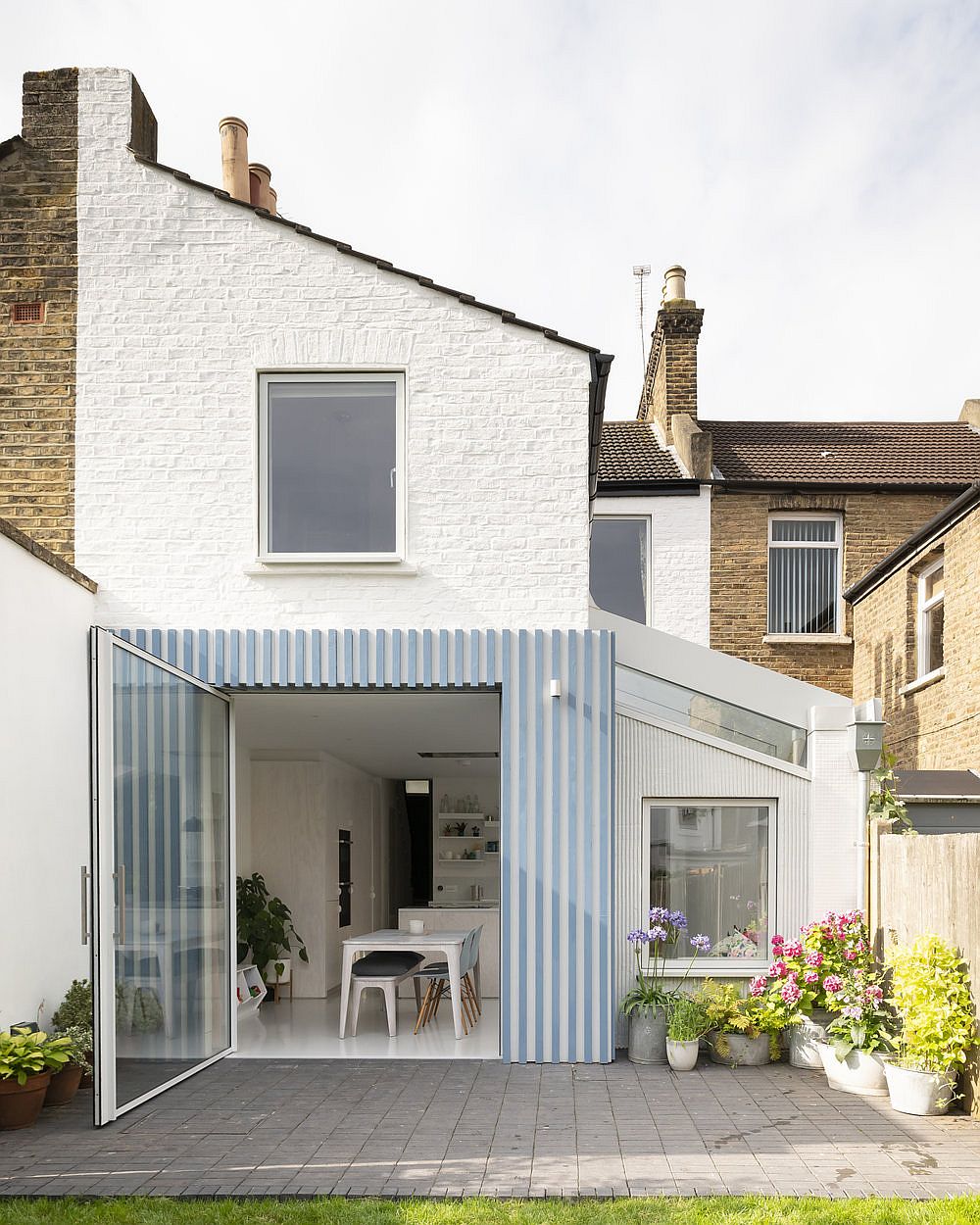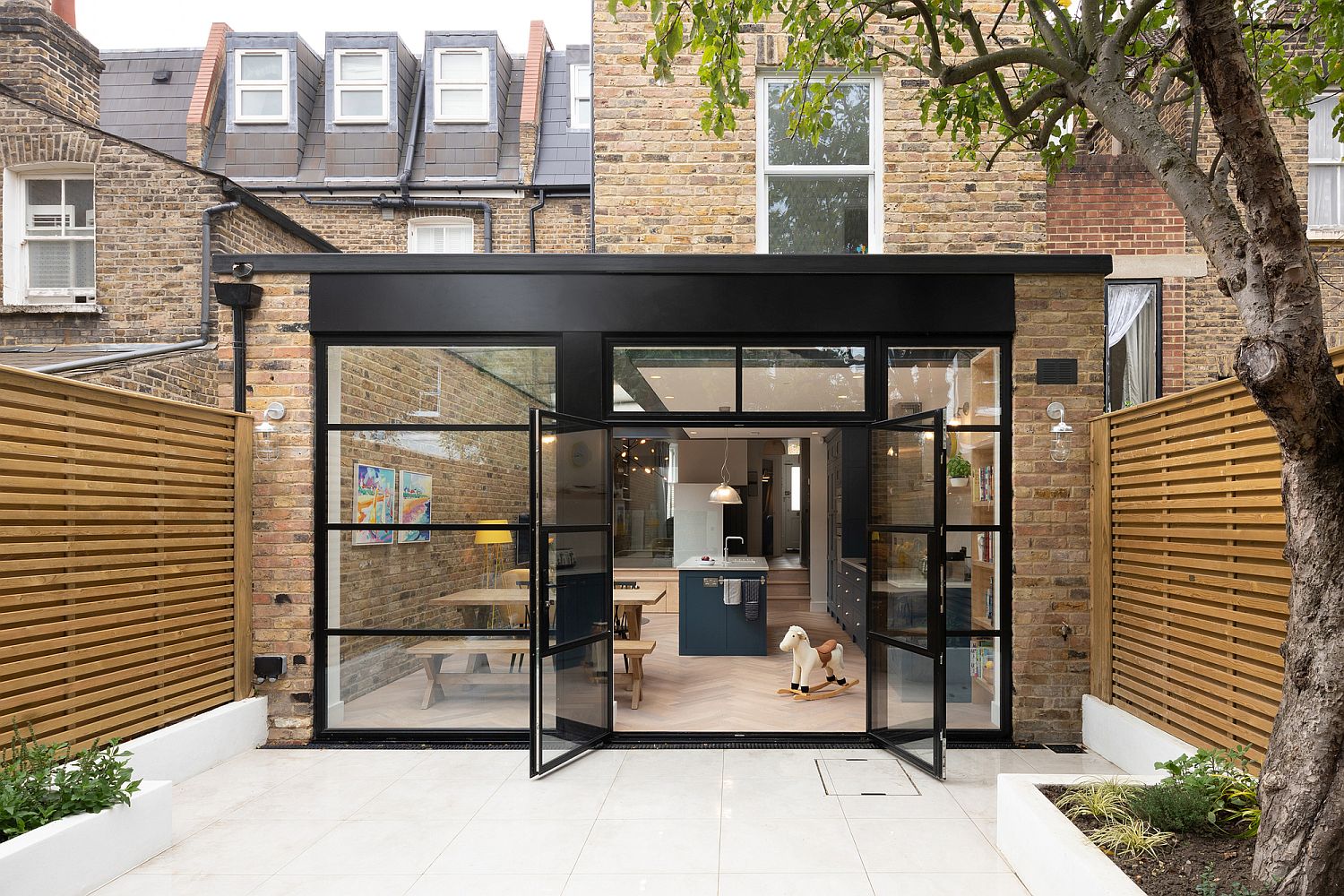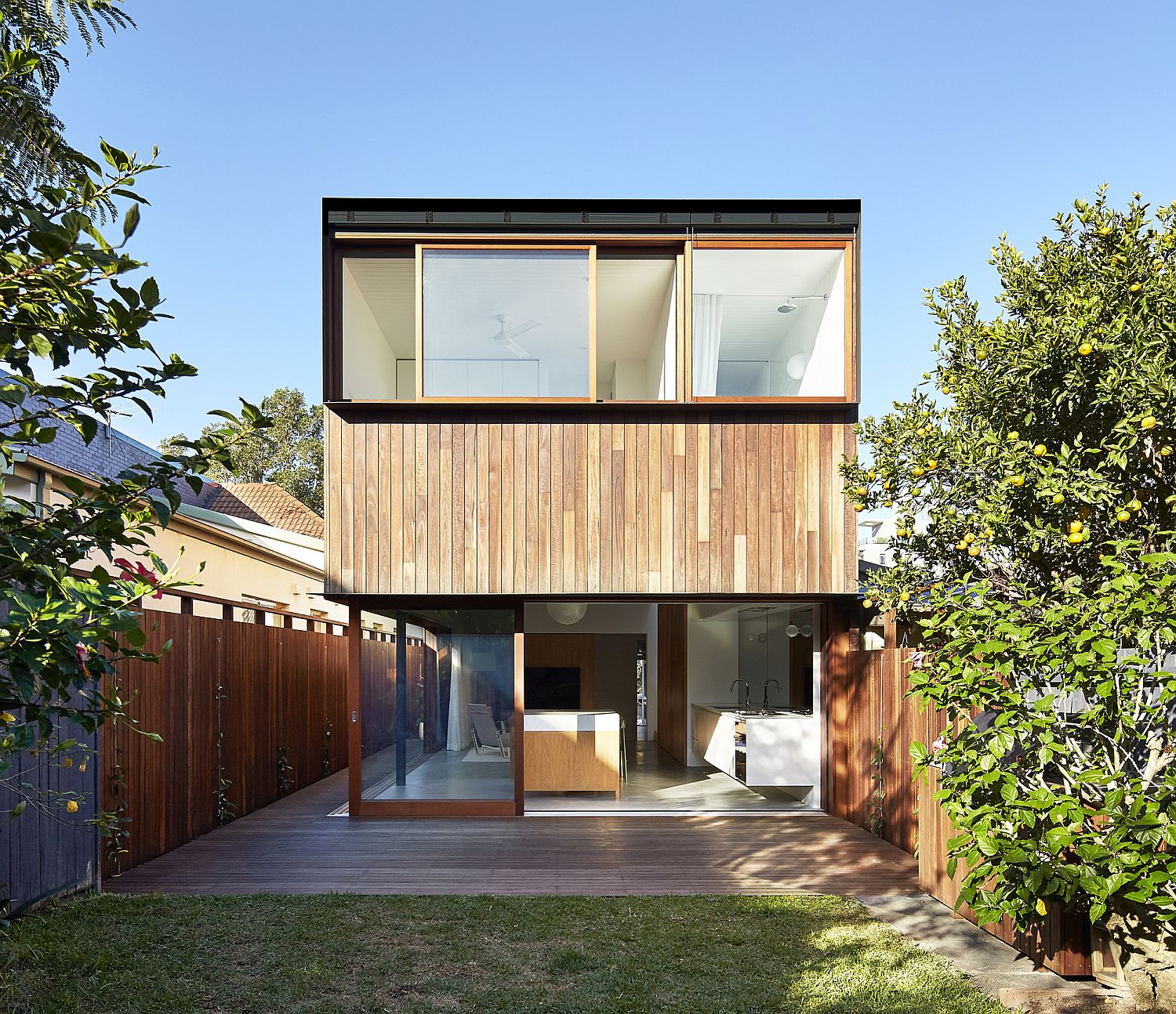 Glass Walls and Sliding Doors
The elements that you choose for the rear addition end up defining it and giving the space a distinct identity. Once again, the frequently used method is to add a wood and metal box-shaped frame and combine it with floor-to-ceiling glass doors, large windows, sliding or stackable folding doors and cleverly placed skylights. Ventilation is often a huge problem in many aging homes and this extensive use of glass brings natural light not only into the fresher section of the house, but also filters it into the existing home.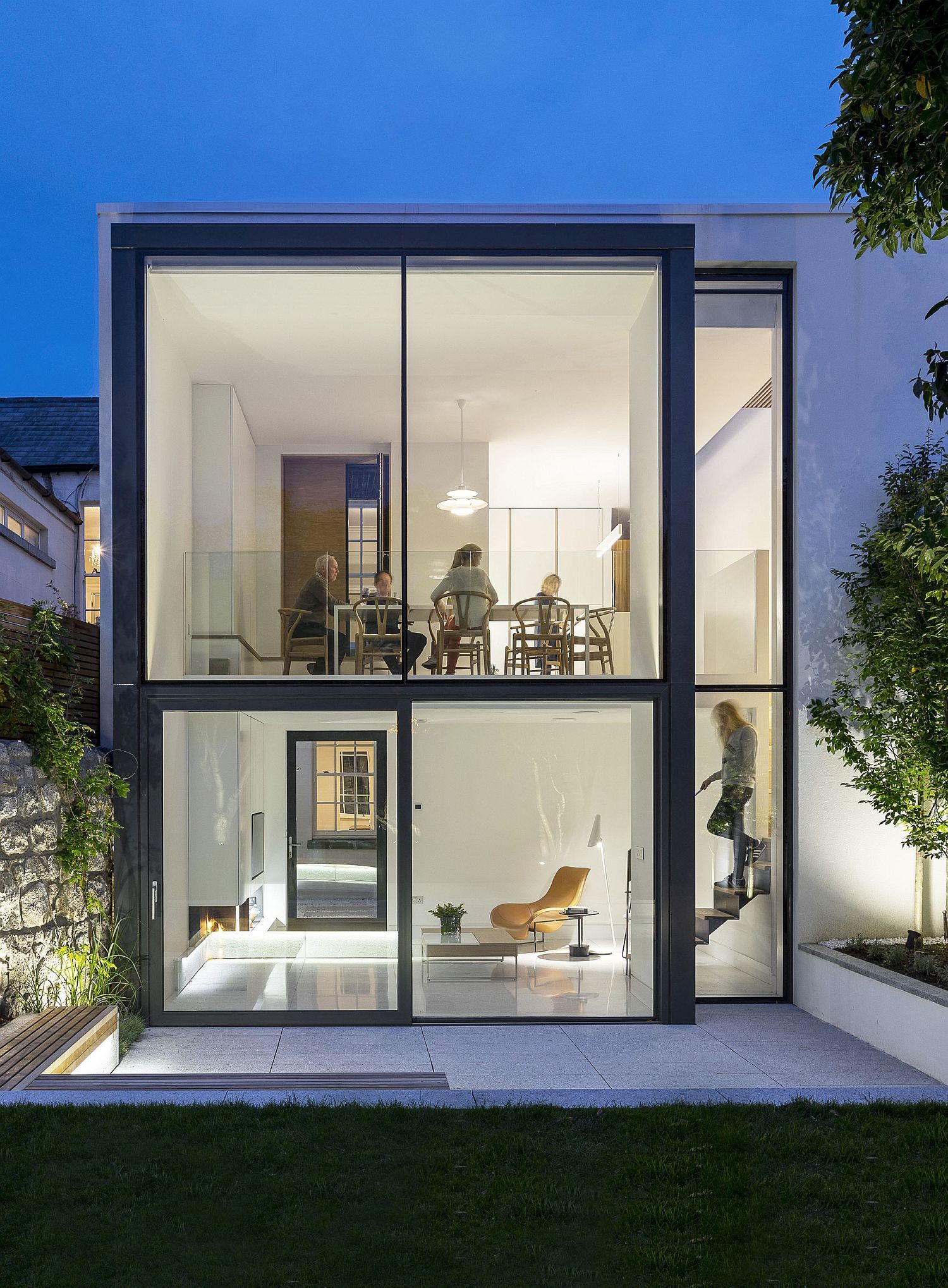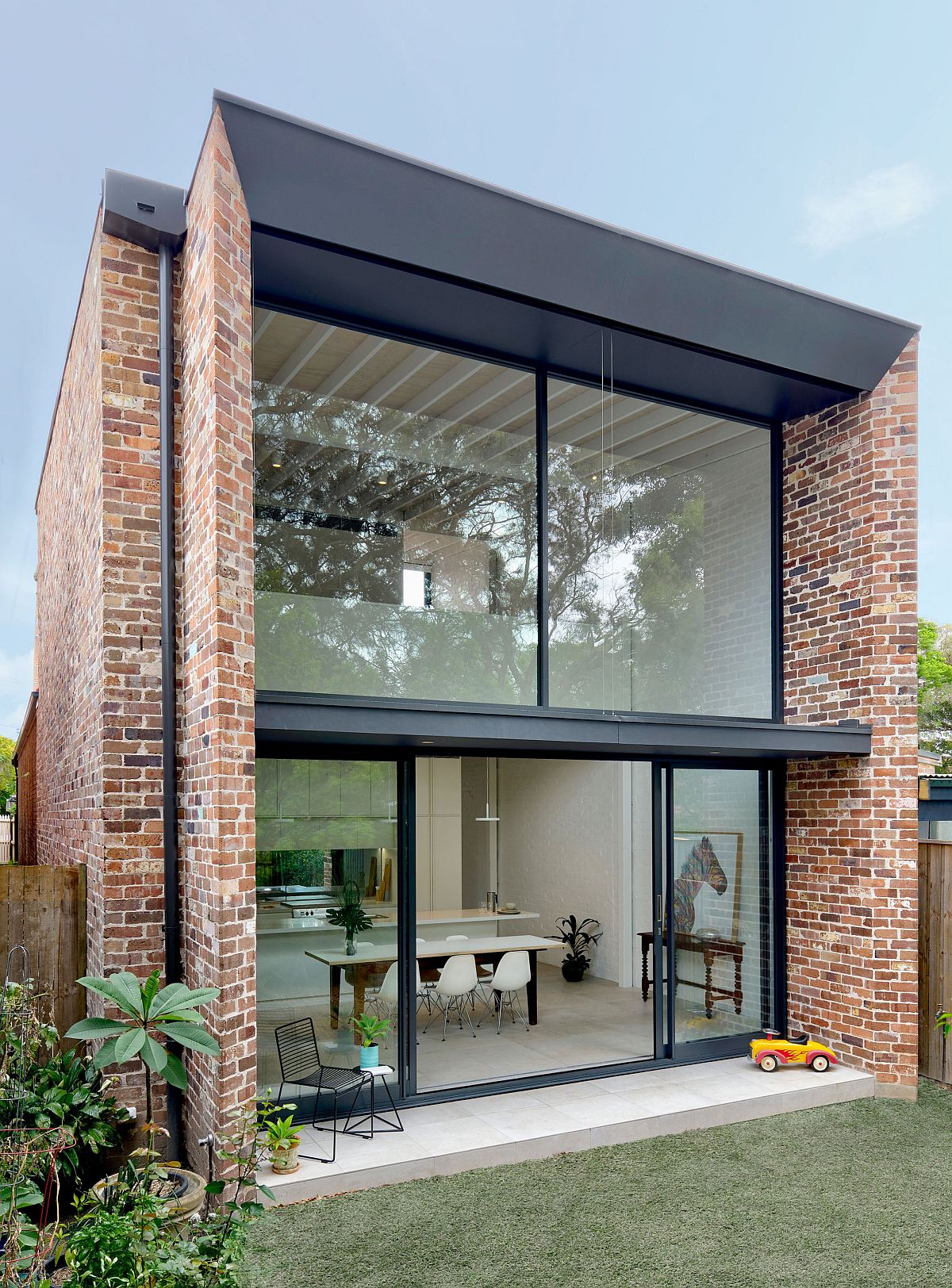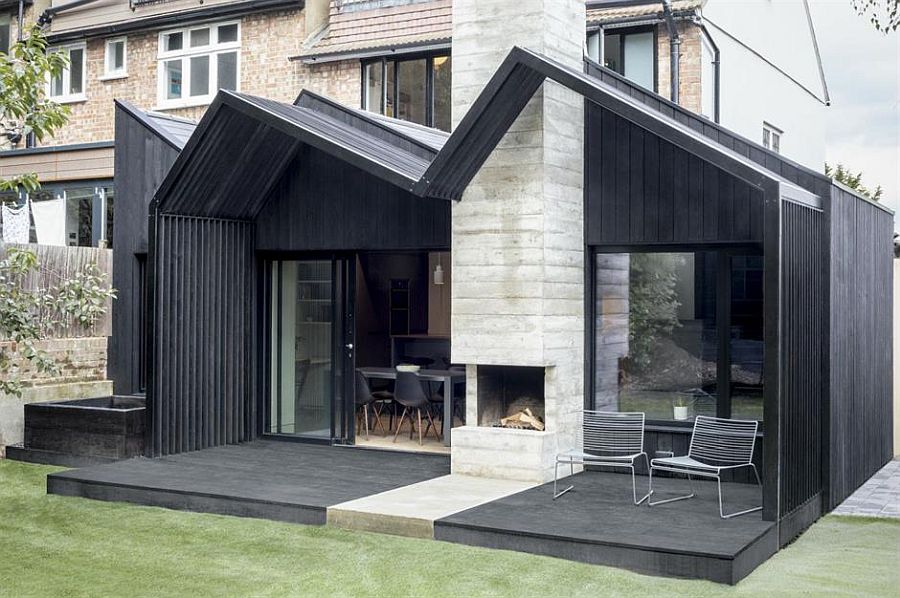 A Window Seat Makes a Difference
There are a few elements that you 'must have' when you are opting for a home rear extension that promises to transform the interior. While each one of us has our own preferences, we suggest you do not miss the classic window seat in here. It is our absolute favorite feature that promises a wonderful, relaxing space where you can escape the usual rush, a storage area with custom built-in bench thrown into the mix and also that perfect view of everything that goes on outside. If you have little ones in your home, then this comes in even more handy.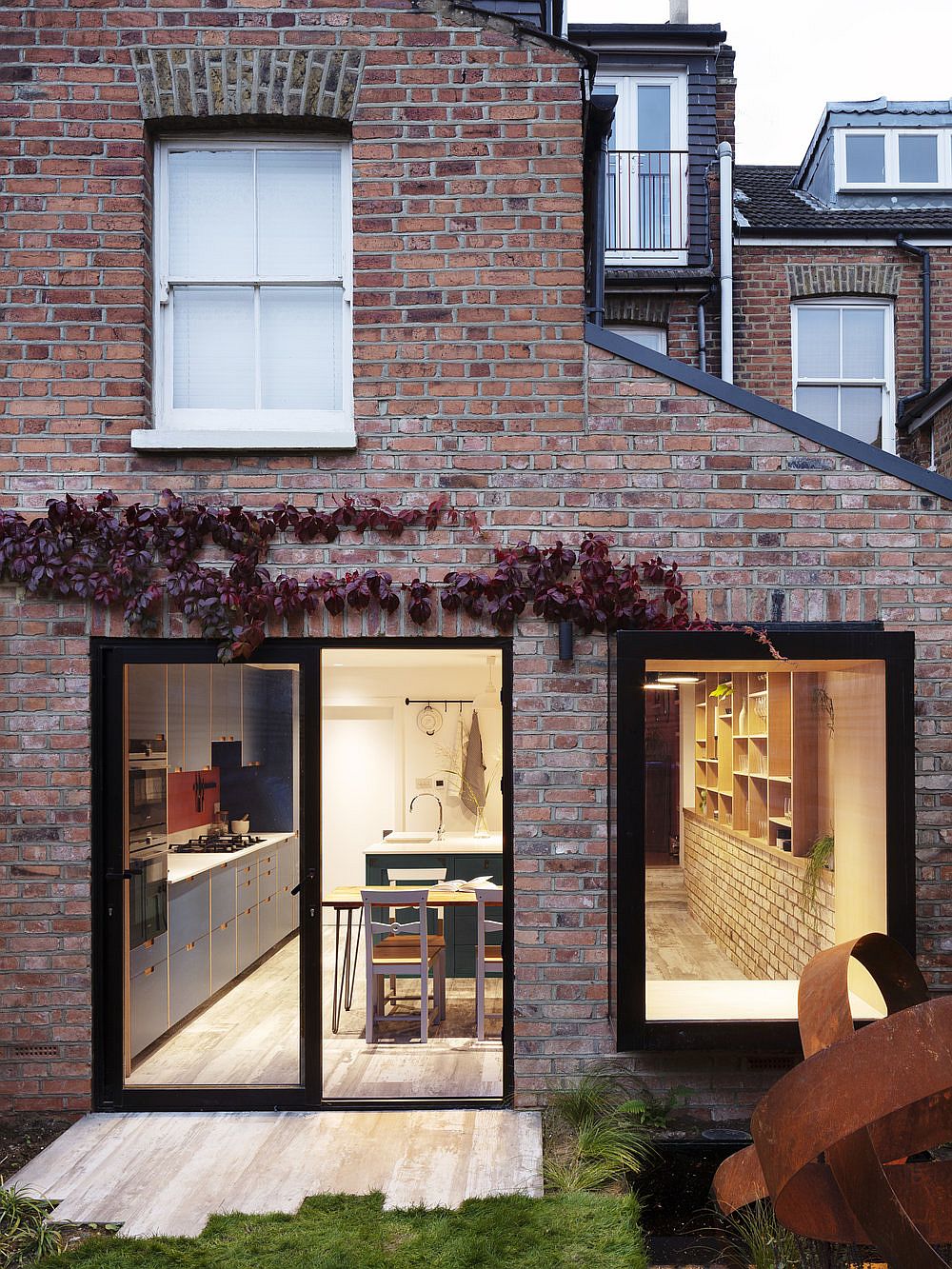 Classic and Modern at Same Time
A smart extension blends the old with the new effortlessly and you get just that with many of the rear extension inspirations showcased today. The transition between both is not dramatic, and brick and concrete find space next to polished white finishes and glass in here. How you would like to shape this balance and which way it tends to gravitate more depends on your existing home, personal taste and spatial possibilities.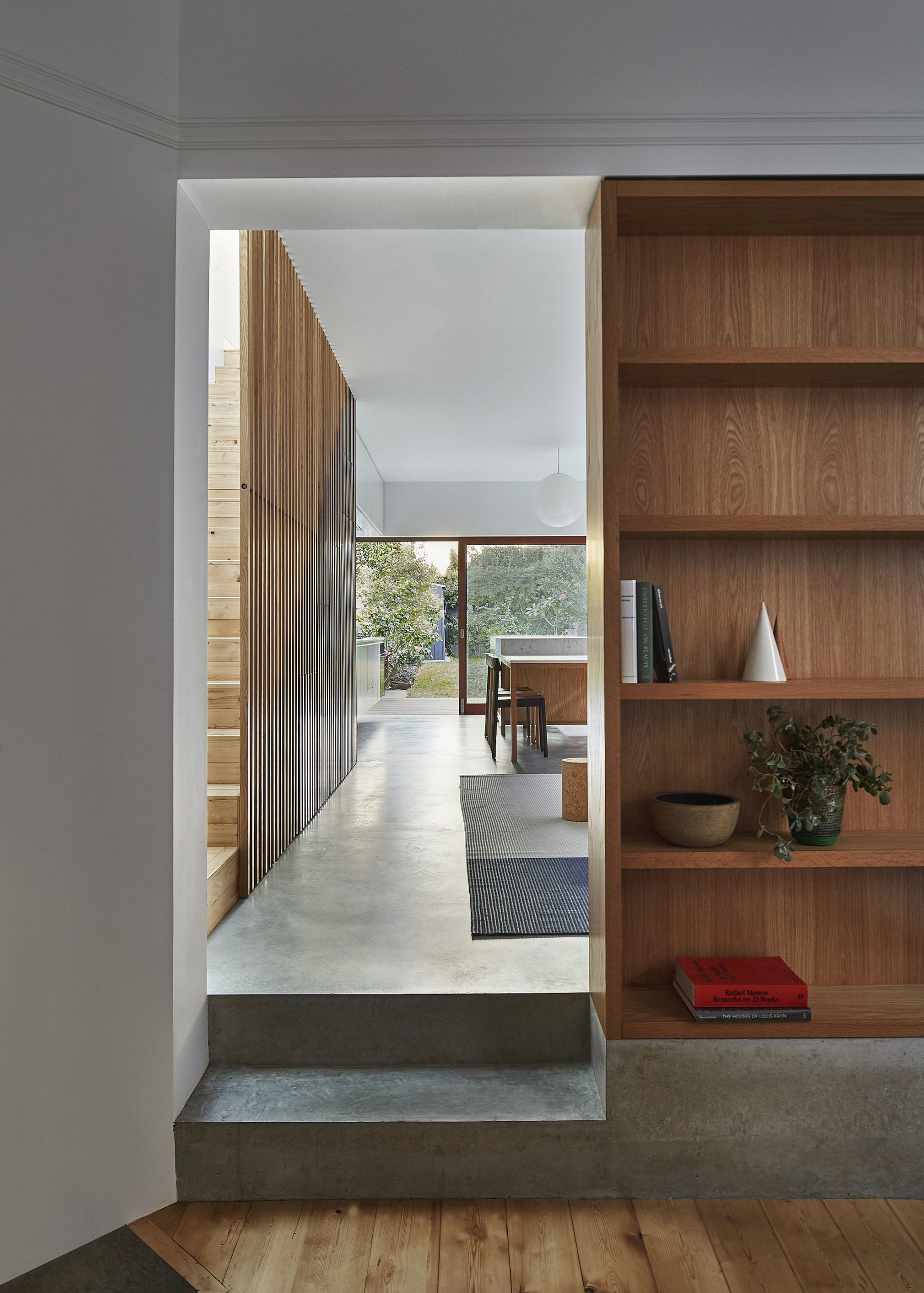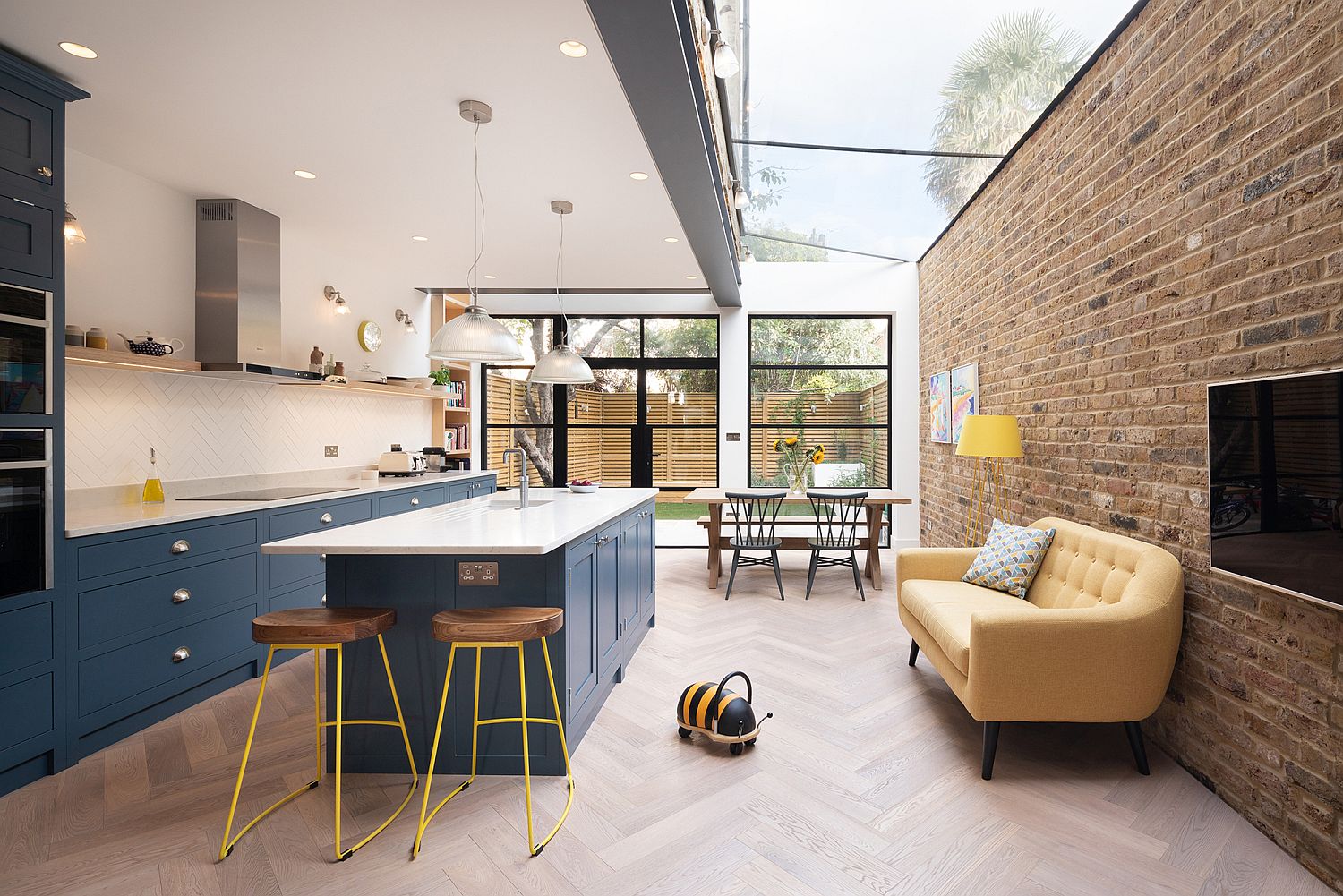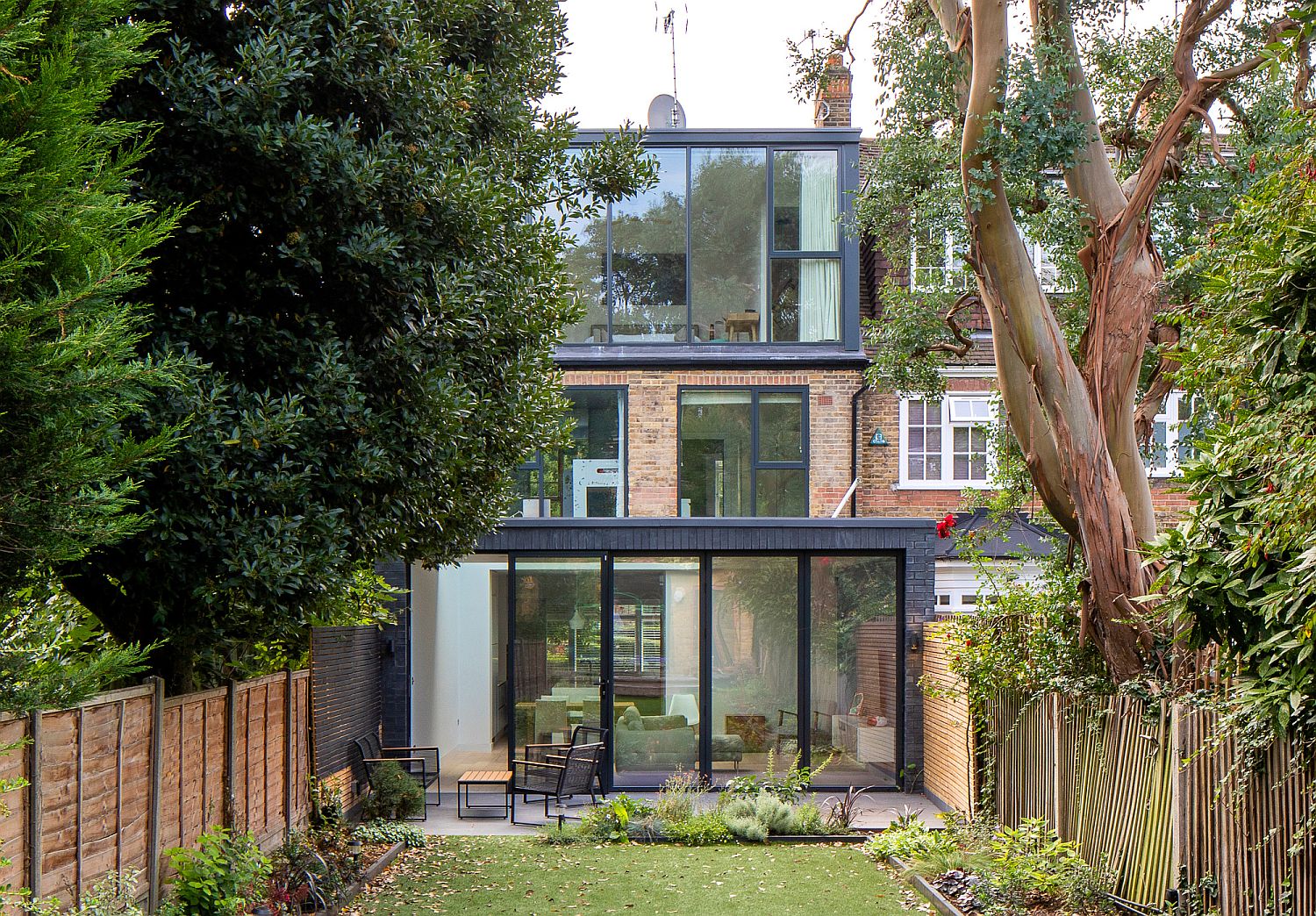 Adding New Space and Functionality
The social kitchen with dining area next to it and a primary or even secondary living space that extends into the garden outside – this is what most single level rear extensions tend to offer. A preferred template that perfectly facilitates cheerful, modern lifestyle, this is a floor plan that also does not need too much in terms of additional resources. Some of the older rooms in the original house can be turned into bedrooms to meet the needs of your growing family. If you have both the budget and the desire, a first floor addition with bedroom, home office or studio should complete your dream home transformation!