White in a home office can easily become boring and monochromatic but it doesn't have to be. Decorating with neutral hues is not a new concept in contemporary homes. The neutral color scheme allows you to be flexible with accent colors, furniture, and decor style. With a white backdrop, you can add trendy accents that stand out visually, and gives the interior a relaxed, modern vibe. The all-white home office is far more interesting than it sounds!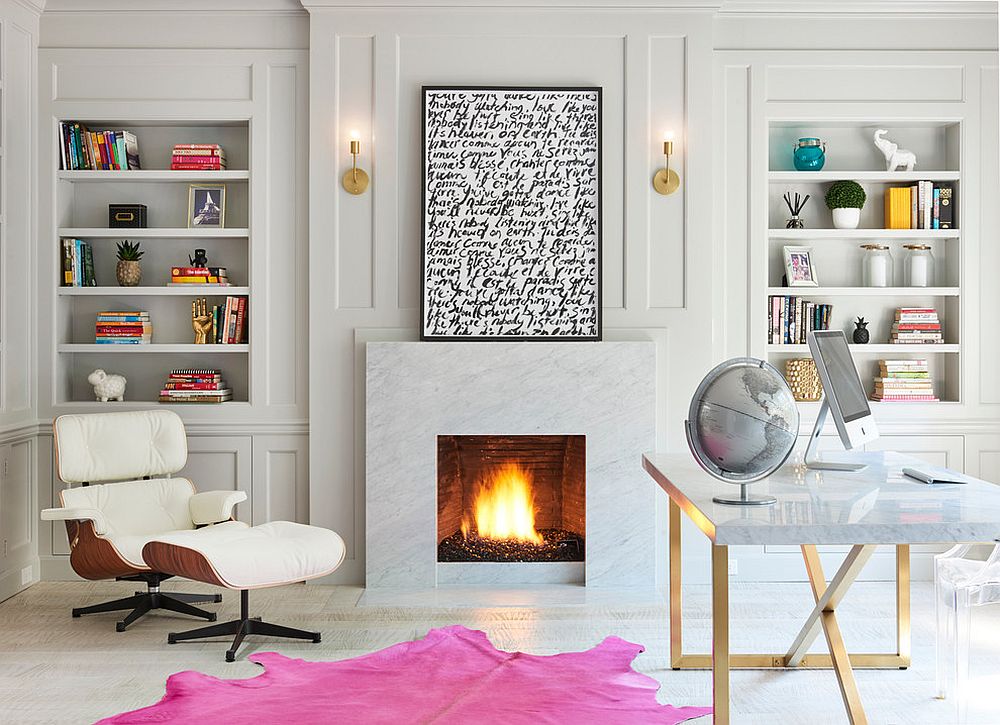 The white home workspace, study, crafts room or office comes in a wide range of styles and can also incorporate pops of bright color that give it an even more cheerful appeal. Despite being monochromatic, there is absolutely nothing monotonous about these timeless and pristine office spaces that promise to take your work productivity to a whole new level. Smart, refined and ergonomic, here are 20 inspirations that offer 20 different ways that you can craft your own white home office.
The All-White Look
The all-white home office has a certain sophisticated and curated appeal about it that lets you proudly welcome in clients, host meetings, and hold video conferences any time of the day. One of the inherent advantages of the all-white home office is the cleanliness and organization it demands. Any little detail that is out of place will stand out in a stark fashion almost immediately, and so you are pretty much forced to keep it in top-notch shape at all times! While this does make the all-white home office something of a hassle for those less organized, it might actually force some of us towards a better workspace.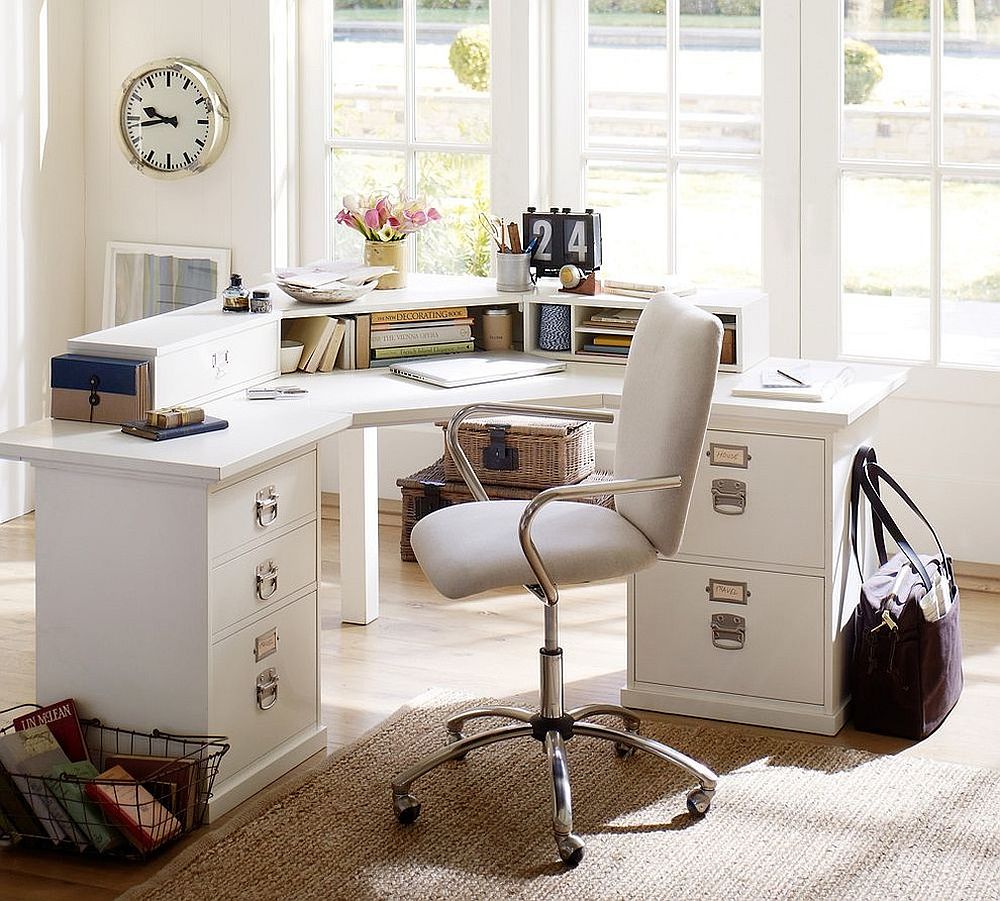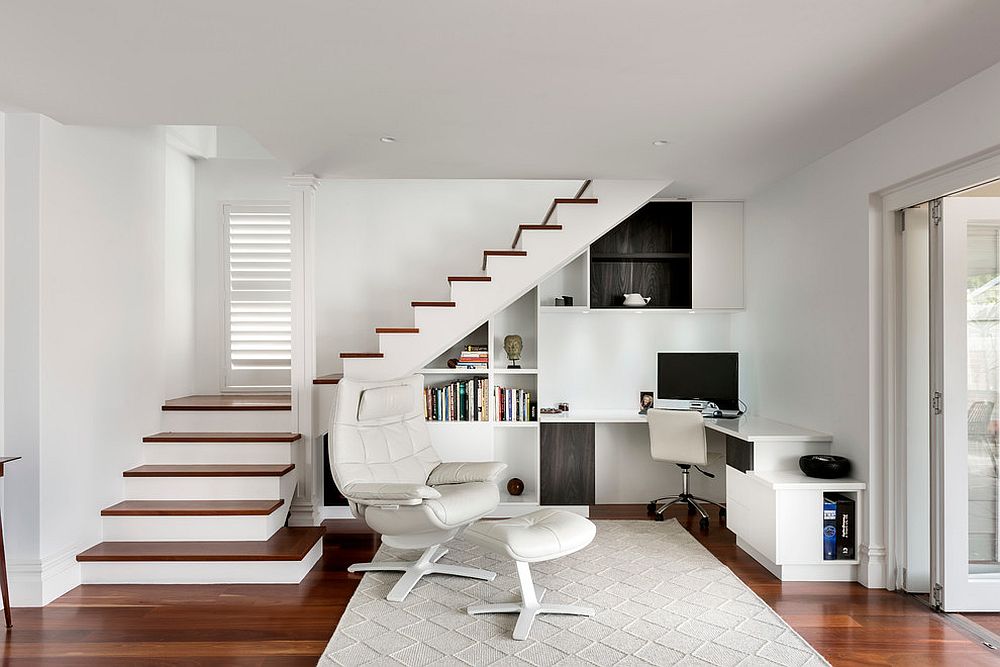 Picking the right décor is an absolute must for the all-white home office, and you will notice instantly that there are many 'shades of white' to choose from here. Combine comfort with aesthetics and practicality with form to get the best of both worlds. The likes of IKEA, Cattelan Italia and Pottery Barn offer a wide catalogue of all-white décor options (ranging from desks and chairs to storage units and wall-mounted shelves) that will allow you to fashion a stunning and sensible home office.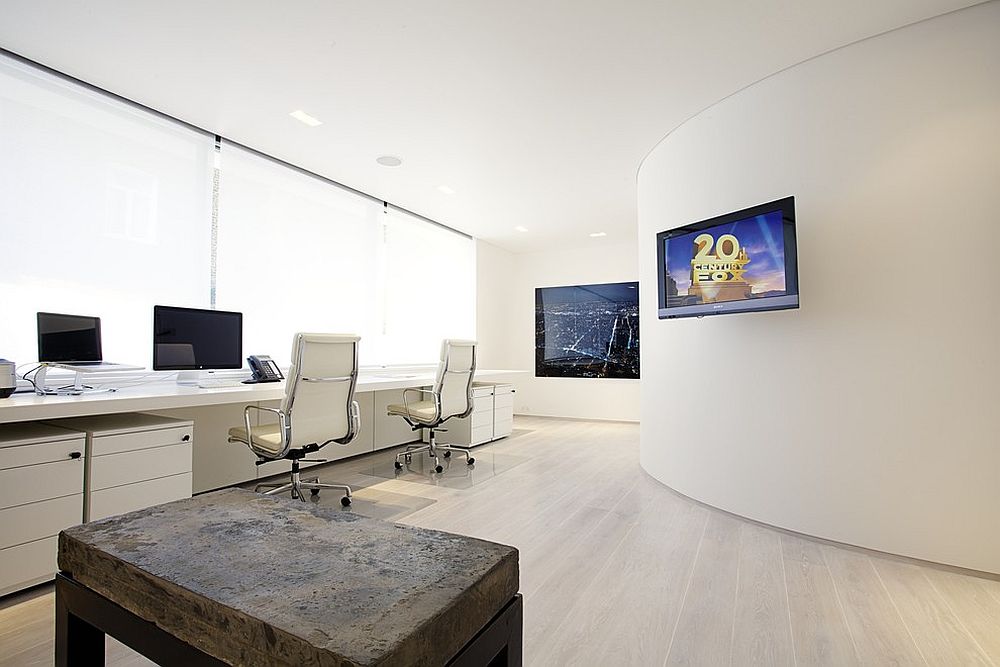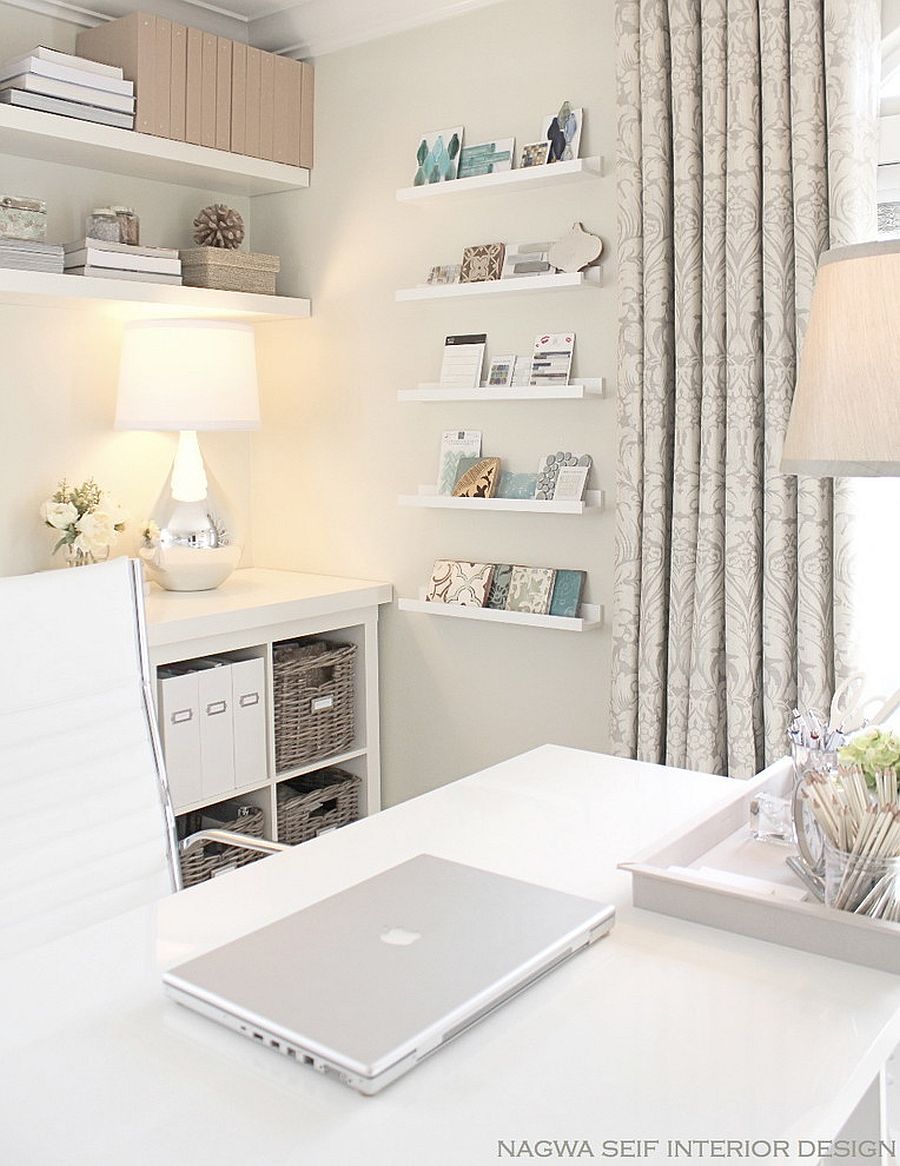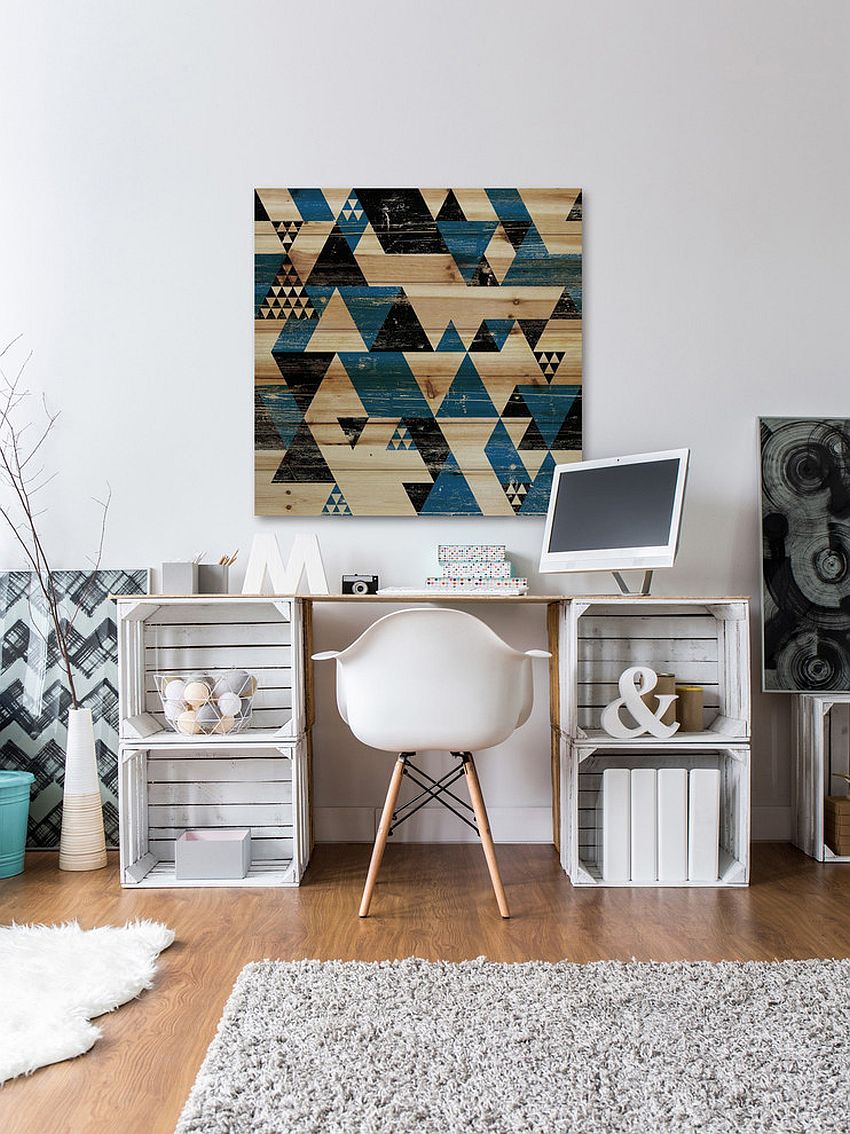 A Splash of Color
A predominantly white home office does not mean you shun bold colors completely and stick to only neutral grays and creams. In fact, a white home office allows you to add bright-colored décor and accessories in a more effective and elegant fashion. As a rule, the more neutral a room is, the greater the impact of accent colors in it. And since we cannot really go any more neutral than white, you have the perfect background that lets you experiment with the varying seasonal trends and hot hues without having to give the room a complete revamp.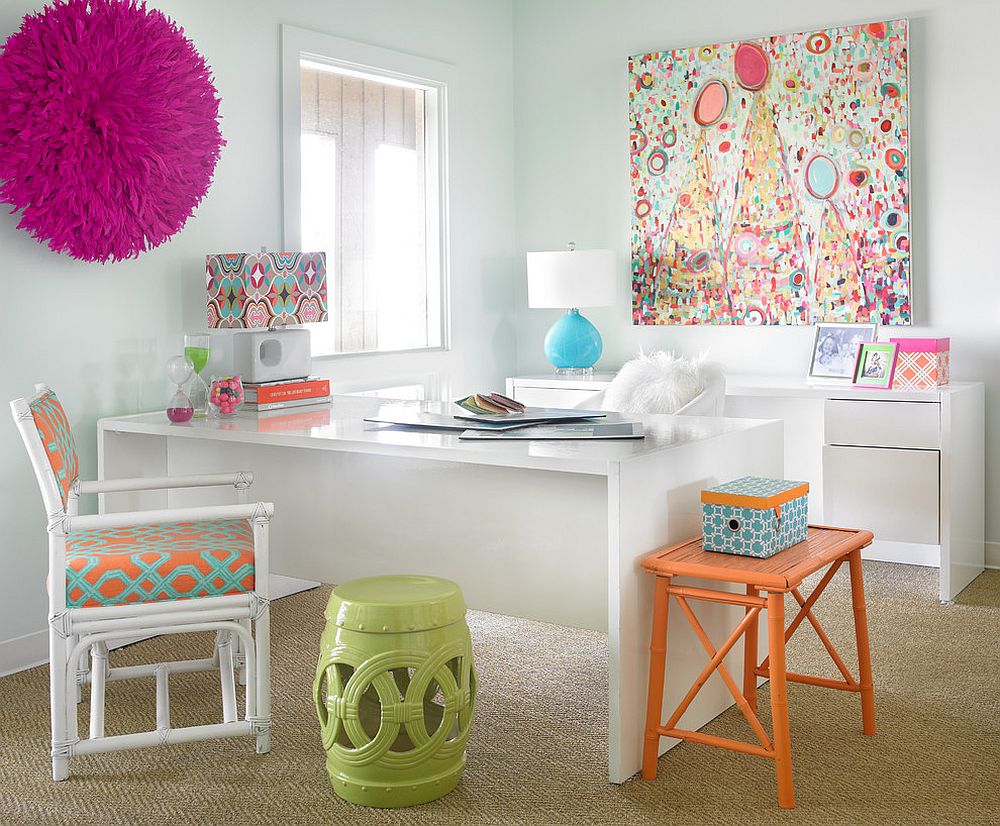 There are different ways that you can add bright color to the white home office, and a good starting point is to pick the two or three colors that you want to bring in. Adding many different colors becomes a complex task that needs care and balance and could take away from the essential 'white' look of the home office. Once you settle on your favorite accent color(s), you can use everything ranging from the area rug and drapes to the ceiling and chairs to usher it in.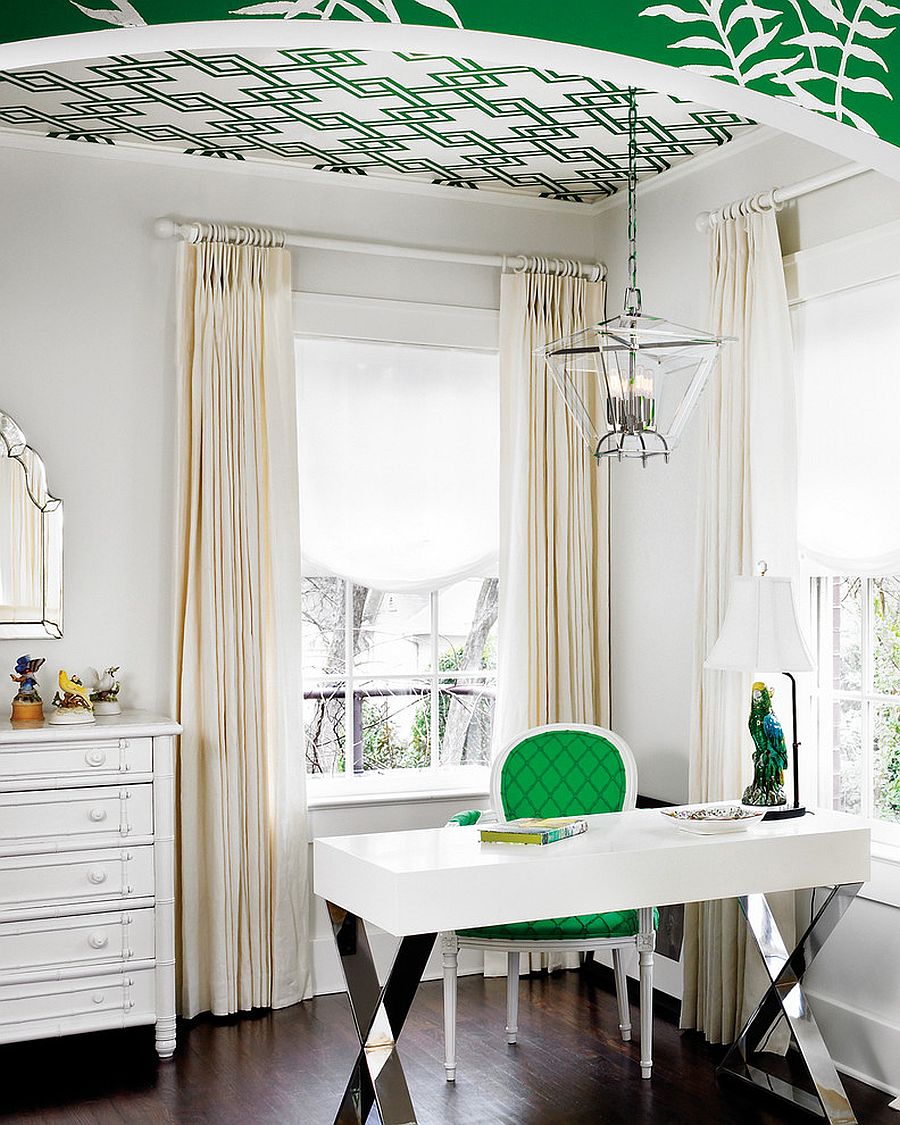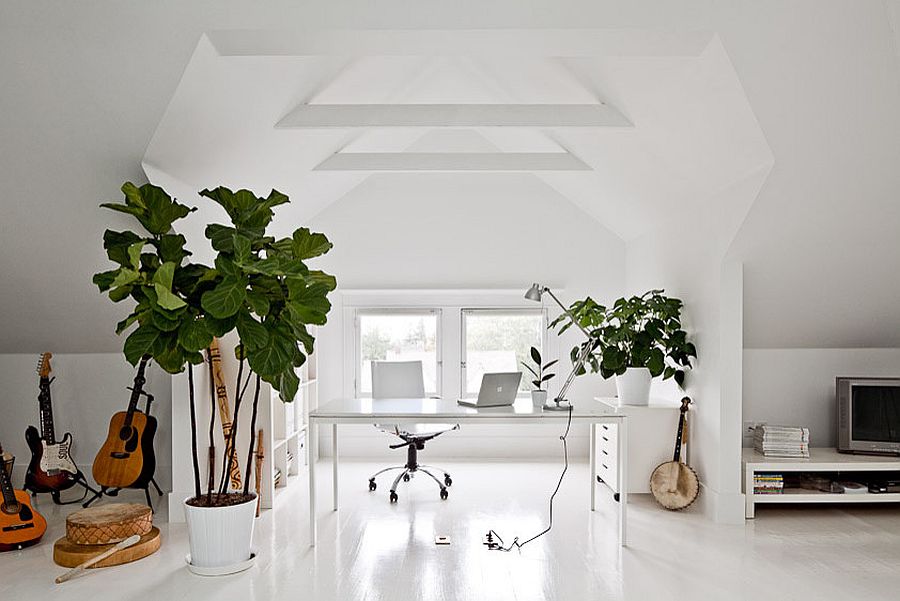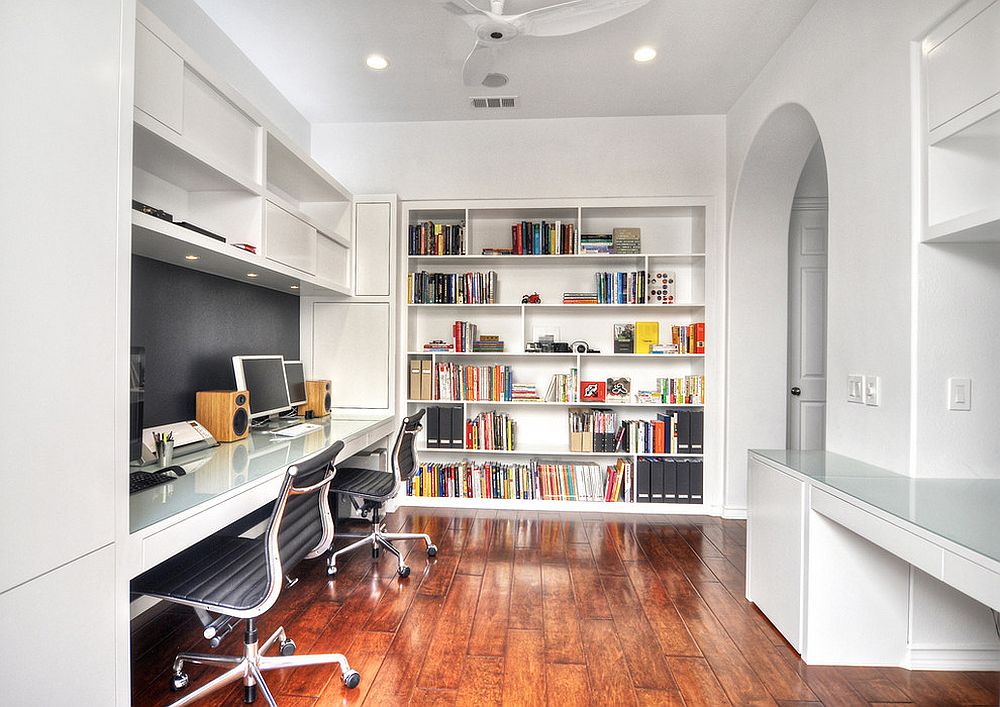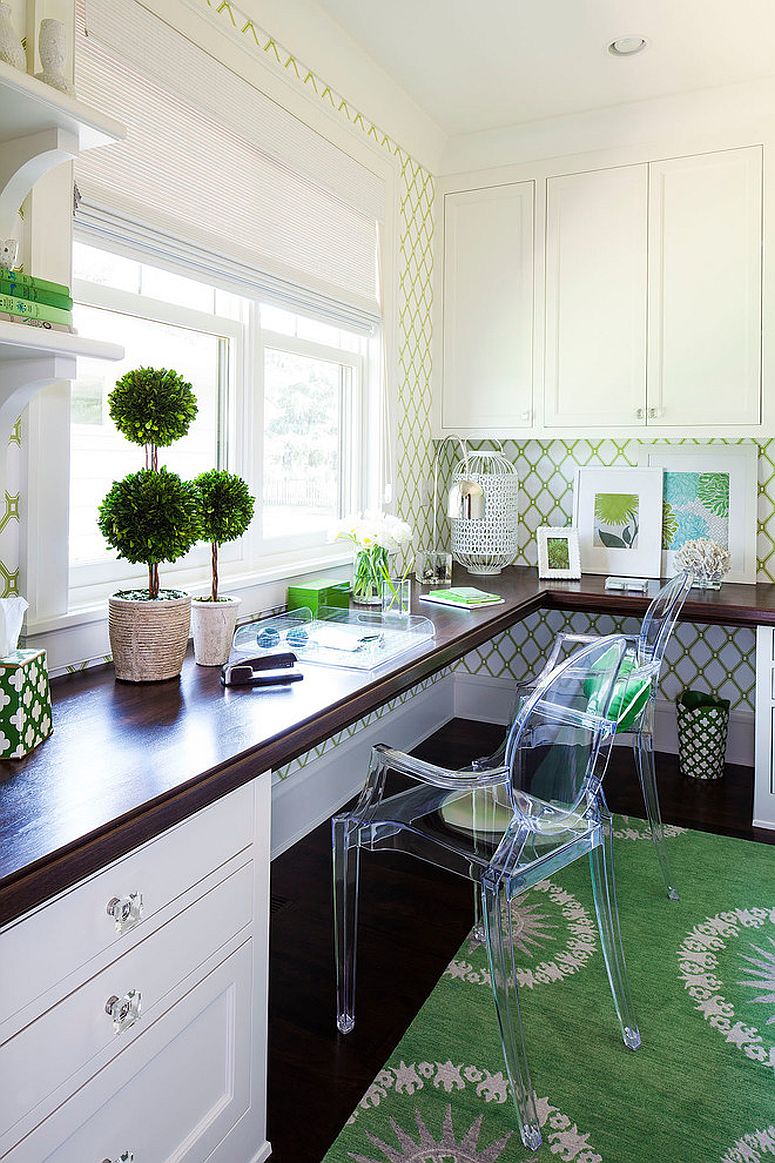 Textural Contrast
Maybe you wish to keep your home office as sparkly white as possible without adding striking, bright colors. You can still bring in plenty of visual contrast to this monochromatic space by adding a different finish that offers textural beauty. Wood is undoubtedly the most preferred choice here, with wooden shelves, cabinets, desks and chairs providing some much needed change. They also add coziness and inviting warmth to the home office without disturbing the existing color scheme. If wood seems far too normal, then an accent brick, concrete or cement wall can also offer ample contrast and give the room a cool focal point.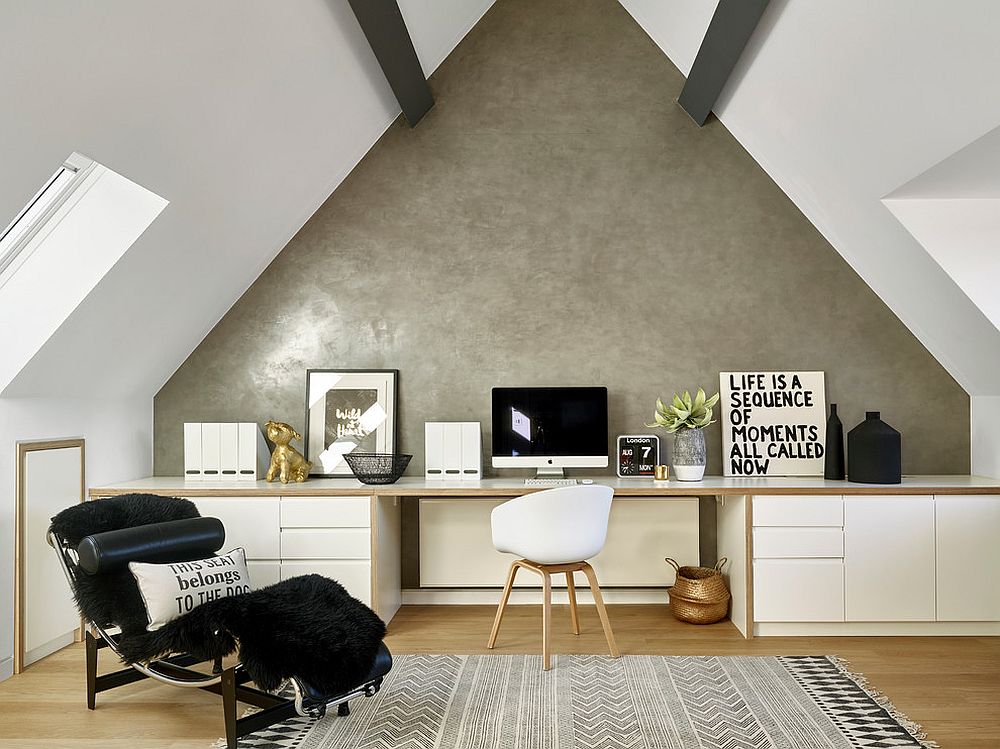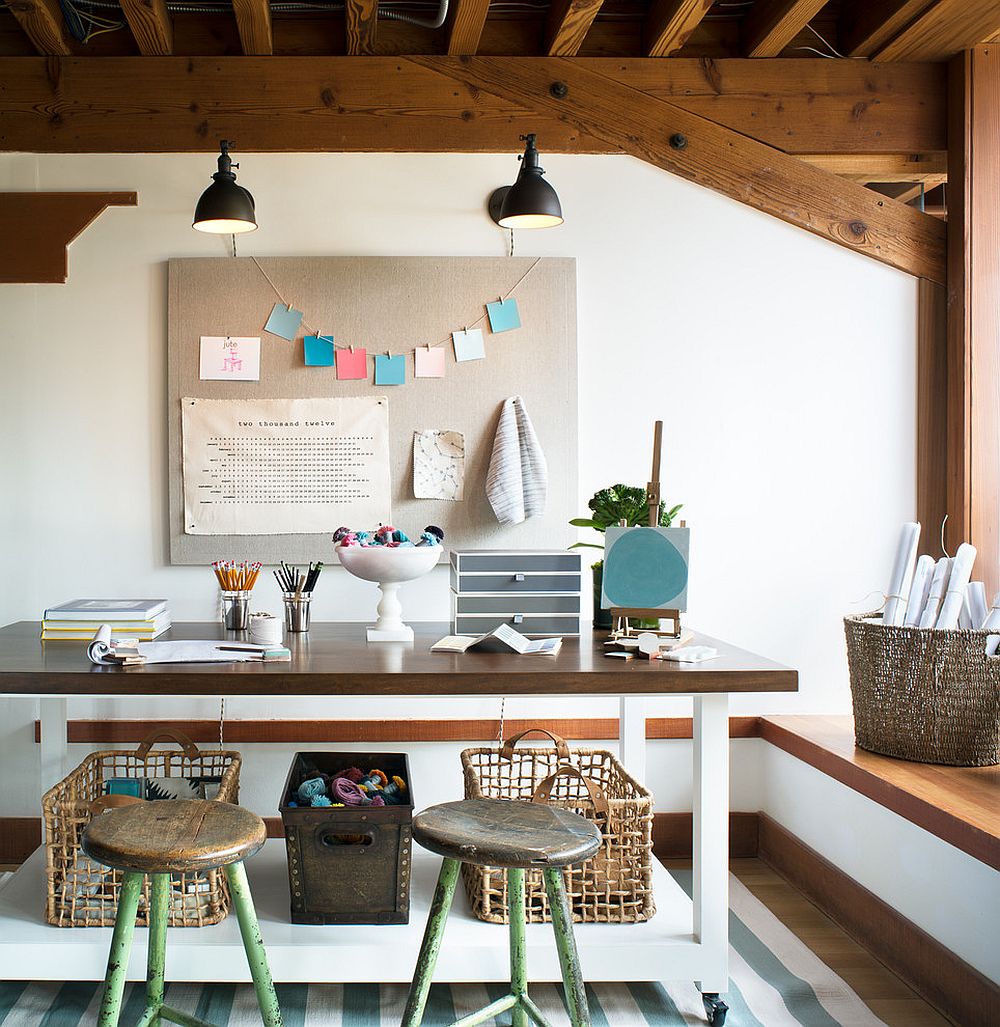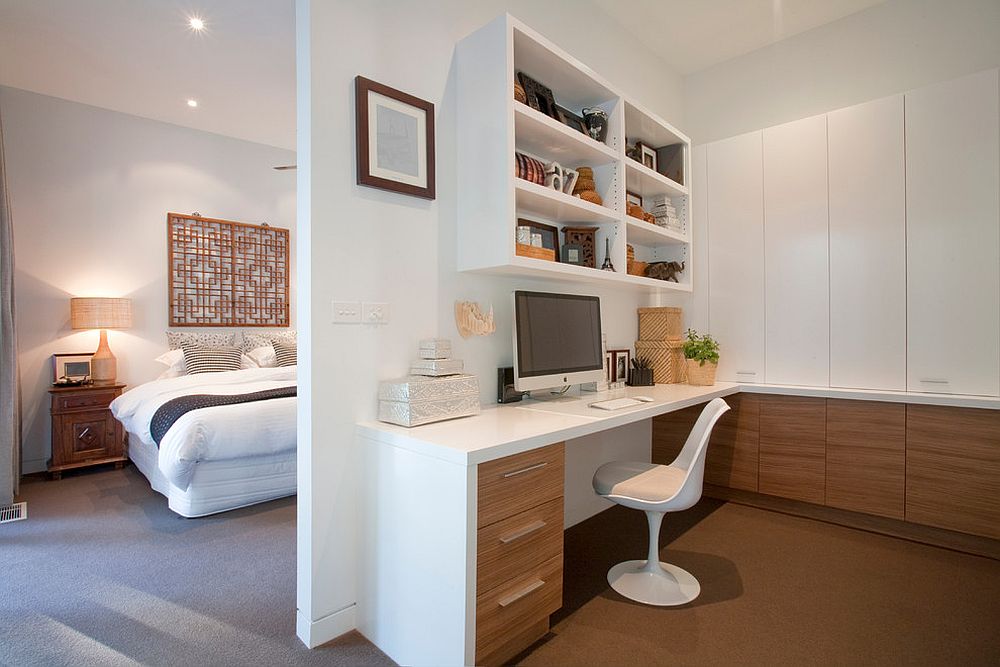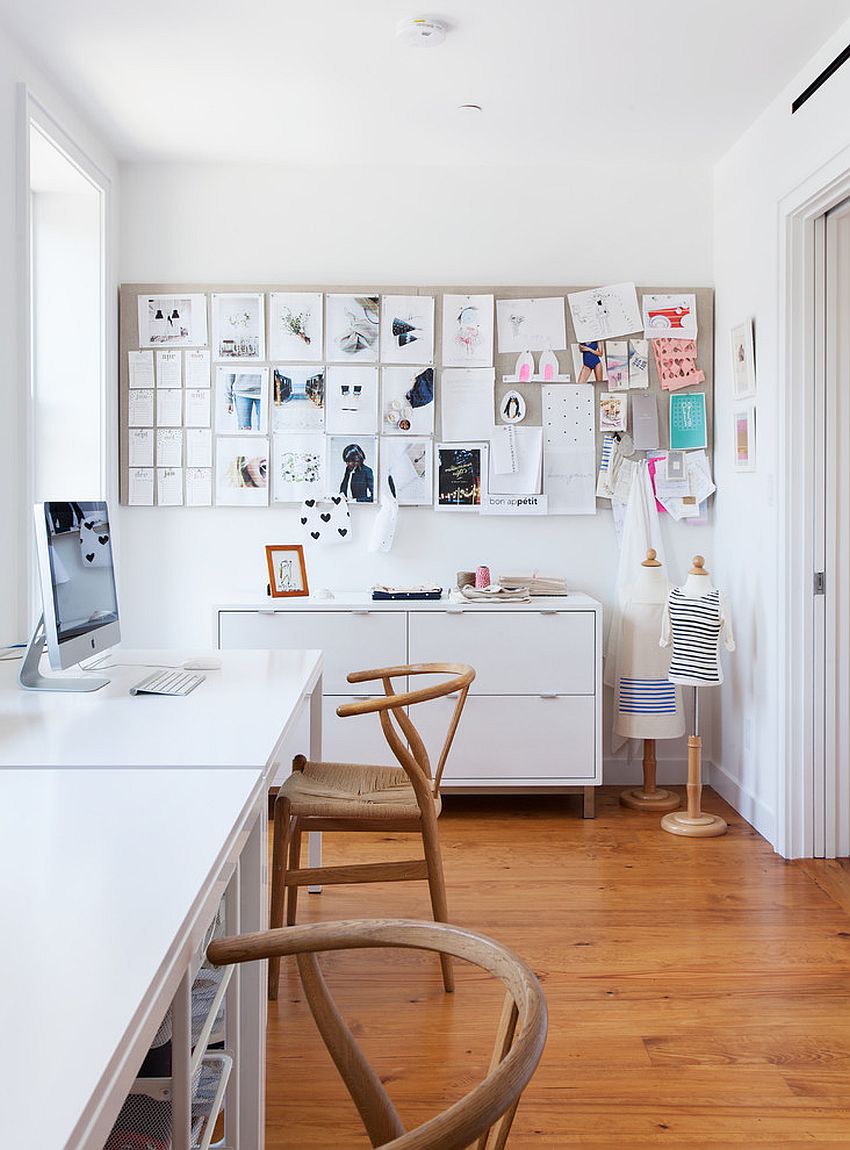 Classic Black and White!
Having already shared with you some of the best black and white home offices around the globe, we assume you are already aware of the goodness and exquisite beauty of this classic color scheme. But the inspirations below are slightly different from the usual lineup of black and white home workspaces, with the emphasis being placed more (much, much more) on white than black. A gorgeous white home office looks even more stunning when one uses black sparingly to highlight architectural features, anchor the room and define it eloquently. Few colors, if any, work as brilliantly as black in a white home office!