On the outside, Condo Louis-Hébert seems like any other house in the neighborhood with its beautiful brick wall exterior and sweeping wooden deck that offers a relaxing outdoor hangout. It seems like one of those classic homes where tradition trumps modernity. But do not be fooled by the exterior, as this fabulous Montreal home welcomes you inside with loads of color, creativity, and a quirky yet curated decorating style that puts a smile on your face. The gorgeous home is a perfect alchemy of inviting warmth and exciting details, with both seemingly being brought together effortlessly.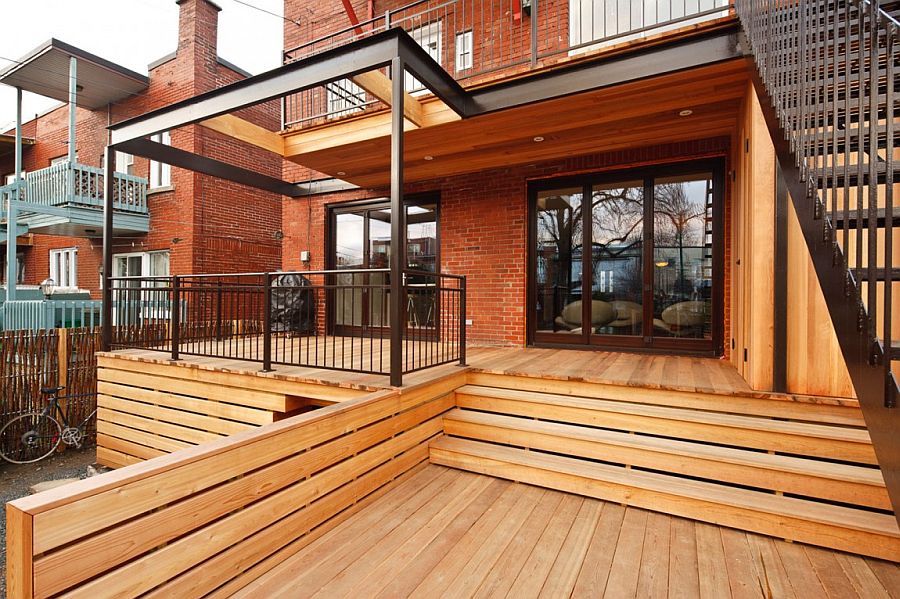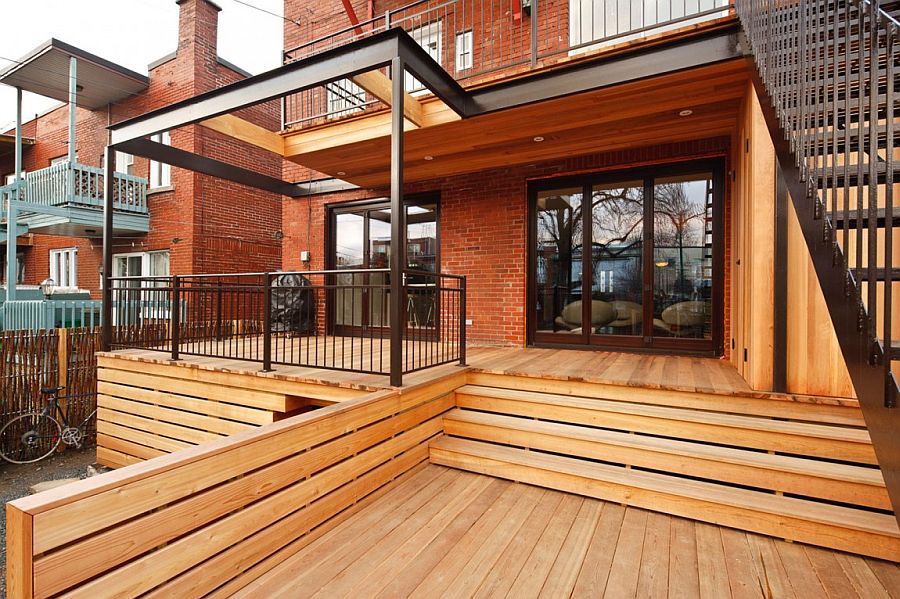 Designed by Boom Town, every room inspires you with an array of vivacious colors, exquisite textures, and a snug ambiance that is never lost despite the creatively playful touches. Despite the refined makeover of the interior, much of the original charm of the house from the late 1930s is preserved by leaving the exterior largely unchanged. The new living area has a more open floor plan with the kitchen turned into the heart of the space, and this allows for greater interaction between family members while providing a wonderful, ergonomic party zone.
Opaque glass walls were used instead of more rigid partitions to give the revamped interior a cheerful, breezy vibe, and the living space seems to flow into the beautiful deck outside. Three relaxing bedrooms, bathrooms, a home workspace, a cool reading zone and a library next to the staircase complete this tasteful Canadian family home.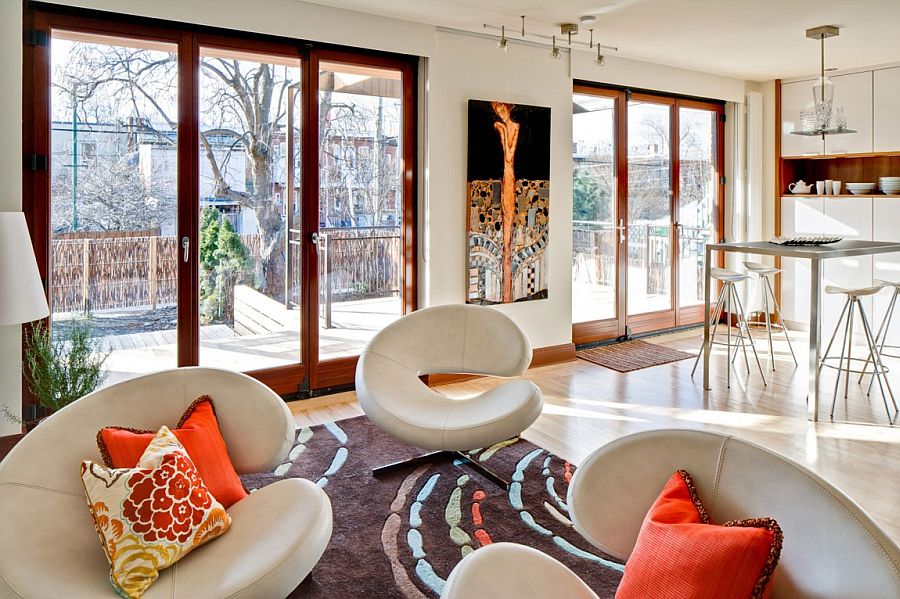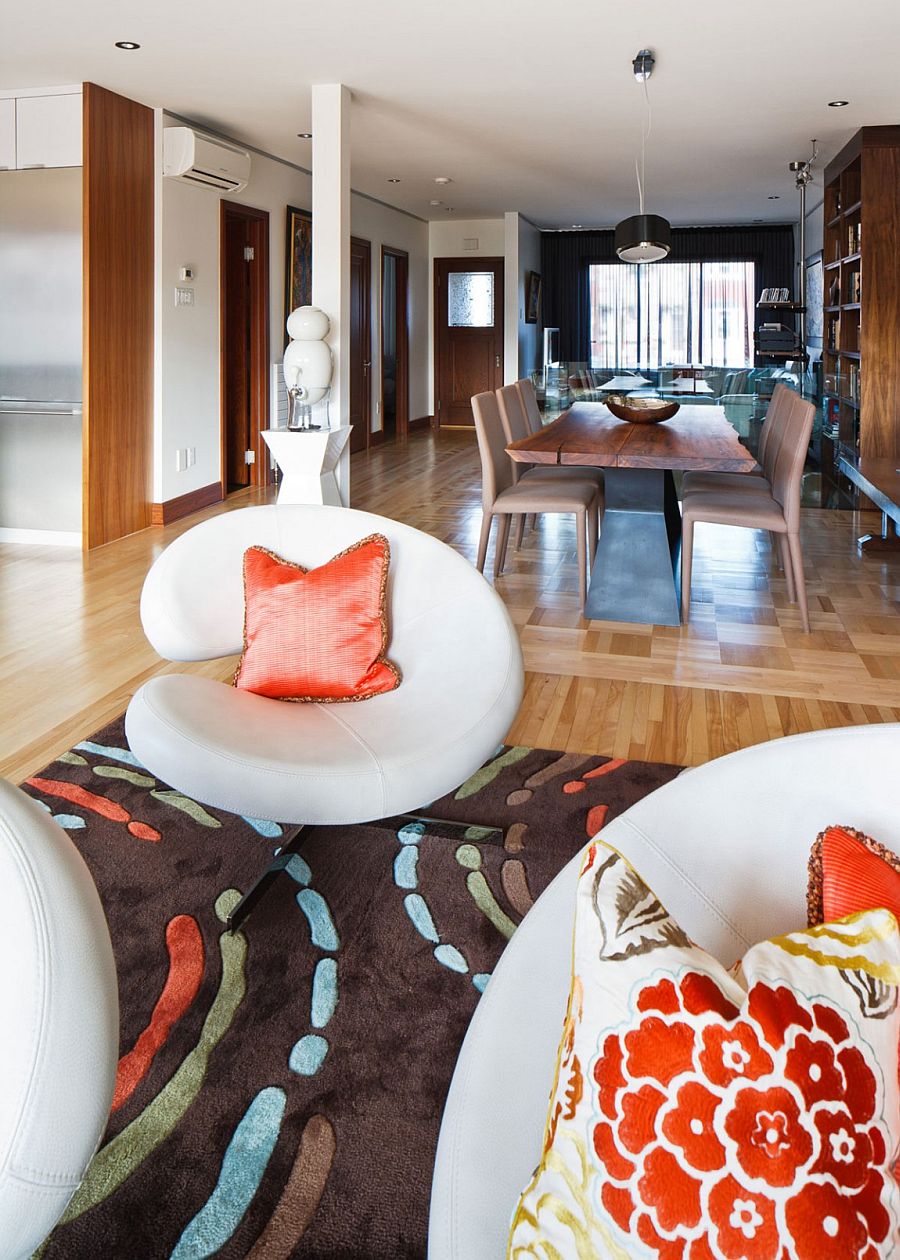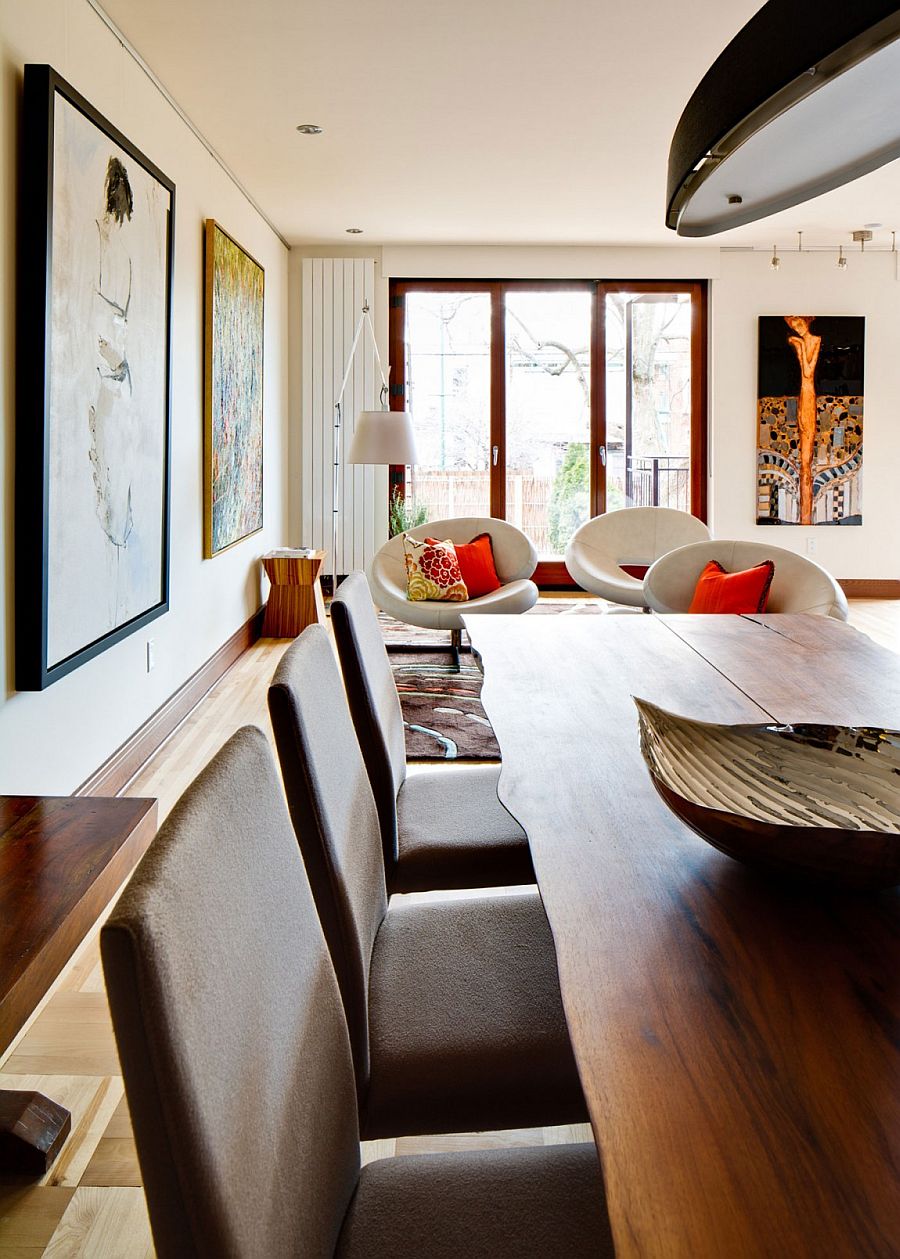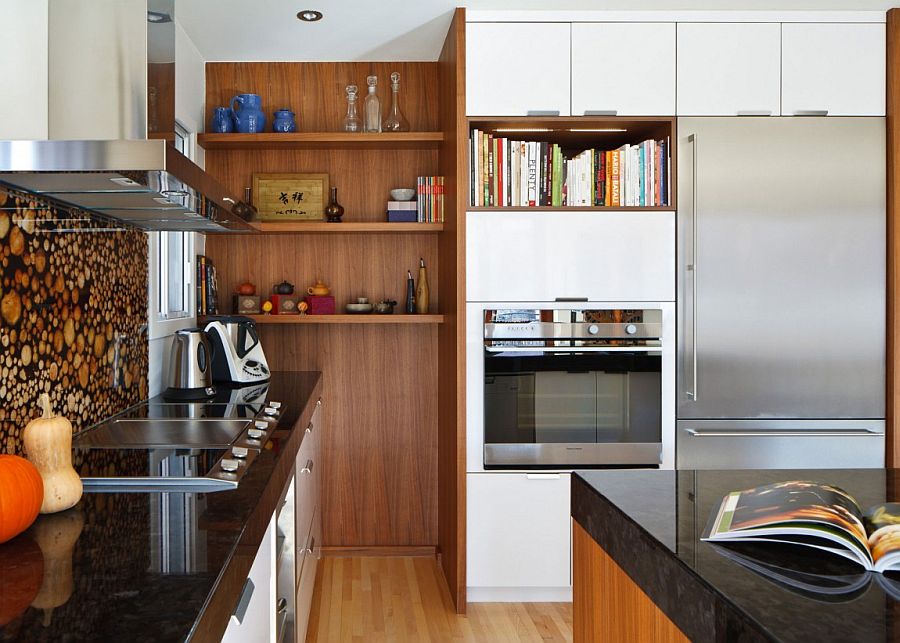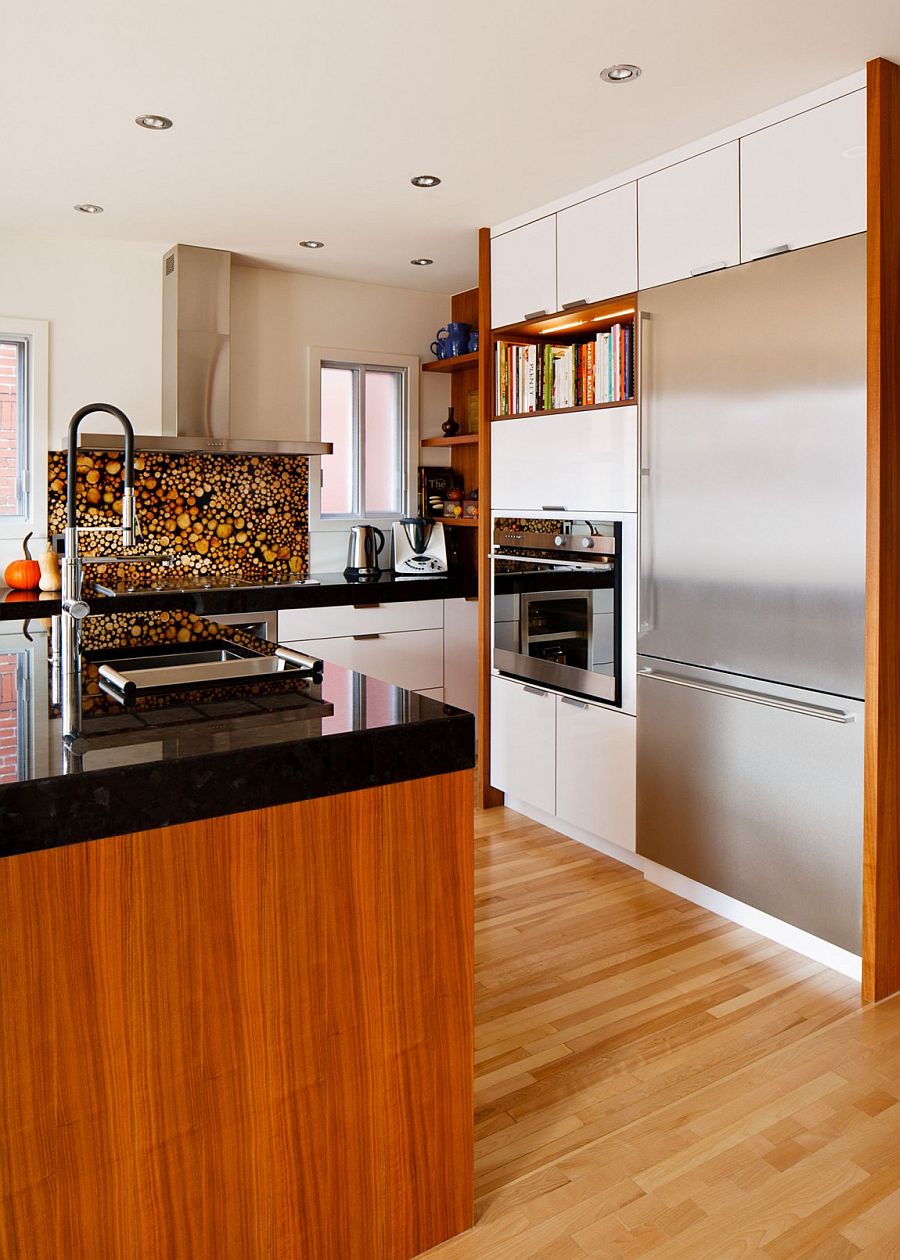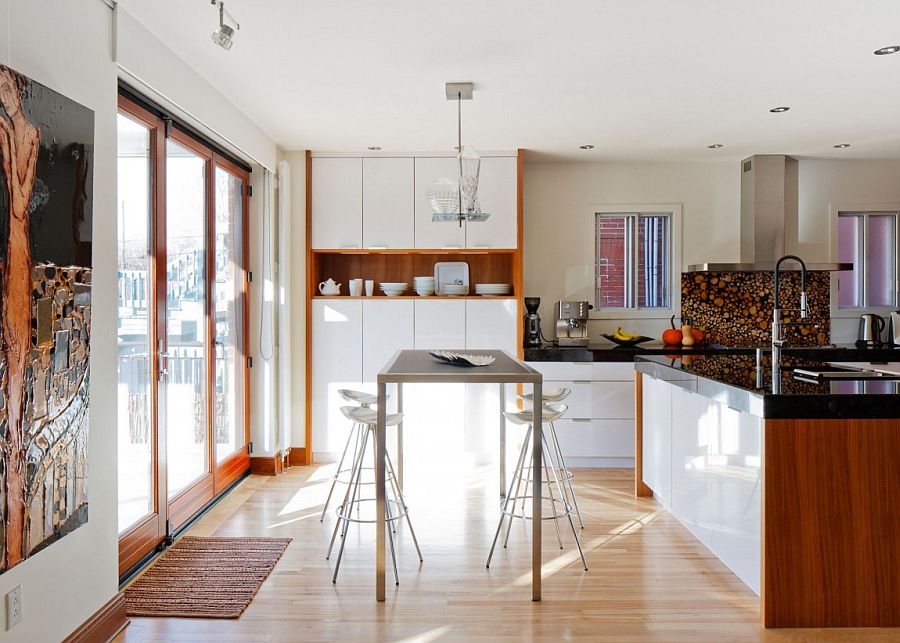 Customers, owners of this duplex occupying the ground floor and the basement, wanted to welcome many guests and be with them, even during meal preparation. Two large patio doors 8 feet wide each pierce the back wall and a view and a large light, bathing the whole house of daylight. The kitchen becomes an important element of this new living space. The brilliant white doors reflect light. An island welcomes guests and serves as a work plan.