With a modern industrial style that borrows from vernacular architecture of Philadelphia and its rich heritage, the Three Piece House designed by Qb3 LLC is a showstopper indeed. The interior of the house feels elegant and polished and yet dark metallic frames, large windows and floor-to-ceiling glass doors bring that timeless industrial appeal. It is the second that holds the living room, dining and kitchen of the house and is the heart of the new residence. Sitting above the street level, this floor offers smart views of the neighborhood while providing ample privacy.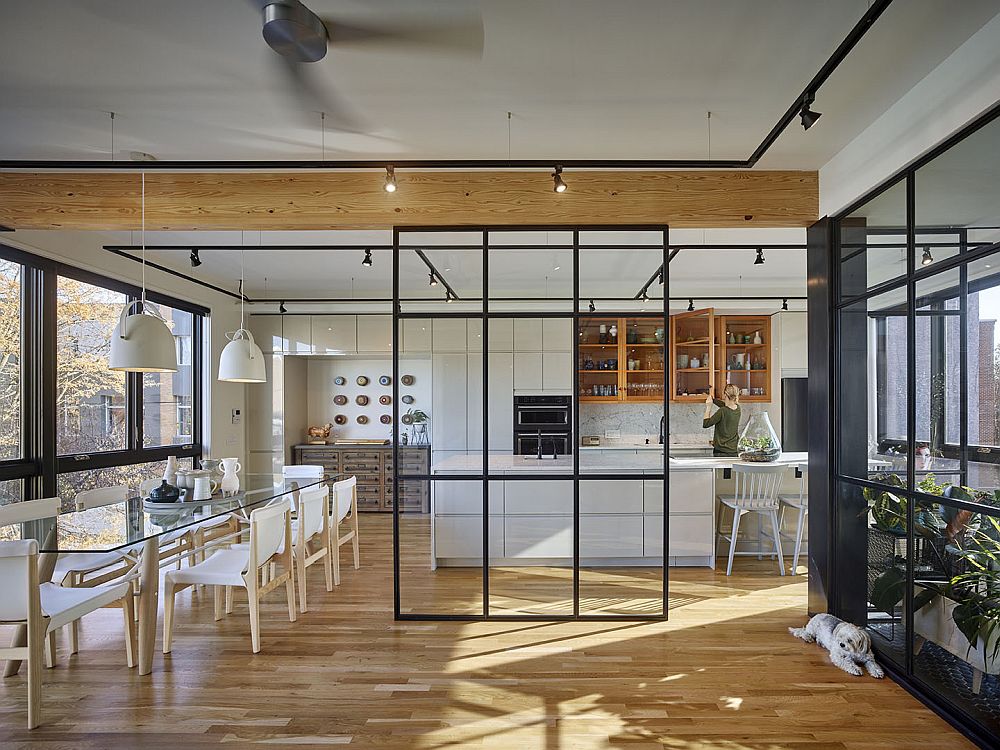 A lush green winter garden sits on the second floor as well and brings in plenty of natural light with the studio and workspace on the first level and the bedrooms on the third level. Despite its contemporary appeal, the house on the outside is clad in cypress wood siding and has a warm, inviting appeal. The exterior does more than just give the house a unique identity. It keeps the interior cozy and reduces reliance on artificial heating and cooling needs.
RELATED: Modern Industrial Japanese Home Redefines Boundaries of Style and Space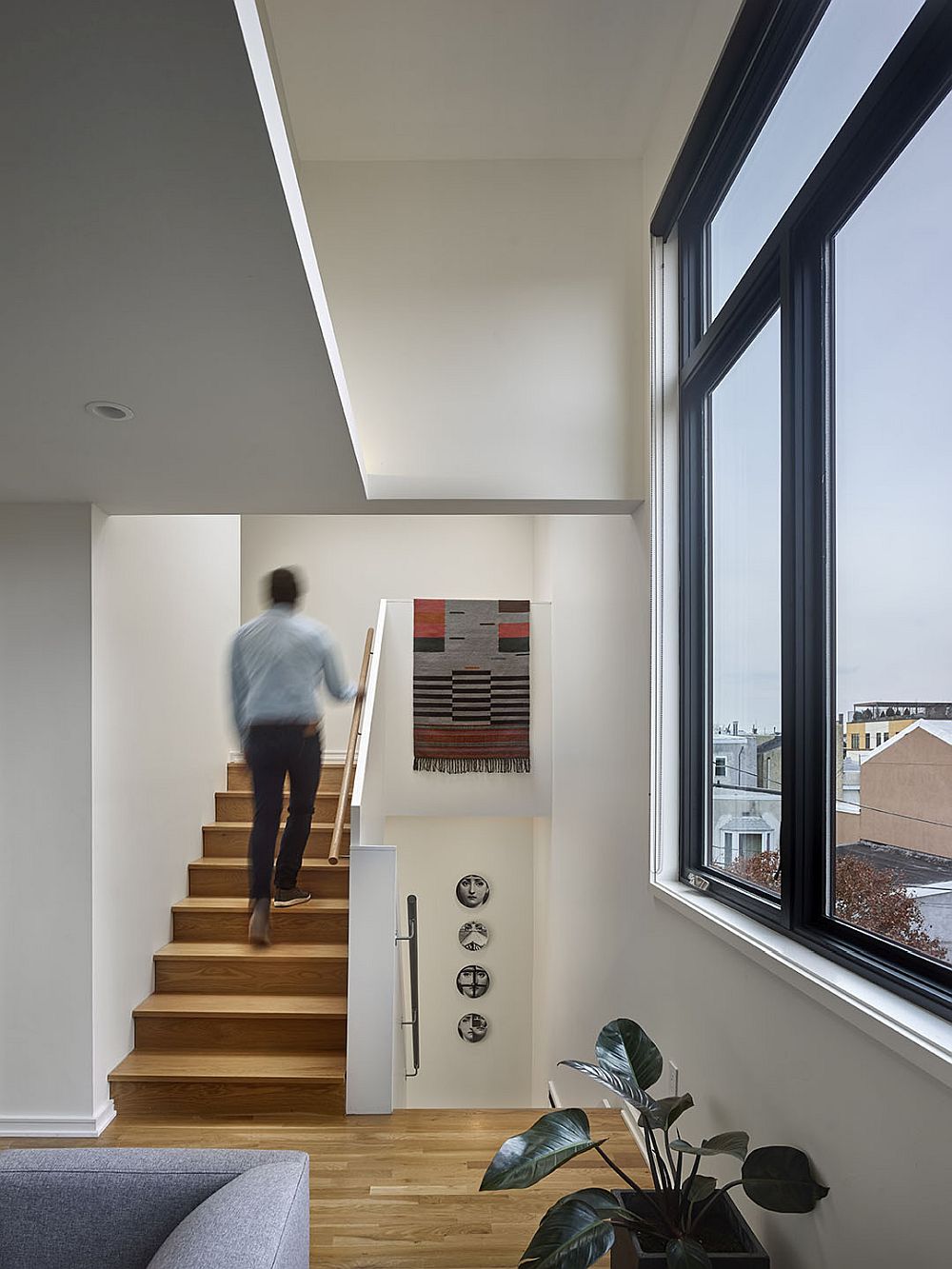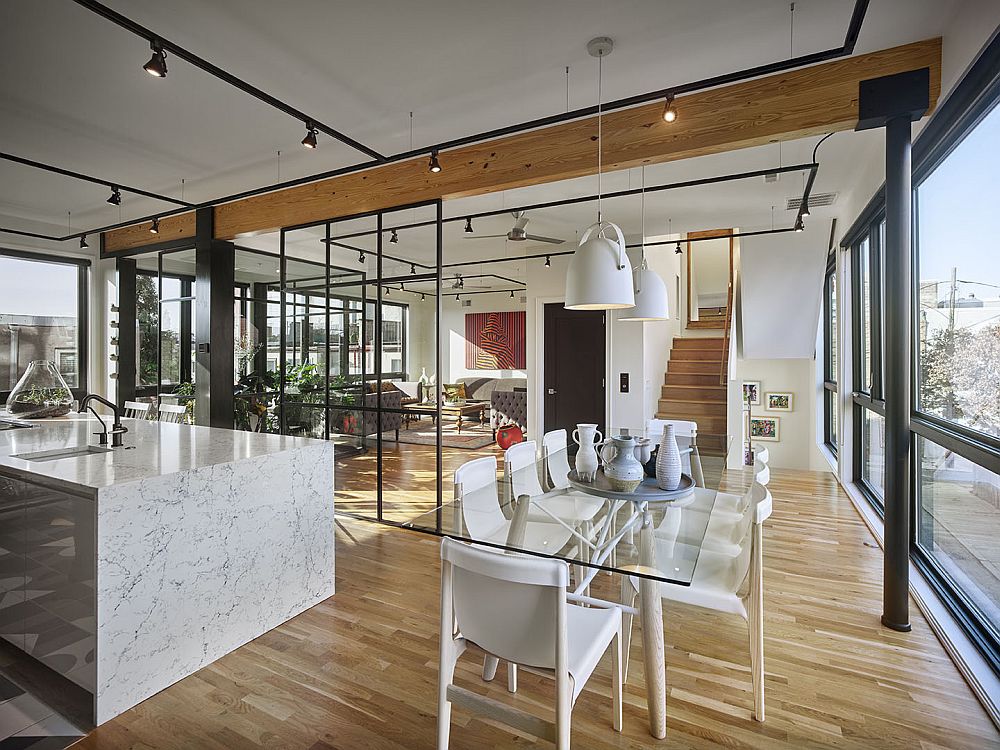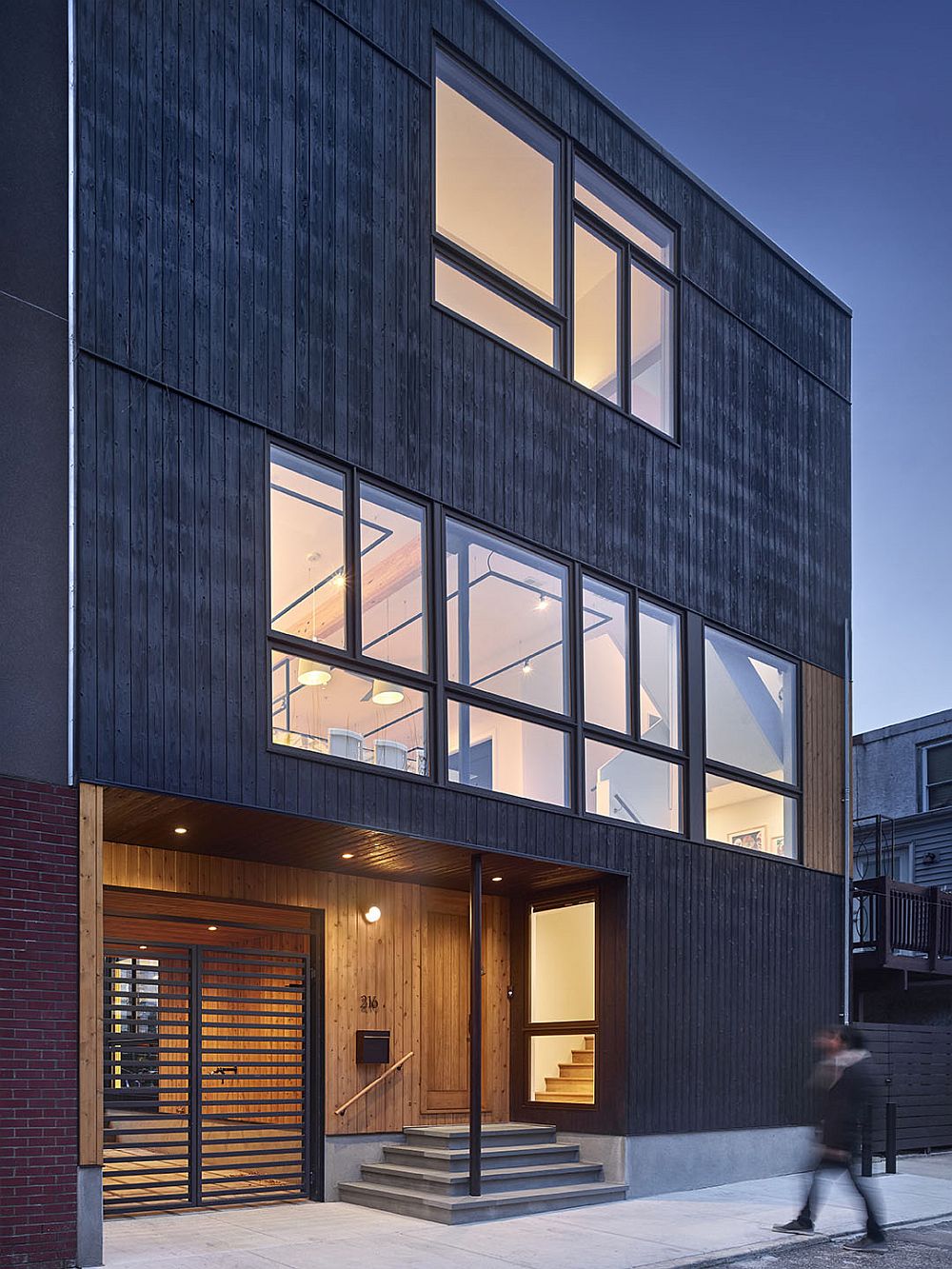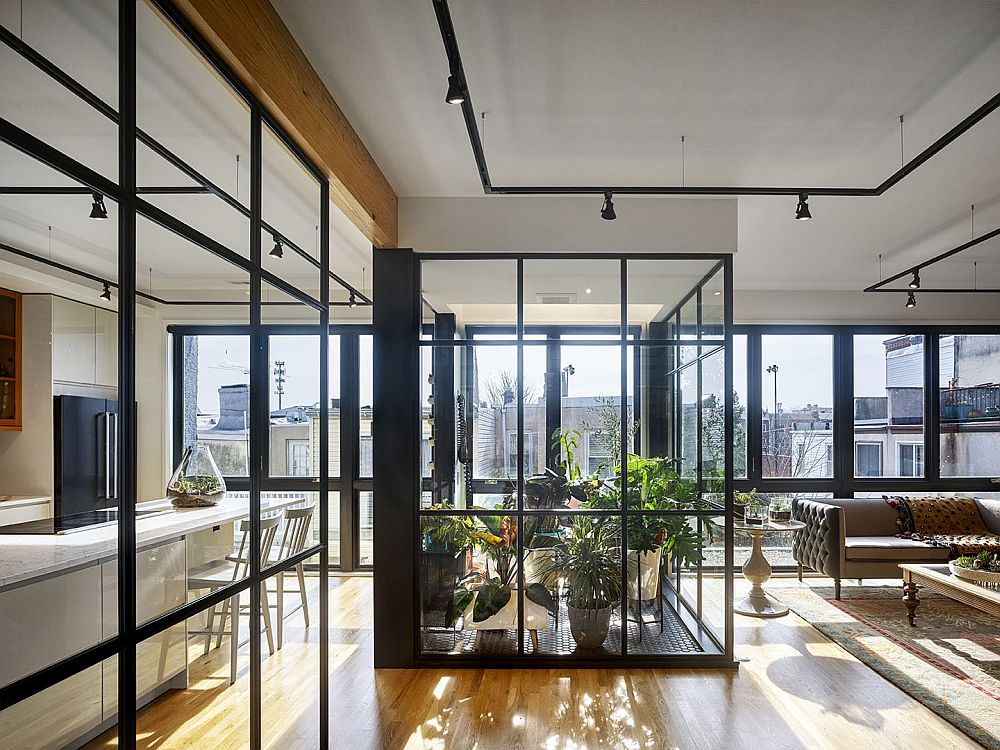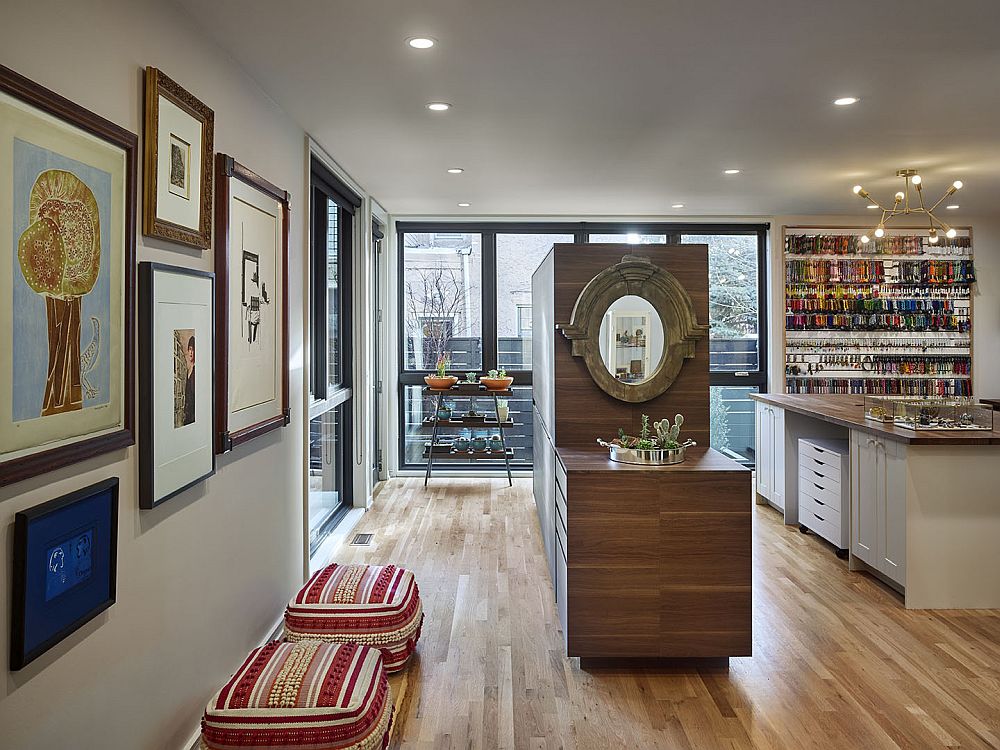 Much like the trendiest living rooms of the season, it is wood and white that holds sway in every room here with the white marble kitchen island adding a touch of urban sophistication. Smart, innovative and perfect for the busy urbanite who seeks a tranquil refuge at the end of each day, this South Philadelphia home has it all! [Photography: Halkin Mason Photography]
RELATED: Dramatic Cantilevered Home in South Korea with a Gravity-Defying Façade!