There are few materials that are as timeless as marble. From the days of Roman kings and Emperors in India, to modern masterpieces that depend largely on the stone for their grandeur, marble has a classic and charismatic appeal that is simply undeniable. Marble in the kitchen is a trend that is on the up, and many cutting-edge kitchens on display at this year's EuroCucina also seemed to be draped in marble. And it is the kitchen island and its lovely countertop that is given the marble treatment by most homeowners.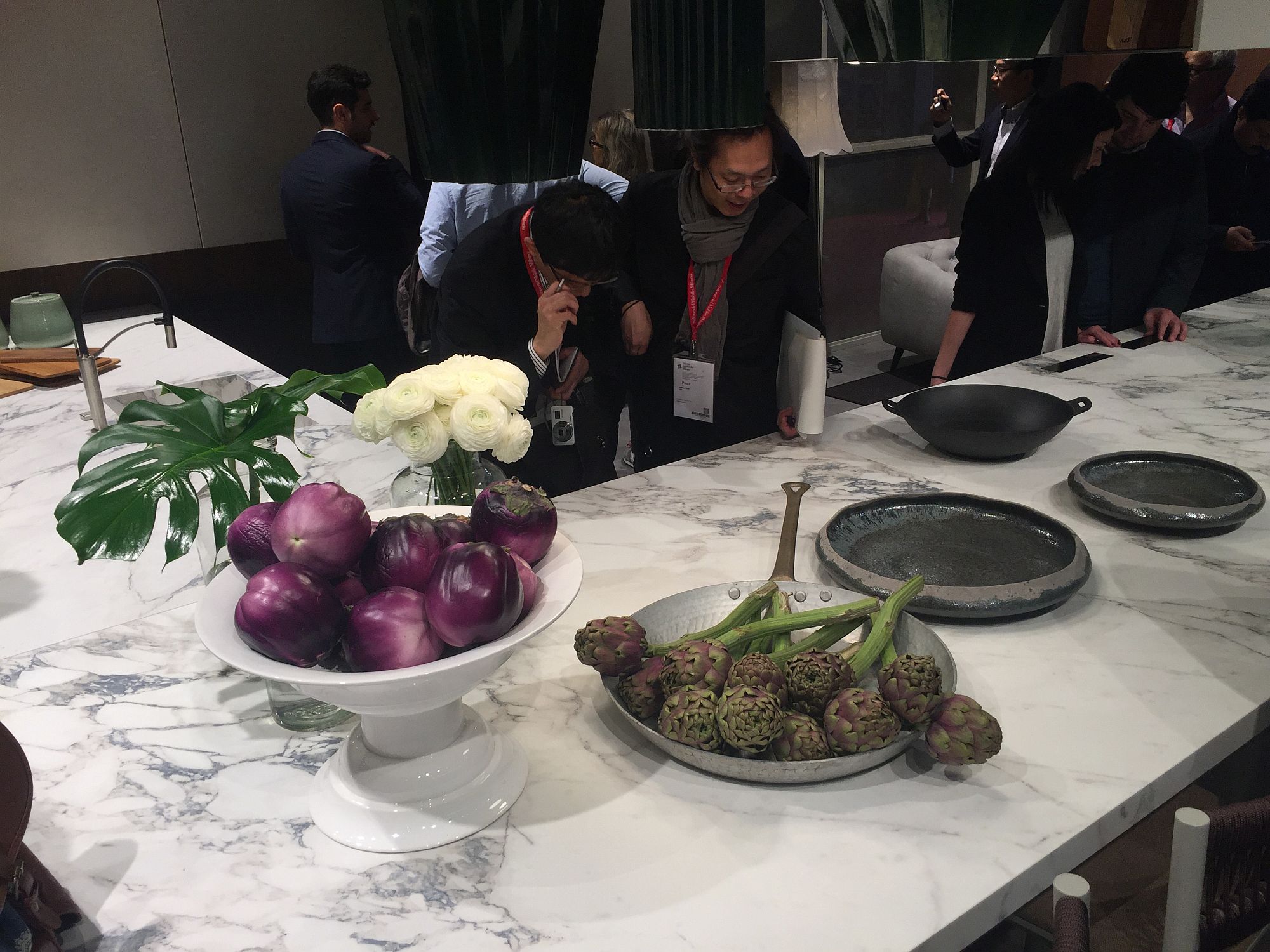 Marble kitchen island countertops come in a wide range of forms and are obviously as diverse as the stone itself. Whether you prefer Carrara marble, the more exuberant Calacatta marble or something entirely different for your kitchen island, it is essential to consider the many pros and cons of using the stone in the kitchen before making a final decision. Dashing and demanding, the big visual impact that marble offers definitely comes at a price!
All About Marble
Adding marble to the kitchen can be an expensive affair and requires plenty of care. Not every kitchen is ready for a marble upgrade, and if your home sees plenty of traffic with kids and pets constantly around, then you might want to reconsider choosing marble for the kitchen island. Marble both stains and etches easily, and anything acidic can quickly leave behind permanent damage. All it takes is one spill that is not instantly cleaned and your marble countertop can start losing both its sheen and visual appeal.
RELATED: 24 Tiny Island Ideas for the Smart Modern Kitchen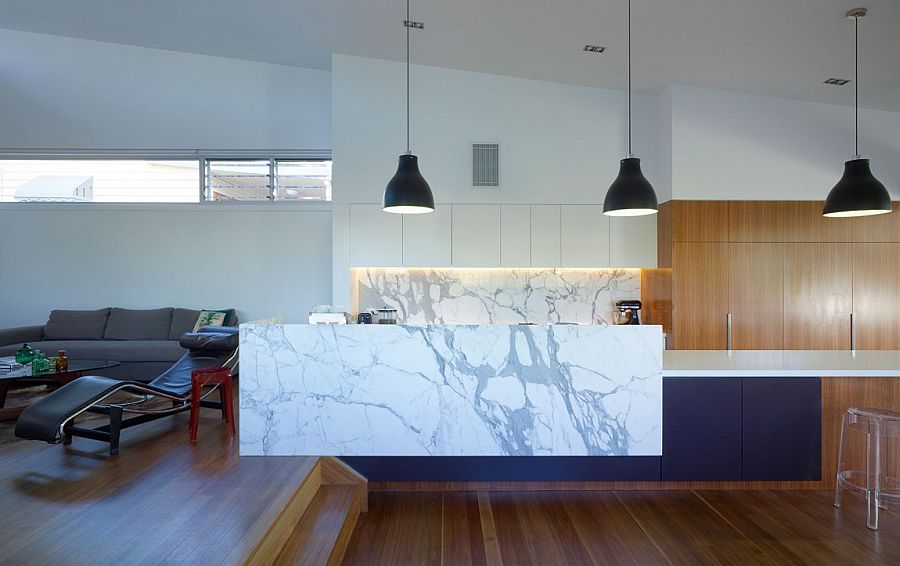 But if you are fine with the 'high maintenance' that marble brings along with it, consider using the stone for both the kitchen backsplash and the island countertop to give the space a more curated and refined look. If the backsplash seems like a risky place, then repeat it elsewhere with an accent feature or even add it to the dining room next to the kitchen to create a sense of continuity.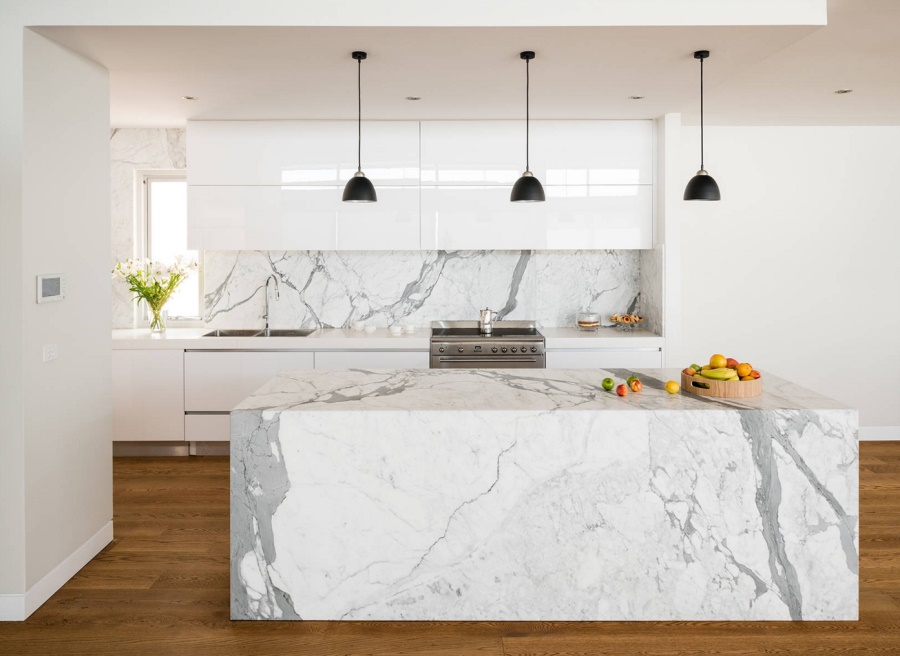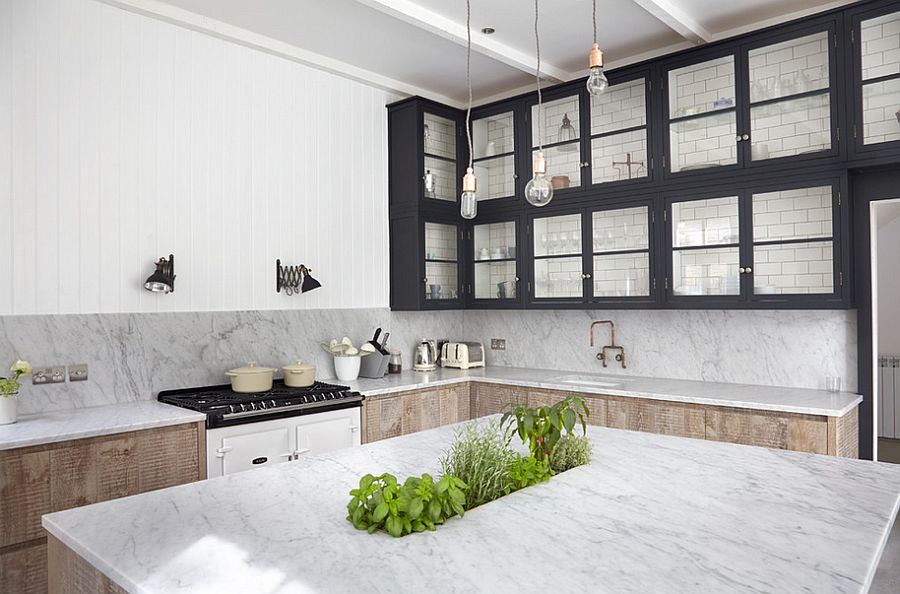 Marble Island Countertops
Choosing between a glossy finish or a honed finish for the island countertop can make all the difference to your kitchen's ambiance over time. A polished, glossy finish definitely is more appealing visually, and it reflects light fabulously to give the kitchen a stunning focal point. But marble countertops with a glossy finish etch easily when exposed to acidic materials, and if you are not careful, the whole thing can turn into a big mess within just a few months. Honed marble on the other hand is already etched and hence far safer, but the downside is that it stains easily!
RELATED: Minimalist Kitchen Is A Celebration Of Exquisite Textures And Urbane Panache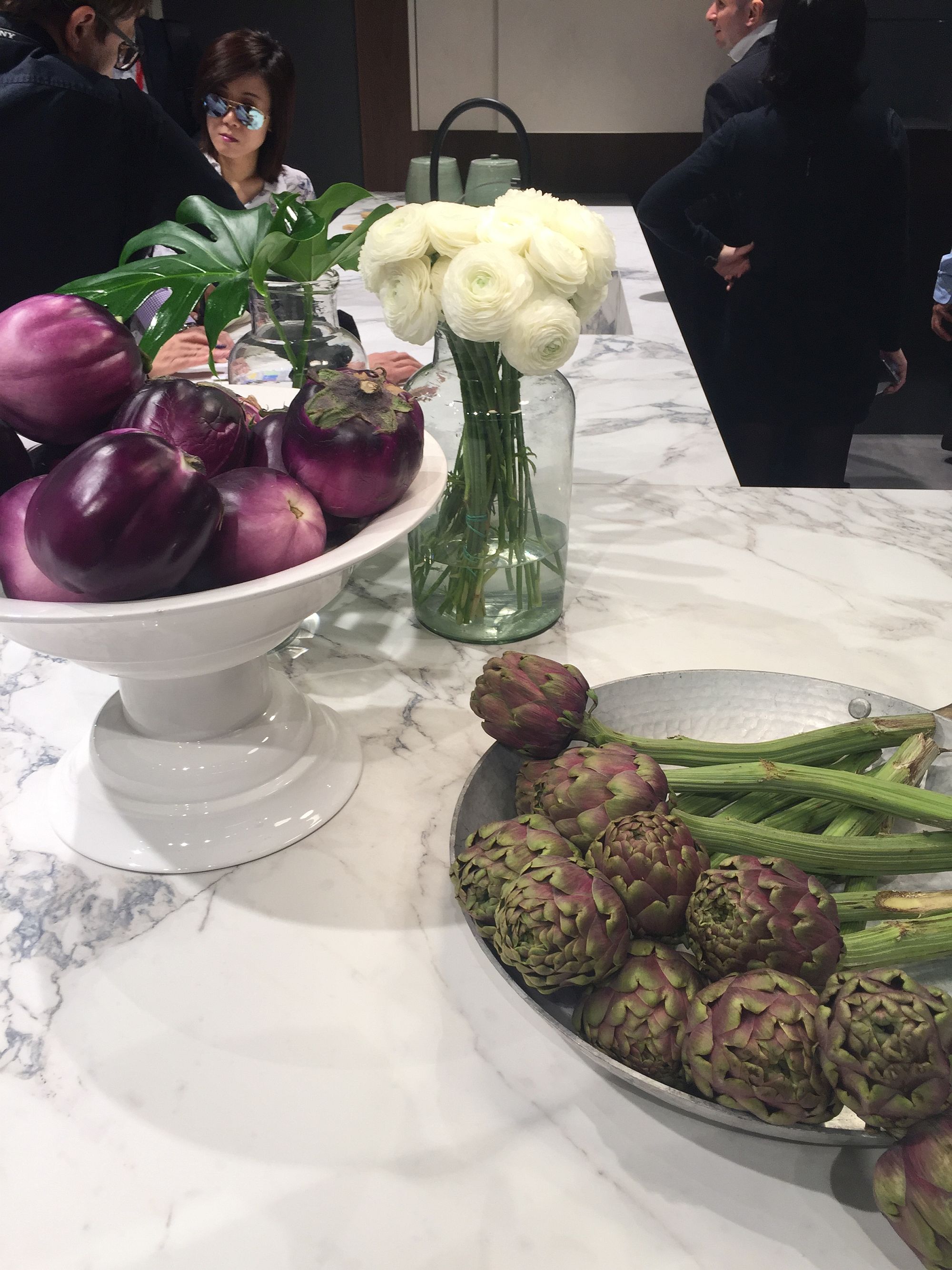 Irrespective of the finish, marble countertops definitely require more care than most other stone surfaces. Of course, the aesthetics they offer more than make up for this extra effort, and if the base of your kitchen island is clad in dark wood tones, then the picture of contrasting textures and hues makes it an even more tempting option.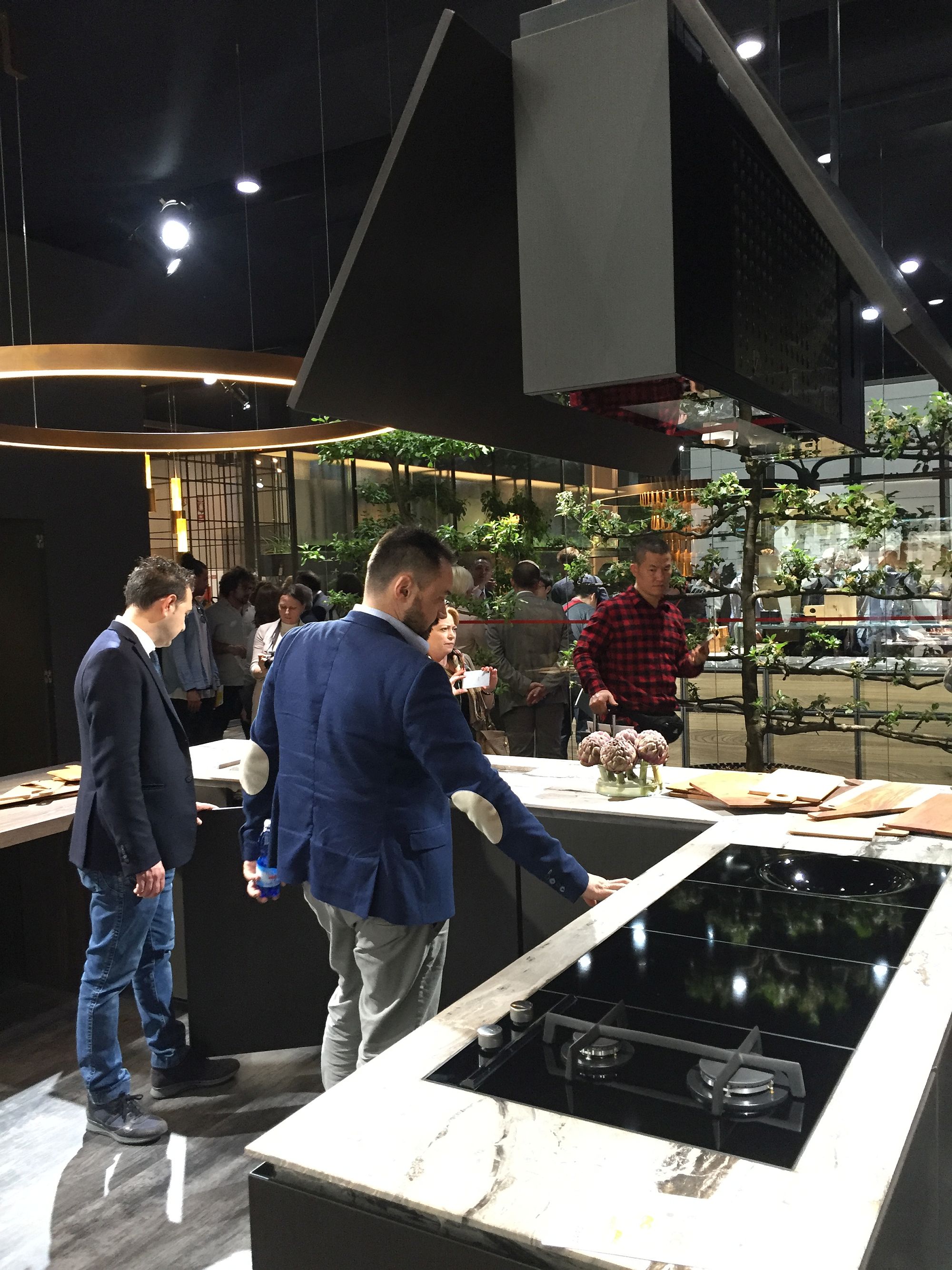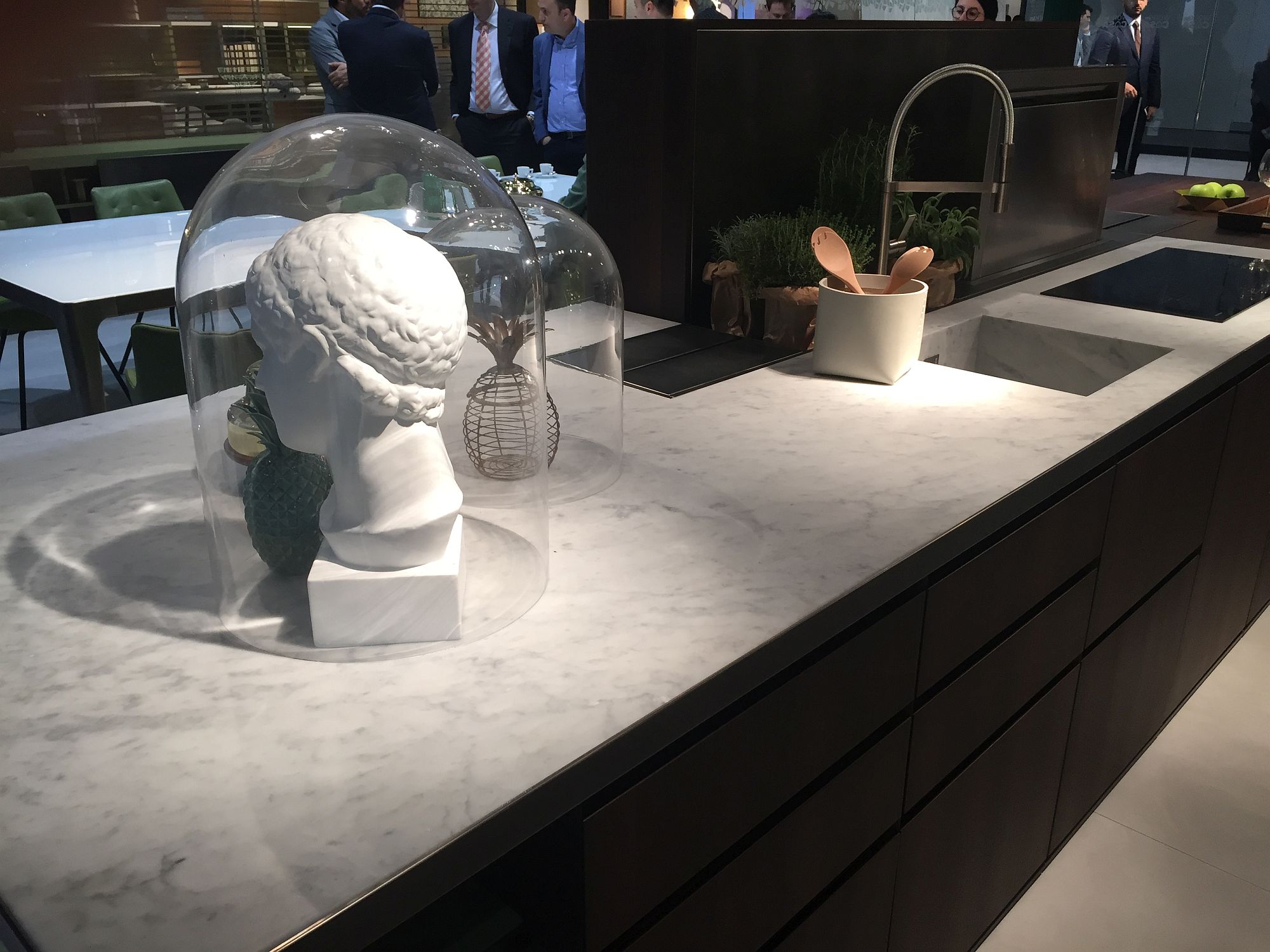 Marble, Wood and Brick
We absolutely love kitchens that bring together different materials, finishes and hues in a seamless fashion, and despite all the contrast, the overall image looks both stylish and sophisticated. For those who are both skillful and imaginative enough to accomplish this, the marble countertop offers a perfect way to add panache and refinement to a kitchen already clad in wood, brick, metal or even glass. The graceful finish of marble acts as a counterbalance to the rough presence of brick and unpolished stone, even as it draws you in with its beauty and magnetism.
RELATED: Kitchen Island Design Ideas – Types & Personalities Beyond Function