Sunken living rooms, or conversation pits, were all the rage in the 60s and 70s, but they can still be just as comfy and stylish in the aughts. With so many of us opting for open plan spaces these days, creating a casual but defined "conversation pit" is a fun way to break up your living room into manageable zones. Read on for some of our favorite inspiration rooms featuring cozy sunken living areas that we'd love to nestle up in.
Cozy, Modern Conversation Pit Spaces
Industrial spaces can tend to feel cold and empty, but this expansive Barcelona loft manages to feel warm and welcoming thanks in large part to its relaxed conversation pit. The submerged area picks up on the iroko and oak wood cladding of the walls with its rustic cushions, but a sumptuous grey couch ups the ante with a touch of luxury.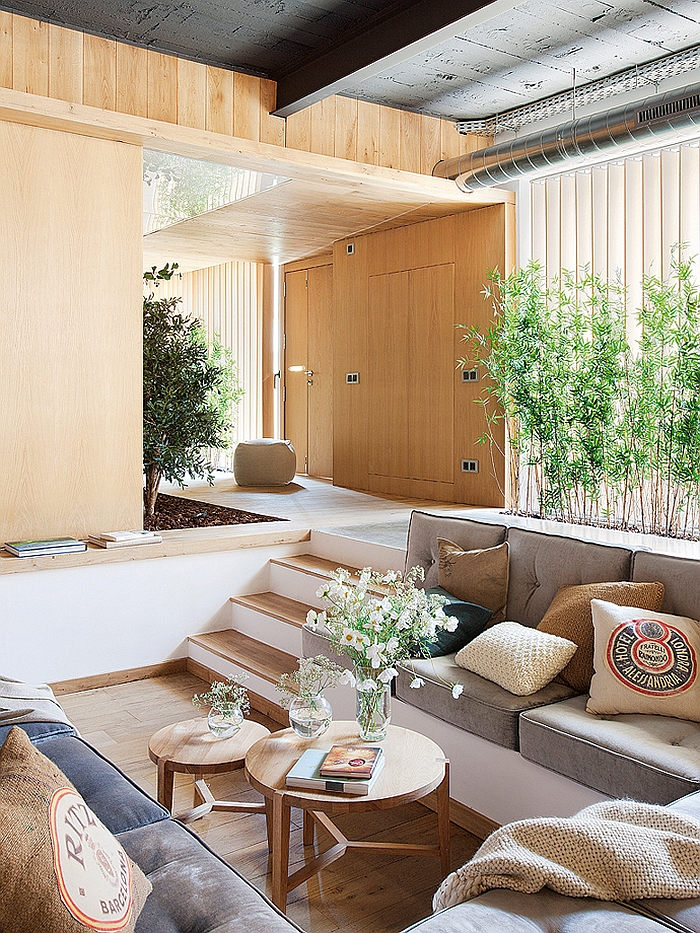 The soaring ceilings of this bright and airy Texas home are further exaggerated by its recessed seating area. The raw look of the wooden ceilings and concrete floors are softened by strategically placed pops of color and plush pillows.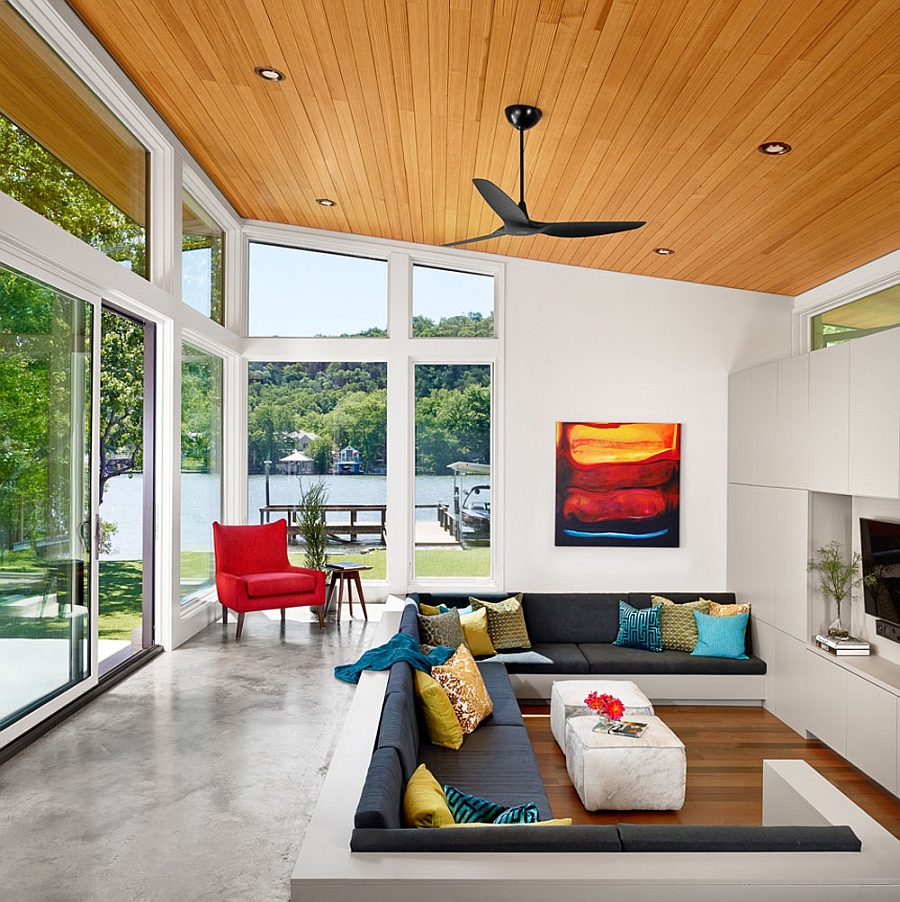 Vega Architecture's design for the Busch Home in Lakewood, CO is a wonderful example of how a sunken living room can still maintain a sleek, modern look. By keeping the depth of the pit fairly shallow and using furniture with clean, wooden lines, the space still feels light and airy. A pop of warm, lighter colored carpeting also creates a nice texture change when paired with the harder but more durable tile used on the higher level.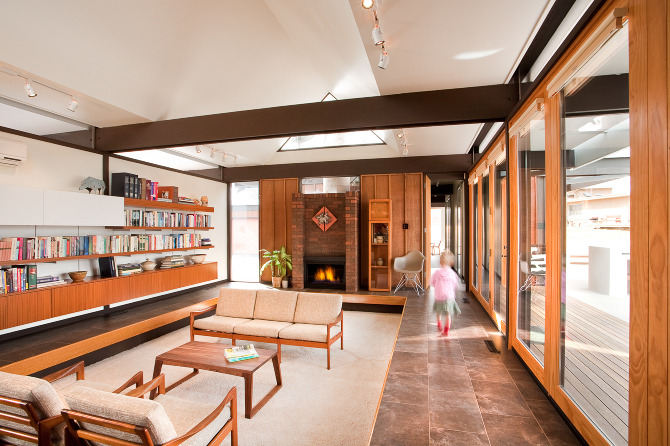 When Amber Flooring installed their engineered prefinished square edge Stilnovo-Afrormosia planks throughout the Los Gatos home, they didn't forget the living area's conversation pit. Now the space is lined with the warm material, making it the perfect spot to curl up around the fireplace.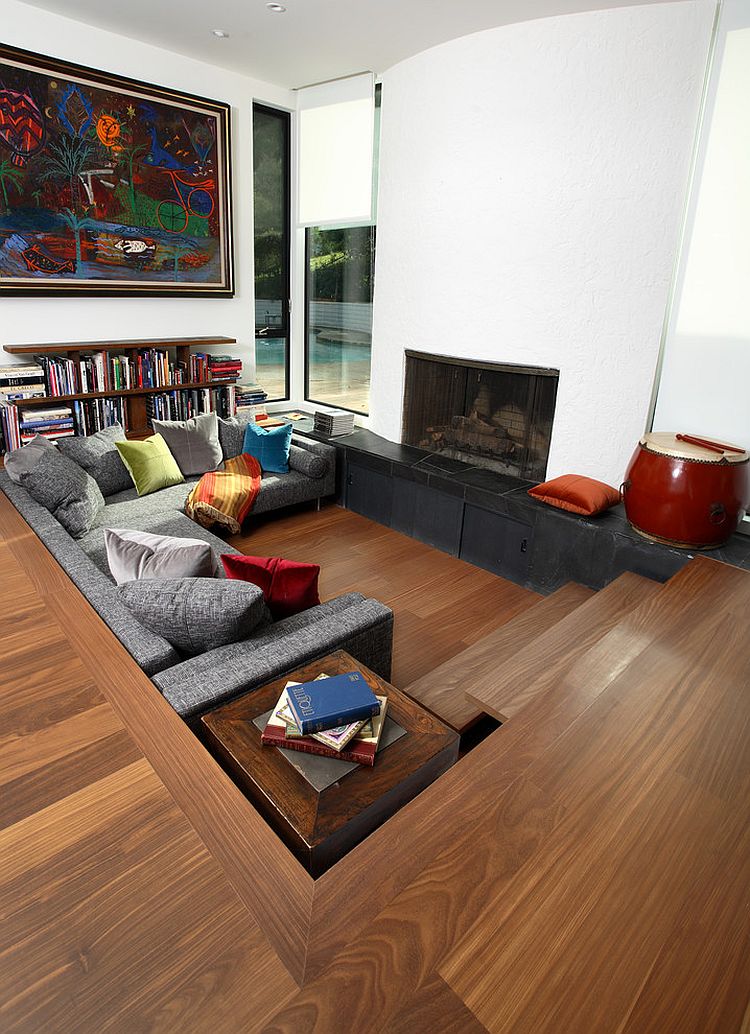 Connected with the Outdoors
It's no surprise that our friends Down Under know how to get low when it comes to their living rooms. Designed by Georgia Ezra of G. A.B. B. E. Studio, the cool and contemporary Brighton Escape home is made a bit more comfy thanks to a dropped seating area lined with the same wood that accents the ceiling, walls and stairs.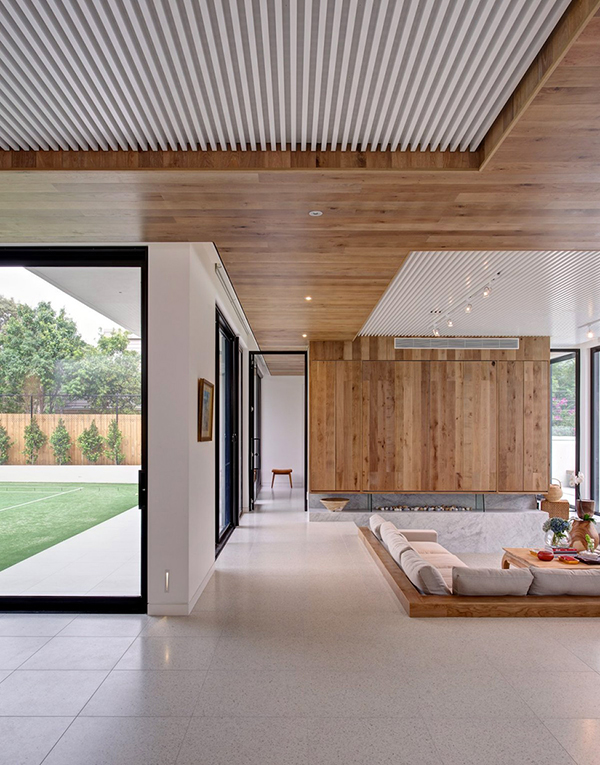 Located in Merida, Mexico, Casa Sisal's vast great room boasts a recessed sitting area that emphasizes its modern splendor by creating a symmetry with the home's 3-sided infinity edge swimming pool.The best part? This opulent 2-bedroom home is available for rent for a mere $299 a night so that you can snuggle up there yourself.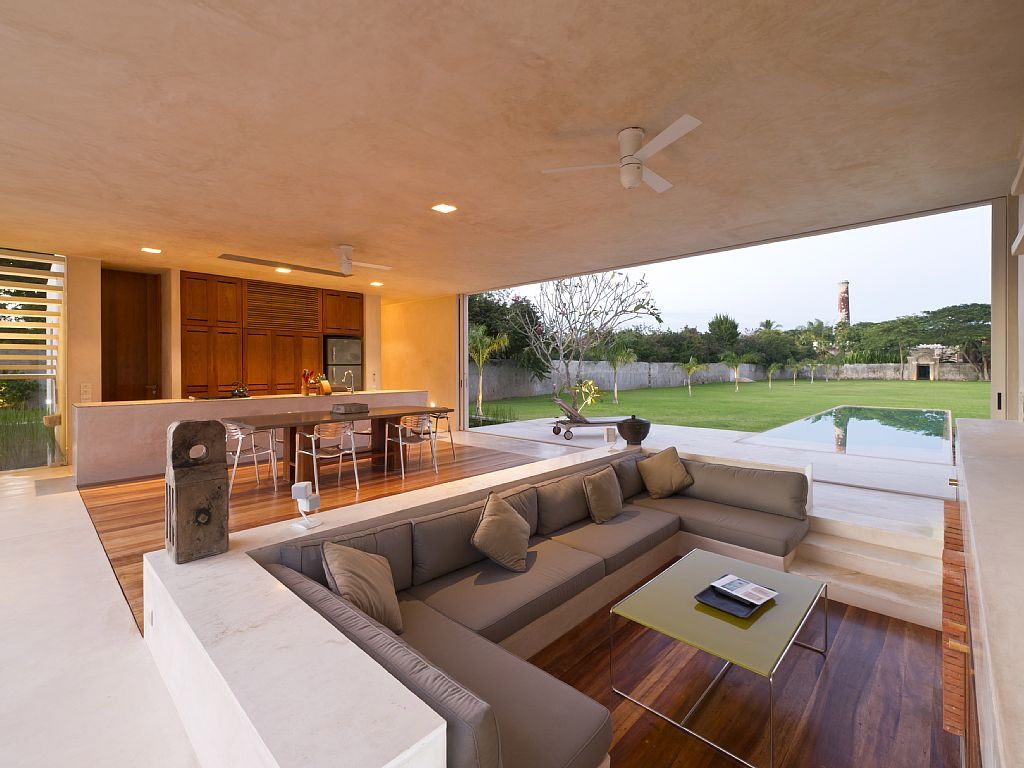 Taking The Conversation Pit Outside
And who says recessed living areas need to be indoors? Your outdoor space can benefit just as much from sunken seating, as evidenced by this elegant, stone-lined patio by Dean Herald-Rolling Stone Landscapes.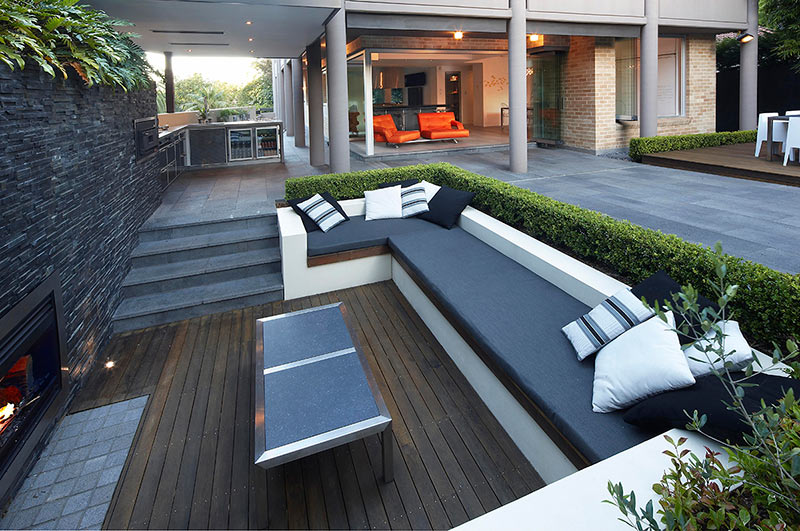 An Air of Luxury
And for one final dose of sunken living room eye candy, feast your eyes on this over-the-top living area by Chris Barrett Designs. The former estate of Johnny Carson features giant windows overlooking a cliff in Malibu, so it's no wonder a safe and plush sunken sofa was added to ground the space.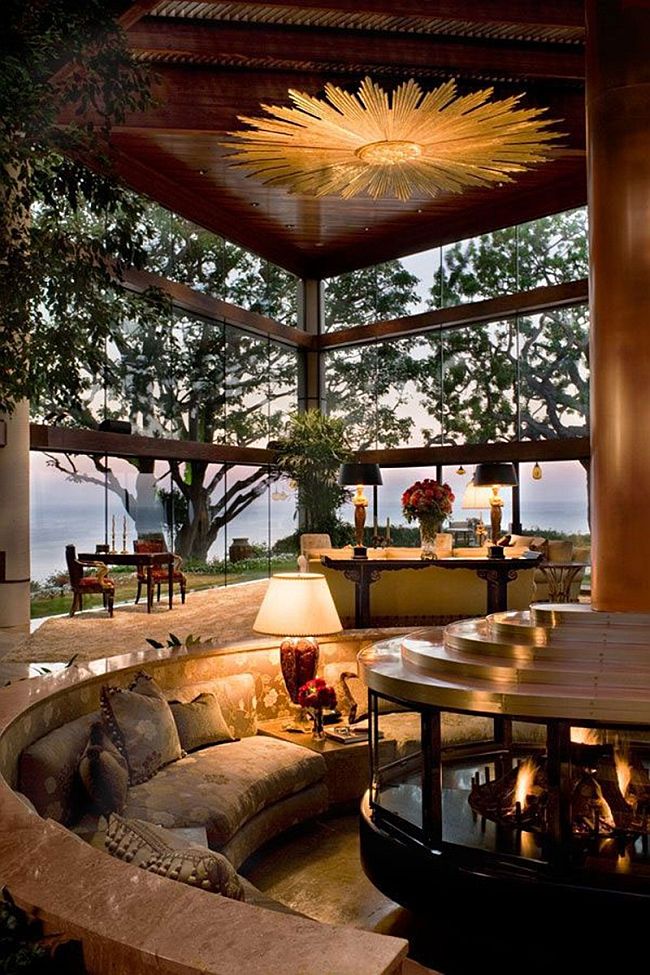 Can't get enough of these remarkable rooms? We'll give you a moment to let it all "sink" in.