The weekend retreats and cool cottage homes of Texas have an inimitable charm of their own. Draped in wood and stone, many of these marvelous delights come with an airy and open ambiance that sees the lines between the interior and the landscape being blurred with elegant charm. Combining this smart indoor-outdoor interplay with a breezy design style that evokes the images of a dreamy summer evening, the Ski Shores Lakehouse is all about relaxing in style! Giving the old Dogtrot style a contemporary makeover, the weekend getaway uses limestone, wood and glass in a balanced and beautiful fashion.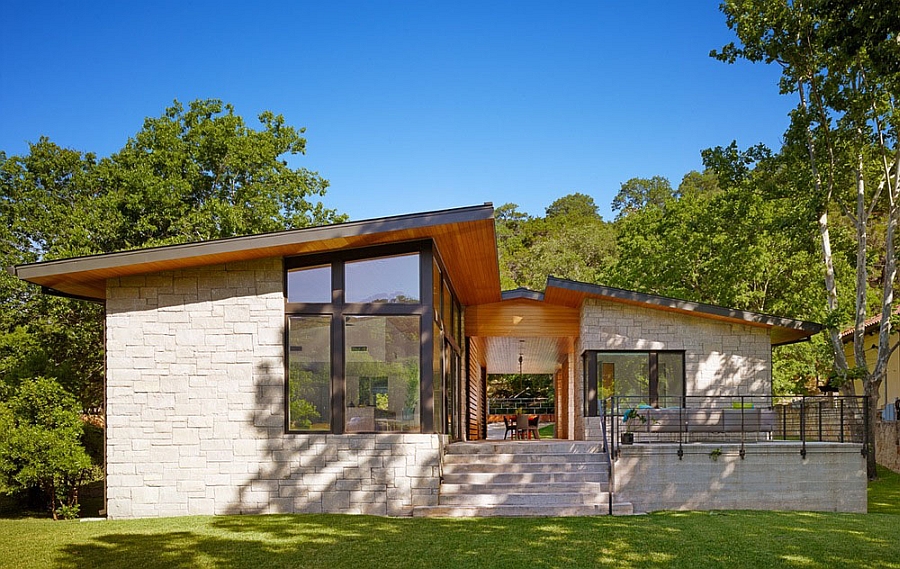 Crafted by architect Stuart Sampley, this gorgeous home welcomes you with a sunken living room that allows you to escape the midday Texas heat with a quick, refreshing nap. The sunken space also offers ample privacy and gives the interior an air of luxury. A modern kitchen in neutral shades is enlivened by pops of yellow and cheerful bar stools. The extensive use of wood for both the flooring of the sunken living area, the kitchen island and the ceiling gives the home an inviting warmth that complements its open, cheerful look.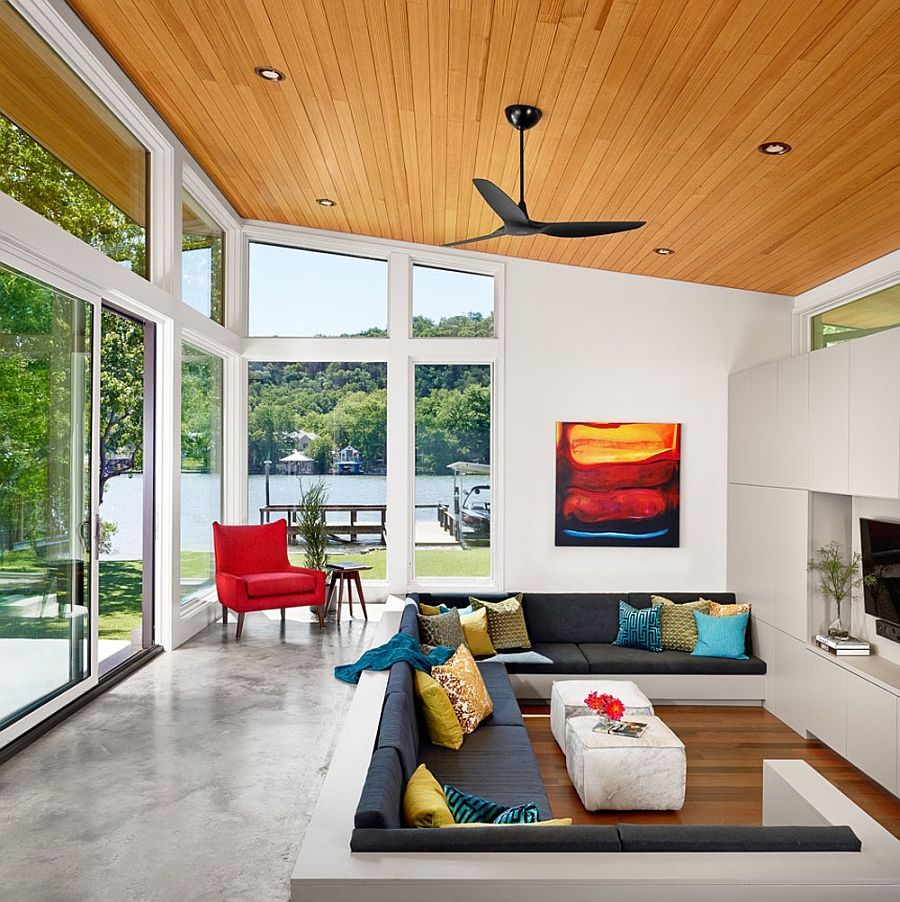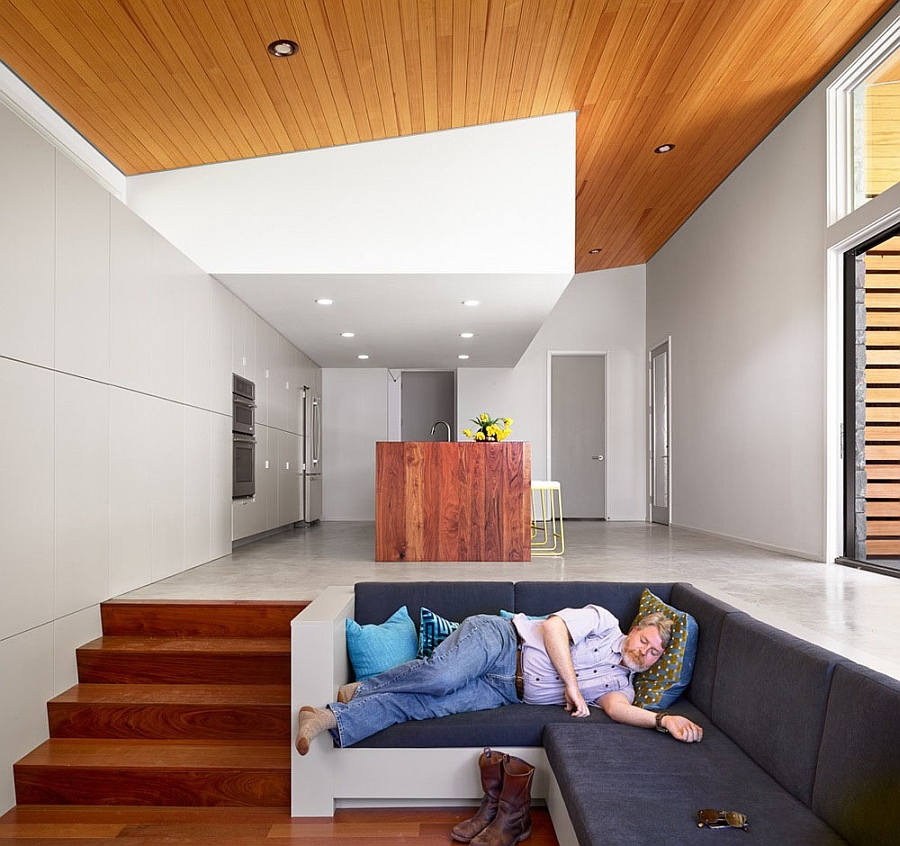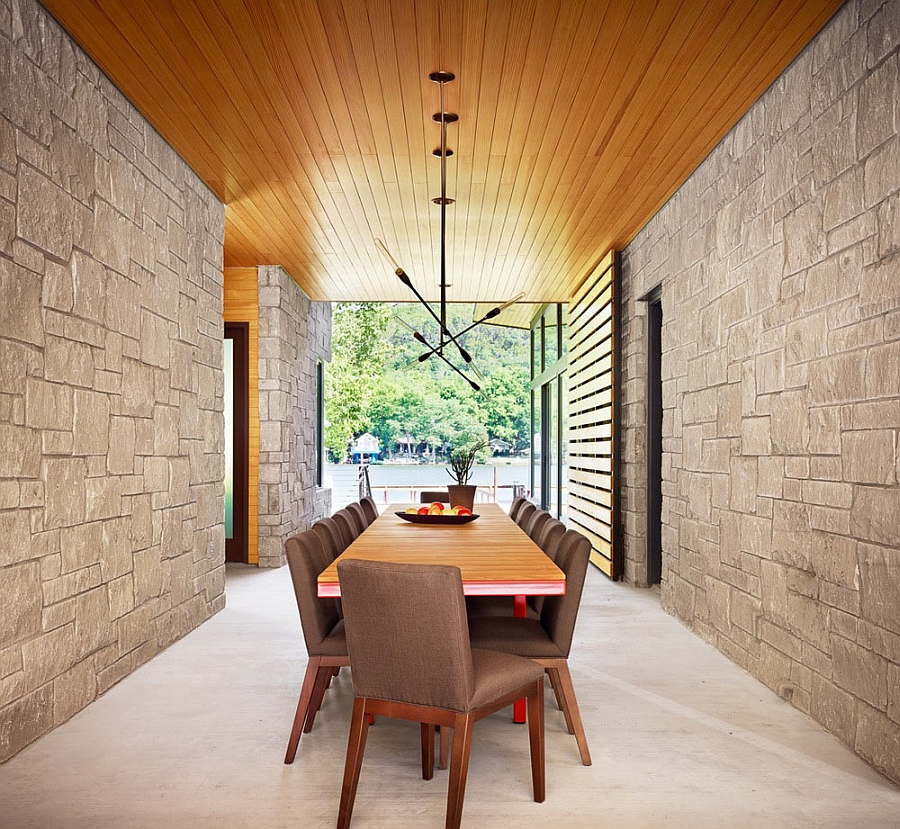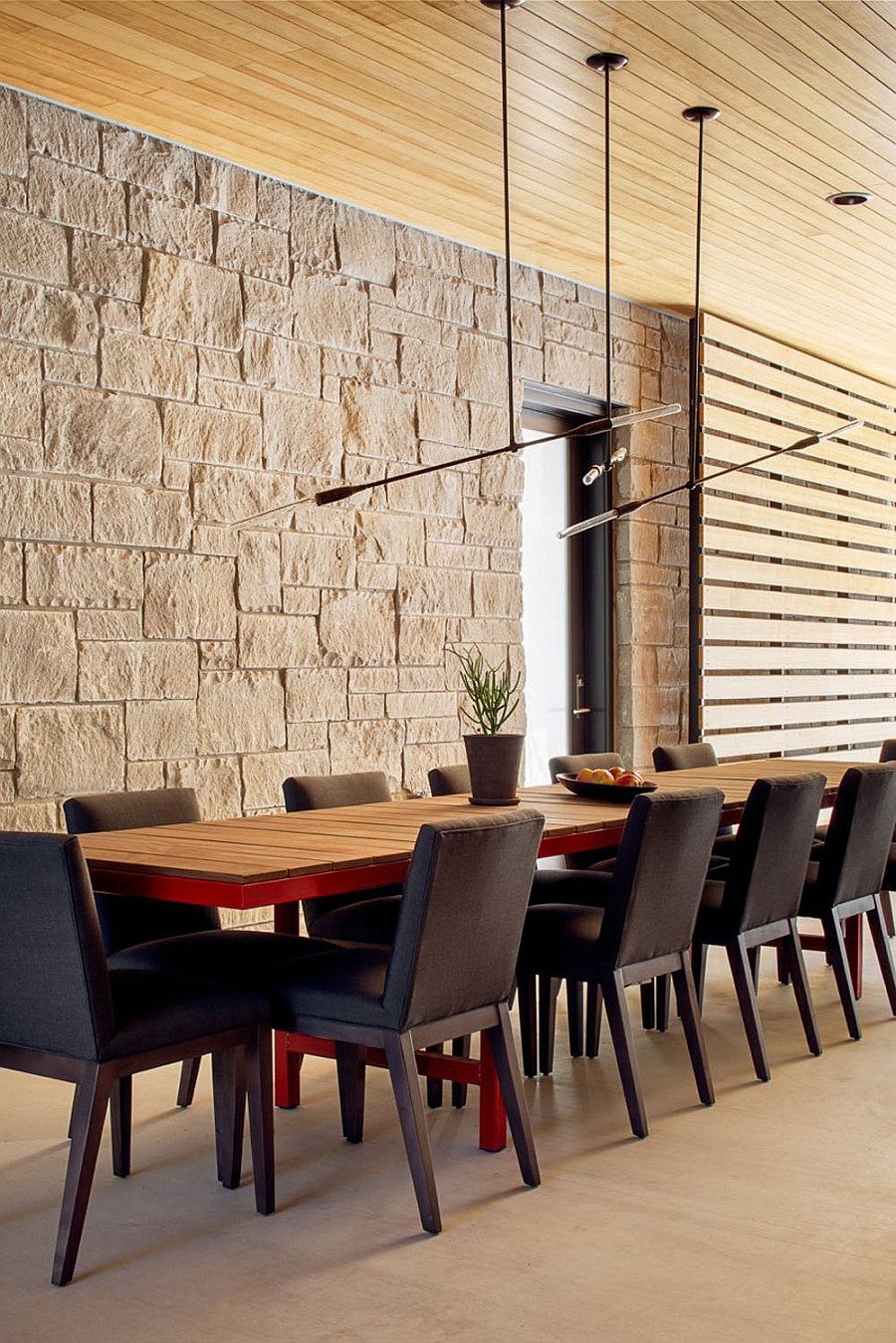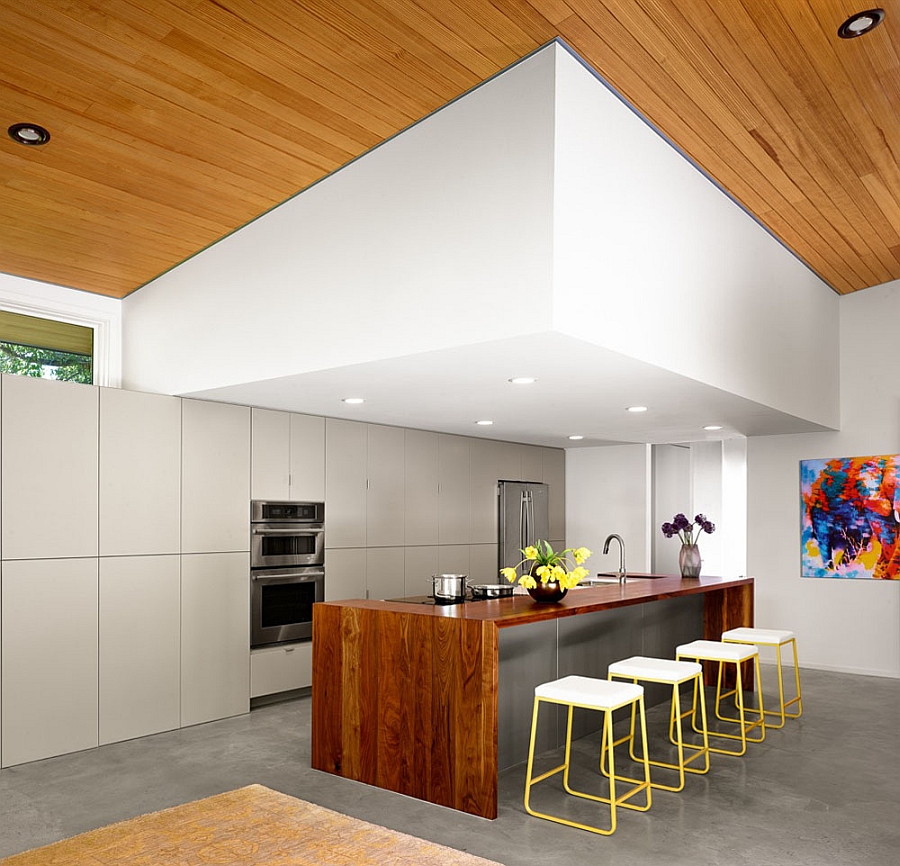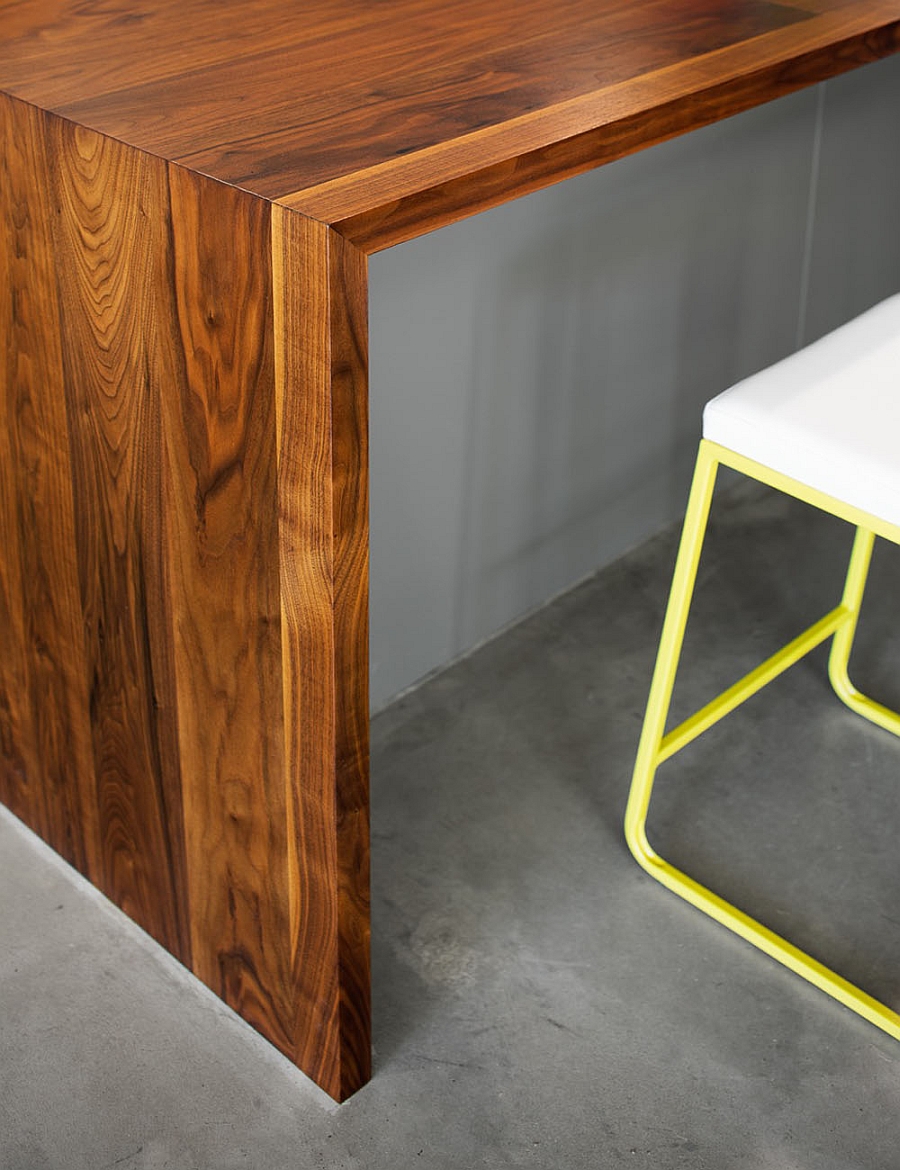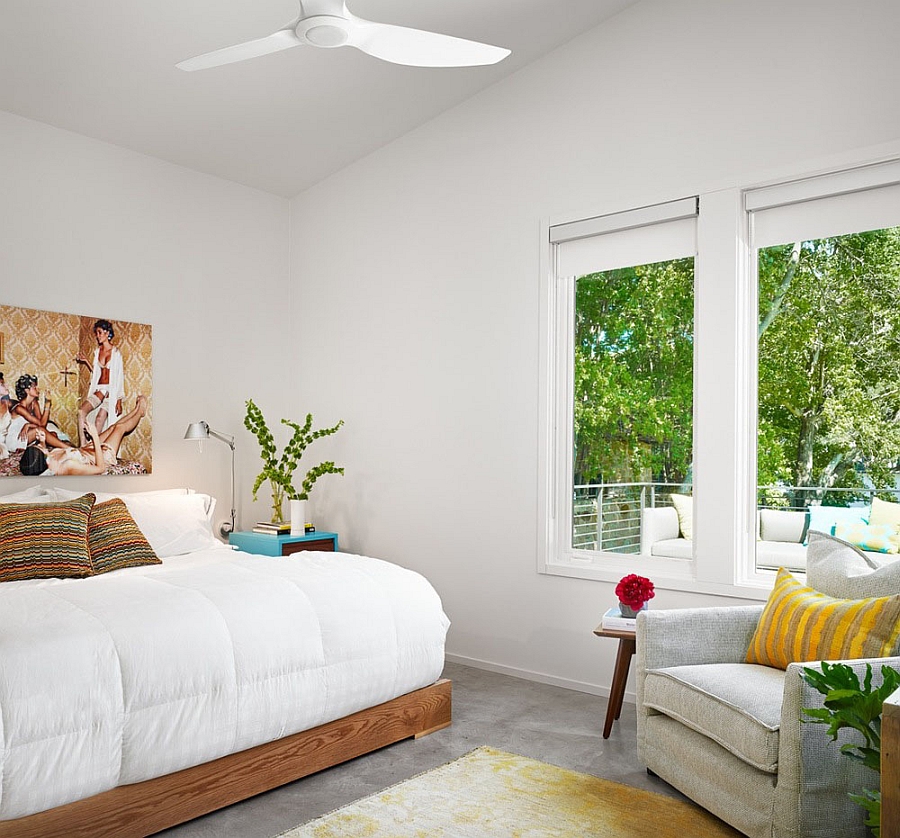 Large sliding glass doors, smart windows and skylights usher in ample ventilation, while a cool bedroom in white offers the perfect private sanctuary with framed views of the backyard. An outdoor lounge and beautiful views of the nearby lake make the stay here even more pleasurable. An ideal way to escape the urban rush!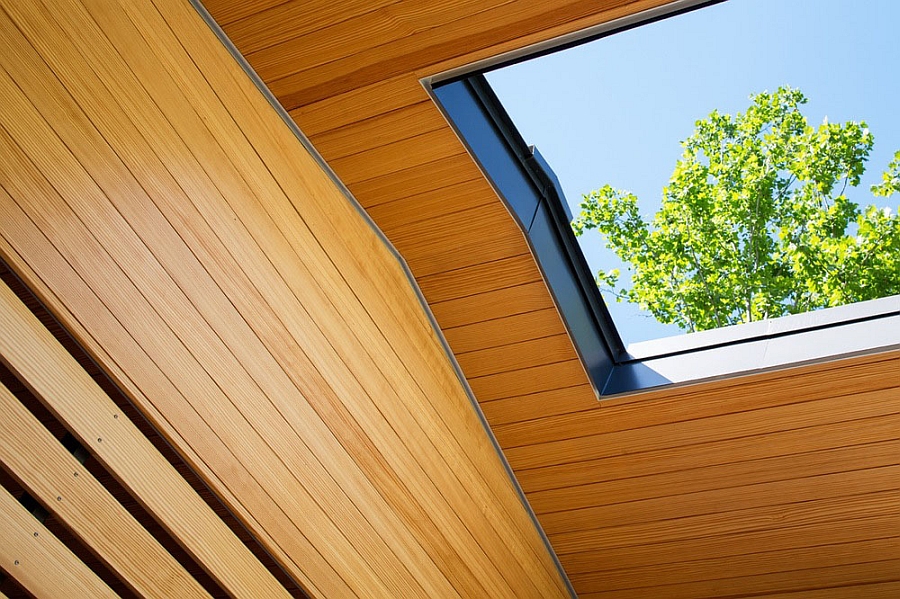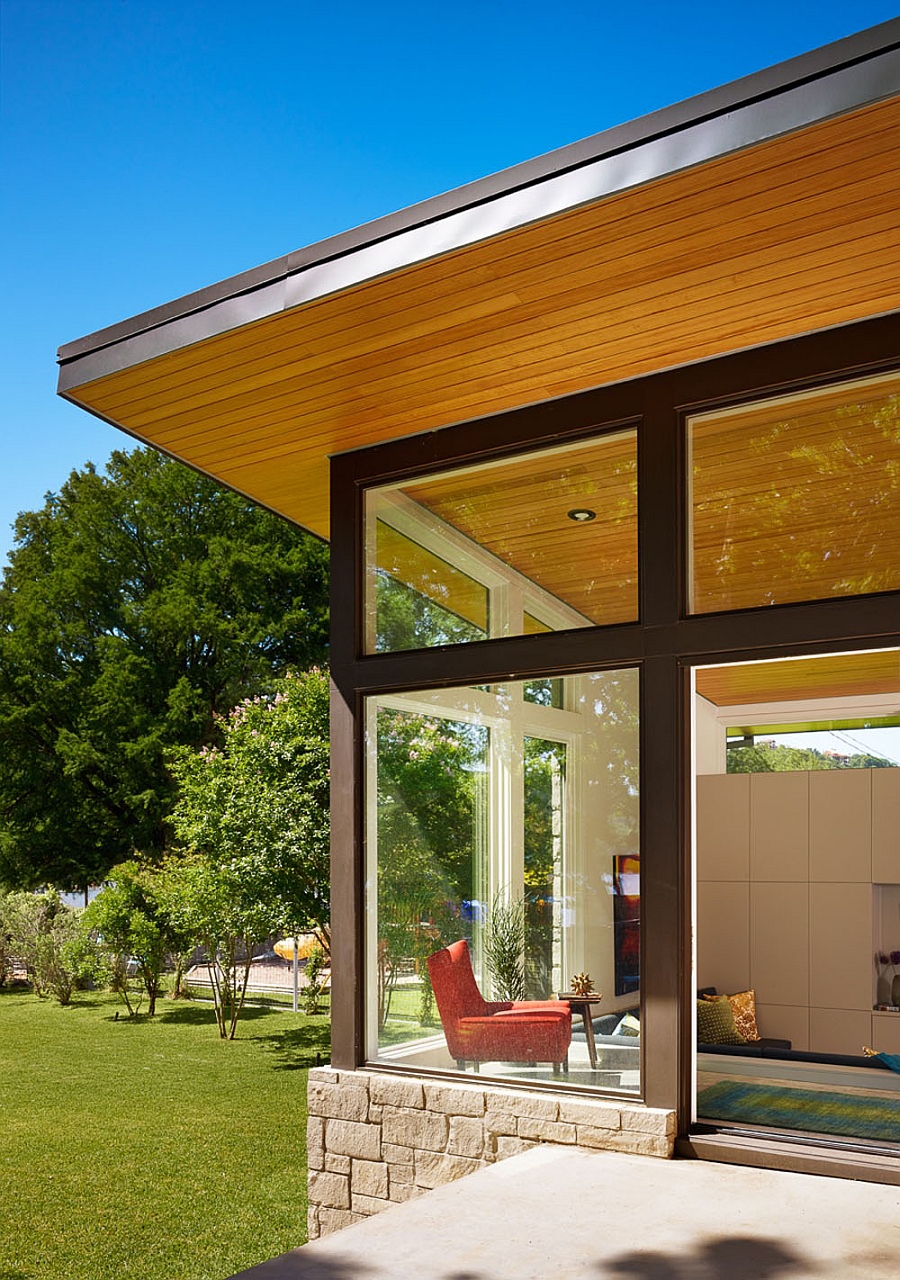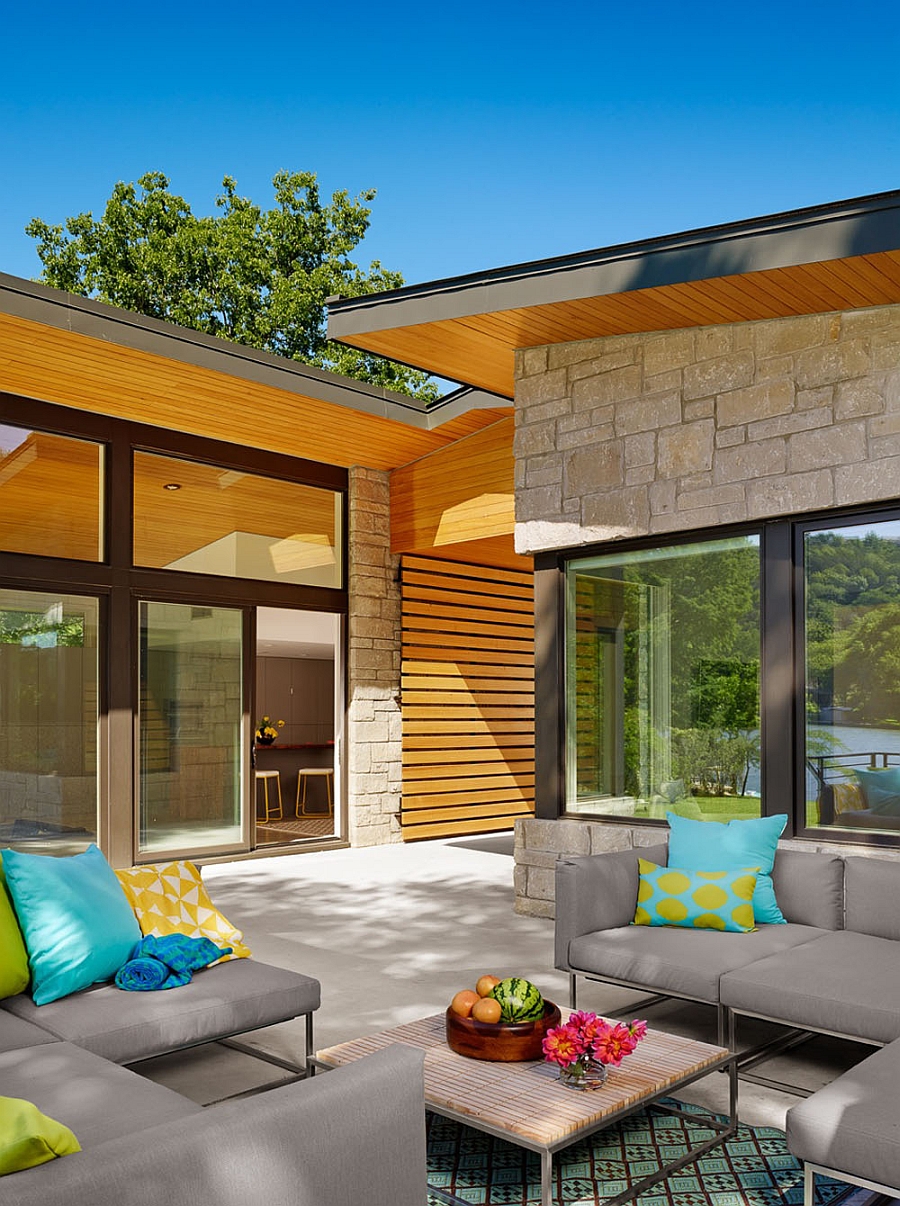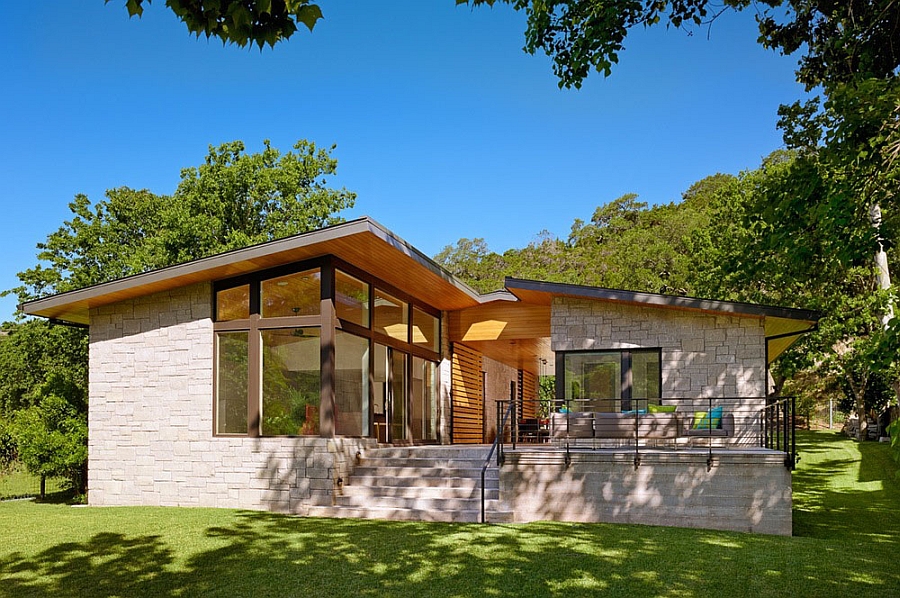 Liked the story? Share it with friends.