The idea of creating a seamless indoor-outdoor interplay that blurs the traditional borders is something that has really caught on in the last few years. Almost everyone wants a home where the living room, kitchen and dining space connected in an open floor plan flow into the outdoor deck, courtyard or the lush green backyard. Warm and inviting, Los Altos House by Dotter Solfjeld Architecture adopts a similar style, as its central courtyard defines the overall contours of the house and gives it a relaxing modern appeal. The lovely use of wood adds elegance to its street façade, even as a small garden welcomes you at this beautiful California residence.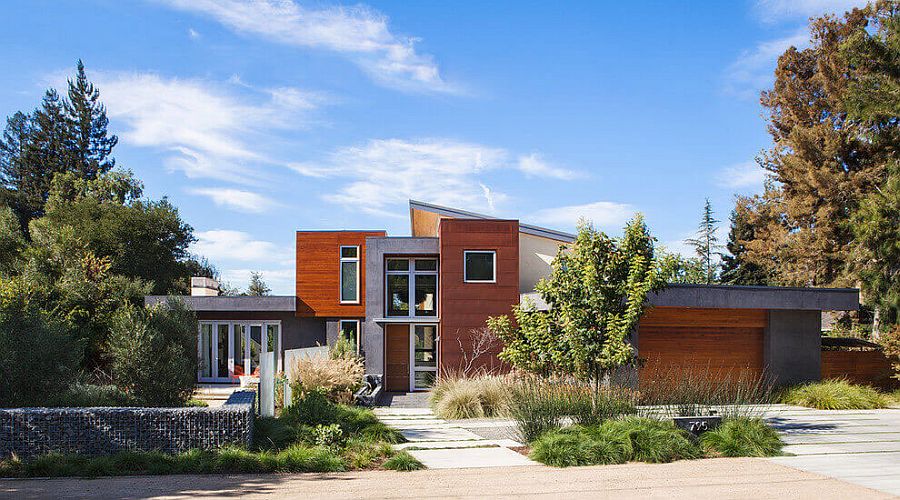 The central garden of the house is its main social area, and it's flanked by the main living zone on one side and a home office and recreational wing on the other. Fold-away doors on both sides turn the living space into a passage between the front yard and the central garden! On the inside, the expansive use of wood continues as the kitchen and dining space combine sleek, contemporary surfaces with the fuzzy warmth of a more classical backdrop. Additions such as the black modular coffee table in the living room and the Caboche chandelier add sparkle and panache to the interior.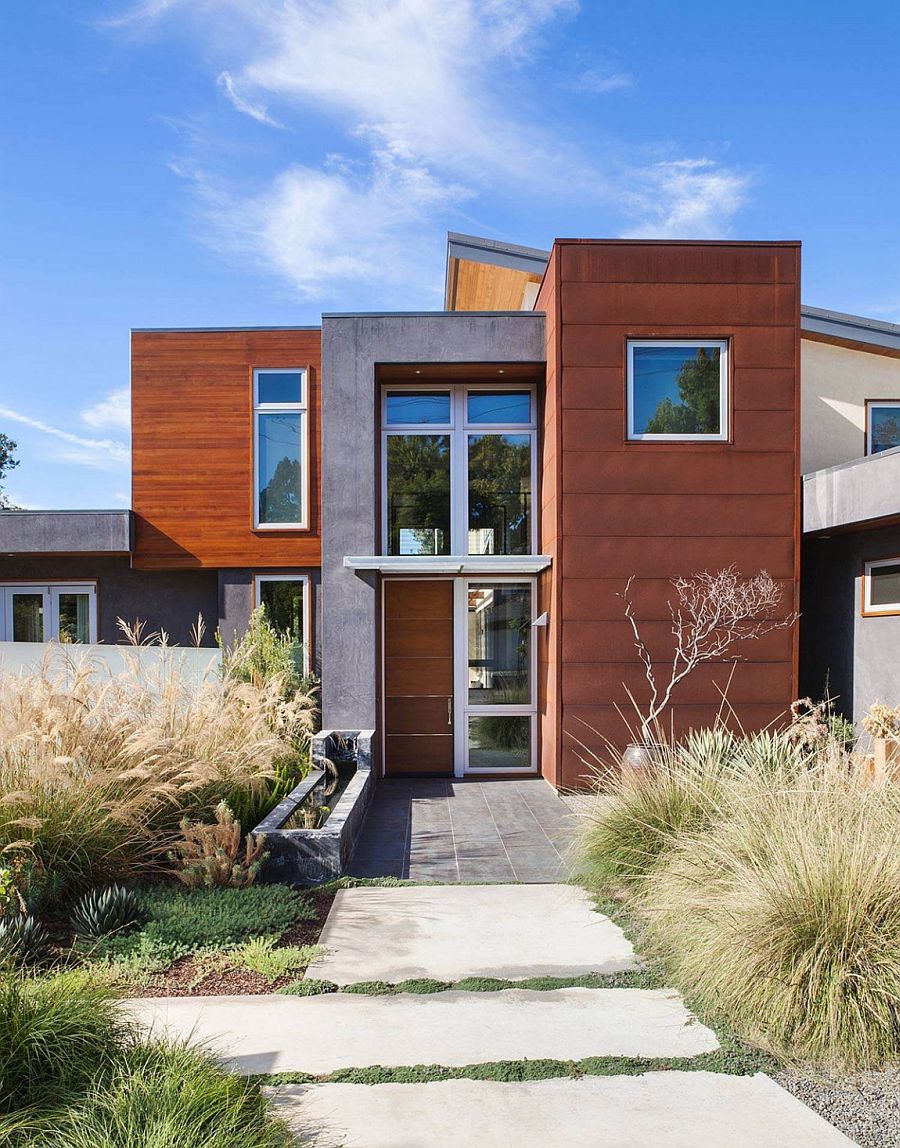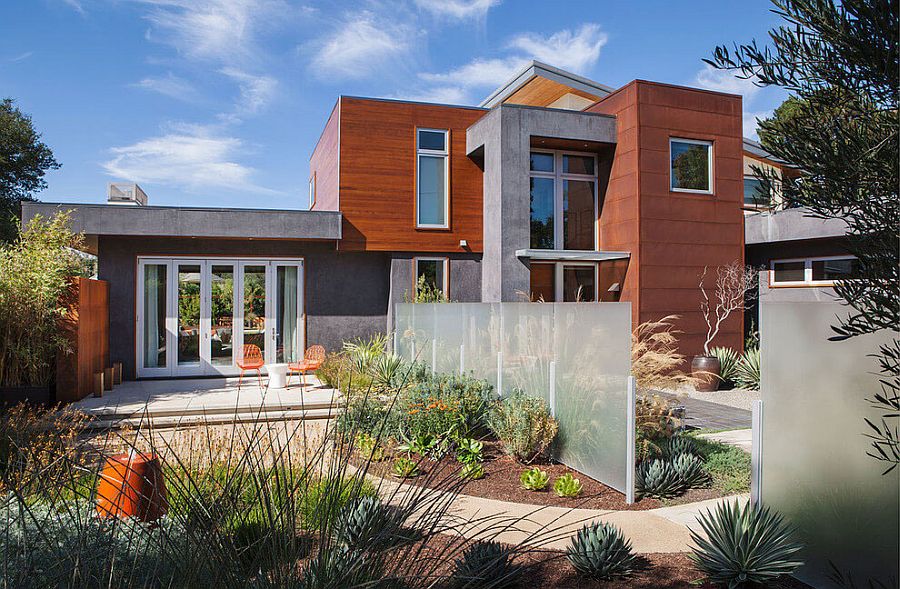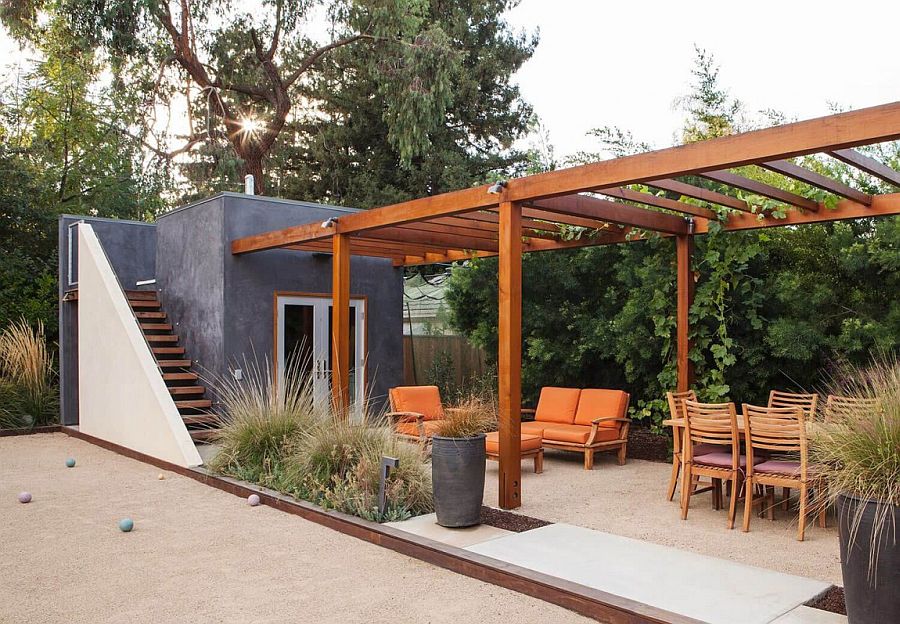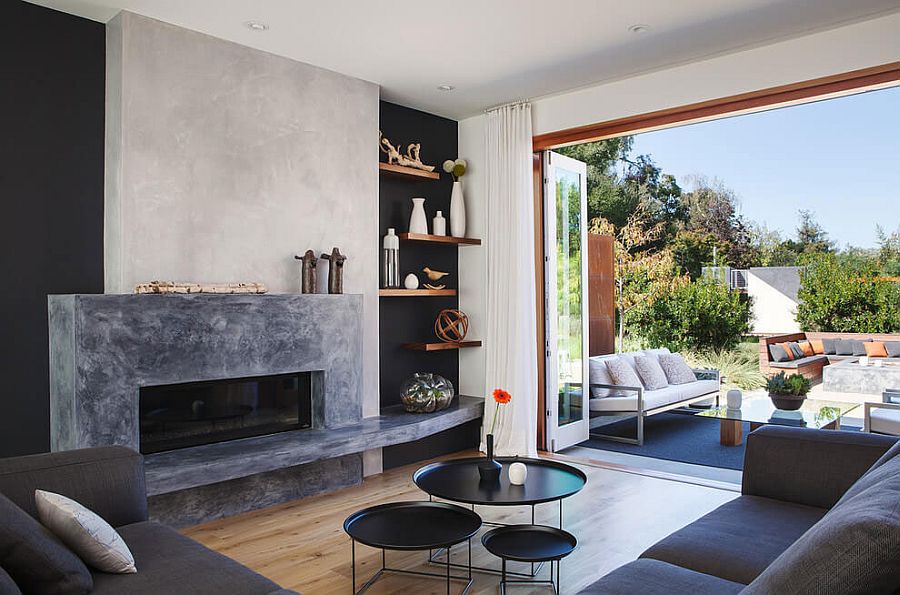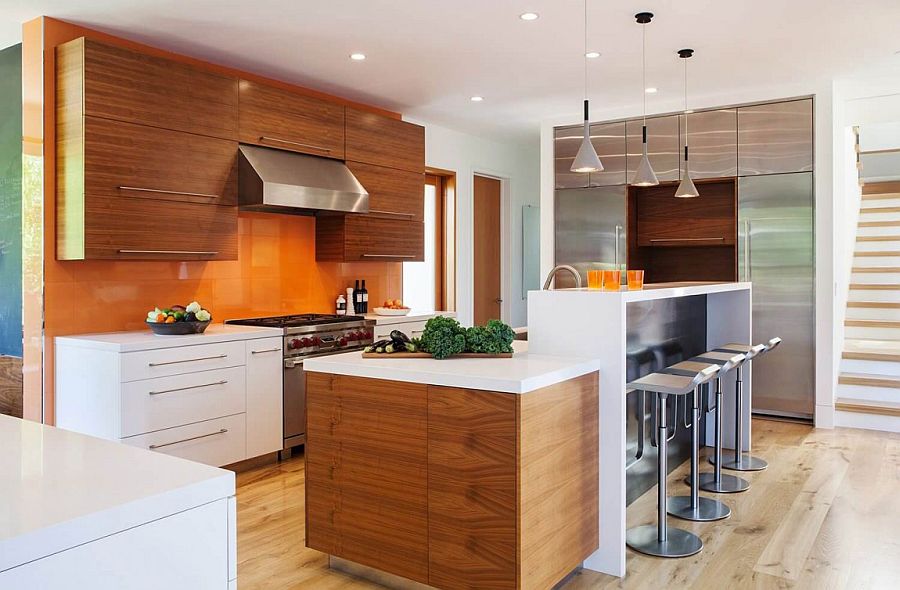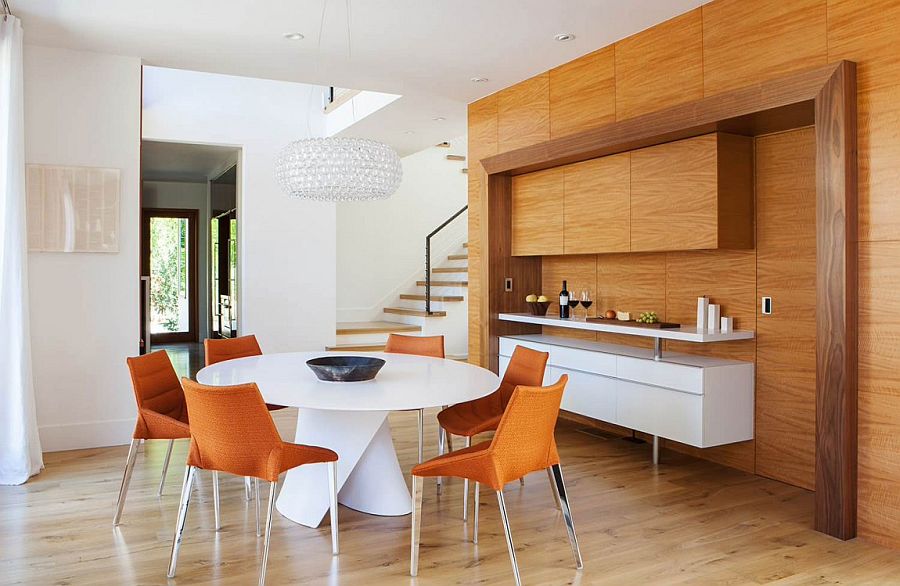 It is the lower level of the home that contains the public spaces, while the top floor houses the bedrooms and bathrooms. A barbeque area, outdoor dining space, and relaxing lounge create a perfect party zone in the central garden and complete a cozy and creative dwelling that keeps things uncomplicated with straightforward design solutions.