Even as kids all of us love to collect things and there comes a time in our lives when what started out as a fun pastime turns into a serious hobby. In case of some, collecting their favorite item becomes an obsession of sorts and can engulf their entire lives. But for the less passionate who use collections to create lovely displays, it is all about aesthetics, trends and ways in which one can add to the visual appeal of their home. The items we collect might change over time, but it is undoubtedly their presence as a curated group that makes the biggest visual impact.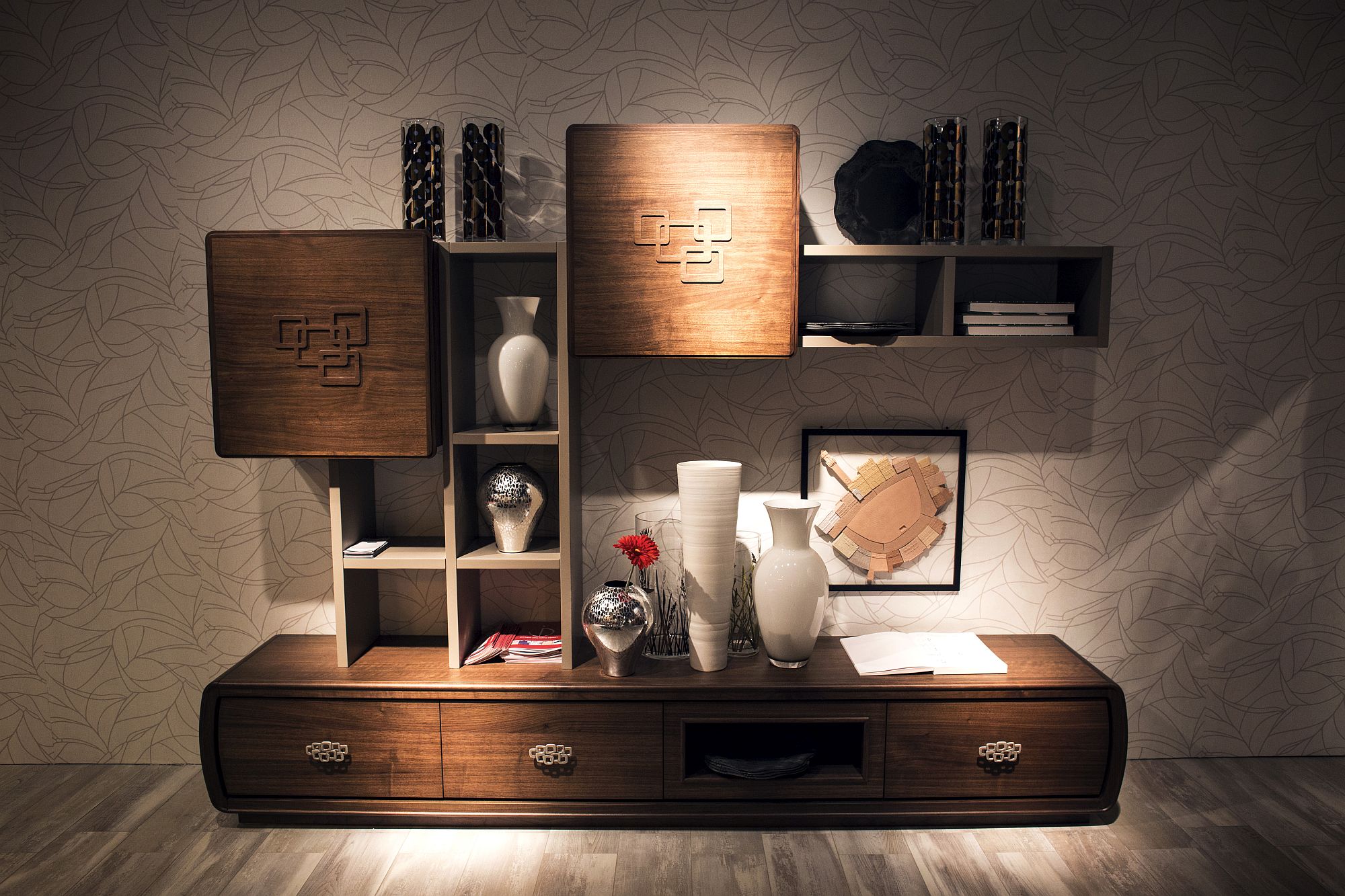 When it comes to a fabulous display of collectibles, numbers always seem to come up trumps. But that does not mean you have to turn that open shelf in the living room, entryway console, dining room credenza or even the bedside table into a cluttered space filled with different groups of items. Styling a collection is all about visual balance, grace, fitting in with the theme and color scheme of the room and of course, showcasing your passion Be it just decorative vases or antique picture frames, here are 25 hip inspirations that show you how to display a collection –
Perpetually Popular Vases!
When it comes to displaying collections, vases undoubtedly are the leaders of the pack. The style of the vases, their hues and arrangement might vary with changing trends, themes and popular decorating inspirations, but vases themselves never go out of style. This stays true in 2017 with a collection of vases once again finding space in every catalog, display and stylish contemporary home across the globe. A collection of vases is easy to create, exudes an aura of uniqueness because of the individual pieces despite the idea itself being more generic and almost always budget-friendly.
RELATED: 3 Stylish Ways to Display a Collection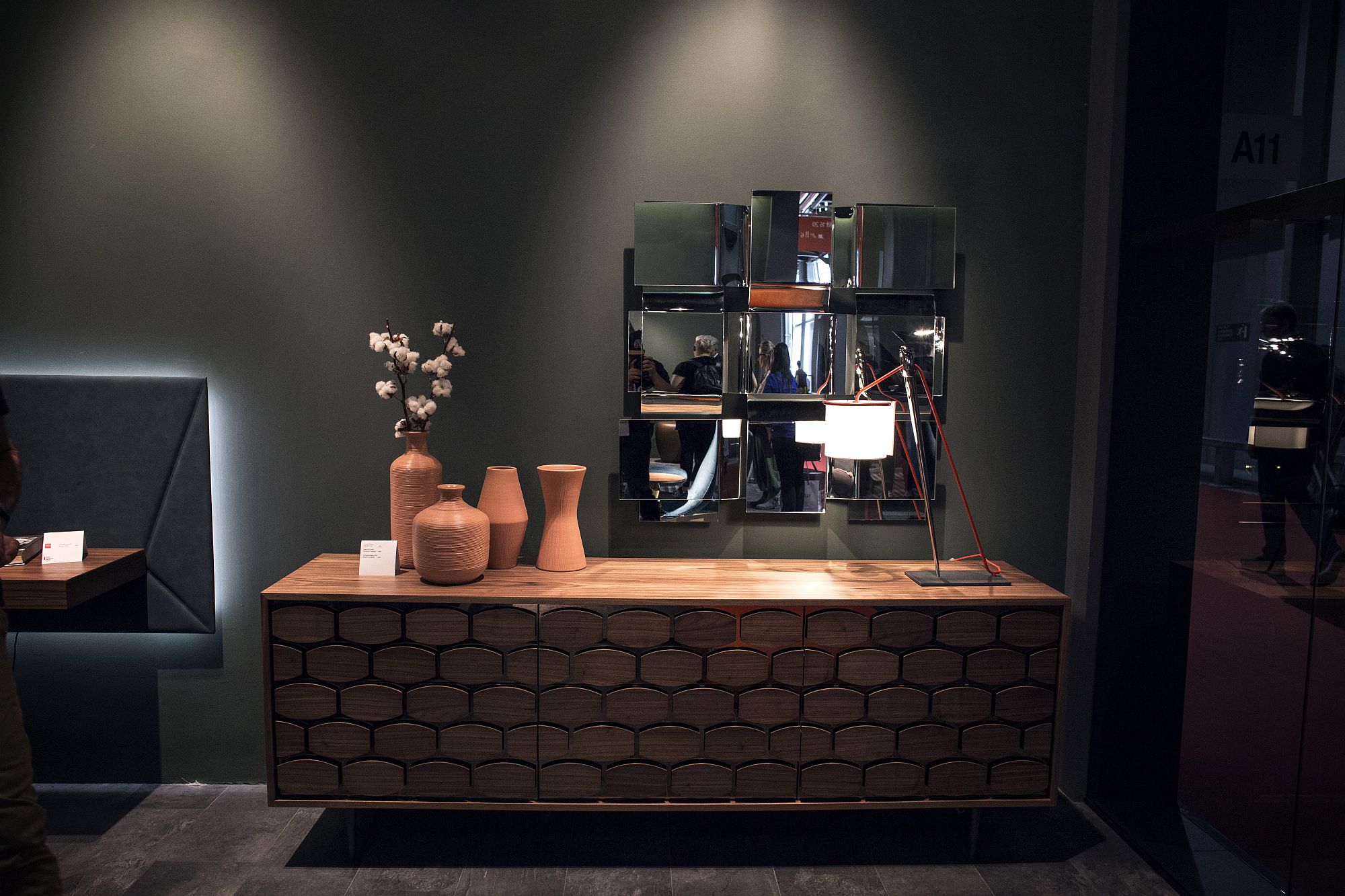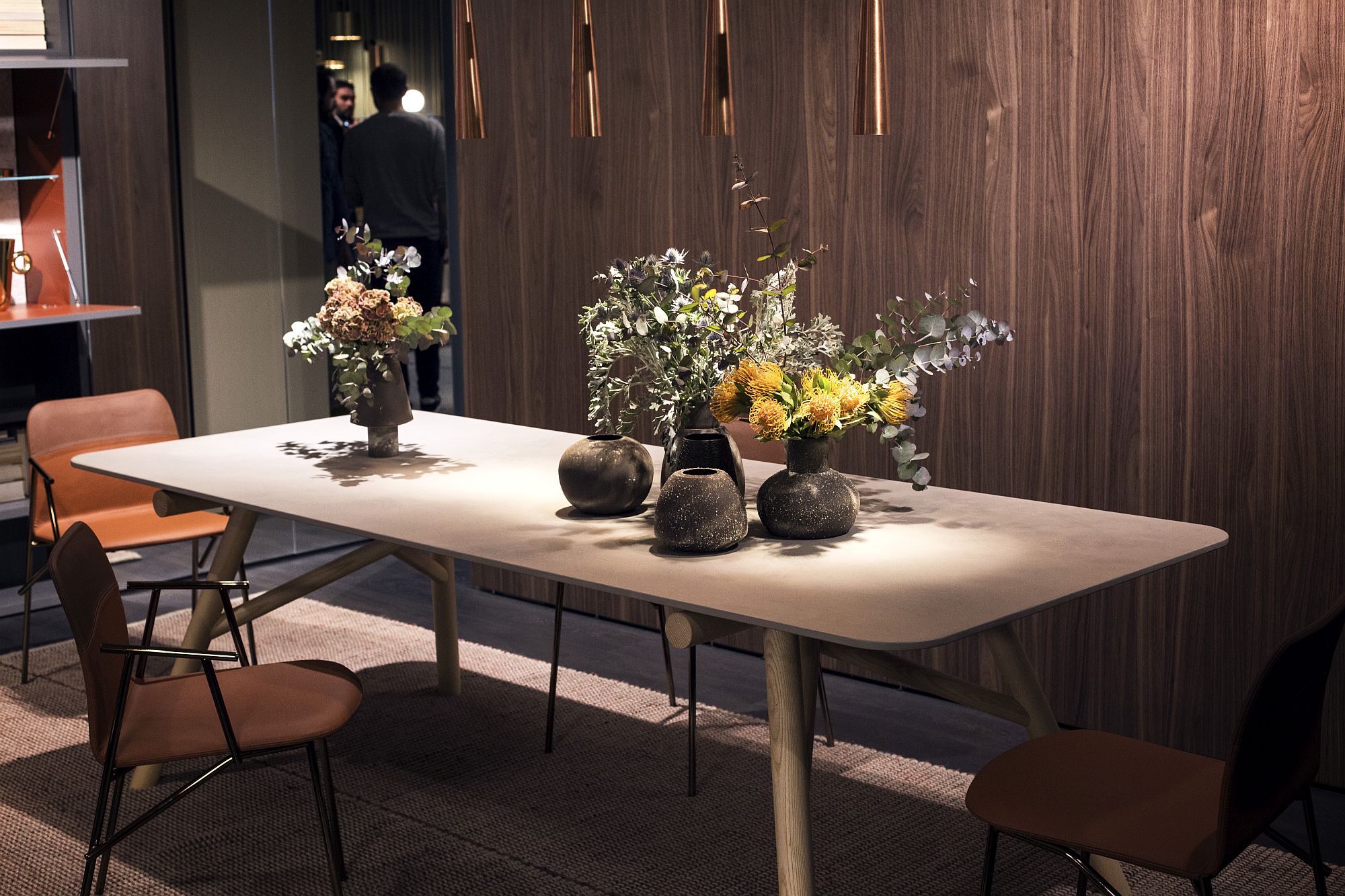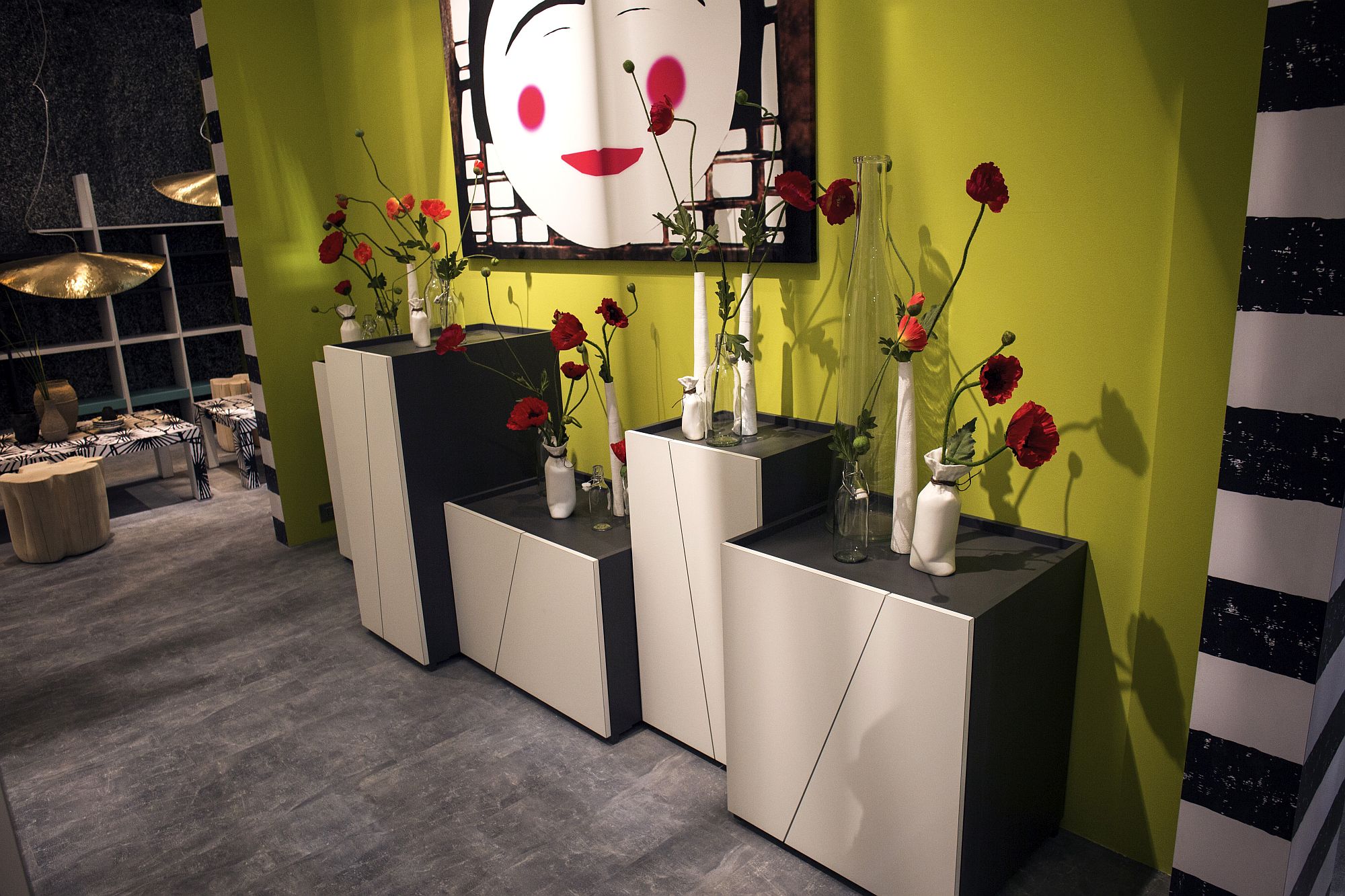 Of course, you can even splurge on rare pieces and antiques and stunning vases that feel more like works of contemporary art. But those on a shoestring budget can also fashion a fabulous display that grows organically with time as you add more pieces to it. Make sure there is at least one constant when you bring together your vase collection. It could be underlying style, material, finish or even color; but keeping one trait constant gives the collection a more curated and classy appeal.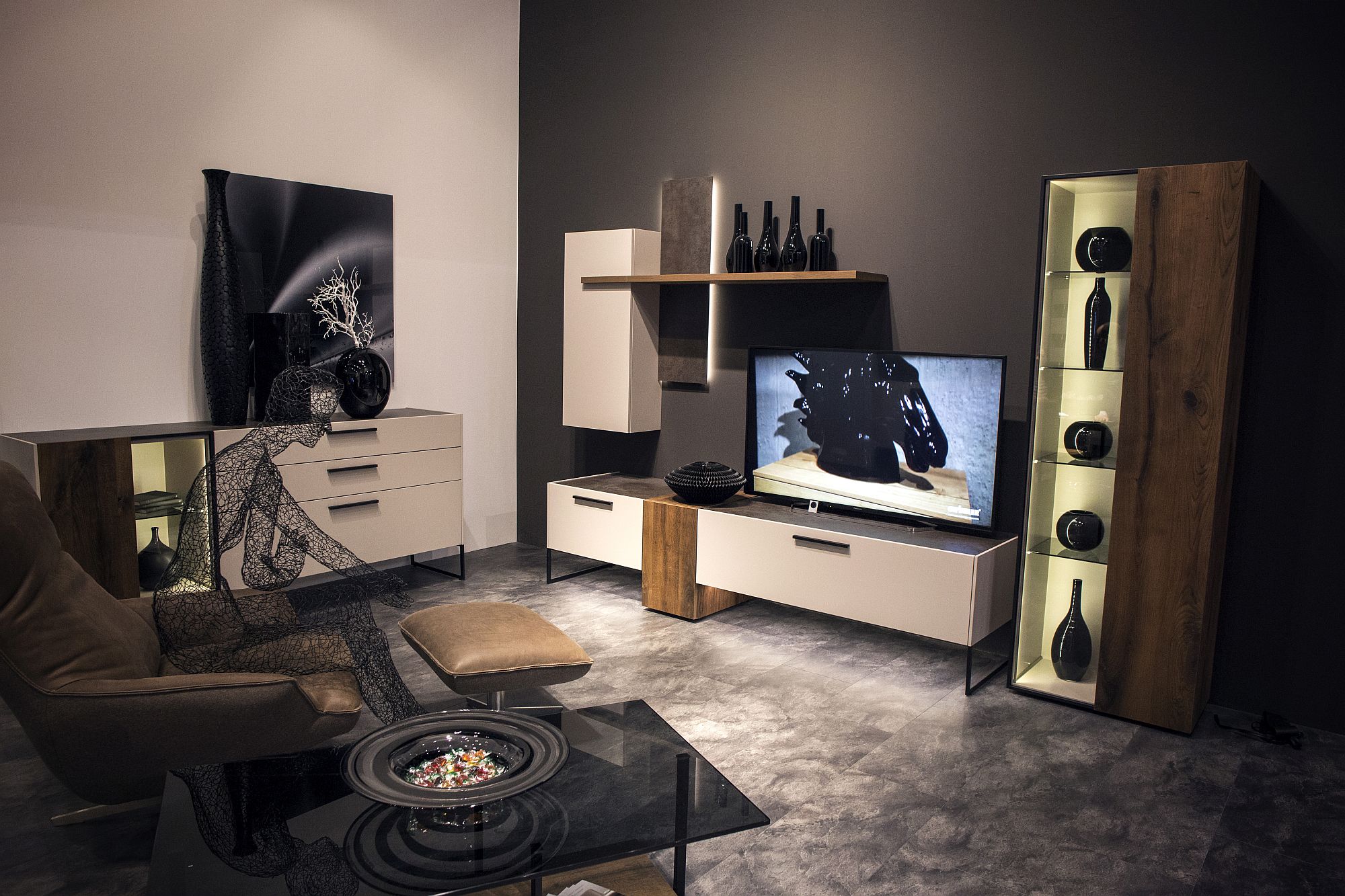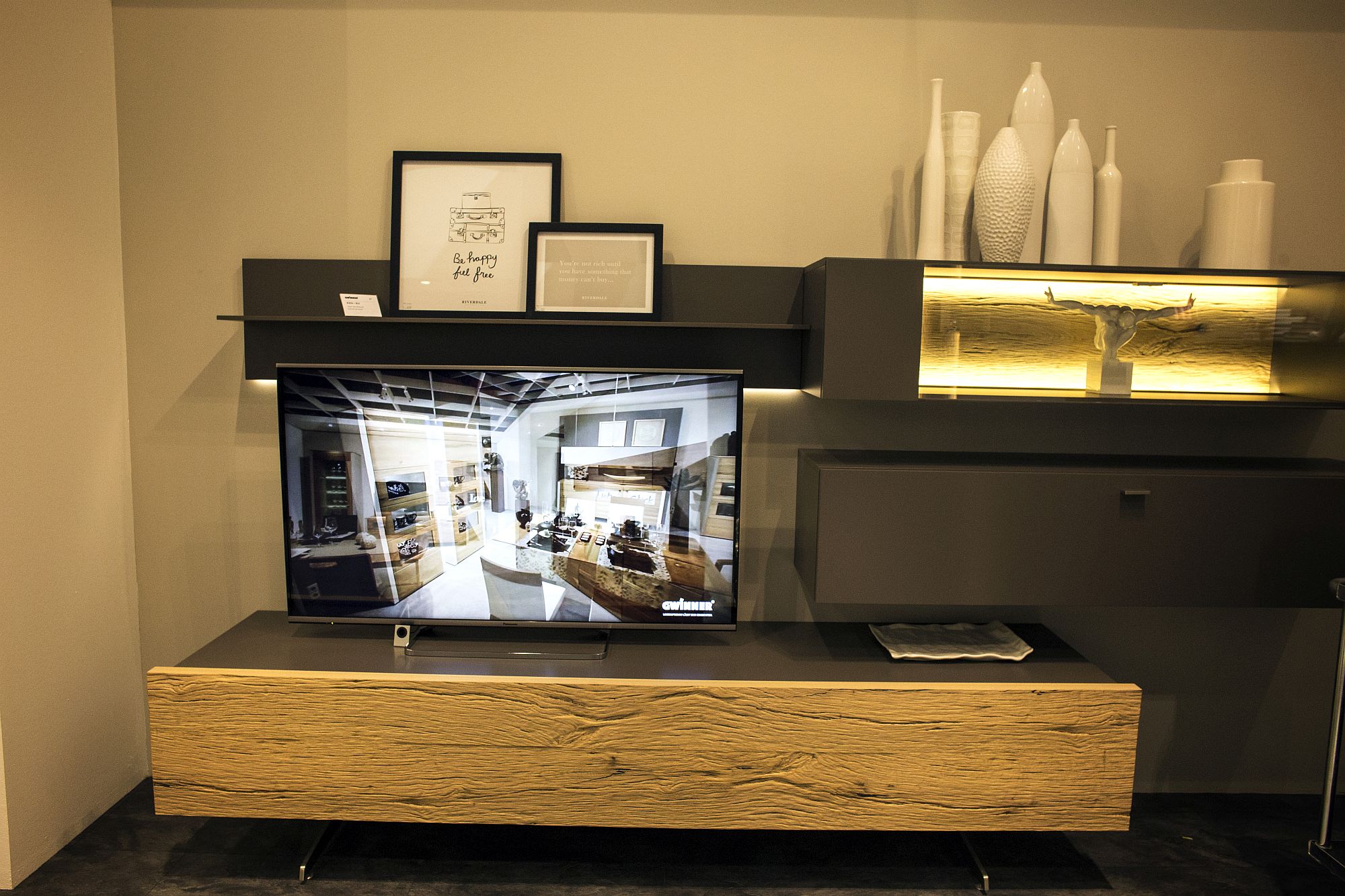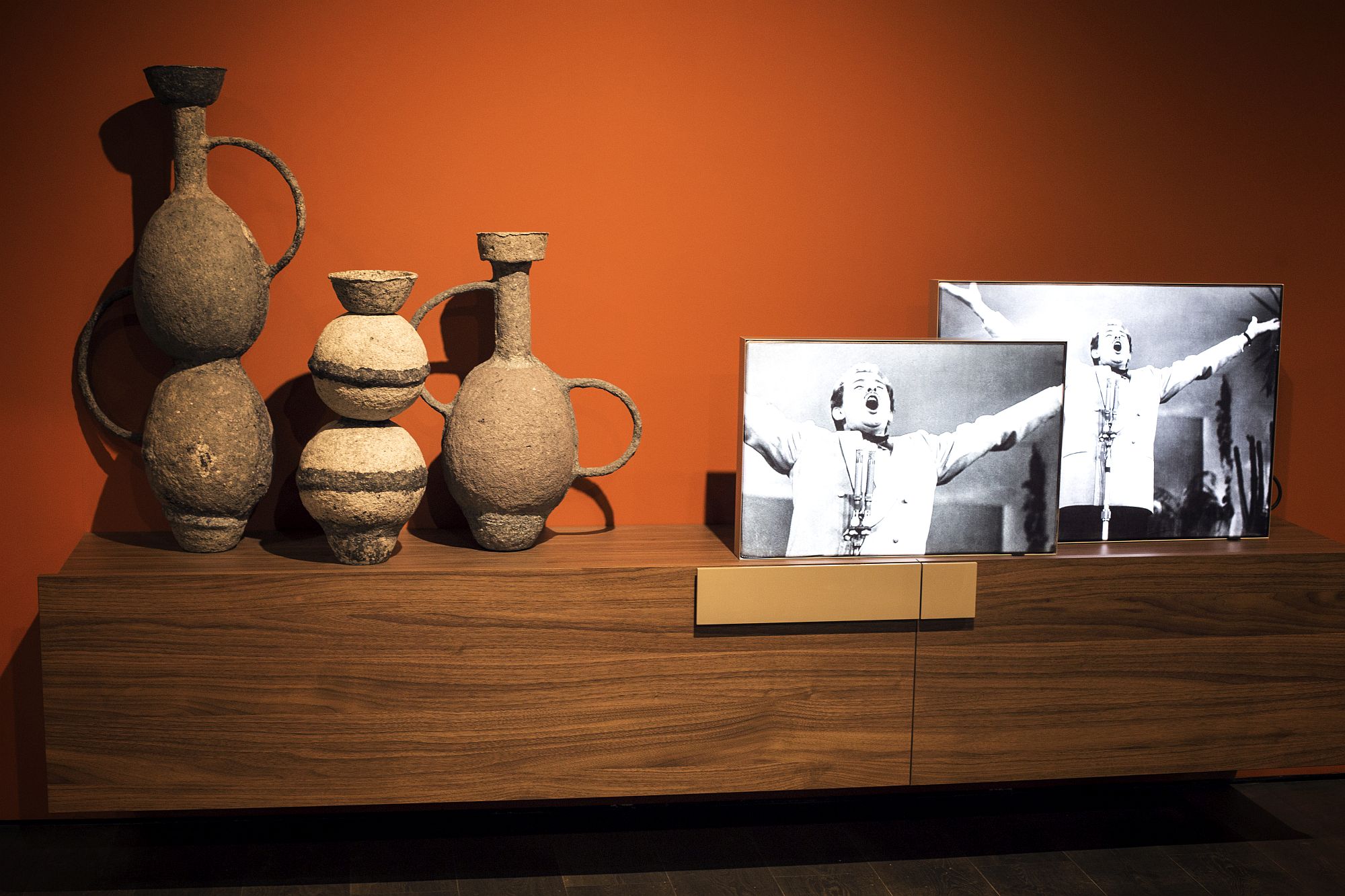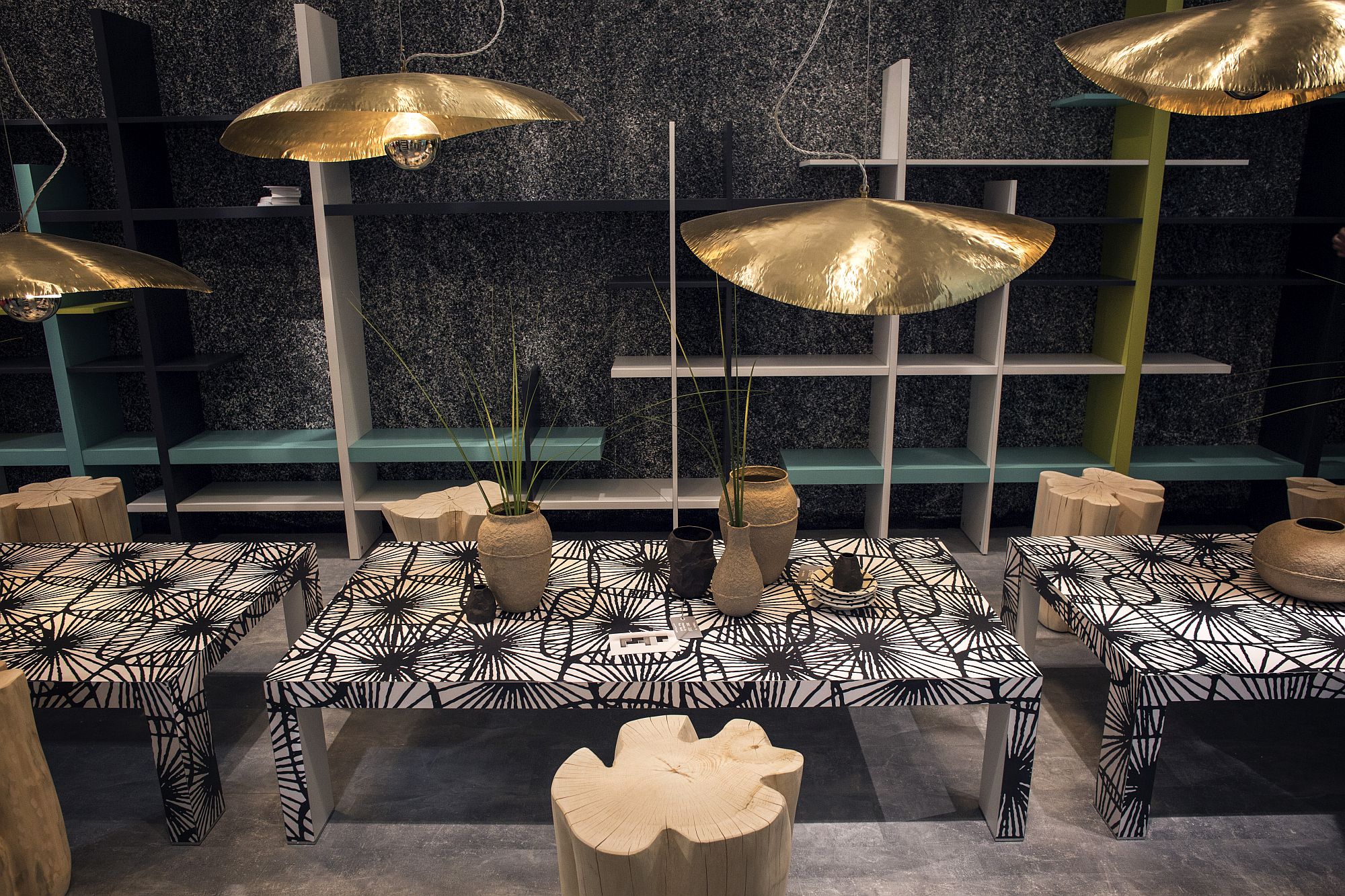 Turn to the Walls
It is obviously open shelving that often plays host to a fabulous collection display. Using the vertical space on offer is a great way to ensure that your collection feels even more important in the overall scheme of things. High shelves also allow the stylish collection to shine through more effectively. Whether it is a group of black and white framed photographs on a ledge, gorgeous paintings that are illuminated beautifully or even an eclectic, odd item that you love to collect – the right shelving makes a big difference indeed.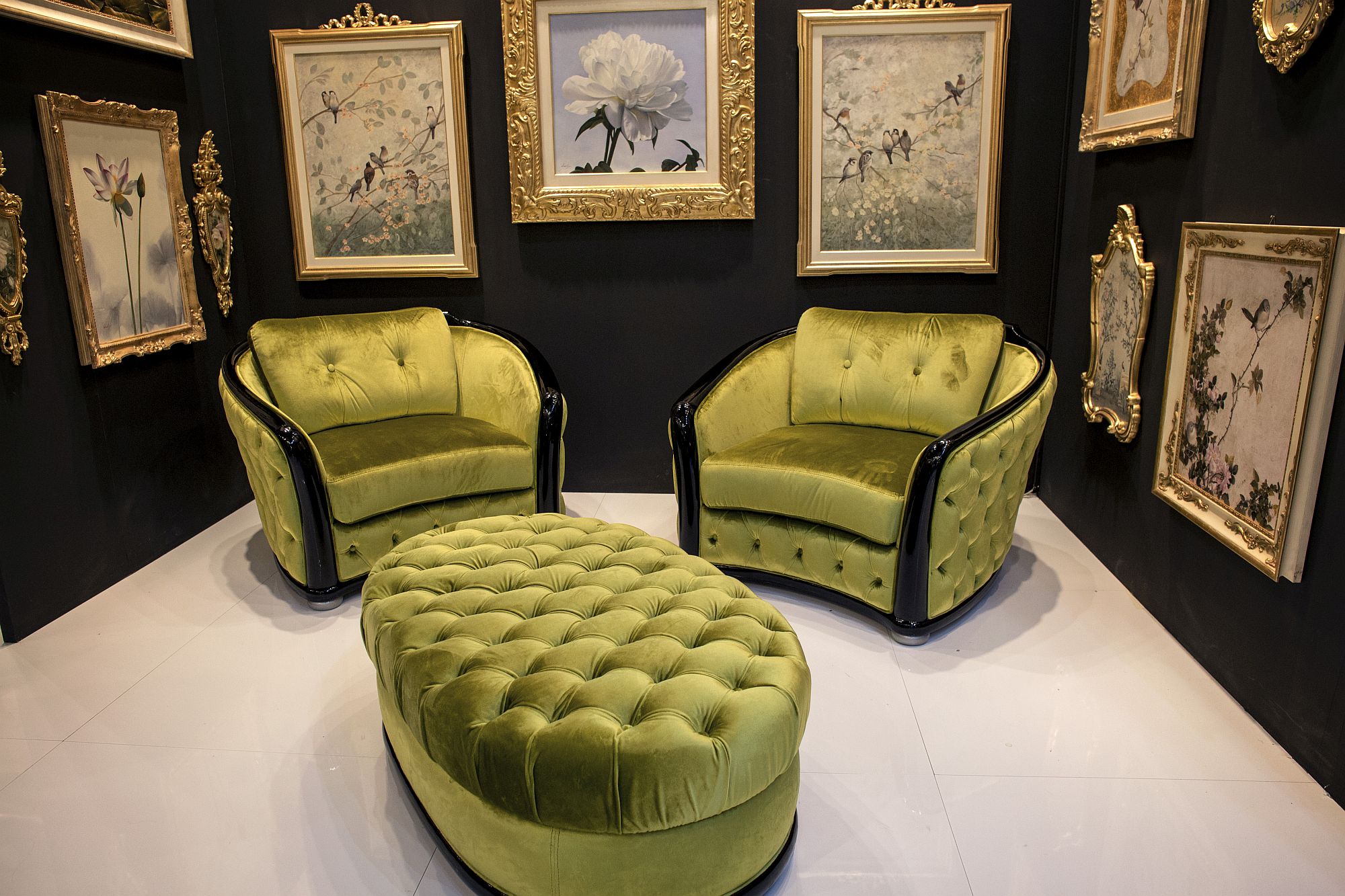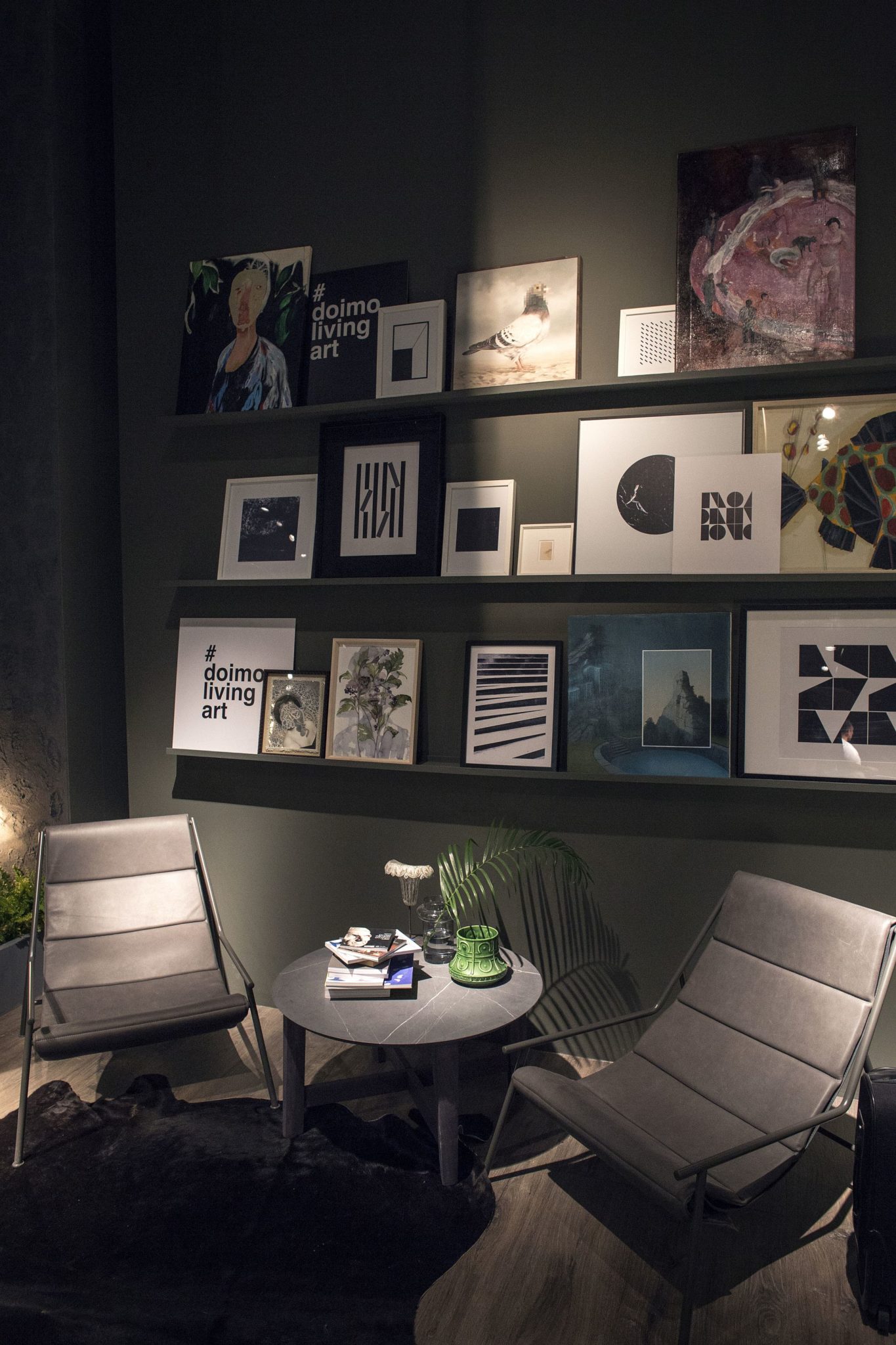 Utilizing the wall space on offer does not necessarily mean the presence of open shelving is a must. There are times when a blank wall itself acts as the perfect backdrop to showcase your collection. Wall clocks, empty frames, unique artwork or even a collection of fascinating mirrors – surround yourself with a collection that you absolutely adore!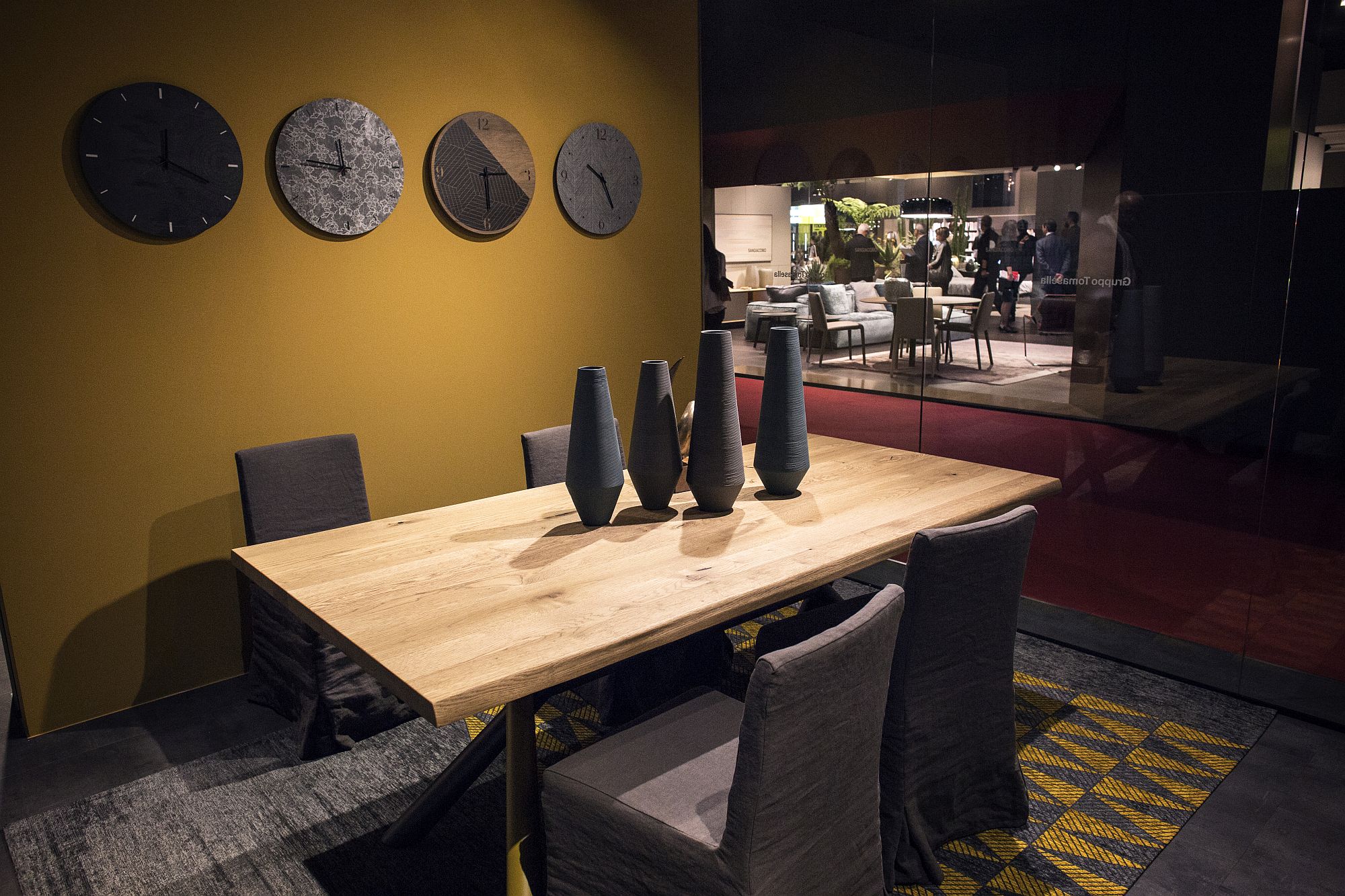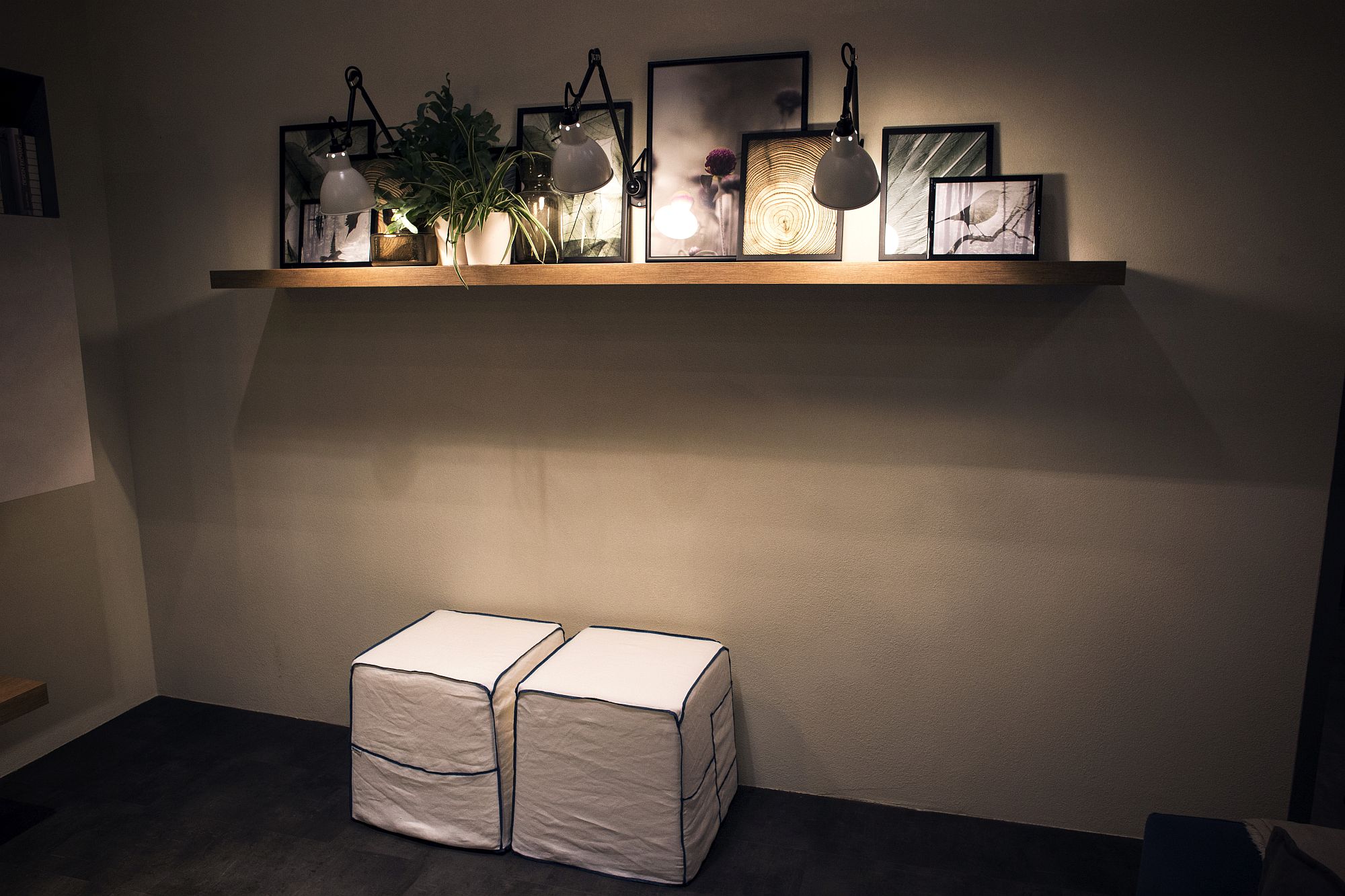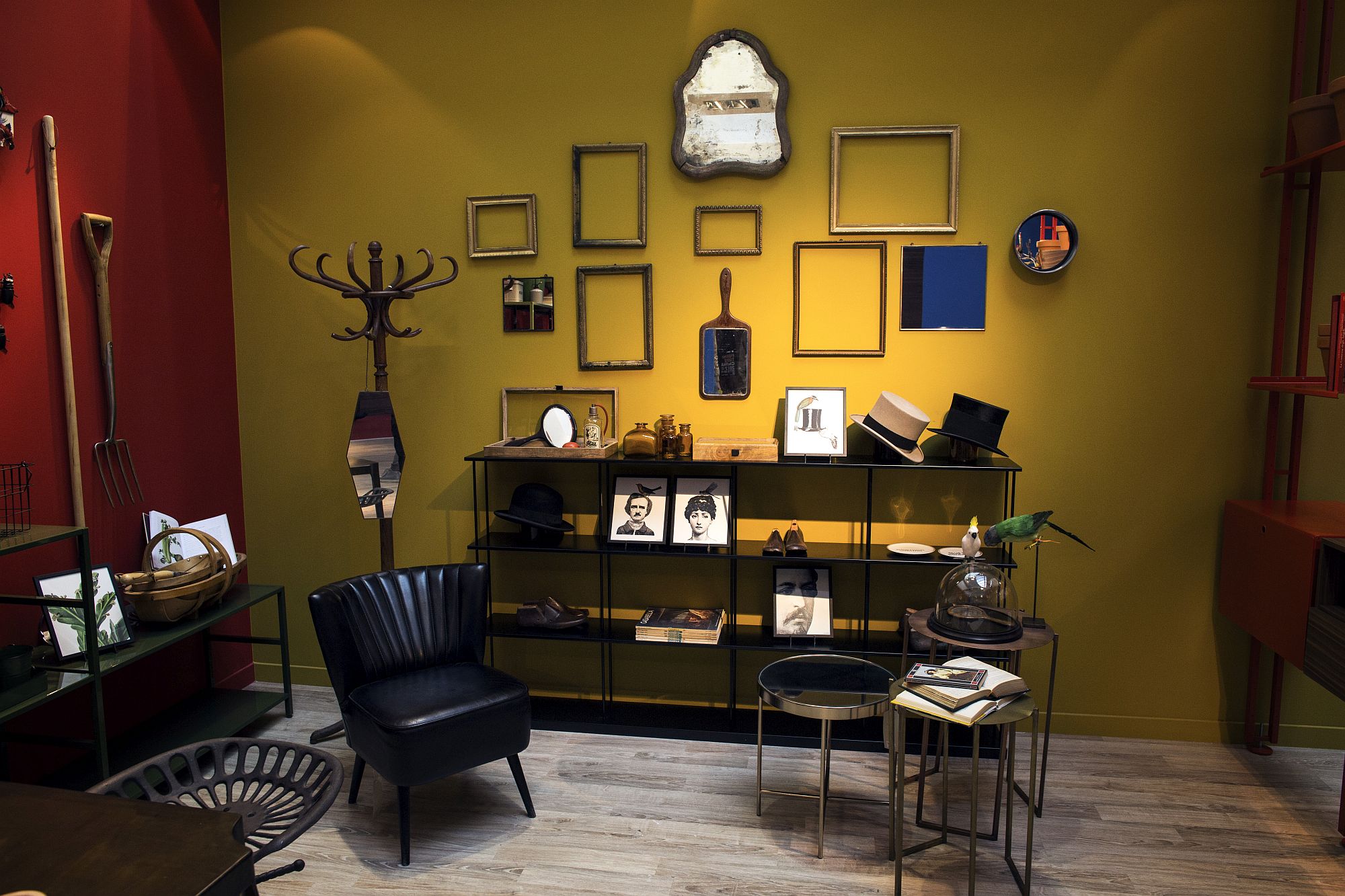 Modern Eclectic Displays
One of the biggest ways in which your collection can alter a modern interior is by giving it a subtle theme that ventures beyond the mundane. For instance, a simple collection of Chinese figurines casually placed on the coffee table or even on the floating shelf next to the TV unit can usher in an understated oriental vibe. Couple this with a few cleverly placed Asian style decorative pieces and even a Chinese garden stool or two and you suddenly have a living room that has a theme beyond just plain 'modern'! This approach to decorating also allows you to change the aura of a room easily with changing trends without moving around larger furniture pieces.
RELATED: How to Display a Collection with Flair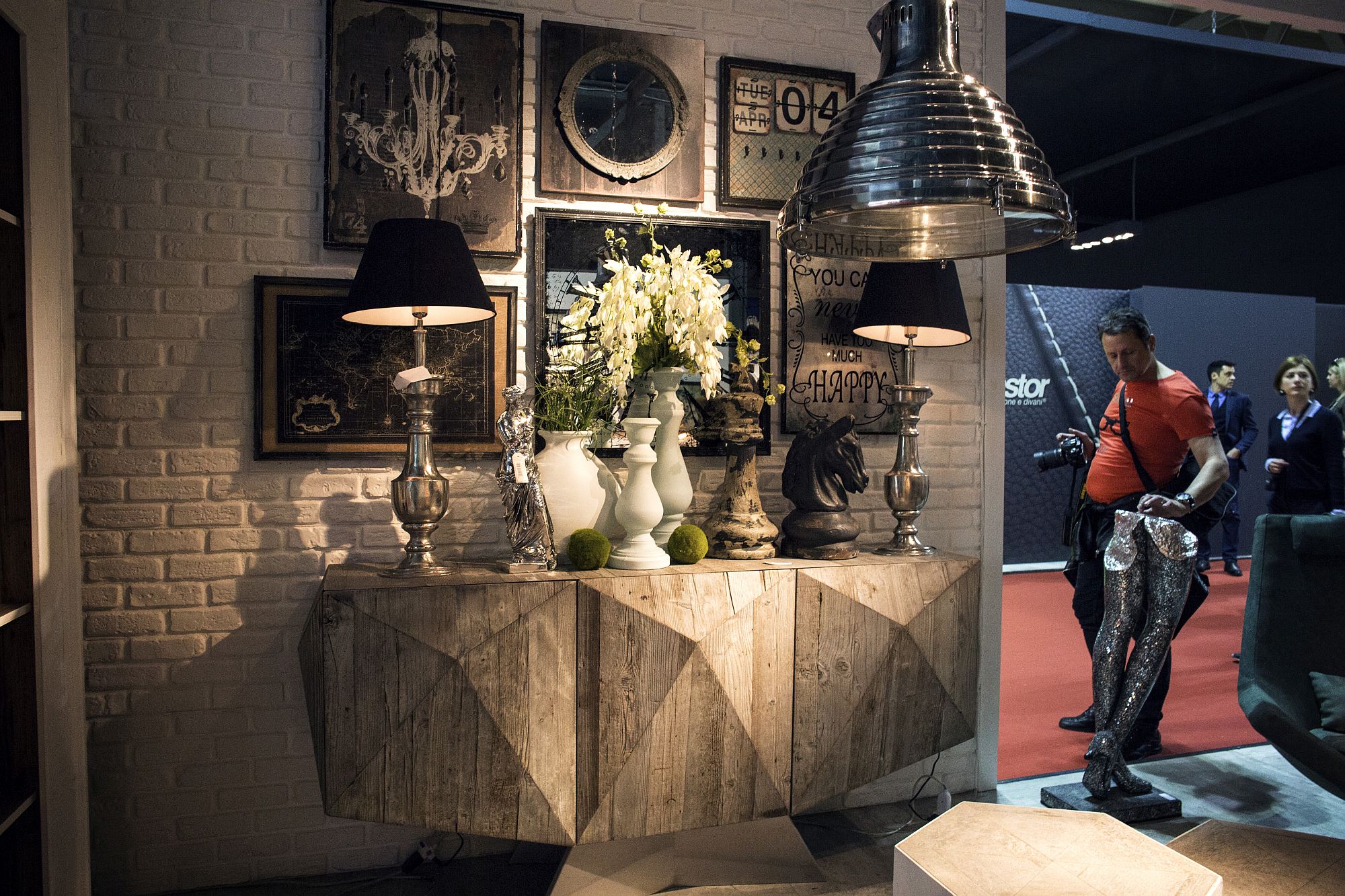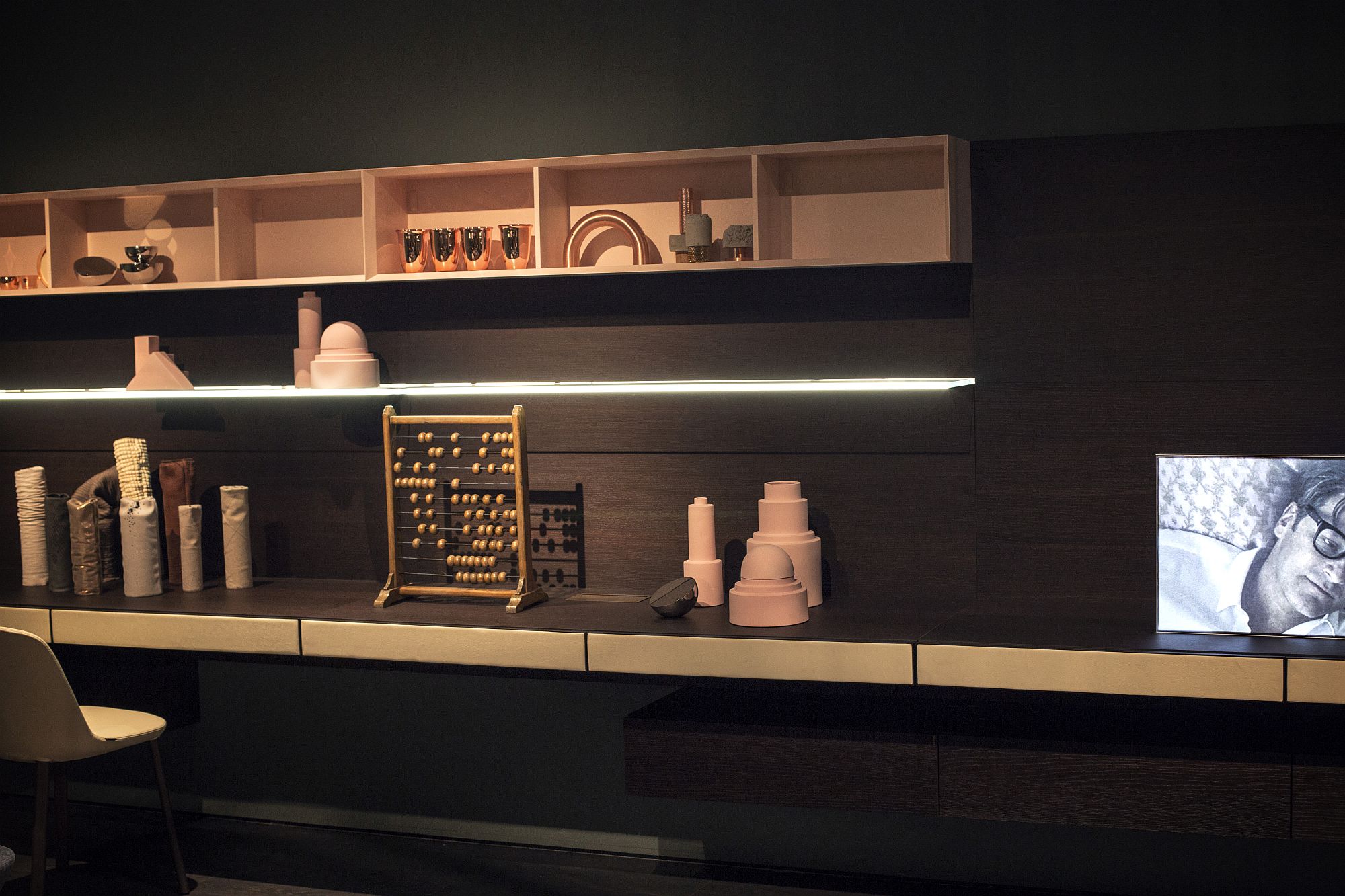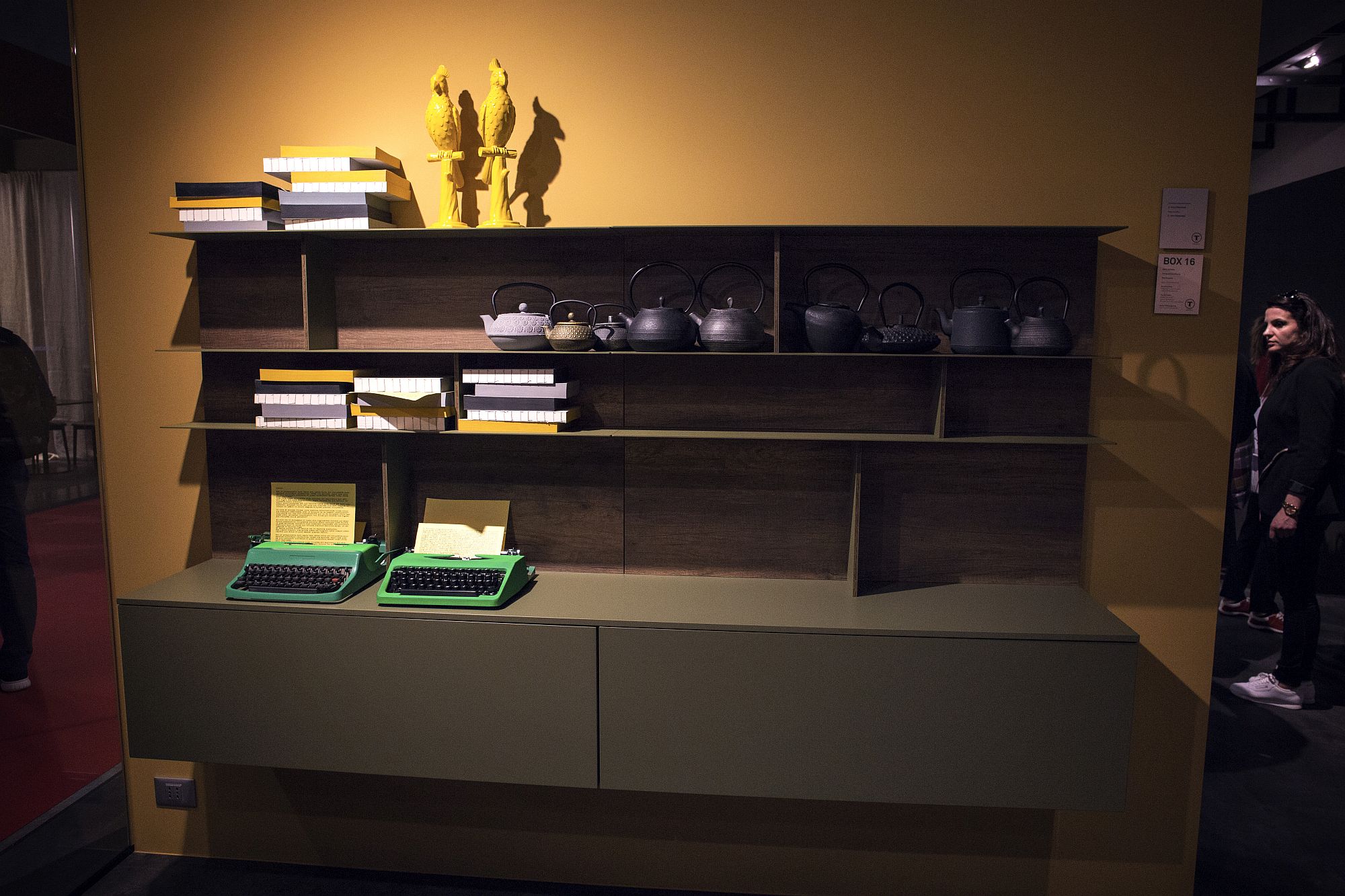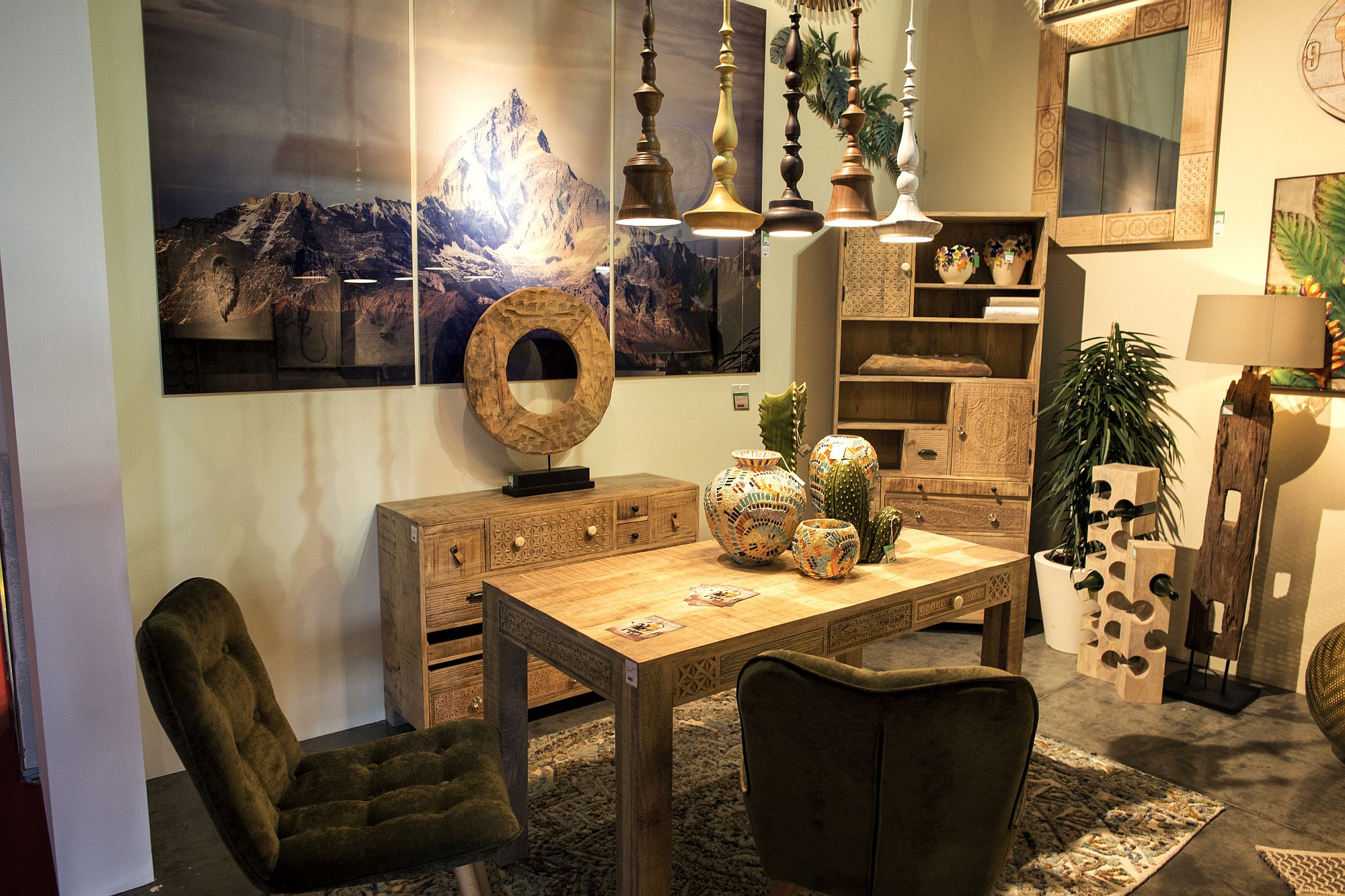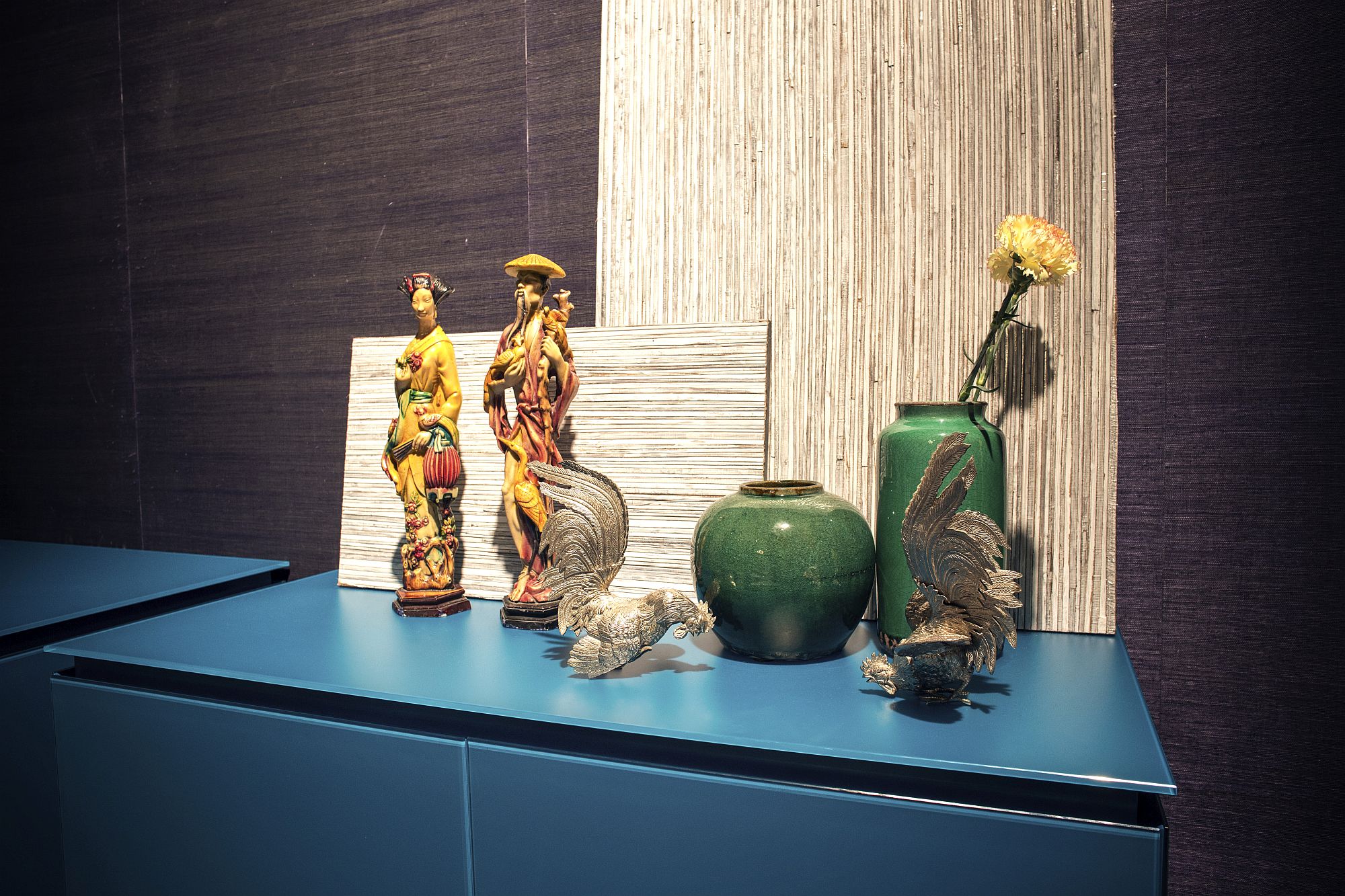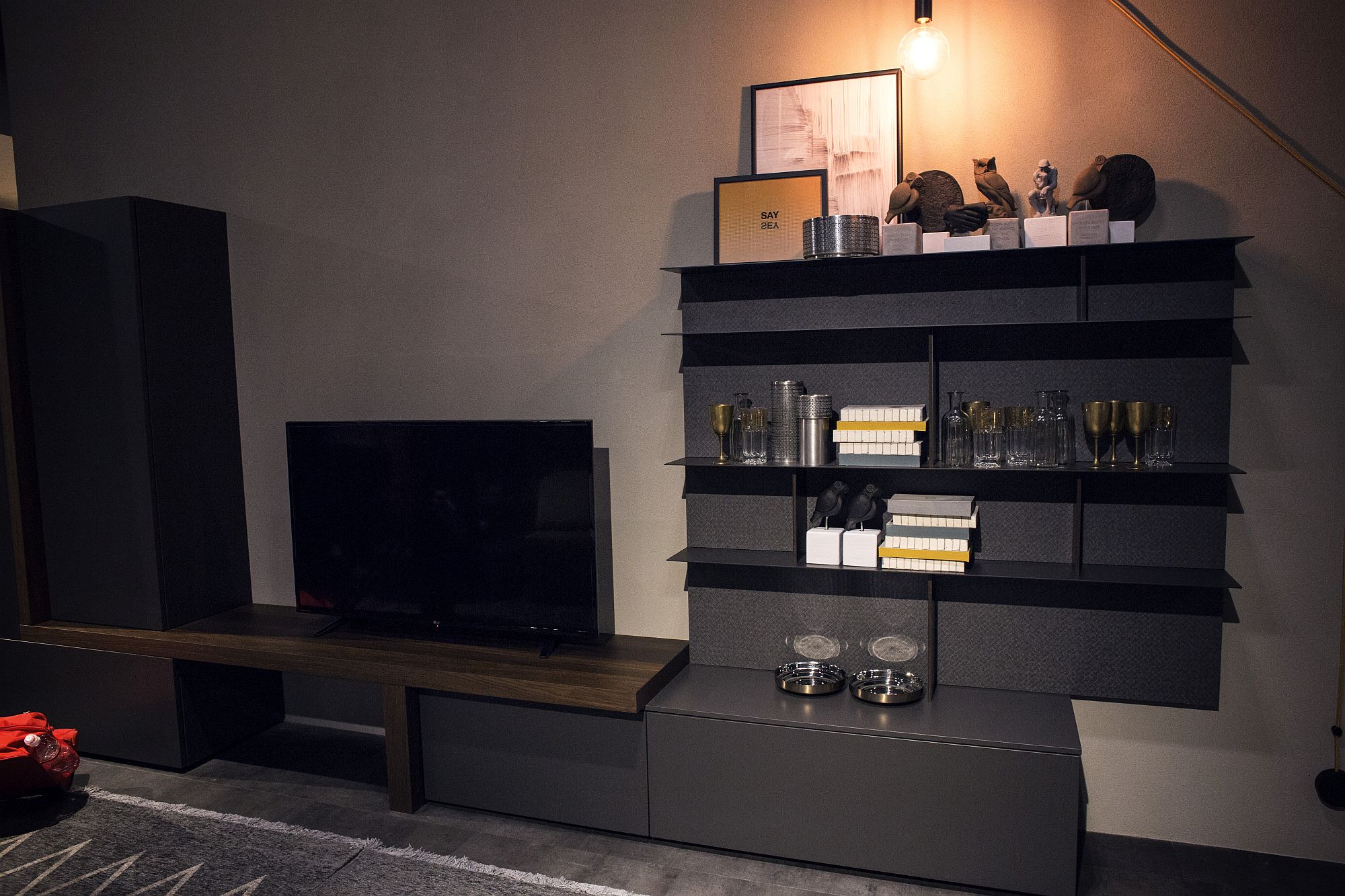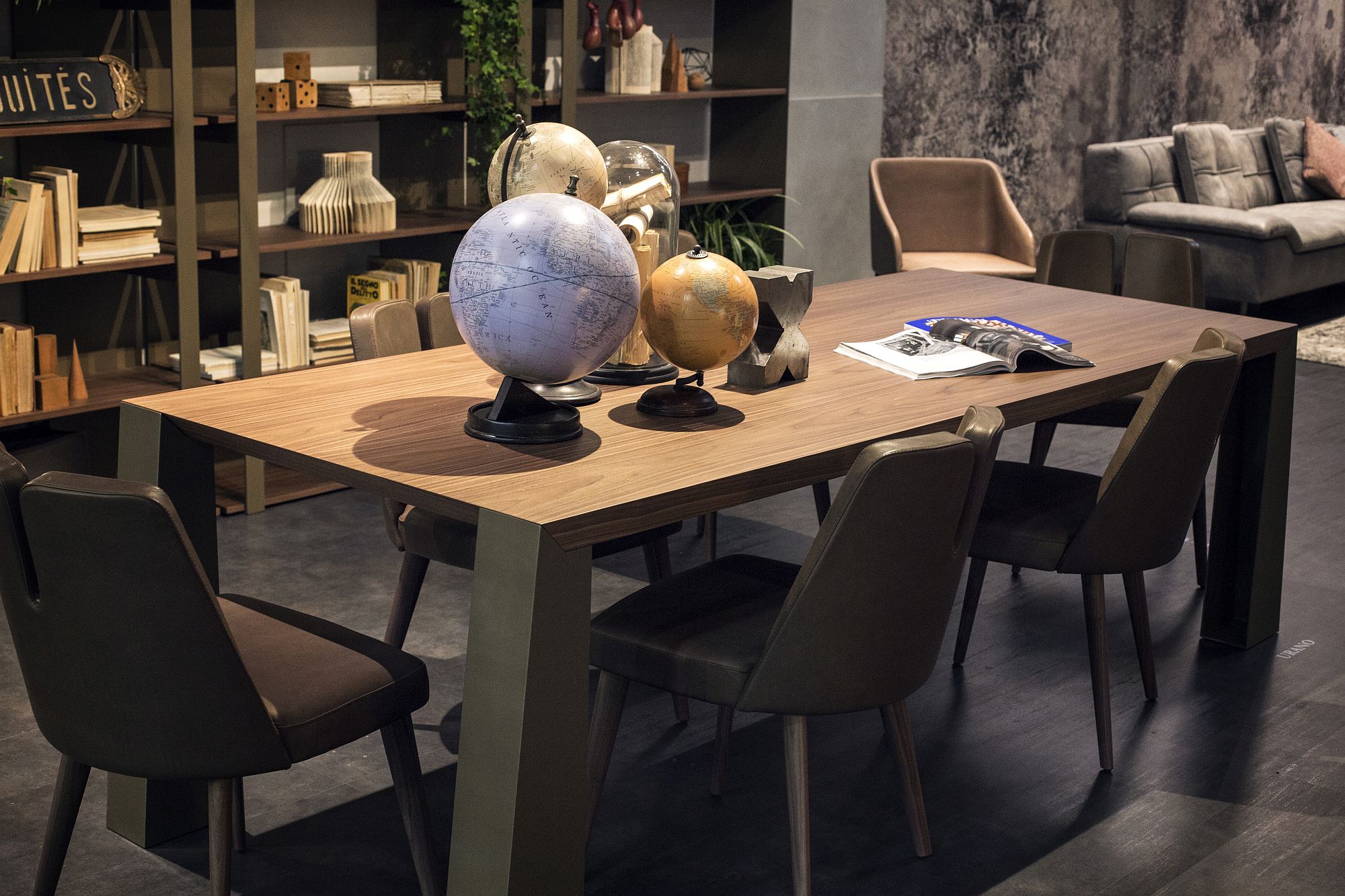 A Collection with Geo Twist
Love geo style? So do we and apparently a plethora of top designers and decorating firms across the world! This is precisely why geometric decorative pieces still seem to hold sway as 2016 rolls on into its second half. Geometric vases, sculptural geo accessories and wiry metallic finds that usher in contrast are a big hit when it comes to contemporary collections. It is contrast, creativity and inimitability that trump the traditional idea of 'strength in numbers' here as this is a collection that is all about modern flair and trendy panache.
RELATED: Creative Tips for Displaying Collections With Style