'Tis the season for fresh flowers! With spring around the corner, it's time to start collecting containers for the display of nature's floral bounty. Today's post is dedicated to vases sleek and modern, from neutral-toned geo finds to chic receptacles with metallic accents. Read on for an array of lovely modern vases, starting with this delightful grouping of slick and textured pieces from CB2: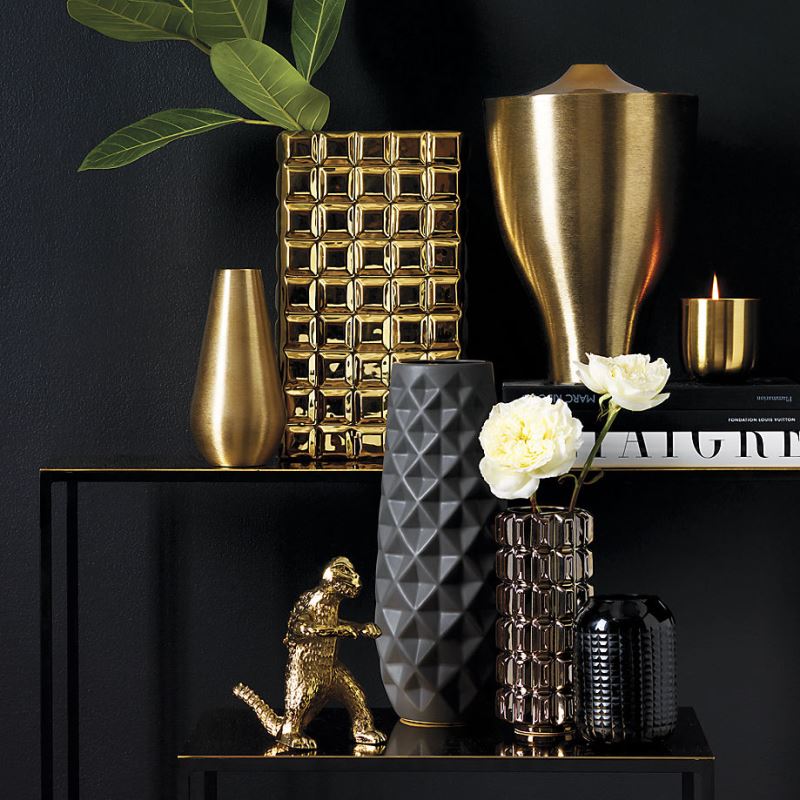 Clear as Crystal
Let's begin with transparent vases that exude modern style. This SAIC Glacier Vase from CB2 was designed by SAIC student Hyunsong Melody Lee. With a form that mirrors glacial formations, this lovely piece has a vase-within-a-vase effect: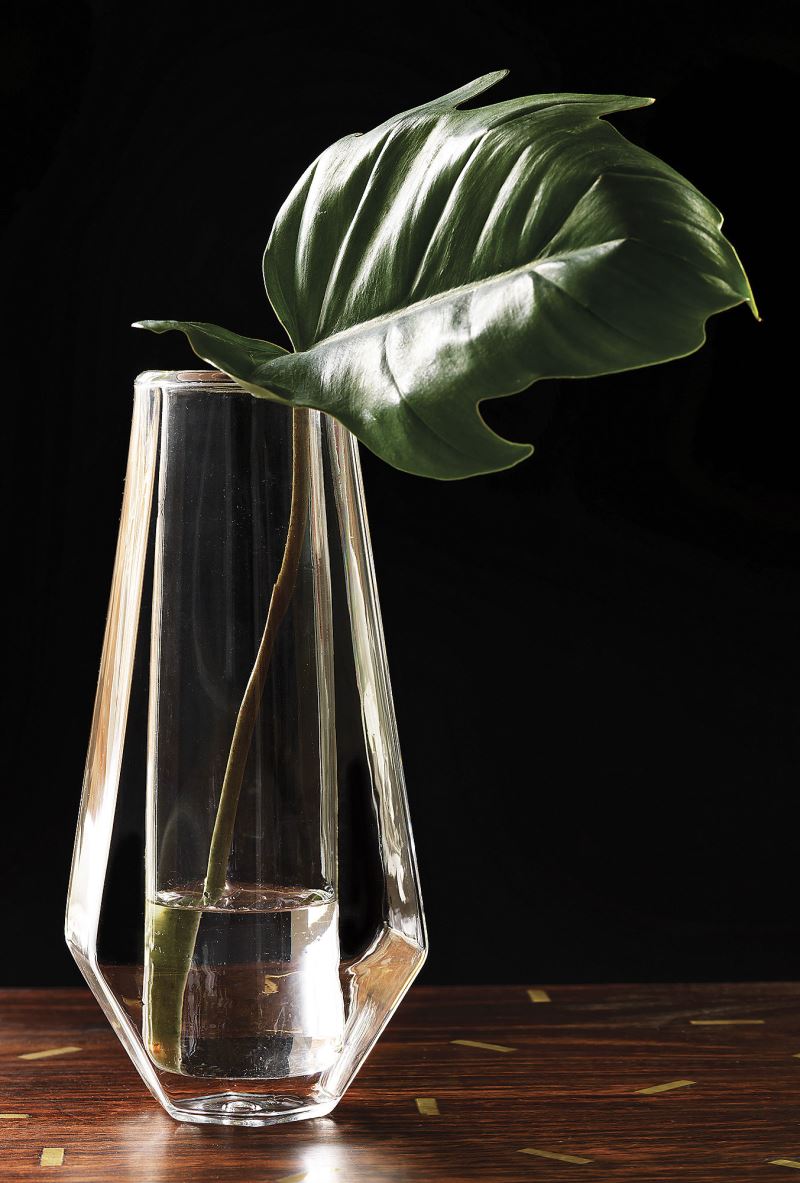 Crackled glass combines with a narrow elliptical form in the stunning Bianco Vase from Crate & Barrel. It's a slice of design heaven: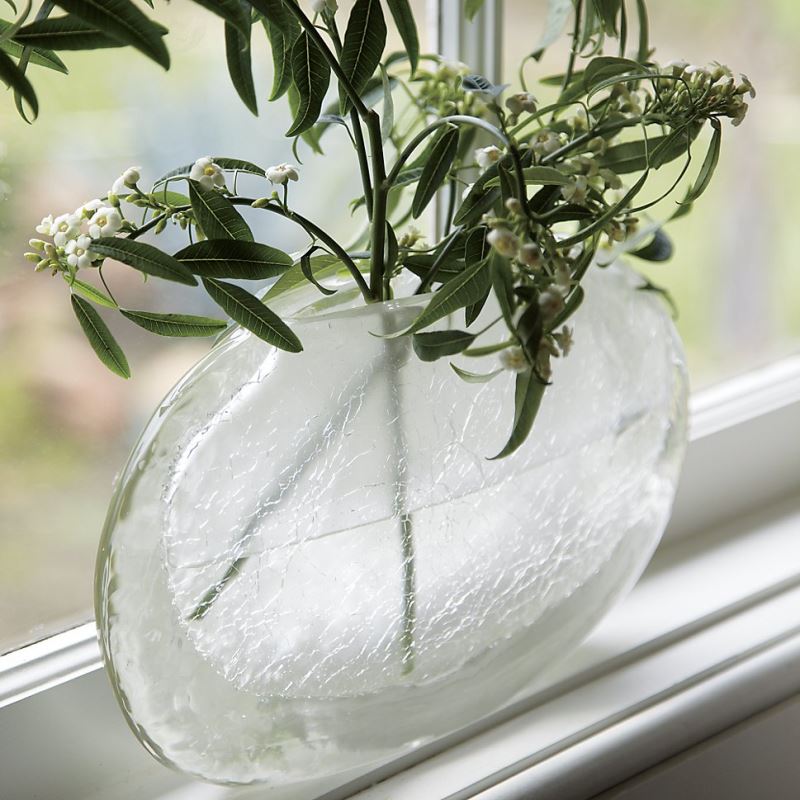 Also from Crate & Barrel is the Sabine Vase, which features tiny copper bubbles that add sparkle and visual interest. Perfect for displaying bold greenery, like the seeded eucalyptus shown below: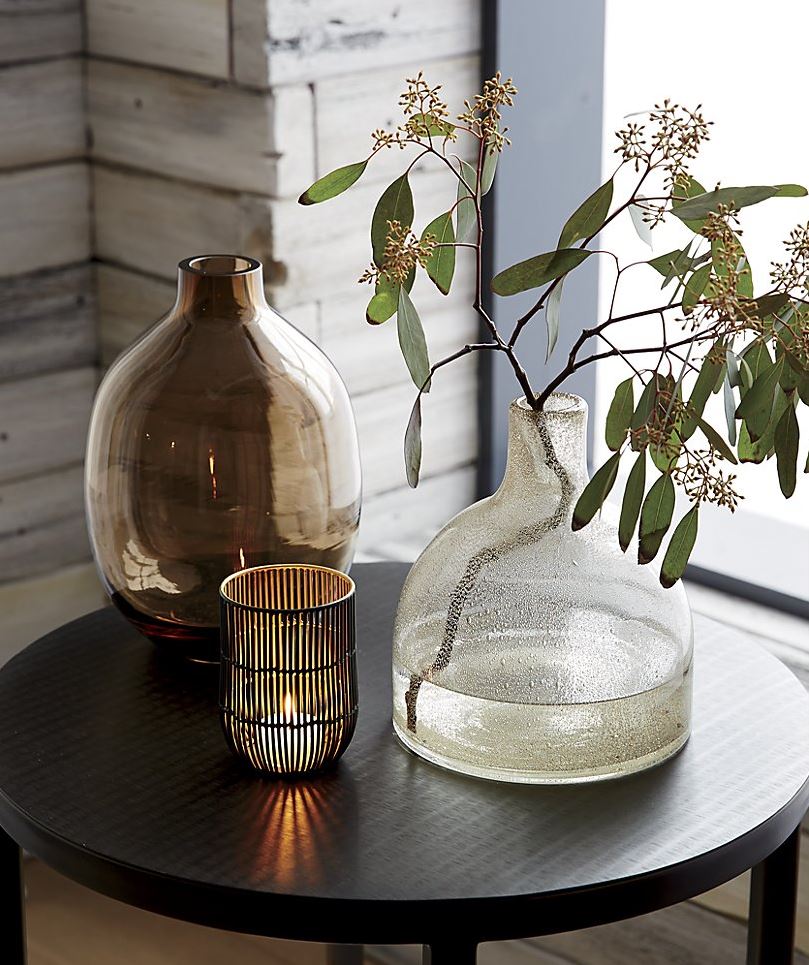 Add a hint of color with a Teak and Bottle Vase from Anthropologie, which features the perfect blend of teak wood and aqua glass. Top it off with tropical greenery for a festive look that's earthy and modern: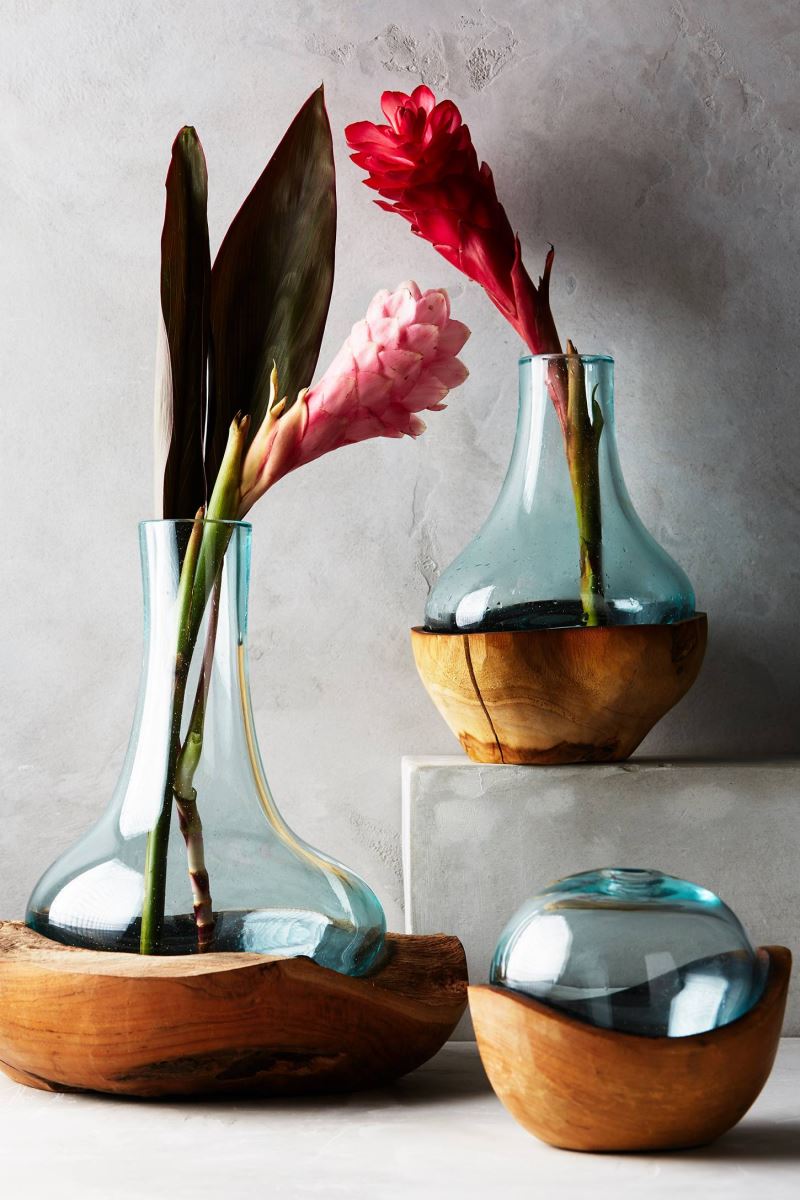 Metallic Marvels
Ready to go metallic? Gold and silver tones add festivity, and when showcased on modern forms, they have the power to be striking. This Via Fondazza Vase – Model C from RH Modern was inspired by the mid-century still lifes of artist Giorgio Morandi, designed by Paolo Dell'Elce, and crafted from spun brass: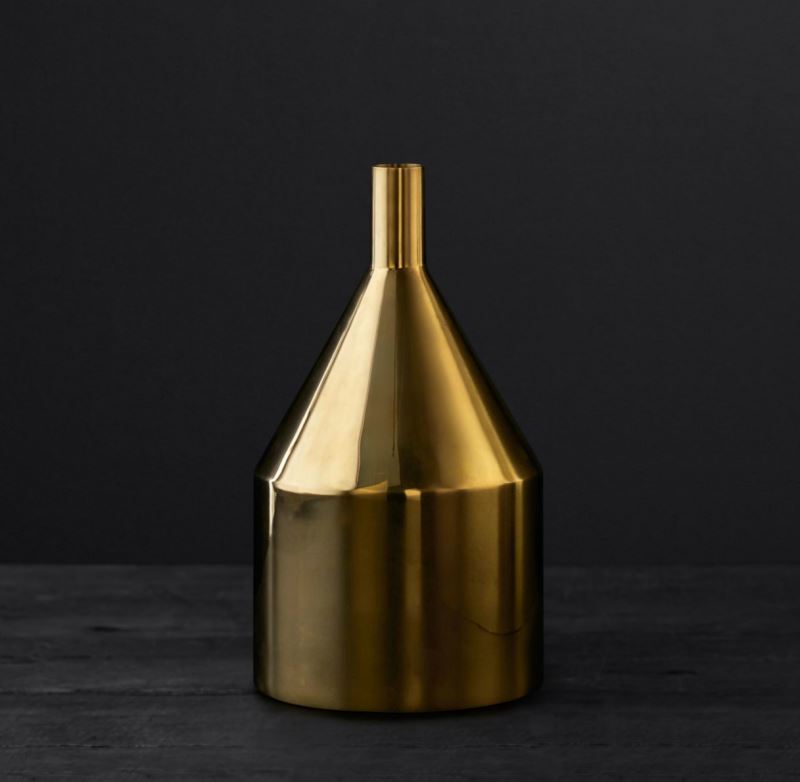 Two-toned style is alive and well, thanks to the Raya Vase from CB2. This sleek cylinder is a combination of powder-coated iron and matte black enamel.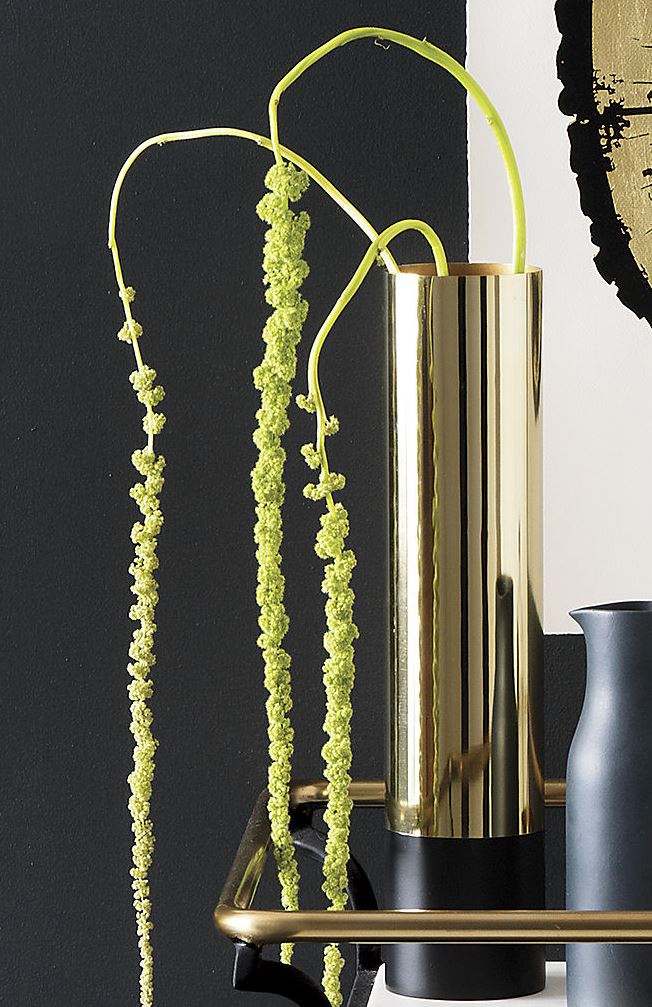 The Futura Bullseye Vase from Jonathan Adler (shown below, left) is crafted from high-fired porcelain and embellished with 24-karat gold.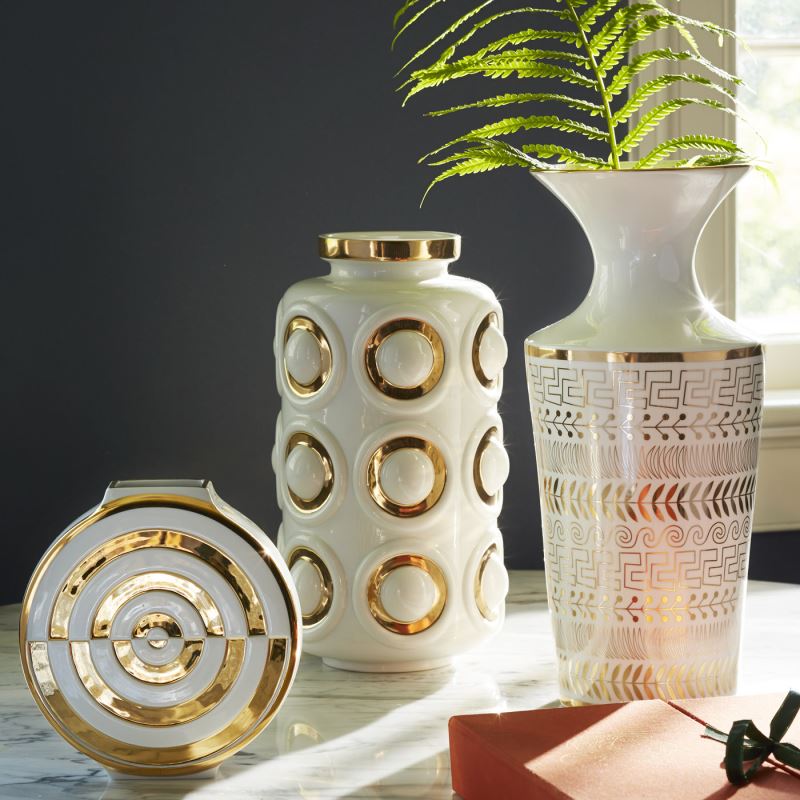 Geo style and gold tones combine in the Brass Geometric Vase Collection from RH Modern, inspired by crystalline structures. Sculpted by hand from solid brass, the vases feature a matte finish with the sheen of satin: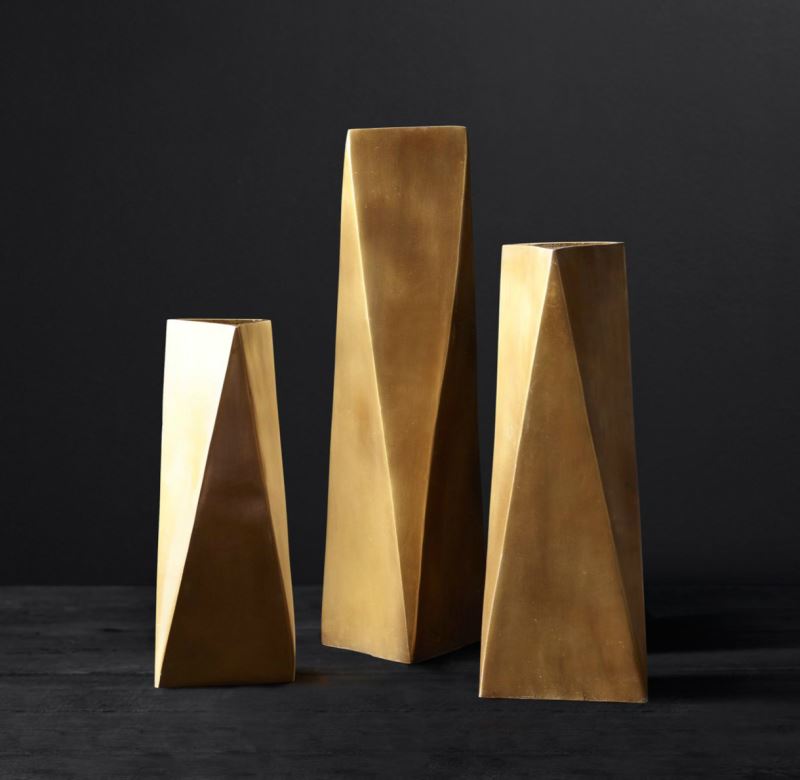 Sterling silver accents decorate the Quadrotto collection, designed by Paola Navone for Egizia. Below we see a grouping of Quadrotto vases, which feature squares and rectangles in a variety of sizes. The vases are crafted from transparent glass of double thickness.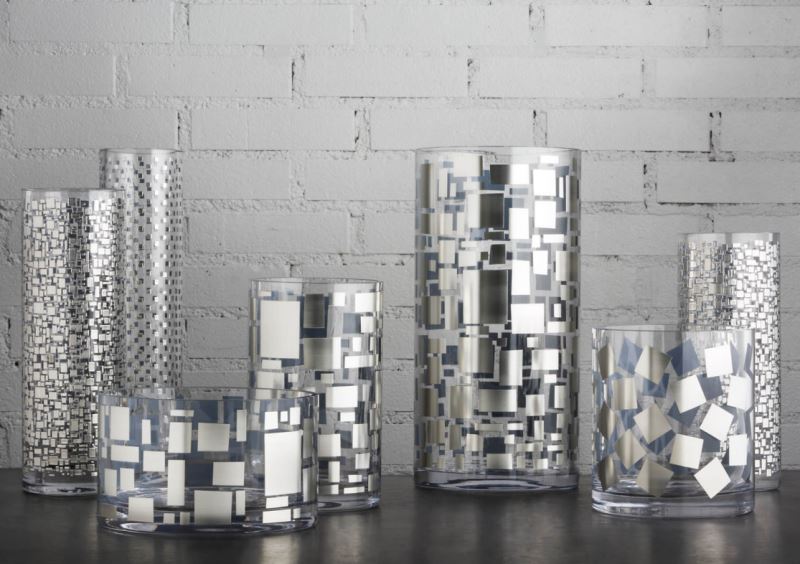 And now for a closer look at a range of sizes and diameters, all boasting the same retro-modern pattern. See more artful designs at Egizia.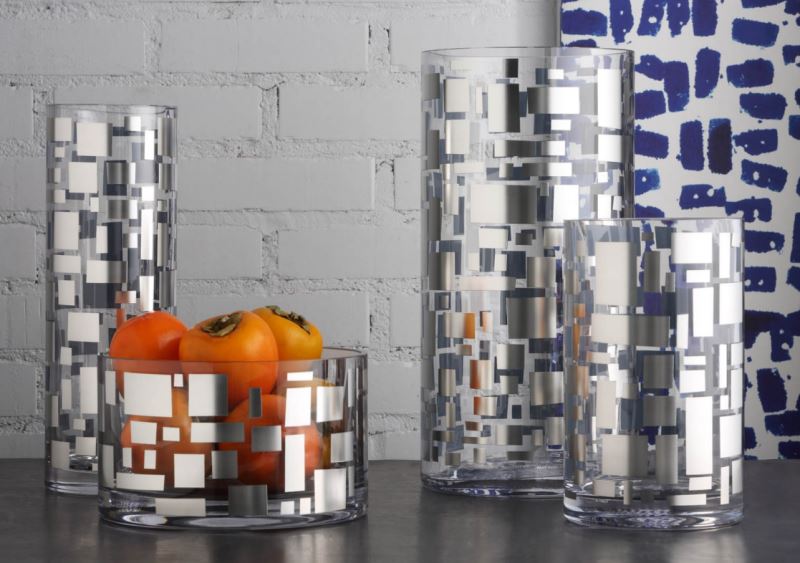 Shades of White
From metallics to brights, we now shine the spotlight on vases in white tones. Let's begin with this collection of vases from ferm LIVING, including the Geometry Vase, crafted from 100% porcelain: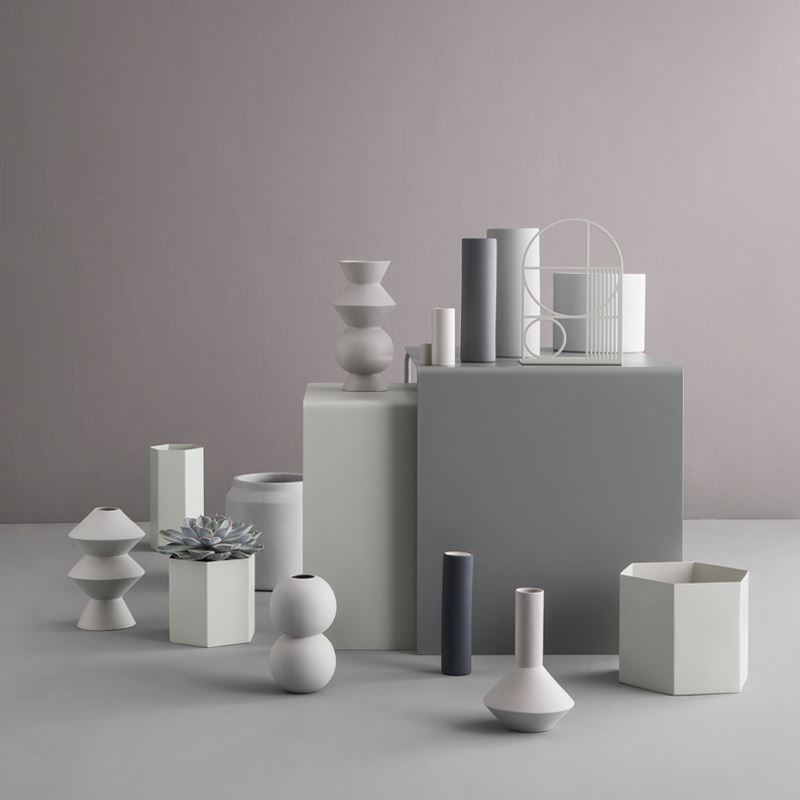 This sculptural Porcelain Vase from CB2 was designed by Edgewood Made and inspired by the forms of trees, specifically the thickness of the base, which grows thinner as the tree branches: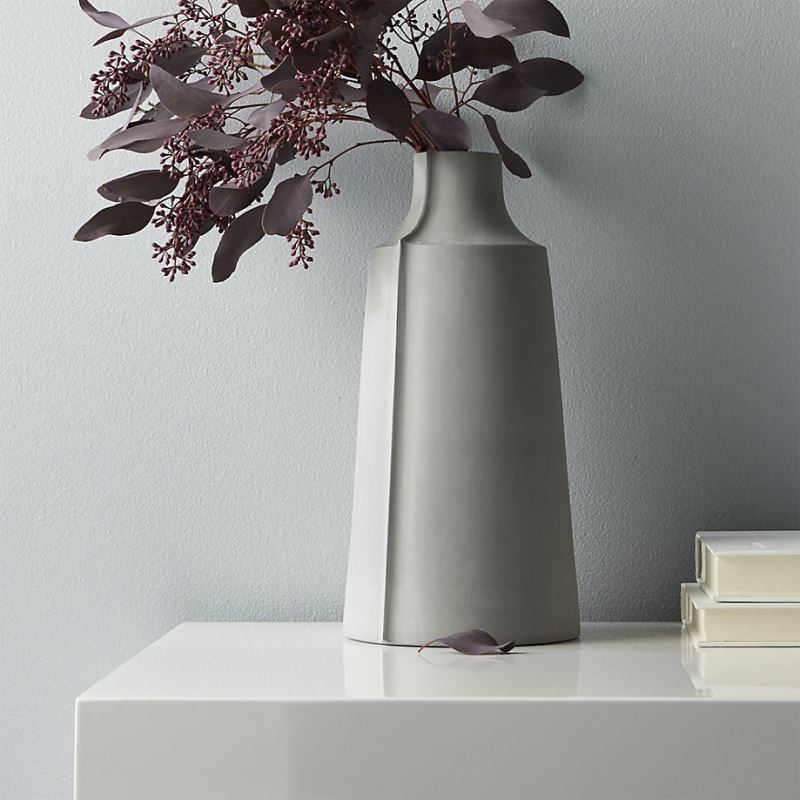 Black porcelain is the material of choice for this Set of 3 Meadow Vases from Room & Board. Yet white makes an appearance, as the vases are dipped to create a two-toned contrast.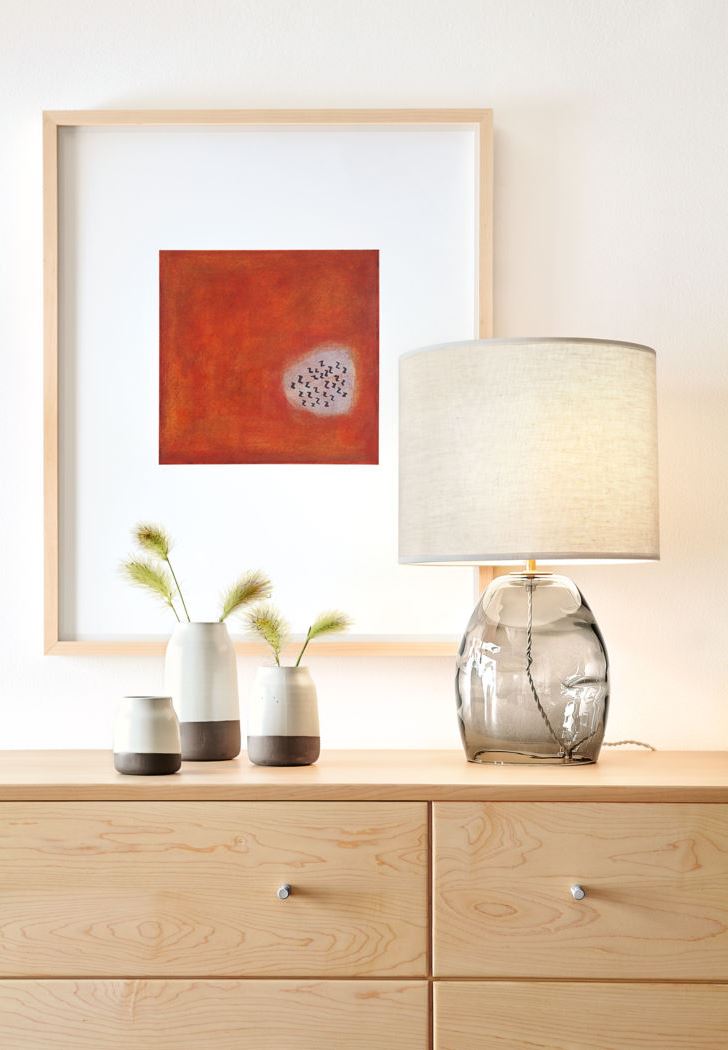 There's nothing like the clean, pure look of marble, and this 18″ Moretti Marble Vase from RH Modern couldn't be more sleek. Understated yet bold, the vase is the perfect complement to any bloom or branch: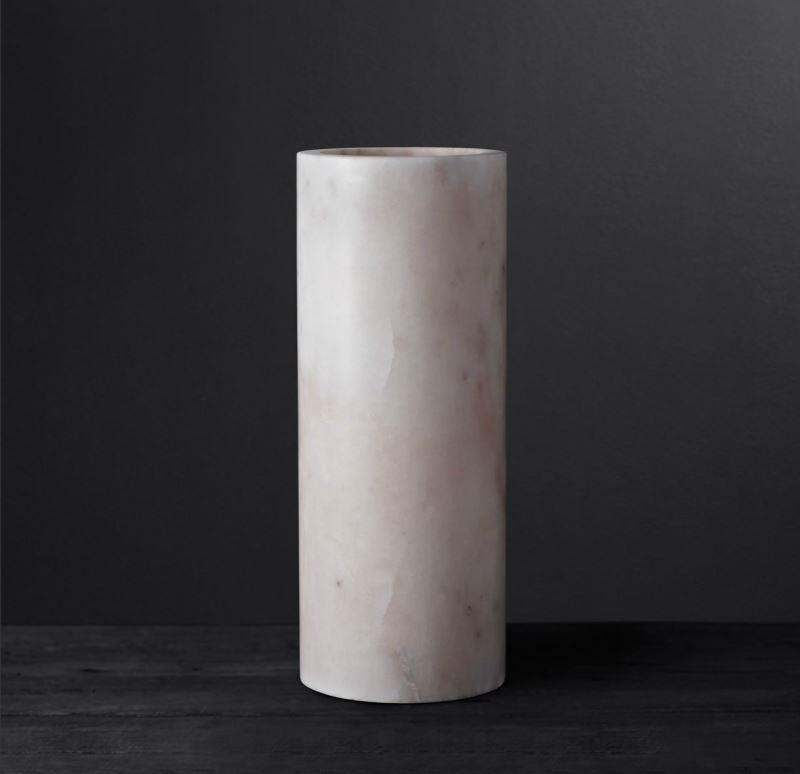 Studs uniformly dot the Charade Studded Vase from Jonathan Adler, which puts an edgy spin on porcelain elegance. Go glam for spring without overdosing on glitz!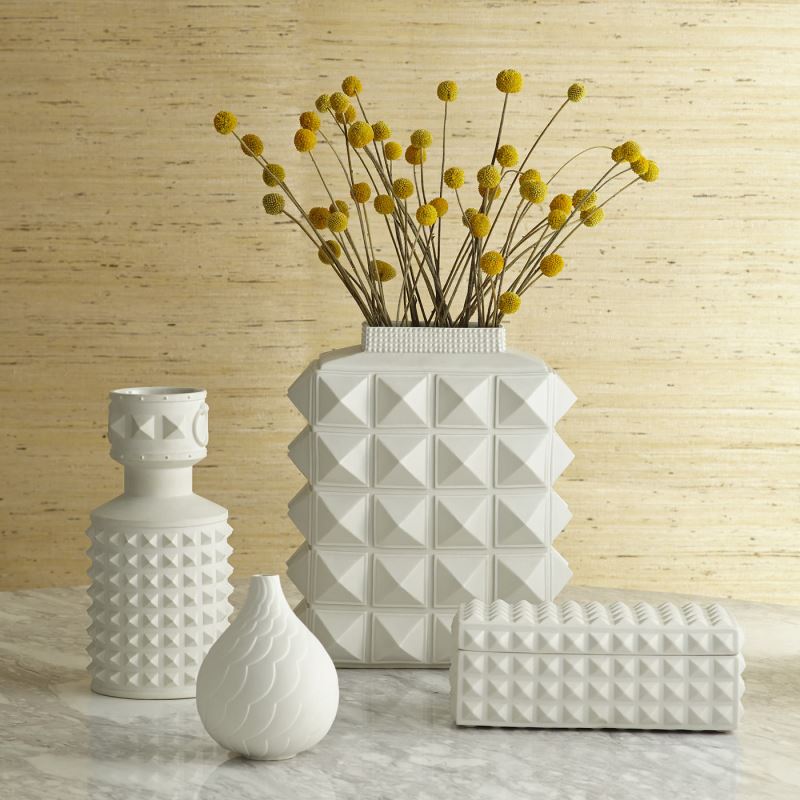 A Touch of Color
We end today's post by showcasing vases that introduce a dash of color to your interior. These Hexagon Vases from ferm LIVING come in various sizes and colors (such as Rose). Powder-coated metal creates a modern look, especially when hexagonal forms are involved: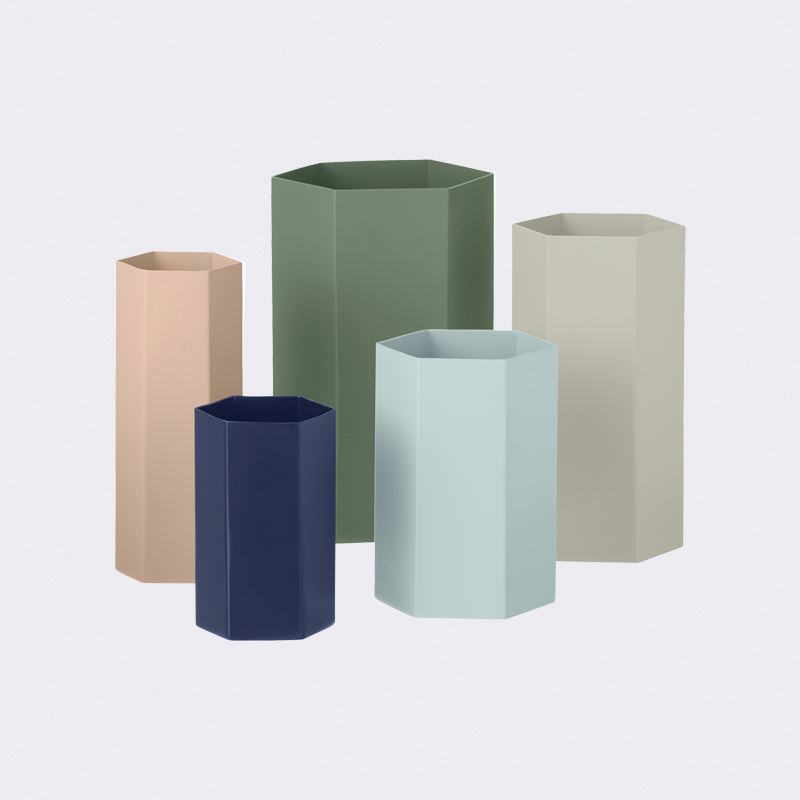 Sometimes vibrancy comes in small packages! These Jewel Vases from Room & Board are eye-catching and vivid, not to mention, crafted from hand-blown glass. You can even purchase them in sets of two or three.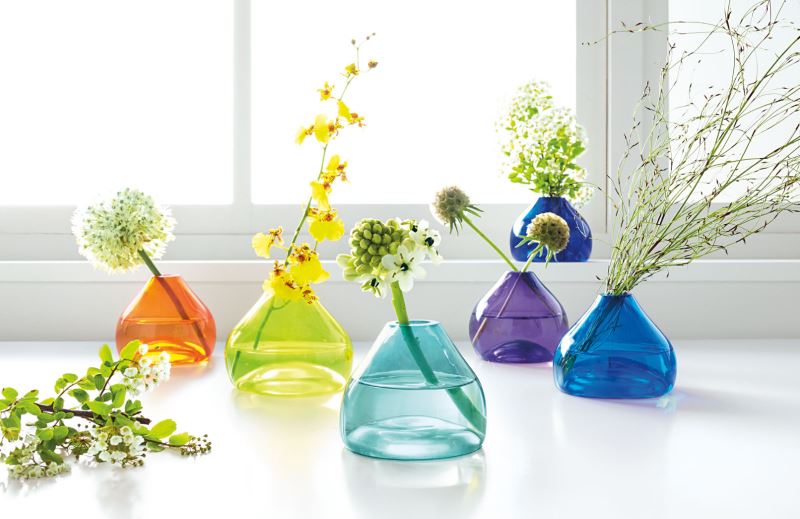 When white meets the tones of the ocean, you get these soft yet bold Fernley Vases from Crate & Barrel. Squared-off bottle shapes make an impact in glazed terra cotta: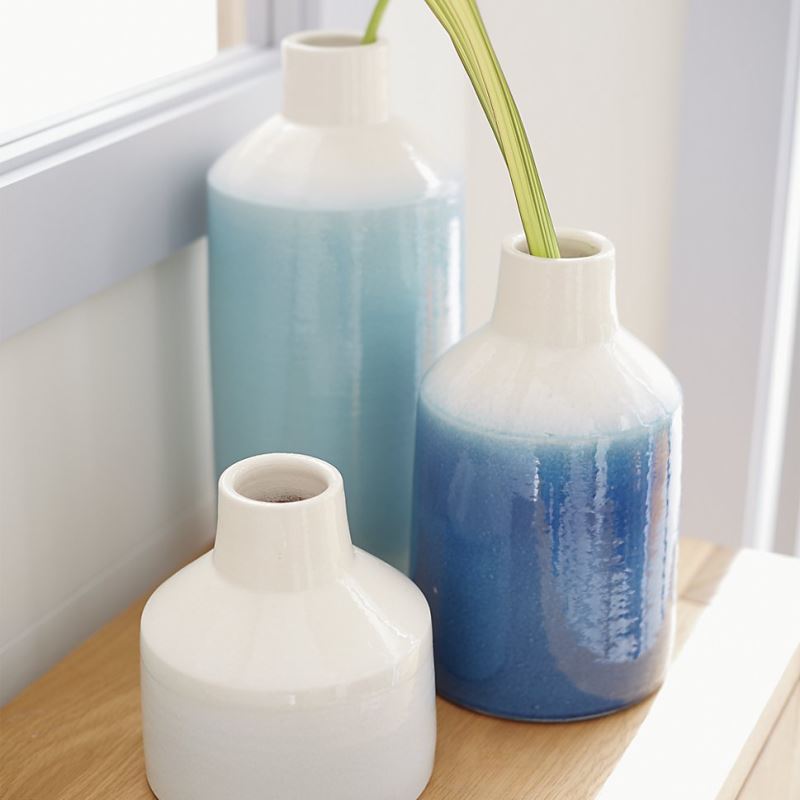 Last but not least, we have the mesmerizing tones of the Iridescent Angles Vase from Anthropologie, crafted from hand-blown glass. Fill it with branches, and you have an instant centerpiece: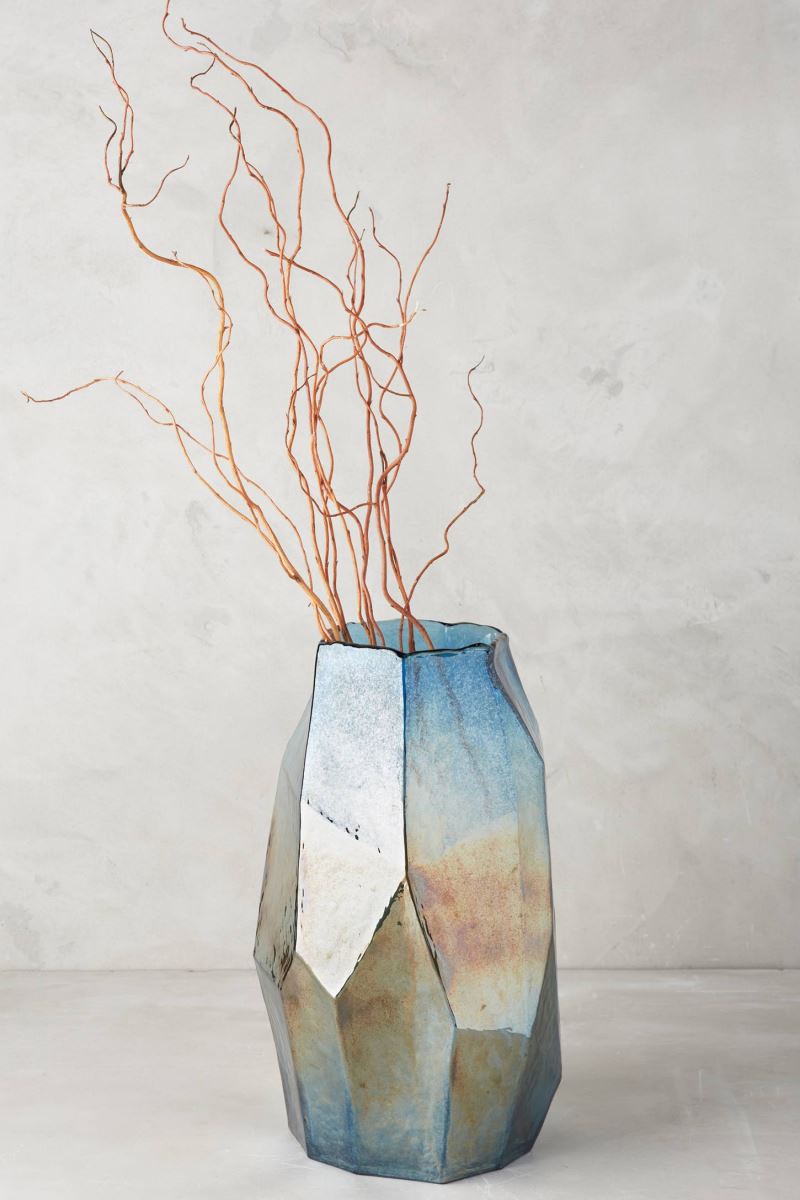 Which of the featured vases in today's post is your favorite? Share your thoughts by leaving a comment below…