It would be hard to find common areas that are more impressive and expansive than the ones created by Leandro Garcia in an urban neighborhood of Curitiba, Brazil. Welcoming guests and residents at the DSENHO Building, the lovely series of spaces that make up the common areas of the residences occupy 350 square meters of space. Inside this open and elegant setting one can find a wonderful events space complete with kitchen and dining area, a colorful hall filled with iconic Modern-Brazilian décor pieces, gym, children's playroom and a whole lot more. The entire area feels refreshing, polished and is sprinkled with furniture that gives you the impression of walking into a curated exhibition of contemporary Brazilian décor!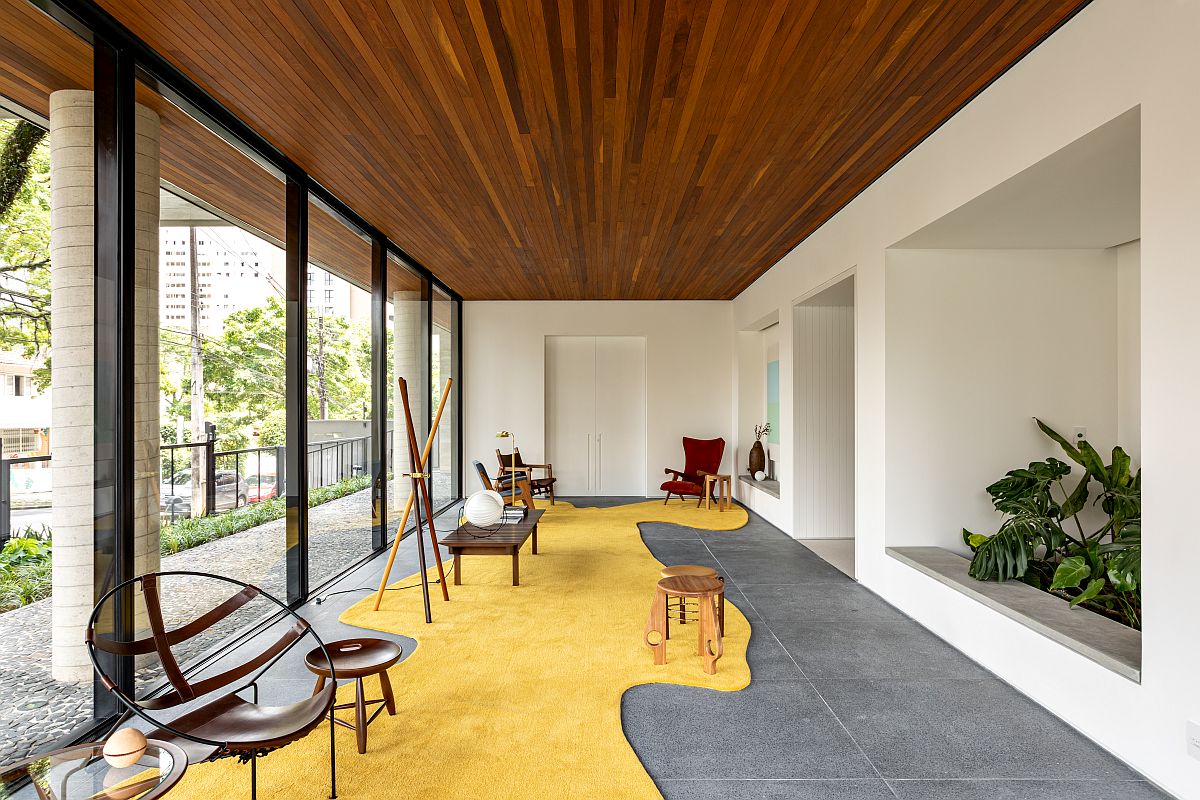 It is the hall with glass walls that sits at the front with a custom designed carpet in yellow that steals the spotlight and connects the different décor pieces in the room delightfully. Wooden ceiling above and polished white walls in the backdrop turn this area into a 'gallery for Brazilian furniture' of sorts. Step in further and you find the events space entry and the events spaces themselves with a common sitting area, kitchen that holds a stunning marble central island, and dining space in the backdrop that makes that can hold over a dozen guests comfortably. White drapes, dazzling metallic accents and pops of blue and red accentuate these areas beautifully.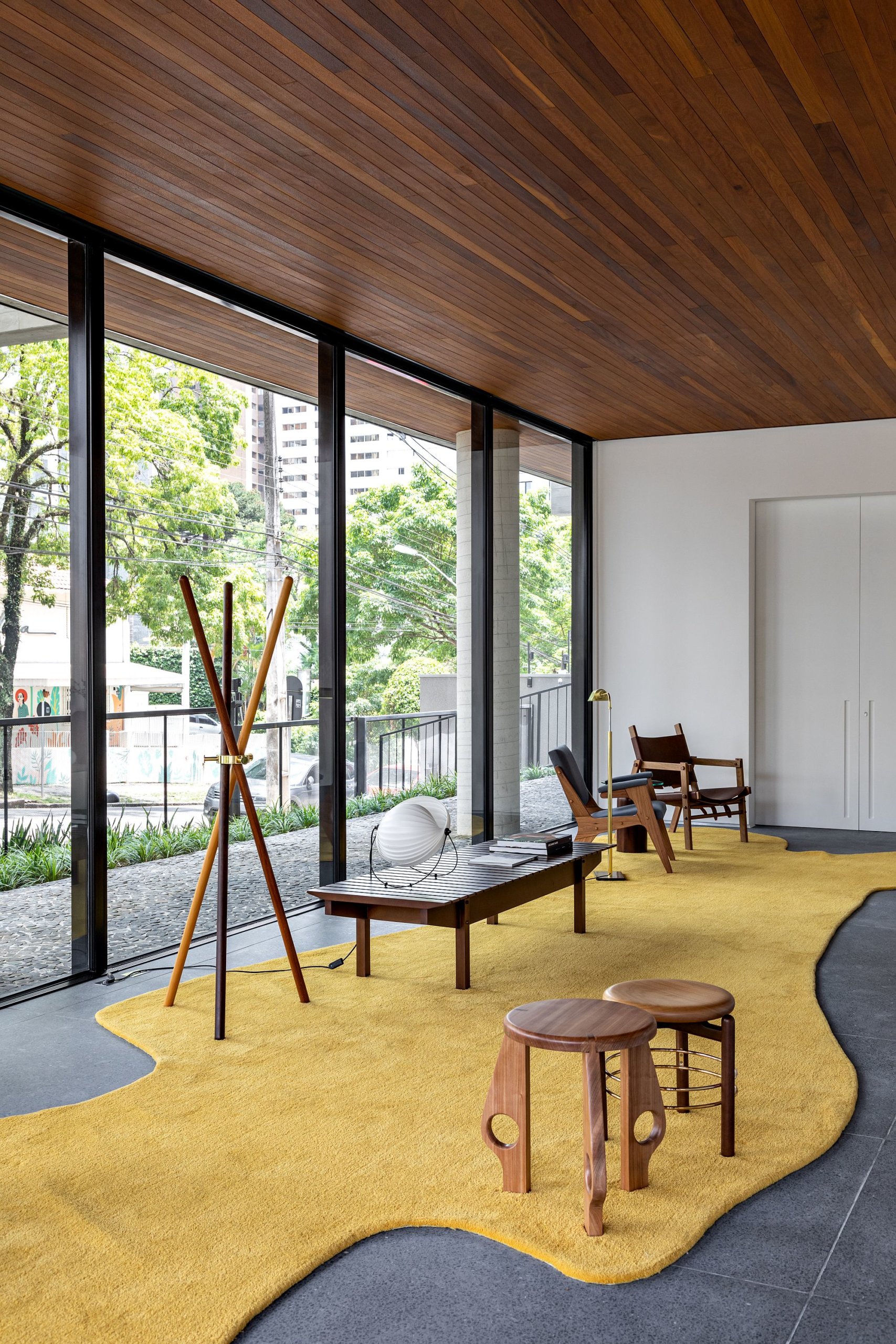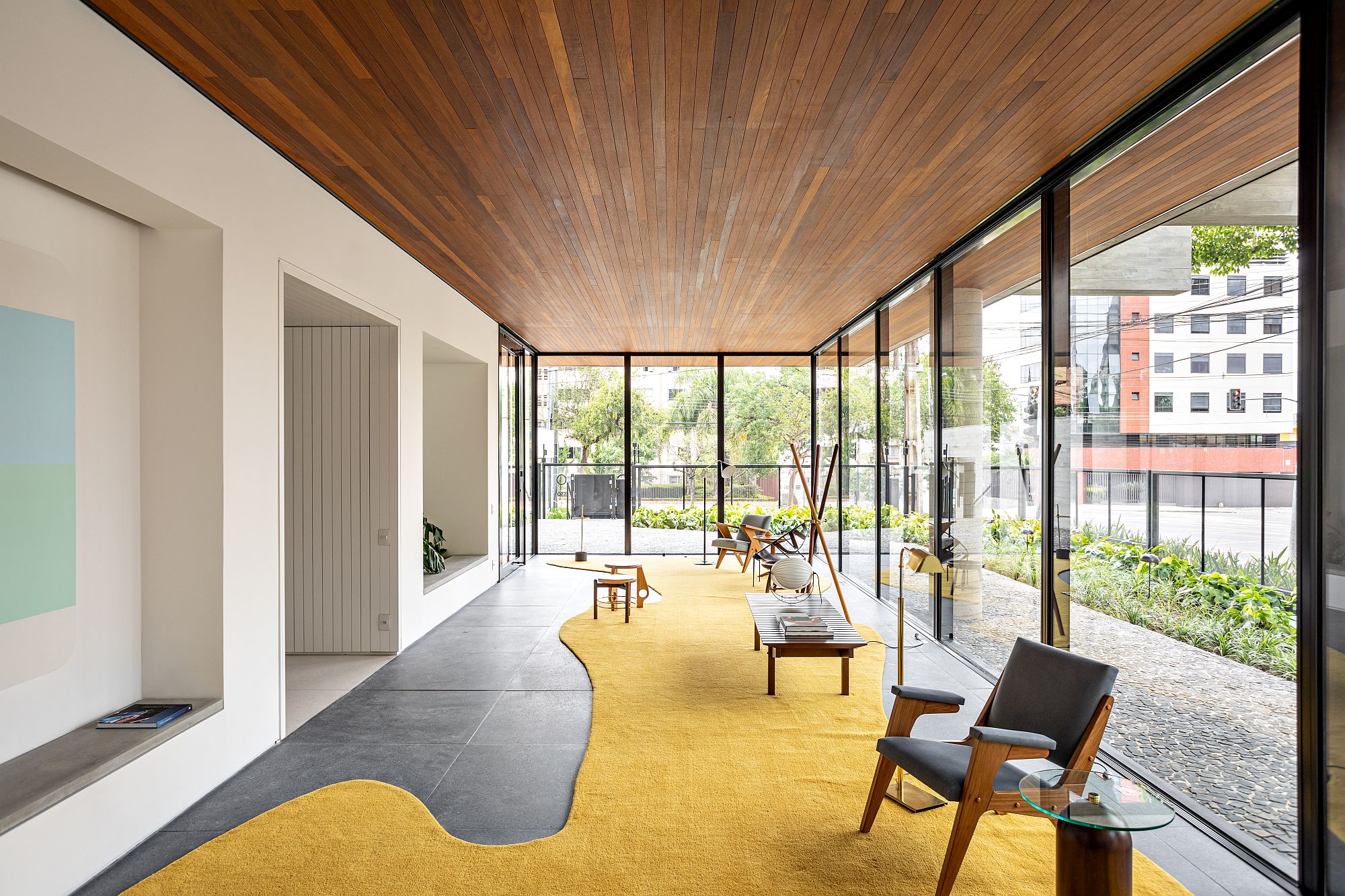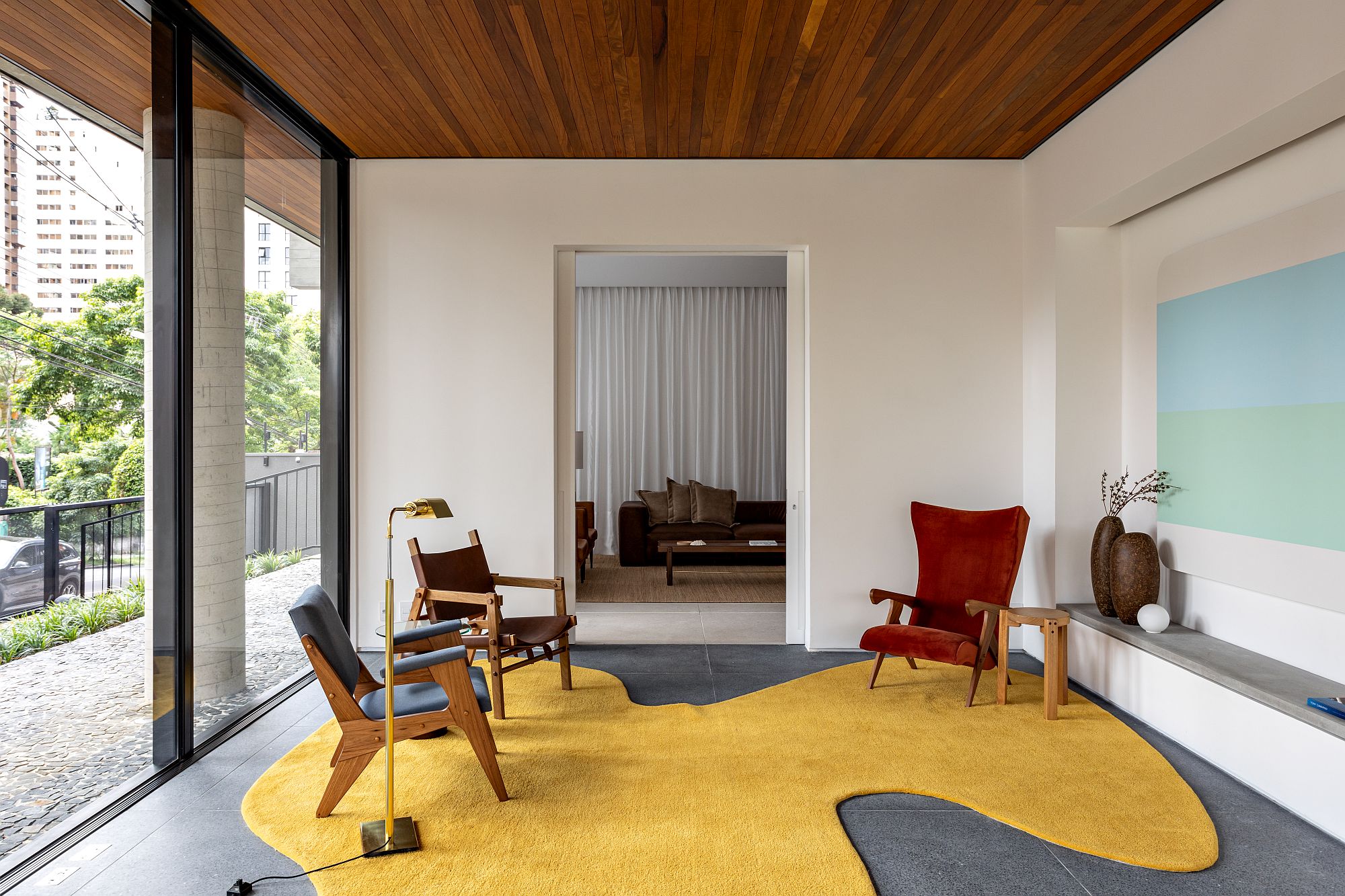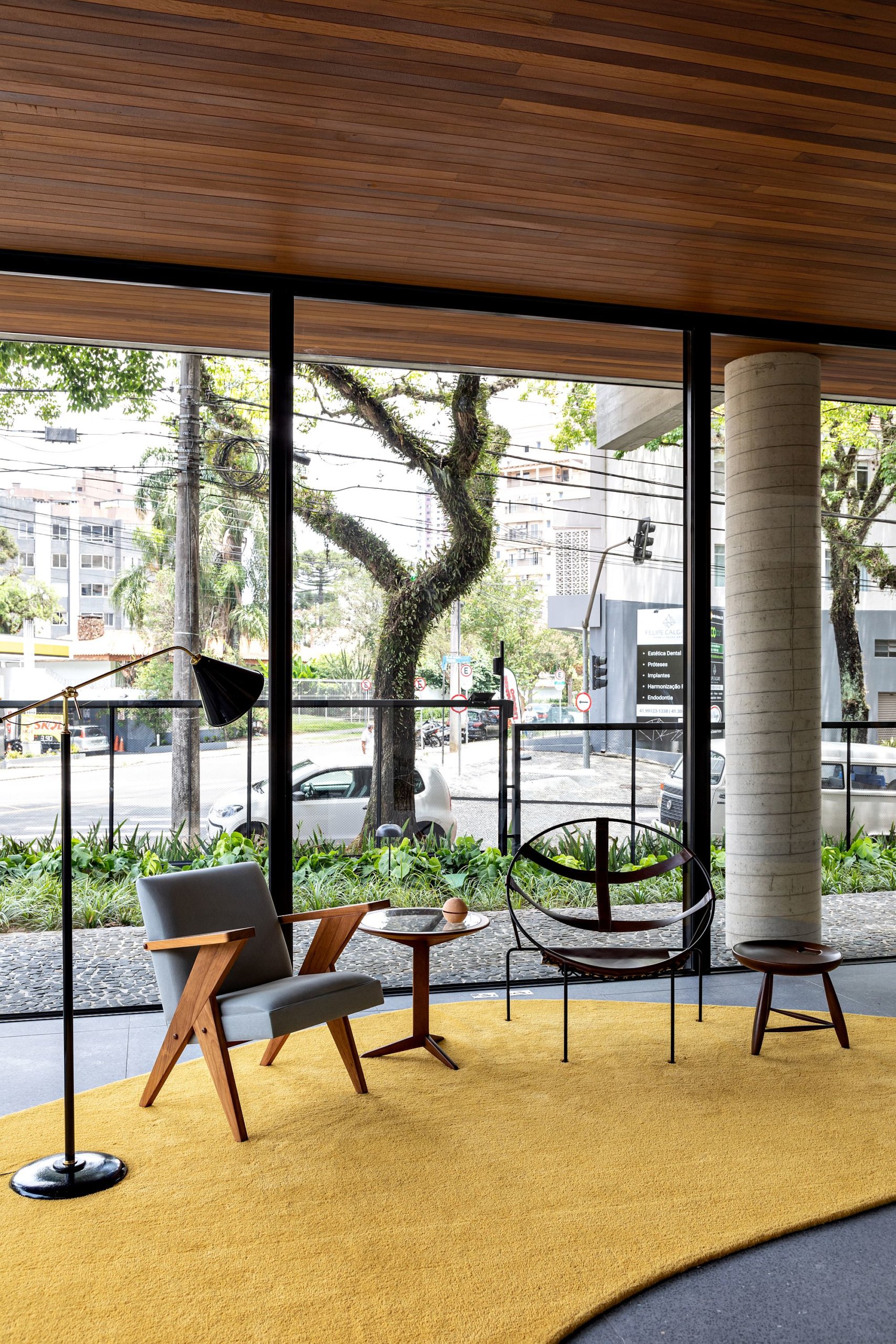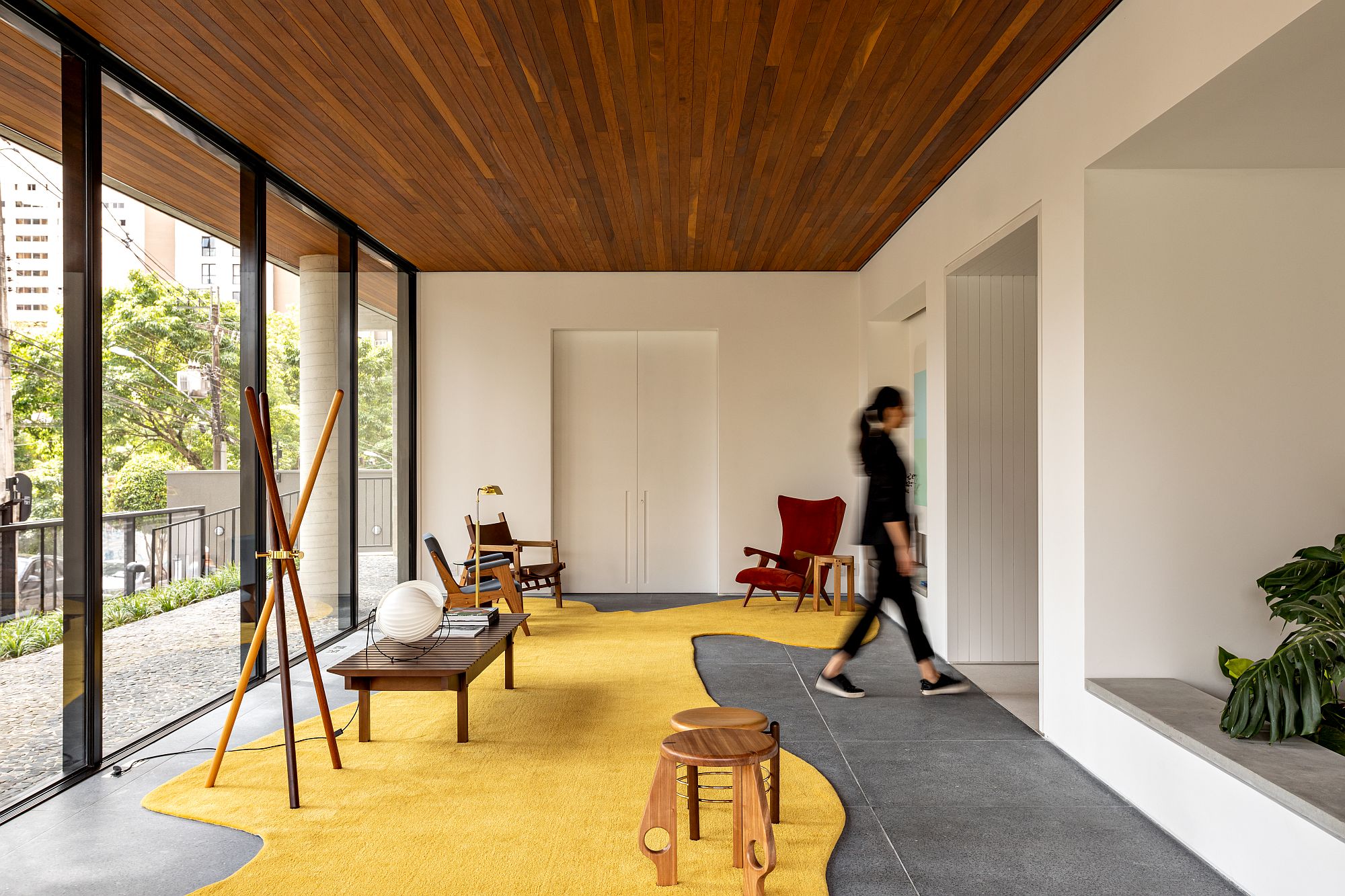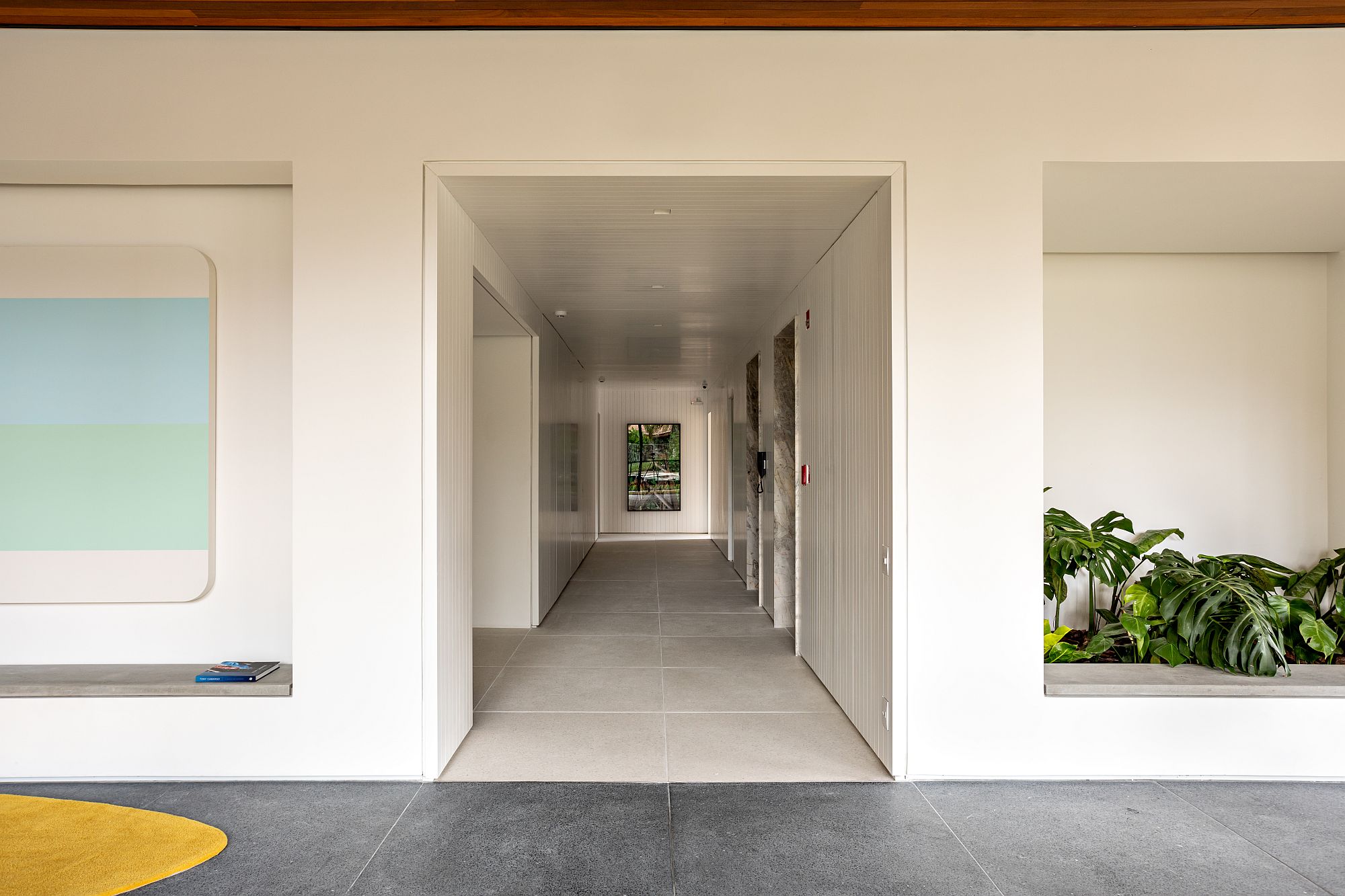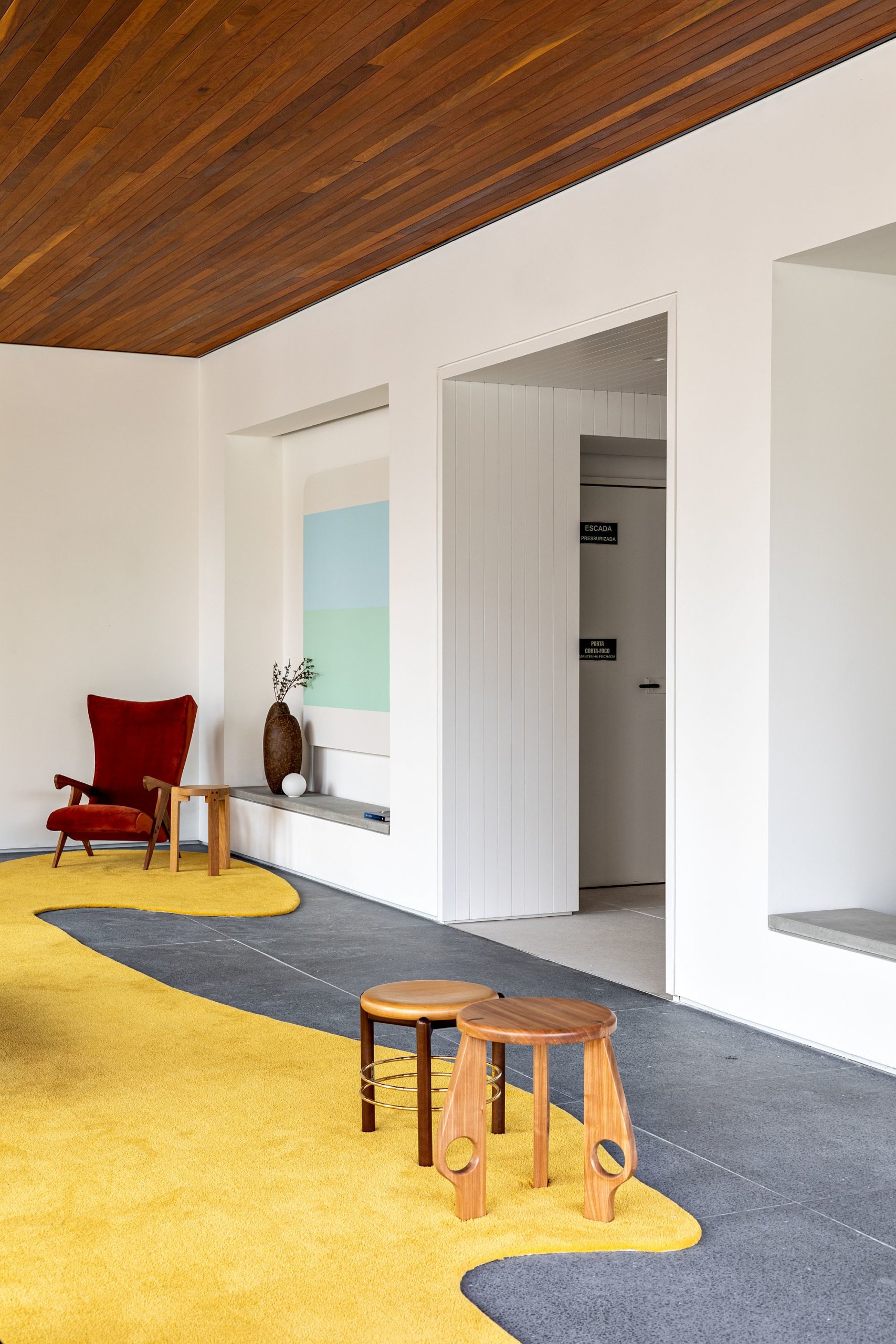 A charming little kids' playroom with ample storage space, gym that draws its color palette from the hall and the elevator lobby complete the setting. Inventive, refined and unique, there is more to talk about here than in most homes across the globe!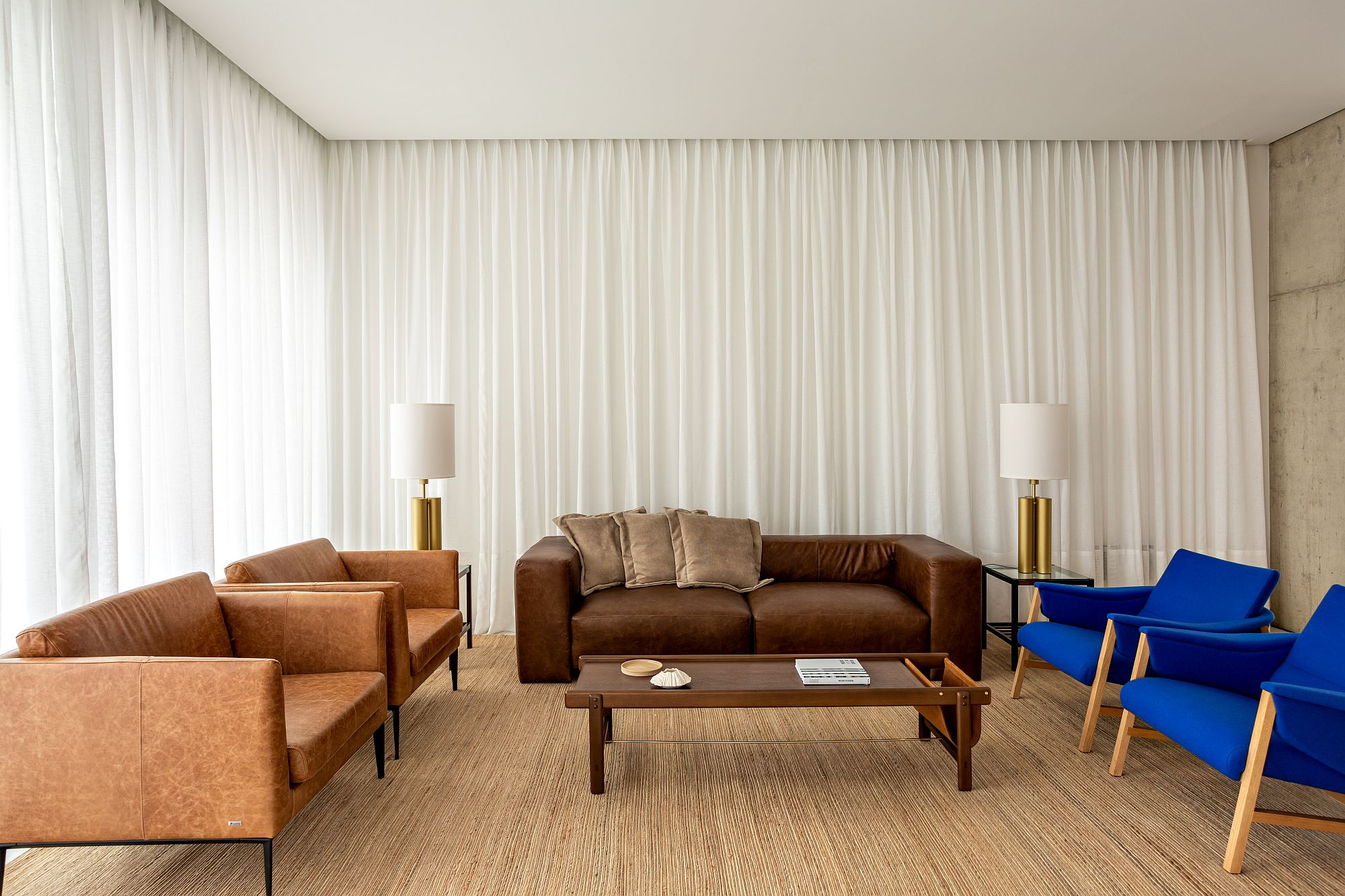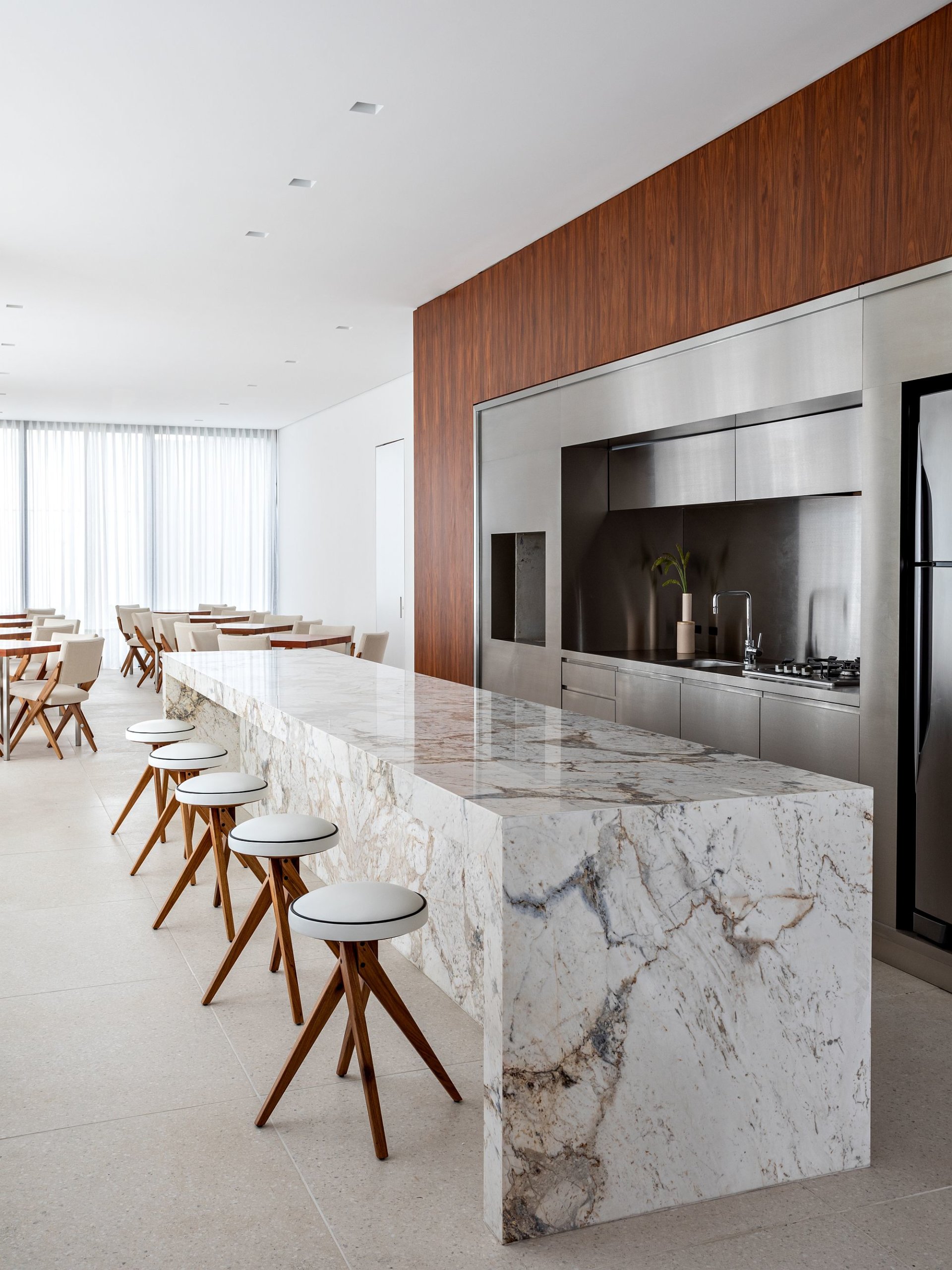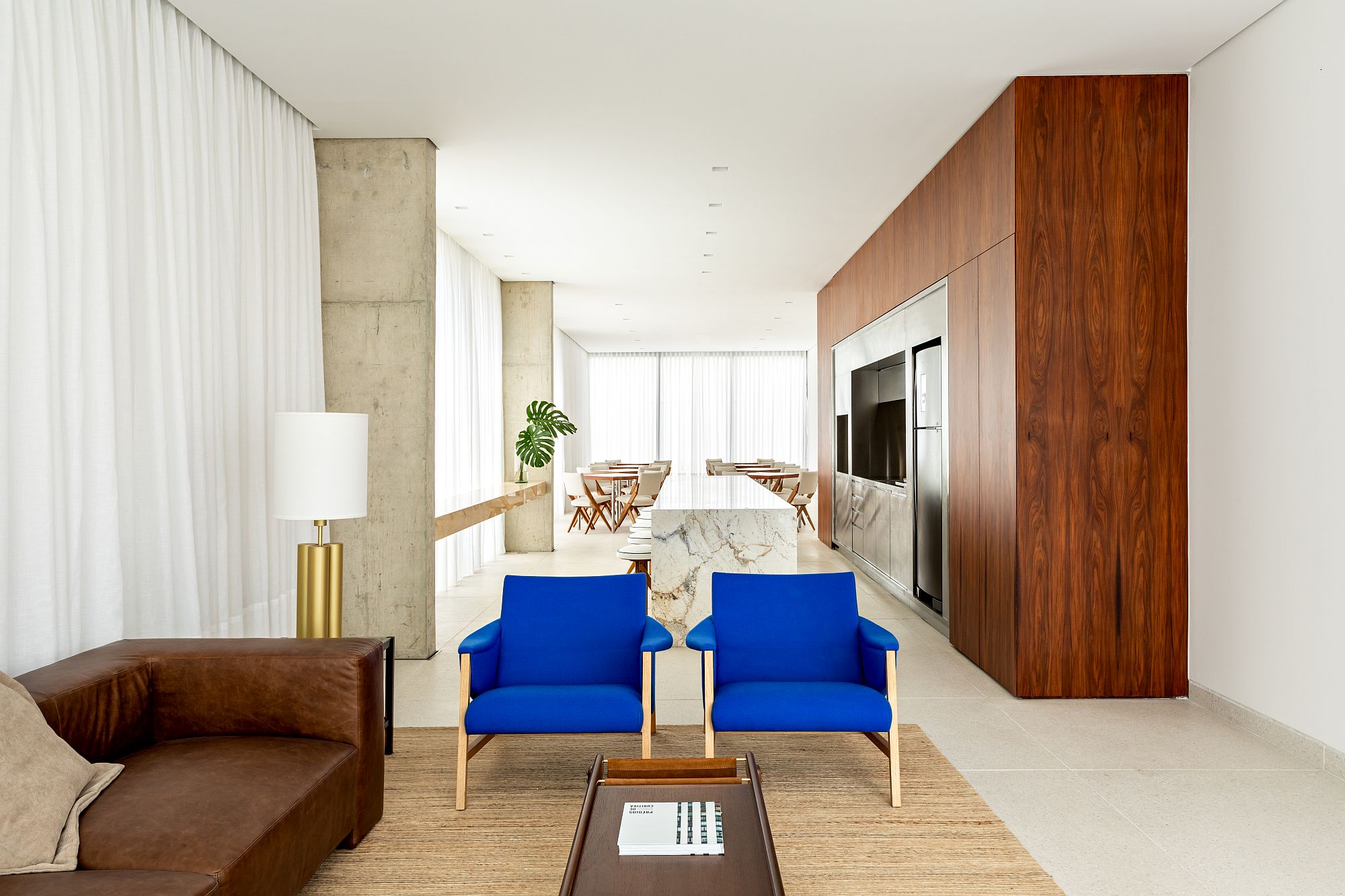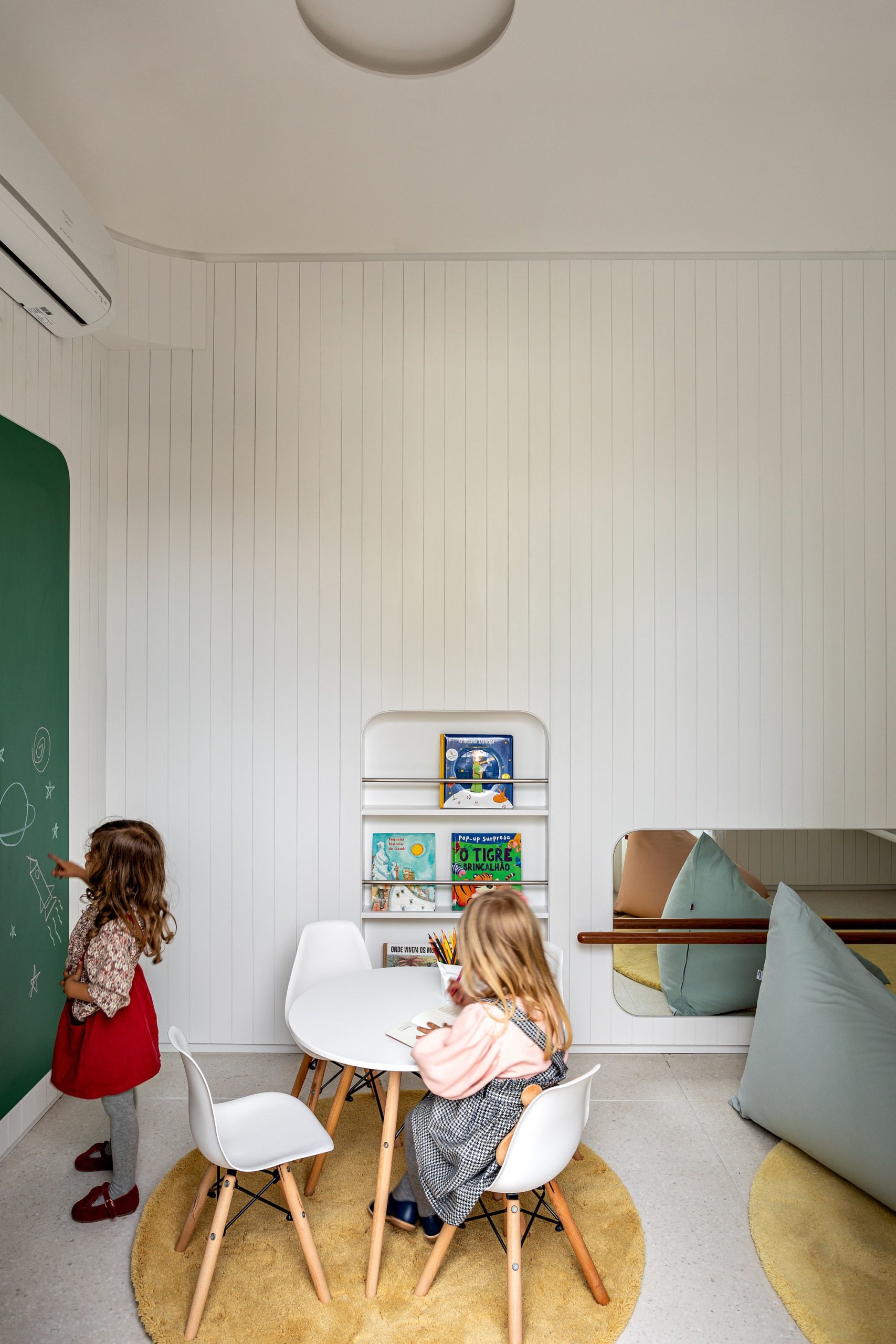 In this path of homage to the design of Brazil are: Clerk umbrella stand by Jader Almeida, 1960's floor lamp, N, H and Cuca armchairs by José Zanine Caldas, Bailarina side table by Aristeu Pires, sculpture in ceramics by Denise Coelho, FDC 01 armchair by Flávio de Carvalho, Mucki and Mocho stools by Sergio Rodrigues, Eclipse lamp by Maurício Klabin, Varetas coat stand, Linhas low stool and Toco table by Leandro Garcia, Bambo stool by Marcelo Caruso, Class vintage floor lamp by Enrico Furio Dominici, Carioca armchair by Bernardo Figueiredo and Girafa stool by Lina Bo Bardi, Marcelo Ferraz and Marcelo Suzuki.