A fusion of contrasting cultures, traditions and inspiration drawn from exotic backdrops, Mediterranean style means different things for different people. While some prefer its warm, cozy side with bright colors, intricate pattern and vivacious textures, others tend to gravitate towards the cooler and more cheerful version borrowed from the pristine beaches spread across the region. Regardless of what you love, it is a style that offers loads of variety, intriguing décor options and a hint of novelty that your contemporary home might desperately need.
Today we flip through 25 beautiful and functional home offices that embrace different elements of Mediterranean style while giving it their own little twist. Who says that Mediterranean is a style only for the luxurious bedroom or the relaxing bathroom?
Modern & Mediterranean
You need not give your existing home office a complete makeover to acquire that glowing Mediterranean sheen. Sometimes all you need is a few carefully incorporated décor pieces and accessories to get the best of both worlds. The modern Mediterranean look is all about creating a clean, crisp and breezy interior with a neutral backdrop and a few colorful additions that give it its unique personality. White and blue are a great choice here, and this is a color scheme that works well for those who wish to combine a nautical or coastal theme with Mediterranean style.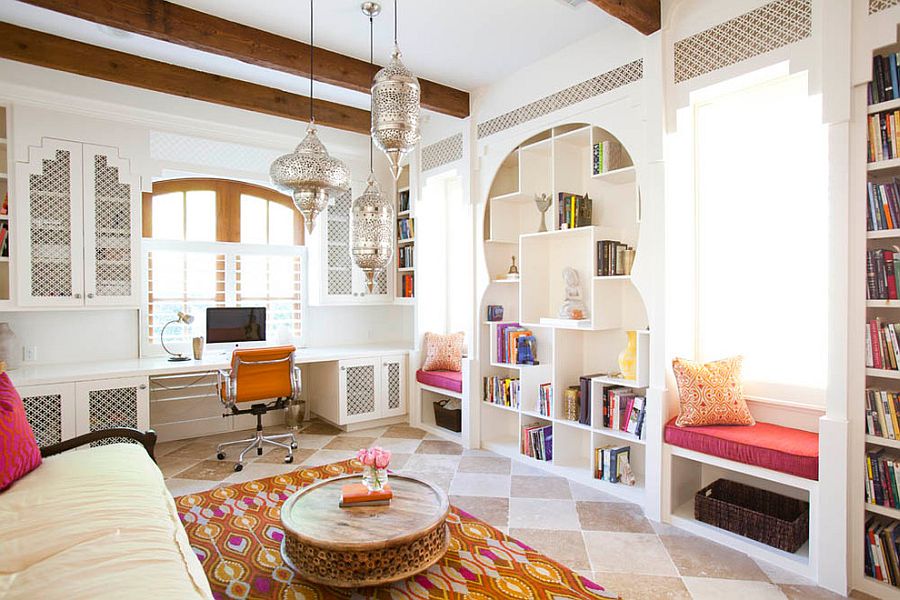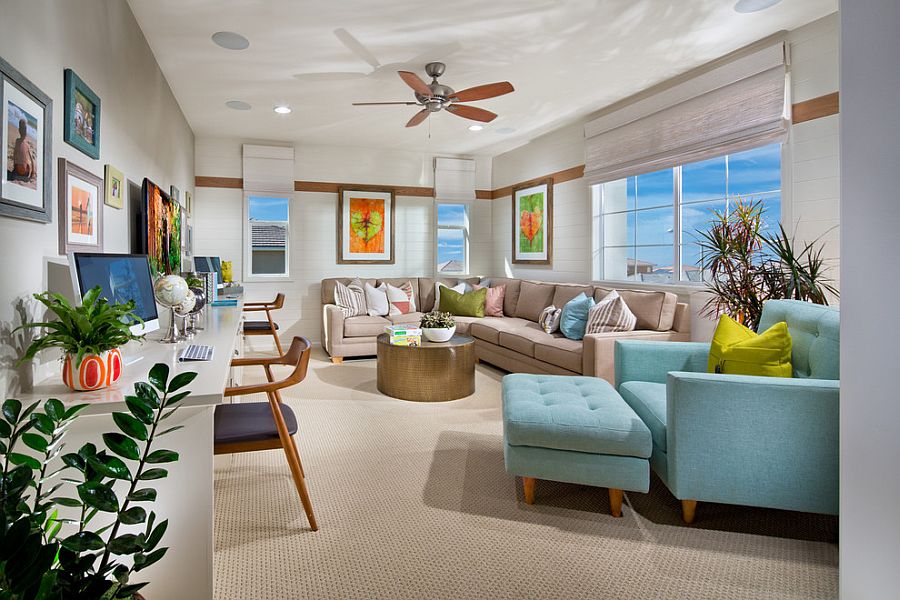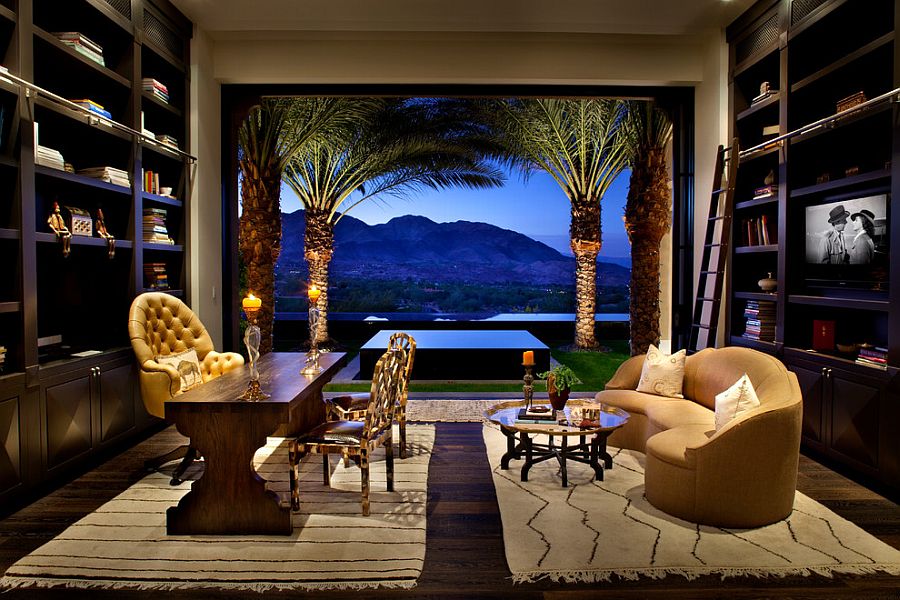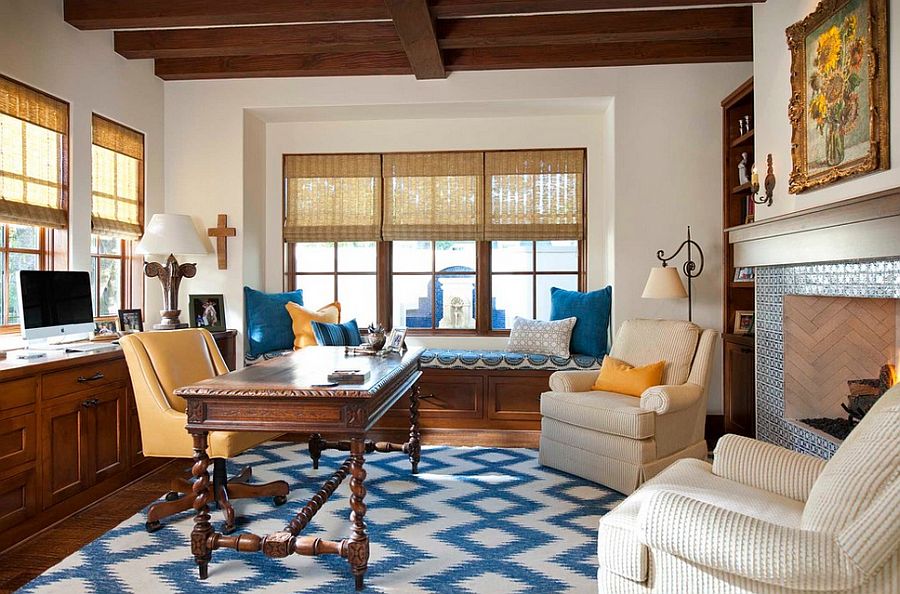 Moroccan poufs, lantern-style lighting borrowed from the Middle East a touch of gold or orange to enliven the space should do the trick in most modern home offices. This allows you to easily switch the style of the room down the line and still keeps it connected with the rest of home in terms of ambiance and overall theme.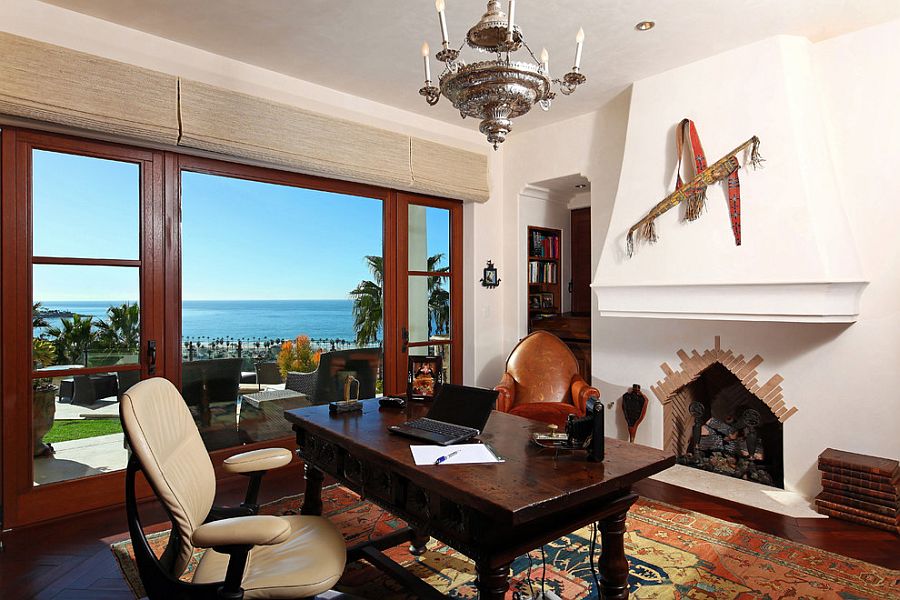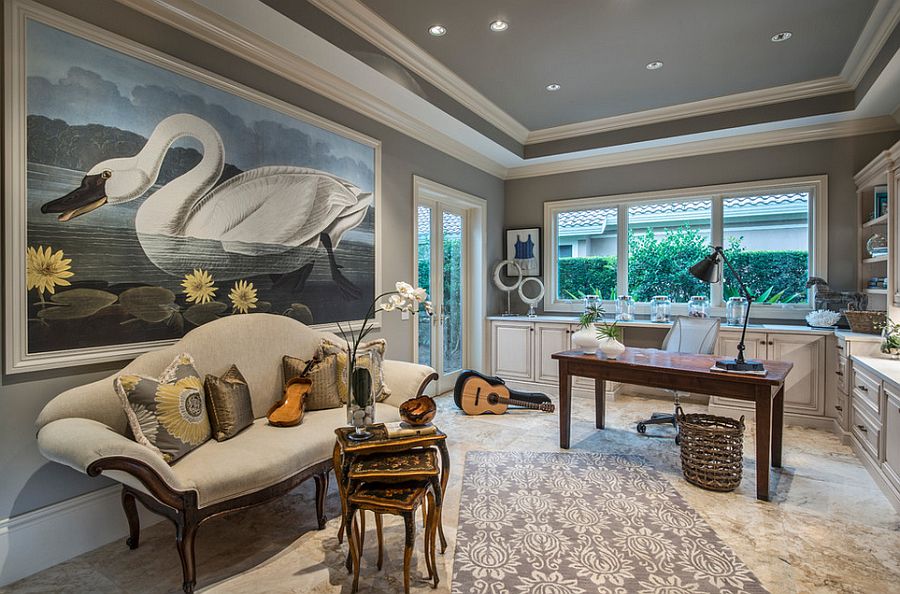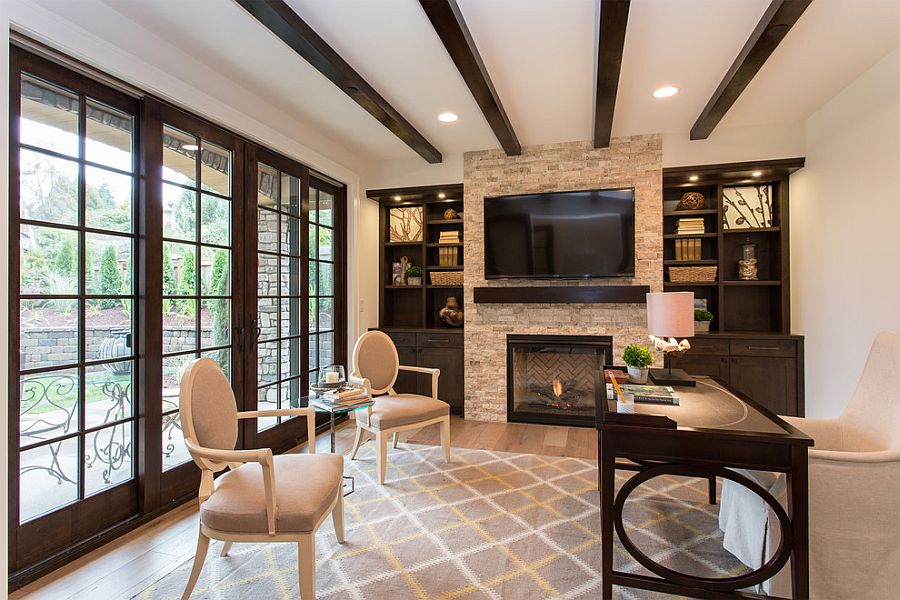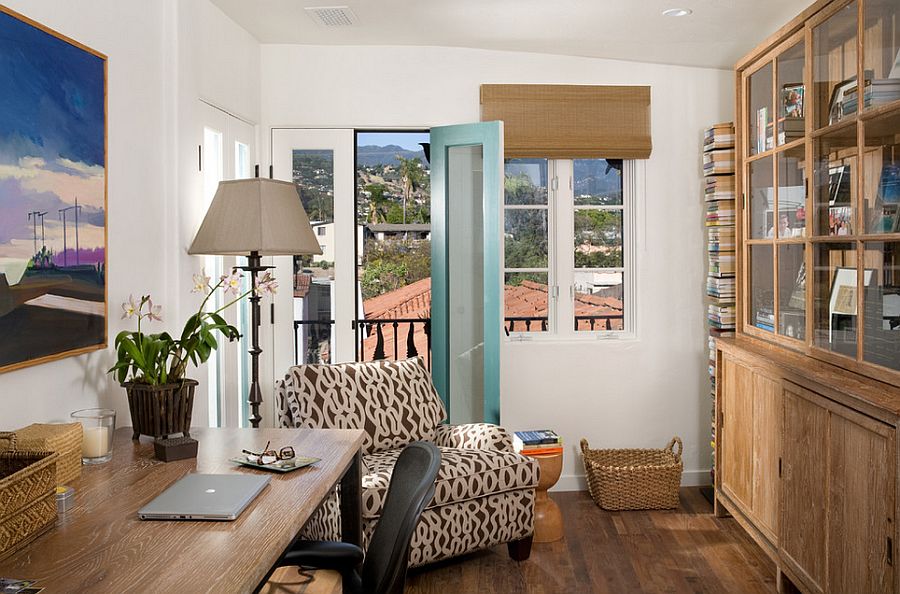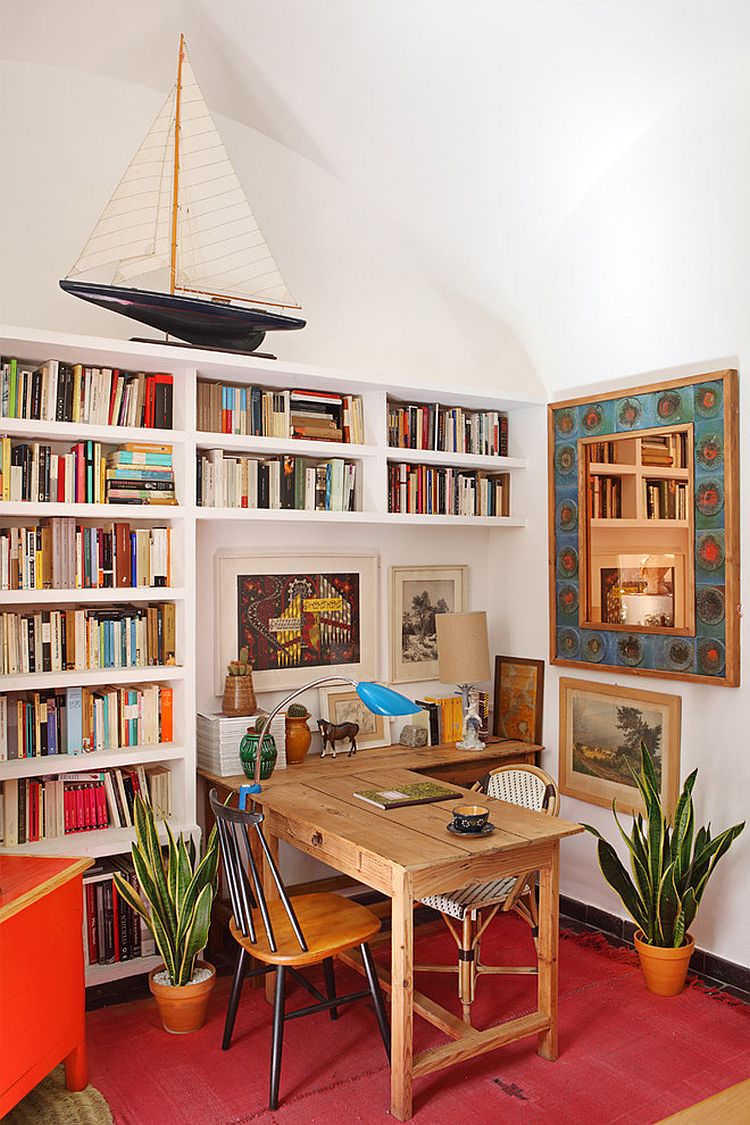 Textural Splendor
There is no shortage of options when it comes to adding textural beauty to the room in Mediterranean style. Plastered walls are a great starting point, and they give the room a rustic and charming vibe that seems to transport you back to the beaches of Casablanca and Mykonos. If you are not a fan of plastered walls, then stone is another great choice that gives the Mediterranean home office a look of authenticity and timeless elegance. Terracotta tiles for the floor, wallpaper and accent additions in marble offer less expansive but equally impressive alternatives.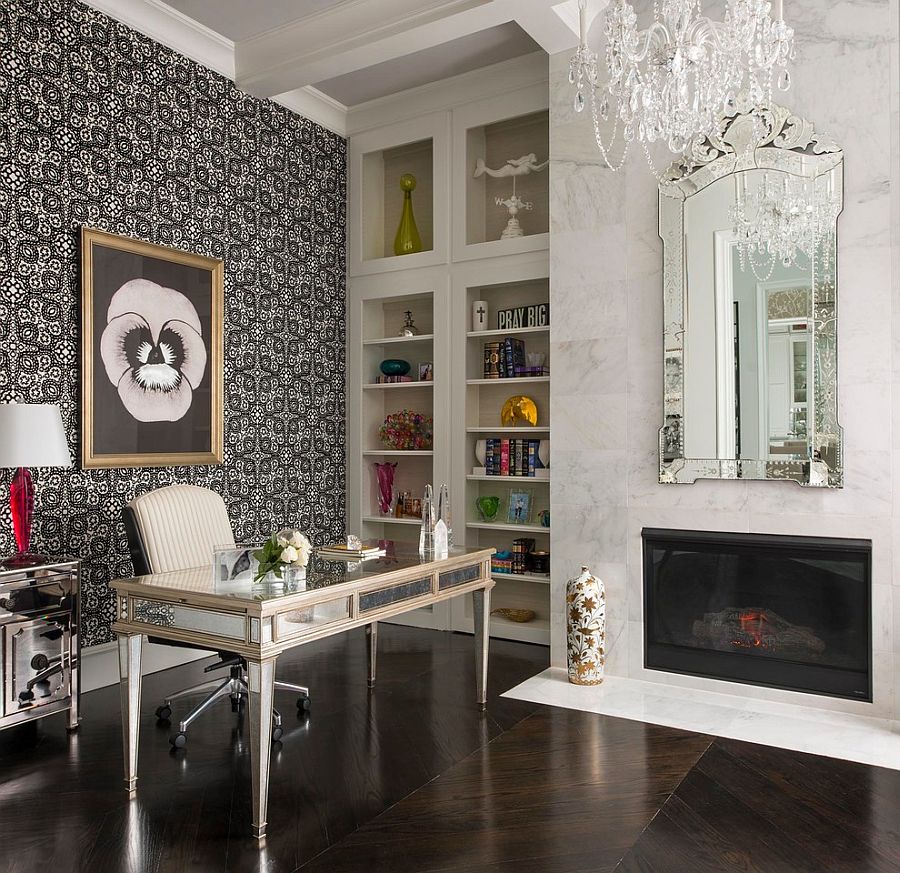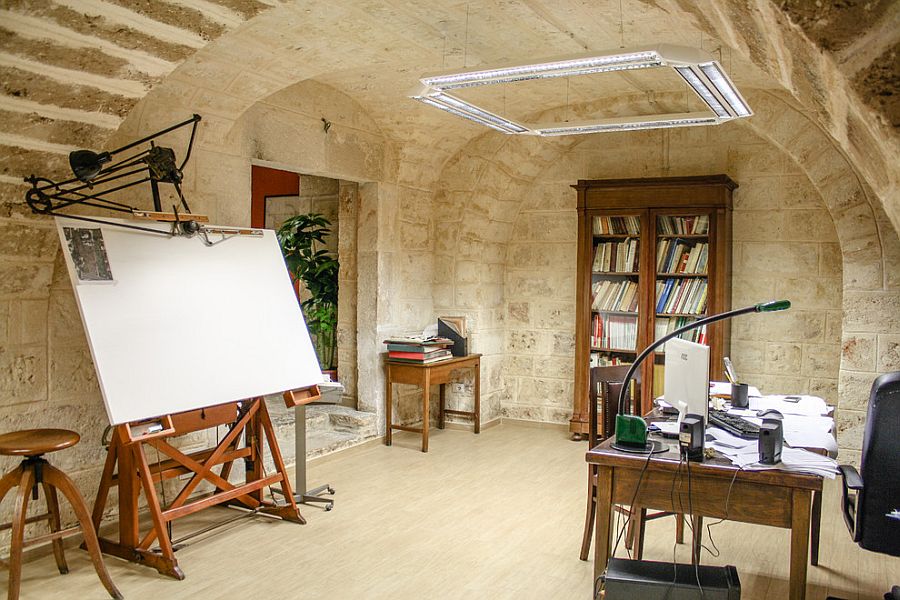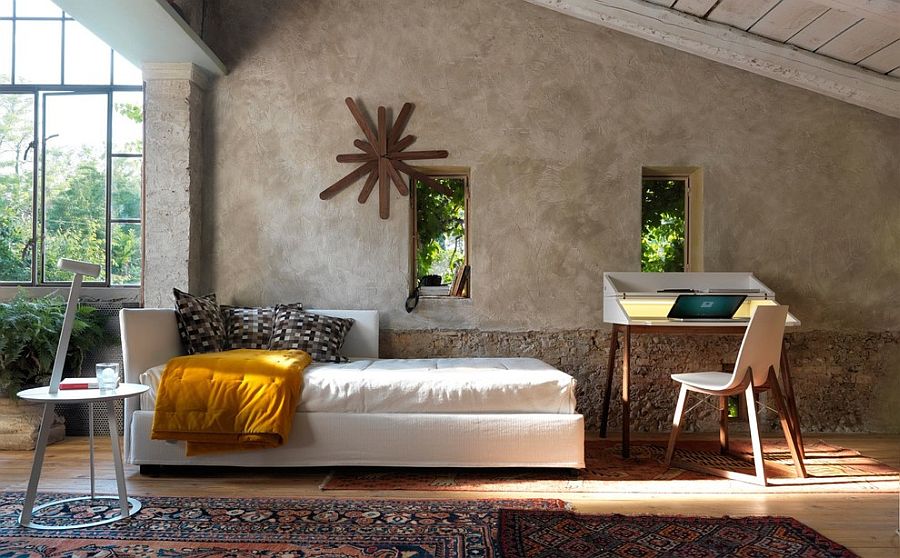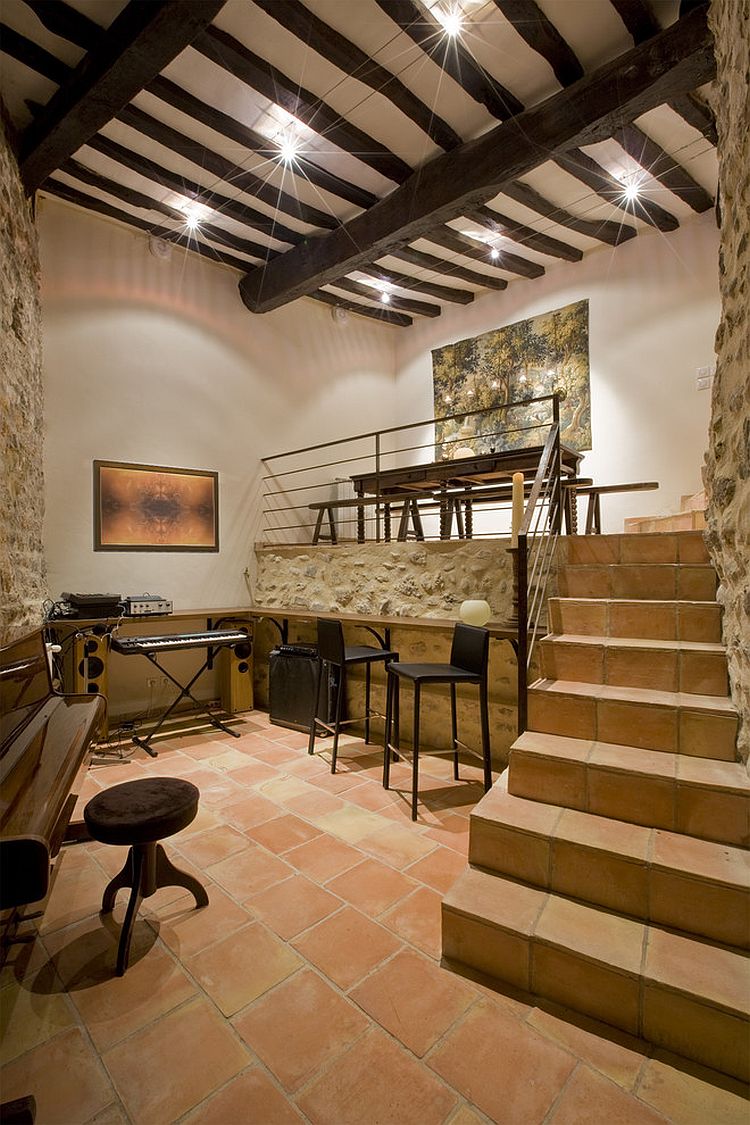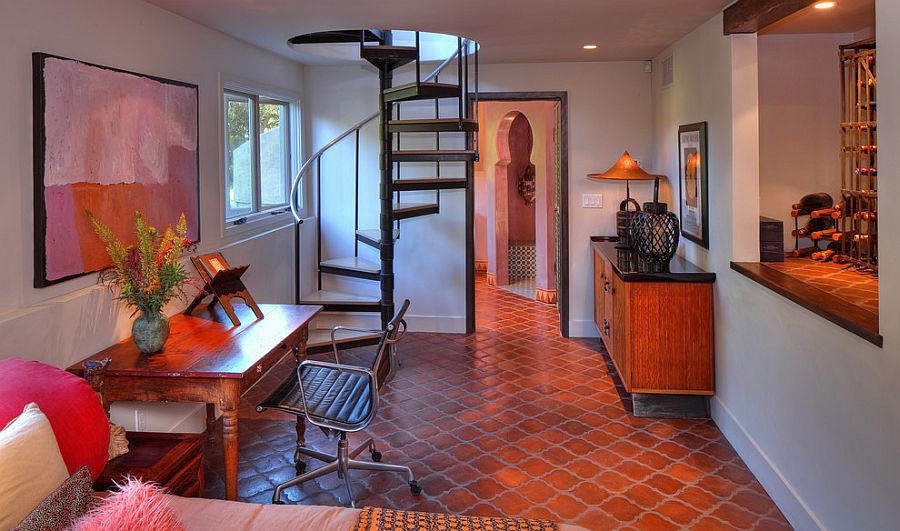 A Spellbinding Ceiling
The ceiling is definitely the most underutilized aspect of most living rooms, bedrooms and dining spaces across the world. This could very well be the case in your home office. Instead of turning to the walls or décor for that Mediterranean magic, look to the ceiling above for some inspiration. A custom cathedral ceiling with a hand-painted design works wonders in any Mediterranean setting. If that feels a touch too expensive and expansive, then a coffered ceiling with lovely lighting or even a simple, painted ceiling can do the trick.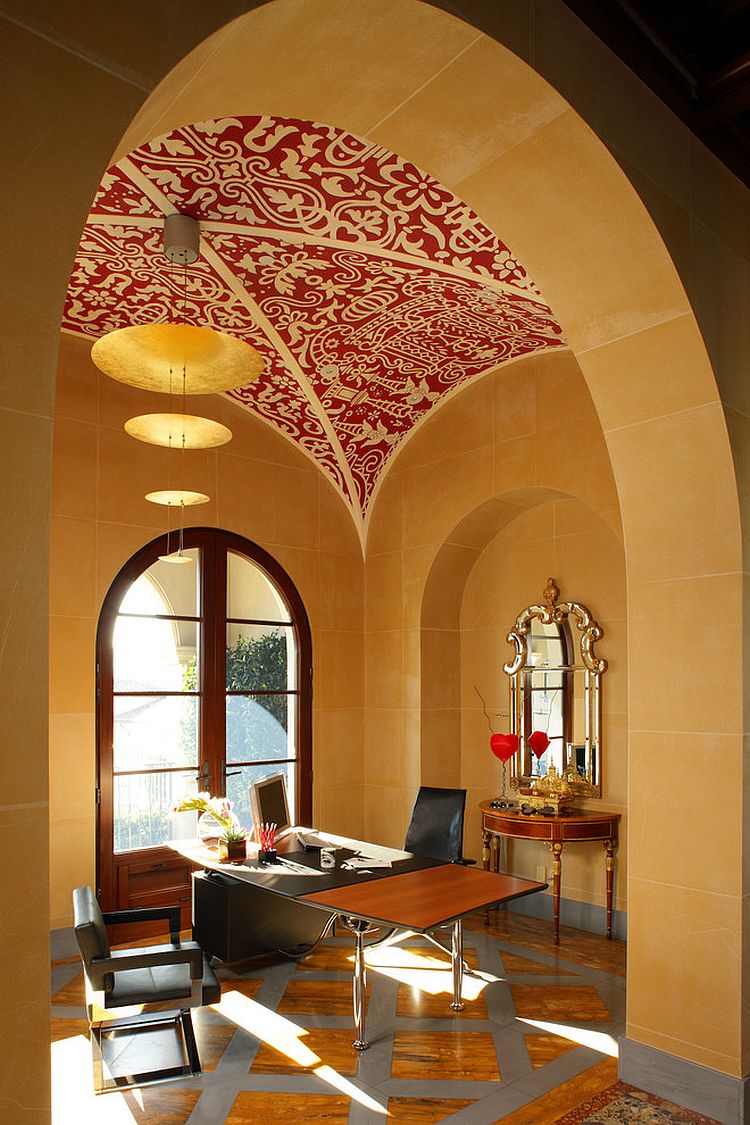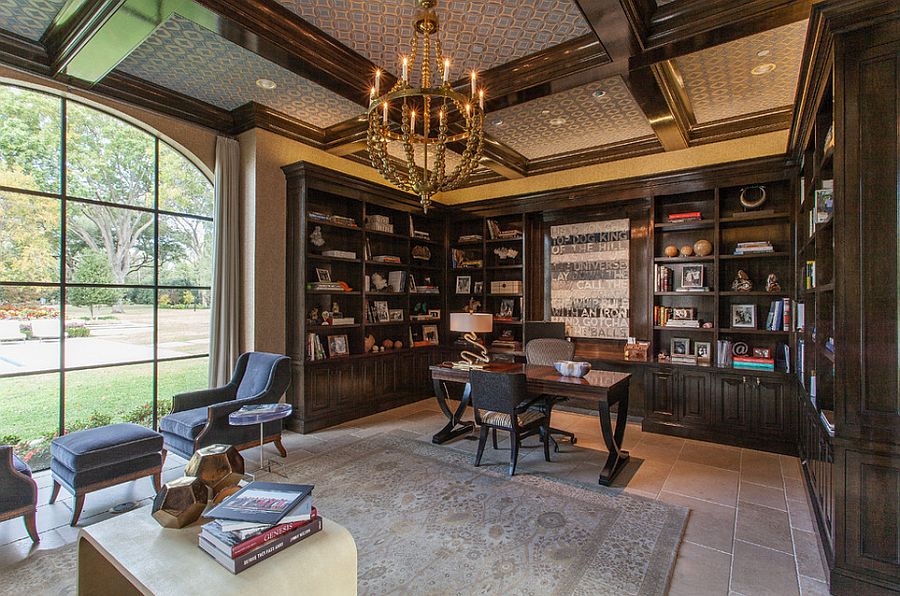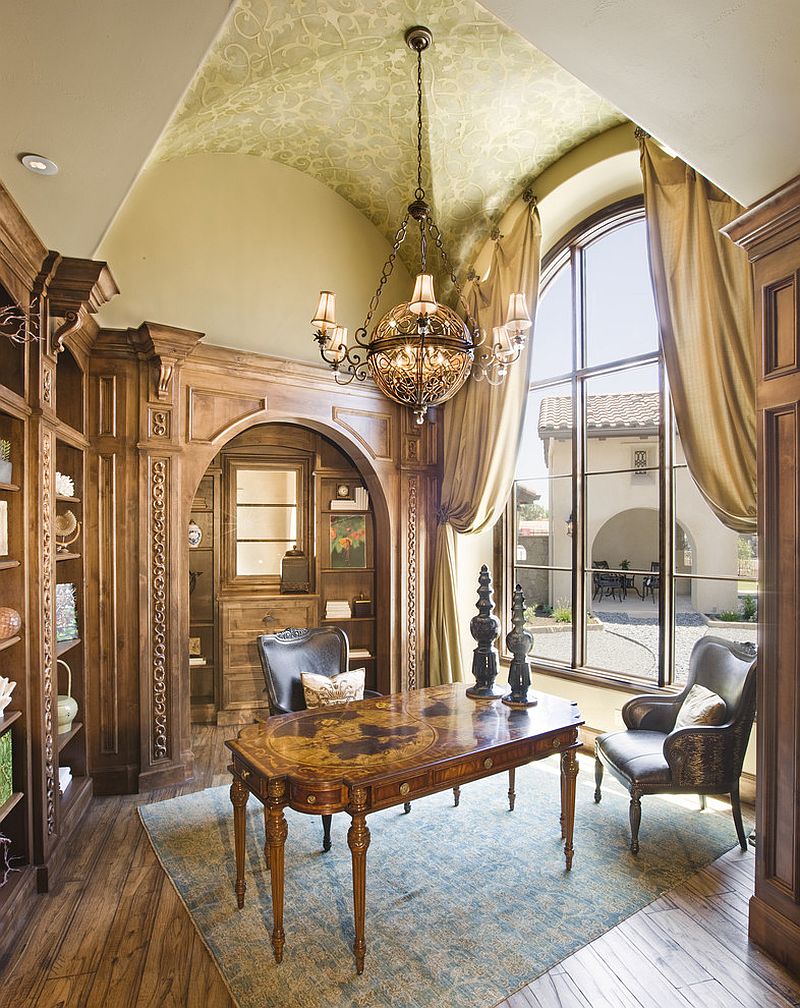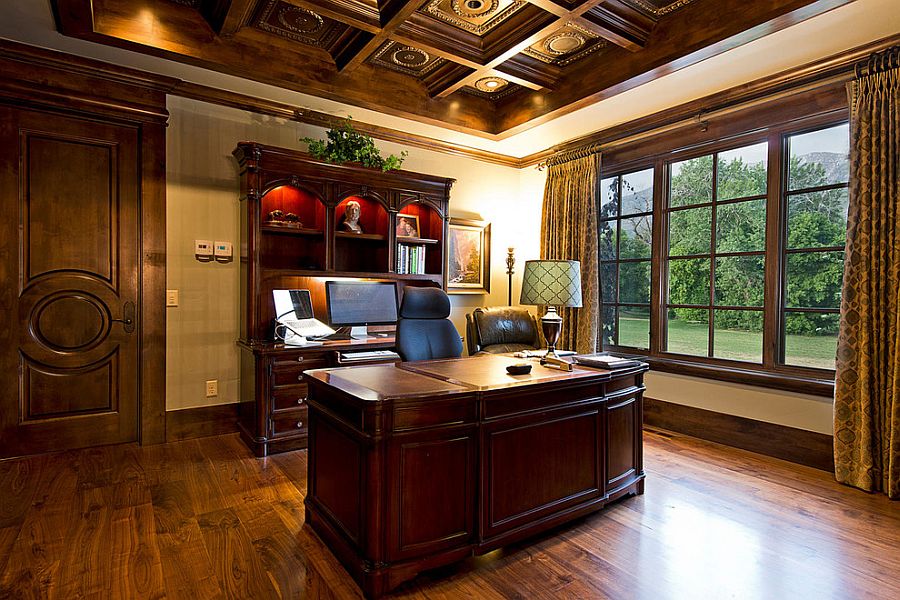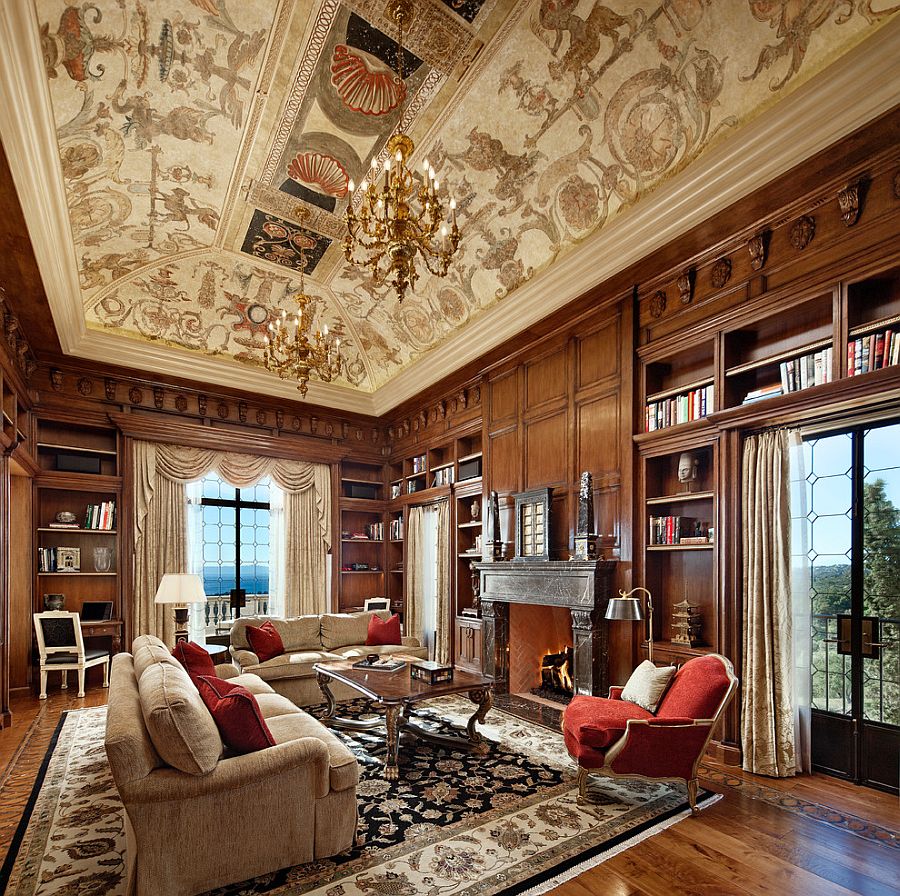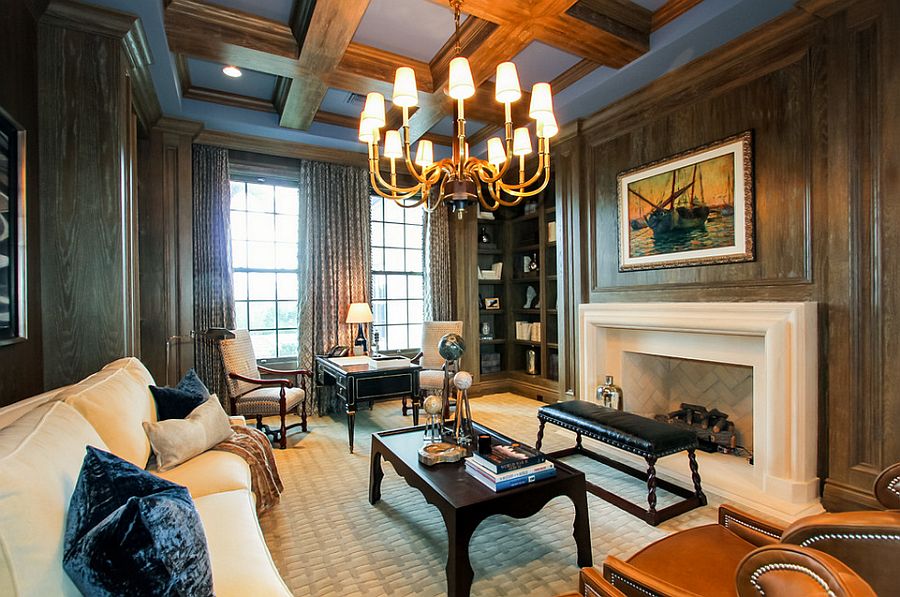 Going Down the Classic Path
We absolutely adore home offices that have the timeless 'Gentlemen's club' vibe, and a subtle Mediterranean style is simply perfect for achieving this. A hint of leather-clad luxury on the walls, warm yellow in the backdrop and vintage décor can give you this dream study and hangout that promises to take you back in time. The classic Mediterranean look involves heavy wooden elements, ornate pattern and intricate details that will leave you riveted.