Leather has a degree of sensual appeal that other kinds of fabric just can't compete with. The glisten of the smooth surface is one of the design world's most artistic tools. It's not something you see in every house, but when leather does show up, the results are daringly sensational.
Instead of looking like a plain backdrop, which paint and wallpaper sometimes do, leather walls make the room pop to life. They bring energy and a more tangible form of art. If you are going for a trendy vibe, then dip your walls in leather, because your home will come out looking like a killer rock music studio!
Bring Out The Animal Instincts in The Den
For starters, the living room is a place that will greatly benefit from a leather wall. For some reason, this type of material has the ability to calm the overall atmosphere yet instill a vivacious, wild ambiance that is undeniably alluring. It's hard not to take a second look at the sheen of leather. After all, it is so subtle yet so commanding at the same time!
Here are some beautiful living rooms that look like they've been inspired by the rich earth tones of a safari adventure:
by Marco Dellatorre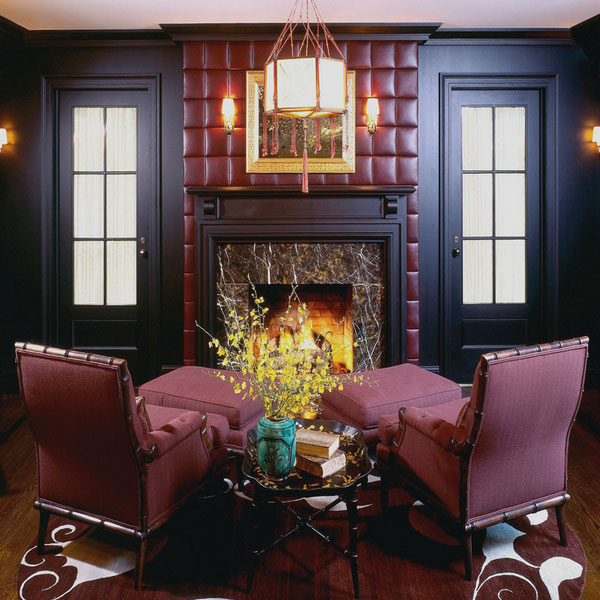 by Laura Kikar Design
We're loving the regal room below! A glass in hand and a cigar in the mouth, one evening away from work and the world…sitting in this room, one can enjoy a better life. When contrasted with bold wood accents, the leather exterior of the walls seems to leap out in front, transforming what can be a dull and dreary environment to another dimension of contemporary amazement.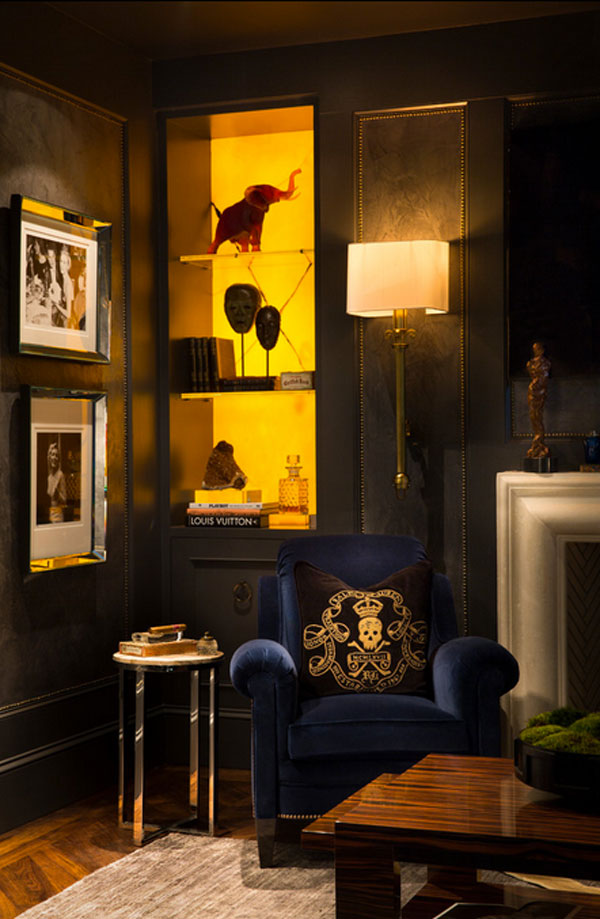 by Habachy Design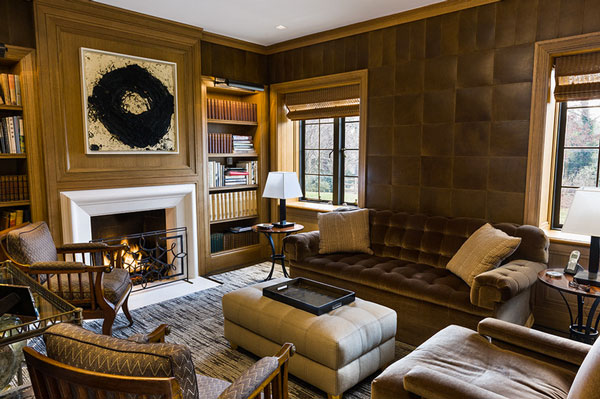 by E.B
Color variations play a huge part in the flexibility of leather wall decorations. Because no one piece of leather is the same, a certain non-uniformity results. Rather than being distracting, it truly magnifies the spirit of the room. As referenced earlier, leather walls give more options to the room, the ambiance and the room's overall decorative style.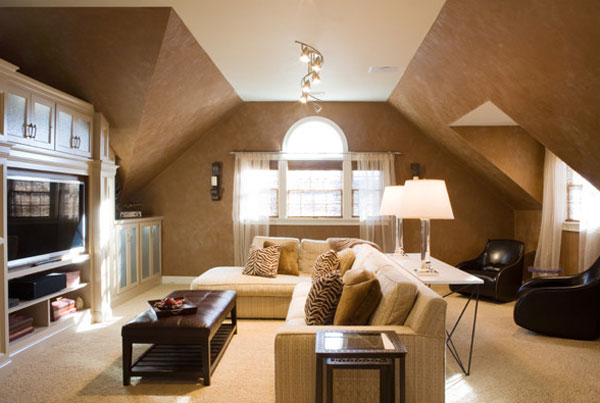 by D.W. Design Decor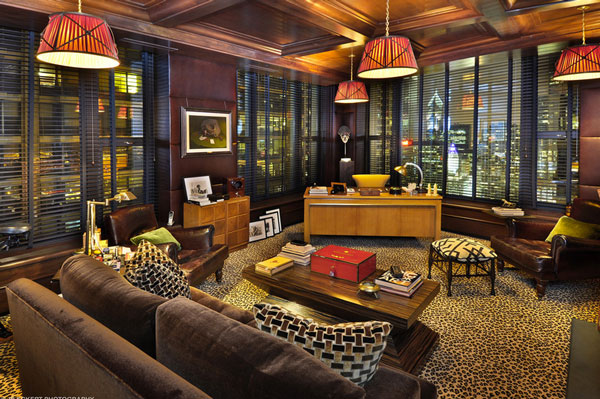 by D.W. Design Decor
A Cool, Calm Bathroom
While leather walls can fire up emotions, the design can also tone everything down, creating a sense tranquility and refreshing delight. Bathrooms are a great place to evoke a modern take on a winter wonderland, and leather walls can help. Pick solid, cool colors to complement the white ceramics in the bathroom and you will create a room filled with light and chicness.
Look how well-designed these bathrooms are… Wouldn't you want to employ the same techniques in your own home?!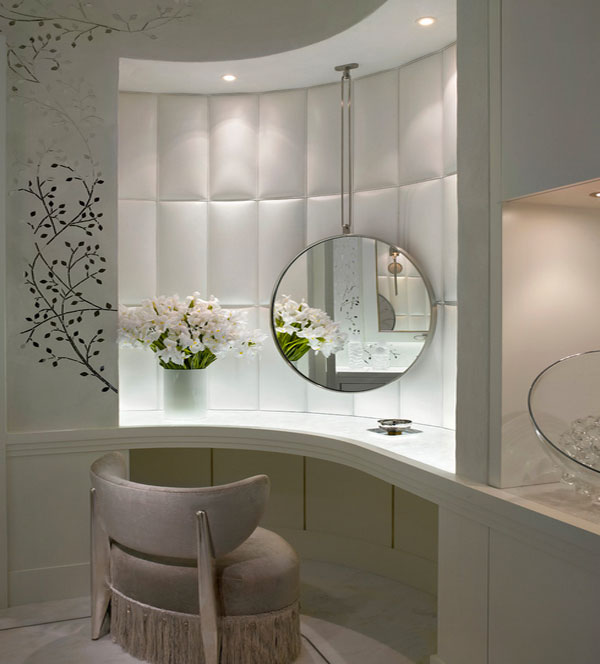 by Alene Workman Design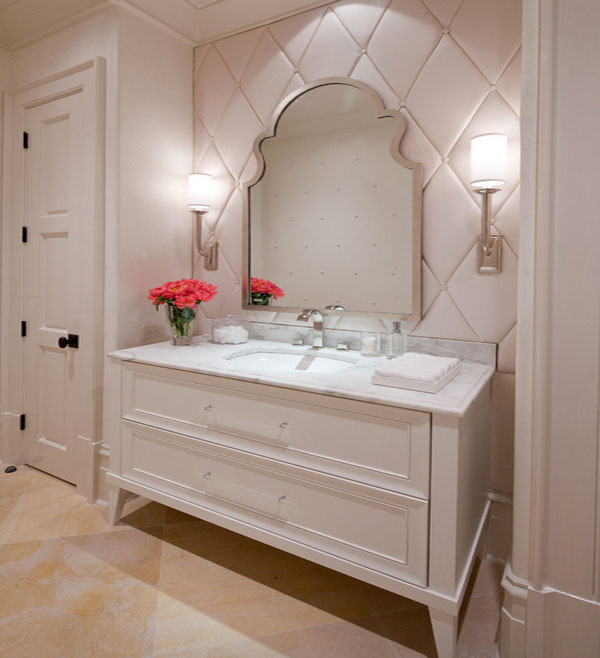 by Habachy Design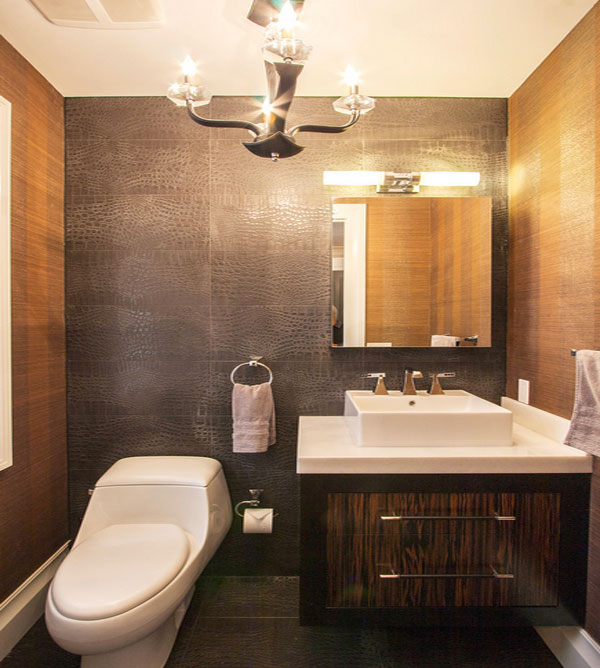 by Home Stone
Check out the detail of the walls in the images that follow… No matter how hard you want to recreate this attitude with wallpaper, it is downright impossible. This is what makes leather walls so wonderful–they are unique in that they come from the world, without any human intervention – minus the leather treatment process of course!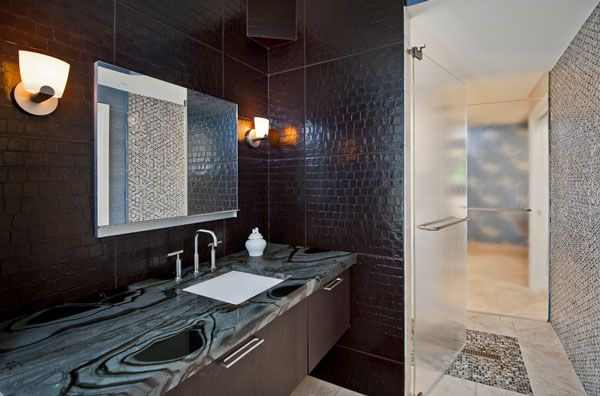 photographed by Amber Frederiksen
A Game Room Can't Harm Anyone
You probably never thought of this one – a game room with leather walls! Walking into a room like this will feel like as if you are walking into a night club or a very elite man-cave. Wouldn't a round of pool be great in a setting like this? If you have a room specifically set aside for entertainment purposes, then incorporate leather walls into the design. You can have style and fun all at the same time.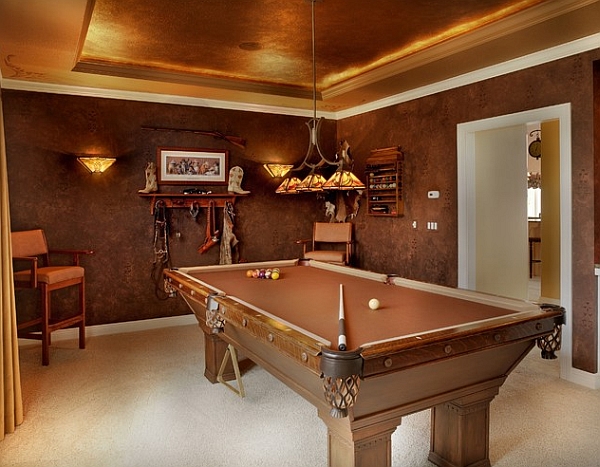 by Crimson Design Group
Fire Things Up In The Bedroom
Last but certainly not least, leather walls in la chambre creates a mysterious look. Not only that, leather can contribute to the overall minimalist feel of your room. The color scheme and texture of the leather is so unique that you don't need to incorporate other types of decorations.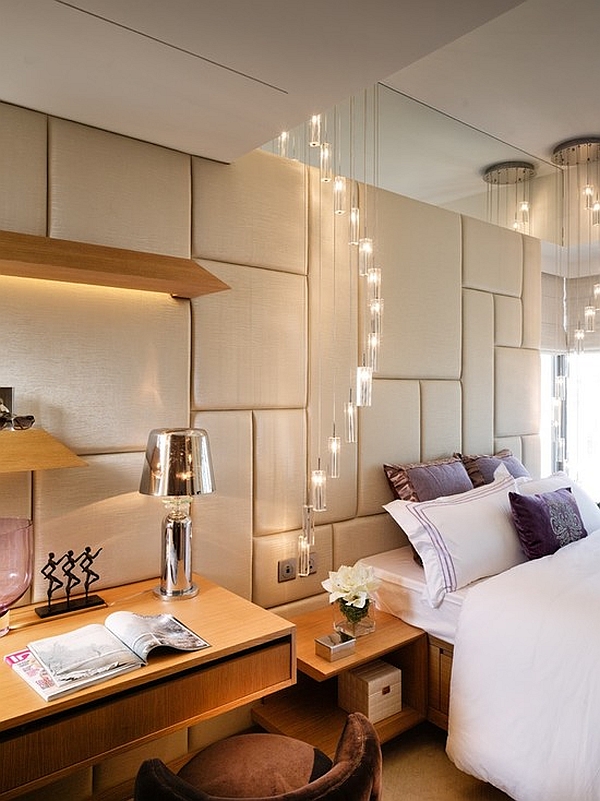 by Another Design International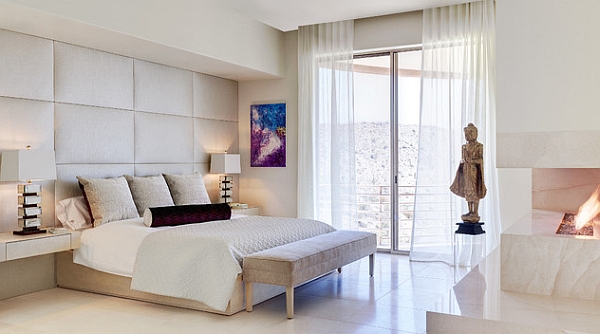 by Palm Design Group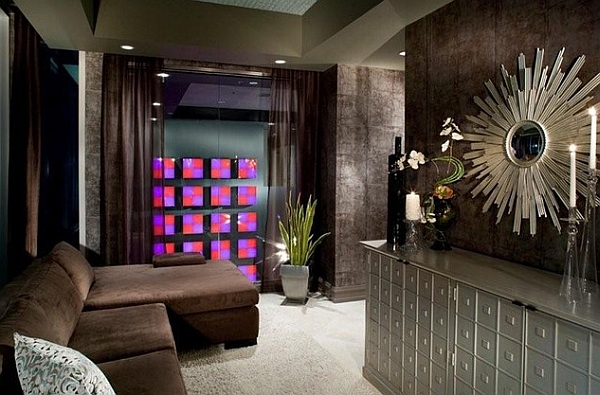 by InsideStyle Home and Design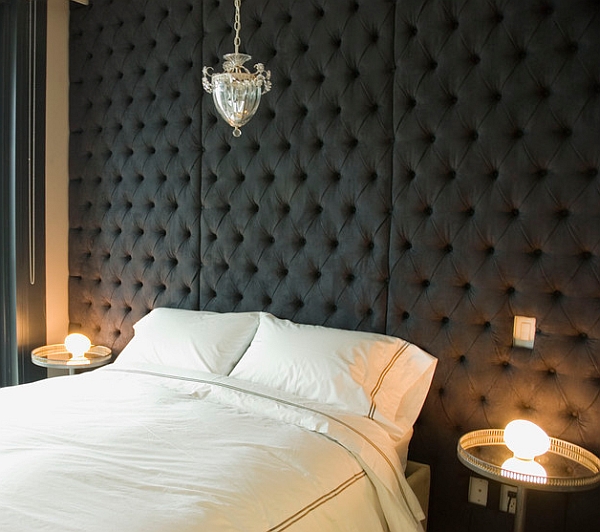 by Heather Merenda