The more tech-savvy and busy we get, the more we feel a need to get away from it all and spend some time in peace and tranquility. An escape to an exotic holiday destination does help in this regard, but you really cannot take a break every week! This is where the calming influence of meditation and yoga comes in. Much more than a fad and a growing trend globally, spending at least a few minutes each day meditating can improve your concentration, posture and mood, along with delivering a slew of other health benefits. But like everything else, a perfect meditative session needs an ideal meditation room or space.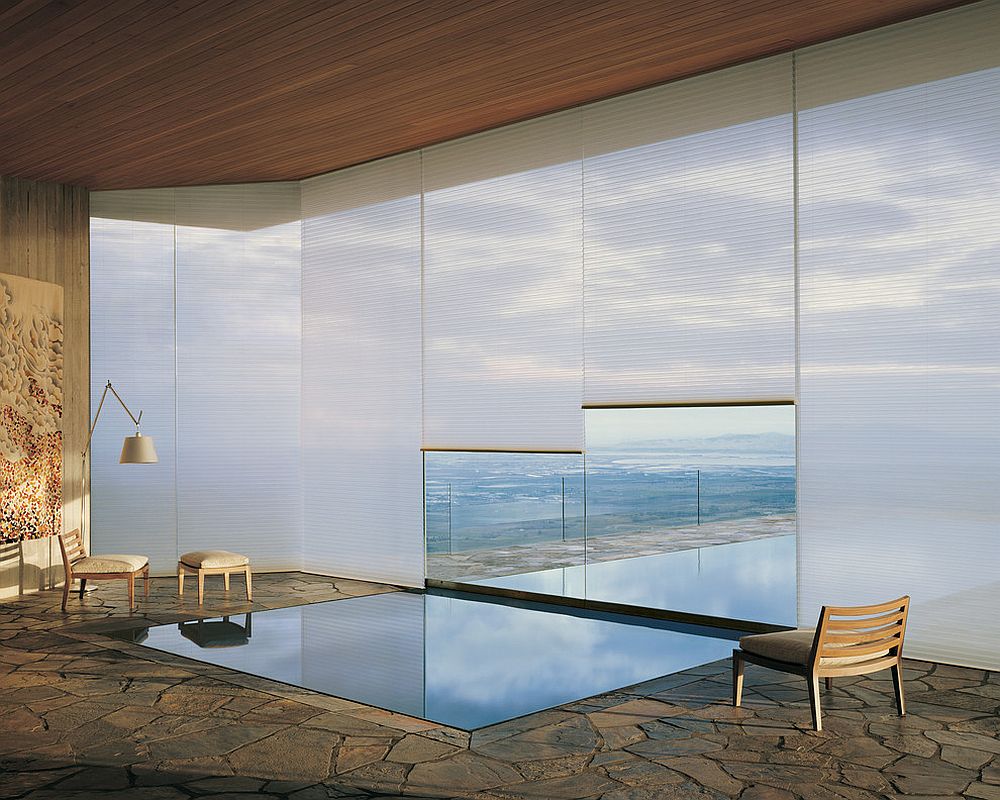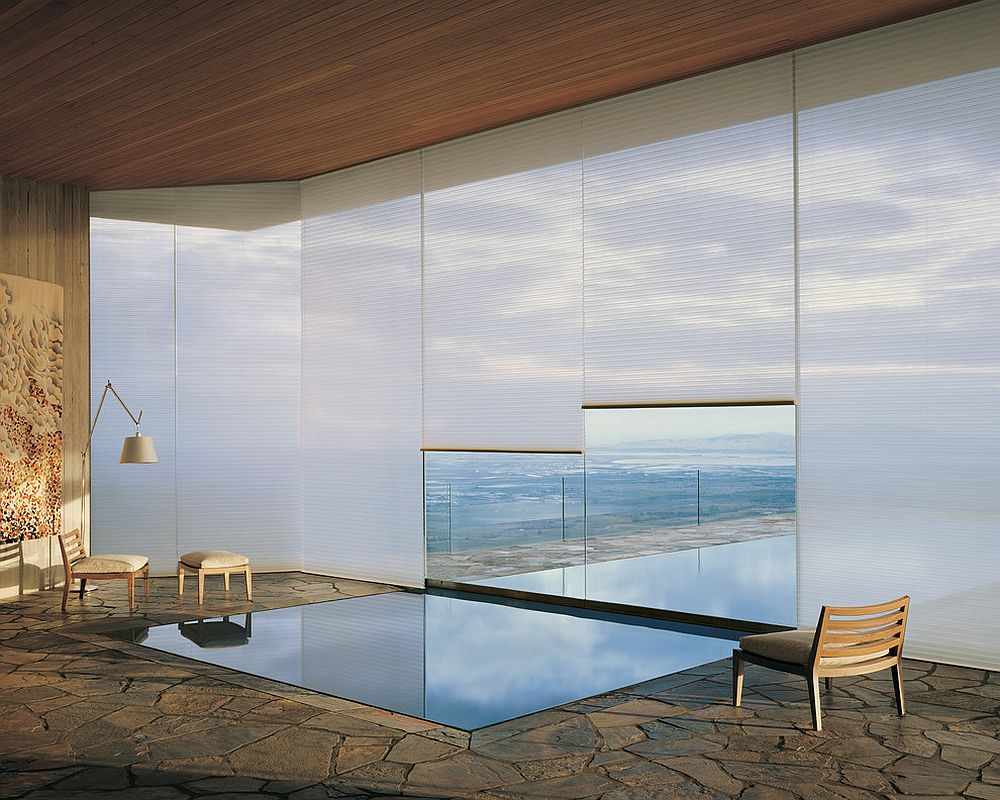 Crafting your own meditation room is far easier than planning for that ideal bedroom or living space. Often, it is the world that surrounds this room that is more important that what lies within. A serene sanctuary that can also be used for yoga or family time, a meditation space can also be pretty versatile. The 25 meditation rooms on display today will definitely tempt you to turn towards this training of mind, body and soul.
Distinctly Modern
Meditation rooms are most often filled with elements of traditional Japanese design (which is not a bad way to go about it, as you will see a bit later), but you can take a different approach by crafting your meditation space with a modern flavor. Essentially meditation rooms are simple and minimal, and hence make sure that you only decorate it with things you absolutely need. Sometimes, an empty room with glass walls and a stunning view is all that's required! In fact, this is the preferred option for many, as it lets in the energy of the elements while creating a calm and sheltered space.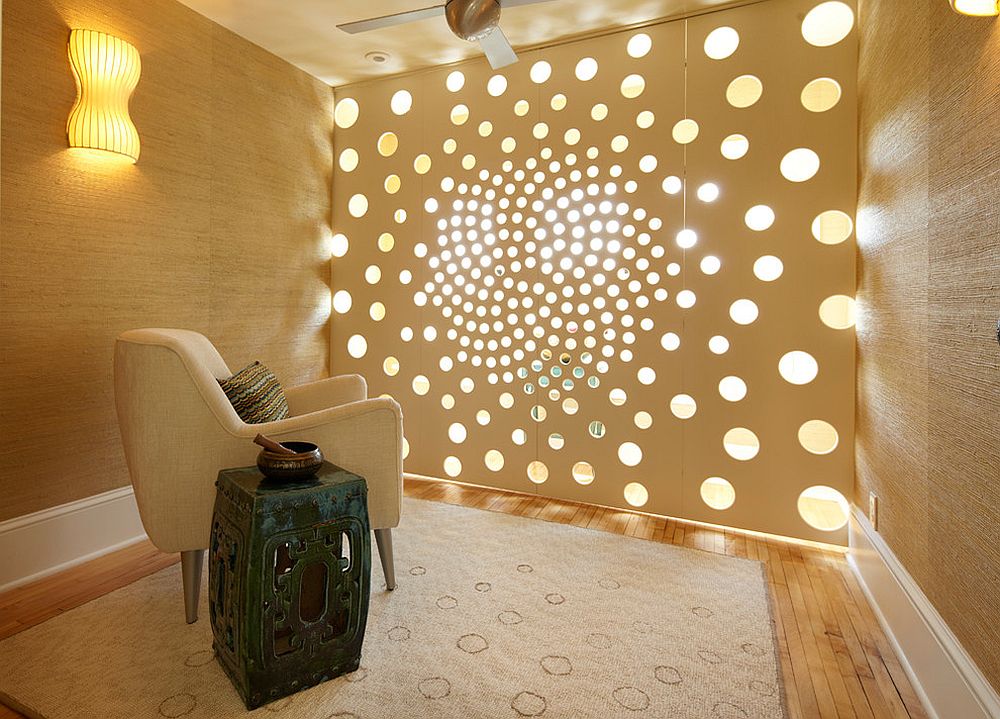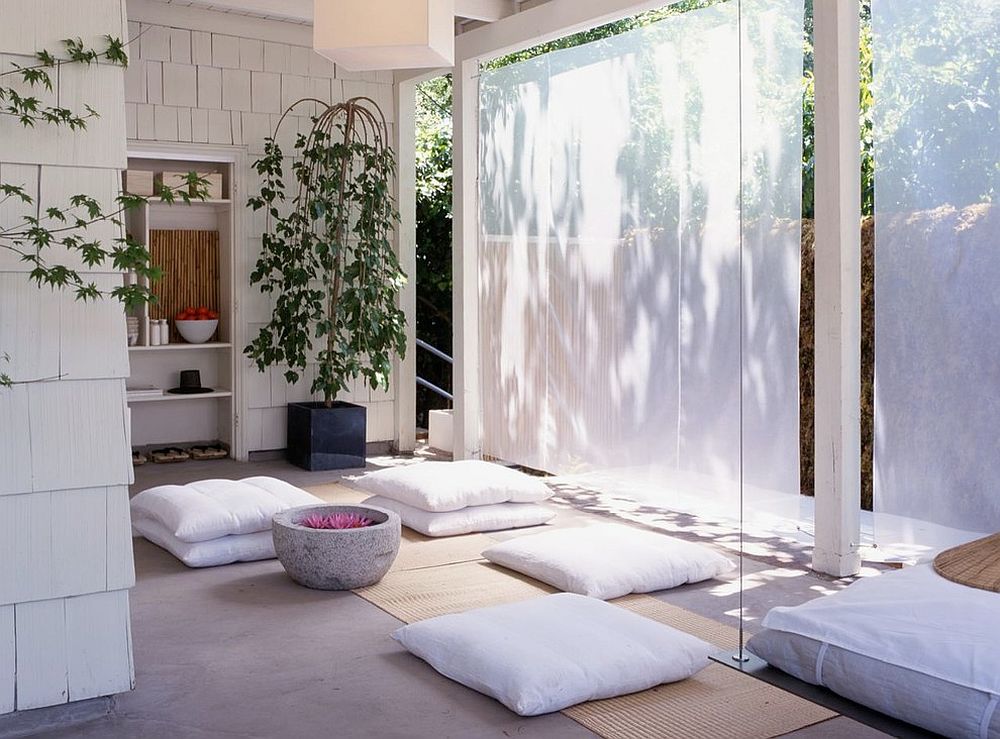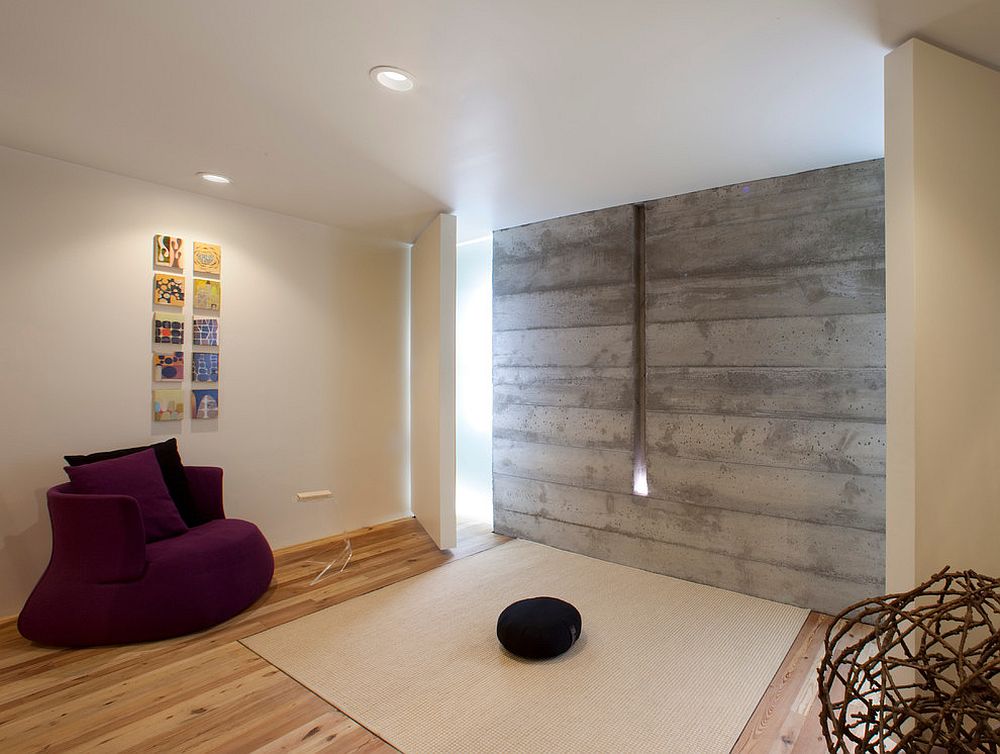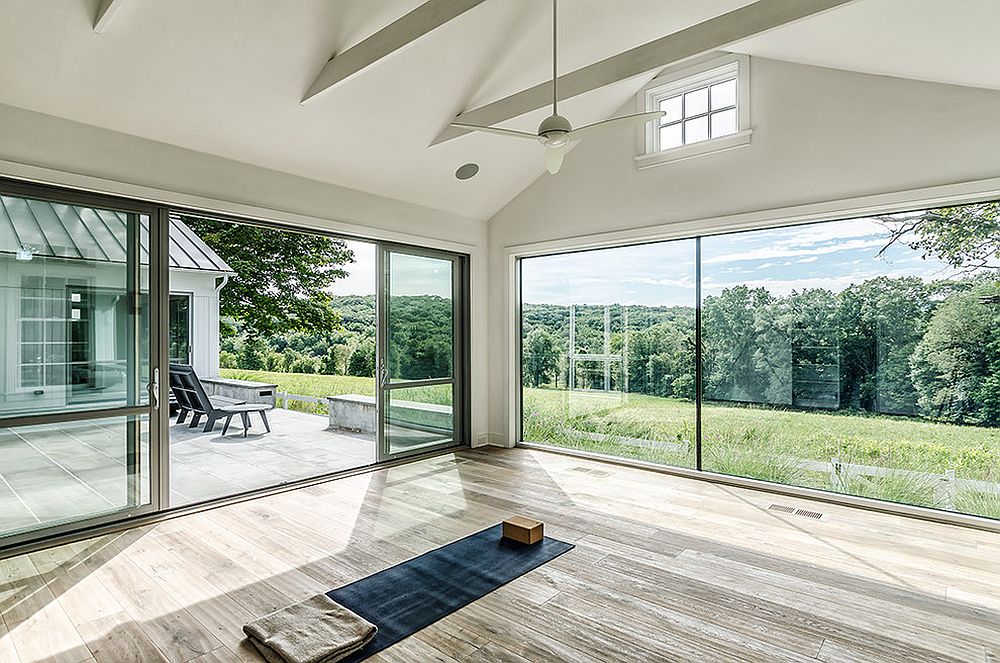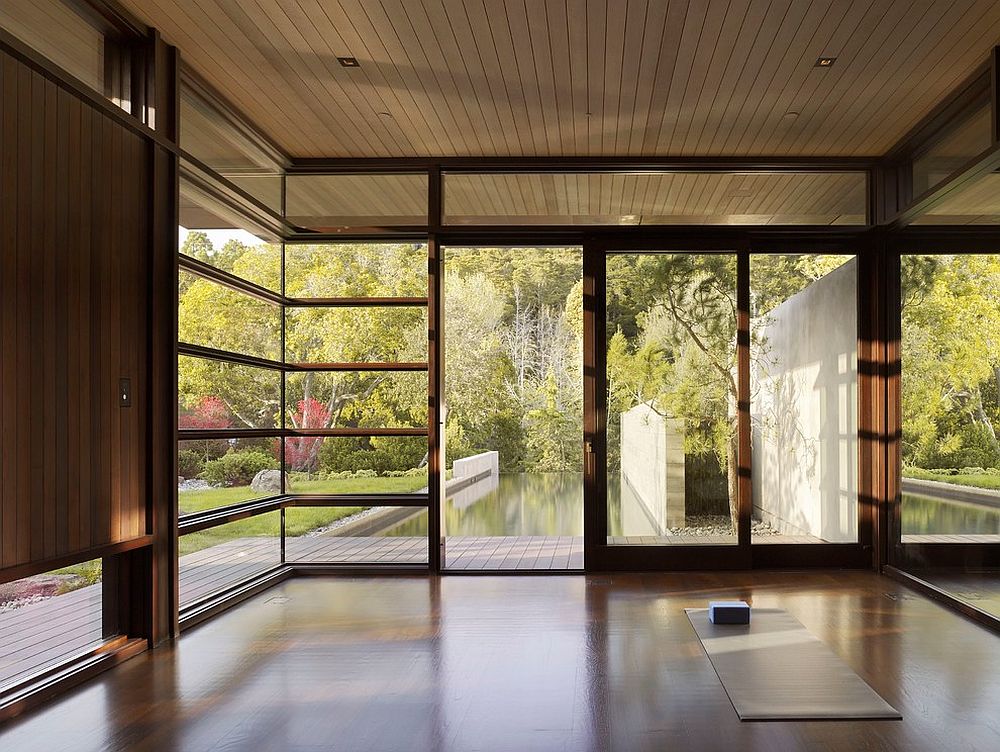 Classic Japanese Elements
Whether you want a meditation room that is inspired by Asian design or would prefer one that is contemporary, having a few smart floor pillows and a couple of mats around is a good choice. If you want to go down the traditional Japanese route, then bamboo mats, shoji screens and lantern-style lighting should do the trick. The color palette needs to be warm and inviting, with earthen hues dominating the visual. A statue of Buddha is optional, but having a focal point of your choice is definitely recommended for beginners.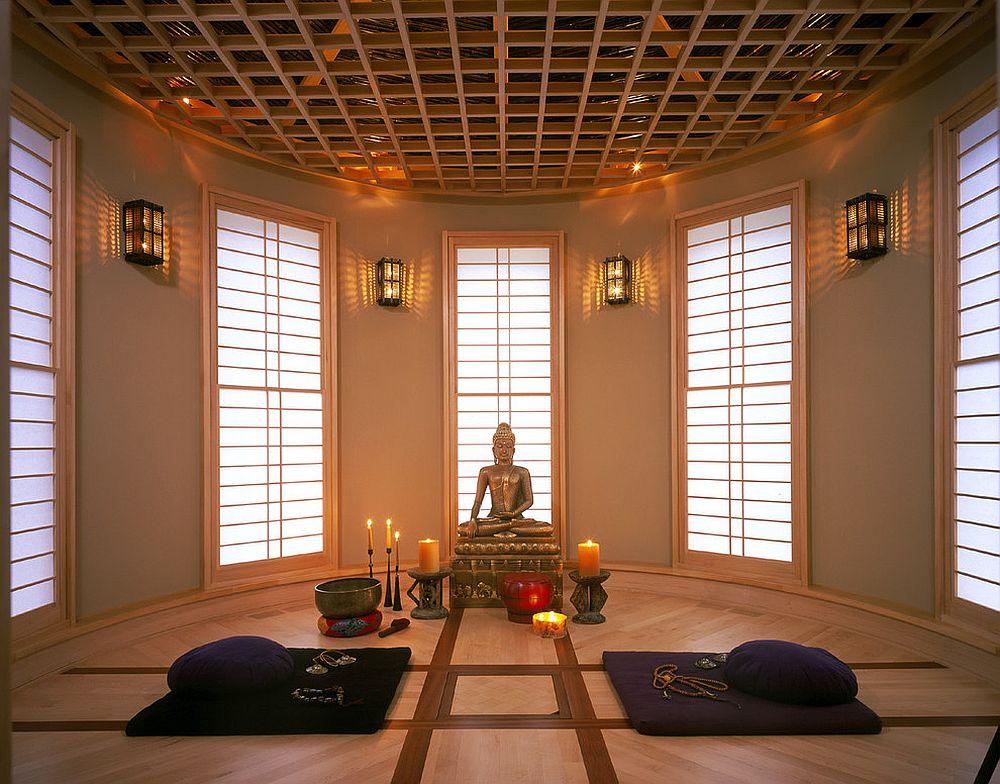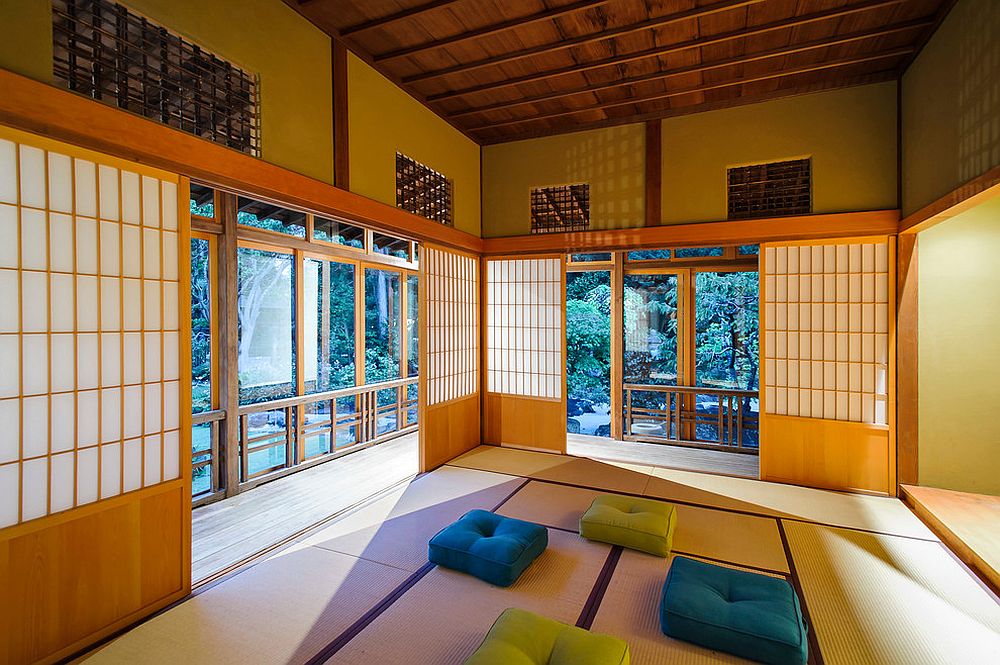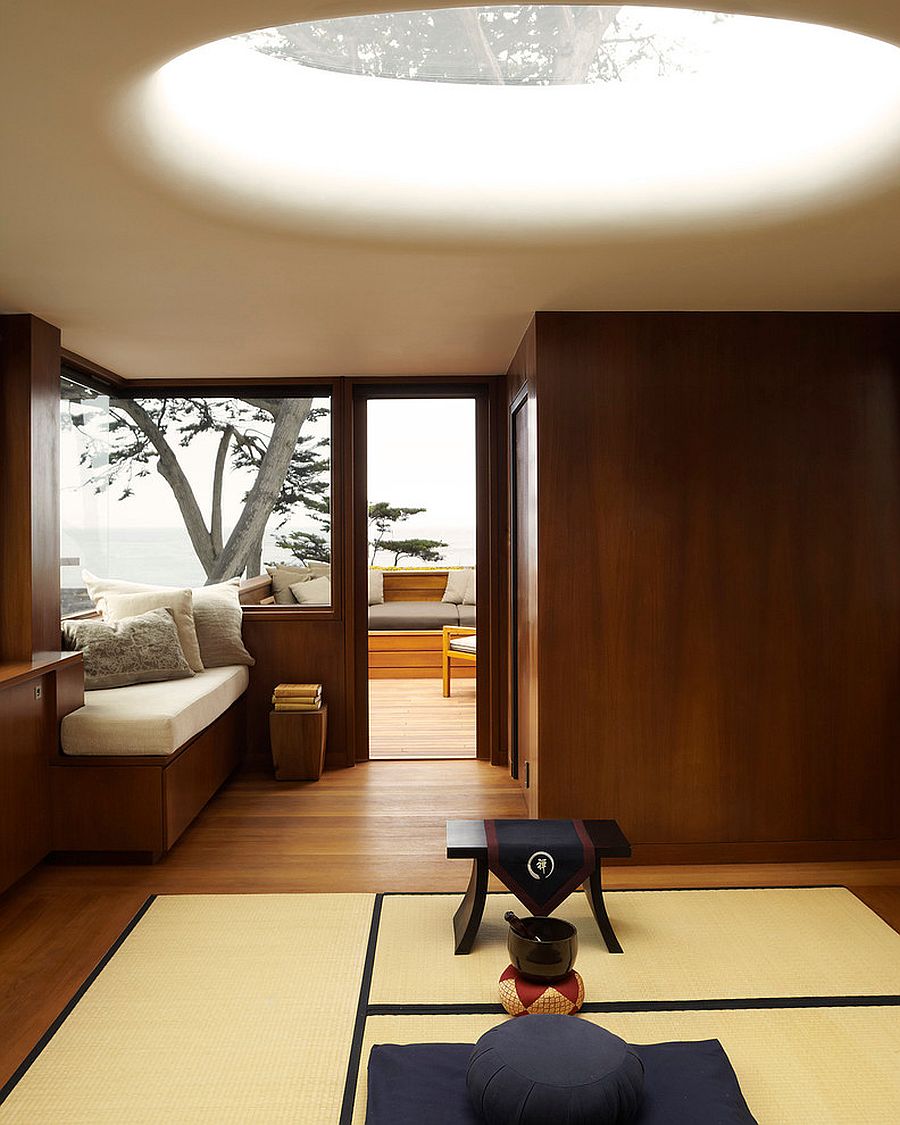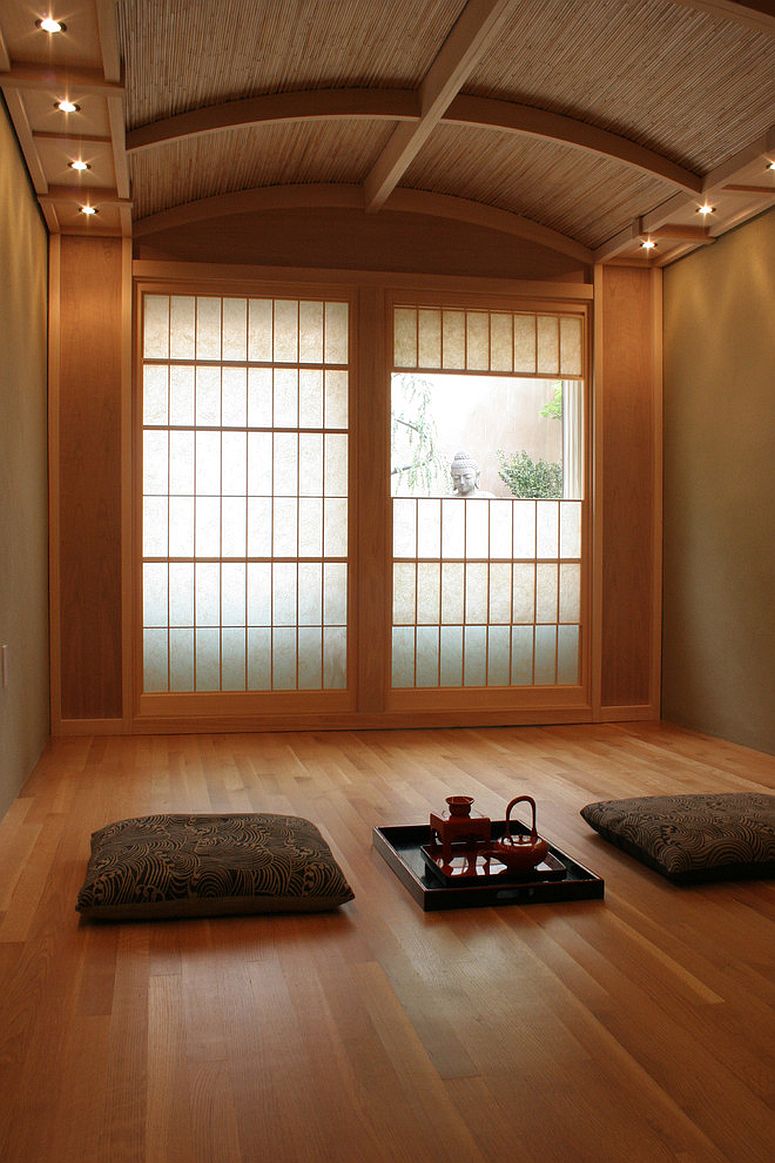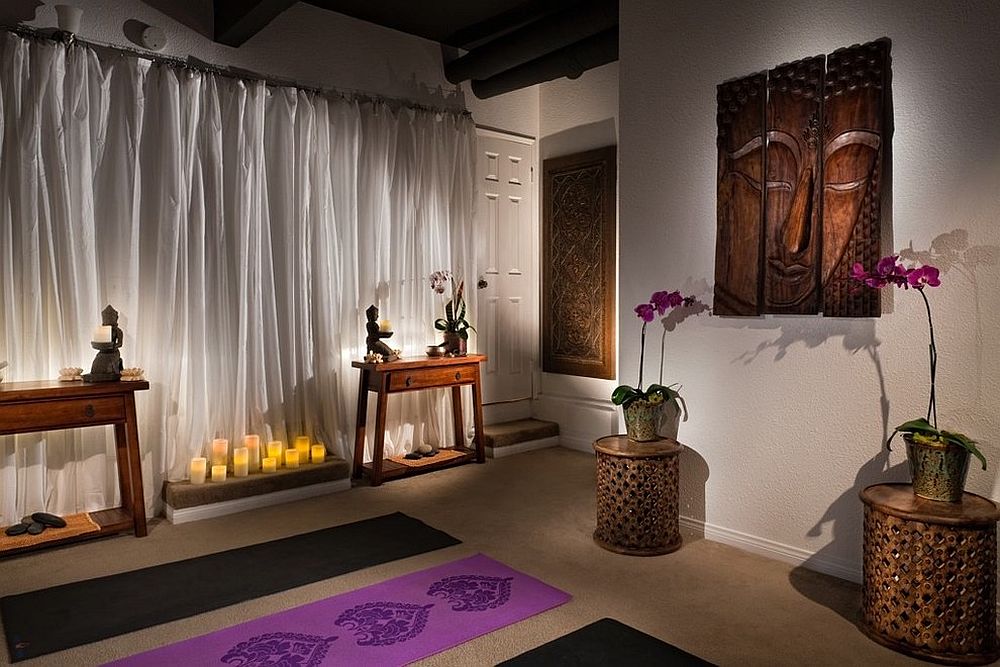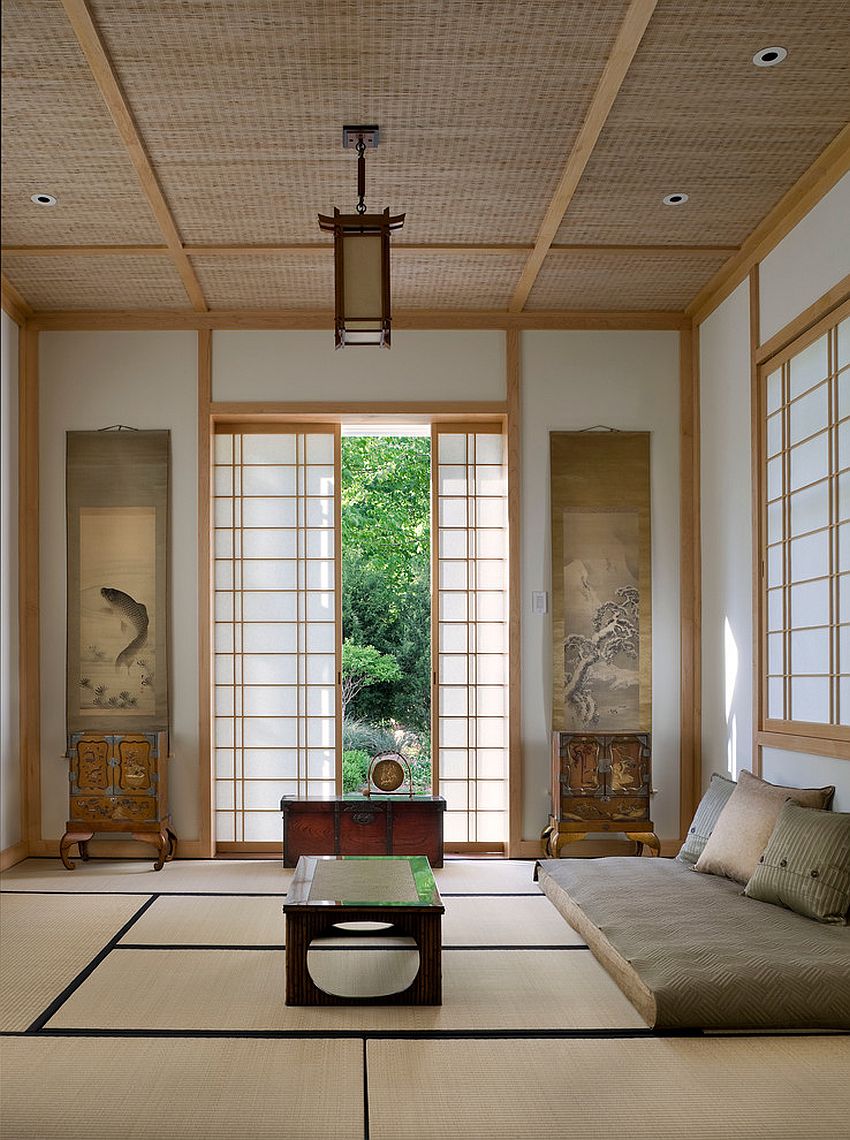 Taking It Outside
Maybe your house is just too noisy for a meditation space even if you can afford to spare an entire room for it. If so, take the meditation room outdoors and create a Zen-style nook that allows you to rest, rejuvenate and meditate. There are many different ways of doing this, from a simple wooden deck or elevated platform in your garden to an exclusive 'meditation shed' that makes the most of the wonderful views outside. Even the smallest backyards and courtyards can accommodate a beautiful and quiet nook perfect for meditation, and all you need are a few floor cushions and maybe a couple of scented candles to get started.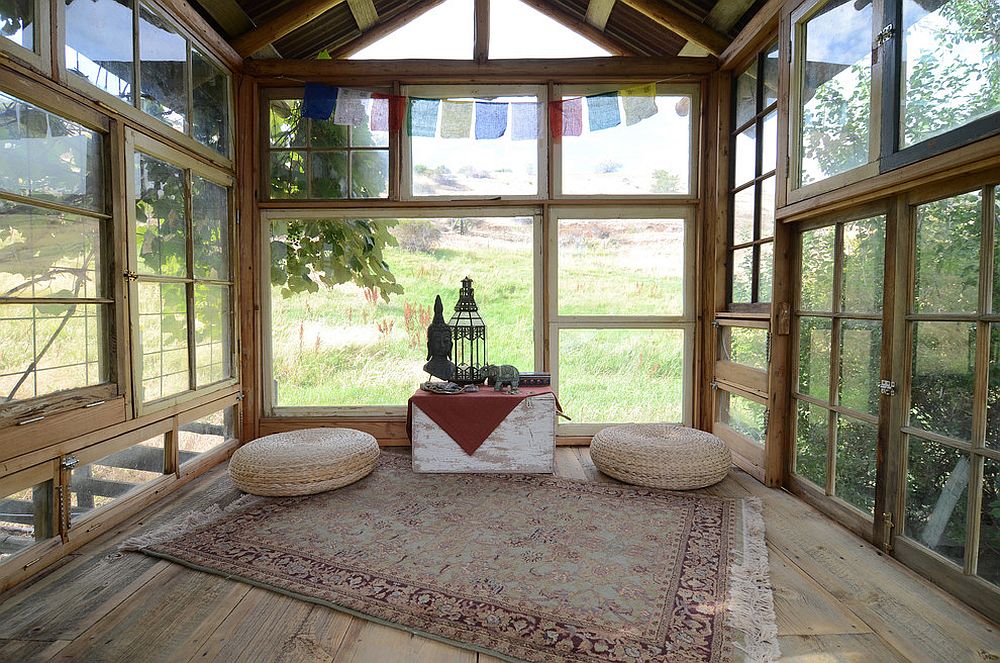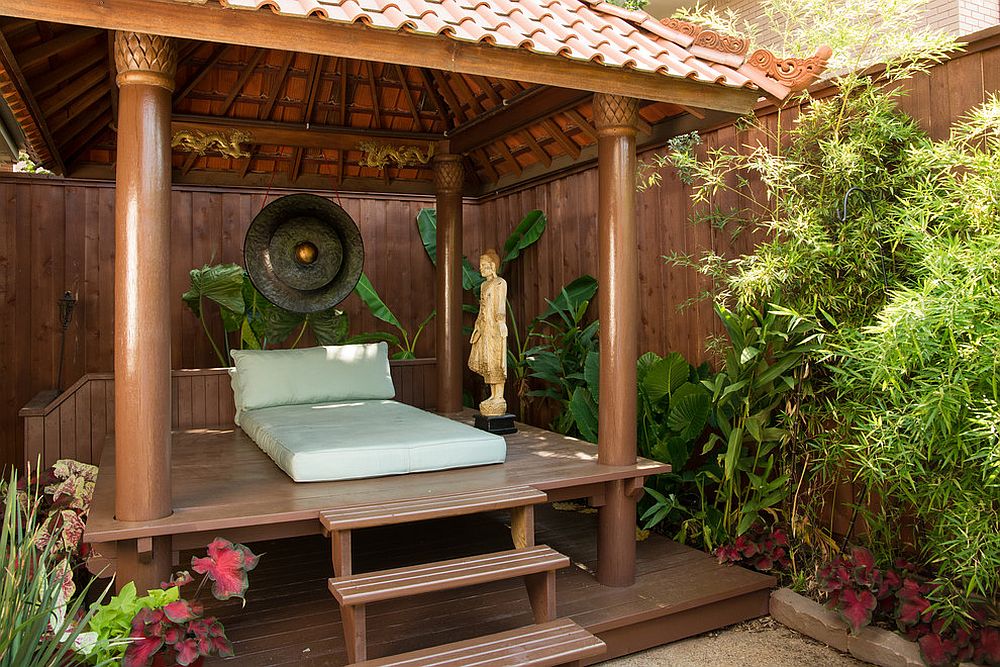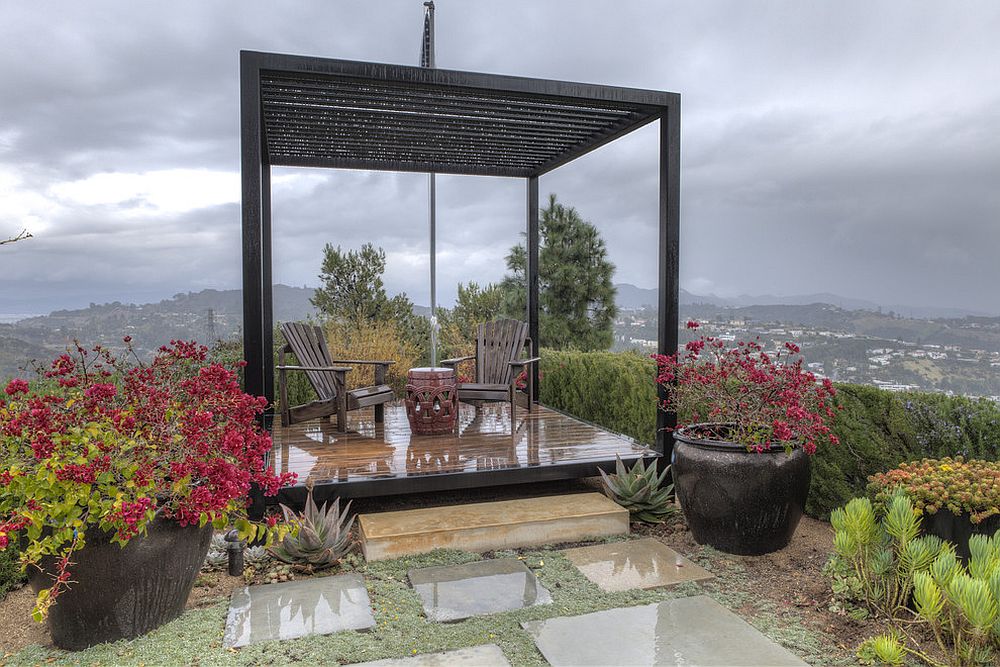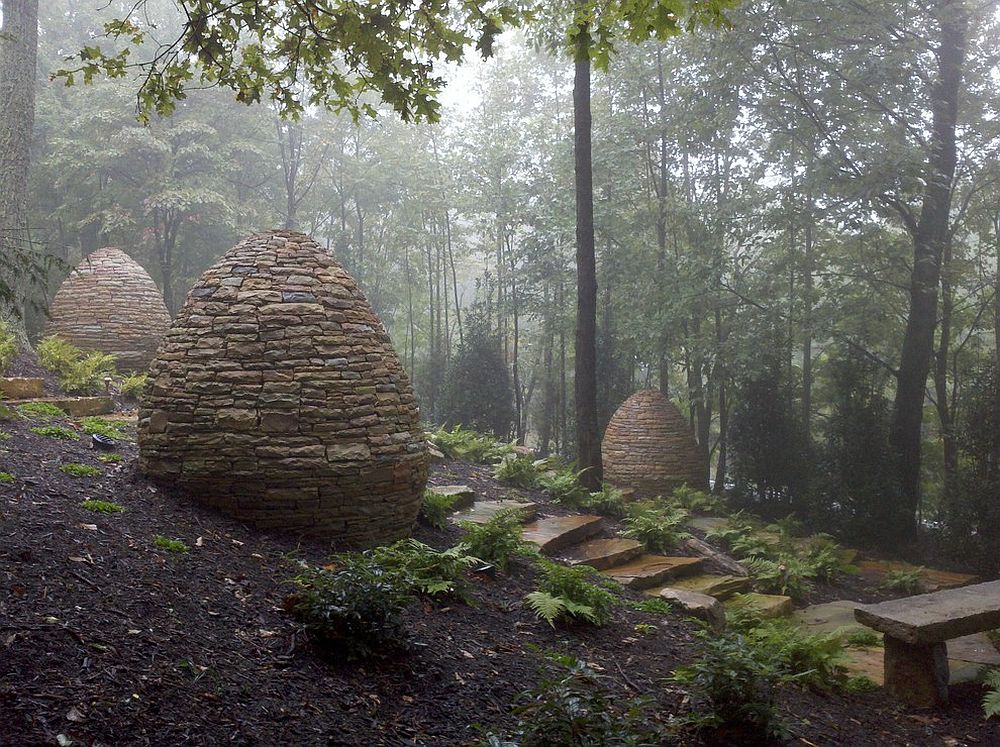 This awesome mountain garden covered in mist features a side meditation garden with rock structures like the ones above, and we assume any little nook in this seemingly magical garden is great for meditating! This definitely is our absolute favorite when it comes to enchanting meditation spots.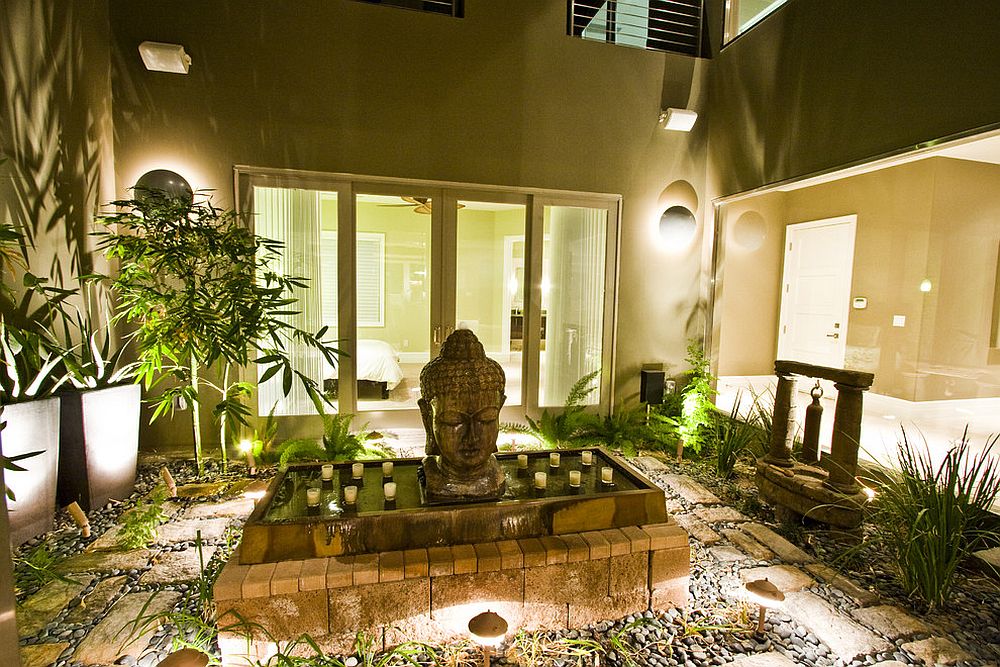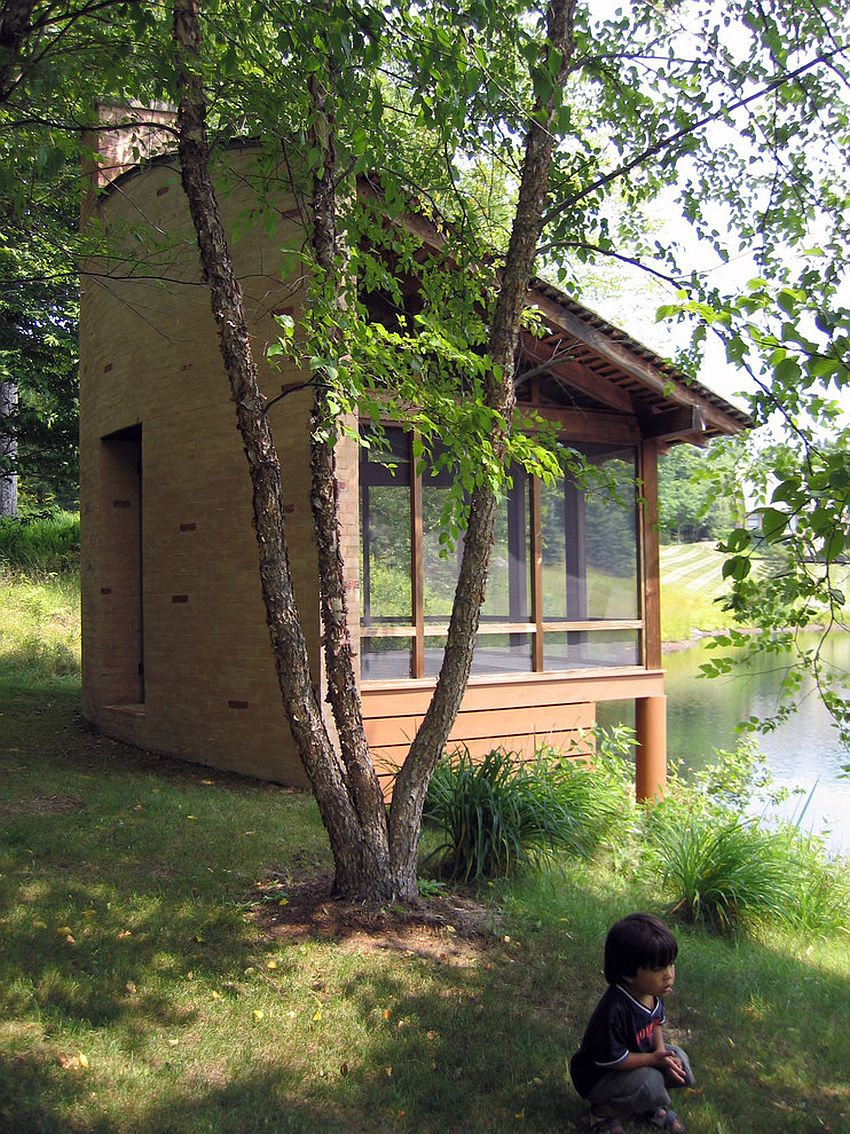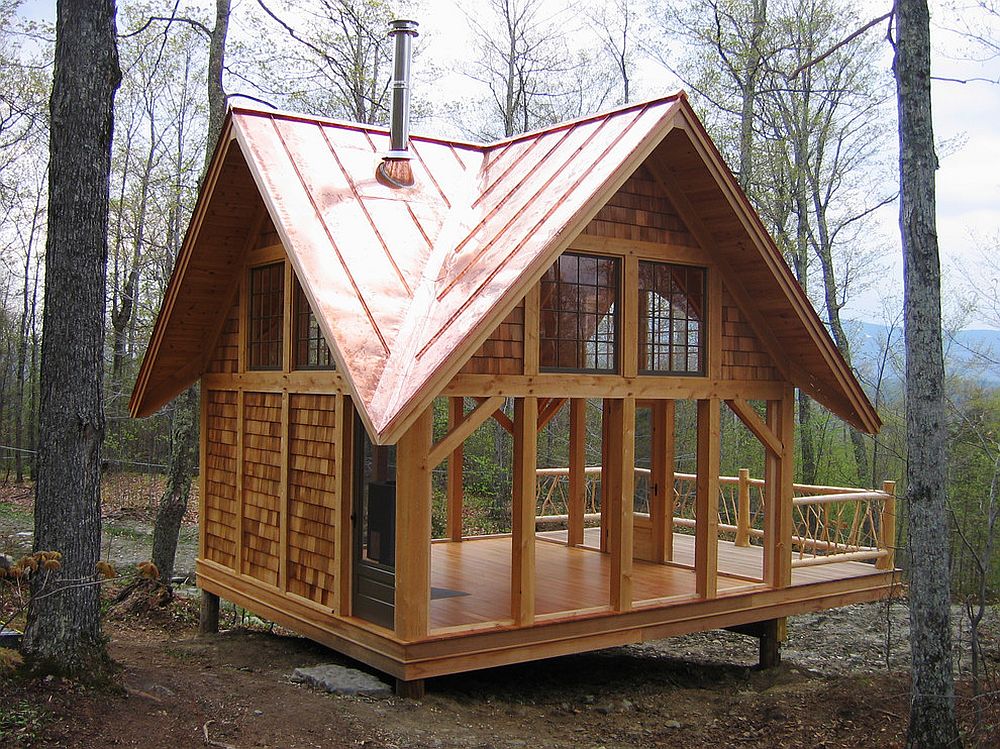 Multipurpose Meditation Rooms
Having a meditation room does not mean it needs to be an exclusive space that is used just for meditation and yoga sessions. It could be something as simple as a corner in the living room with a window that offers a view of the garden, or a part of your home office that is unused. Sometimes you might have to move around furniture a bit, maybe tuck in that Murphy bed in the guest room or just make space in the family room, but as long as the room seems peaceful, uncluttered and makes you happy, this is not an issue at all. Beautiful lighting and a wonderful aroma in the air can complete this transformation.