It is amazing to see how the word 'Zen' is something every design aficionado identifies even if he is not really well versed in the culture of the Far East. For those who love interior design, it represents a balance of elements, an air of tranquility and a style where mind and matter both find solace. The Japanese sect of Buddhism that the word hails from originally borrowed it from the concept of 'dhyana' of the Indian Vedic school of learning that the west today identifies as meditation. No wonder then that any Zen-inspired interior is heavily laced with Japanese and Indian artifacts and that unmistakable influence of Oriental style.
Today, we explore the world of Zen bedrooms and how they can transform much more than the mere aesthetics of your home. The Zen bedroom will alter your lifestyle, put your mind at ease and turn every moment in the bedroom into one of rejuvenation, relaxation and introspection. 'Looking within' is what these bedrooms promote, and we have lined up 20 of the very best inspirations that are diverse, modern and at times unconventional. Delve in!
Inspiring Elements from the Far East
The Asian-style bedroom is obviously the most popular choice for homeowners who wish to embrace the Zen-inspired look. This allows you to balance all the elements that Feng Shui talks about, and balance is indeed a key aspect of any interior that wants to exude this look of serenity. The traditional choices such as Shoji screens, bamboo décor, small water features, indoor ponds and that minimal platform bed which seems like a perfect fit in the Asian bedroom are options you can turn to. Lantern-style lighting also gives the room a more transcendental and calming appeal, which modern lighting fixtures simply cannot deliver.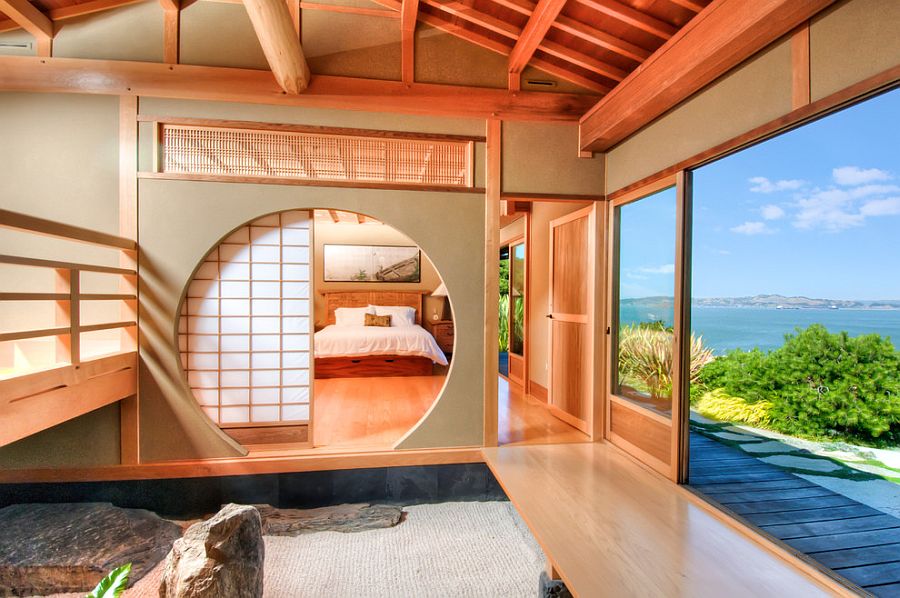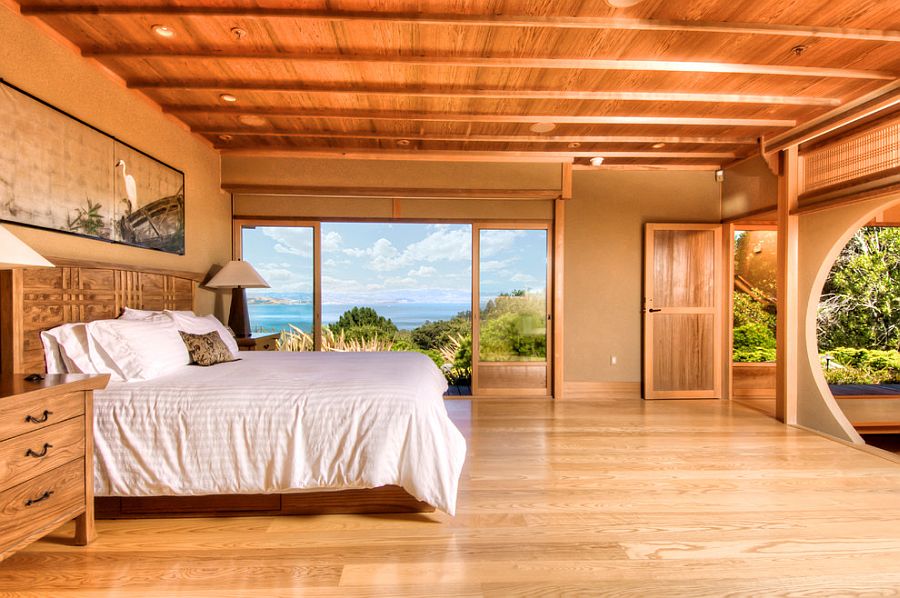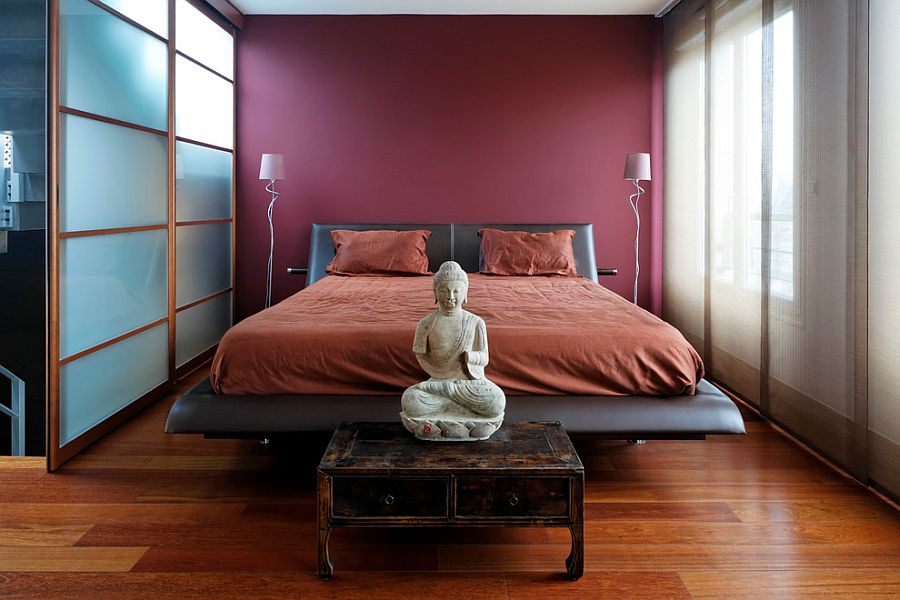 Unlike in most contemporary homes, the Zen bedroom demands a warmer color scheme that is filled with gentle wooden tones. The color palette can still be strictly neutral, but try staying away from colder and unappealing shades since visual harmony is also an essential part of the grand scheme of things. A touch of greenery is also an absolute must, as nature and Japanese design go hand in hand.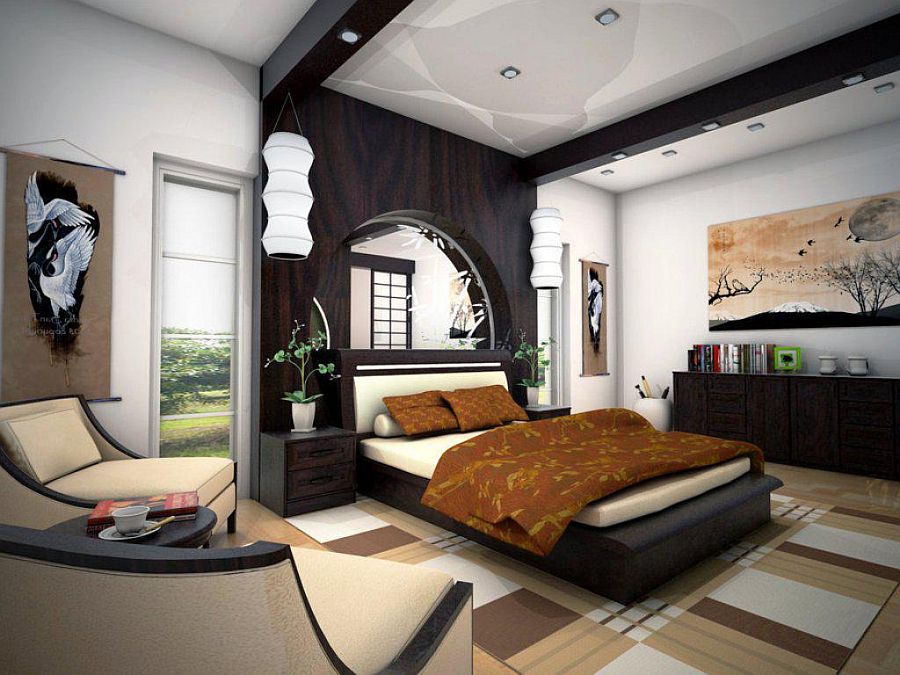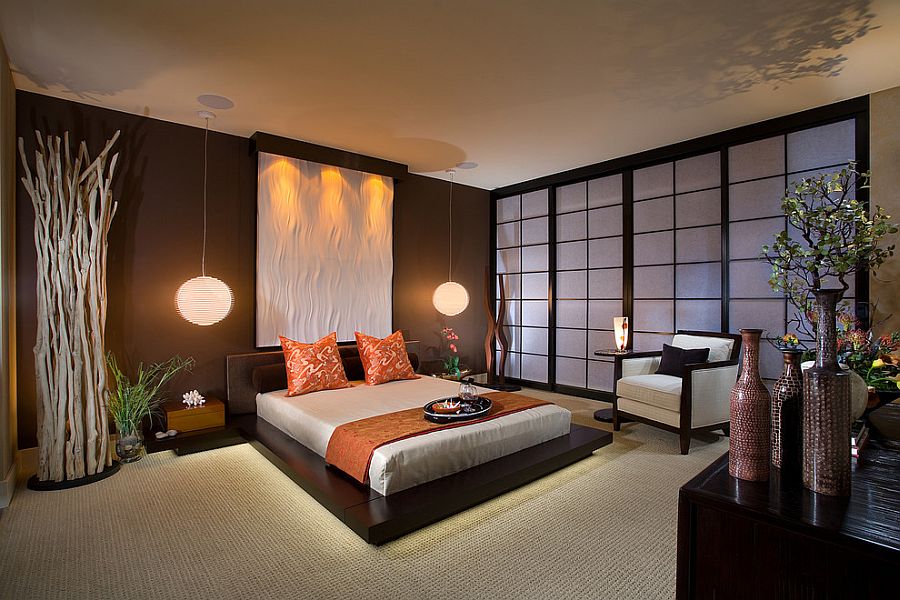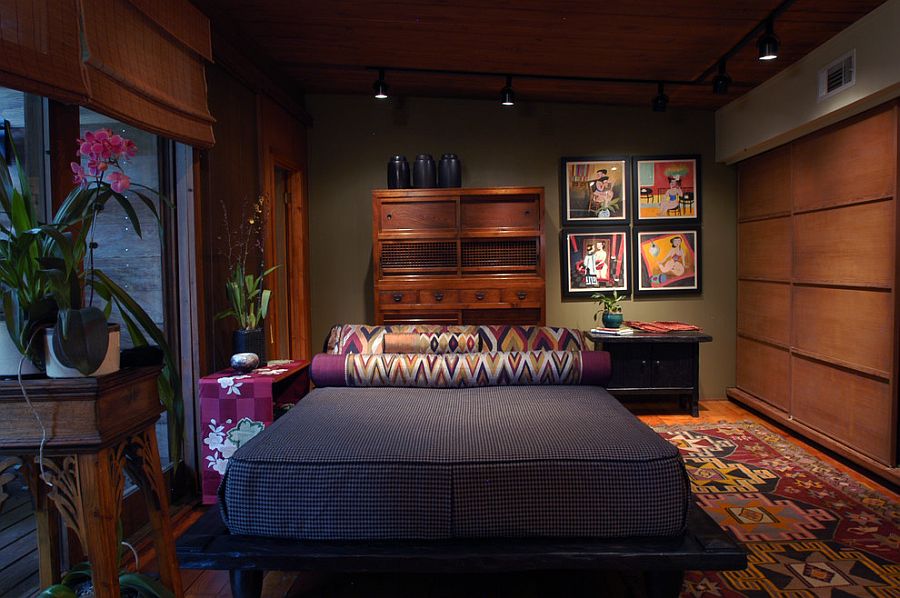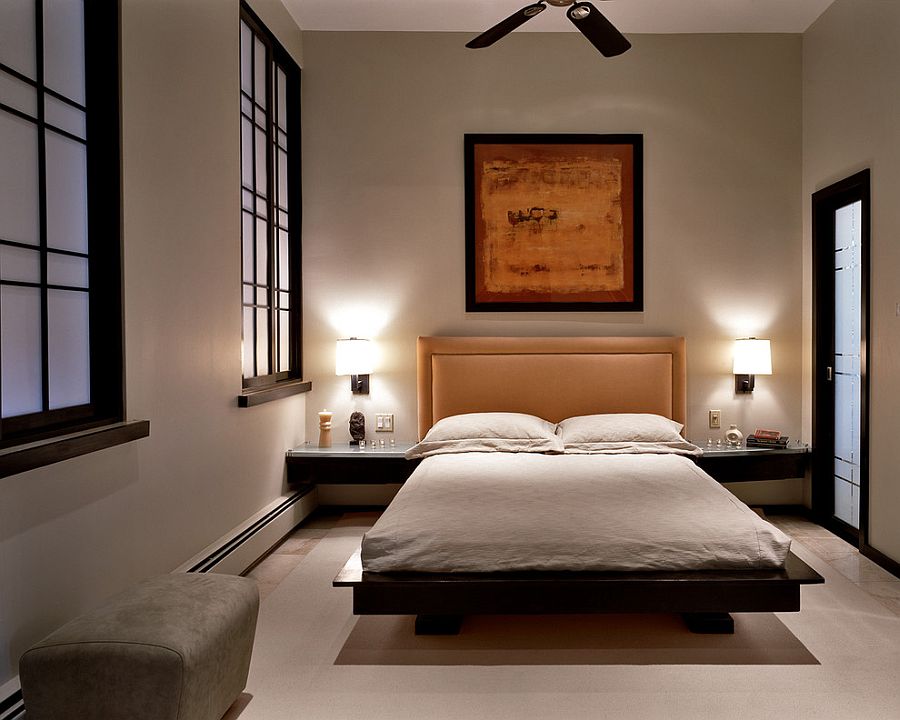 Contemporary Reinvention
The contemporary variants of the classic Zen style still remain true to many of the original principles but give them a more urbane twist. Since many of us might not wish to adopt that full-fledged Asian look, a good compromise is to create a minimal bedroom that is cozy, inviting and has a distinct character of its own. This is of course easier said than done, and the focus here must be on eliminating clutter while making sure that the bedroom is not too sterile and artificial.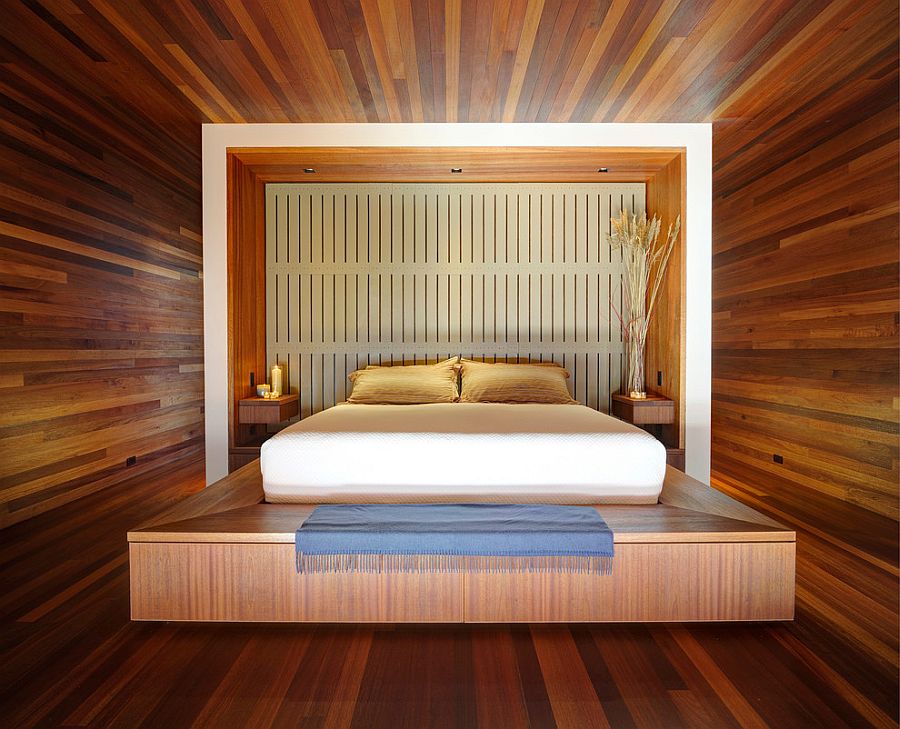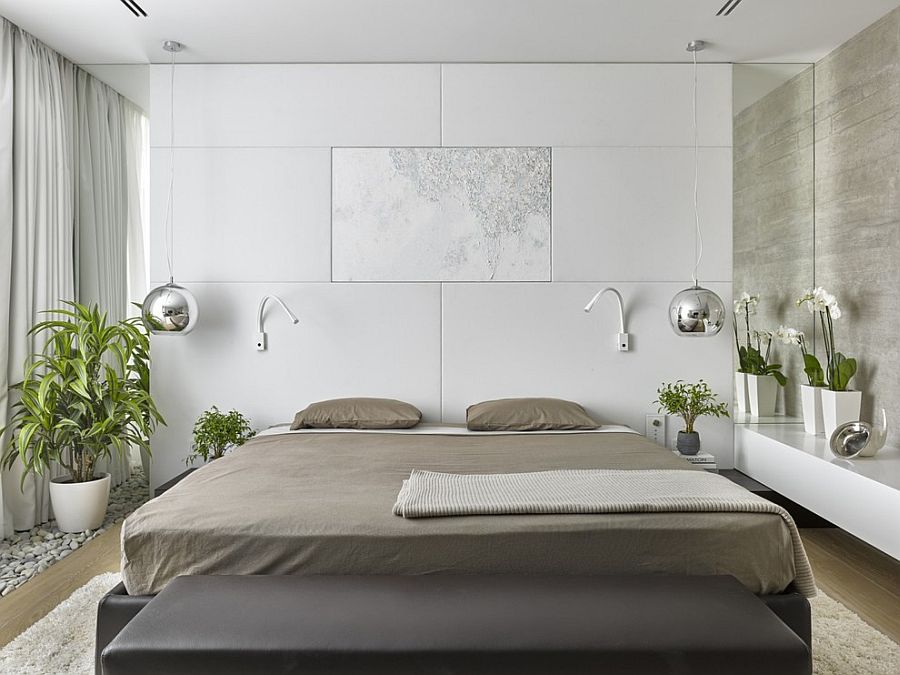 Instead of a host of Asian decorating elements, just add one or two like the Shoji screen, Buddha statue, lantern-style lighting or any other decorative piece you feel is appropriate. But the rest of the room can remain modern, contemporary or minimal depending on your taste and the ambiance you wish to create. Small touches such as a potted plant or some bamboo shoots on the bedside table can also make a huge difference.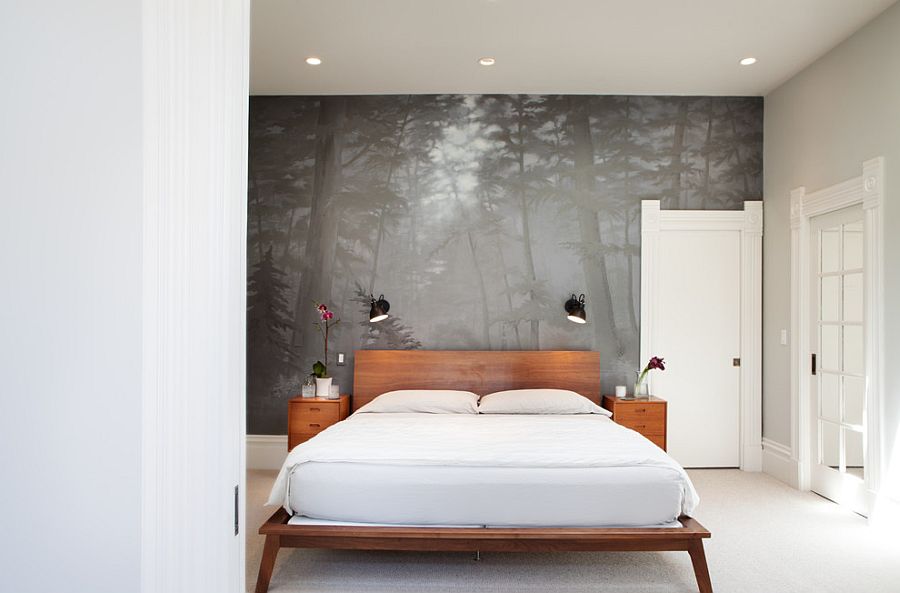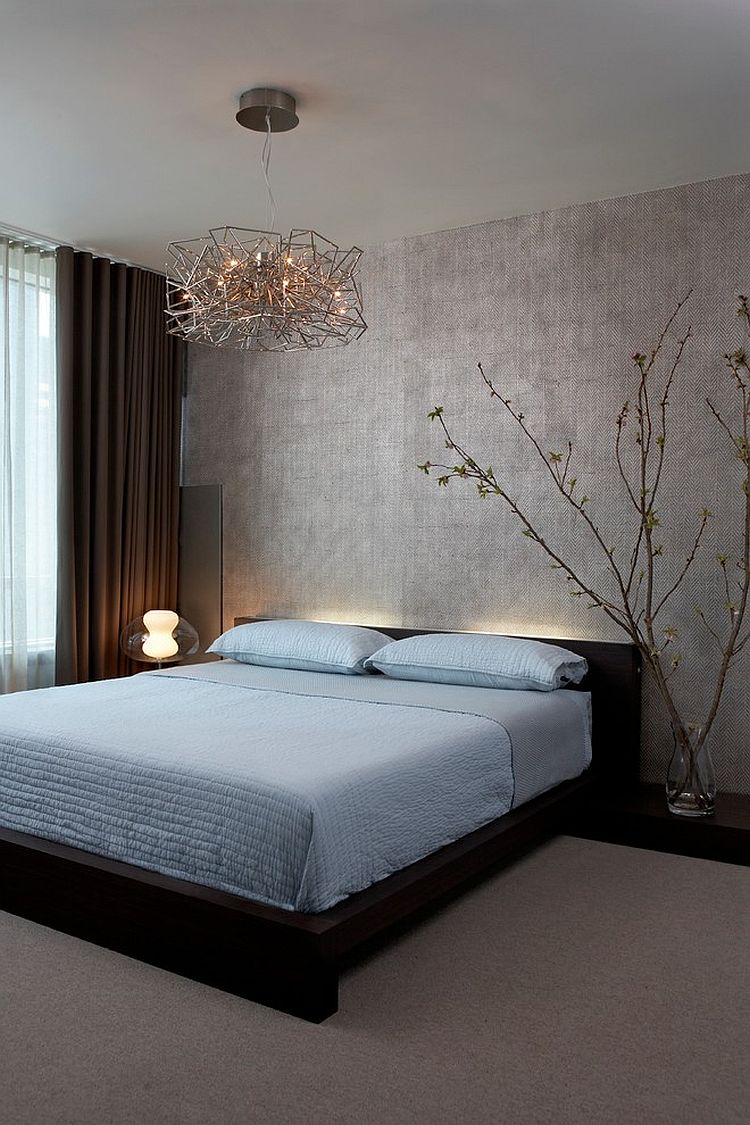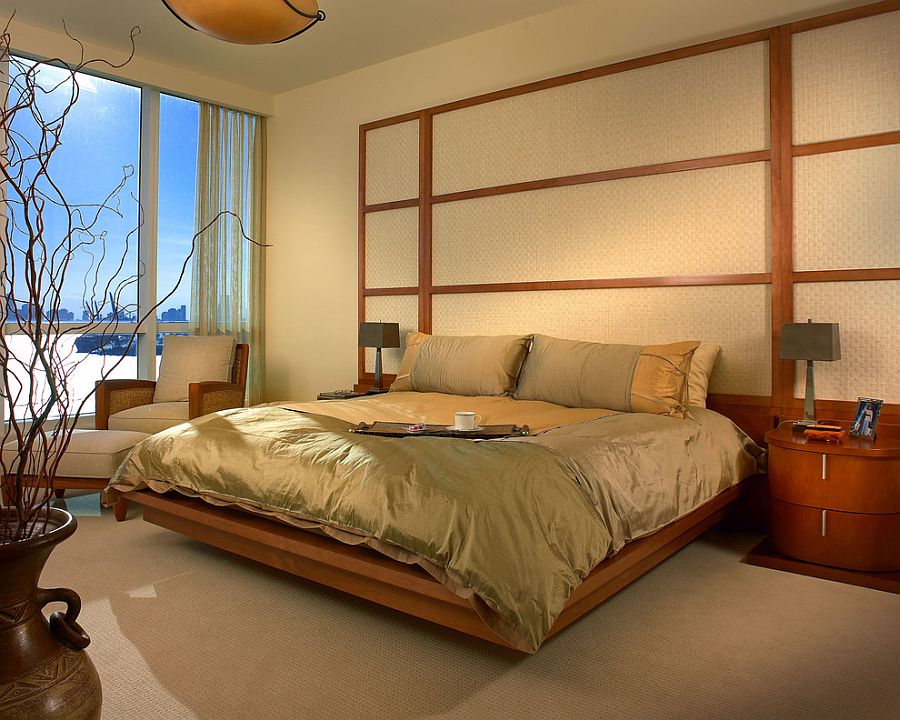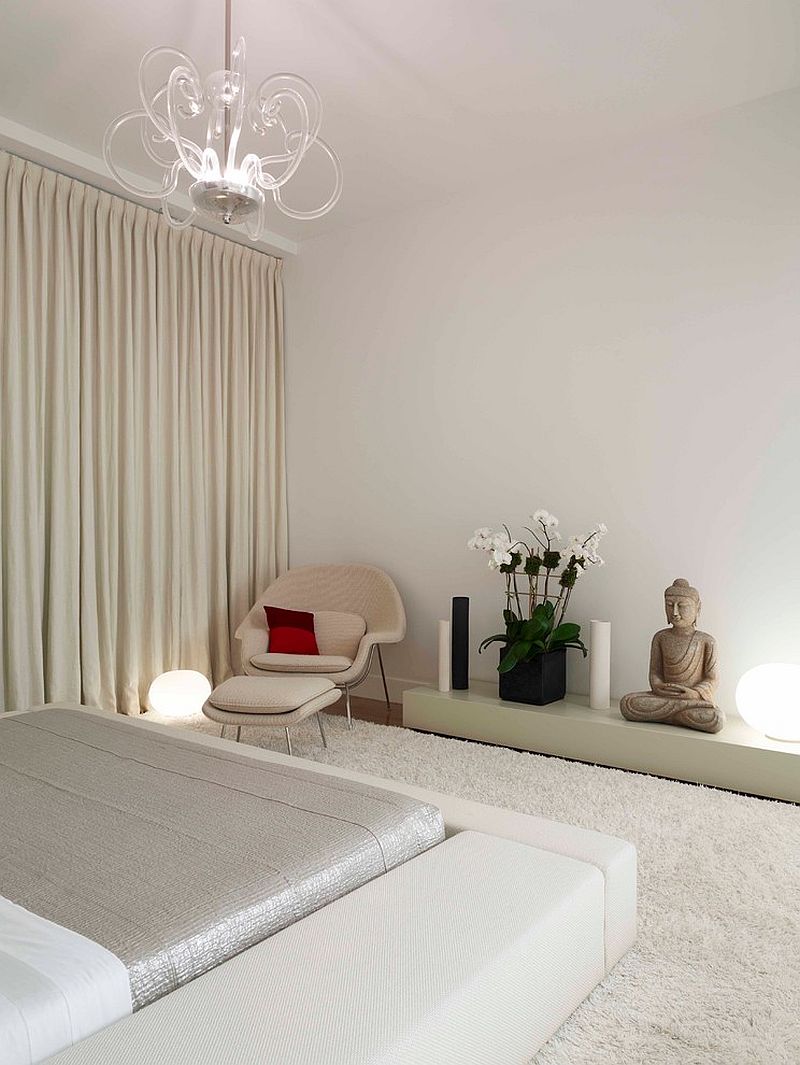 Zen-tastic That Fits Your Style!
The Zen bedroom is not just about décor and accessories alone. In fact, any bedroom with a comforting ambiance, a wonderful sense of harmony and an affinity towards nature and all things natural can fit the billing with ease. This means that you can pretty much turn a bedroom of almost any style (almost) into one that seems Zen-inspired. Obviously styles such as Bohemian, eclectic or shabby chic are quickly out of the running, but industrial, rustic and even Mediterranean styles can embrace the timeless Zen look. Start here with a soothing backdrop that is devoid of too much color and work outwards by eliminating the unnecessary. Minimalism, poise and the right lighting are the key components here.