If you caught our recent post on the top summer trends of 2016, you know that breezy style is alive and well this season! Today we take a step away from the trendy and focus on the timeless. We're shining the spotlight on classic summer motifs that will never go out of style. Soak up the seasonal ideas that follow, and be forewarned: you will be tempted to make them a part of your decor year-round…
Blue and White
There's just something about blue and white! It's crisp. It evokes the ocean. And it couldn't be more welcoming for summer. This Blue Ribbon Bedding from Zara Home will create a vacation vibe in your bedroom: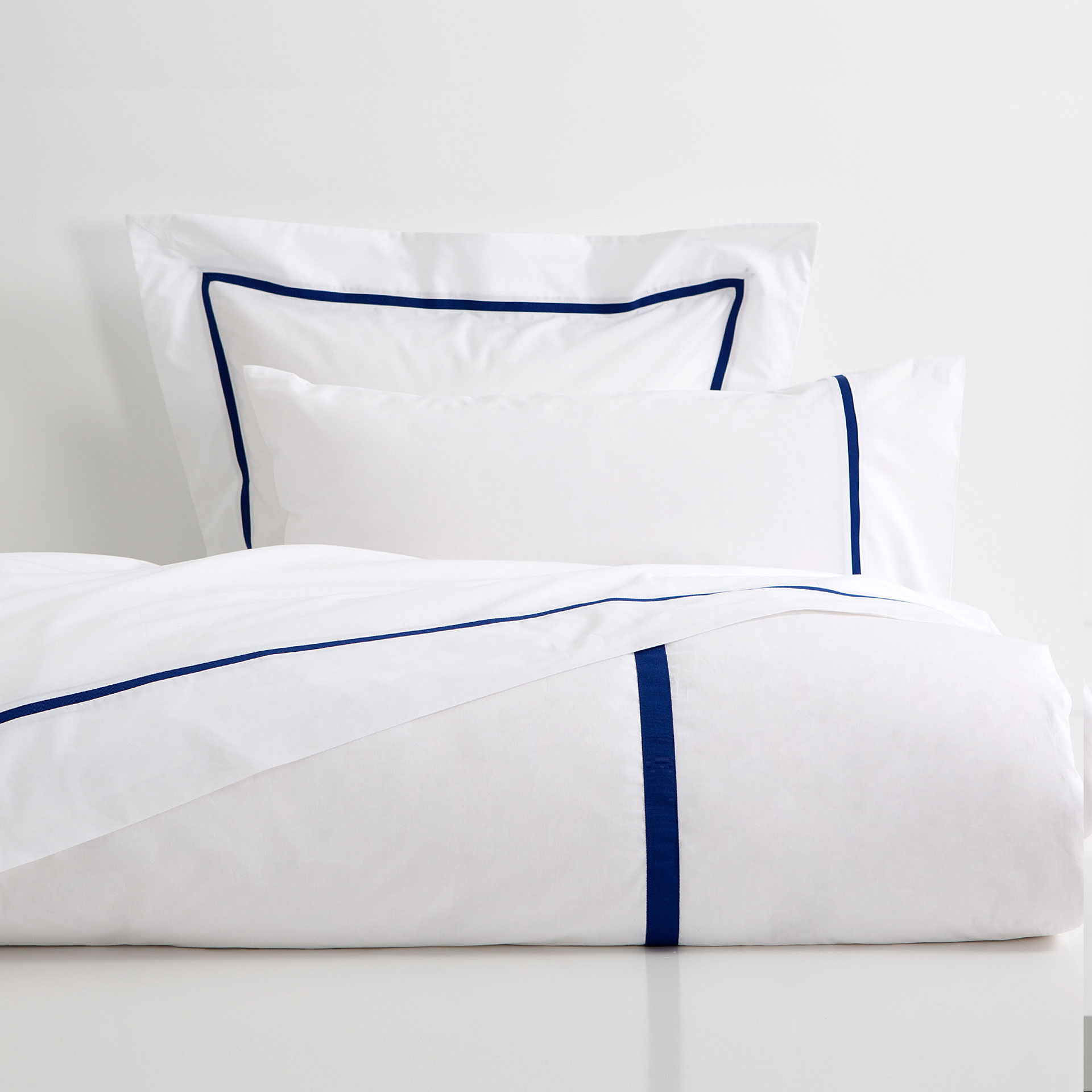 Also from Zara Home is this Turquoise Distressed Printed Velvet Cushion Cover, which channels the azure serenity of the sea: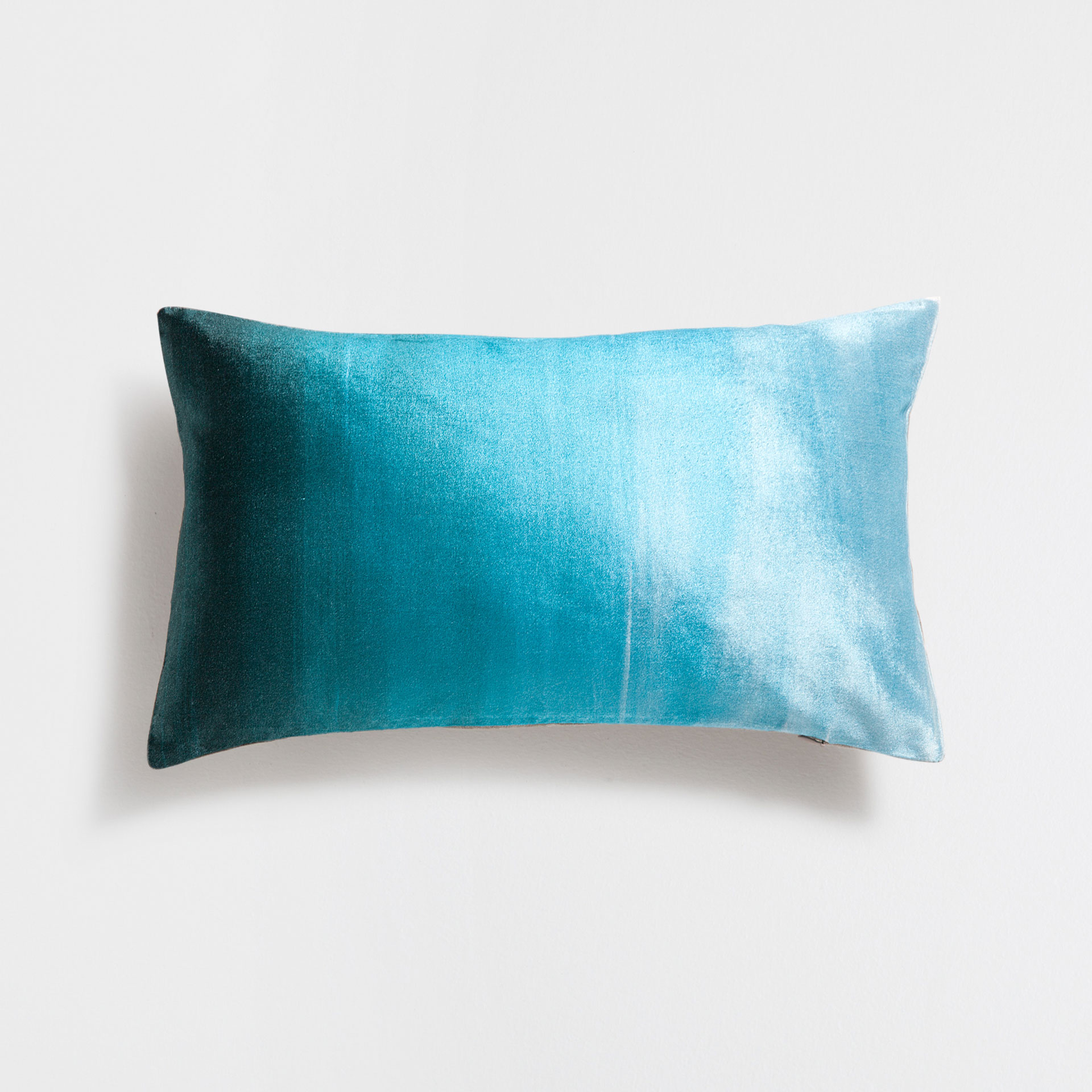 Shades of blue and green pepper the grey couch in the image below, thanks to a collection of velvet cushion covers from H&M Home. Choose a vibrant hue such as teal, and throw in some green for variety. Set against a backdrop of white, these pillow covers are sure to stand out: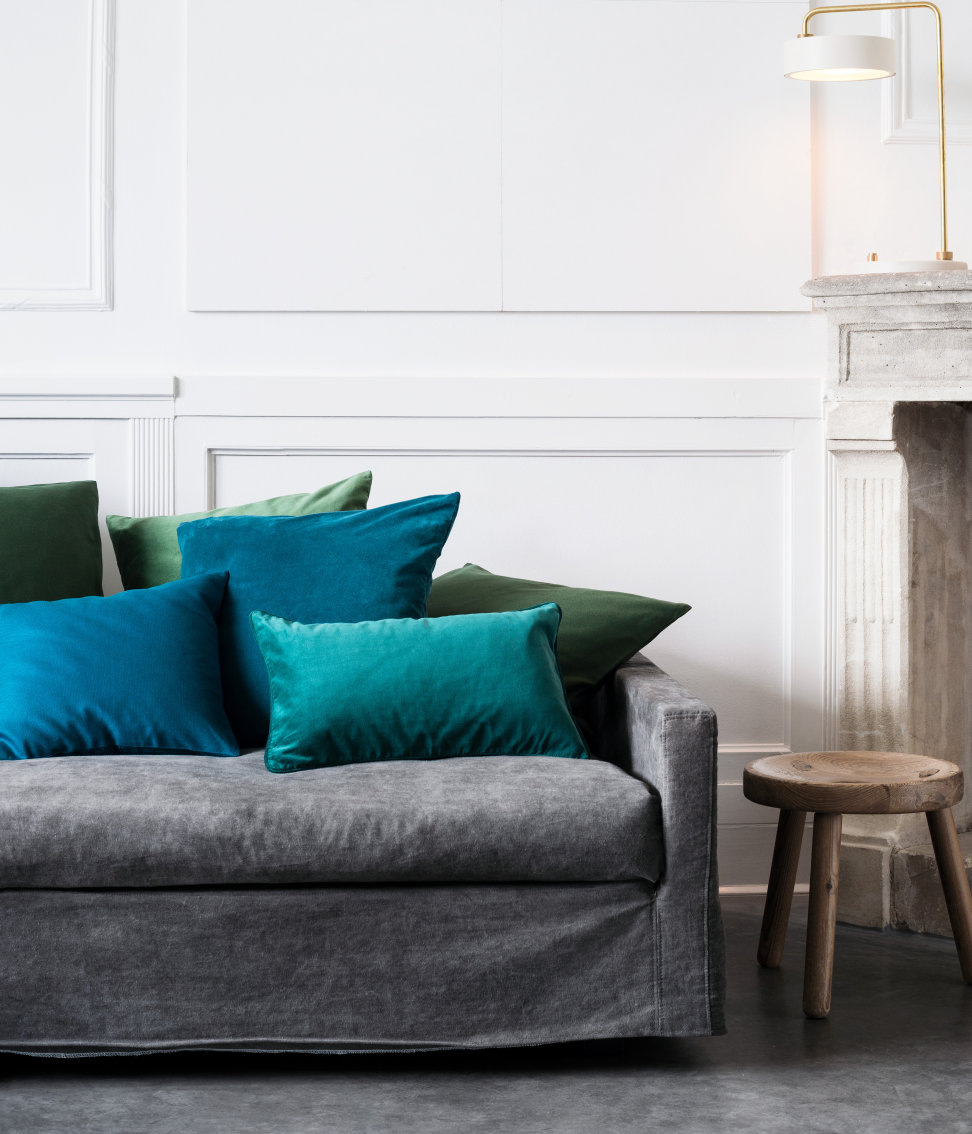 Blue. White. A hint of teal. Isn't is summer-perfect?! This beautifully styled space from H&M Home says it all: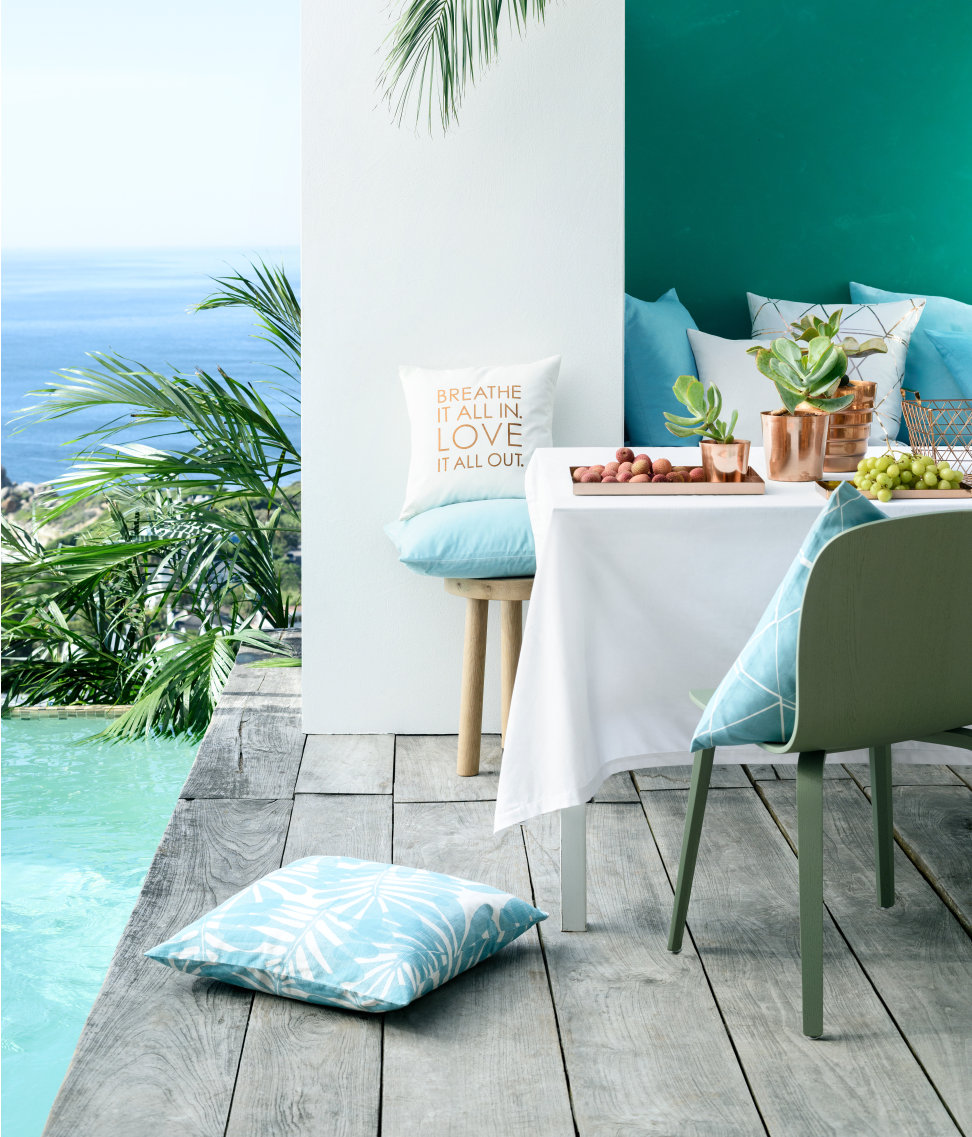 Sweet Style
What is it about summer that brings out our craving for sweet treats, such as festive fruit, popsicles and sorbet? Sweet motifs never go out of style, and they add a fresh, playful element to summer. For starters, fruity, dessert-y themes are perfect for entertaining. This sorbet bar styling from Paper & Stitch captures the look and feel of summer. The colorful sprinkle pattern in the background adds fun and flair: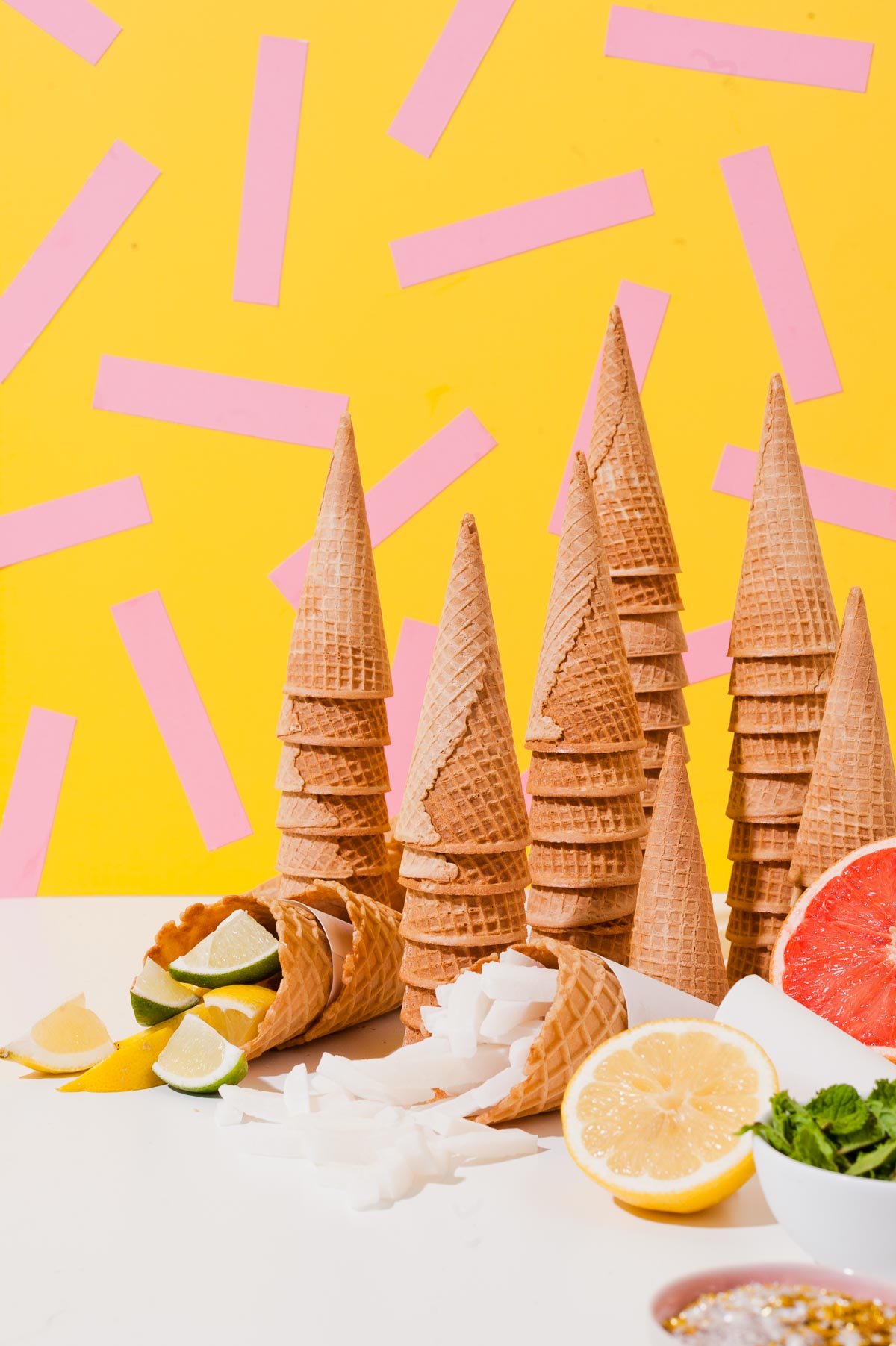 These DIY Fruit Slice Balloons from Studio DIY for Balloon Time are easy to craft. Embellishing foil balloons with tissue paper creates a colorful, festive display!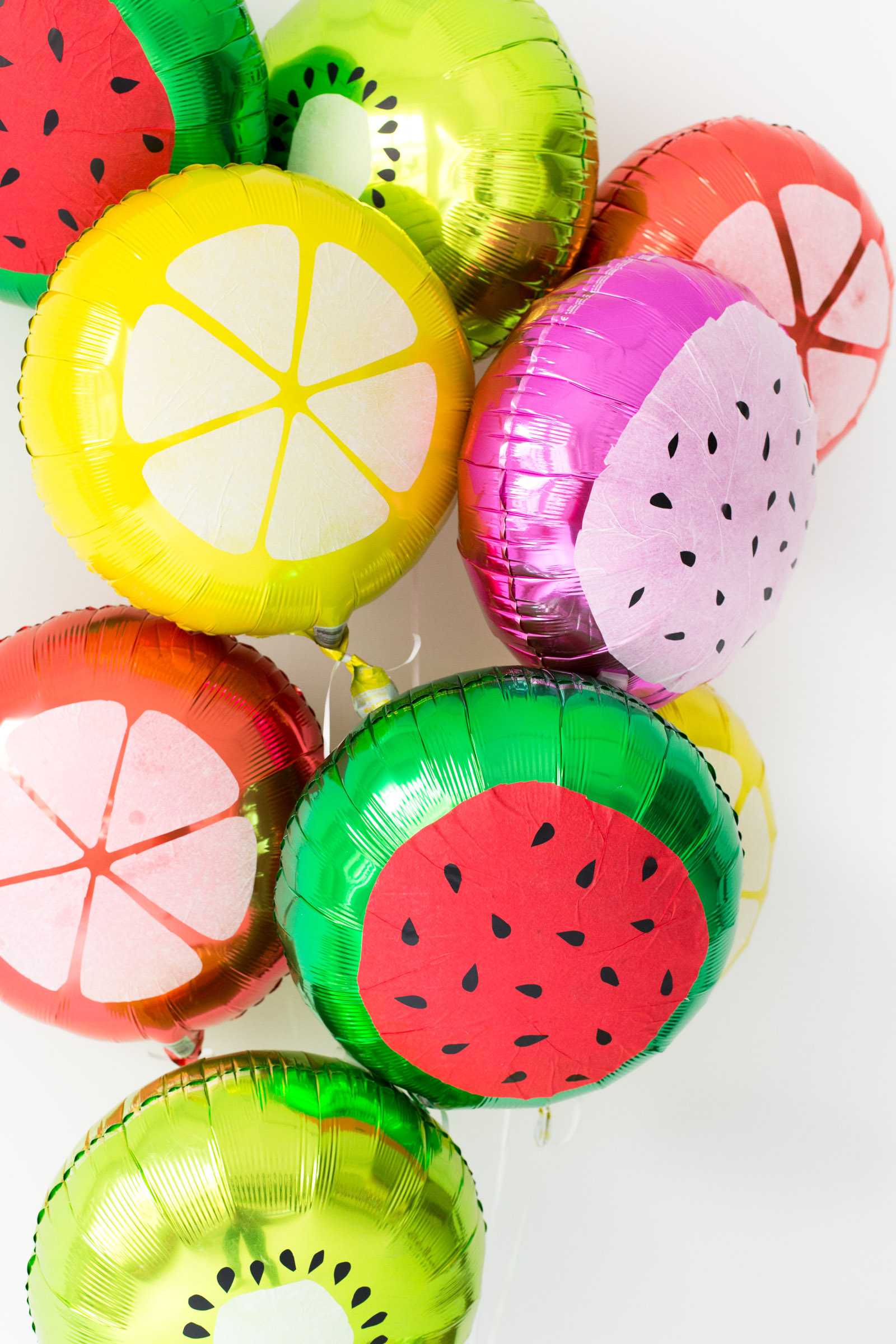 Oh Happy Day's Fruit Salad Party Mobile makes the most of styrofoam spheres. Ideal for a summer gathering, this modern yet classic decoration is cute enough to leave on display all year long: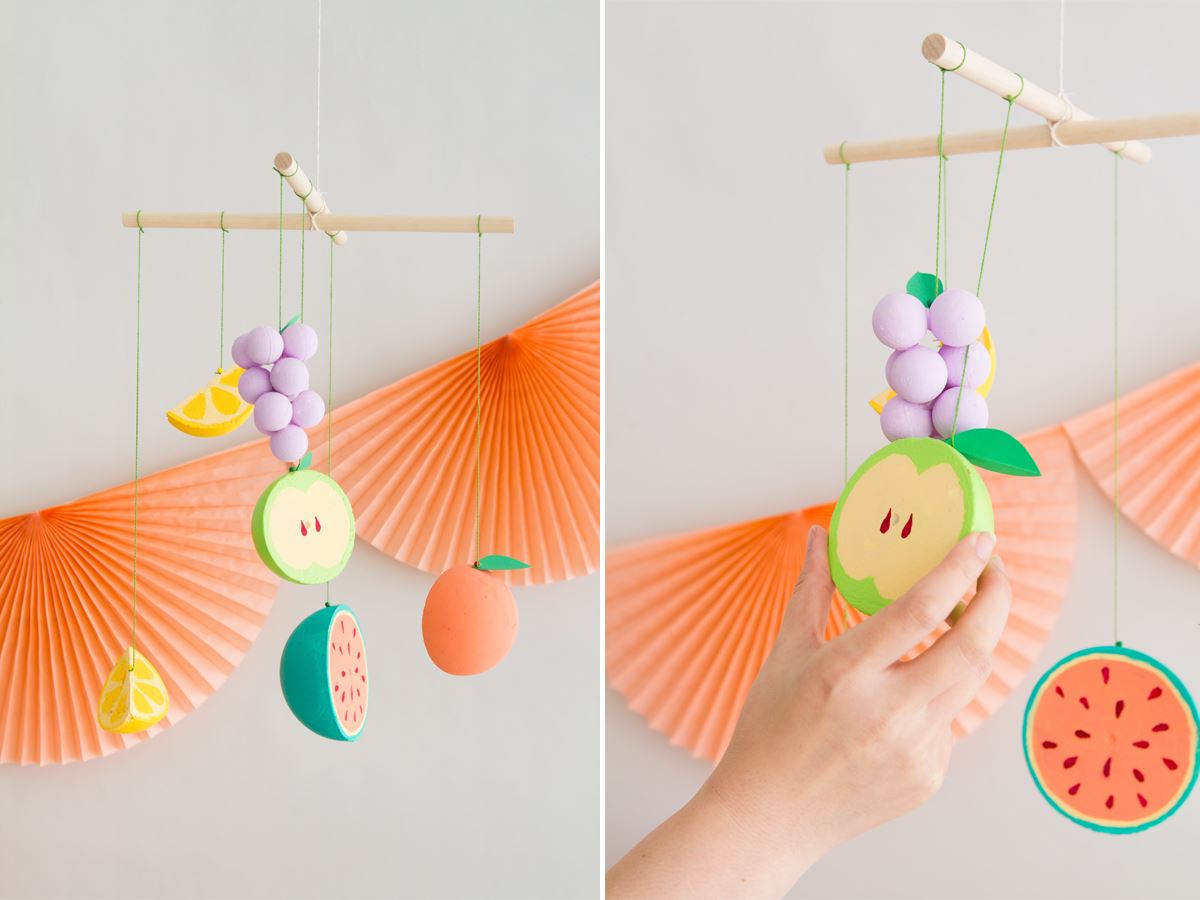 Sweet motifs aren't just for parties! This Patterned Cushion Cover from H&M Home will refresh your couch with a hint of grapefruit and a bold dose of color. And at only $9.99, it's a true bargain: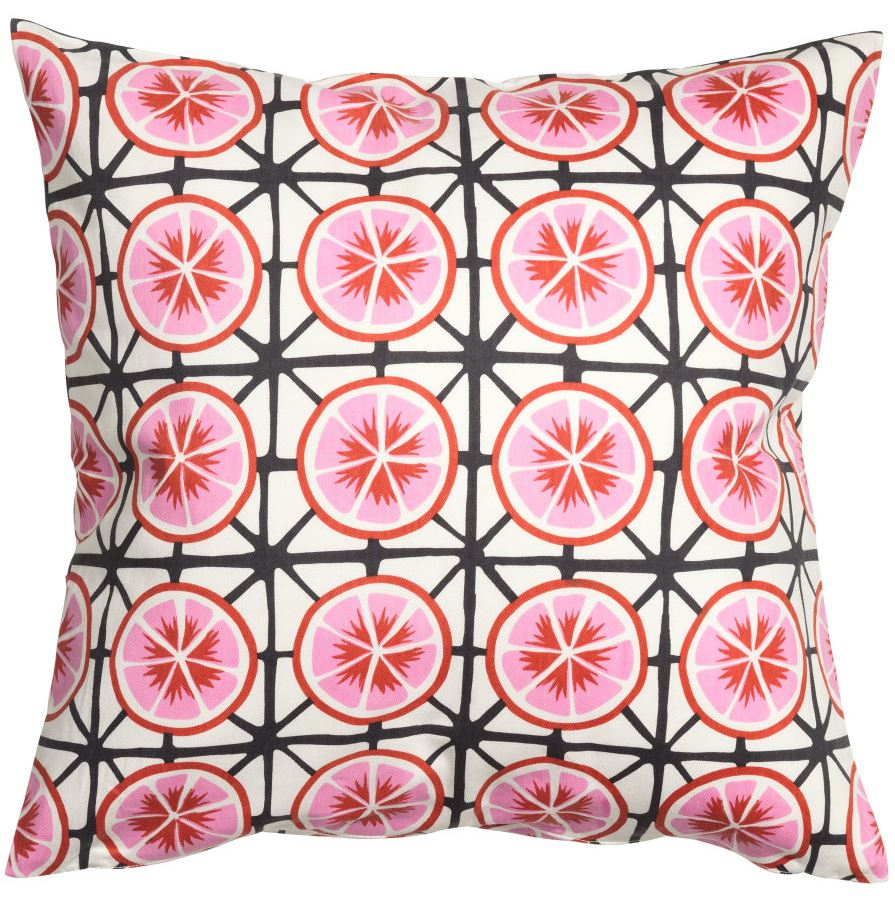 Beachy Decor
Nothing is more summery than beachy designs, from seashells to sea creatures. These Coral Print Napkins from Zara Home are the perfect nod to summer. They're disposable, and they come in a set of 20. Let them set the stage for your next party, or have them on hand to welcome guests who stop by for an impromptu happy hour: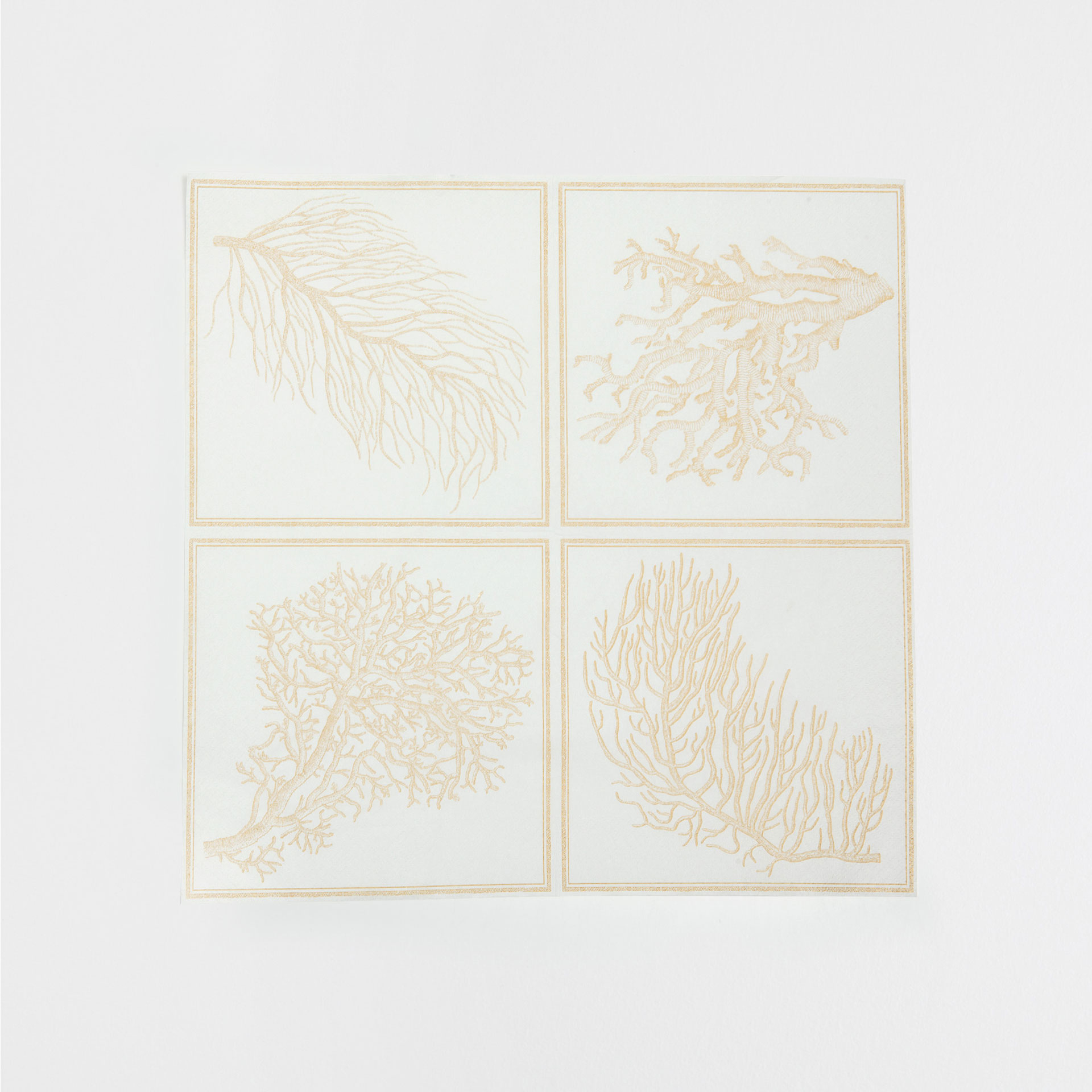 Zara Home's Coral Earthenware Dinnerware is timeless with its botanical feel and dark/light contrast: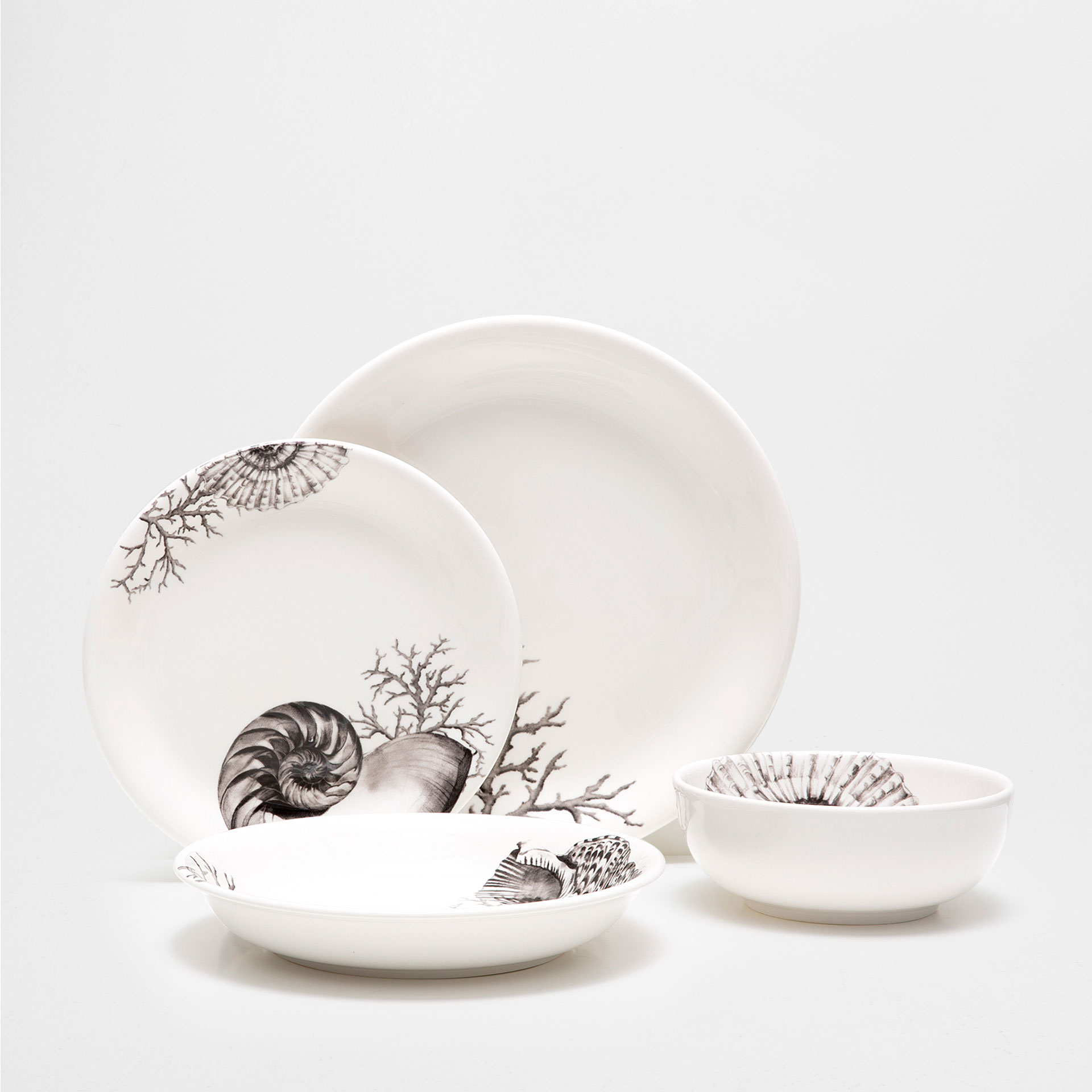 This Summer Seafood Boil from Camille Styles features lobster-themed dishware, which blogger Carmen Collins created herself using Shutterfly! Yes, you too can be a product designer!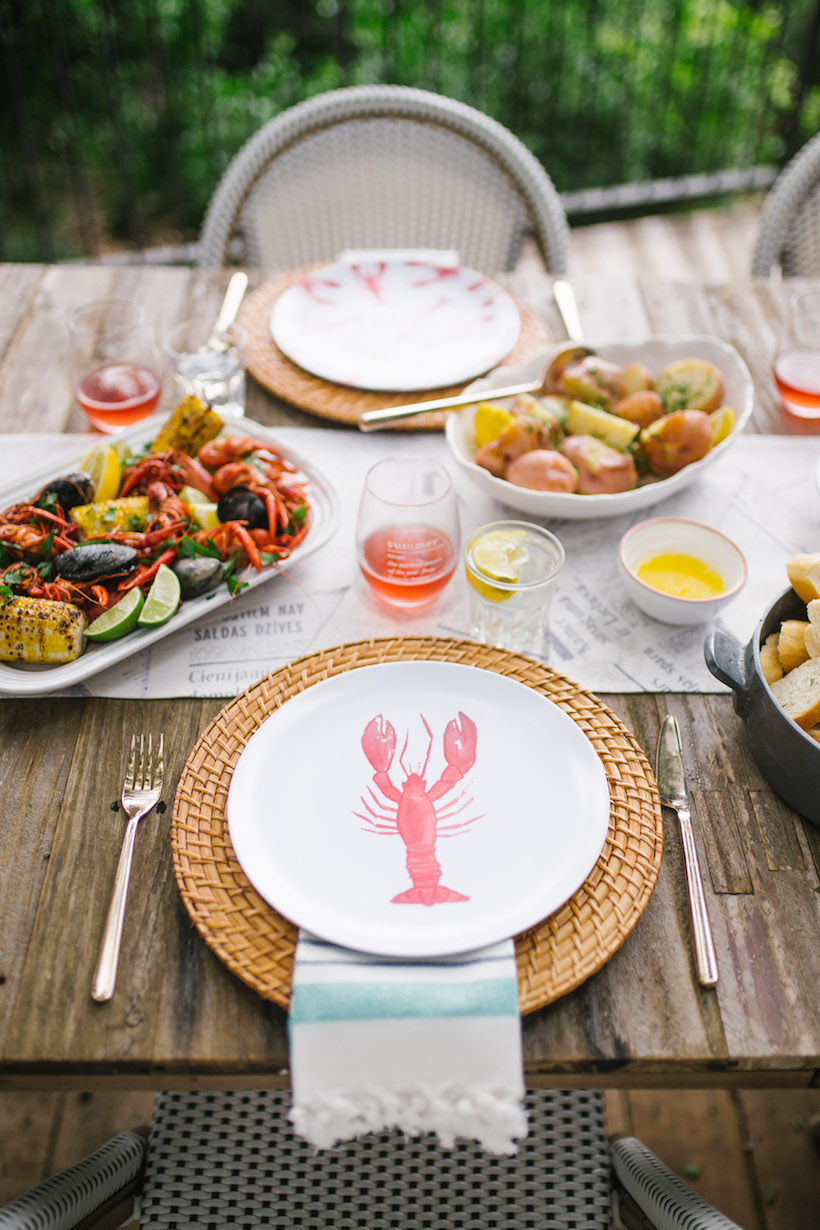 If you're wanting to create a beachy feel but you're into glamour rather than earthy summer style, curate an upscale look with tropical accents. This room featuring offerings from H&M Home combines a tufted sofa with palm-print pillows and a touch of gold: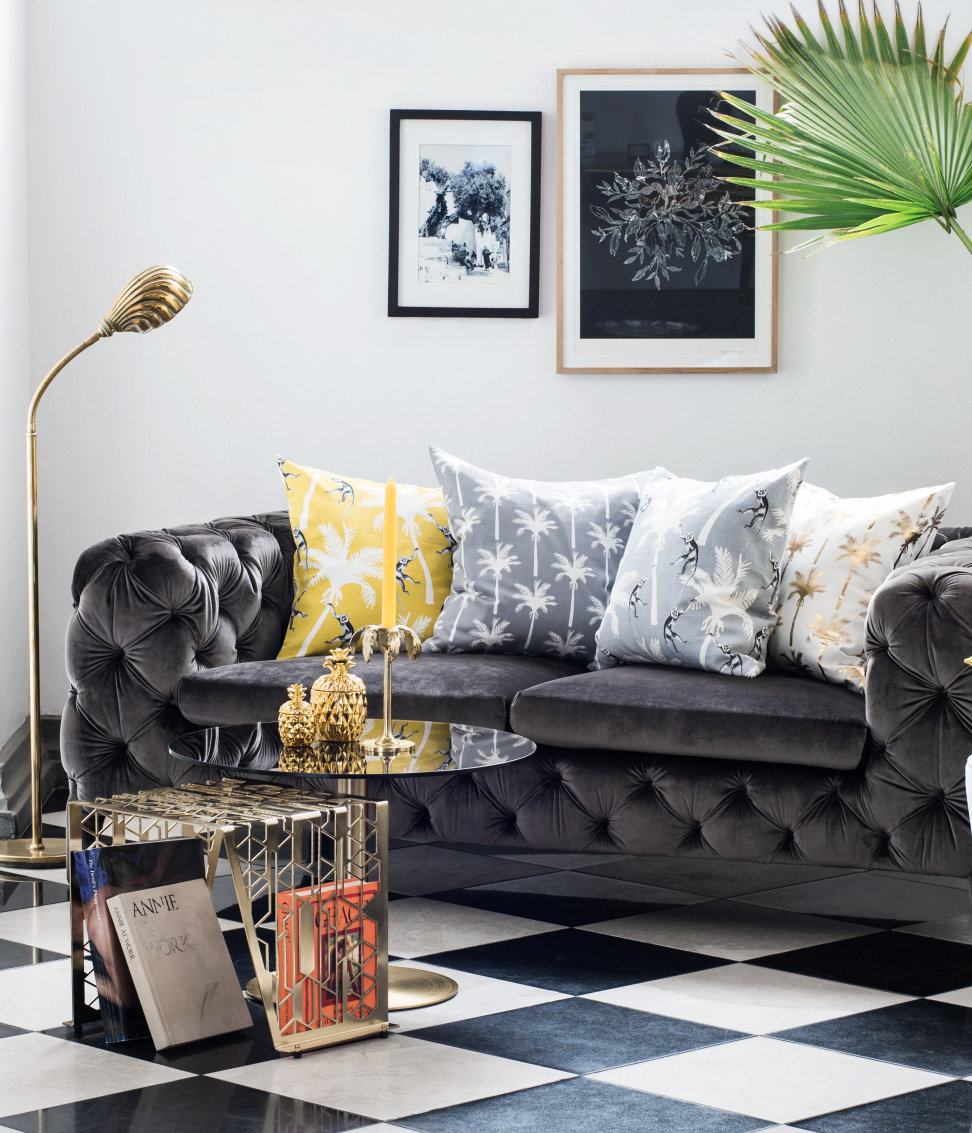 Stripes
Stripes never go out of style! Summer is the time to let them shine, but don't be in a hurry to pack them away when the seasons change. This eye-catching tablescape from Paper & Stitch proves that you can mix and match stripes with ease: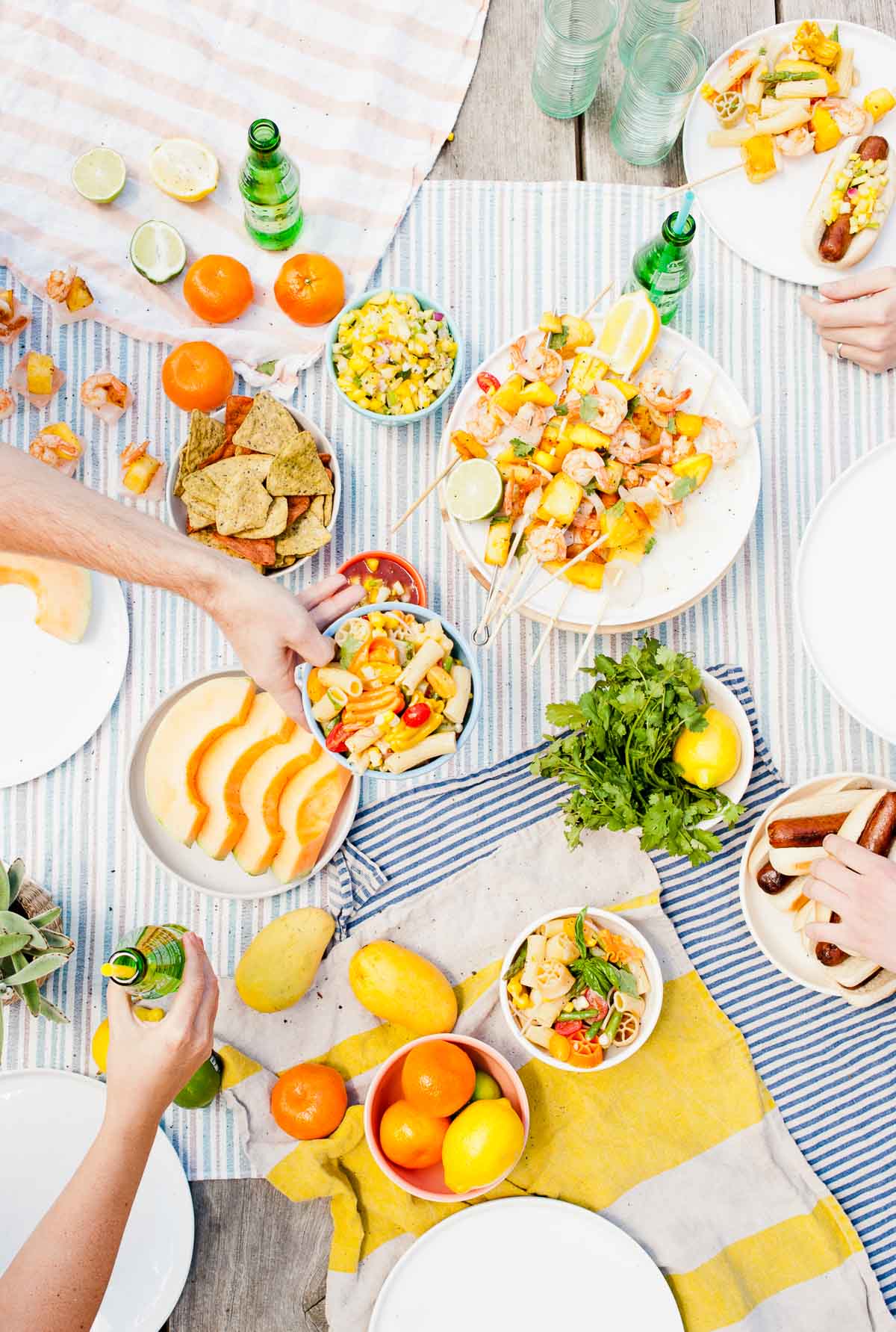 Black and white stripes can be found all over CB2's outdoor furniture collection this summer, and the Filaki Lounger below is no exception: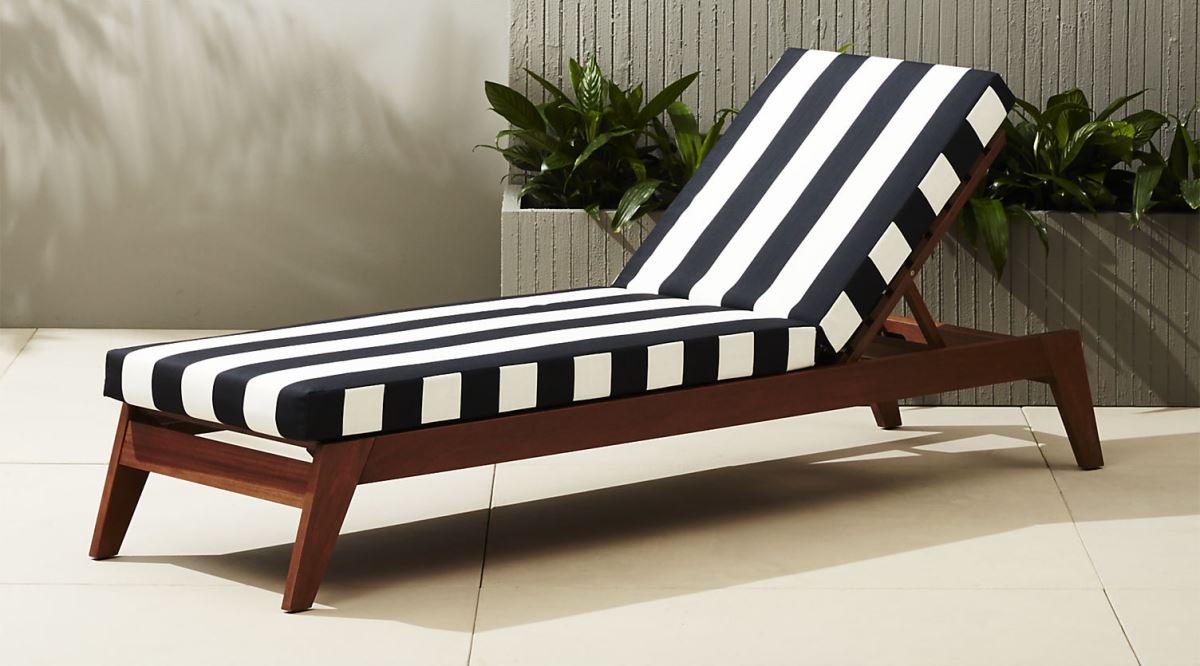 There's nothing like an earthy stripe, and CB2's Yellow Leaf Hammock illustrates the power of white, black and neutral tones in a breezy combination: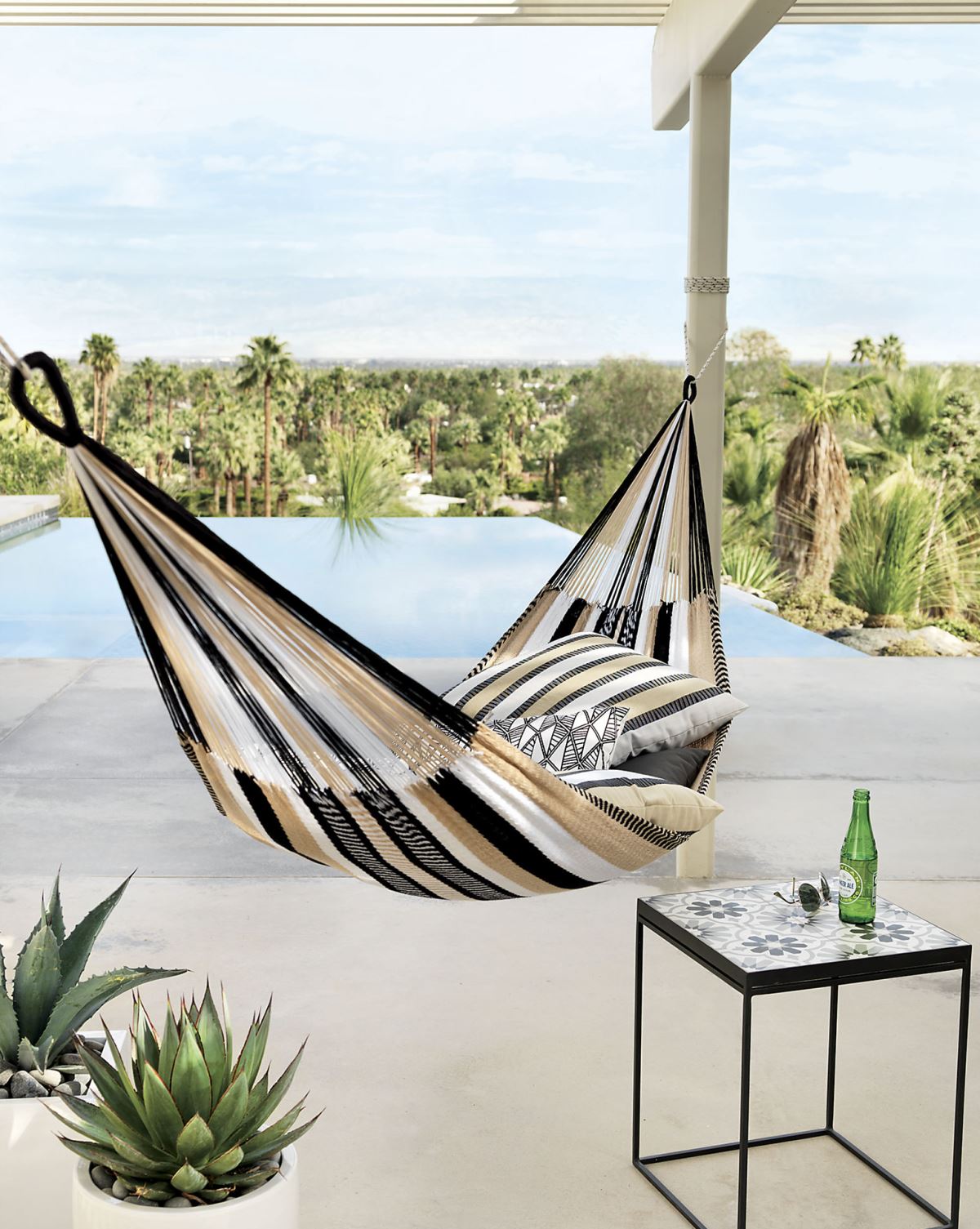 Speaking of earthy stripes, perhaps you recognize the image below from the light-filled Lisbon apartment renovation we recently featured. The striped towel adds just the right dose of chill, classic style (and pattern) to this modern powder room: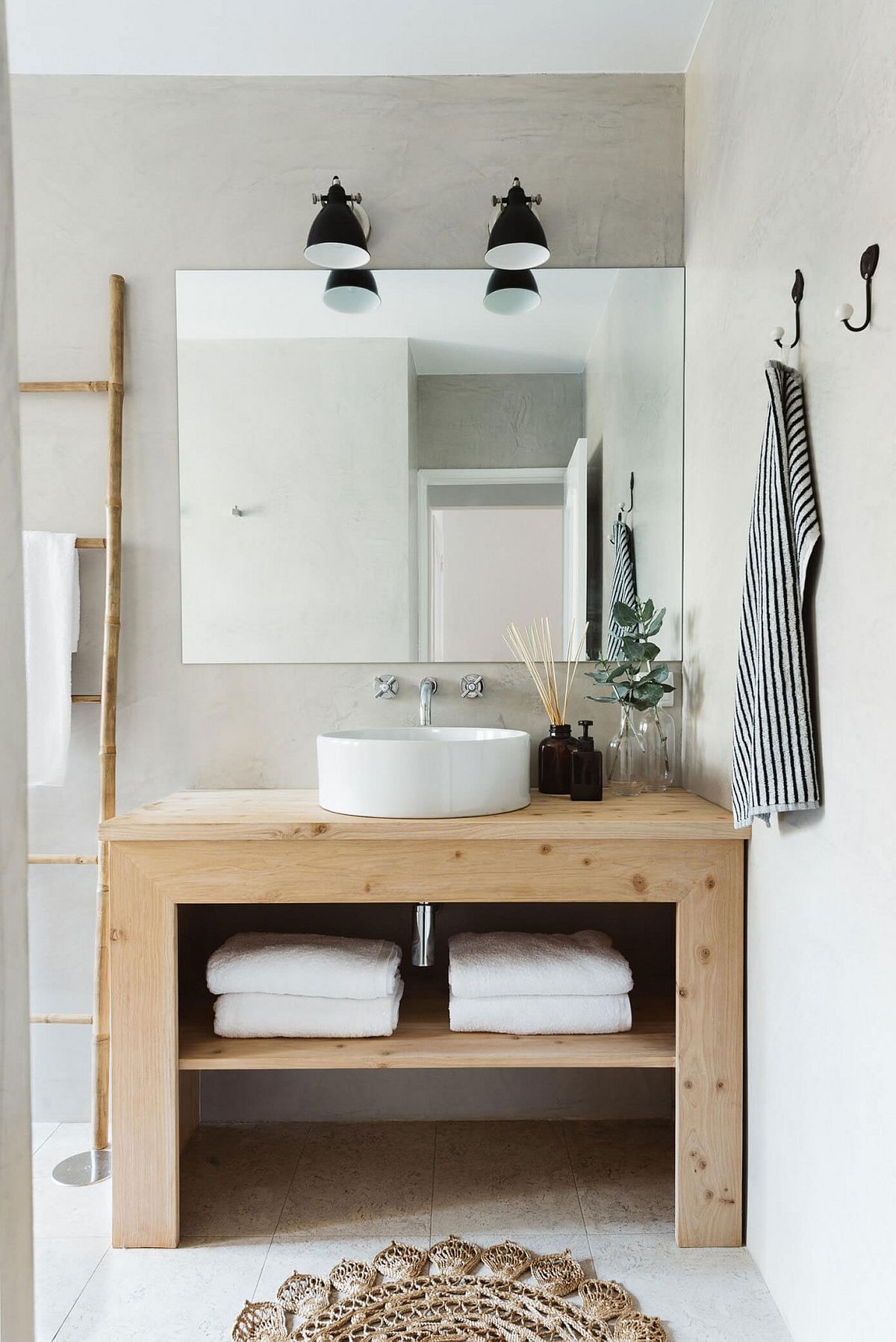 These Offset Stripe Wool Dhurries from West Elm are available in a wide range of colors. Plus, their asymmetrical design puts a new spin on the classic stripe: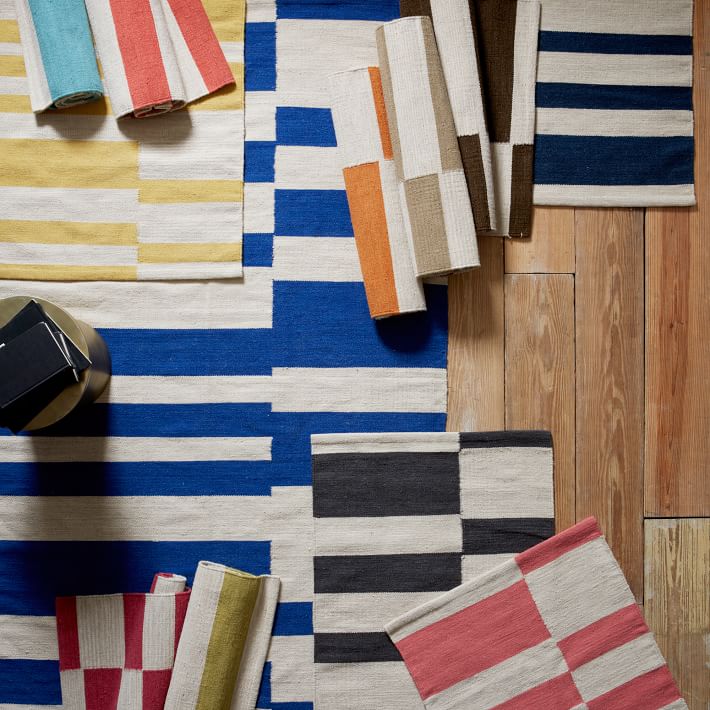 We end today's post with CB2's Tulum Side Table, a piece inspired by the shape and weave of ancient Mayan drums. Wide, bold stripes adorn this bright furnishing that can also serve as a festive focal point: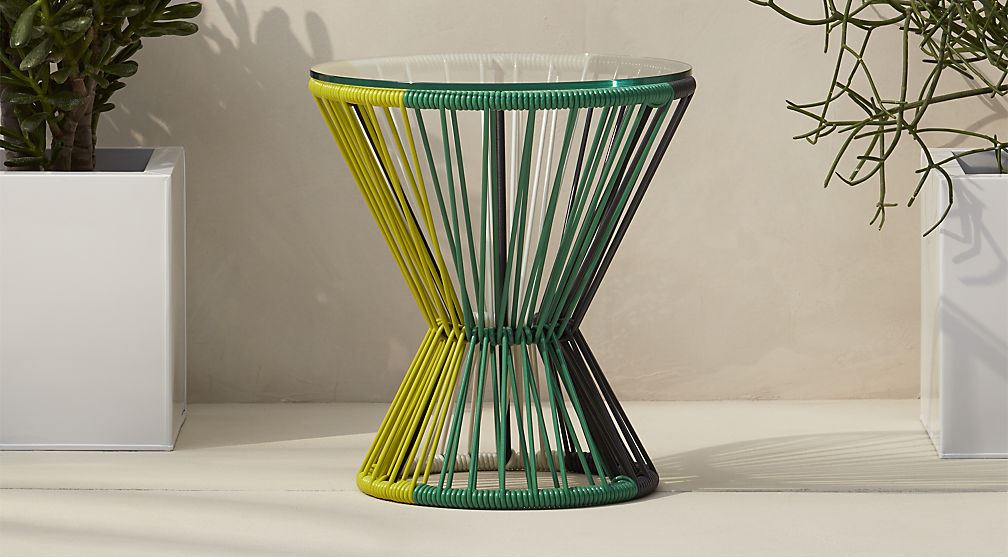 Liked the story? Share it with friends.