Standing tall since 1963, the Cinerama Theater is an iconic landmark of Downton Seattle that still attracts visitors from all across the US and the world. It is one of the three theaters that can still take you back to the magic of three-panel Cinerama films at their absolute best! It is absolutely NO surprise then that a stunning contemporary high-rise in the neighborhood decided to draw its inspiration from the timeless charm and glitzy allure of this local landmark. Dubbed The Martin (it is interesting to note that the Cinerama opened originally as 'Seattle's Martin Cinerama'), the 24-story structure boasts 190 lavish apartments that floor you with their unique, glittering interiors.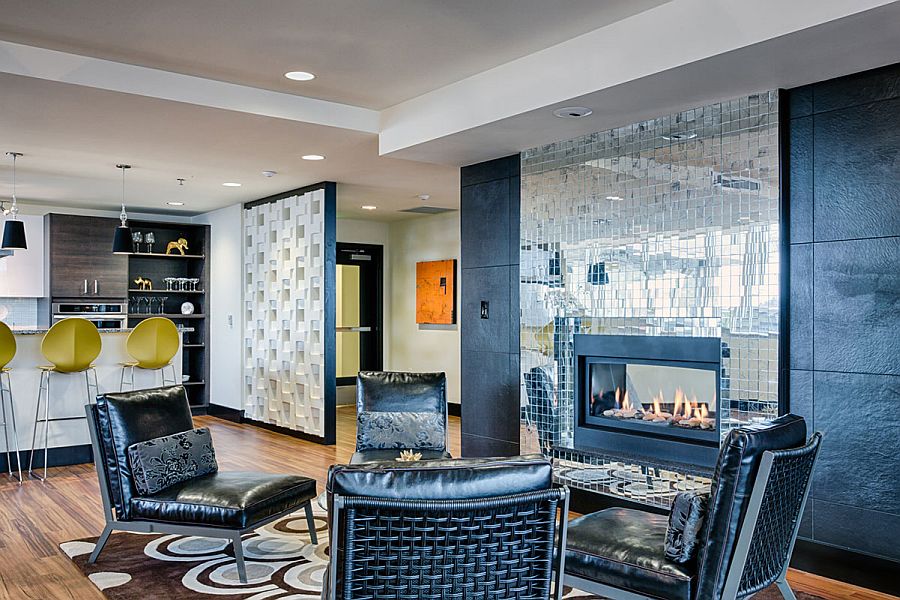 Trying to recapture the magic of the 60s and 70s, each apartment designed by Robin Chell Design is filled with a healthy dose of Mid-Century Modern décor, Hollywood Regency-inspired accents, glittering chandelier lighting and custom-crafted contemporary opulence. Textured wall coverings ensure that each room is unique in its own right, even while playing into the overall schematic. There is absolutely no shortage of color, as brightly patterned rugs, accent chairs and vivacious wall art leave you mesmerized.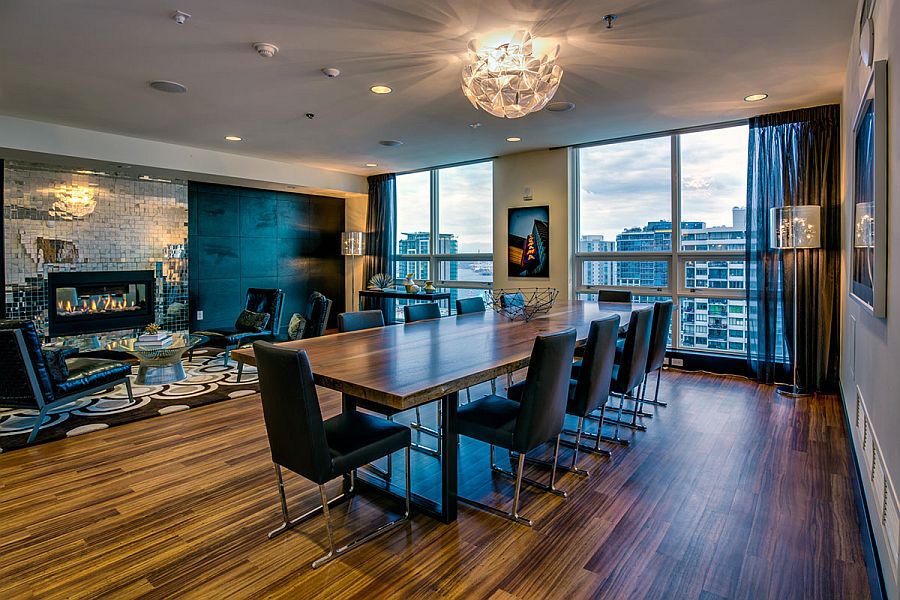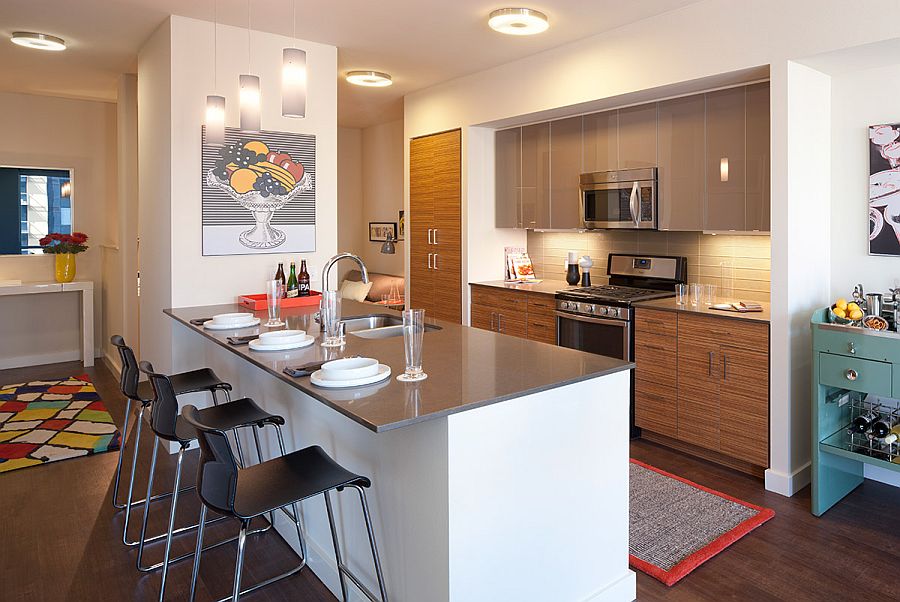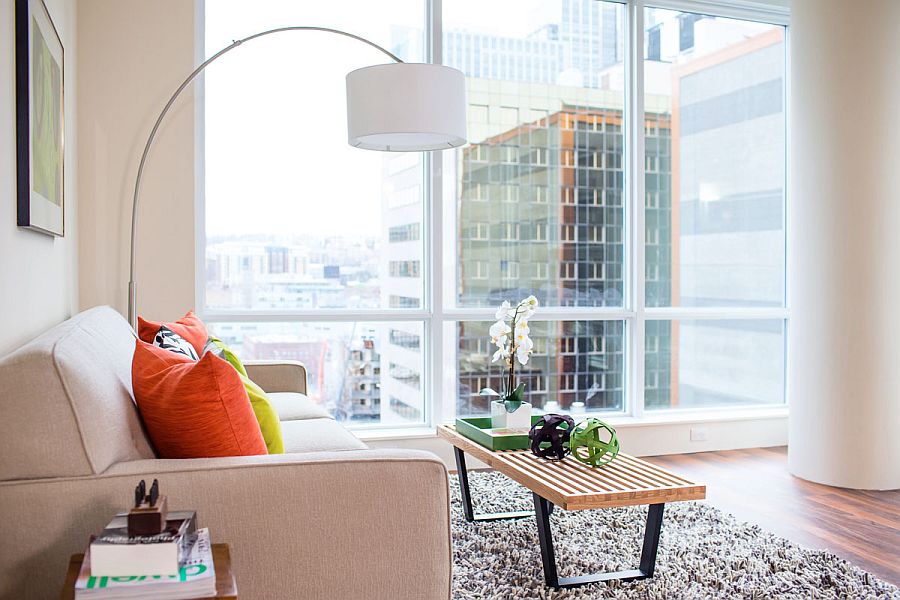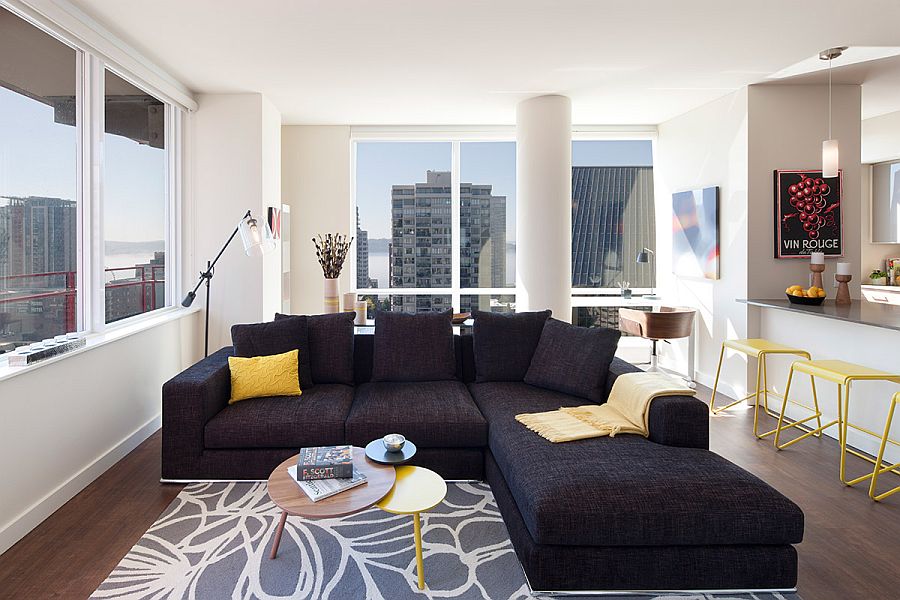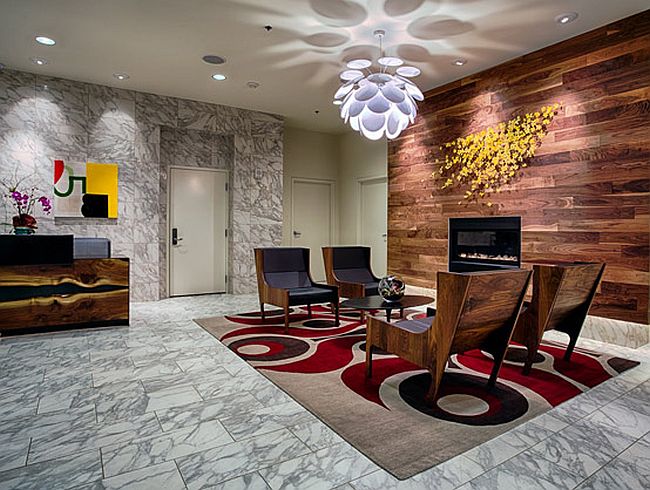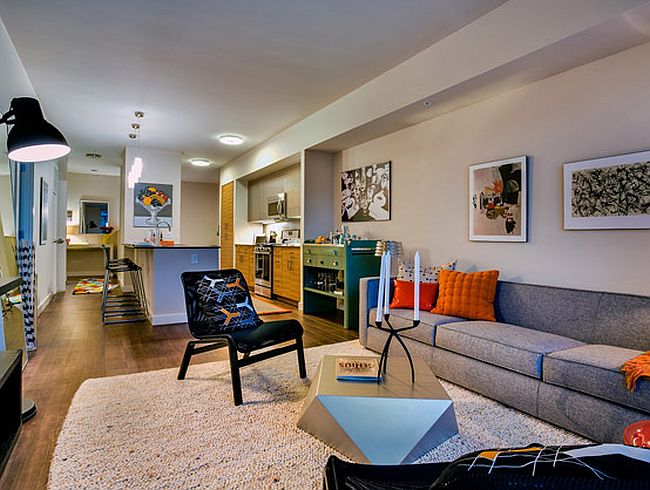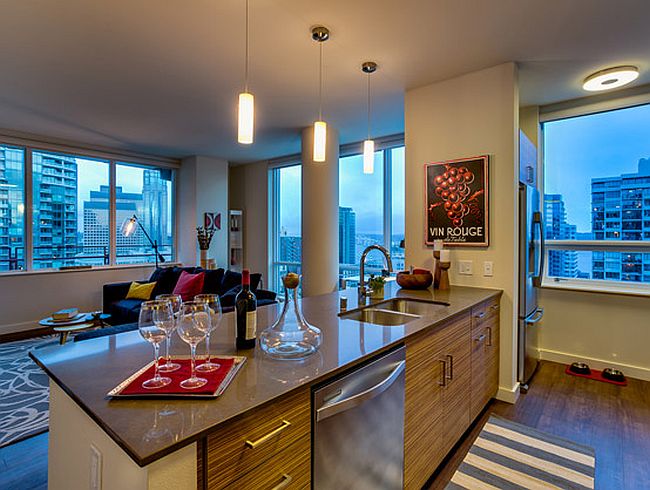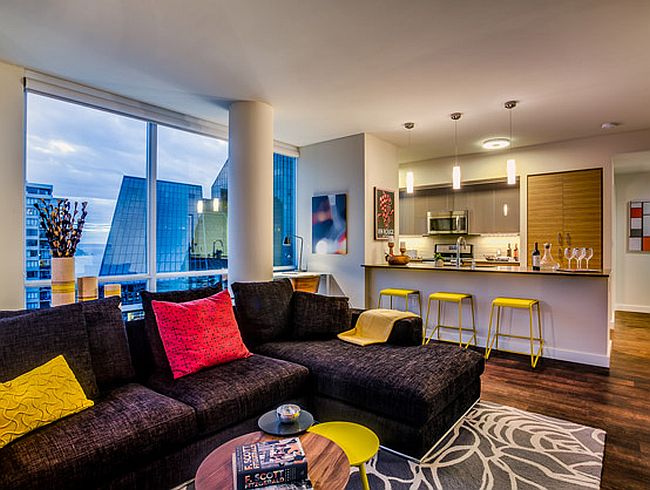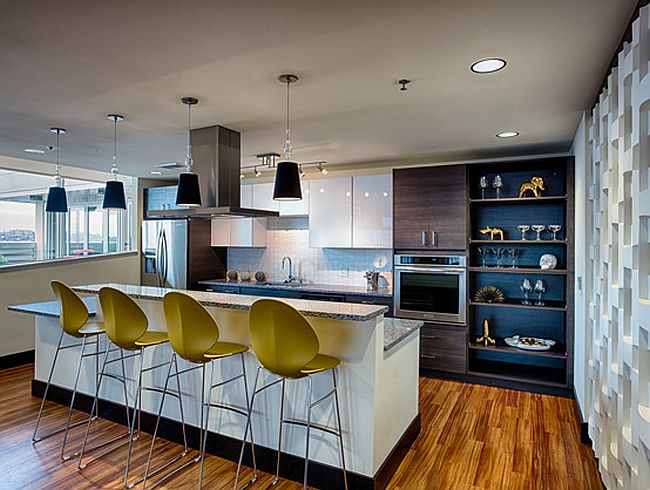 The range of comforts do not end here, as homeowners in this sensational Seattle skyscraper can enjoy everything ranging from a lavish rooftop sunset lounge to an exclusive fitness center, a business center and a dedicated dog-walk area. With an upscale boutique vibe and the very best views of the city, The Martin surely moves away from the mundane! [Photography: Brent Smith]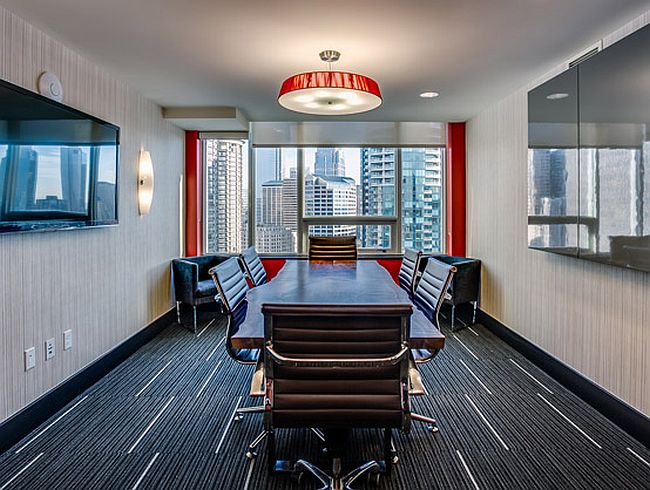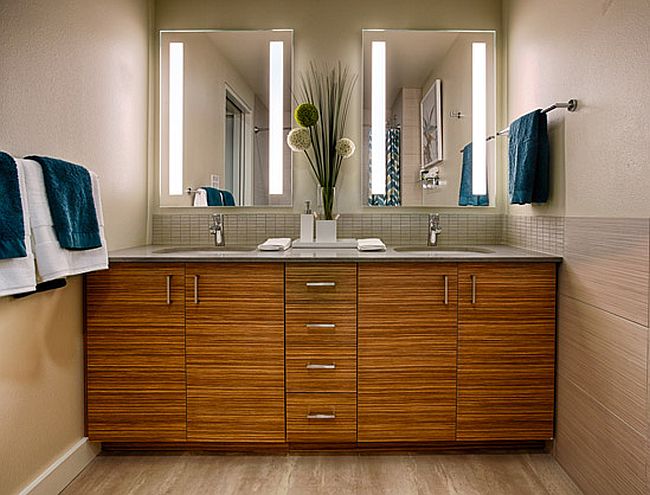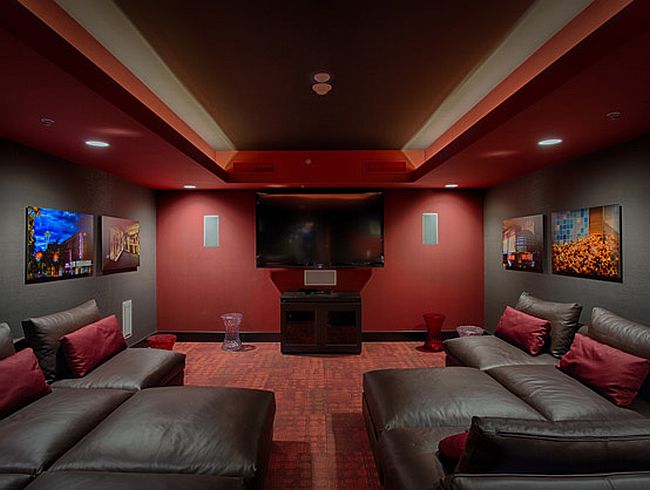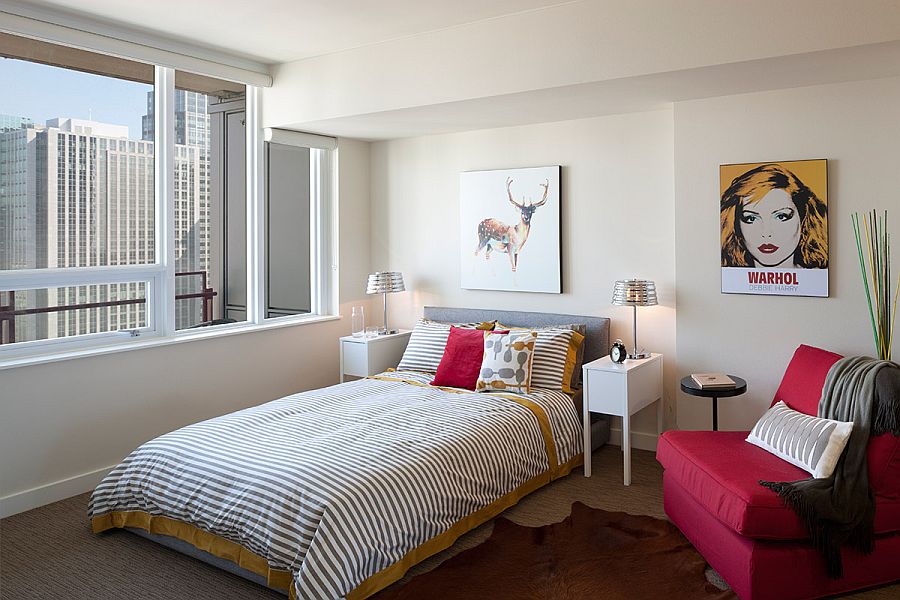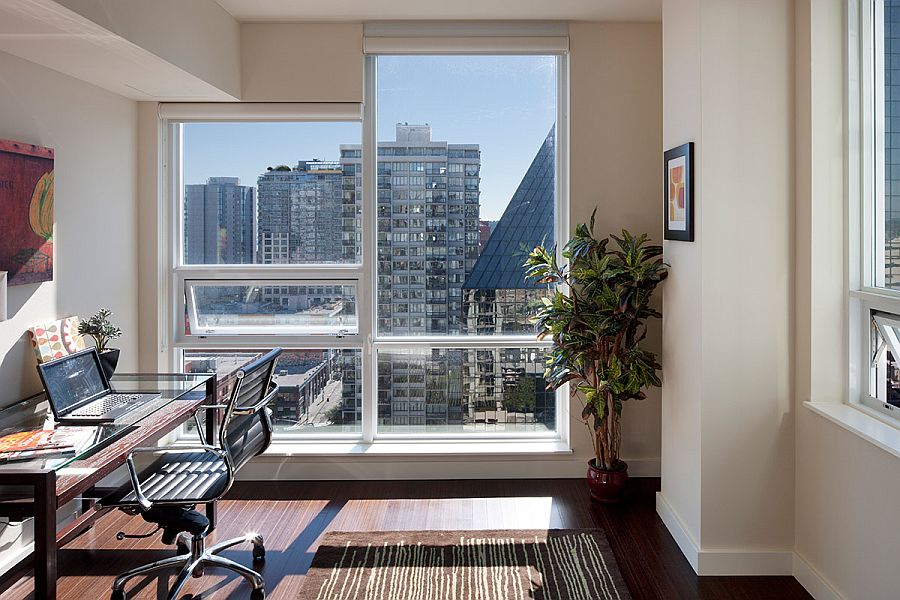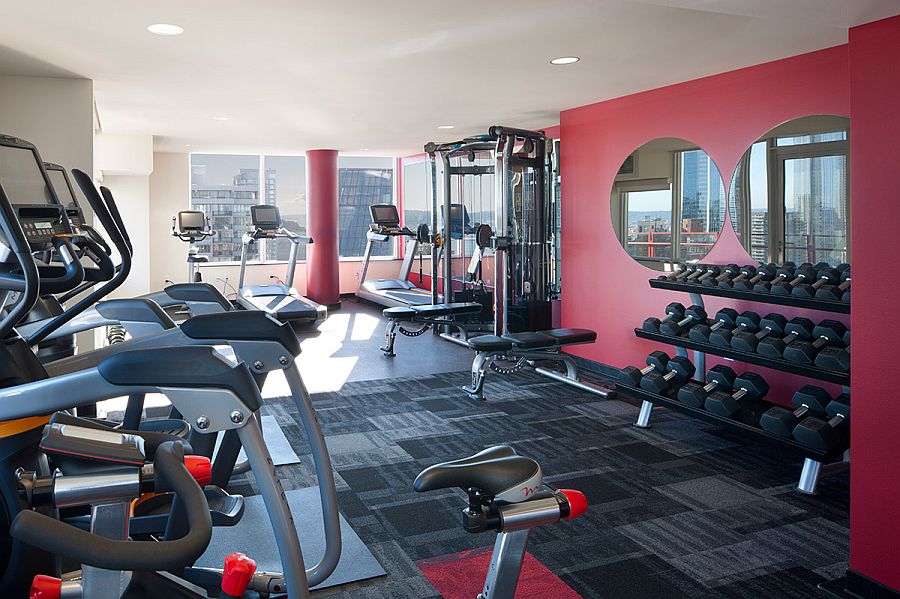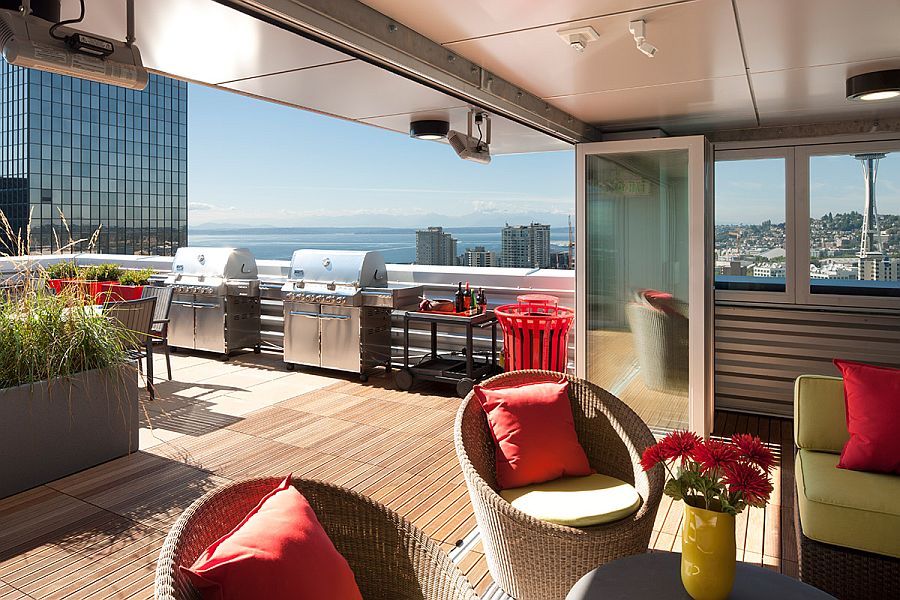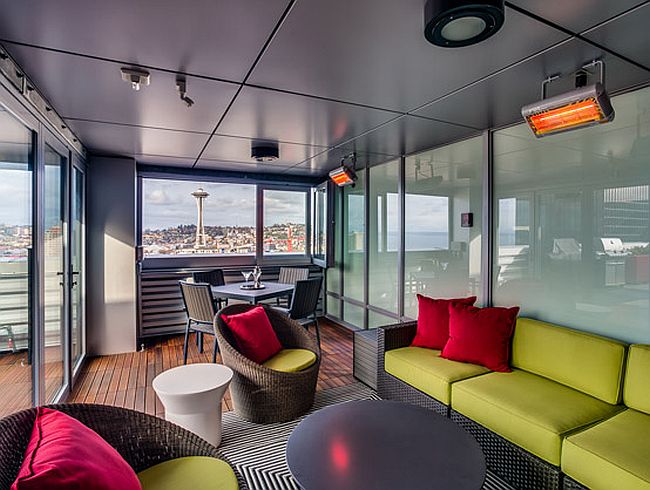 Liked the story? Share it with friends.