One thing that is an absolute premium in the urban landscape, and in most homes across the globe, is space. We all want to find that additional nook of space in our own home. But every time we find ways to maximize space, our needs seem to outgrow the available room.
But that won't stop us from sharing inspiration on how they can try to create a more efficient home where every inch has been maximized. Today, we move towards the laundry room and explore the many ways in which you can add a small laundry room to your home with ease.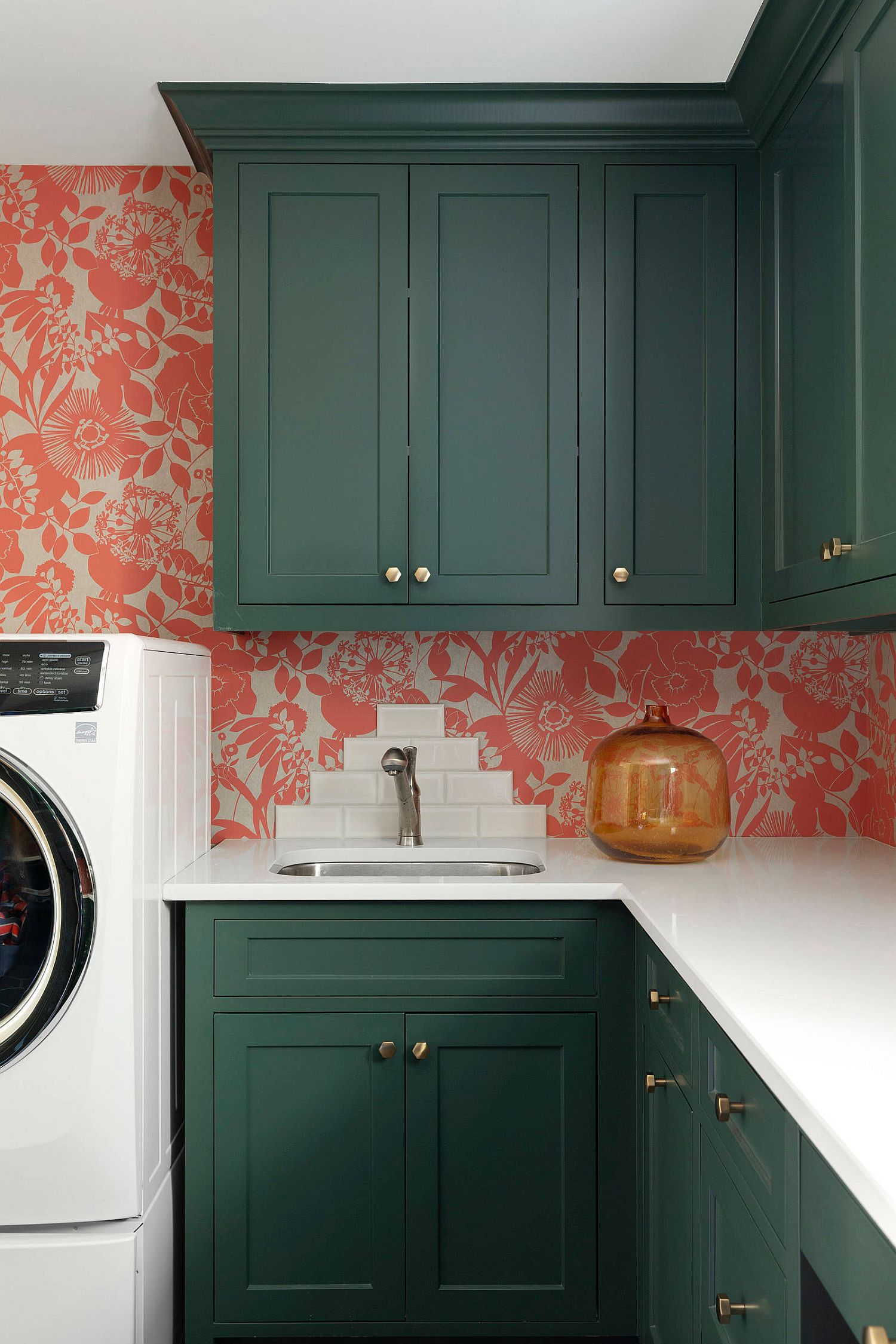 A space-savvy and stylish small laundry room does not demand too much in terms of square footage. The washer and dryer units can sit next to one another while all the other features in the room depend on your specific needs. A smart laundry room is one that makes your daily life easy and does not turn laundry day into a taxing affair. This is a look at 20 best small laundry rooms around –
Finding a Niche in Your Home
You need not always find an exclusive room for the laundry. The best way to create additional room for the laundry in the kitchen, hallway, or any other place is by putting it in a small niche that would have been otherwise neglected.
Many of these corners are generally left unused or you tend to find an indoor plant or large floor vase gracing this spot. But you can add functionality to this little nook by using custom units that hold both the washer and the dryer. Everything else in these tight little spots is an extra that you can eke out by maximizing vertical space.
RELATED: 50 Best Space-Savvy Small Apartment Bedrooms Offer a Comforting Escape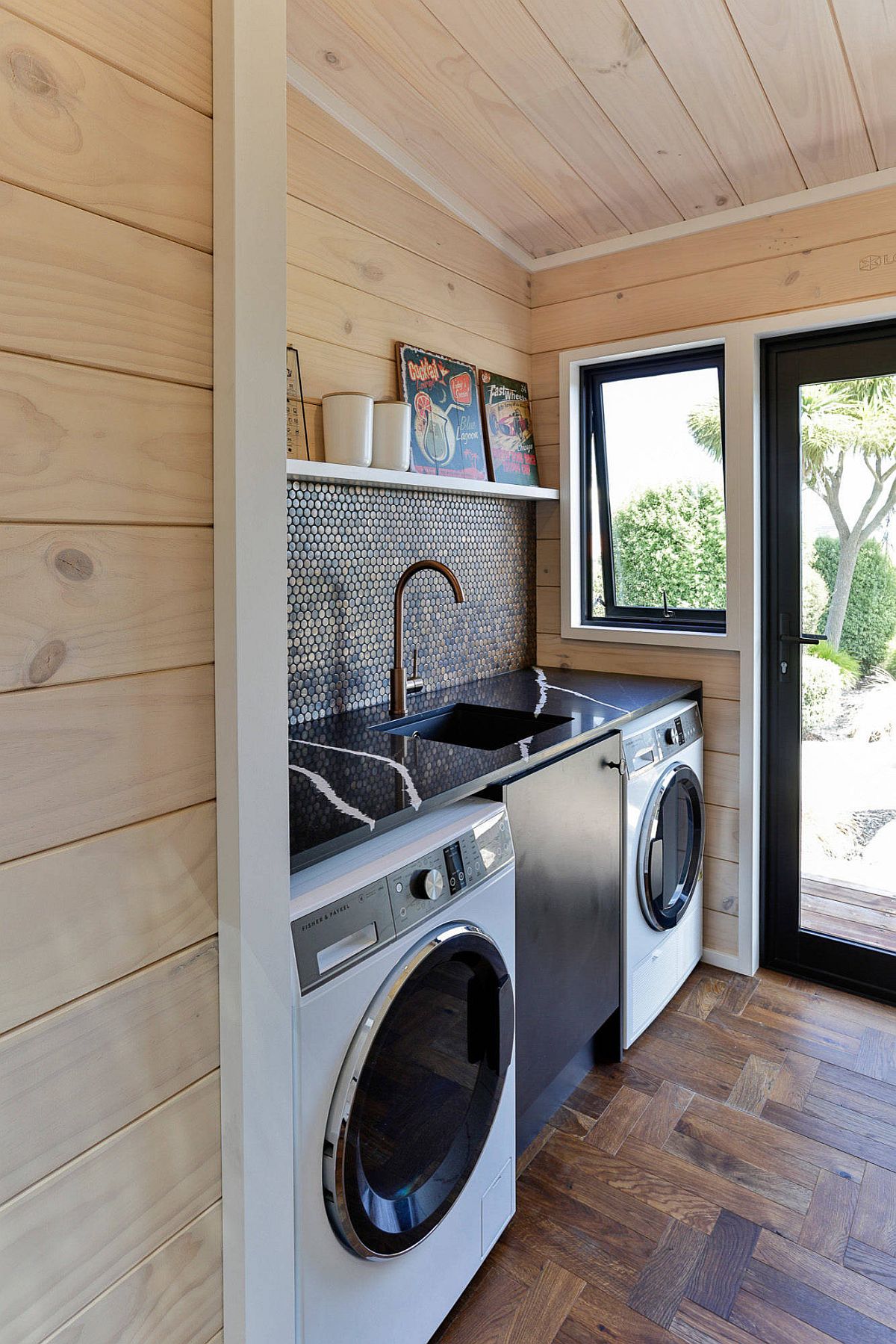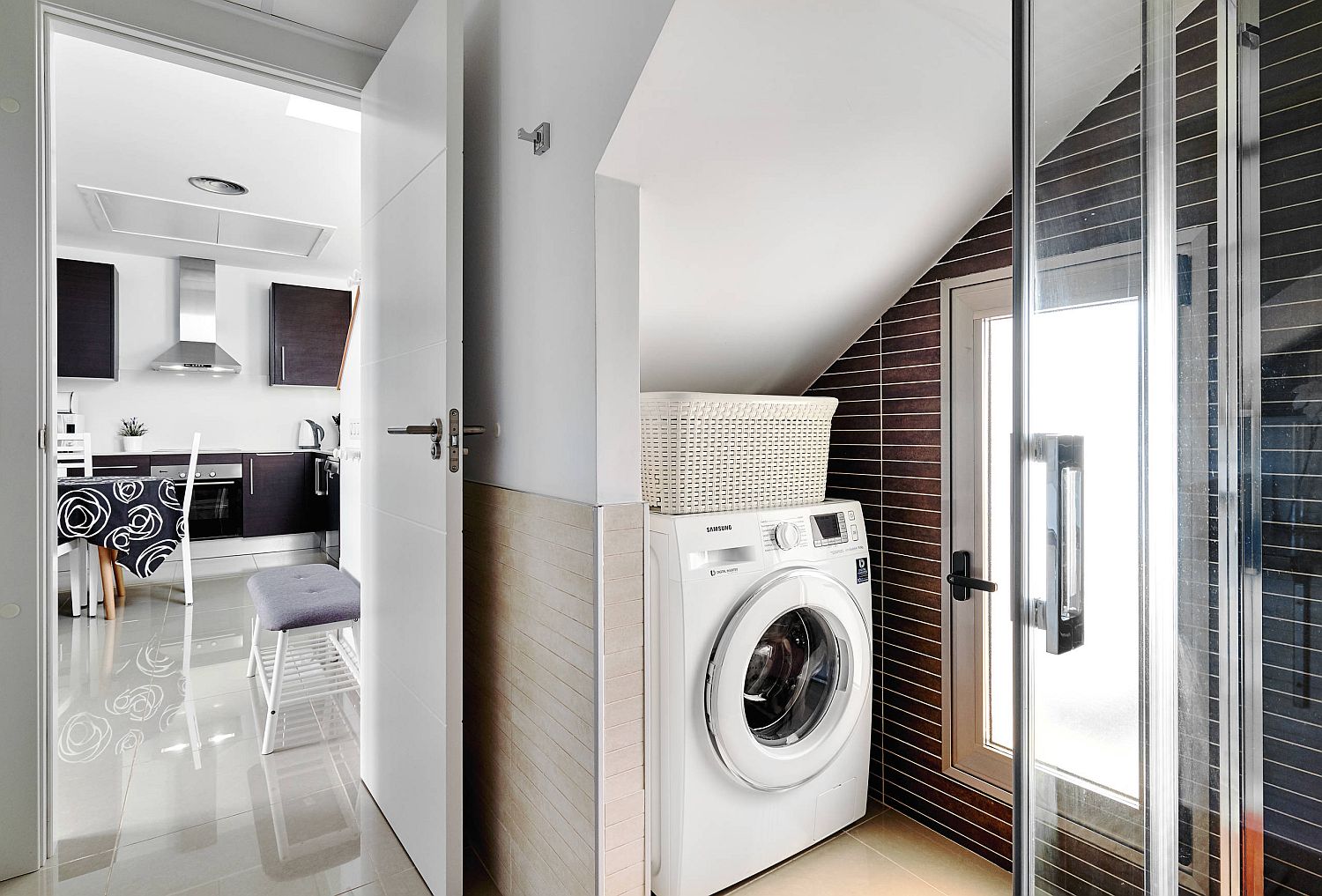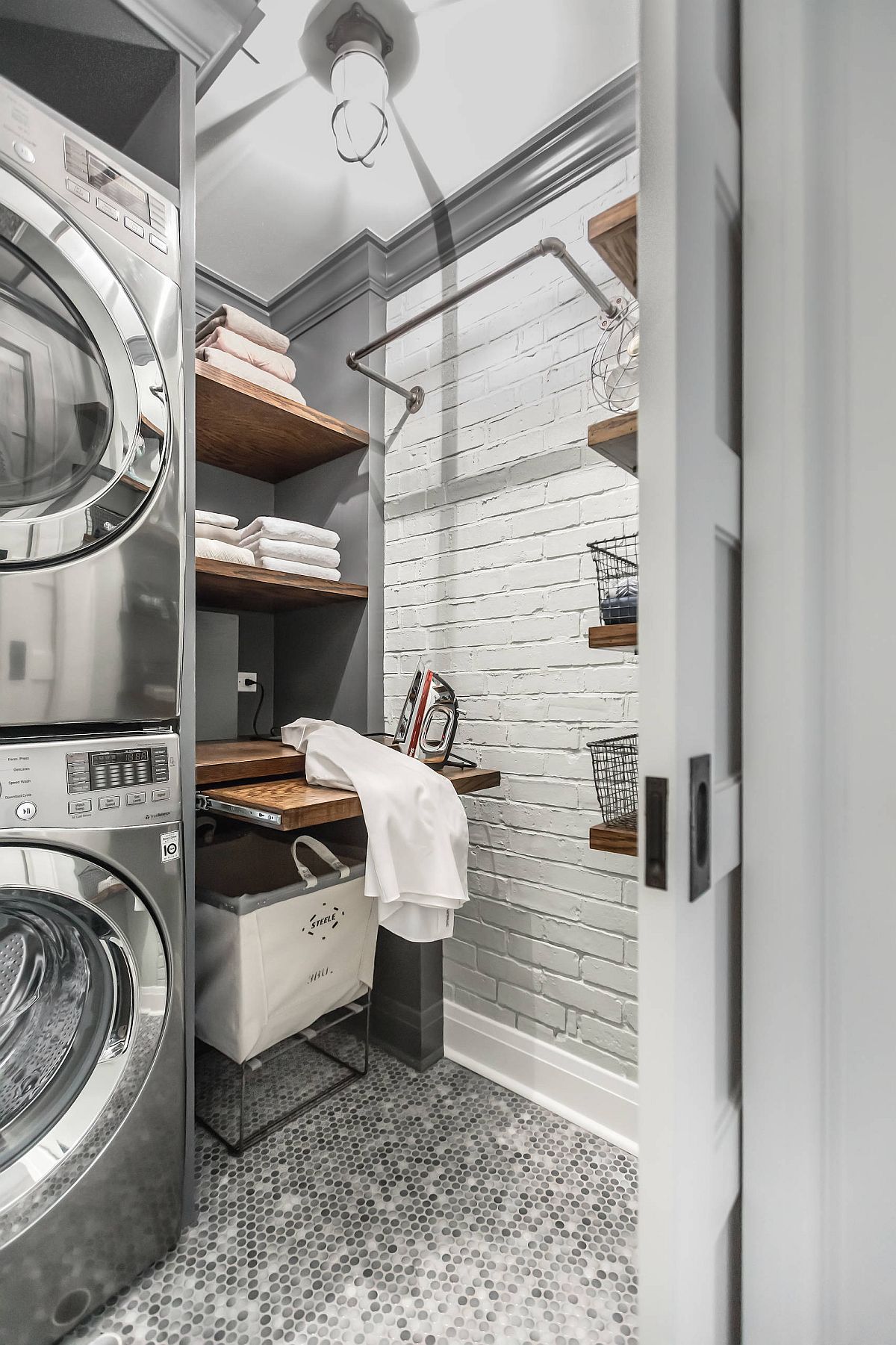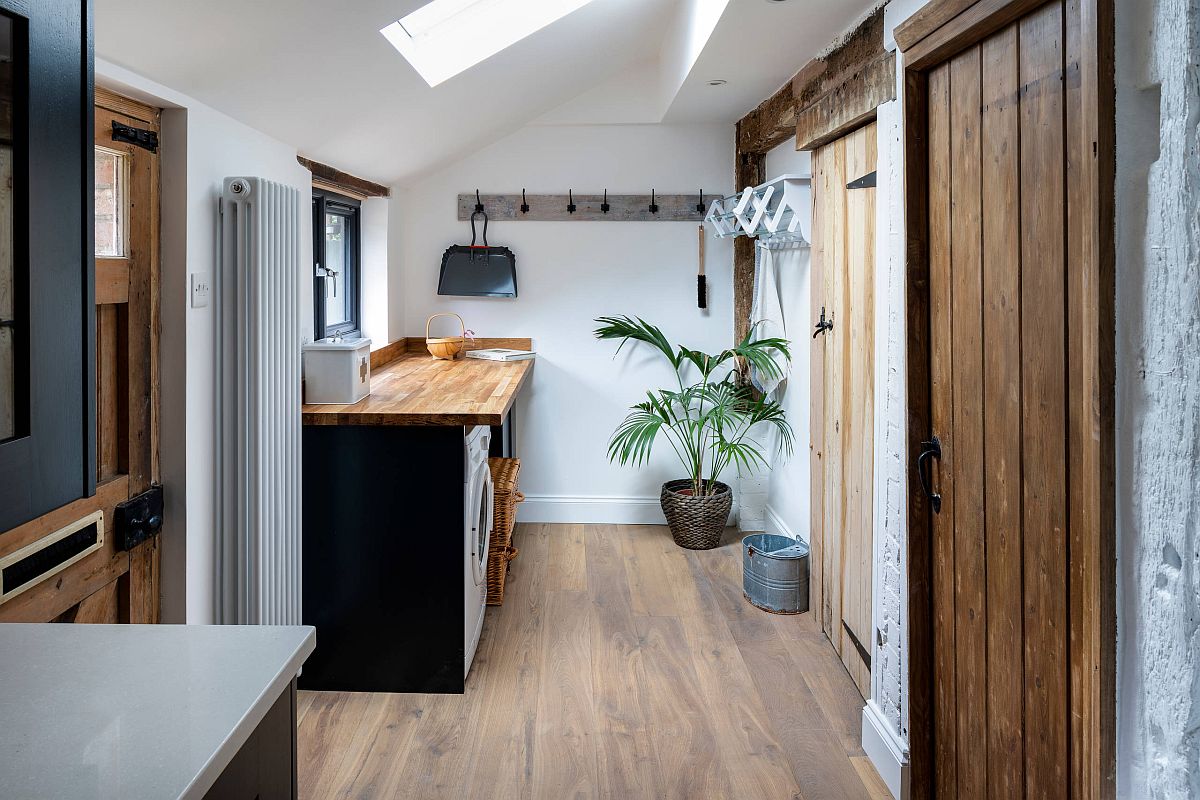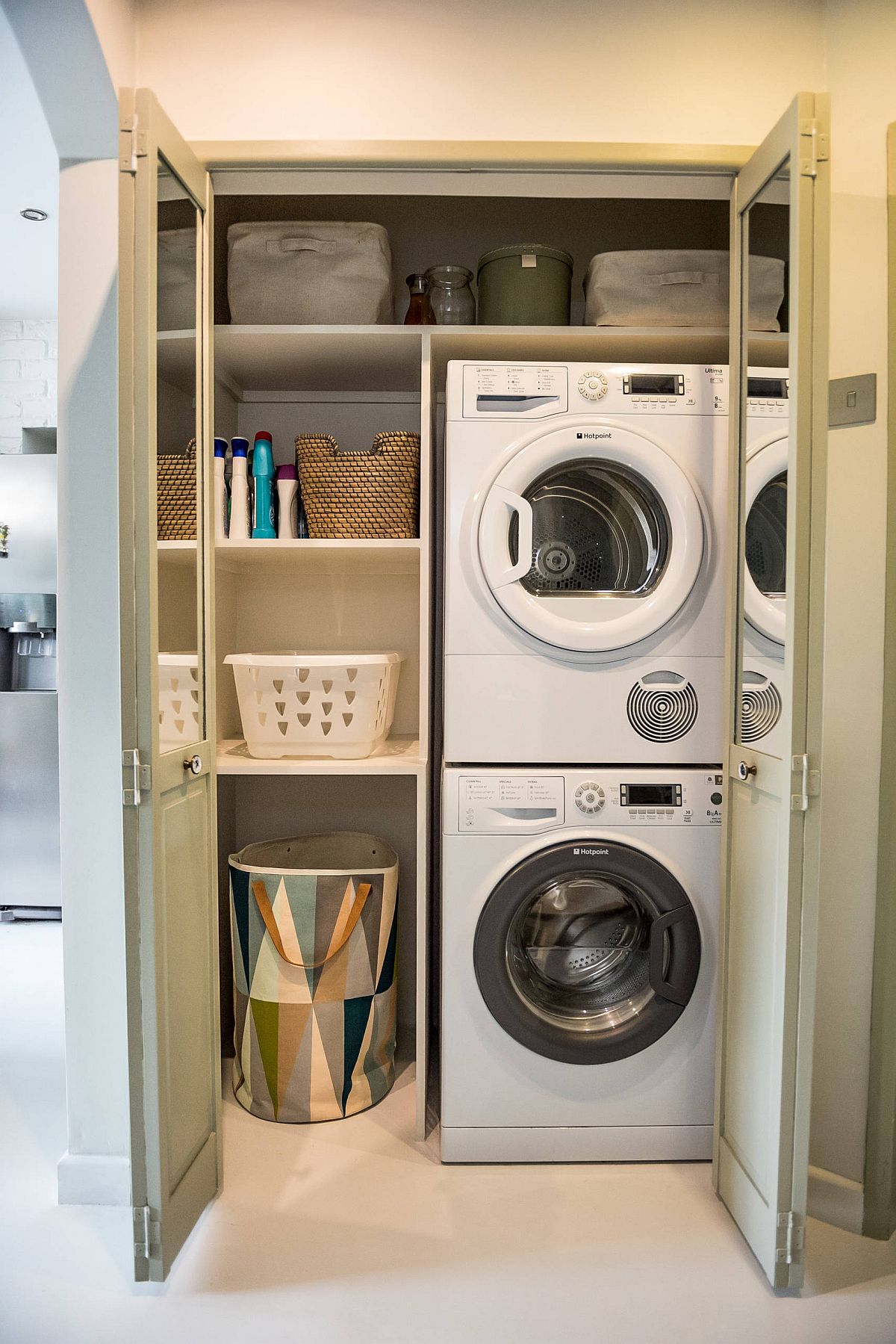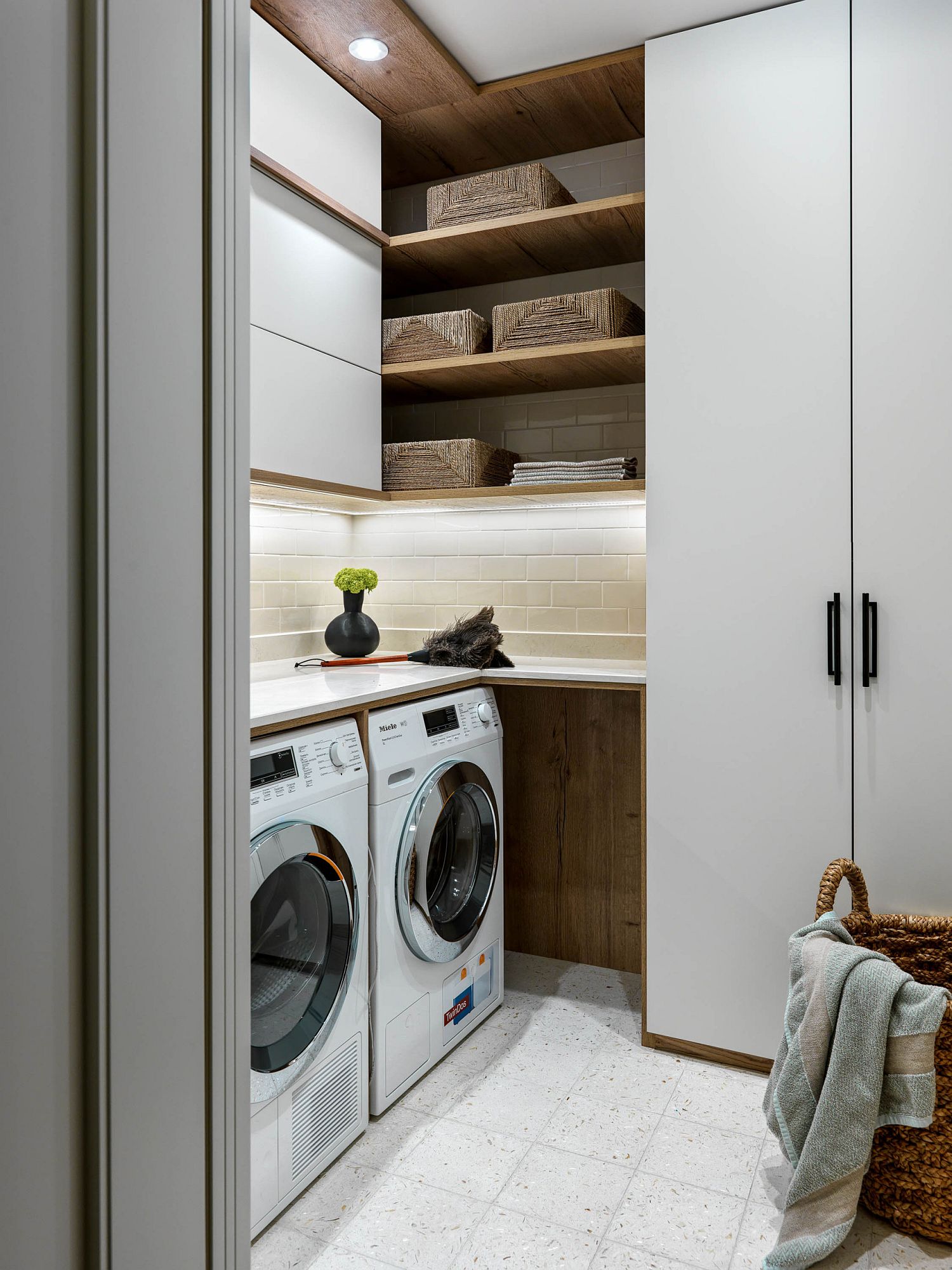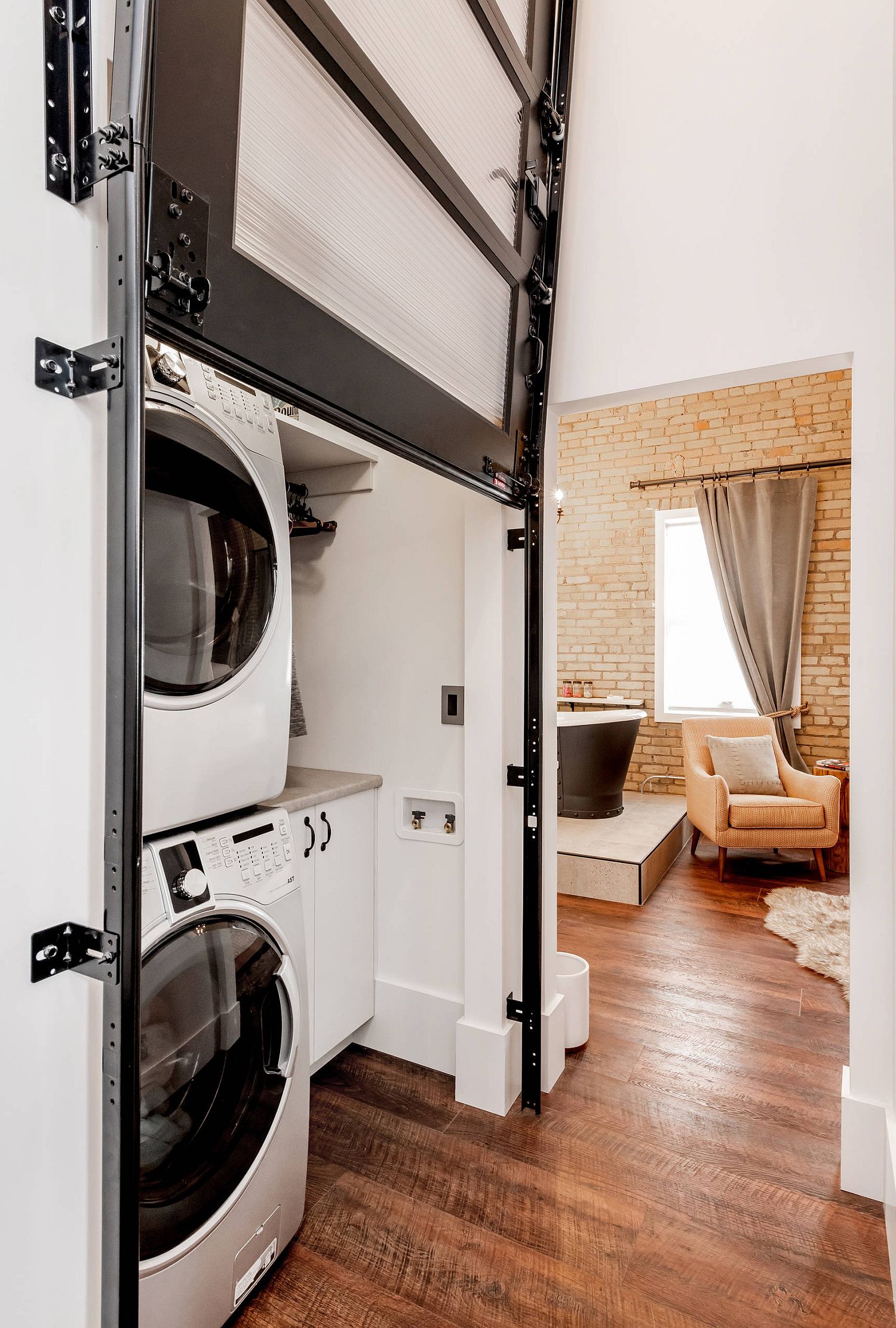 Color and Contrast
The theory behind color palettes in most tiny rooms and spaces is to keep them down to a bare minimum. And most often this is a theory that makes plenty of sense. But this does not mean you should completely stay away from color in the small laundry room. Bright pops of color in here can be brought in by the washer and dryer units themselves.
Think beyond white and gray and pops of dark blue coupled with white can create a cool blend of modern and beach styles. Dark greens, bright reds, and pretty pinks all have a place in the tiny laundry. As long as you do not put them all in together at the same time!
RELATED: 35 Laundry Room Shelving And Storage Ideas for Space-Savvy Homes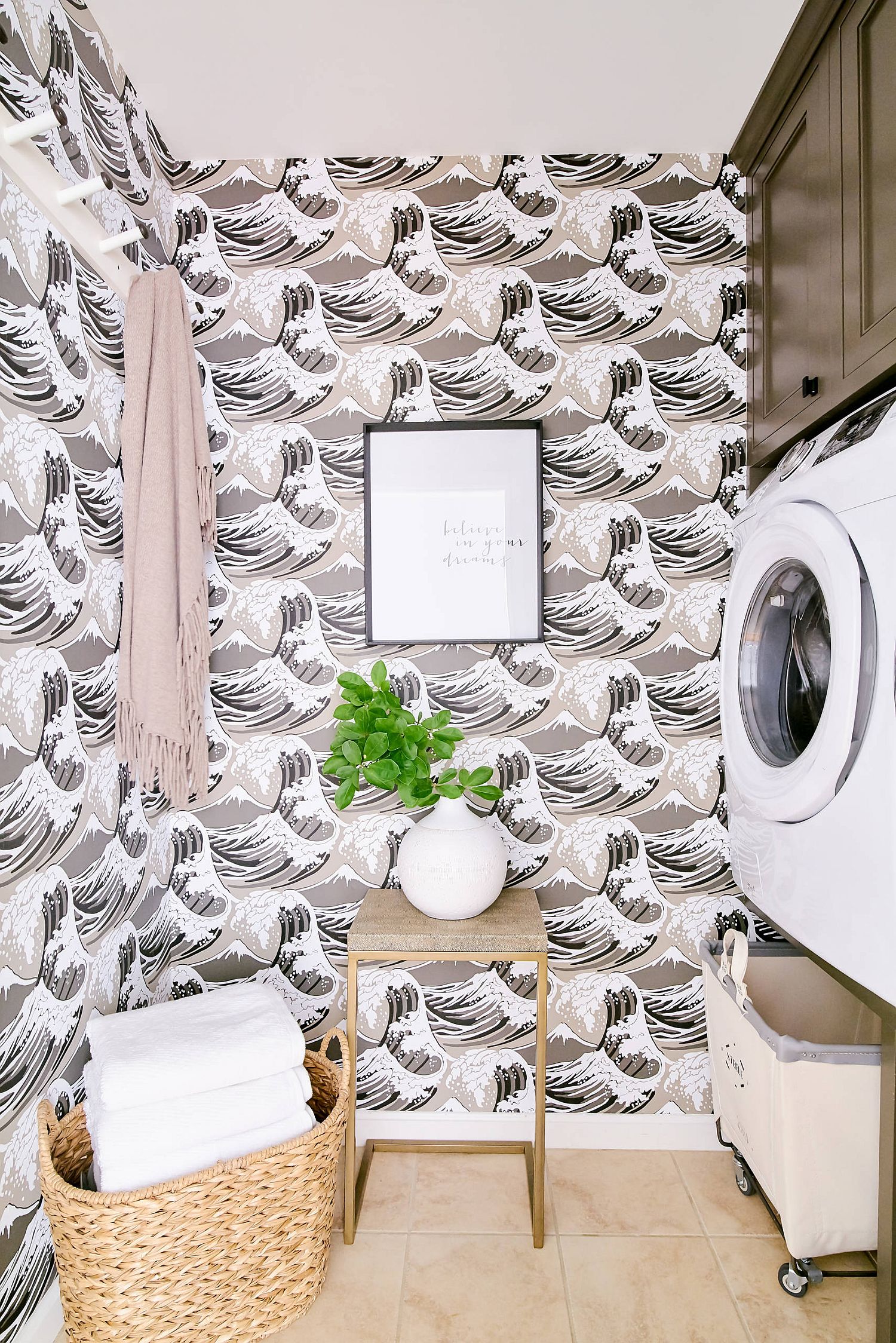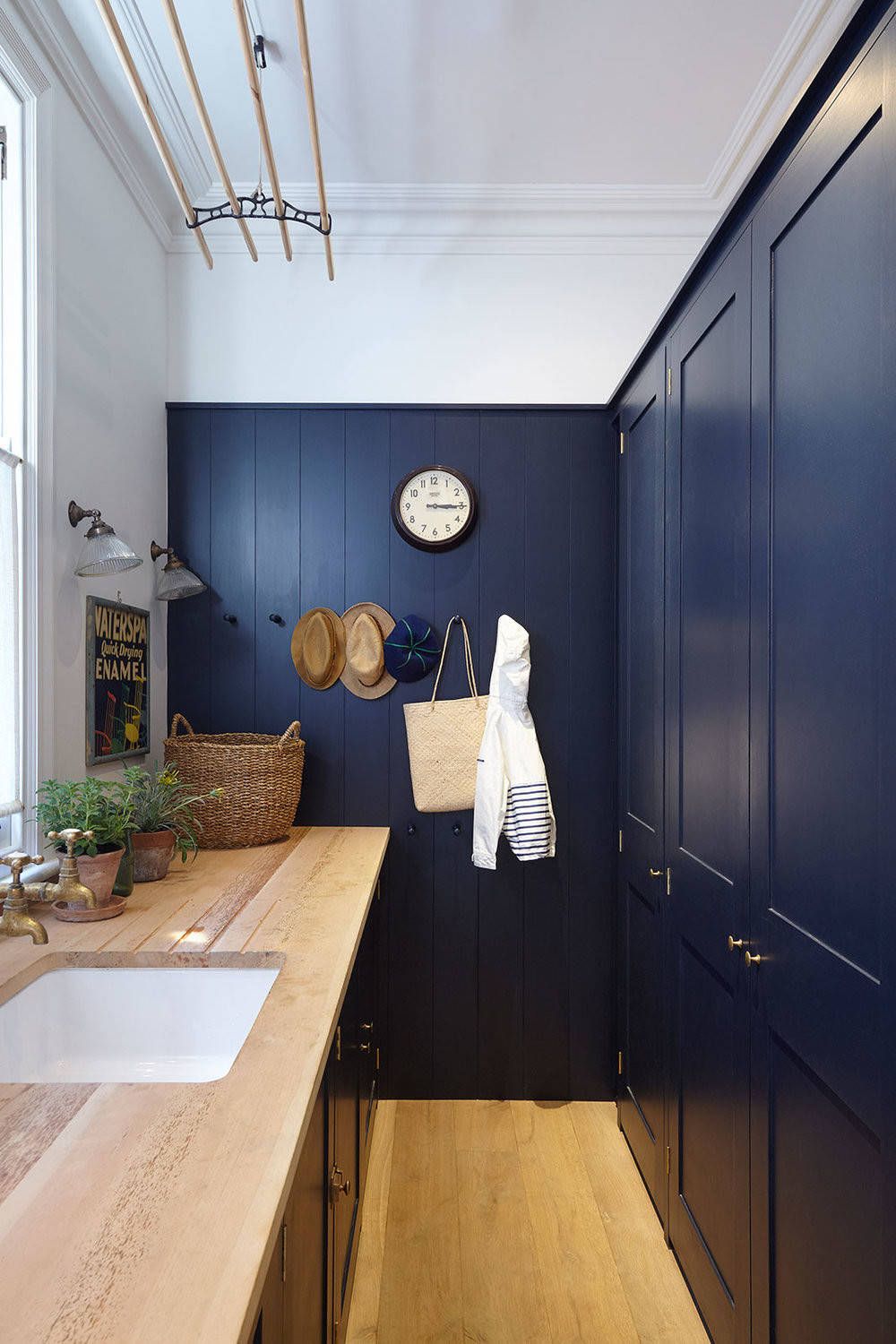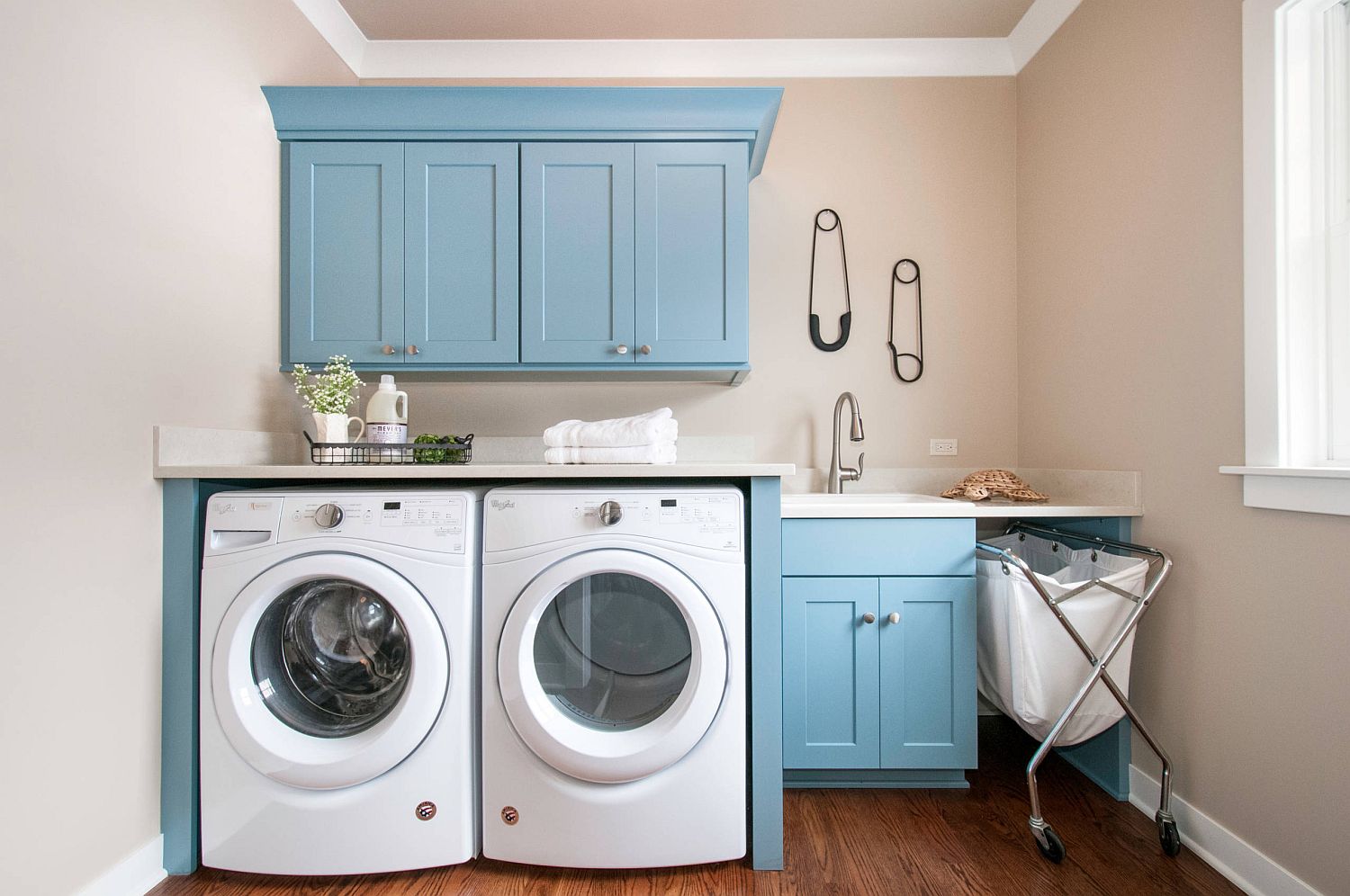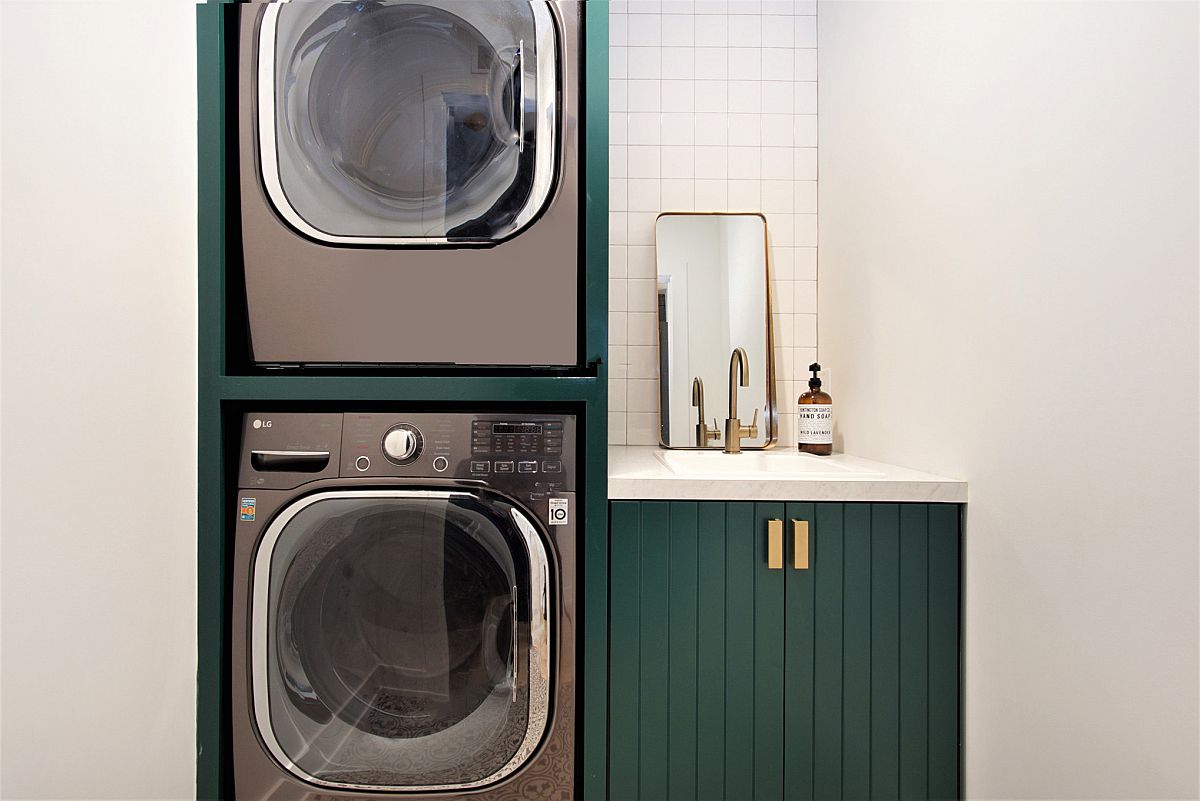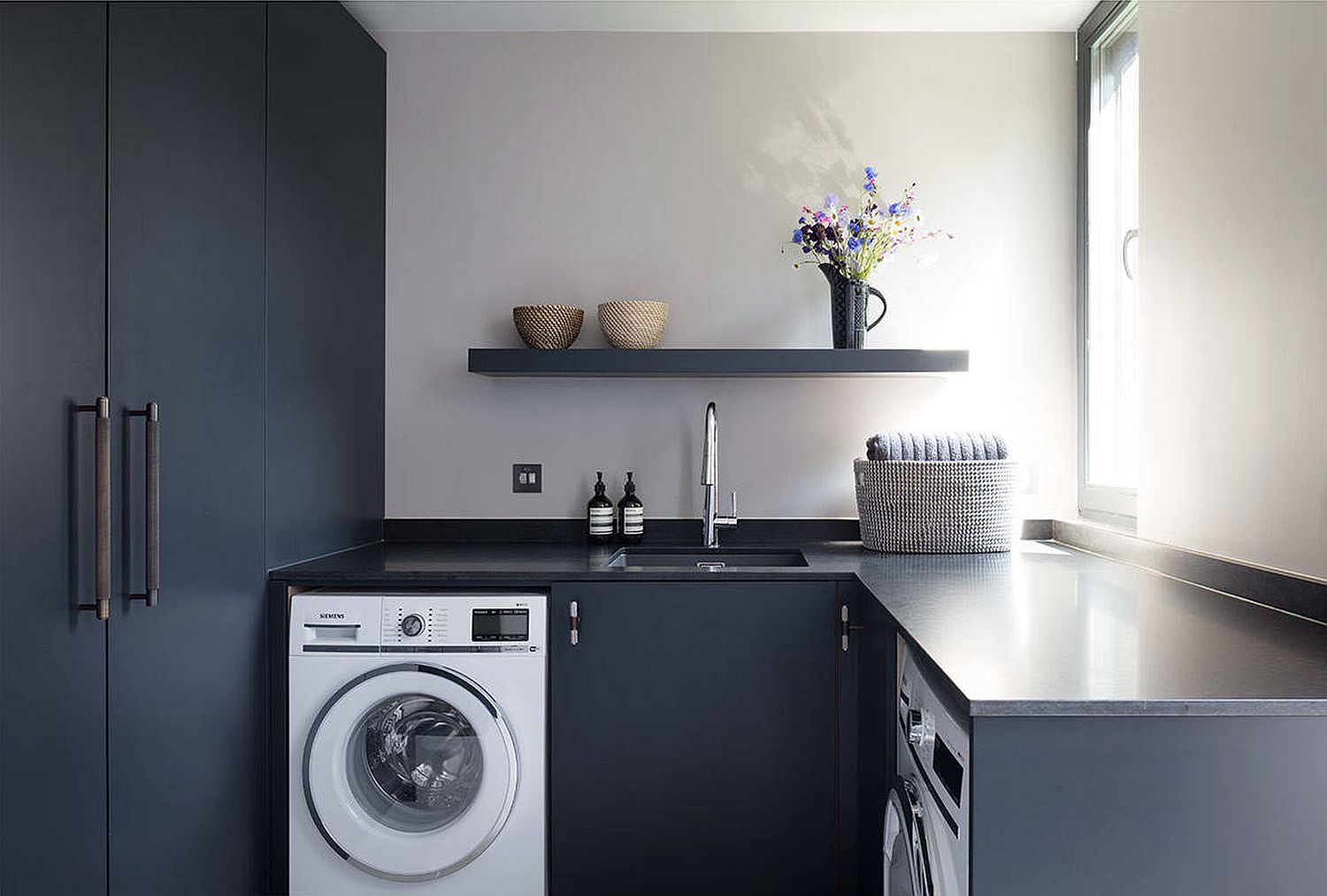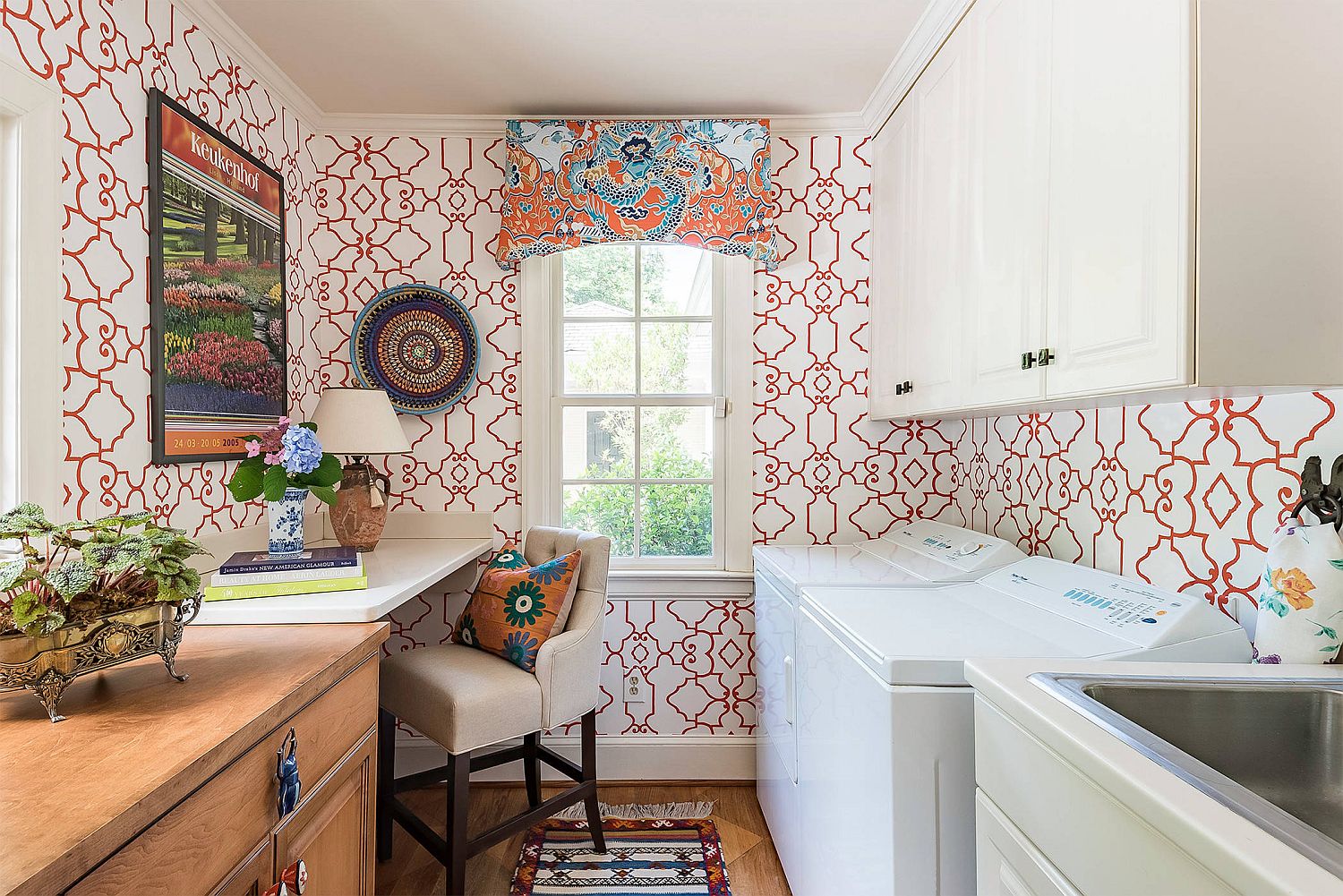 Combine Form with Functionality
Once you have sorted the ergonomics of your small laundry space, it is time to turn focus towards aesthetics and look beyond just color. Wallpaper in small spaces is a trend that is catching on across the globe and you can dip into this and give the laundry niche identity of its own. An accent wall with color and textural contrast goes a long way in giving the laundry area identity of its own.
Laundry bags on wheels, drying racks, sleek wooden shelves for all your laundry and additional storage baskets will help put the final touches on a gorgeous space. It's sure to serve you well for years to come.
RELATED: 15 Small Guest Room Ideas with Space-Savvy Goodness