Transforming a traditional row house that dates back to 1880 into a contemporary home that serves the needs of a modern family is a task that requires a careful balance of form and function The space available is indeed limited, creating another dimension to the design conundrum, and it does take a hint of creativity along with an understanding of the building's past to get the best result. Located in the neighborhood of Pointe-Saint-Charles in Montreal, Canada, the Grand Turk is a project that showcases how one can turn an old row house into an intriguing modern masterpiece full of whimsical elements!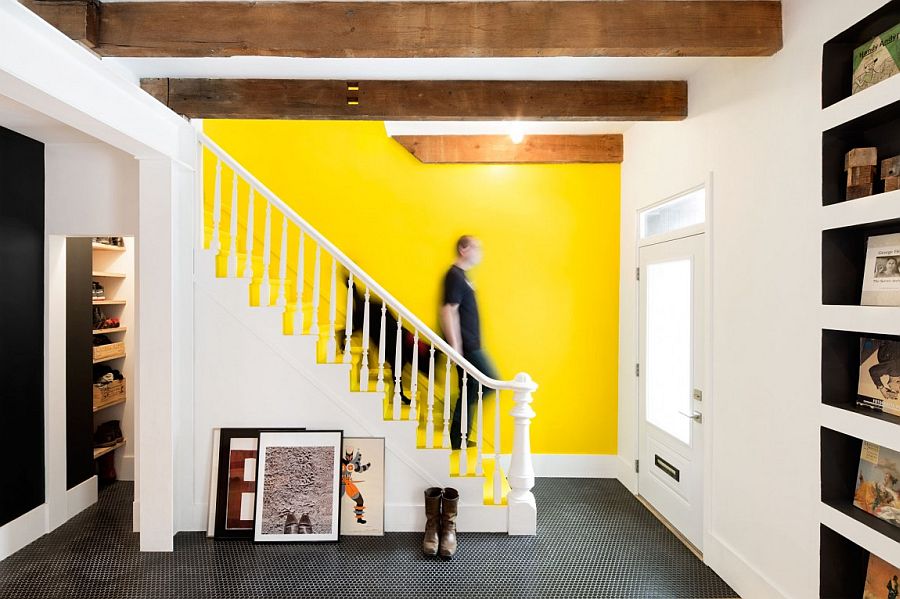 The exquisite remodel was carried out by MARK+VIVI, and the revamped interior serves both as a cozy home and a spacious studio for designers Mark Fekete and Viviana de Loera. The limited 1,100-square-foot interior across two levels features a pleasantly captivating blend of contrasting styles that range from the industrial to the minimal. Contemporary décor is carefully combined with antique pieces, vintage elements and rustic surfaces, even while stitching together a home that feels both eclectic and chic.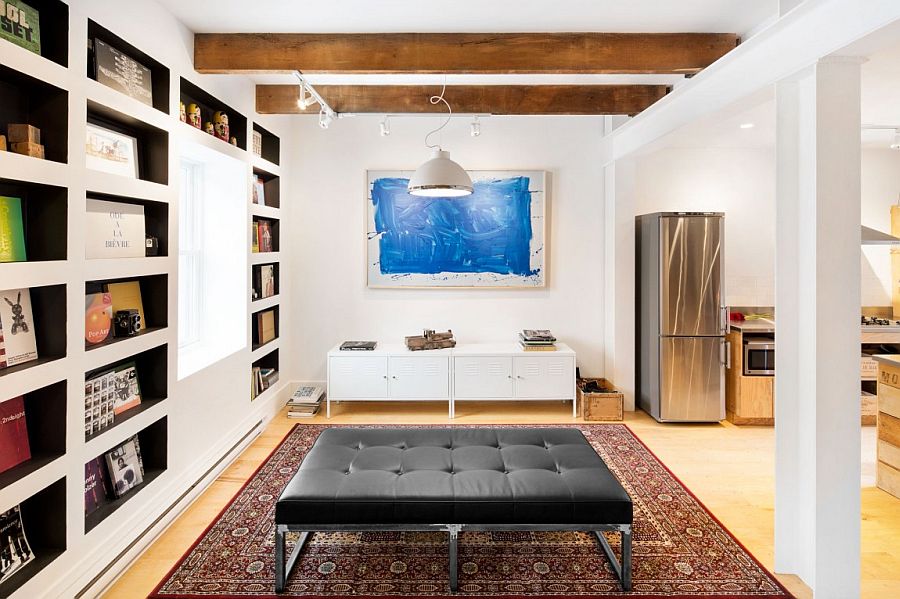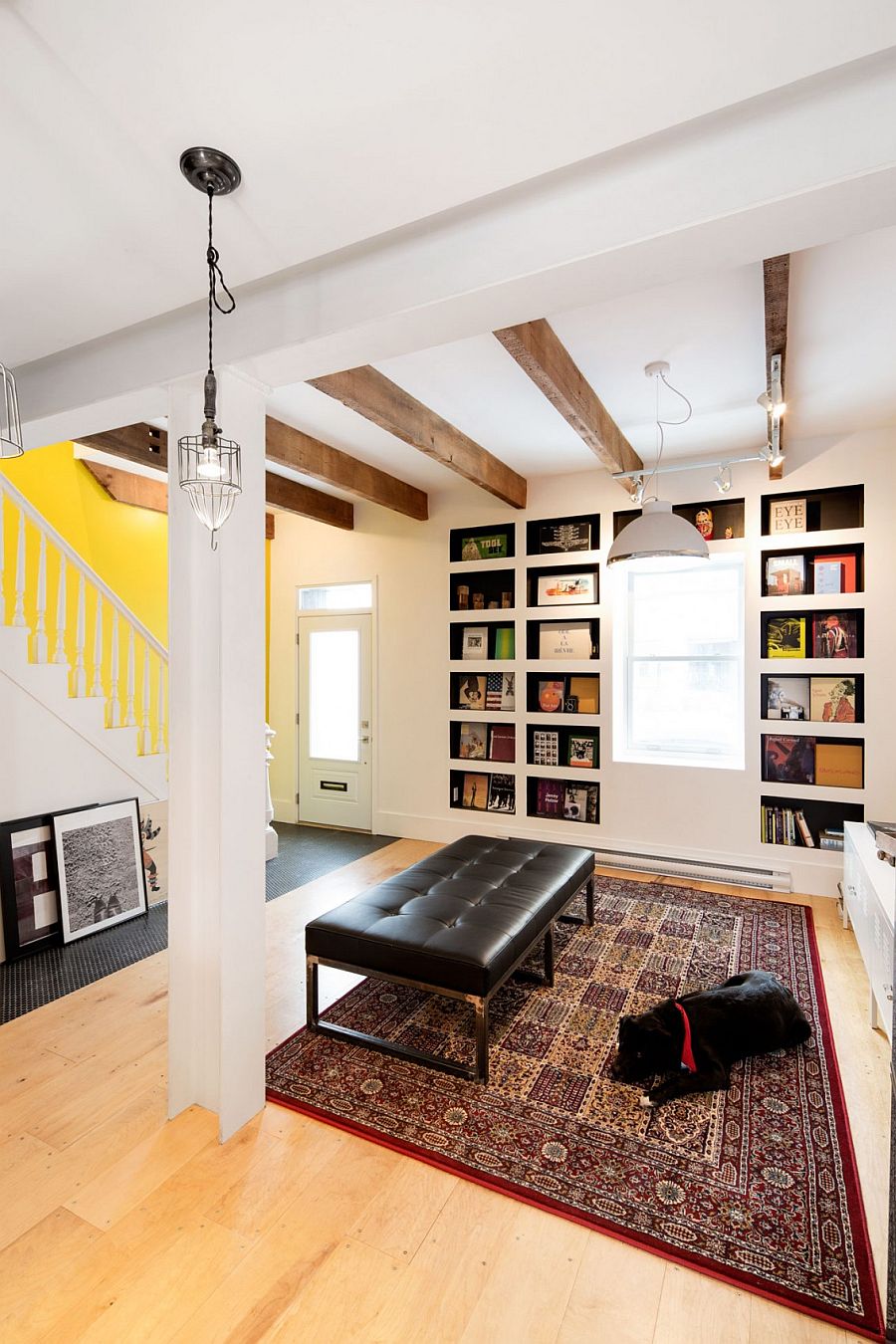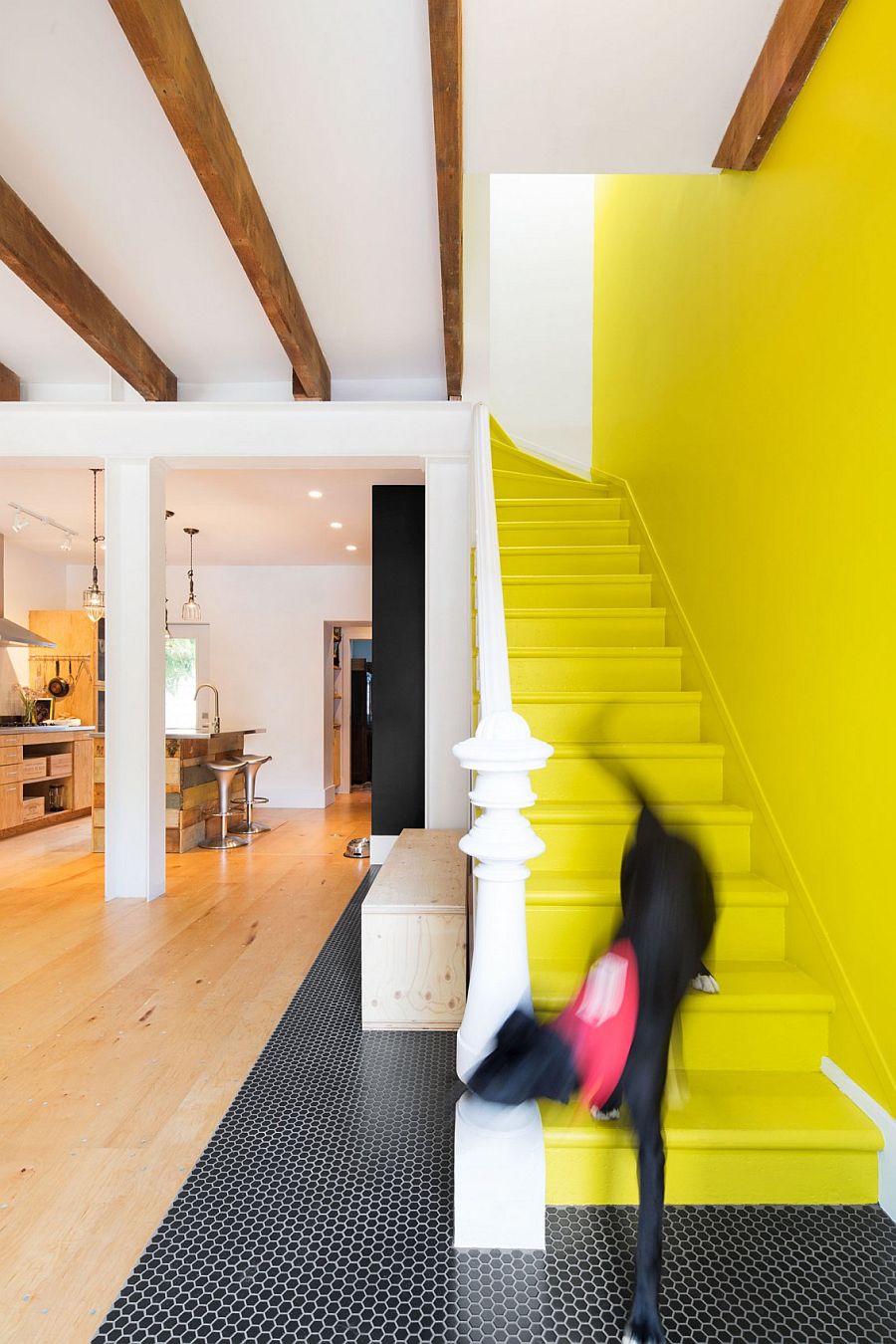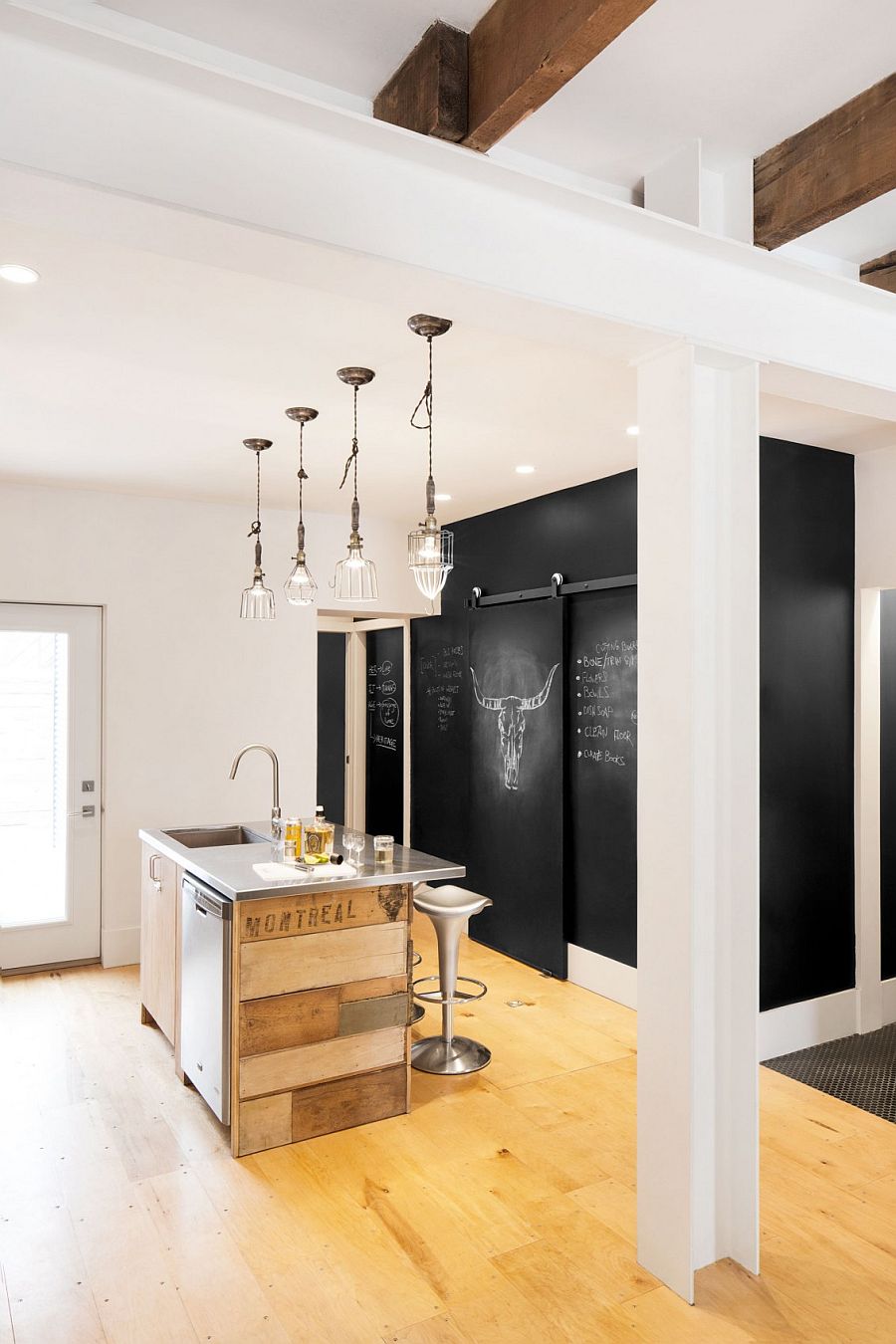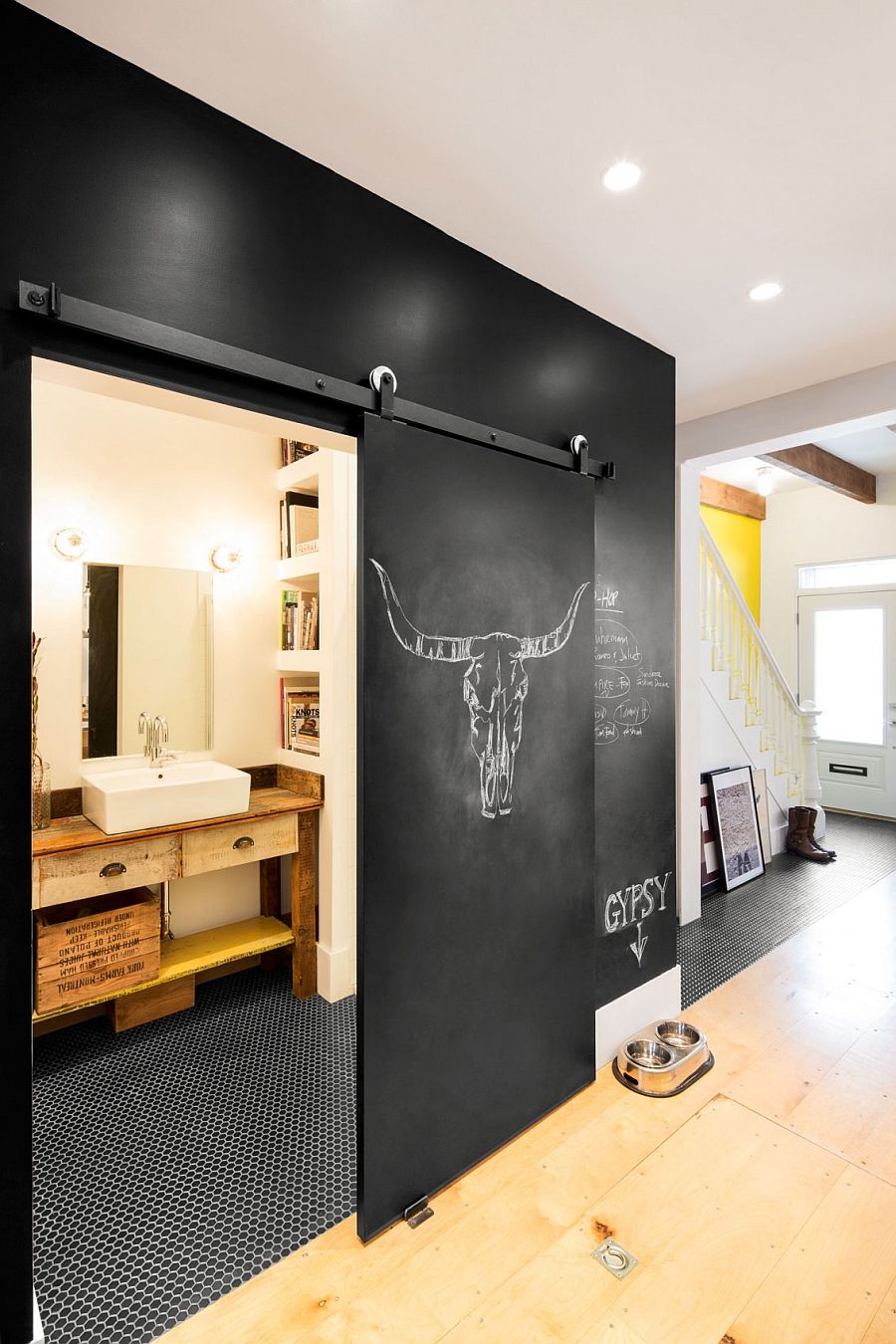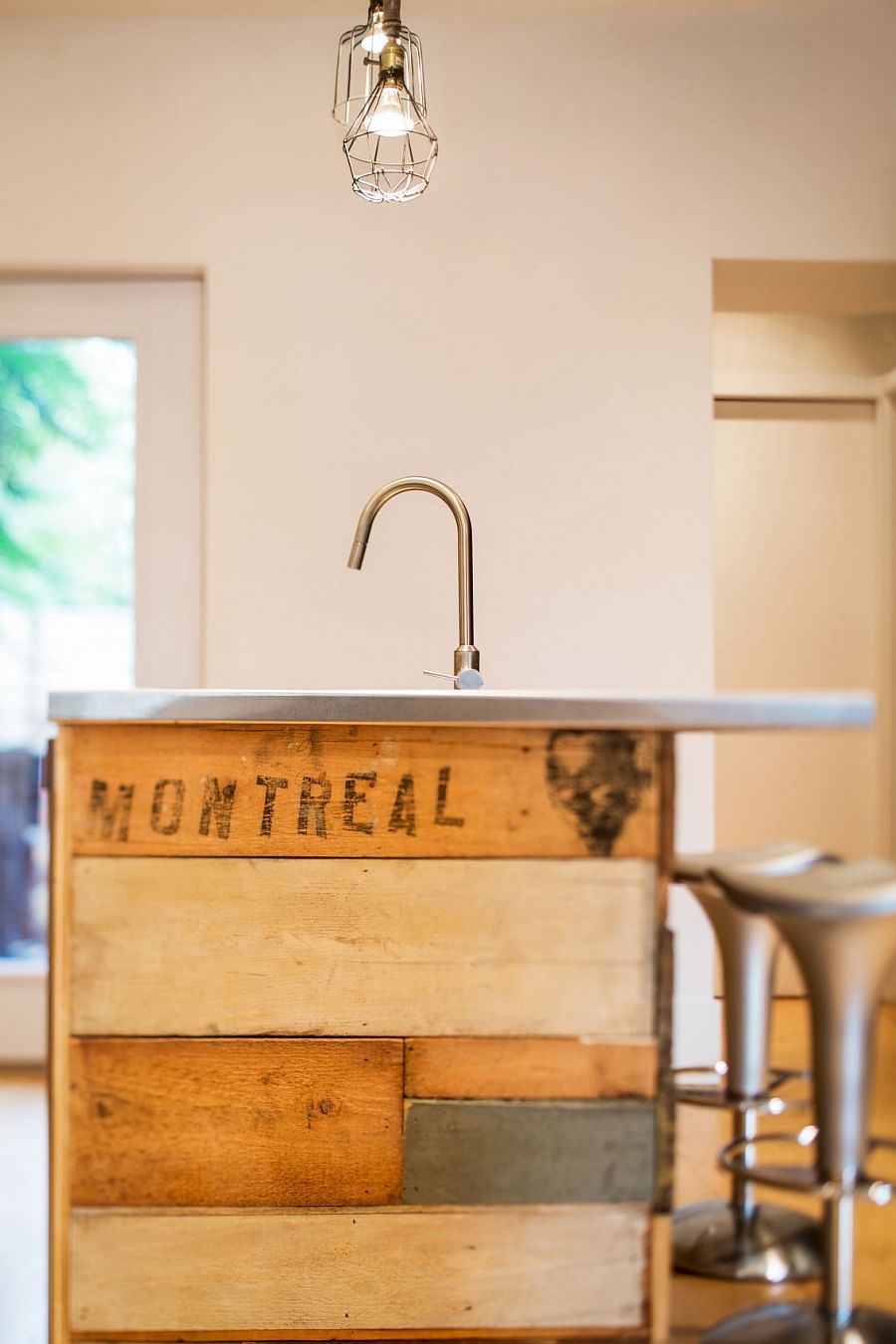 Some of the materials from the original home were removed and reused in the form of unique, weathered décor pieces and accent surfaces that celebrate the rich past of this beautiful row house. Pops of color such as the yellow accent wall in the living area, dark chalkboard wall in the kitchen, and vintage Coca-Cola signs in the bedroom enhance the air of playful joy indoors. With new metallic bones and classic 19th century charm, this is a house that leaves you mesmerized with its sheer ingenuity!