Decorating the kids' room is hard at the best of times and poor choices here can lead to expensive mistakes as you are left redecorating over and over again. A smart kids' room is one that is flexible, adaptable and evolves easily as they grow up. Transitioning from that nursery / playroom to kids' room / study and a teen room / guest room requires a design template that is both cost-effective and space-savvy. As a rule, we suggest parents use a neutral backdrop while adding bright colors with wall decals, accents, décor and a few quirky toys. Beyond the color scheme though, it is versatile modular seating that helps you immensely in creating a nifty, flexible kids' room.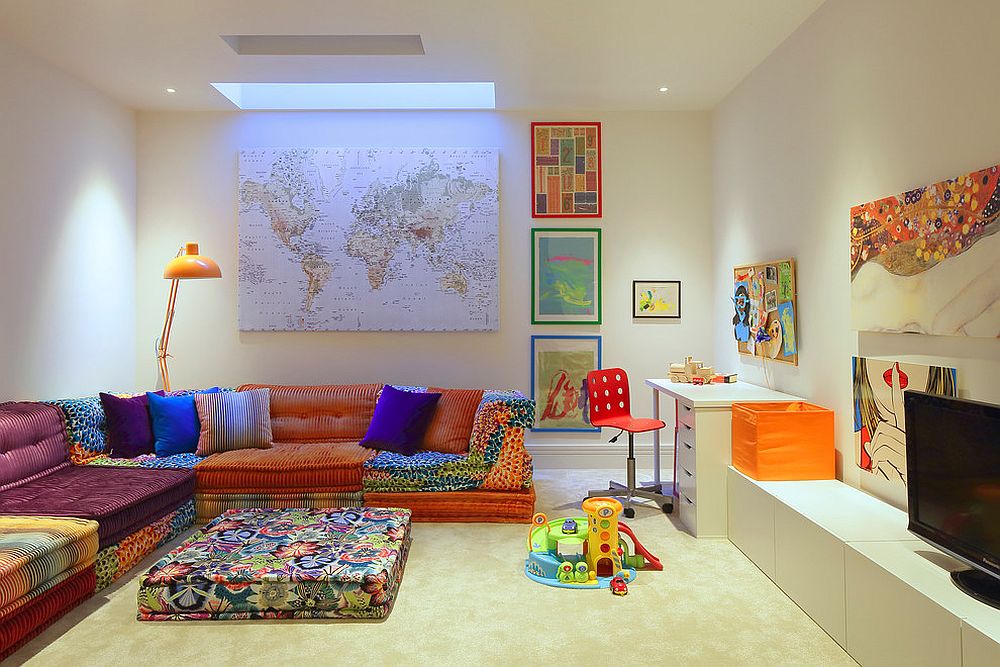 Modular seating brings along with it a host of advantages that combine elegant aesthetics with adjustable ergonomics. Modern modular seating solutions allow you to create a kids' room that grows with the needs of your little one and as they grow older, you can either cut back or expand on the sitting space. With individual pieces that can be easily realigned, you also have an open, empty floor whenever your kid needs a bit more room for activities. Here is a look at some smart kids' rooms that showcase different approaches to adding modular seating in style –
Colorful Modern Classics
When it comes to stylish and versatile kids' room seating options, there are two colorful icons that never seem to fail. The iconic Togo Sofa is amid-century modern classic that has been around for more than four decades now and yet is still as popular as ever! Its plush form, relaxing presence and the vivacious colors it comes in makes it a great choice in any kids' space. The best part is how you can easily move its individual pieces around and combine it with other chairs, ottomans and floor pillows without any hassle.
RELATED: 25 Vivacious Kids' Rooms with Brick Walls Full of Personality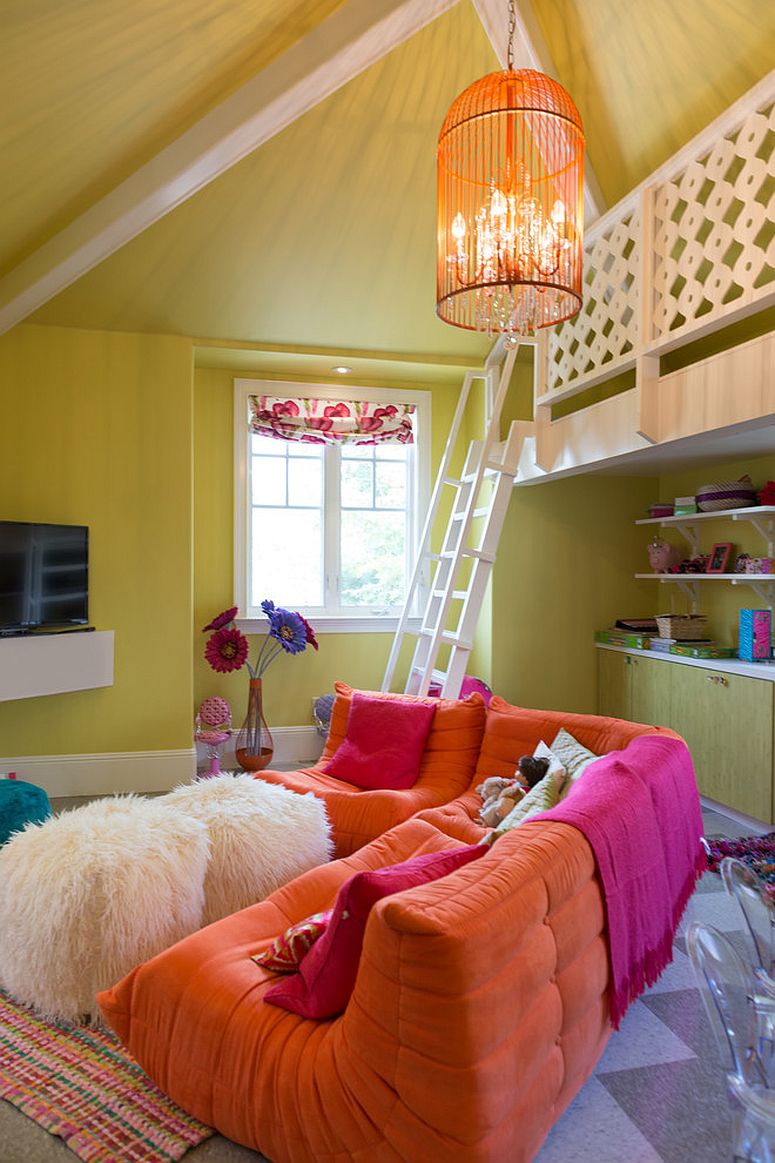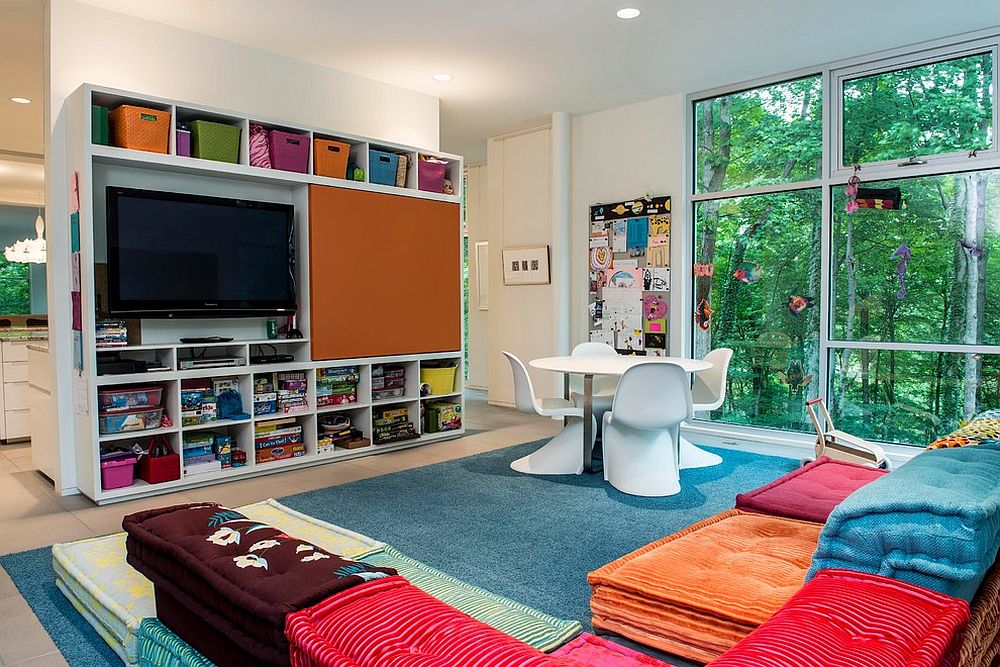 If the Michel Ducaroy designed classic is not your preferred choice, then the more modern Mah Jong Sofa from Roche Bobois could be the one for you! Much like the Togo Sofa, there is plenty of color here as well and you also get a dash of pattern and even greater modular ease with this cool contemporary sofa.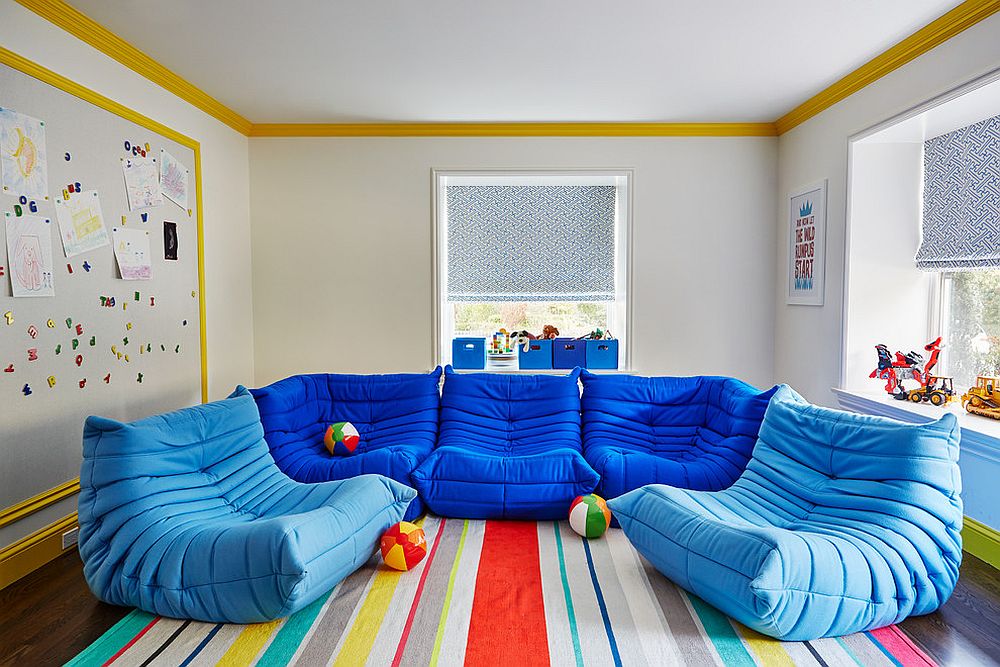 Creating Space Out of Nothing!
In the small kids' bedroom, playroom or nursery, every inch of space matters. Modular seating comes in even handier here and you can transform even a small nook next to the window or that space under the loft bed into a relaxing hangout for your little one. Sometimes you just need a plush floor cushion or four along with few of your kid's favorite toys and maybe even a teepee that you can tuck away after playtime to shape that comfy and fun playzone.
RELATED: Colorful Zest: 25 Eye-Catching Rug Ideas for Kids' Rooms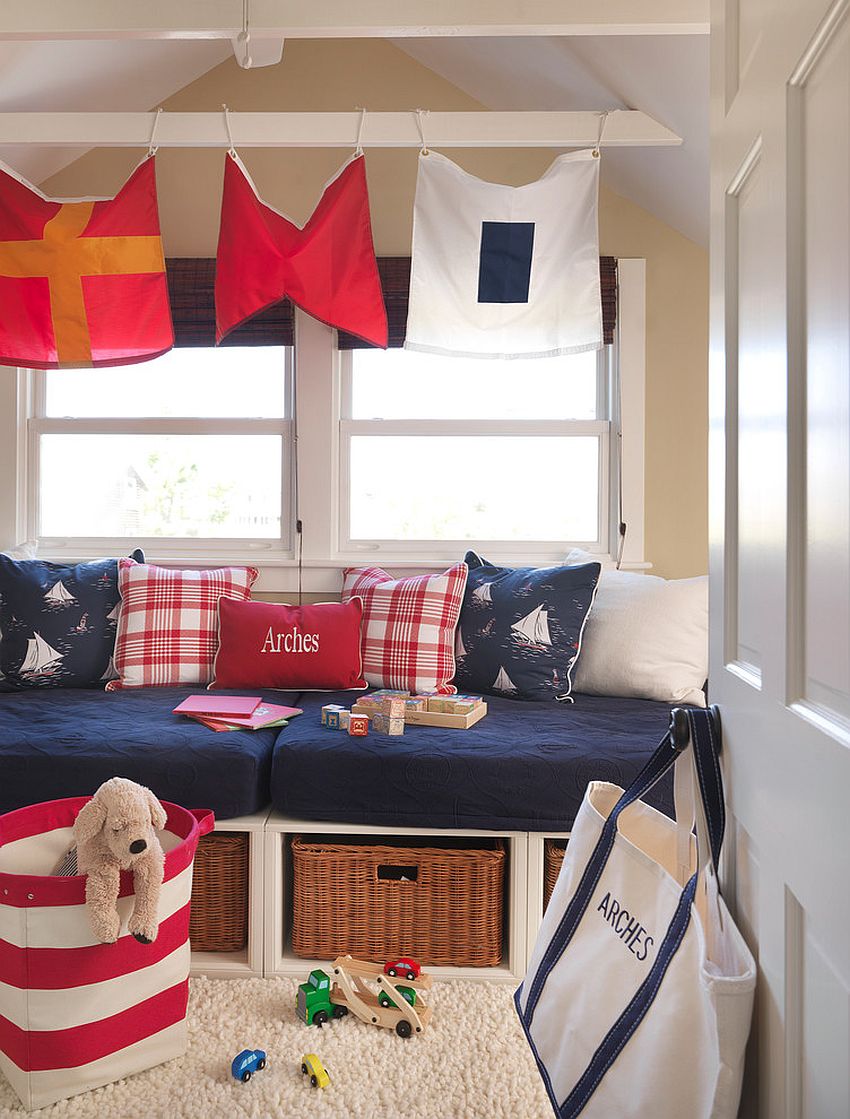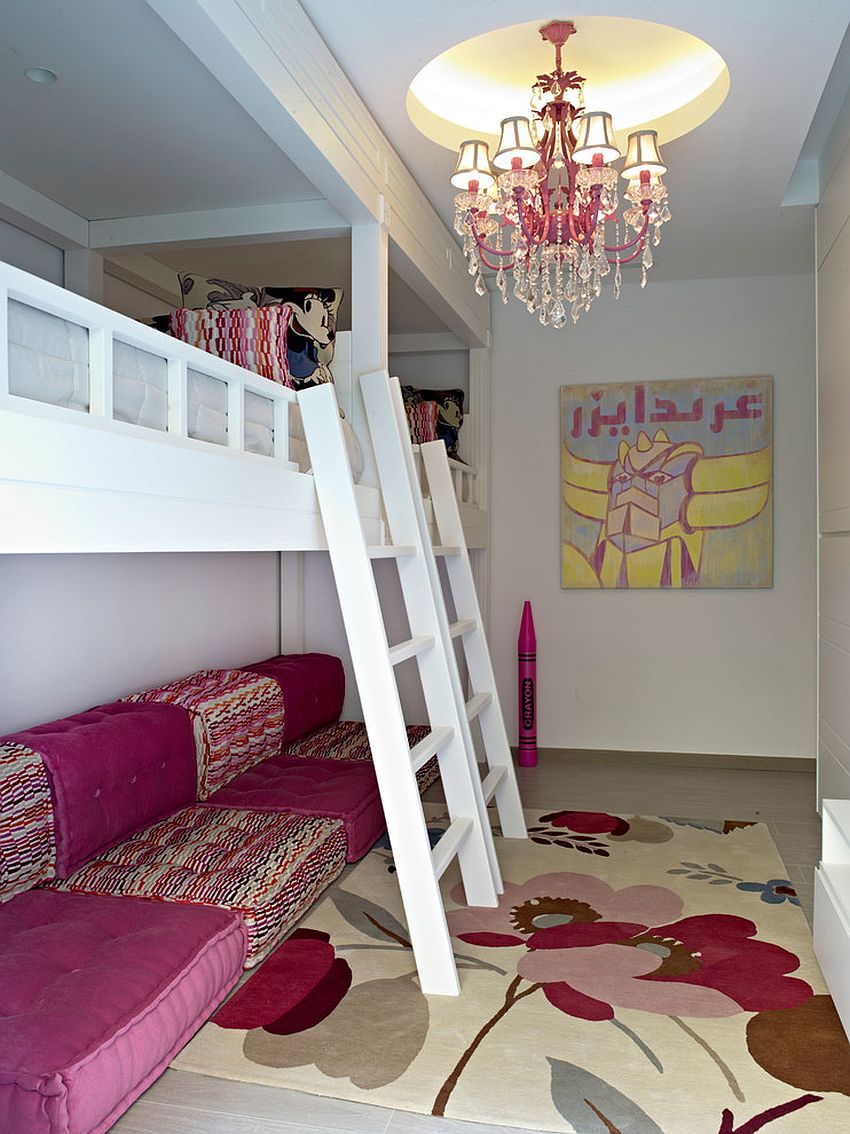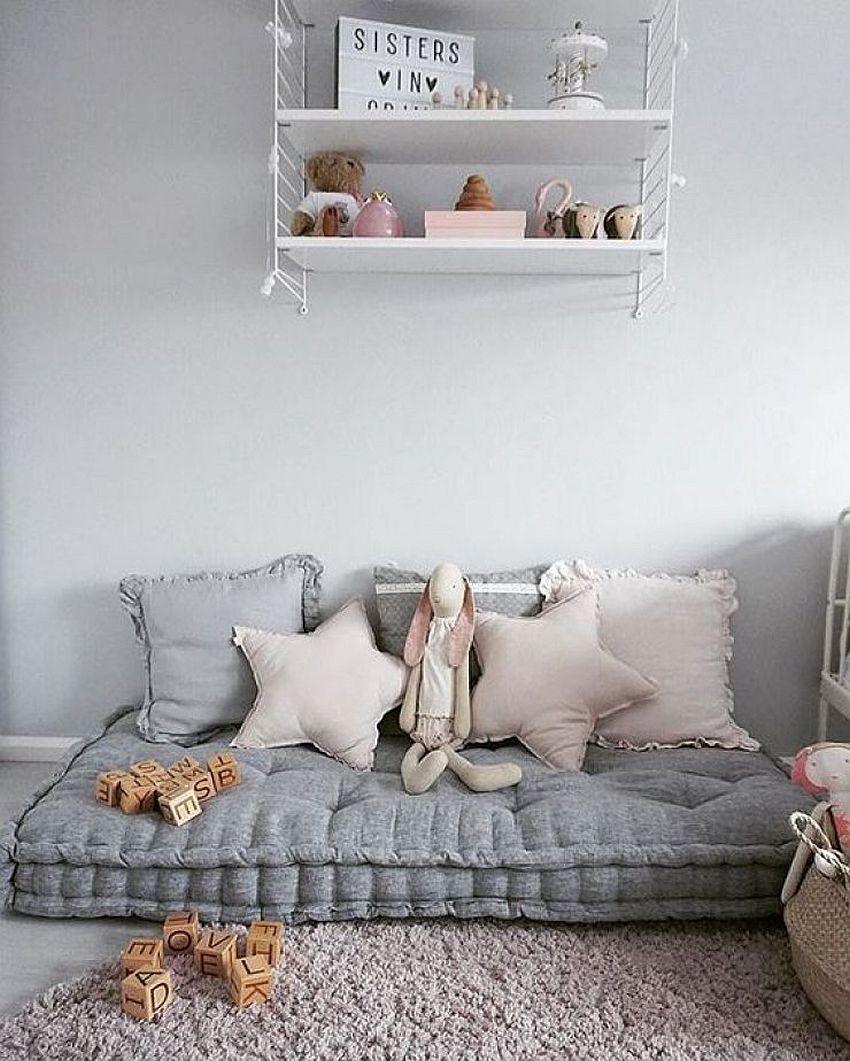 Multiple Seating Options
If you want a seating arrangement that is flexible, the easiest option would be to combine a variety of chairs, floor cushions, hanging chairs, plush and small sofas and maybe a window bench as well. Kids do get pretty bored with structure and repetition. The best way to keep them interested even while adding functionality to the room is by bringing in diverse seating options, which can be moved around easily. Most of these should also serve you well in the family room or the living space whenever you need a few additional seats for a casual evening with friends and family.
RELATED: 20 Delightful Kids' Rooms with Skylights