Your little one is no longer little and you know that with age, teenage boys have different needs. They dream of a fancy room with plenty of space to study. A place where they can invite friends over without feeling embarrassed. A place for their video games or for playing the guitar without being disturbed. It's a fact — your boy's room needs a makeover and you need ideas to choose from.
Listen to your kid's needs and check out Decoist; we can assure you that things will come out great. Here's a list of 9 inspiring designs that will make for a fabulous bedroom for your teenage boy.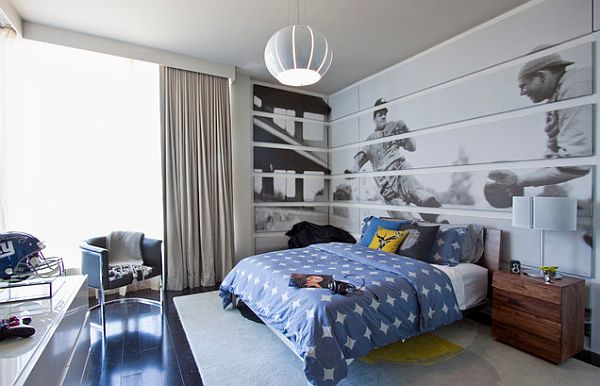 A sports enthusiast design, nonetheless, this fancy wall mural in black and white and broken up in slats certainly adds to the whole contemporary and stylish feel of this blue-themed bedroom. [by DKOR Interiors / photo by Renata Bastos]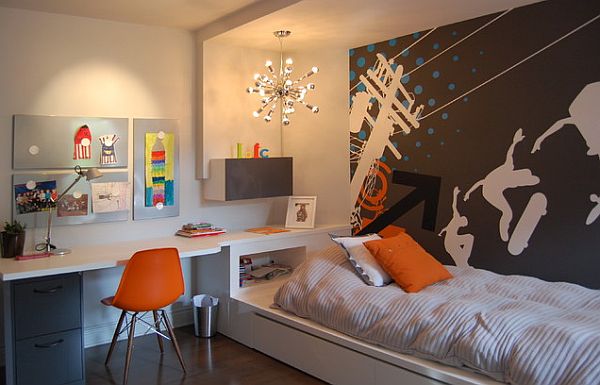 Cozy and warm, with color accents that add life to the whole room. This is how I'd characterize this stunning bedroom with white custom made furniture (stunning bed and desk, I must say). [by Création Maryse Crôteau]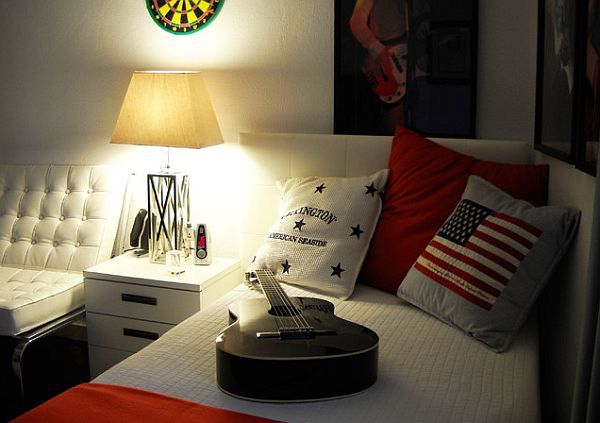 Trying to make a stylish statement? For a teenage boy, red and white have never looked more elegant than this. Sounds like a good idea for a dreamer kid. It's classic, modern, fun and livable, all at the same time. [by celia maria]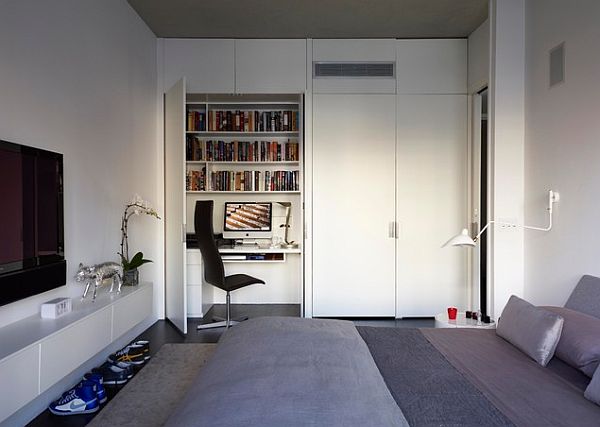 A minimalist take on a kid's room. Hide the desk behind walls and make it look exactly like the wardrobe — great idea. Add a wall-mounted TV and a large bed along with it. Voila, has everything! [by West Chin Architect / photo by Joshua McHugh]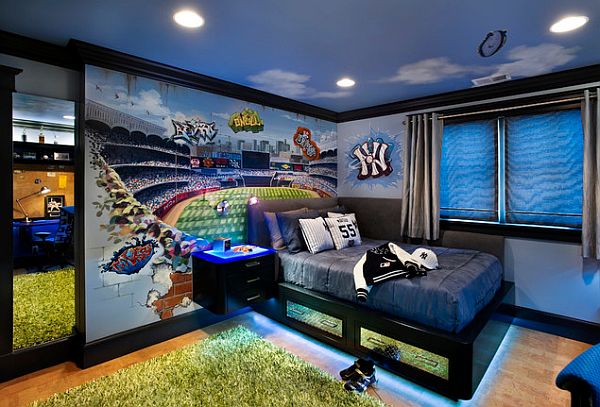 If you happen to have a teenage boy who loves baseball, this is a great idea to bring the spectacular game to his everyday life. More to it, if it happens to be a Yankee's fan you can copy the design above in all its entirety — just make sure you'll find yourself a talented painter who'll do the whole wall for you. Oh, and don't forget the neon lights beneath the beds. They make the whole bedroom nothing short of breathtaking. [by TRG Architects / Photo by Bernard Andre]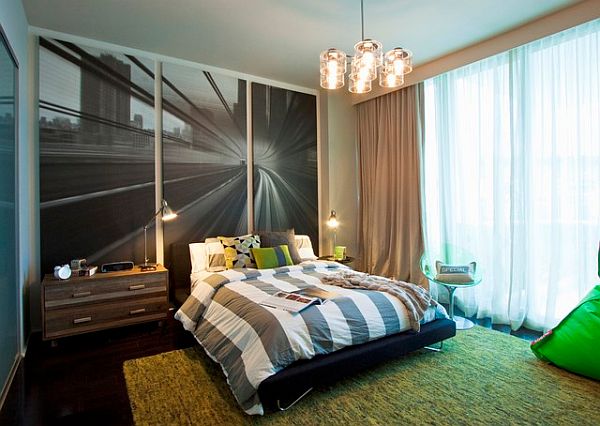 We have a picky one, eh? This contemporary bedroom is certainly for a picky teenage boy who already wants to make a style statement. I reckon that I'm totally sold with the modern bed frame and the cool duvet, but what actually does it for me is the stunning wall art behind the bed and the nightstand. [by DKOR Interiors / photo by Renata Bastos]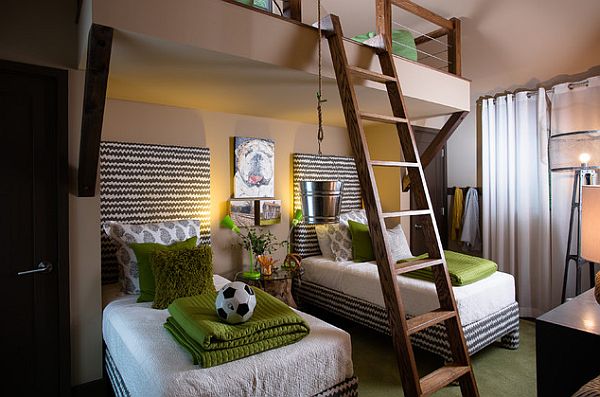 A small loft for your boy's bedroom, and a ladder to get to the playground? Are you kidding me? This is everyone's dream since we were teenagers. You gotta love the tan walls and the white and green bedding for them. [by Insidesign]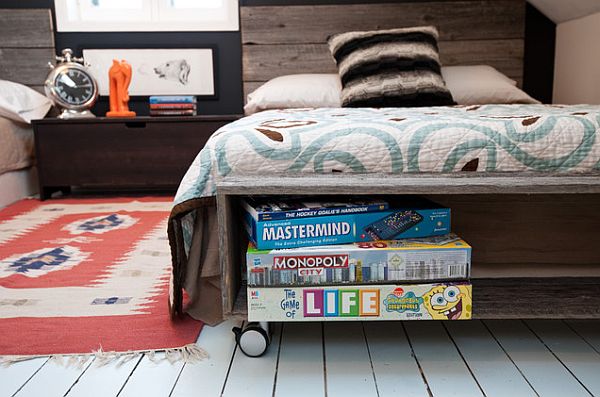 If your teen boy wants to be more independent, we have an idea for you. How about you re-purpose your attic and create a special room just for him? It should large enough, no? [by Dyanne Wilson Photography]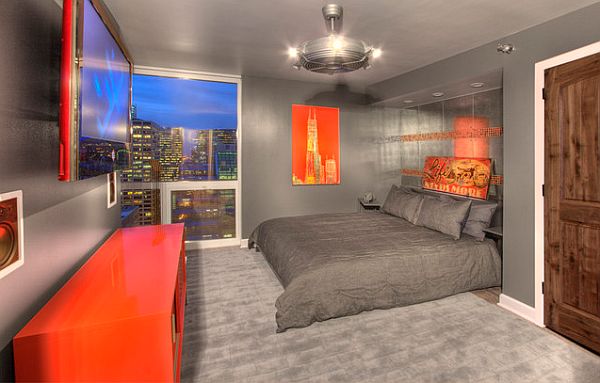 While this looks a lot like a bachelor's pad, it's actually a teenager's bedroom in a penthouse condo. Small yet warm at the same time, it does lack a desk for doing homework, which the metallic grey and orange design theme cannot compensate for. But I think I could live with it if I "HAD" to. [Designed by DM Design Solutions]
So, which one is your favorite?