We all desire the look of an elegant, well-designed home. While there are a lot of do-it-yourselfers out there who work tirelessly on their homes and seem to be updating or renovating constantly— this is not possible for those of us who don't know the distinction between a table saw and a drill.
Of course, the latter-mentioned group of people could hire someone to renovate their homes, but then that comes with messy and costly renovations. Anyone who has done a significant renovation can testify to the unanticipated costs and massive mess that it creates. How can we update our homes while avoiding significant renovations? We want updates that all of us can do, not only those handy do-it-yourselfers.
Well, we have just the answers for you. Rather than embarking on expensive and time-consuming renovations, here's how to update a home without remodeling!
Create Open Space In Your Home
Open floor plans are becoming more and more popular. A vast large and open space is at the top of most home buyers' lists. Most homeowners want an open floor plan where the kitchen, family room, and dining room share one expansive open space. It's important to note, too that formal dining rooms seem to be going out of style. Here is your opportunity to create space in your home, making it more appealing to you and to your visitors.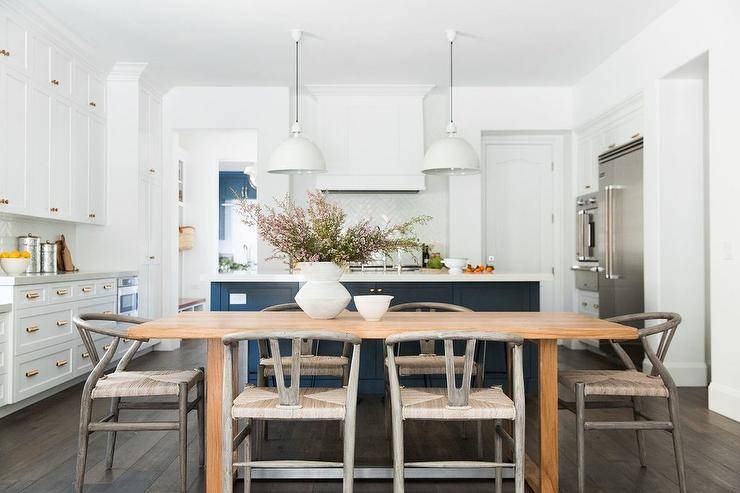 But can you create an open space without getting out a sledgehammer and tearing out your walls? Making your home seem open and airy can be more uncomplicated than you think. Sometimes it's as simple as getting rid of more extensive, bulkier furnishings or moving items around the room to see what placement gives the most open space.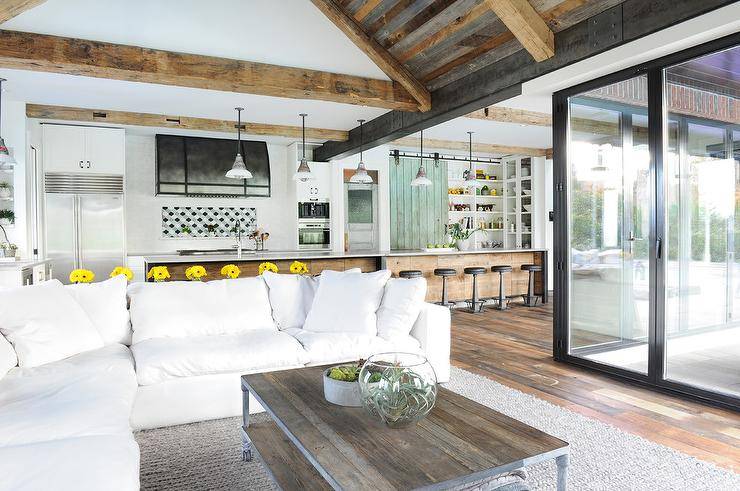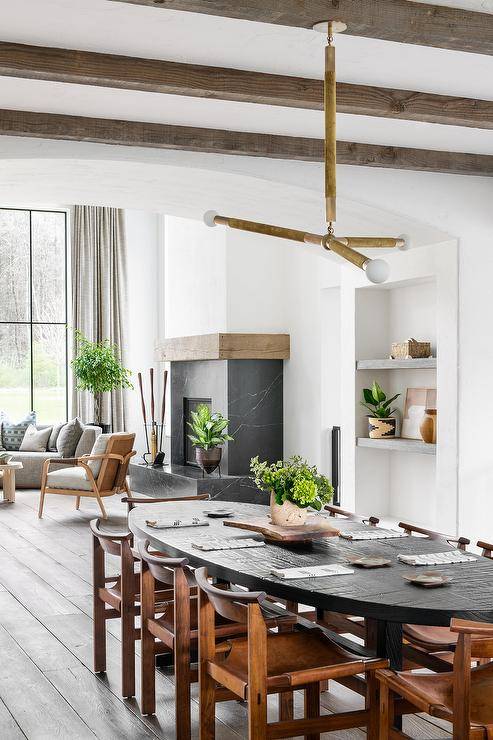 If you are attached to the vast armoire, cupboard, or another bulky furnishing that takes up a lot of space, then consider painting it a warm off-white color. This will help it disappear into the room, fooling the eye to think the space is more airy and open.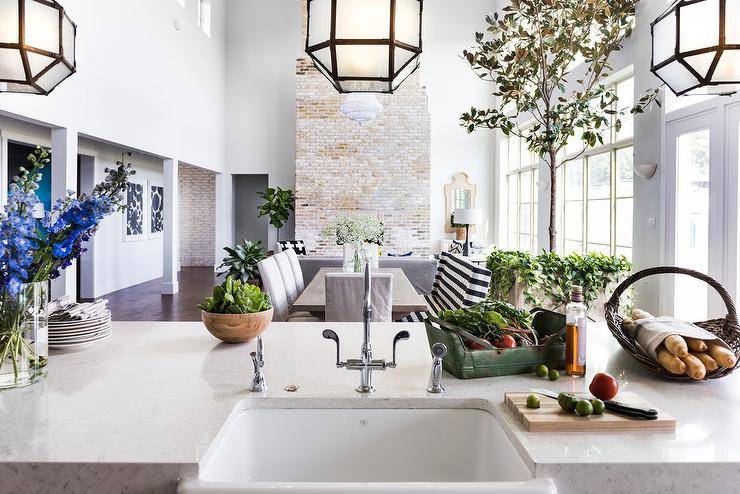 Another eye trick that gives the illusion of open space is mirrors. Mirrors, when placed opposite windows, reflect light into the room and make the room appear more open.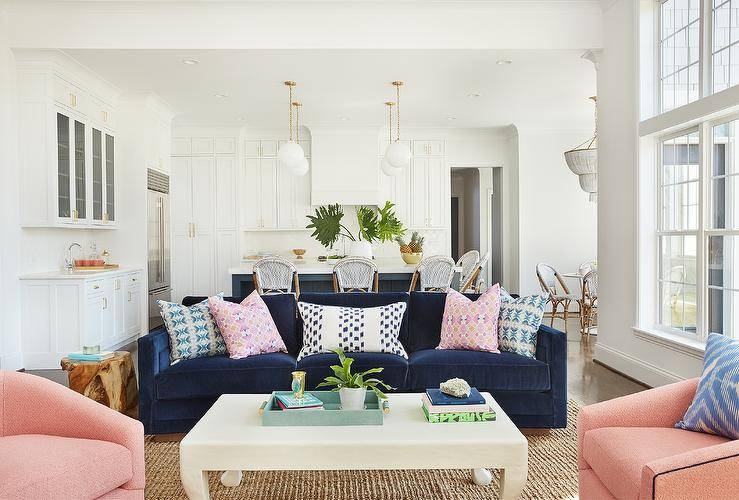 If you have a formal dining room that you don't use, contemplate turning it into a cozy den, home office, crafting room, or library with a reading nook. This will make the existing space you have more usable and creates a whole new room in your home that you never had before and without undertaking any messy renovations.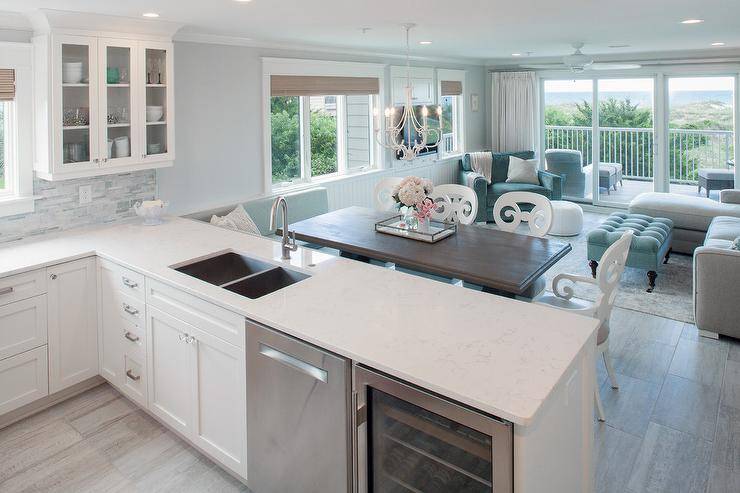 Bring in New Lighting
Appropriate lighting can indeed bring a room to life. A badly lit room looks small, dark, and cramped, while a brightly lit room seems open, airy, and inviting. There are countless ways to illuminate your home with lights. Some of the more straightforward methods are as easy as buying table lamps and floor lamps for your home.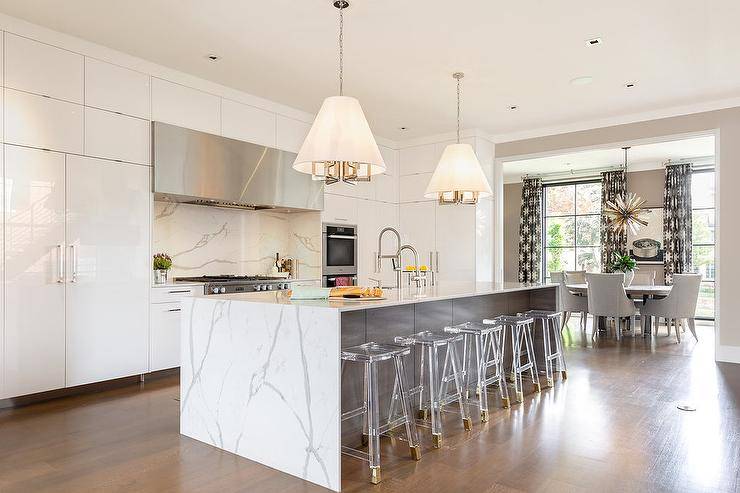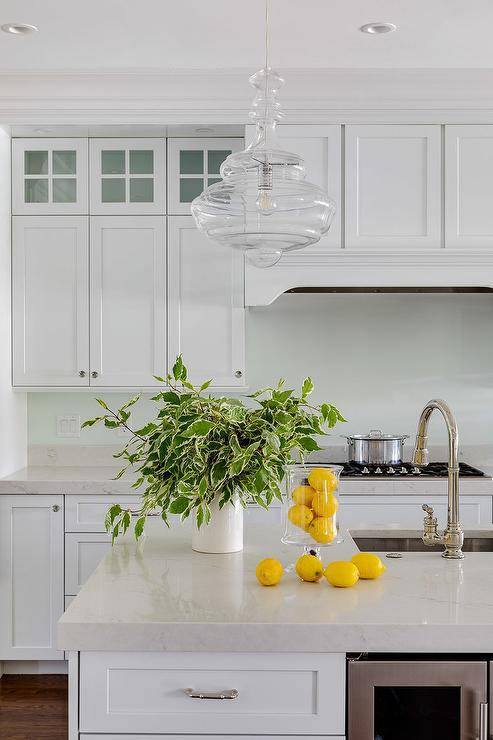 Strategically place a couple of tall floor lamps in dark corners and watch your room come alive. Layer this lighting with lamps on side tables, making the room feel welcoming and restful. Then, if you want to get adventurous, you can replace all those outdated ceiling fixtures with the stunning modern masterpieces that are available on the market.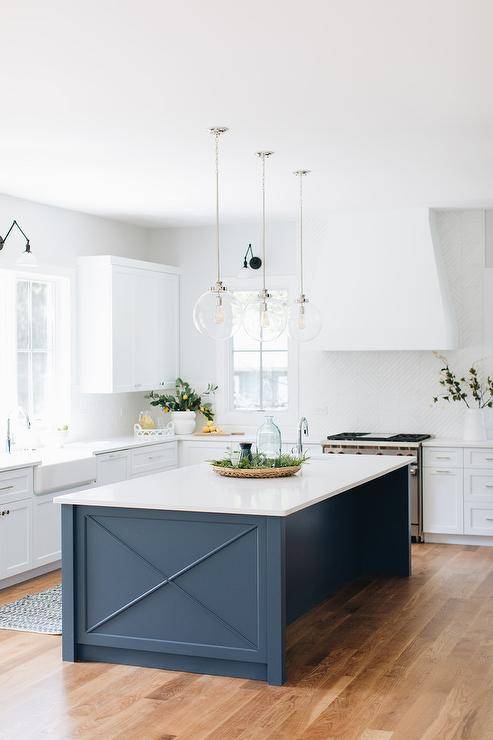 Of course, this last part may require you to hire an electrician for installation, but if you're handy, replacing a ceiling fixture is not too complicated. Whether you keep it simple with floor lamps or go all out and replace all your ceiling fixtures —update your home with plenty of bright lights.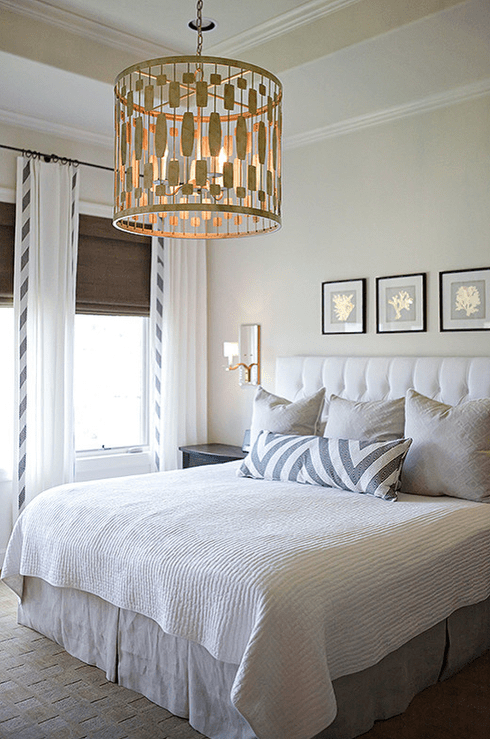 Update Drawer Pulls and Door Handles
Nothing dates your kitchen and bathrooms more than old-fashioned, worn, dirty handle pulls and knobs. There is no reason not to update all your cabinet and door handles when it is so easy to do, and there are so many ways to modernize your cabinetry.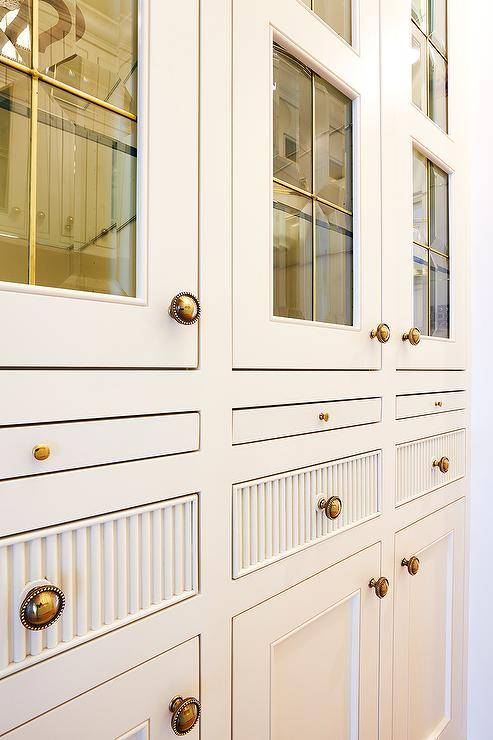 There are numerous finishes to choose from, such as bronze, brushed nickel, aged copper, and shiny stainless. With so many modern choices on the market, it may be difficult to decide what best suits your home. Don't stress too much about the overload of options; after all, you could buy one or two different styles to see what works best in the room.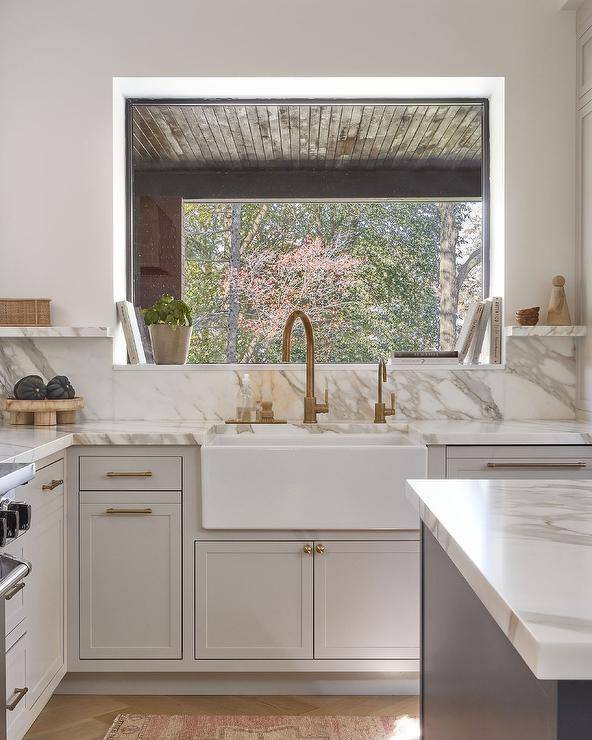 There are not any steadfast rules to choosing cabinet pulls and knobs. A country kitchen can look chic and updated with very modern stainless knobs, while a modern kitchen can look cool and eclectic with more vintage-style knobs. The design choice is up to you, so get out there and start updating your kitchen and bathroom cupboards. You will be so impressed with the difference this makes.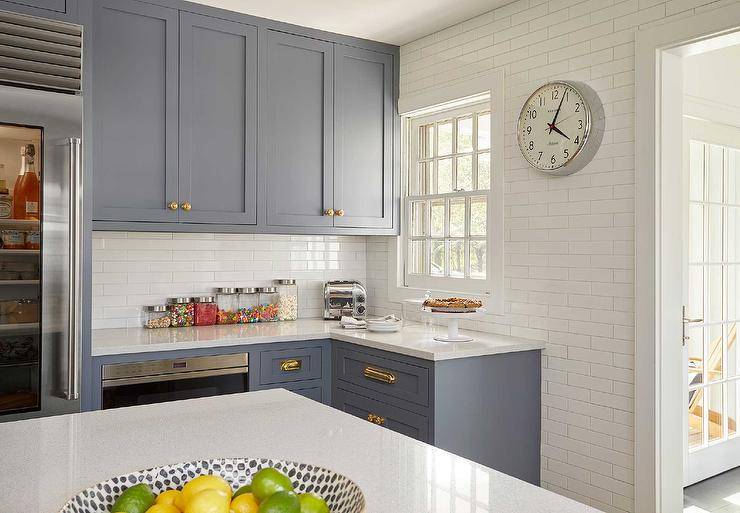 Update Window Treatments
Windows seem to be missed a lot of the time. Homeowners often have difficulty deciding what style would fit the room best, leading them to give up and leave the windows bare or install simple blinds for privacy.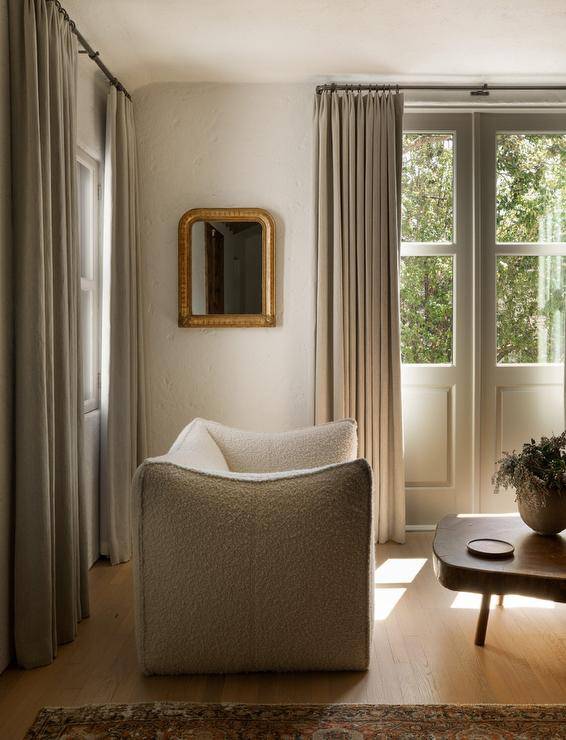 But here's the truth — your windows want to be dressed! By leaving your windows bare, you are missing out on a sensational layer of decorating. While those who are fortunate enough to enjoy ocean or mountain views may argue this fact, even the best of views could be framed by stylish window panels. Windows can be dressed to suit your style and taste completely.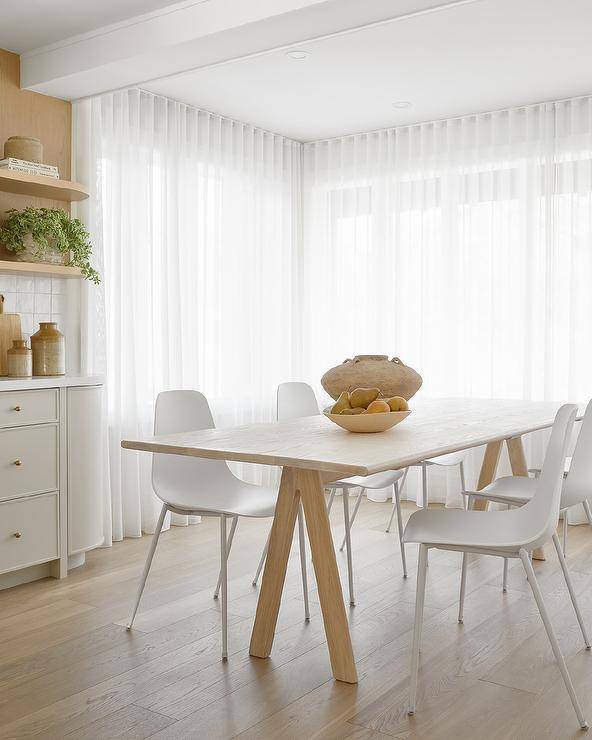 You can go bold and graphic with geometric curtain panels, simple and light with gauzy white sheers, or minimalist with bamboo shades—-the options are endless. If you are worried about all the options, then take a cue from the color schemes that you already have in place. Sometimes the most effortless option is to simply match curtain panels to the color of your walls— doing this creates a look that goes with any style.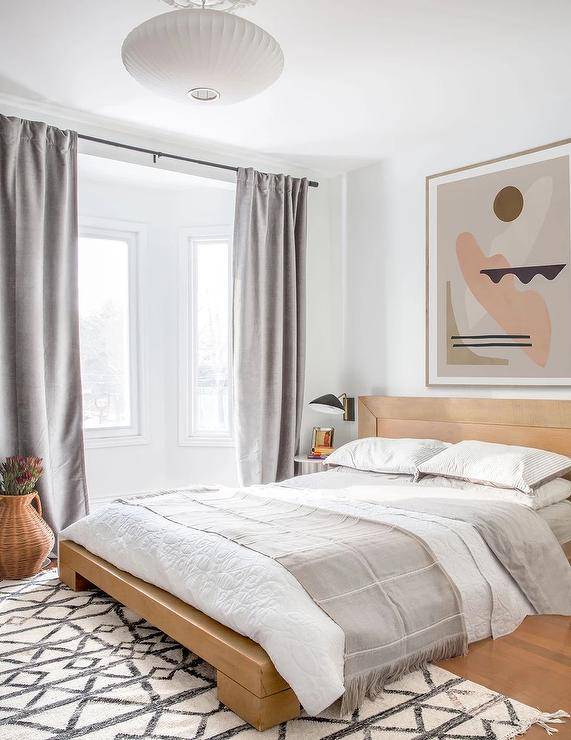 Add Easy to Install Wallpaper
With all the unique new removable wallpapers that are currently hitting the market, there's no reason not to use them to update your home! The new lines of removable wallpaper come in striking patterns and graphics that will make your room look like you hired an interior designer.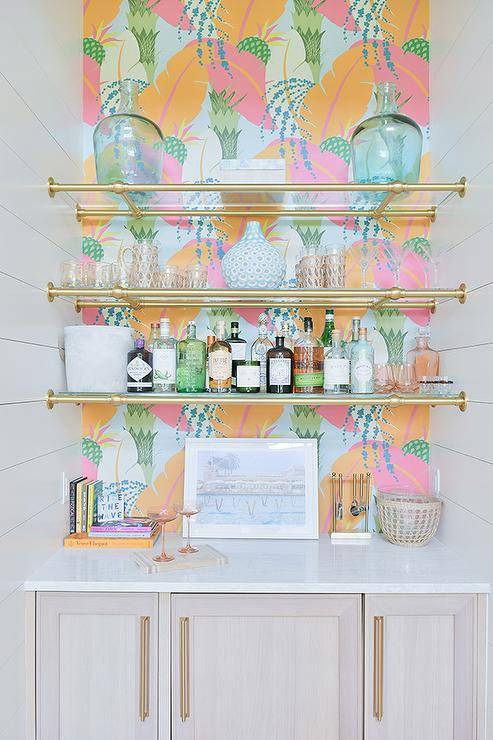 These wallpapers are easily removed by simply peeling them off — without harm to the wall underneath, and most can be reused. For an effortless weekend project, consider covering the main wall of your bedroom with a delicate pattern, or consider a living room update by covering one wall with striking geometric patterned paper.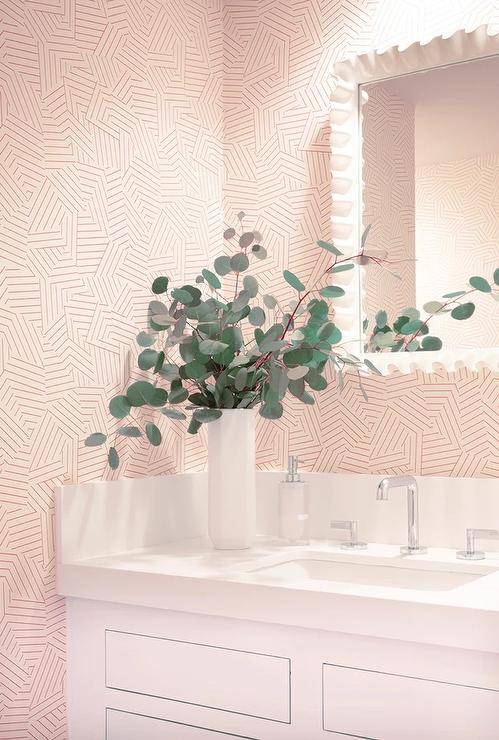 There are numerous online stores where this fantastic wallpaper can be purchased. Just be sure to read the fine print and buy the brands that are top-of-the-line and remove easily.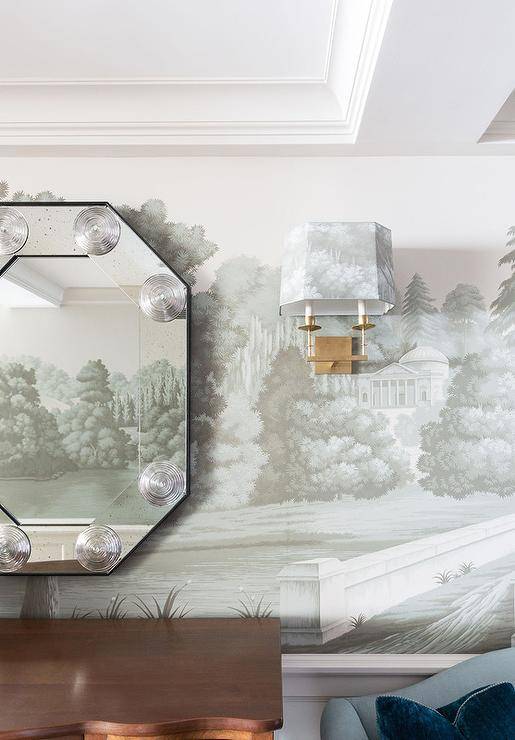 Spruce-Up Your Bathroom
Bathrooms get dirty and grungy rather quickly. Start a bathroom overhaul with a thorough cleaning. Yes, not a lot of fun, but the shiny result will give you new motivation to spruce up the rest of the bathroom. Once the room is clean, look at the outdated knobs, light fixtures, vanity, faucets, and shower curtains.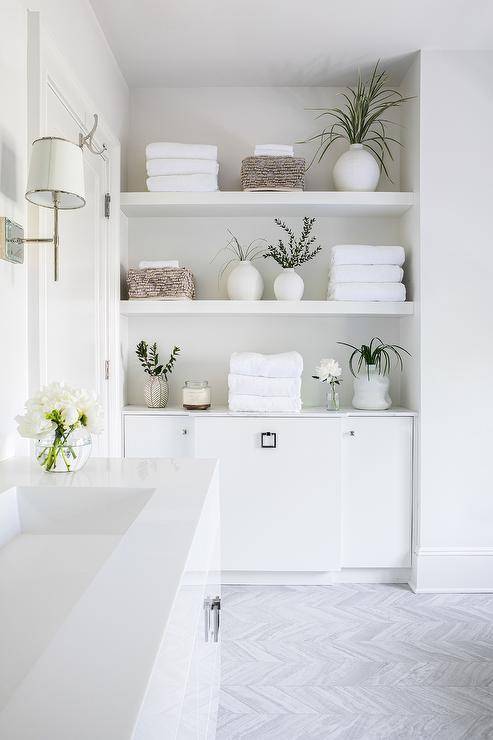 By simply changing out one or two of the most outdated items, you can make your bathroom look modern and new. A coat of paint can go far in a bathroom, as well.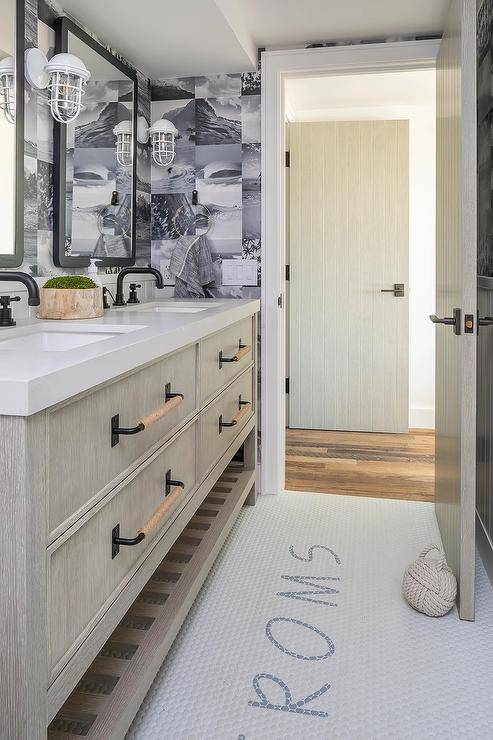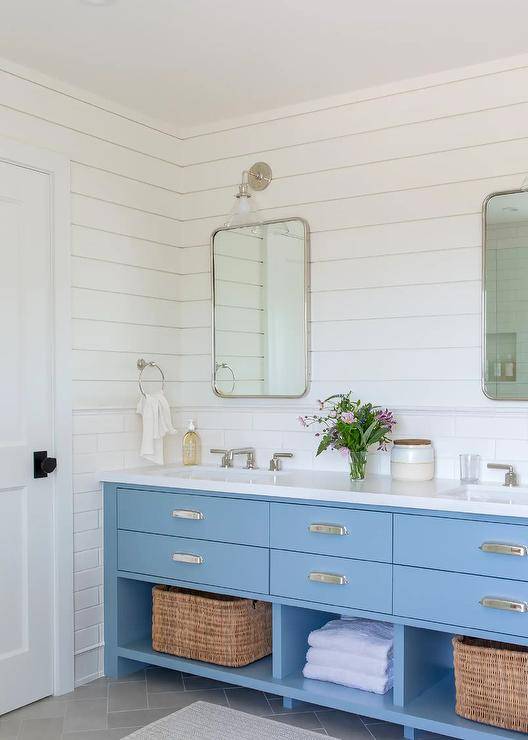 Replace Faucets
Old faucets instantly date a bathroom. Not to mention, they can get grimy and gross if they are too old. Faucets are an easy DIY update (no plumbers needed), and they really make a big difference in the overall look of the bathroom. If you have a single-hole faucet, you'll just need to look for a new single-hole replacement. In other words, you need to replace it with a faucet that has the same hole configuration as your existing faucet.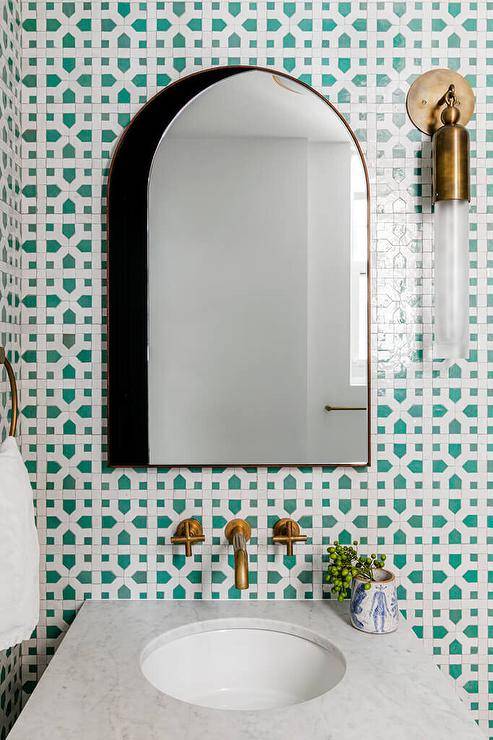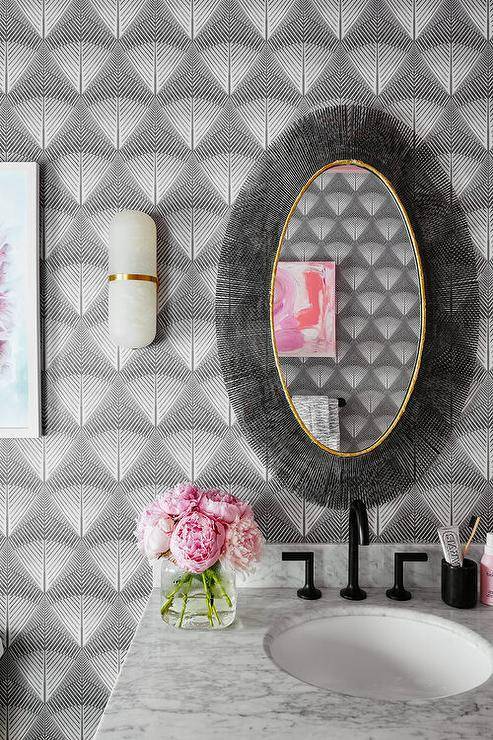 Simply Clean and Paint
A deep clean can improve our mood and make our home more livable — and, more notably, inspire us to do more. It seems evident but a clean coat of paint can take a room from drab to fab. Consider adding a punch of color on an accent wall, or touch up your trim with a clean coat of white paint.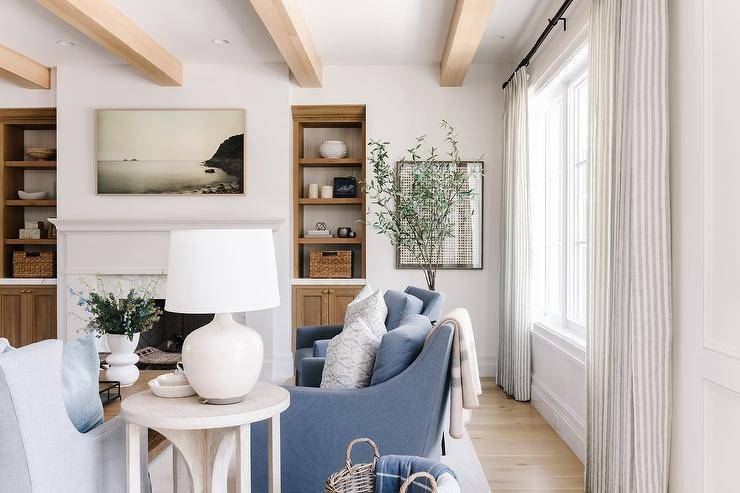 If your home already has a fresh coat of paint, then look to other things that could use a touch-up. Maybe paint your ceiling a cool blue, or bring new life to an outdated piece of furniture with a new coat of paint. A deep clean and a new coat of paint can go a long way when updating our rooms without significant renovations.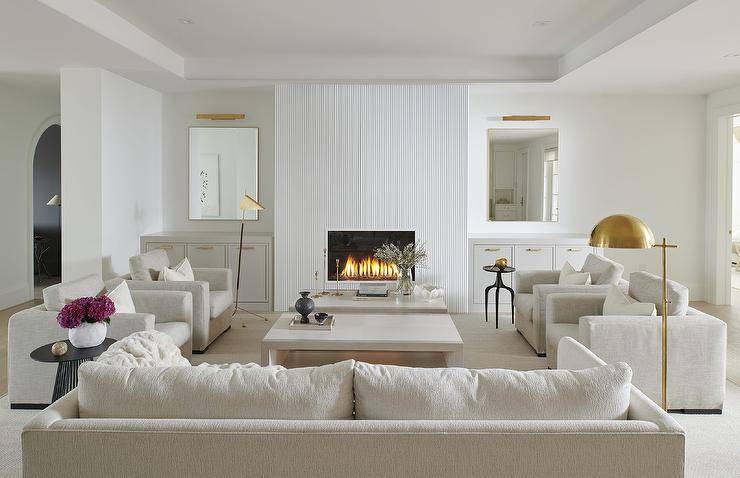 Here is a list of things in your home that you can give a fresh coat of paint to that will help update your home without spending a ton of money:
Kitchen cabinets
You've all seen the fantastic makeovers of people who painted their kitchen cabinets, right? No doubt about it…painting wood-tone cabinets a fresh new color is a fantastic way to transform your kitchen completely.
Bath vanities
Just like with kitchen cabinets, paint can bring new life to your outdated bathroom vanity. Take a look at this pretty little bathroom makeover – the vanity looks fantastic!
Doors
Changing out your front door can be expensive, so painting your exterior door is a great way to save money and give your exterior a more modern appearance. Painting the inside of your front door is also a great way to add a little drama to your entry. We are big fans of painting interior doors, as well, to add a bold pop of color and some character to your home.
Baseboards and Trim
There has been a long-standing debate about whether or not you should paint stained wood baseboards and trim. Many people adore the classic wood trim look and would never consider hiding its natural beauty by painting over it. Others prefer the fresh, clean look of bright white trim throughout their homes. There is no correct answer because it's your home, and you should do what you like to create a place that reflects your style.
We will say, however, that painting your wood trim white will totally change the look of the space. So, if a change is what you're after, painting the trim might be the right thing for you.
Built-Ins
Built-Ins can be a stunning feature in a room. But, there are plenty of built-ins out there that contribute to the overall dated look of a home. Your first instinct might be just to rip them out, but before you go down that path, consider painting them! If you have high-quality, sturdy built-ins with an excellent, clean design, a fresh coat of paint might be all that's needed to bring those built-ins back to life and update the total look of the space.
Tile
Most dated homes come with ugly and somewhat colorful tiles. Pink tile in the kitchen and aqua tile in the bathroom are certainly not uncommon in homes from the 70s and 80s. Changing out your tile can be a big, dirty job, so if it is in acceptable condition, think about painting over it. You can even paint your tile floors and completely change their look of them.
Floors
Painting your floors is yet another way to transform your home with paint. With patterned tile being such a hot trend right now, it's fantastic that you can achieve the same look with paint for a fraction of the price.
Countertops
Most people think there is nothing they can do to change their ugly countertops. But there pretty much is paint for everything! There are plenty of countertop paints on the market that will take your drab dated countertops and give them a total refresh!
Fireplaces
If you have an older home, chances are you have a brick fireplace. If your brick fireplace is making the whole room feel dark and heavy, then go ahead and paint it to brighten up the space. Tons of people paint over their brick fireplaces, and it's straightforward to do.
Looking for a different option? Consider whitewashing or limewashing the brick to brighten it up while still keeping some of its character.
Light Fixtures
If replacing your light fixtures isn't in your budget, you can also paint dated ones to change their look. Just grab a can of spray paint and tape off any areas you don't want to be painted. No prep work is needed, and you'll be astonished at what a little paint can do to modernize a light fixture.
Door Hardware
Like with light fixtures, updating your door hardware can help your home look like it belongs in the current century. Replacing your door hardware with a new style and finish is an easy DIY project, but you can also spray paint your existing door hardware to change its look.
Frequently Asked Questions (FAQs)
Timeless design is quietly understated, simple and sophisticated. This style is designed to be highly functional yet not bland. Your timeless style is subtle, adaptable, and outlasts. It's a style that belongs to both its space and its environment.
Timeless design specifically can be defined as an interior design that will never go out of style, it has a staying power, and it is created not to be temporary. A timeless design will last for years and can be brought up to date with changes in accessories and accents.
Neautral hues will never go out of style. These classic hues include blacks, creams, and beiges. These timeless interior design colors never seem to go out of style and are very safe choices for an ageless look.
If you need more design inspiration, take a look at these articles: