If you're ever moved into a new home and soon wondered how your renovation budget disappeared so quickly, today's post is for you! In fact, if you're renting and looking for some quick and easy updates that are anything but permanent, many of the ideas below will help you as well. In fact, you just might end up asking "Why renovate?" Thanks to the creativity of our favorite design bloggers, it's clear that you don't have to spend a lot of money to refresh and rejuvenate your backsplash, cabinets, countertops, floors and appliances. Check out the 10 makeover ideas that follow and let them inspire your next DIY project…
Backsplash Updates
Got an ugly backsplash? No problem! You can paint it, especially with the help of a good silicon epoxy paint! Blogger Laura Gummerman proved that a budget-friendly backsplash update can be easy, refreshing and stylish. Details at A Beautiful Mess: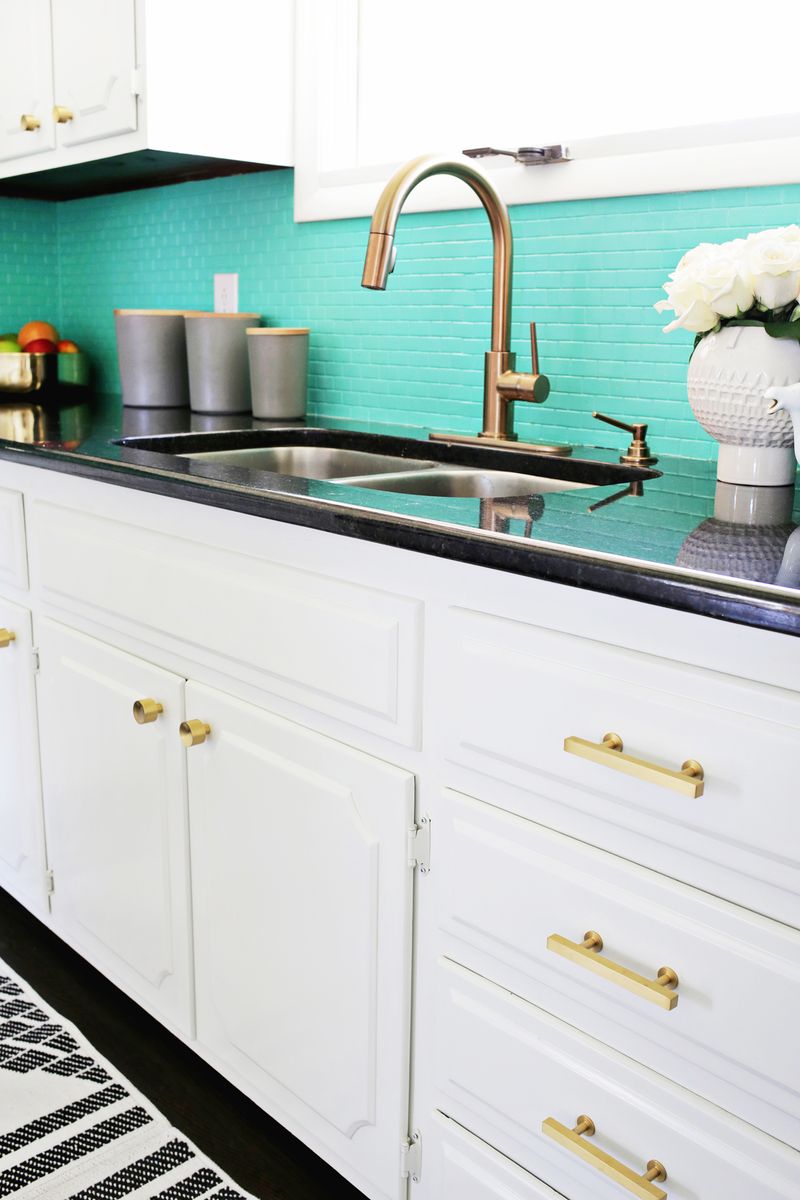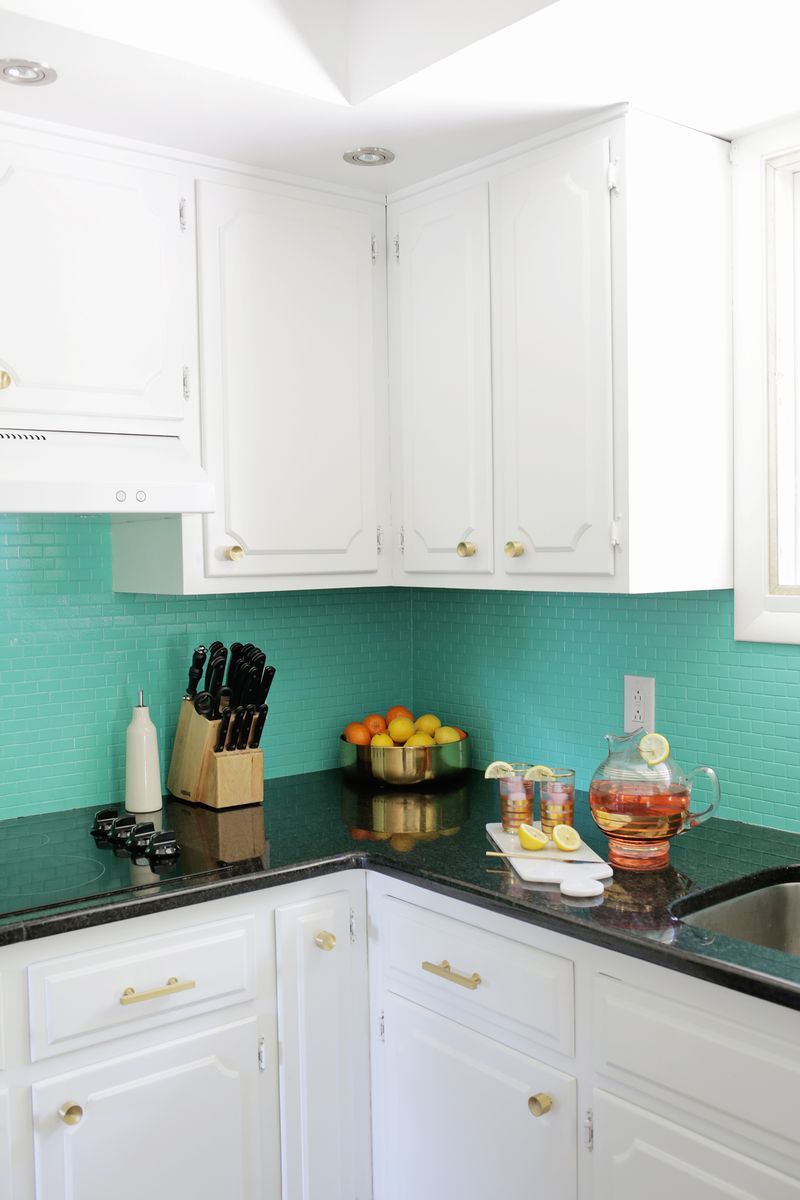 By the time you get to the end of today's post you will have learned that contact paper is your friend! This metallic stainless steel adhesive vinyl film from DC Fix (via Amazon) is the perfect backsplash cover-up. In fact, any stainless steel contact paper should do the trick!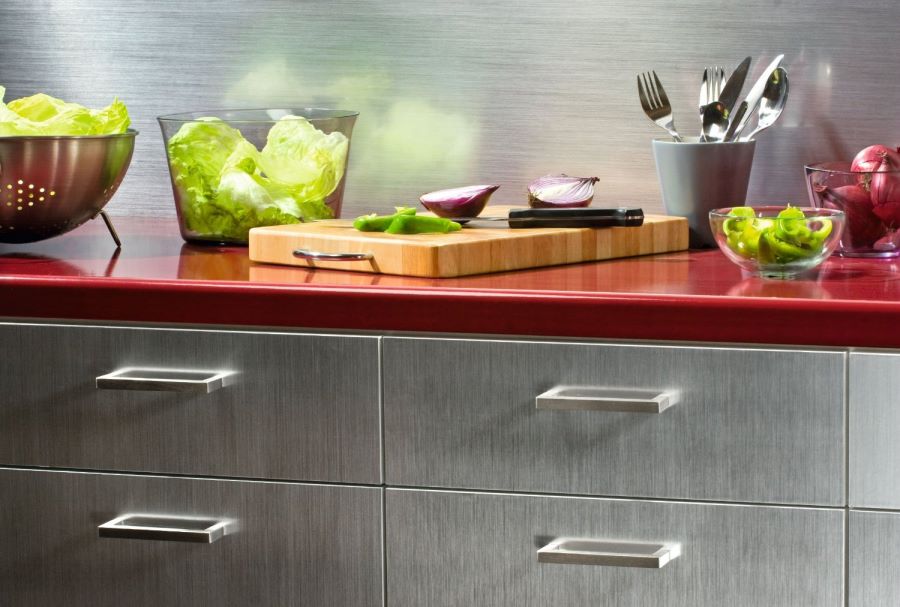 Cabinet Refreshers
Oh, those cabinets! Yes, we know from personal experience that the color and finish of your kitchen and bathroom cabinets can make or break the space. Instead of ripping out ugly cabinets, try covering them in a fresh coat of paint. Updating the hardware goes a long way as well, as shown in this kitchen refresher from A House in the Hills: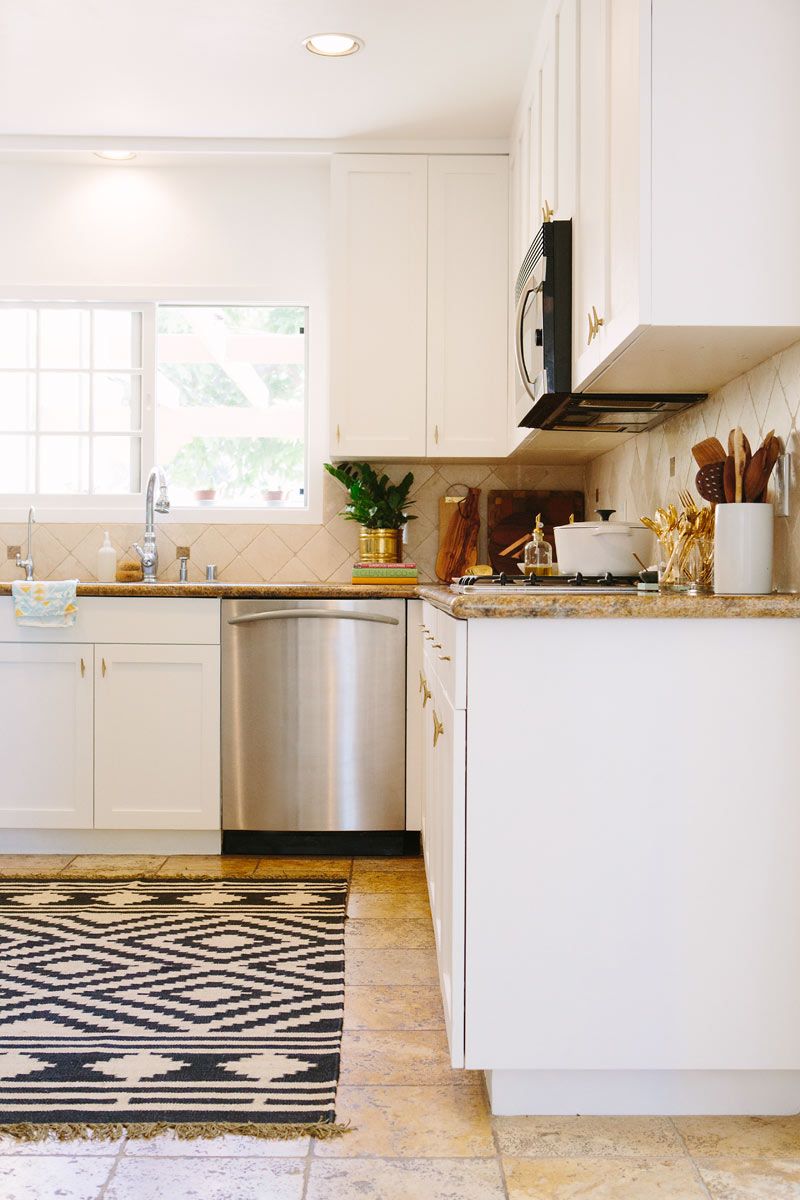 Chalkboard paint is another fun idea! We see a clever example in the kitchen below from My Latest Obsession. Also note the marble contact paper countertop update, as well as the white contact paper that covers the drawers and bottom cabinetry: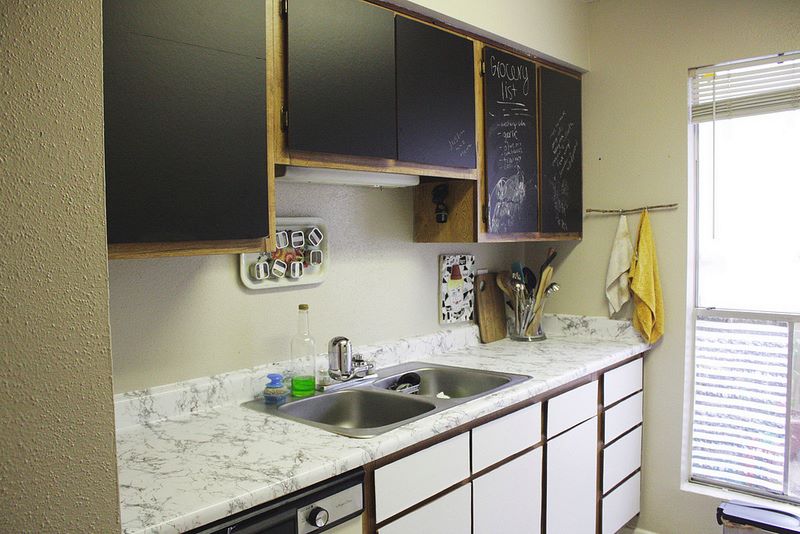 Countertop Makeovers
Speaking of countertop updates, they're definitely worth the time and effort! This Concrete Countertop DIY from A Beautiful Mess takes some patience, but it's very doable. We think you'll agree that the results are eye-catching and fresh: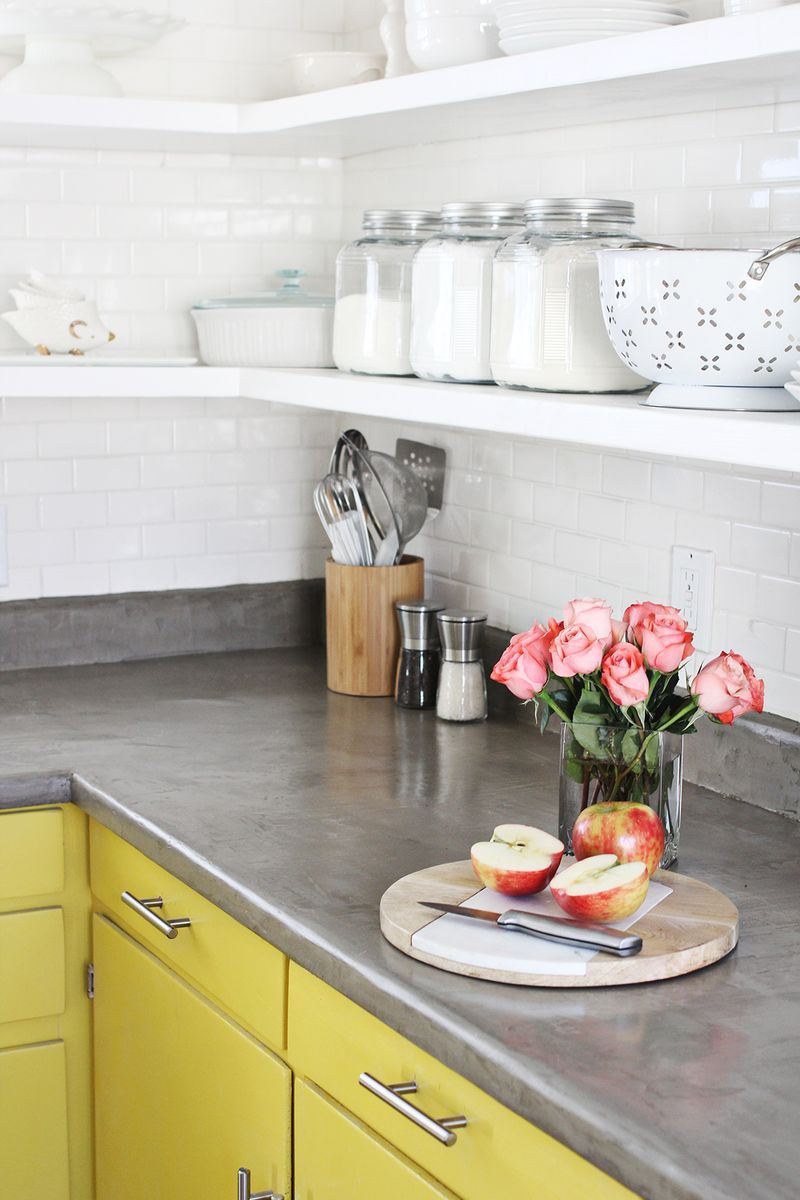 And once again, we see that contact paper can get the job done! You won't believe this Six Dollar Kitchen Countertop Transformation from craftandrepeat: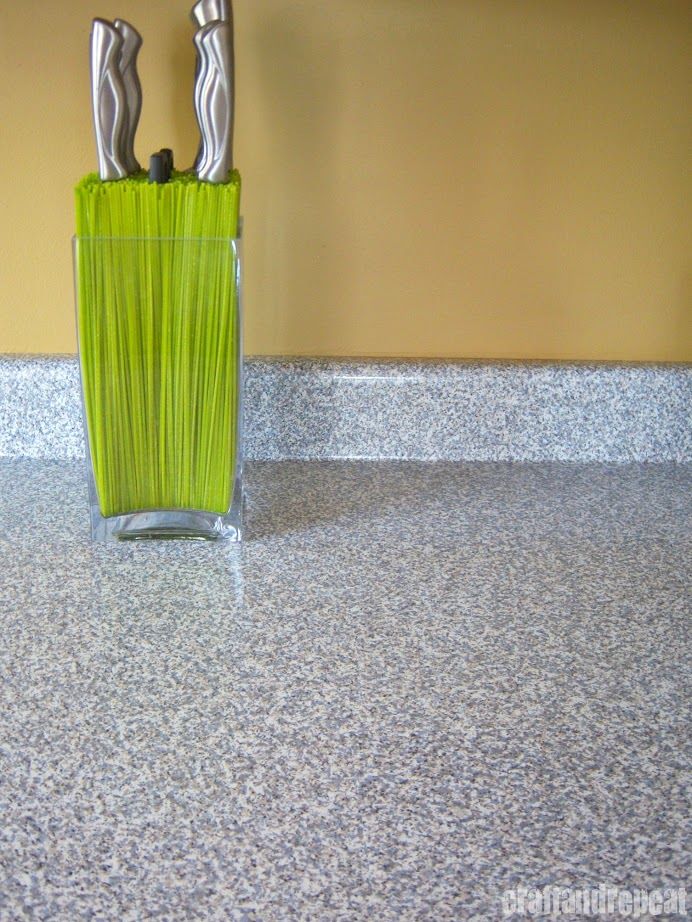 Budget-Friendly Floors
While you may have seen plenty of counter and cabinet makeovers featured online, perhaps you've never considered the benefit of a temporary floor! Yes, this solution is great for renters or even homeowners on a budget. Isn't this vinyl tape floor makeover from Jezebel a work of art?!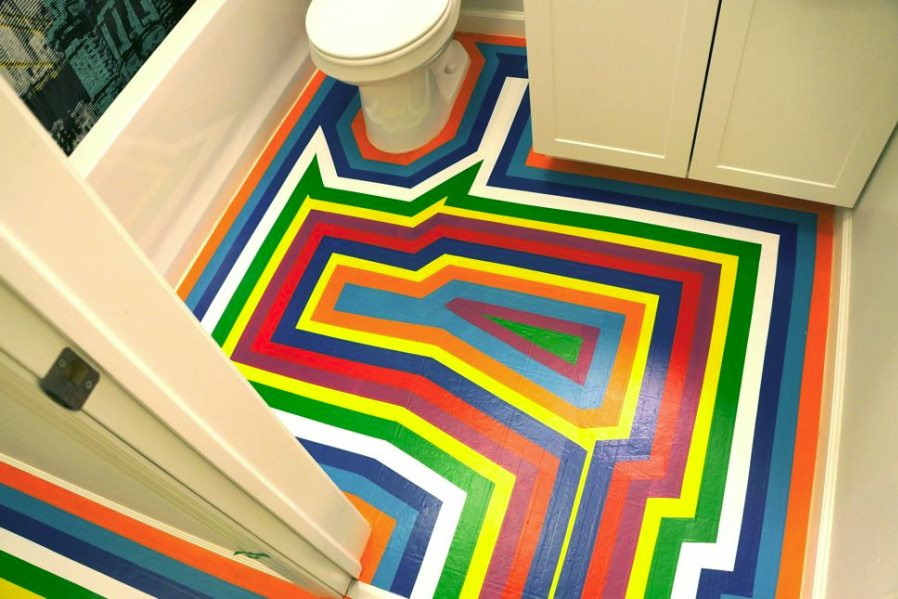 We're loving this peel-and-stick tile makeover from The Sweetest Digs, especially the way the tiles were arranged to form stripes. And would you believe that these vinyl tiles were only 79 cents each?! Now that's budget-friendly flooring! [featured at Bob Vila]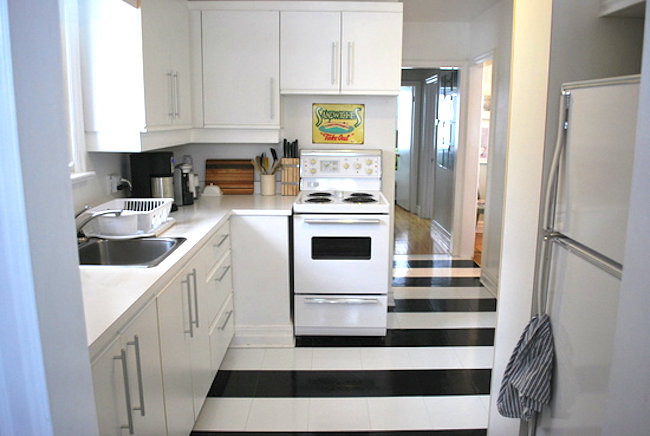 Rejuvenated Appliances
Sometimes when you've budgeted for a collection of updates, you get to the end and realize you just can't afford to buy that new dishwasher. Don't fret! Even the oldest of appliances can be given a fresh, modern look with stainless steel contact paper (do you now believe us that contact paper really is your friend?)! The details of this DIY Stainless Steel Makeover can be found at Julie Blanner: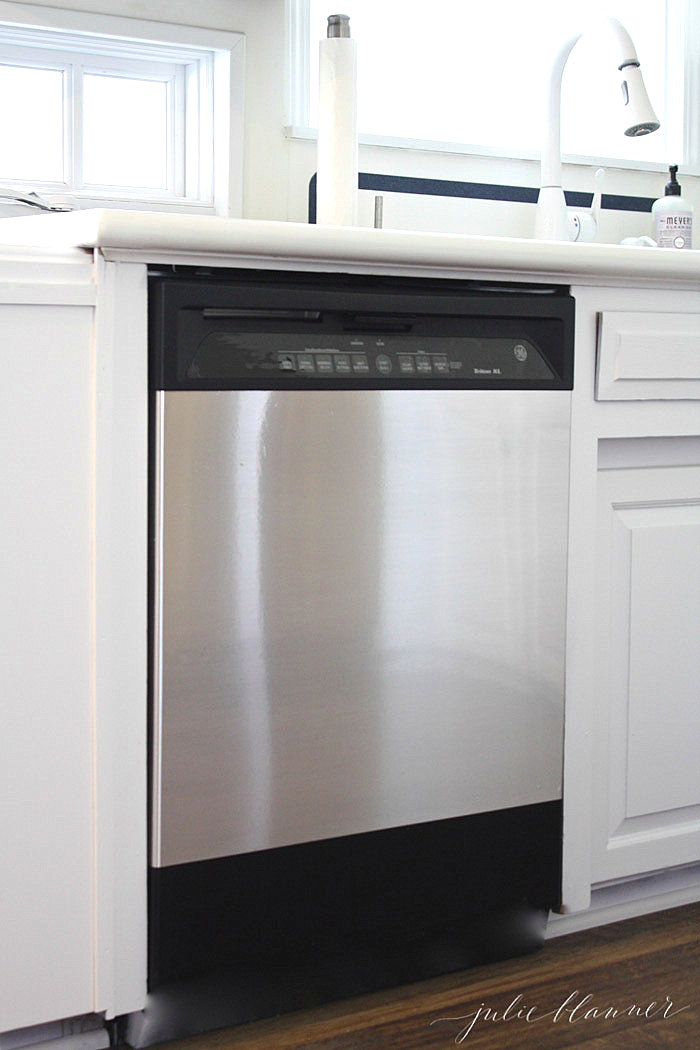 And once more we feature another knockout project from A Beautiful Mess, this time a washer & dryer makeover that showcases the bold power of electrical tape. Easy and temporary, but we're thinking you just might want to leave this design on display for good!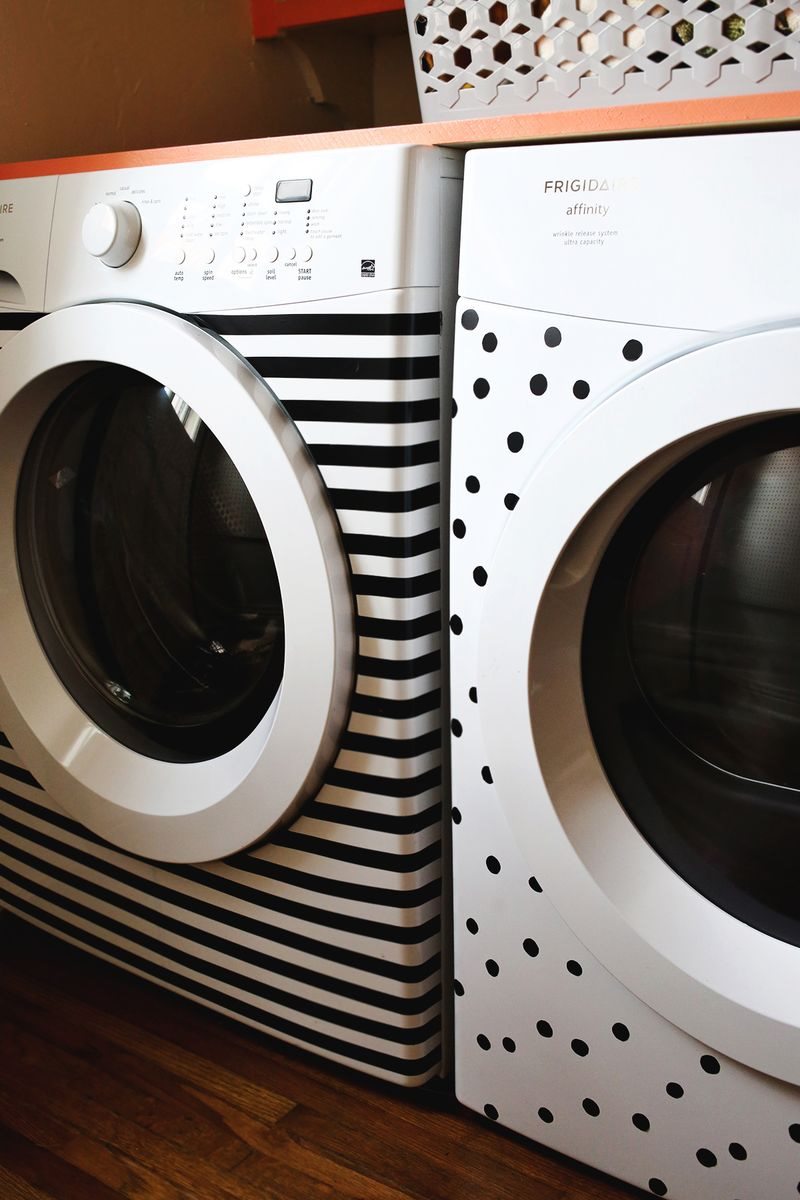 Will you be trying out any of today's featured DIY projects? Tell us about your favorites by leaving a comment below…