Designing a home that borrows from the style and ambiance of a hotel room is a subject that divides design aficionados easily. Some feel that their hotel rooms need to be less generic, filled with more personality and should try and seem more like their bedrooms back home. Others argue that this defeats the very purpose of a vacation and go on to even bring home a hint of that hotel-inspired panache. If you happen to be a part of the latter bunch, then you will love the idea of Apartment Ernst in Kiev. Conjured up and currently being brought to life by S&T Architects, it aims to recreate the atmosphere of a refined hotel room.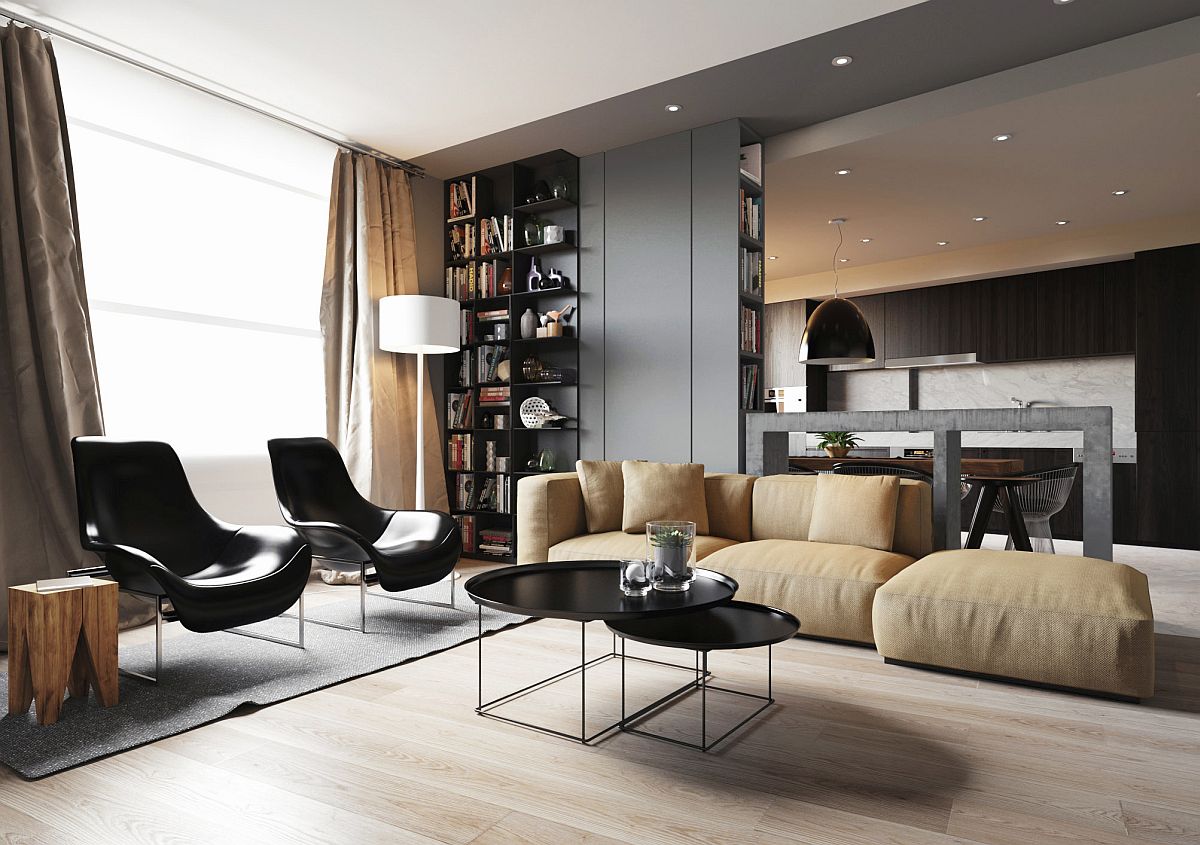 The apartment is being designed to meet the needs of a young family with features that make the most out of the 124 square meters of space on offer. With the homeowners wanting a modern, functional and stylish apartment that embraces a relaxing hotel style, it is shades of gray and brown that dominate the color palette indoors. One of the most noticeable features of the conceptualized apartment is the way in which corner shelves and display units add to the visual without ever seeming ungainly. An open living space that flows into the kitchen and dining room is the heart of the home and also serves as a smart entertaining zone.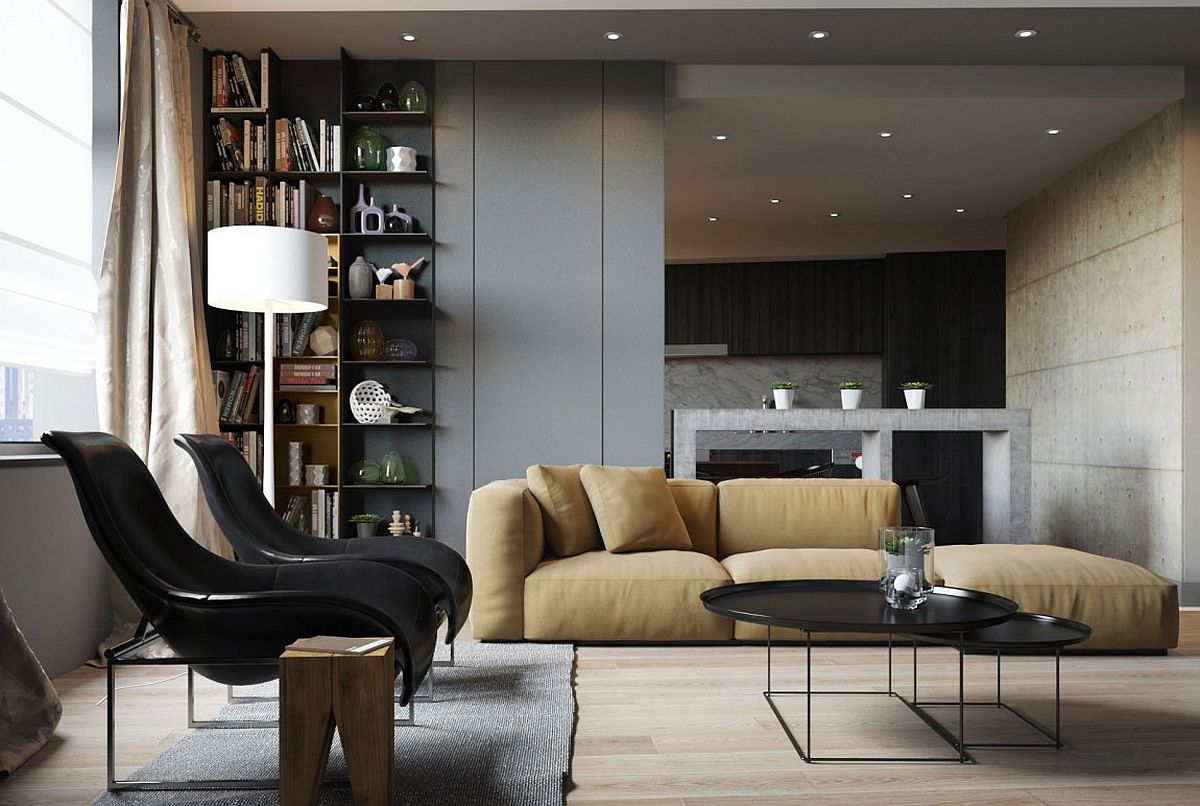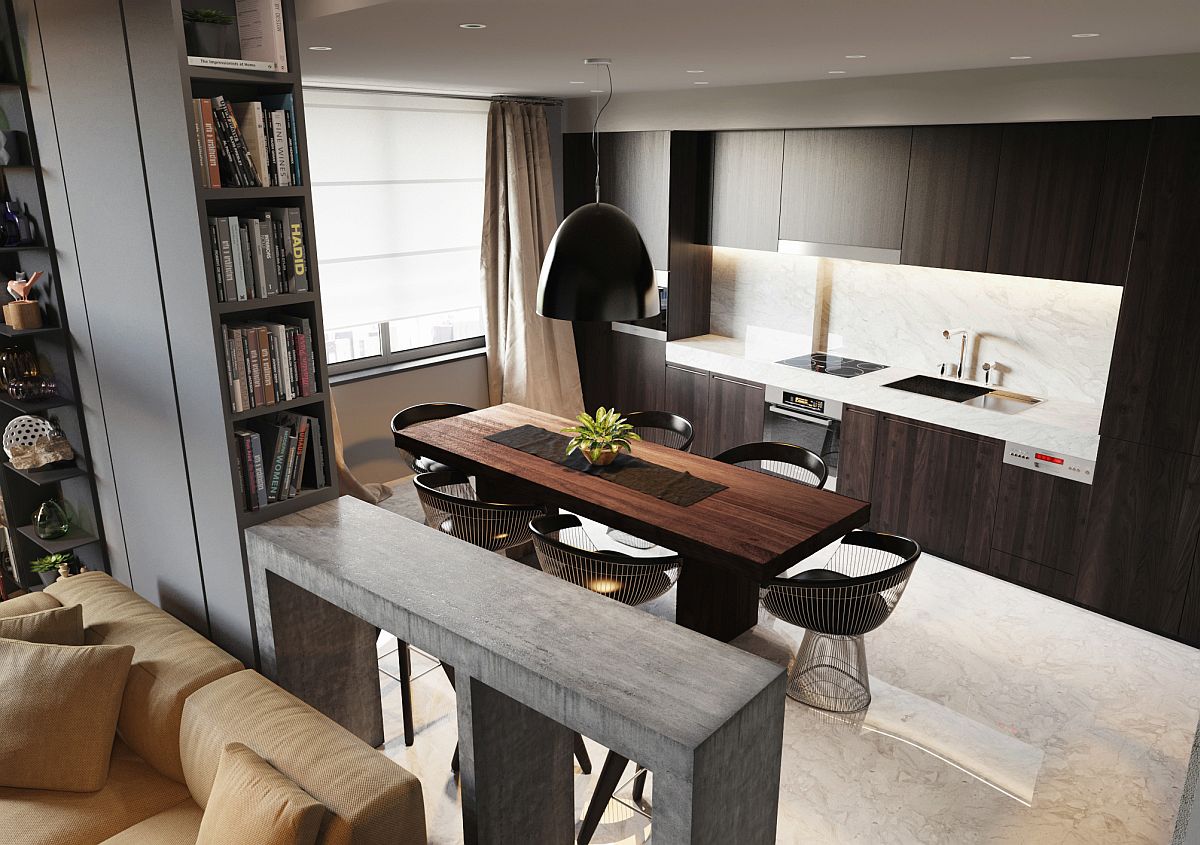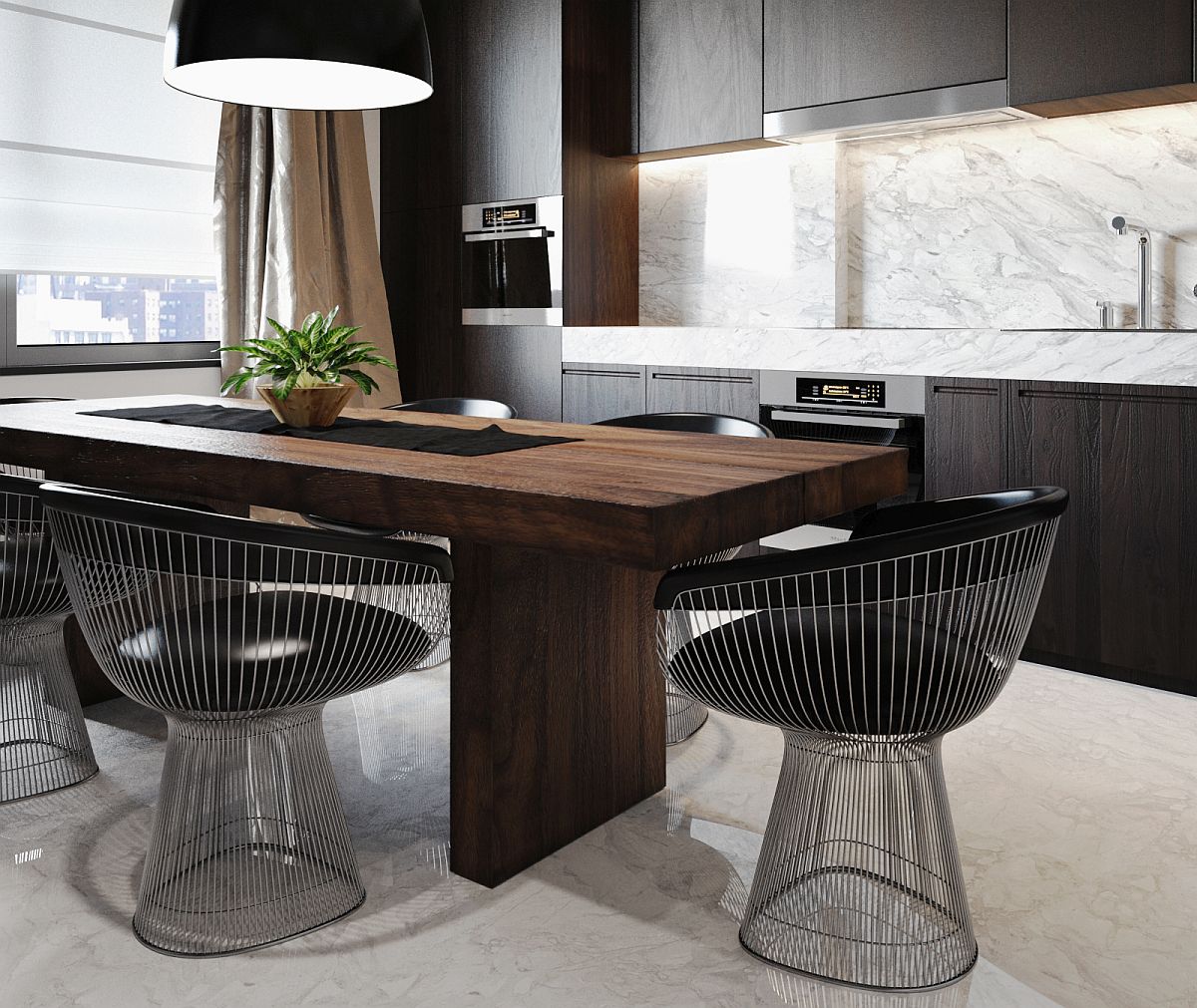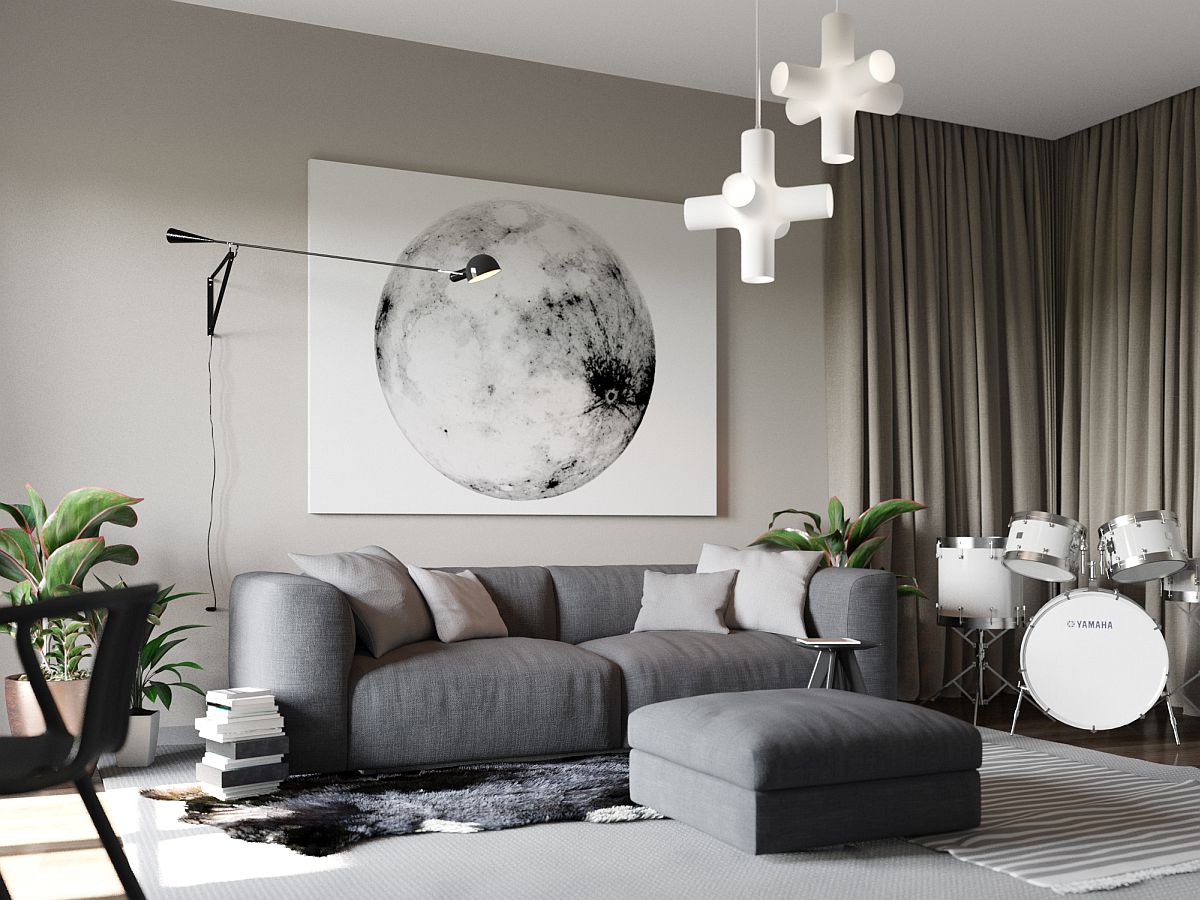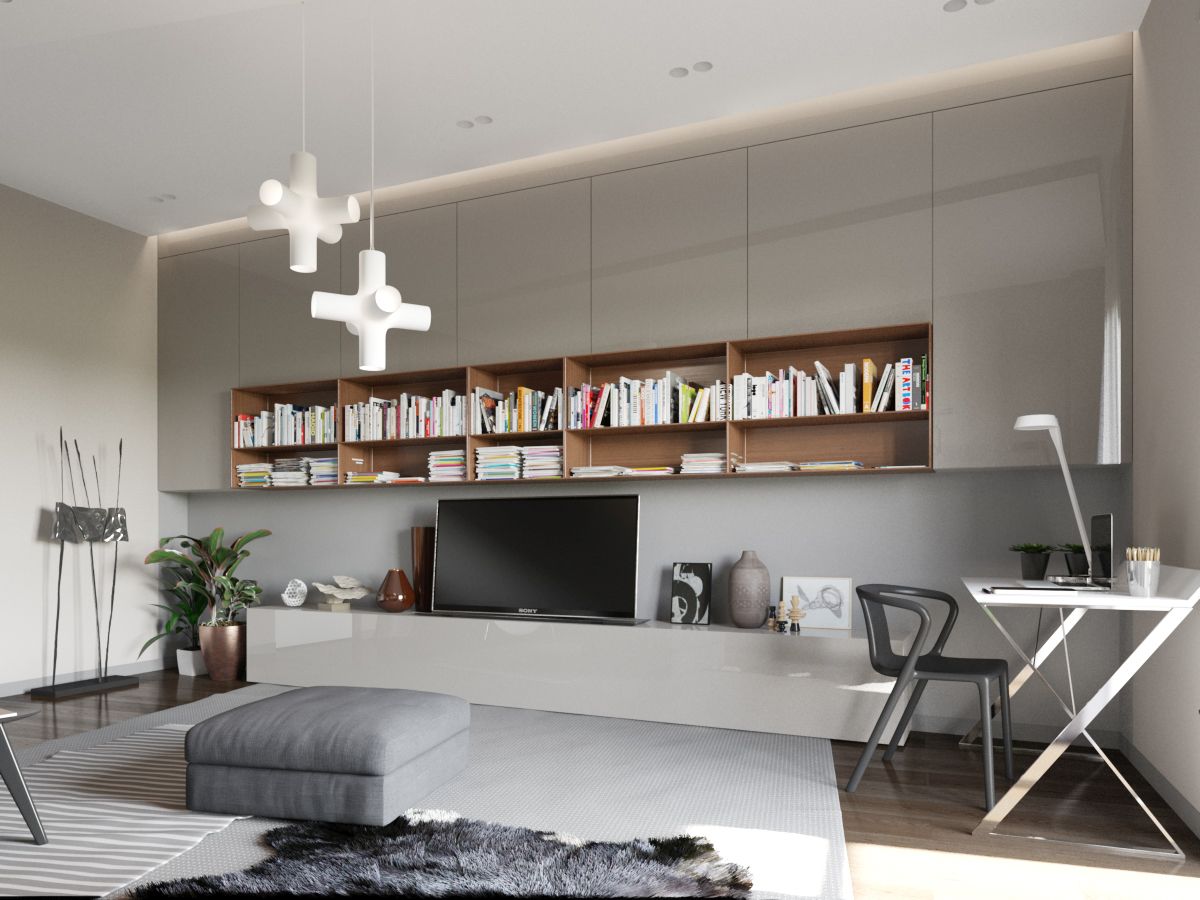 Awkward little niches in the hallway and bedroom are turned into home workspaces with wall-mounted shelving and floating desks, while beautiful pendant lighting puts the final touches on an interior that is both inviting and classy.