Studying distinct architectural styles from different regions of the world not only gives us a clarity on how modern cityscapes have evolved, but also gives us an insight into local cultural history and momentous events that shaped the lives of people living in the region. MiMo is one such elegant, tasteful and unique style that finds its roots in larger Miami and Miami Beach. Miami Modernist (MiMo) came about as a response to international style, and over the last few decades it has survived and evolved, absorbing hot trends and the latest upgrades. The Dilido Haus in Miami Beach, Florida gives the timeless MiMo its own unique twist!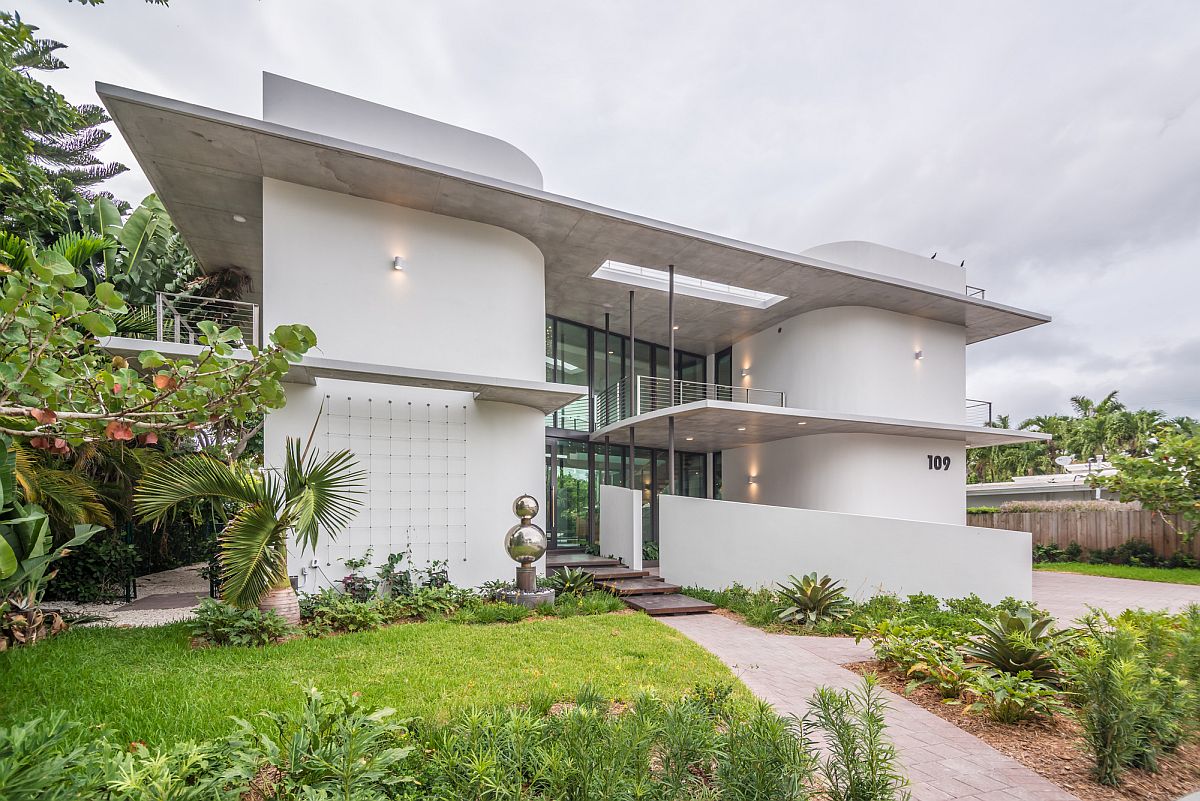 Designed by Gabriela Caicedo-Liebert, the house combines a hint of Art Deco with unassuming minimalism and contemporary ergonomics to fashion a distinct and dashing silhouette. The two main structures of the house that welcome you are both windowless and have a gentle curved edge, with the main entrance located in between the twin behemoths. The flat roof lines stand in contrast to this form and create both geometric and visual contrast with ease. While the exterior seems rigid and minimal, the interior offers an inviting, relaxing and open living area that opens up into the beautiful backyard.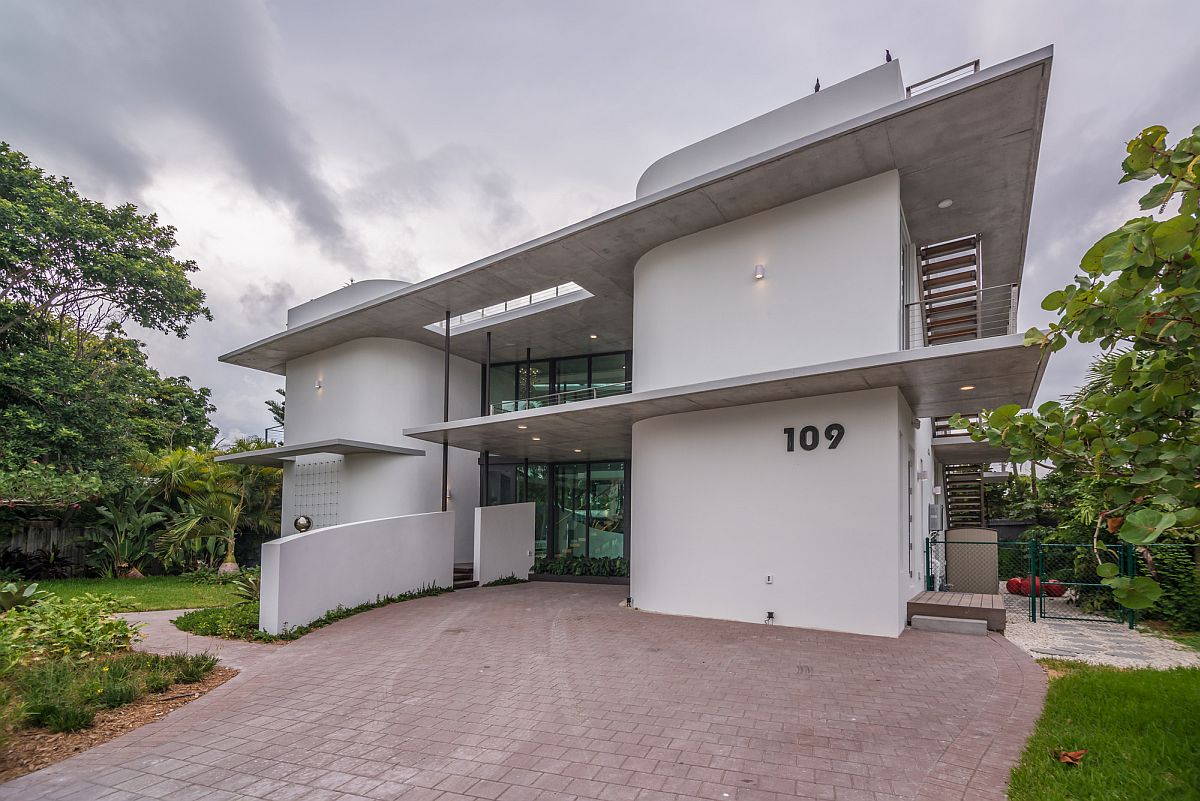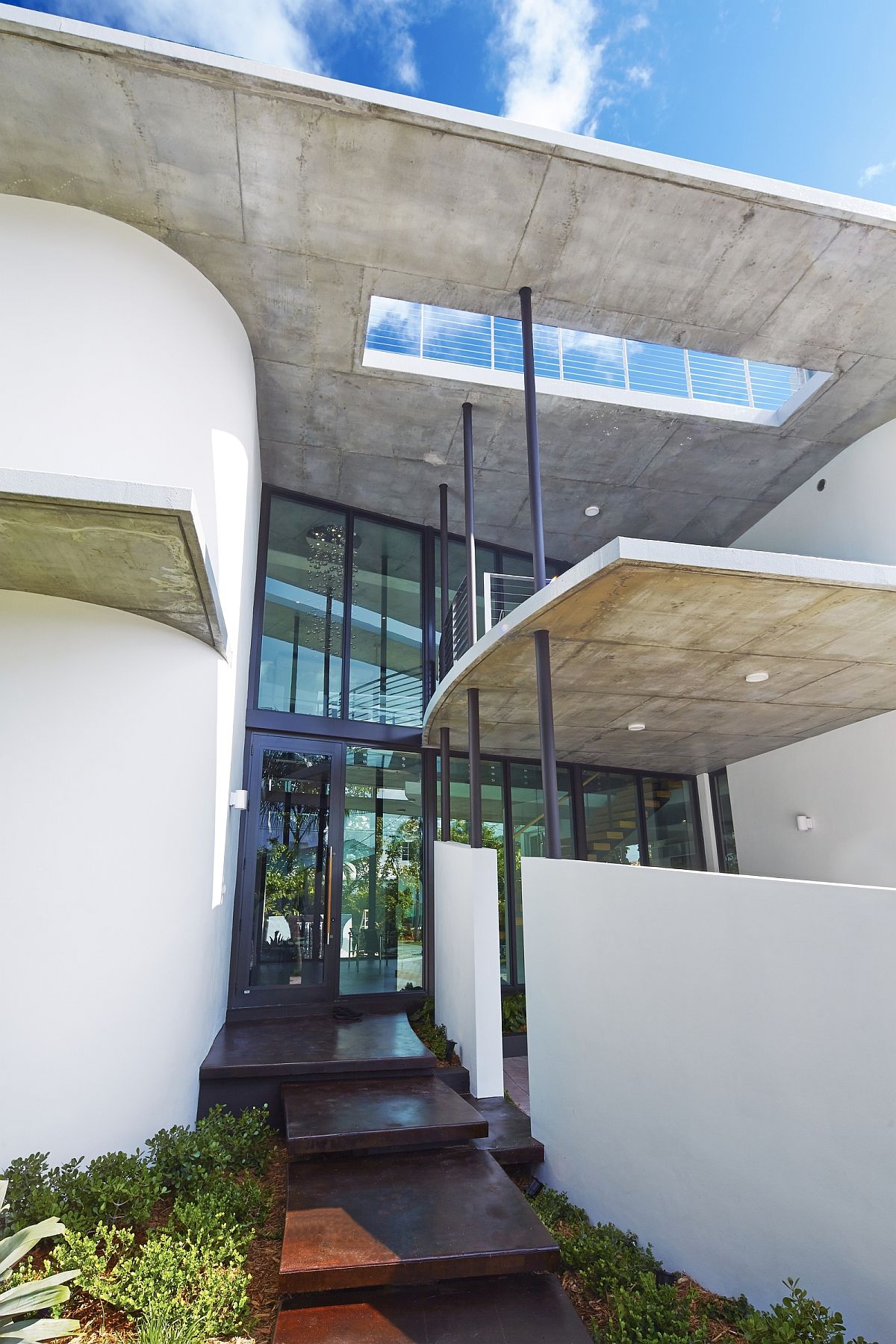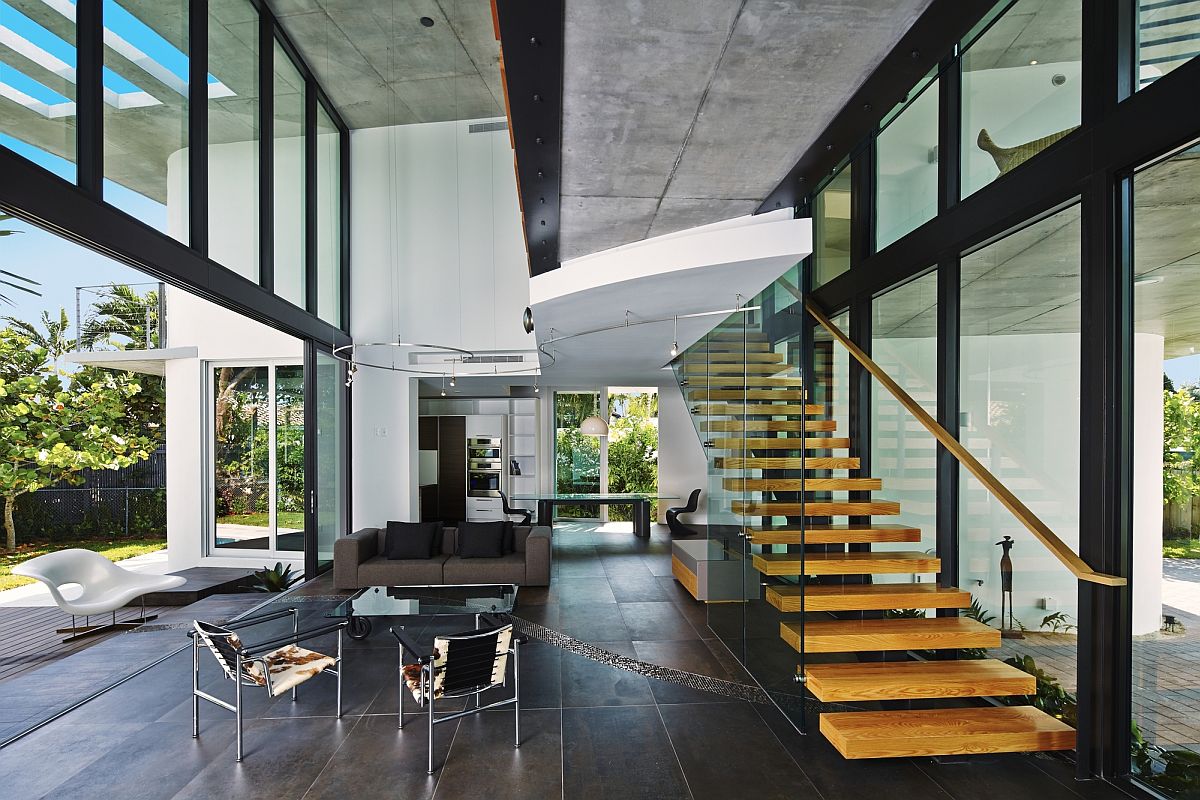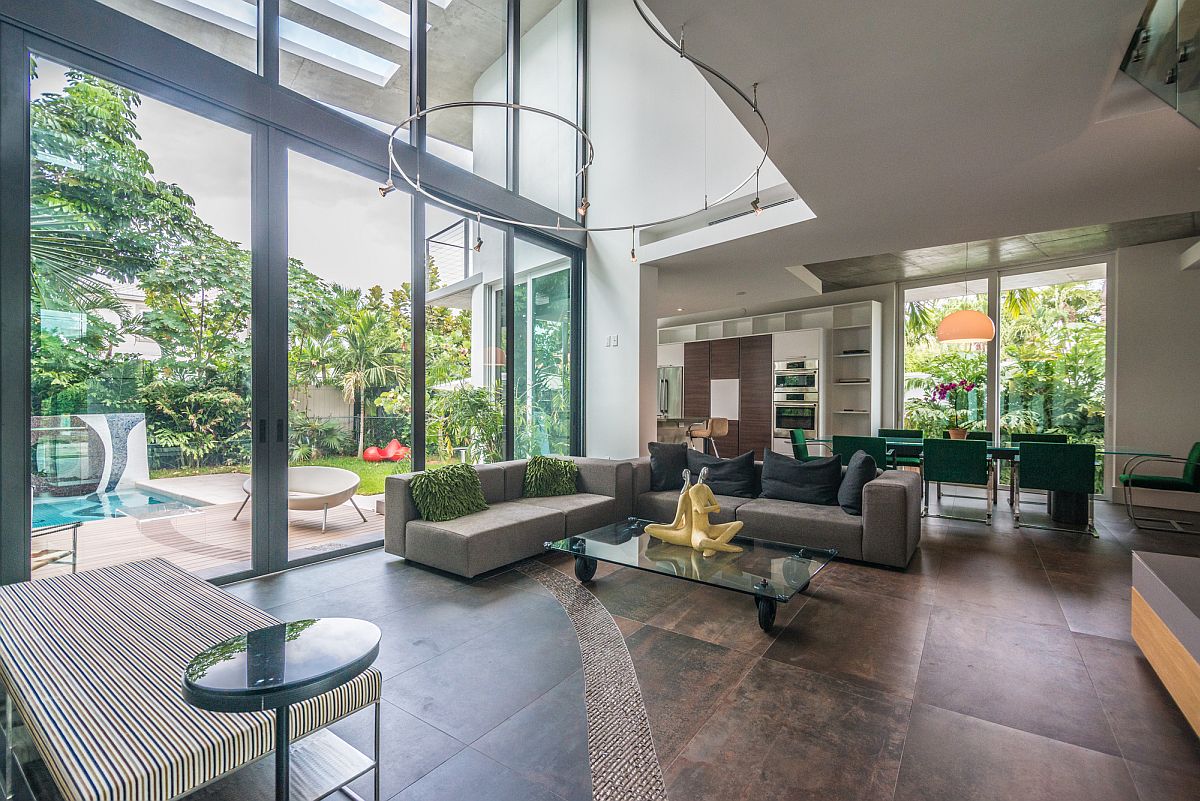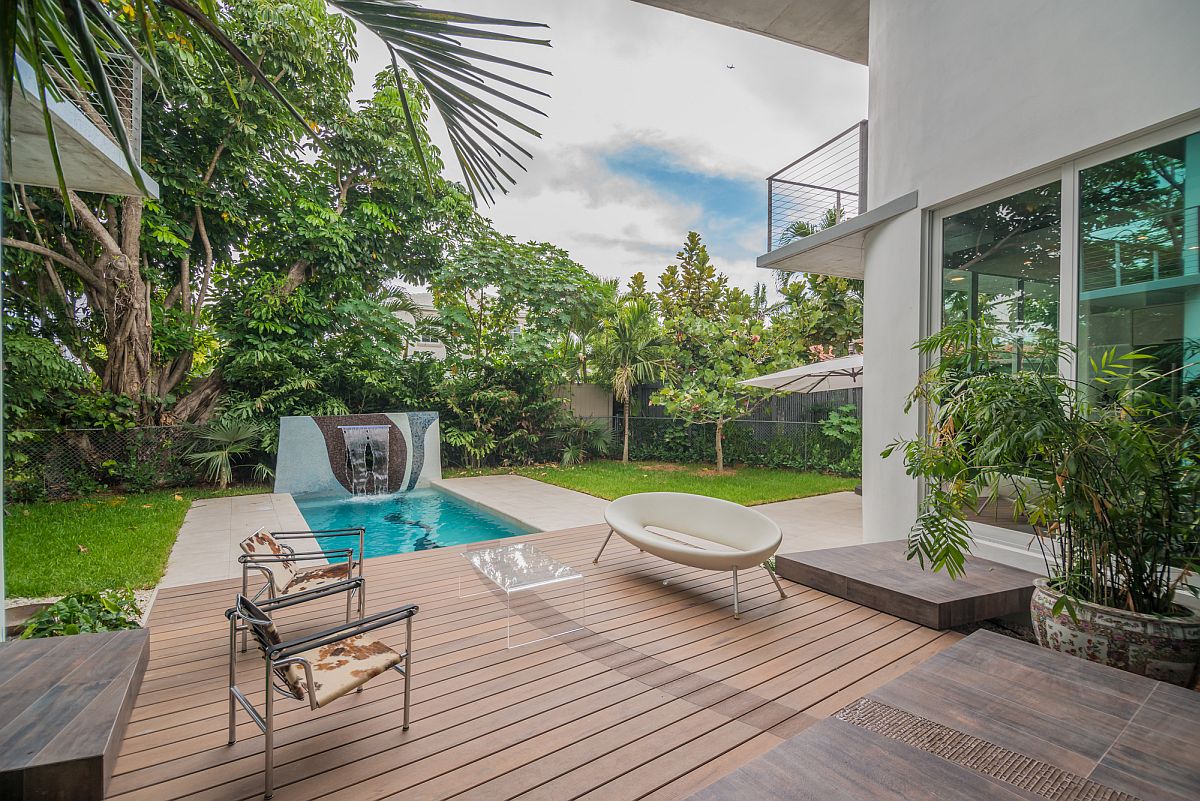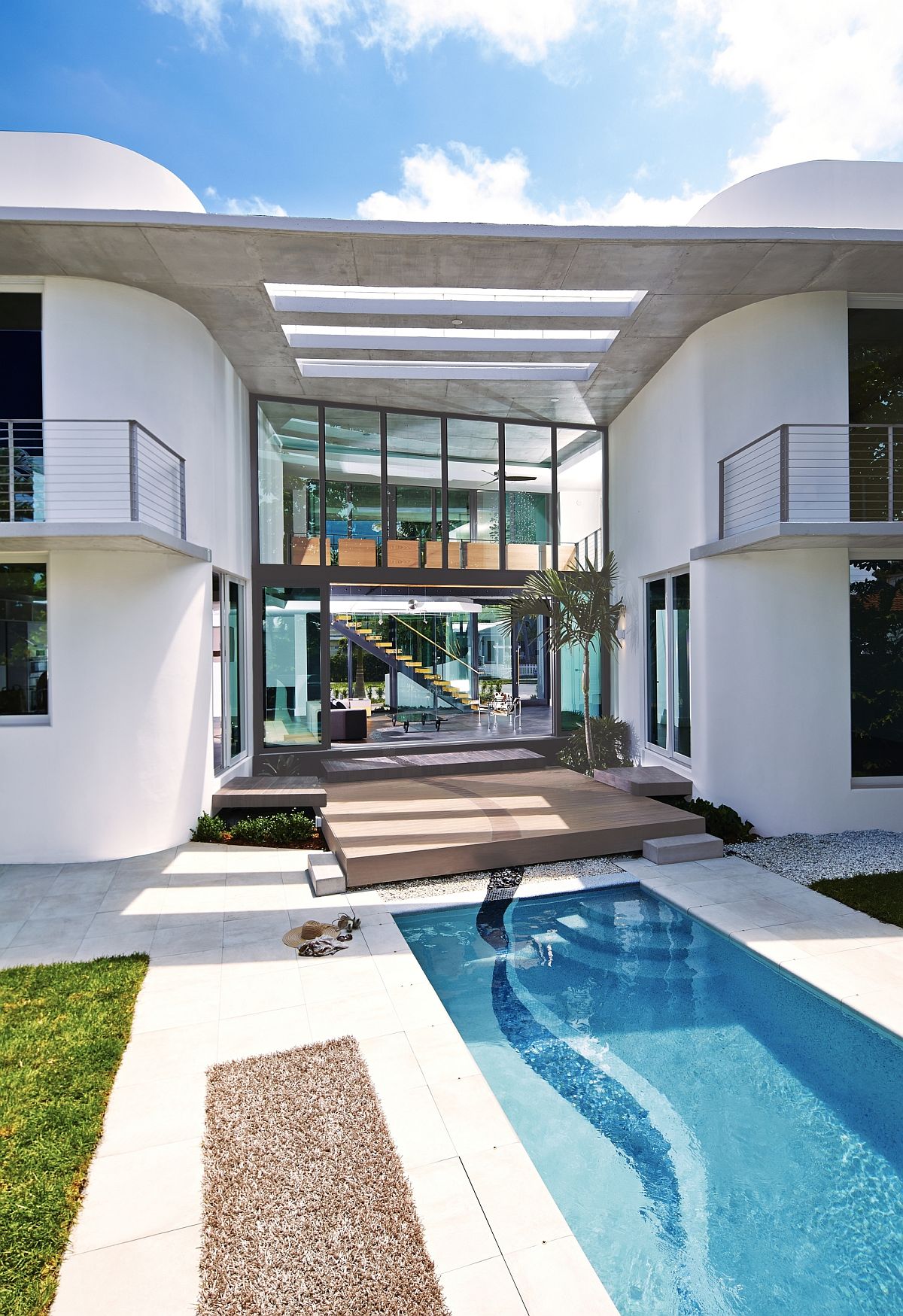 Space is definitely not an issue here, with the two large volumes being connected by a narrow bridge on the top level, even as the lower level is left as open as possible. The gorgeous pool area, wooden deck and backyard become a visual part of the interior, even as the private zones are housed on the top floor. An engaging roof terrace and modern lighting complete a cheerful residence that reinterprets the classic MiMo style in a grand manner.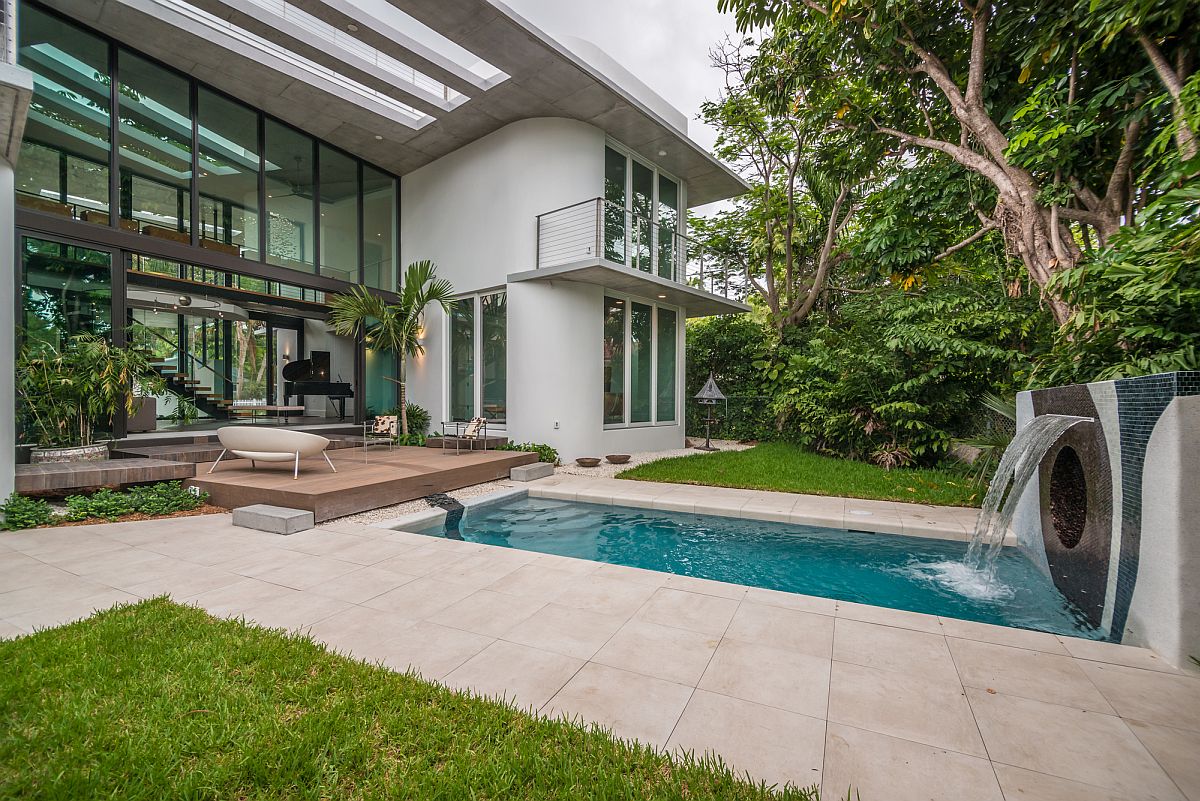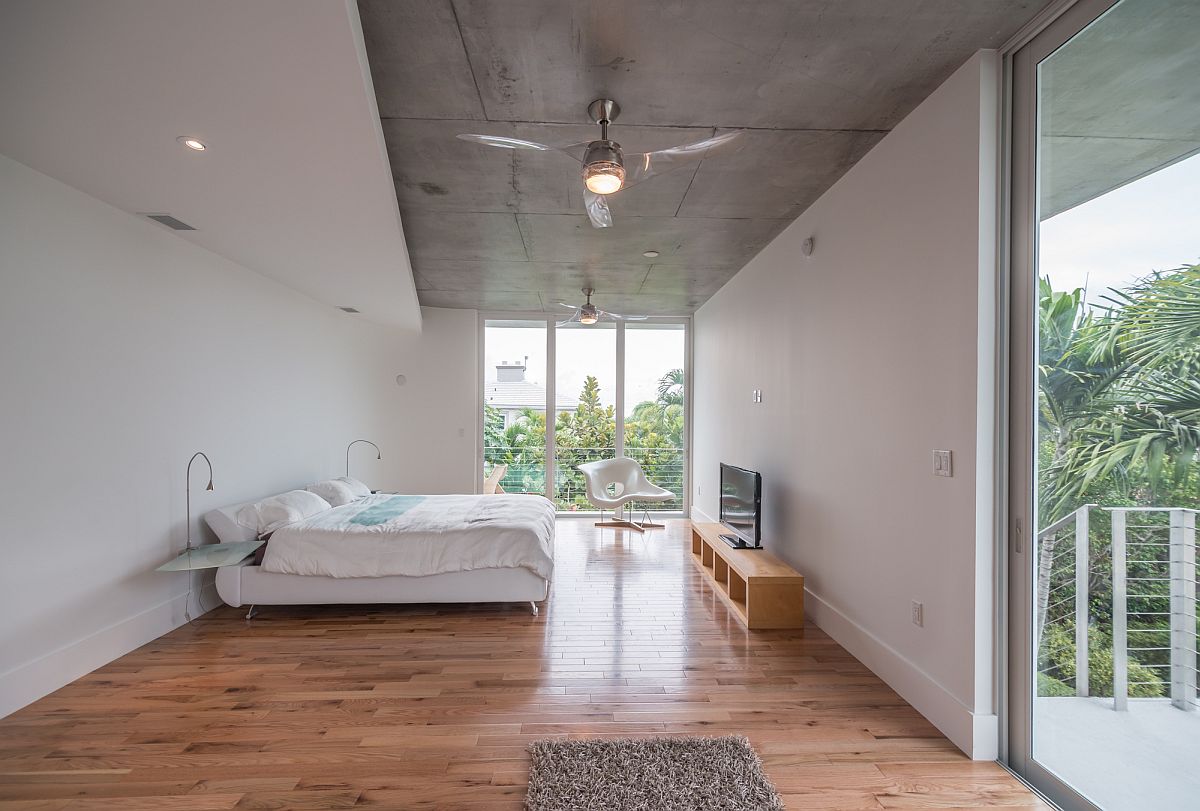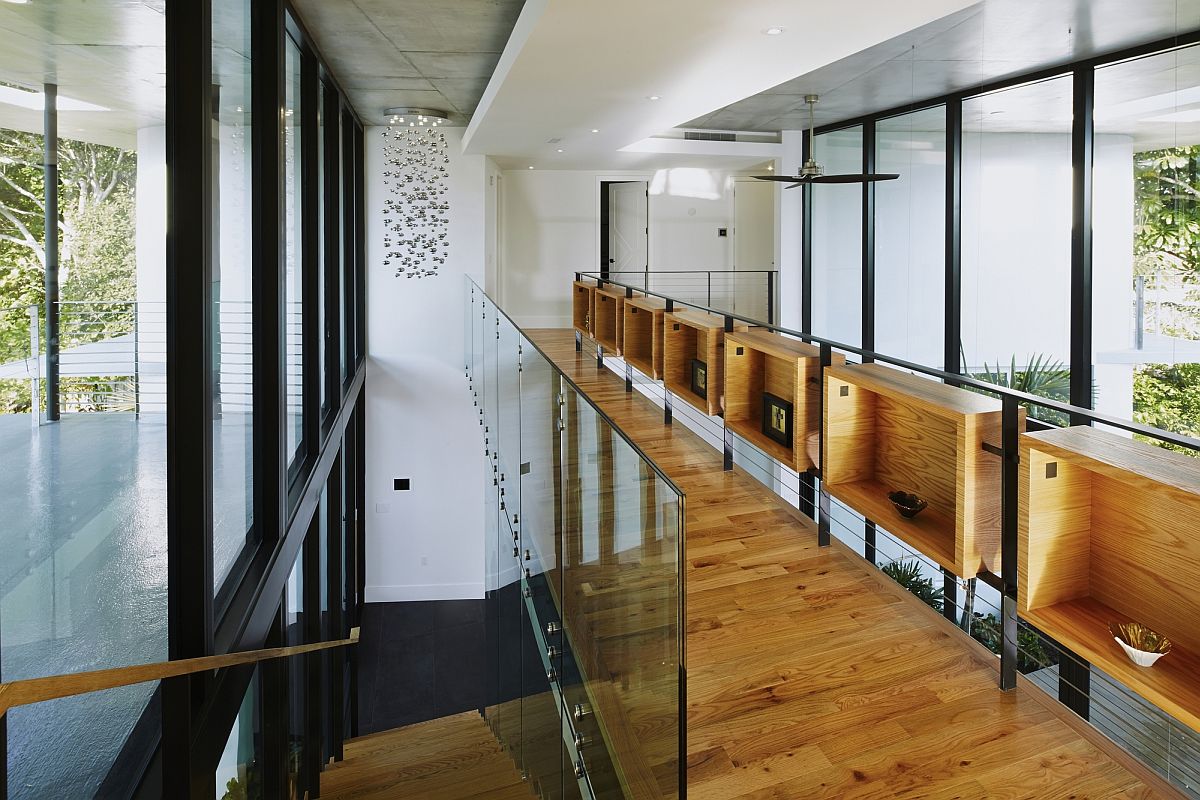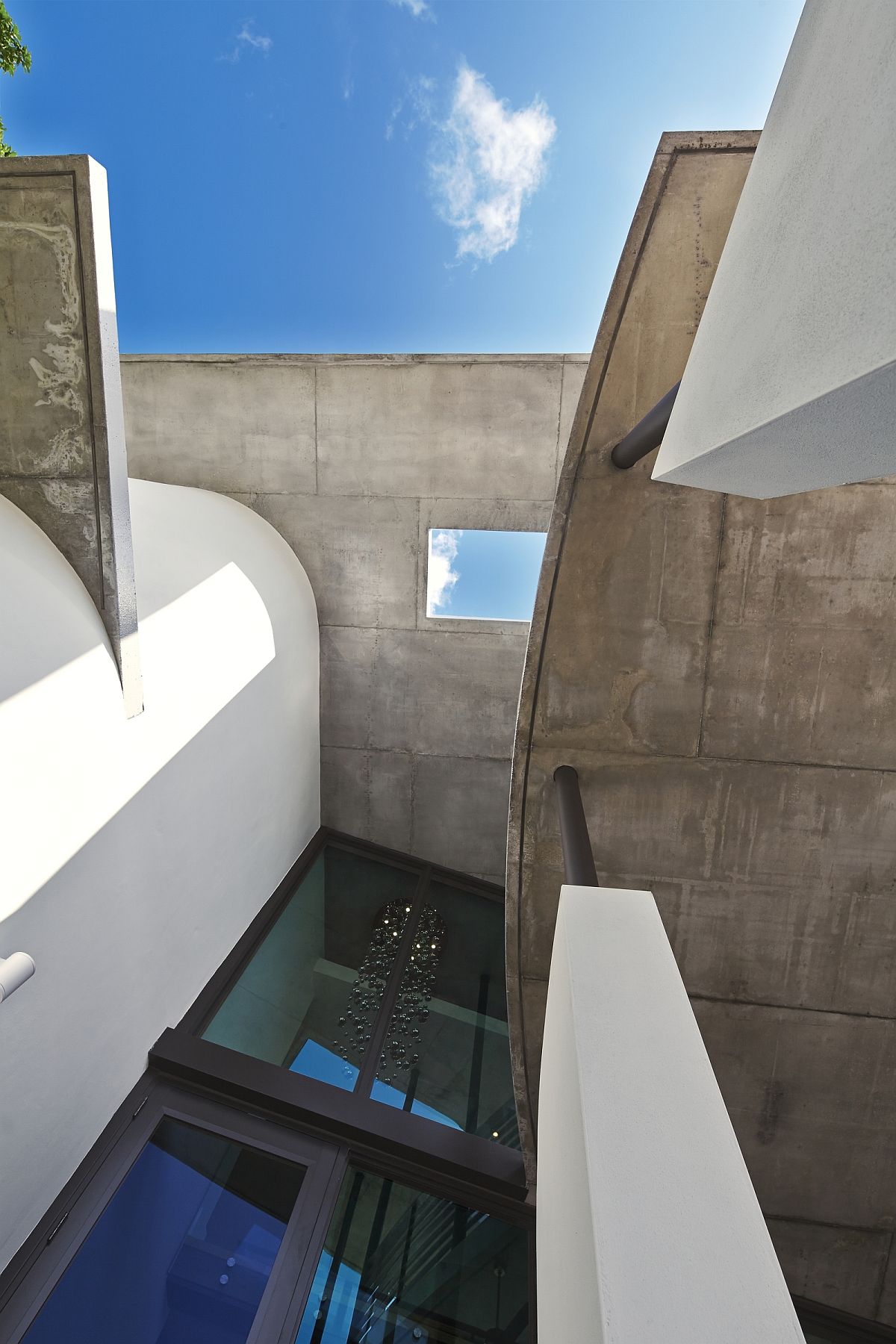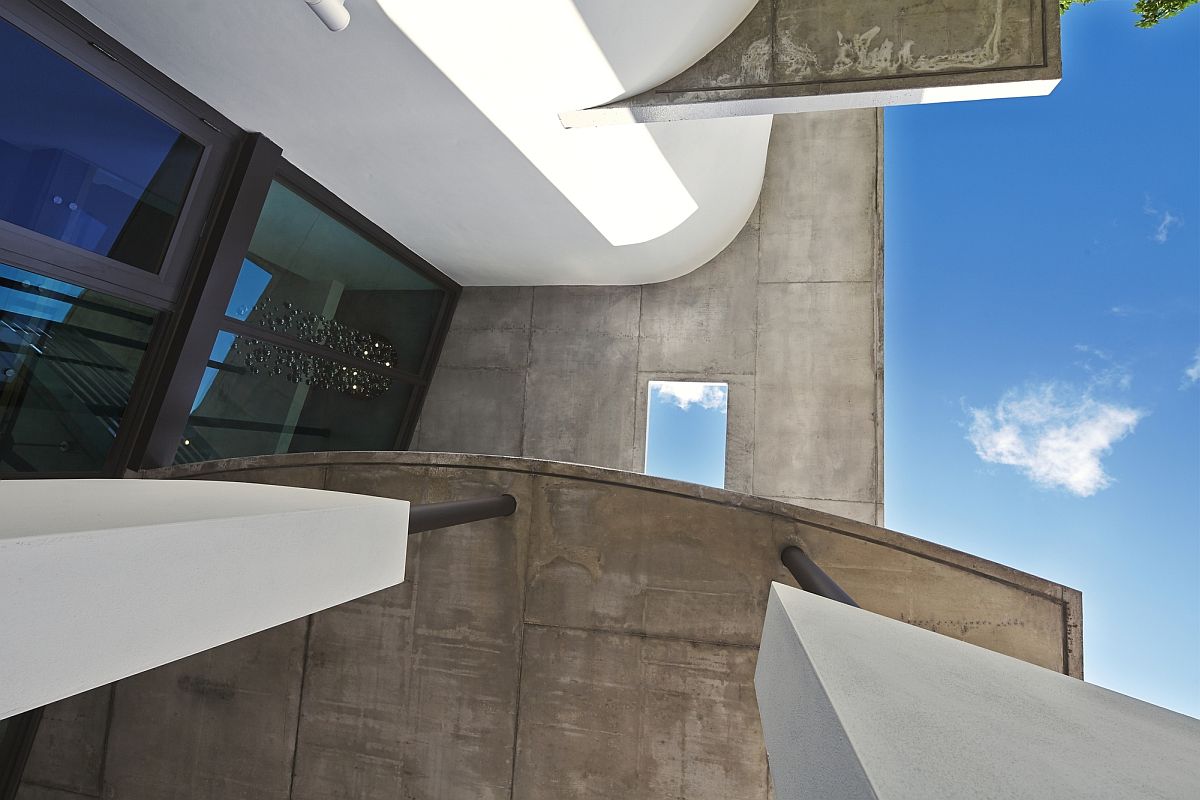 Dilido Haus was built using poured-in-place concrete. Due to the sandy terrain of the island, more than 30 pilotis, approximately 12 meters (40 feet) deep, support the foundation. The glass windows and doors resist 110 Km/h (177 miles per hour) winds.