Few colors have dominated the trend charts in the last few years like gray. It is not just the hottest neutral around but also a versatile color offering a wide array of shades that can either be used to create a classy backdrop or highlight a few selected architectural features. Gray gives your plenty of design flexibility and allows you to decorate with your favorite multi-colored accessories with ease. Beating the boredom of beige and the mundane presence of white, gray in the kitchen is a perfect choice for those who love a sophisticated and fashionable kitchen.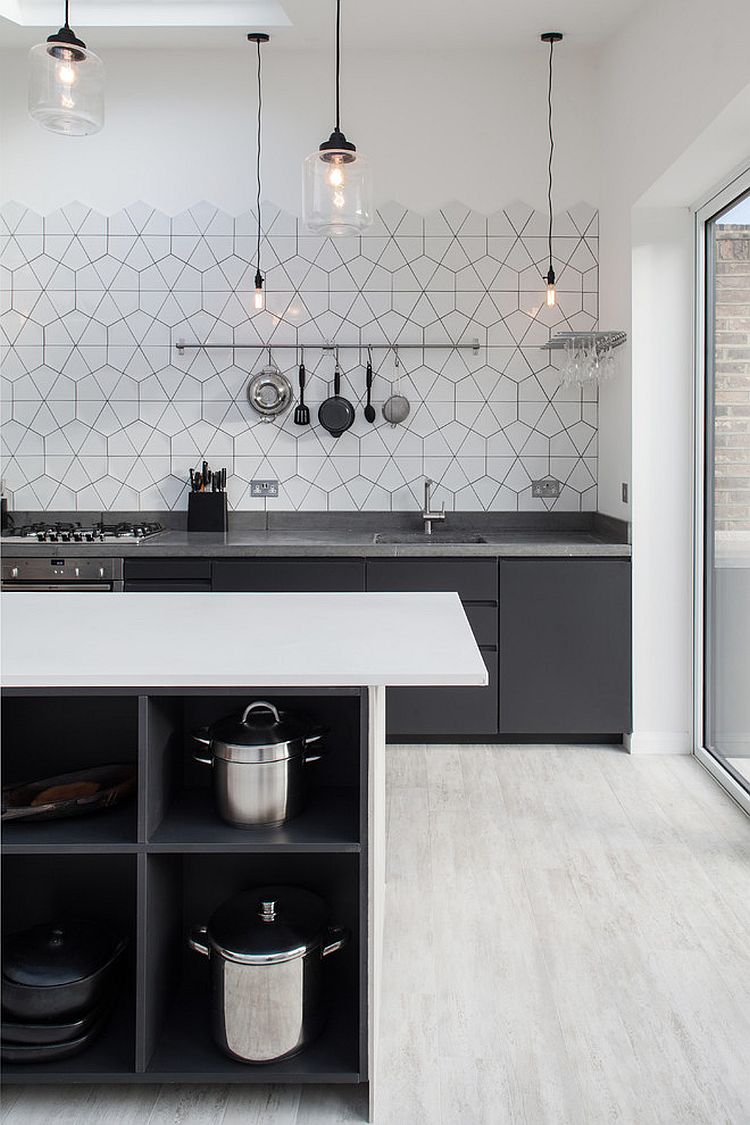 Despite its distinctly urbane appeal, you will be surprised at how well gray works even in more rustic kitchens with styles such as farmhouse and country chic. Of course, it need not be the only color in the kitchen, and you can easily combine it with bright accents and a traditional white backsplash to create a captivating kitchen. Exquisite and classy, the 50 fabulous gray kitchens we have lined up today will tempt you to reconsider your kitchen color scheme as well!
Gray and White Kitchens
We start off with the elegant and seemingly effortless combination of gray and white in the kitchen, and this is definitely a good way to go for those who are worried that gray will turn the kitchen into a somber setting. If you live in a place where winters are long and it is mostly cloudy with dark, dreary days being the norm, bright white in the kitchen coupled with light grays is the best way forward. Darker, colder grays work better for those living in the sunny tropics, as they benefit from the abundance of natural light.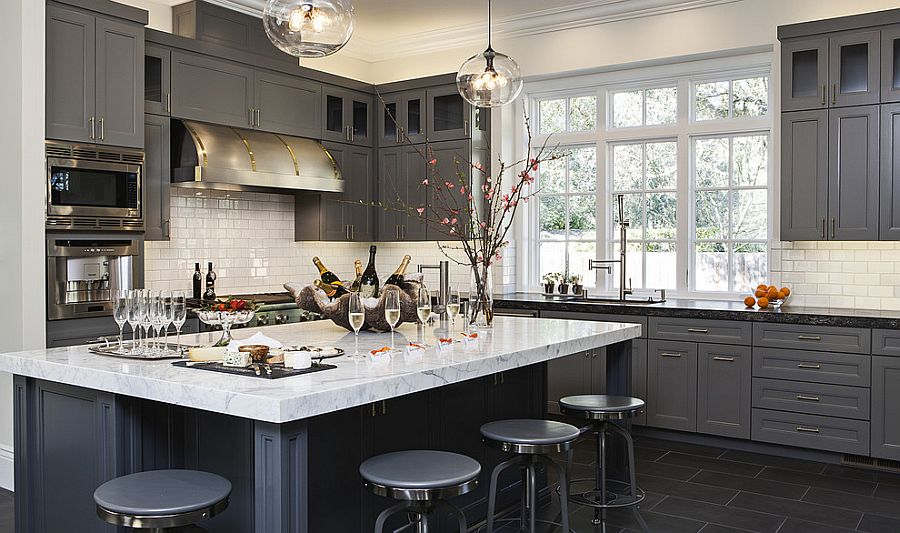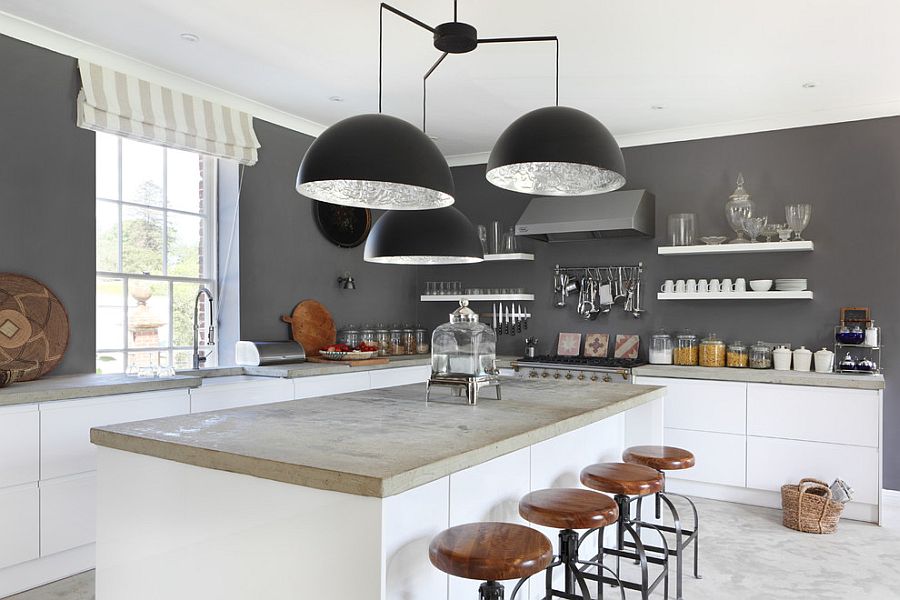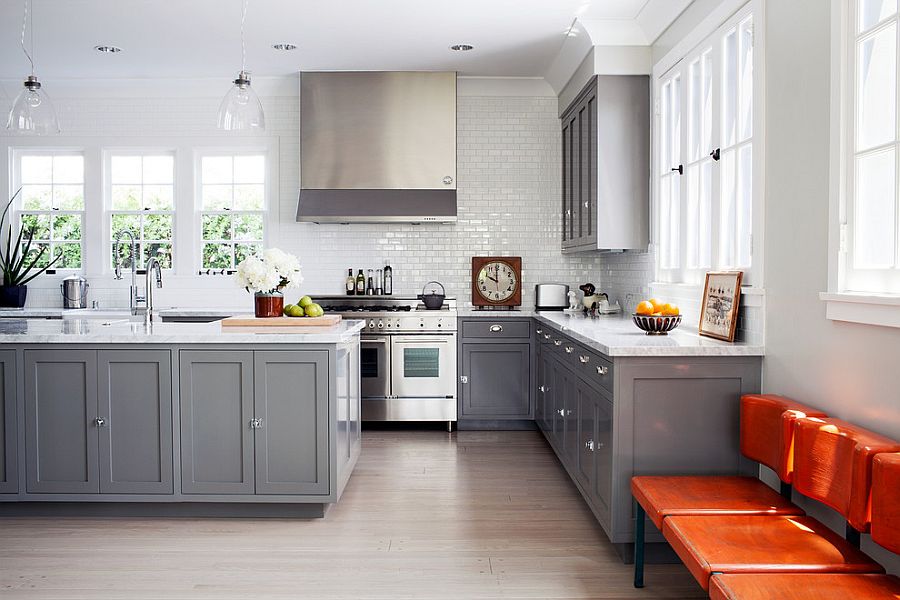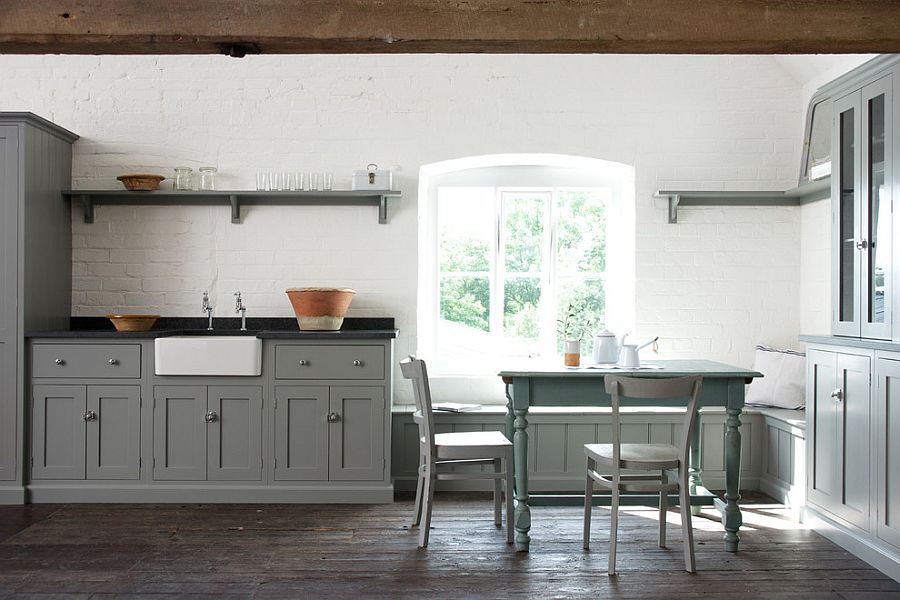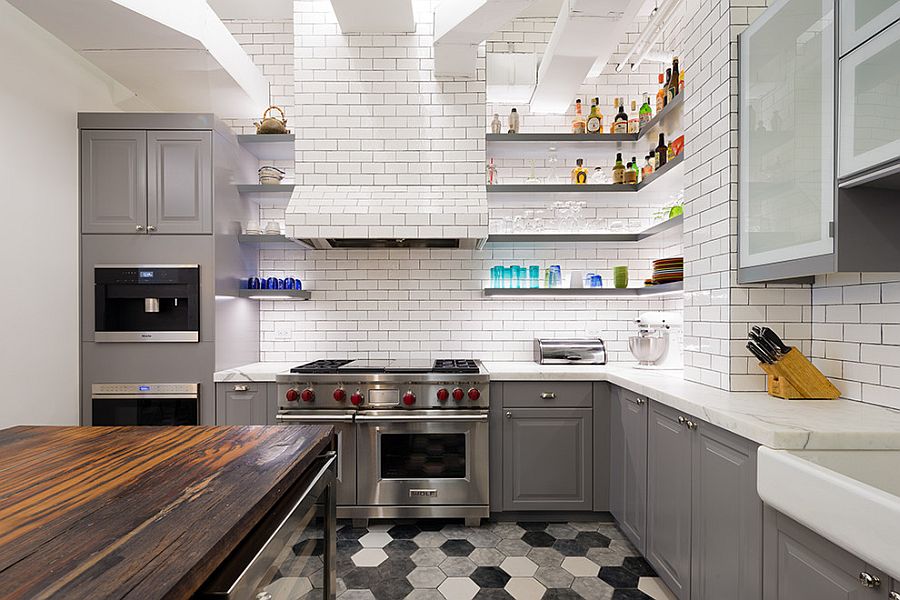 White and gray can replace the more traditional black and white look in the kitchen effectively, with gray stylishly anchoring the space. Most often it is the backdrop that is kept white in such kitchens, with the cabinets and the central island bringing in all the gray you need. This is a combination that exudes poise, panache and a sense of breezy modern charm.
Garnish with Bold Color
The beauty of gray is that it seems to double up both as a lovely neutral hue and a curated, colorful shade depending on how it is used. This is exactly why it is replacing white and beige in so many modern kitchens and has become the go-to color for interior designers across the planet. While gray already brings a splash of excitement along with it, you can take this to a whole new level by adding pops of bright colors such as red, yellow, orange or green to turn your kitchen into an absolute showstopper. All you need here is either colorful kitchenware or appliances to add that hot contrasting hue.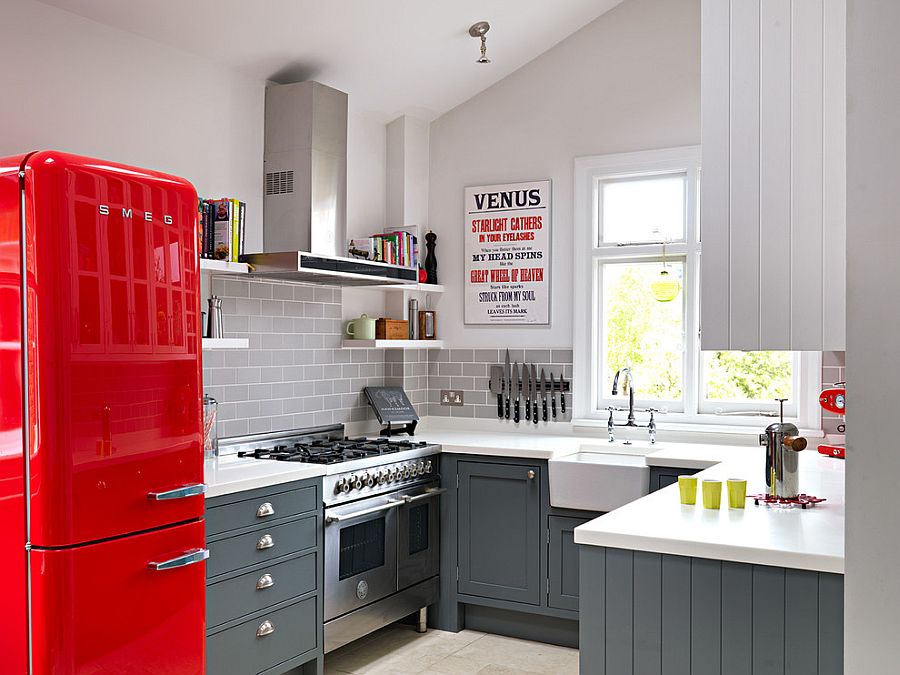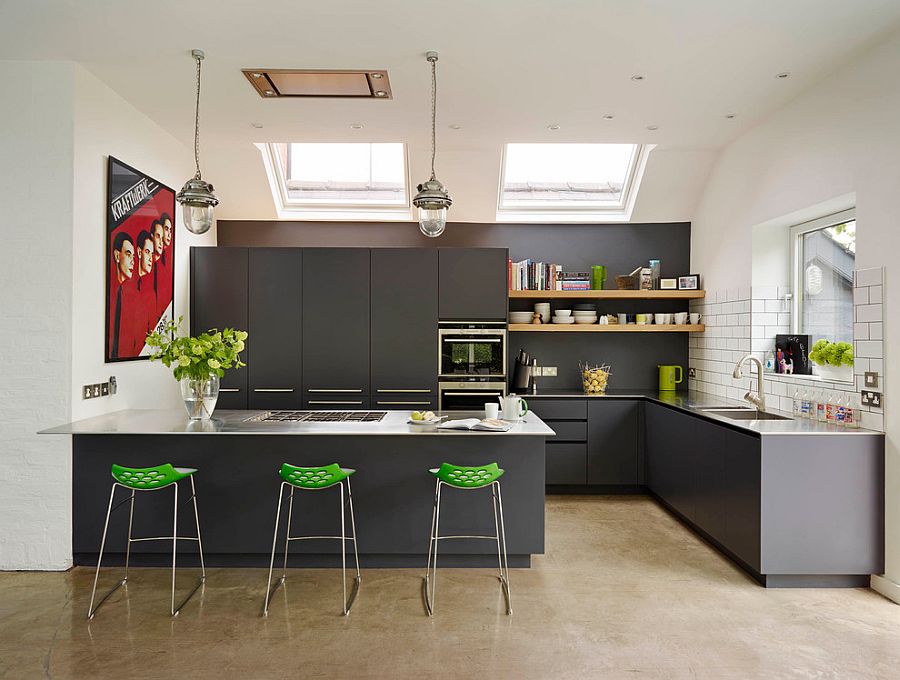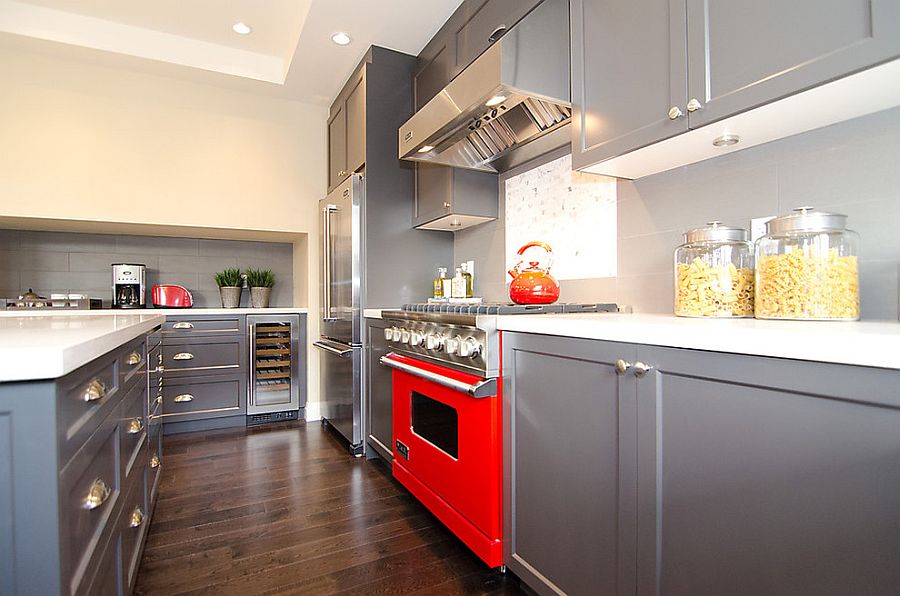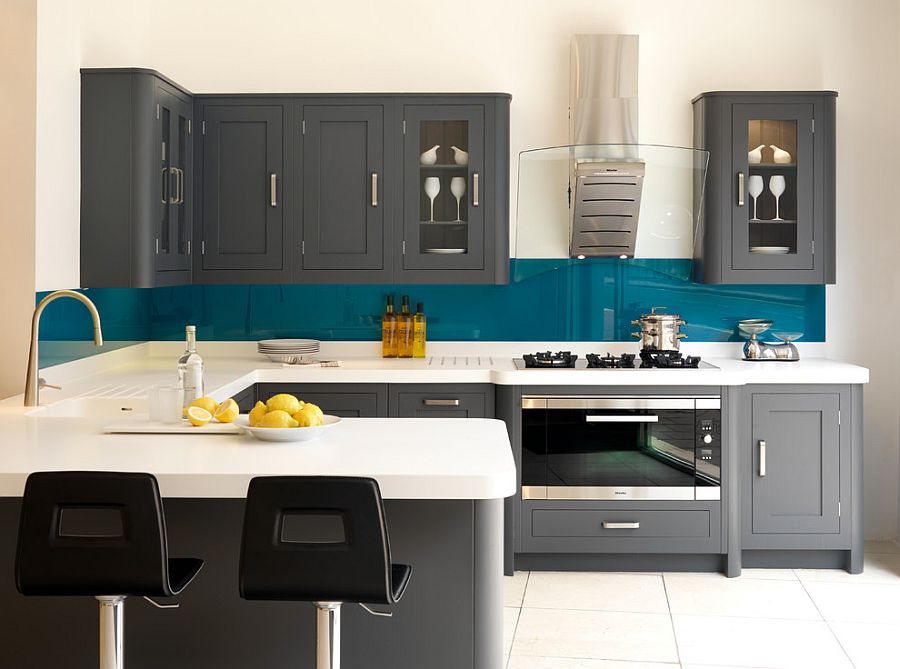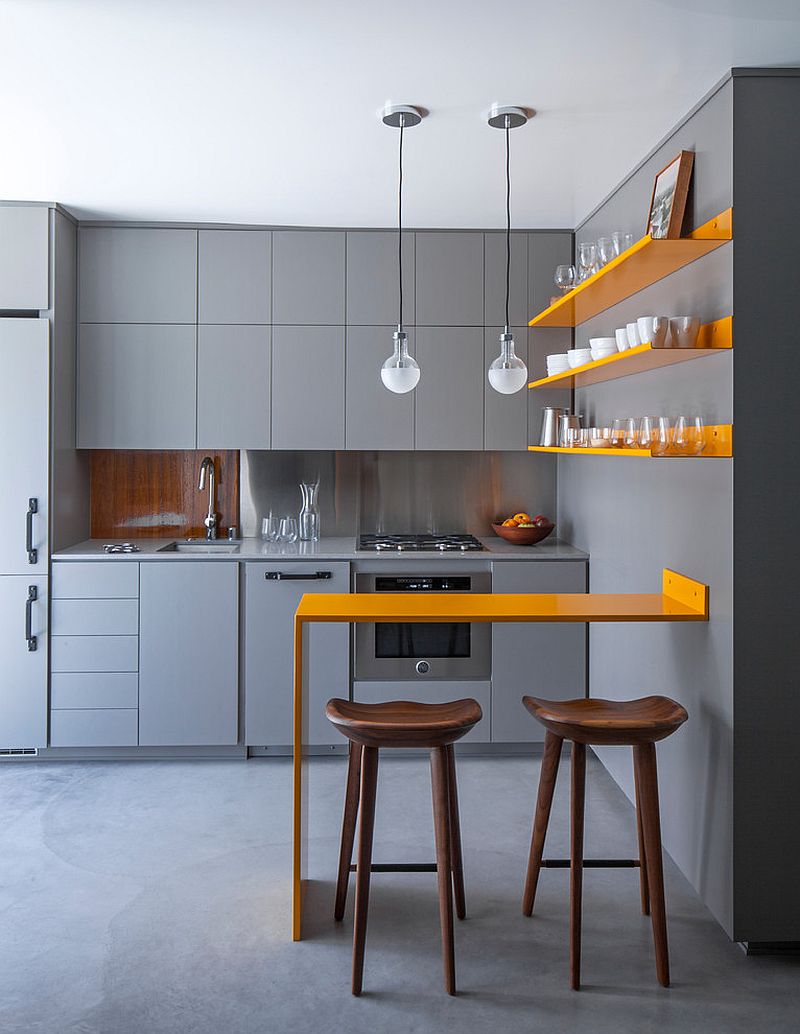 In the Right Light!
We did talk about how your local weather plays an important role in determining how much gray you can use in your kitchen and which shade to go for. This is largely because darker grays in poor natural light can create a gloomy atmosphere that no one is happy with. Lighting is a big part of that perfect gray kitchen, whether its style is contemporary or traditional. Ideally you would want a wonderful stream of natural light to illuminate the space during daytime, with a combination of smart recessed lighting and pendant lights taking over at night. Since lighting is much more than just an aesthetic feature in the kitchen, getting it right is absolutely essential.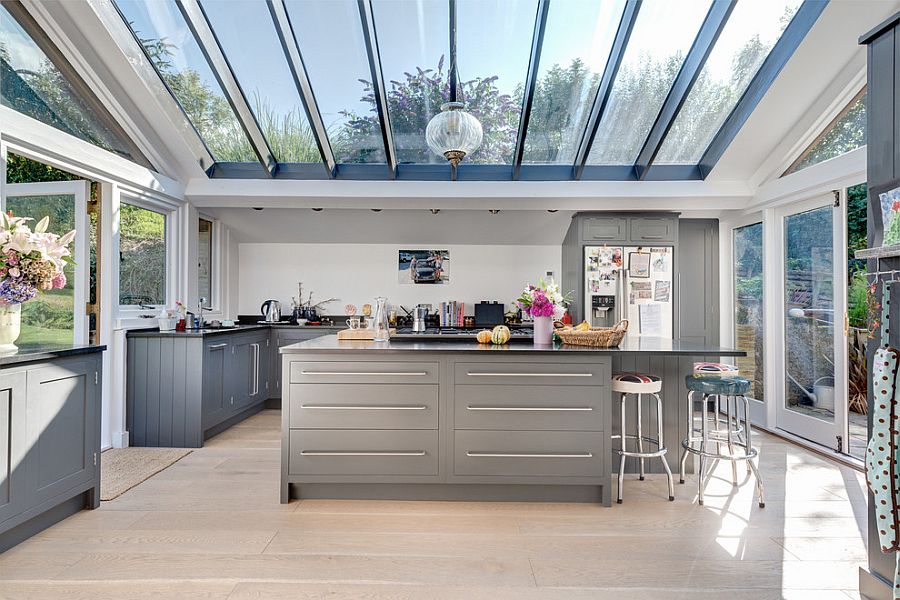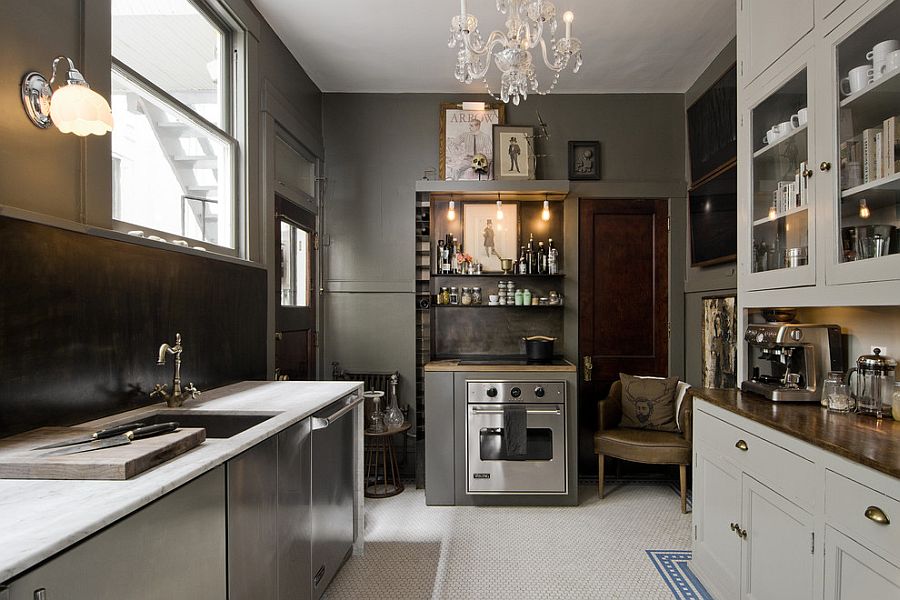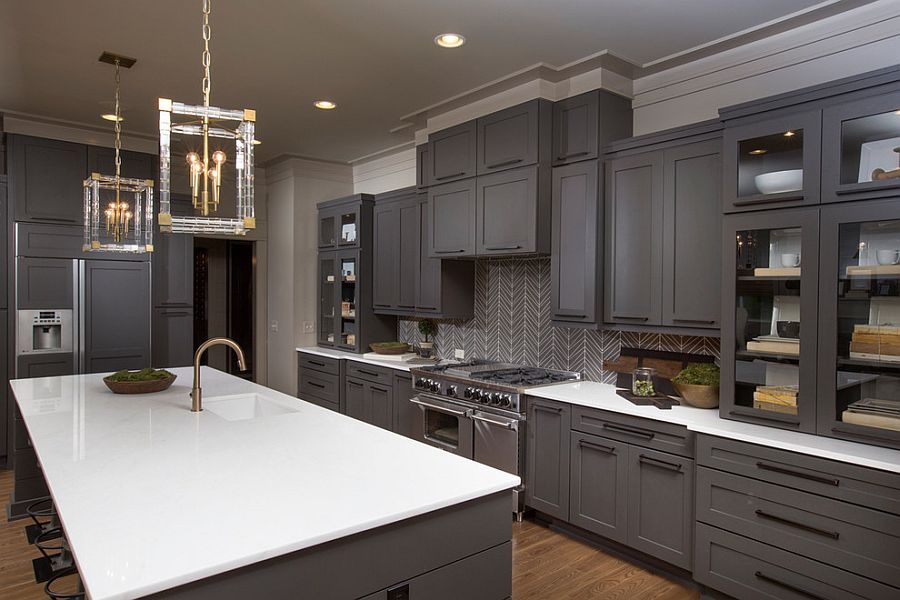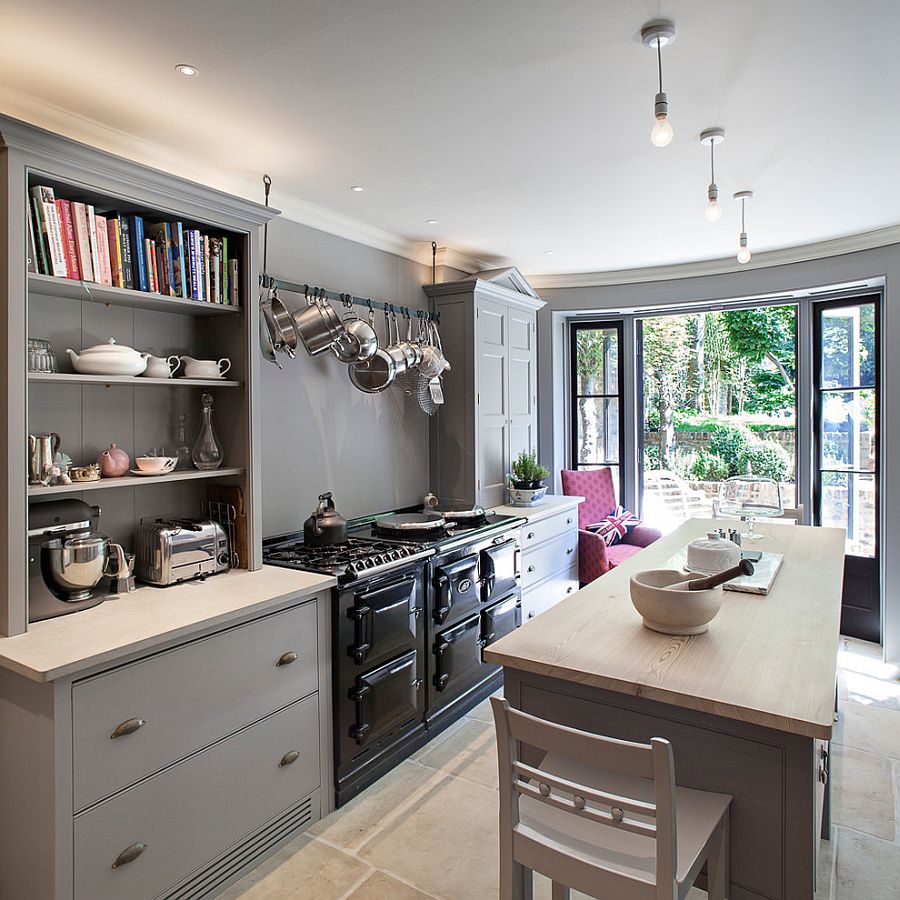 The usage of strip LED lights underneath wall-mounted top cabinets is a popular trend of late, and it also offers even, functional lighting for the kitchen worktop below. Large chandeliers or lovely pendants above the kitchen island that complement its color scheme and style are a 'must have' as well. With most contemporary kitchens opening up into the rear garden, patio or even a courtyard through large glass walls, natural ventilation rarely seems to be a problem.
Whip Up Diverse Shades
50 shades of gray means a completely different thing in the world of interior design, with the diverse hues, tones and shades of the hottest neutral leaving you mesmerized at every turn. A tone-on-tone approach to using gray in the kitchen gives it a stylish yet engaging look where monotony does not set in. You can even combine cabinets with different styles and hues by carefully transitioning from one shade to another, even as the backdrop remains constant. In some kitchens, gray will end up as the dominant color, while in others it can happily play the role of supporting cast depending on the variant that you adore and how you use it.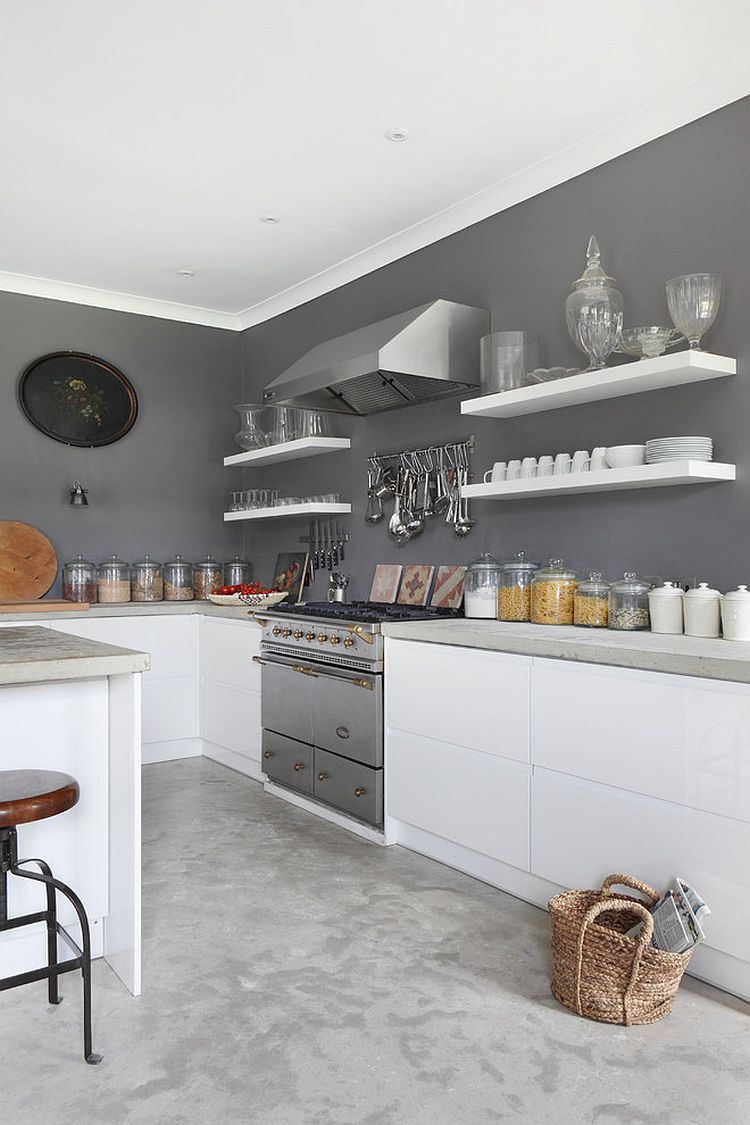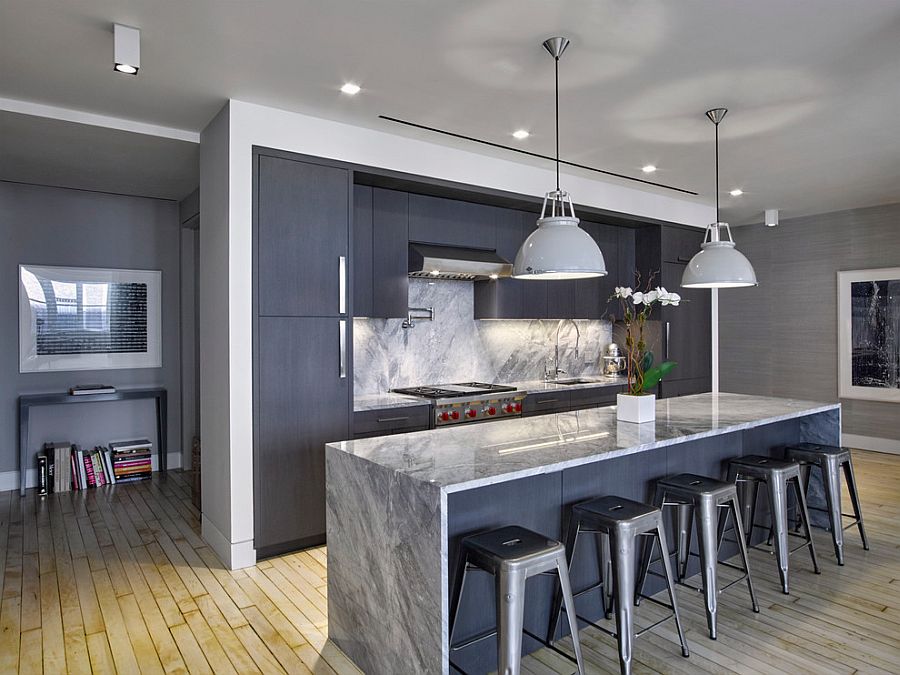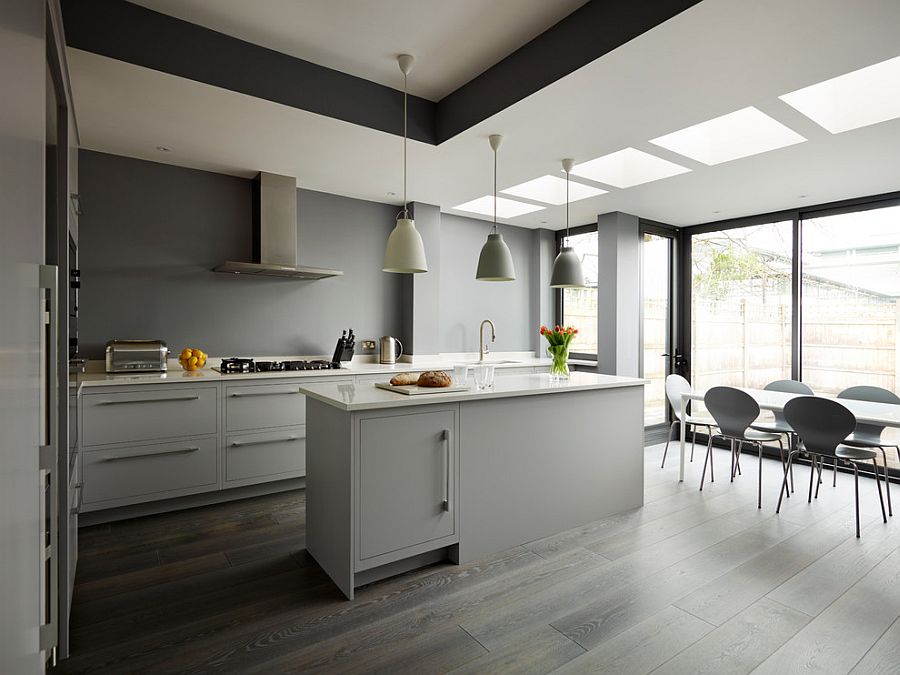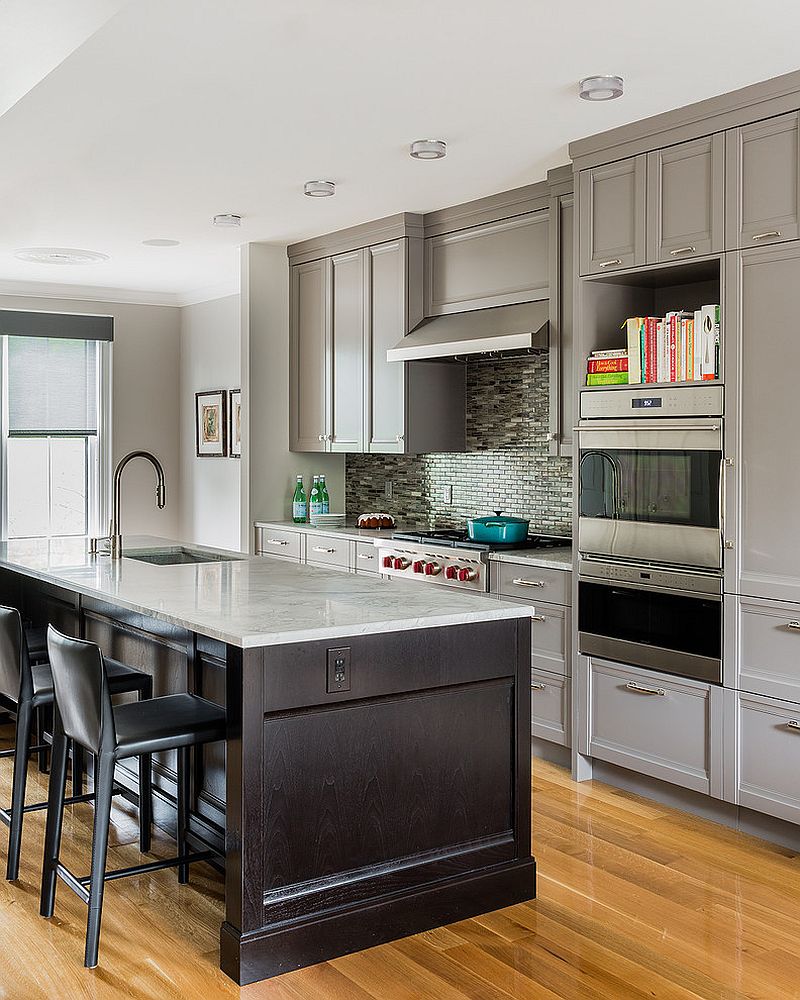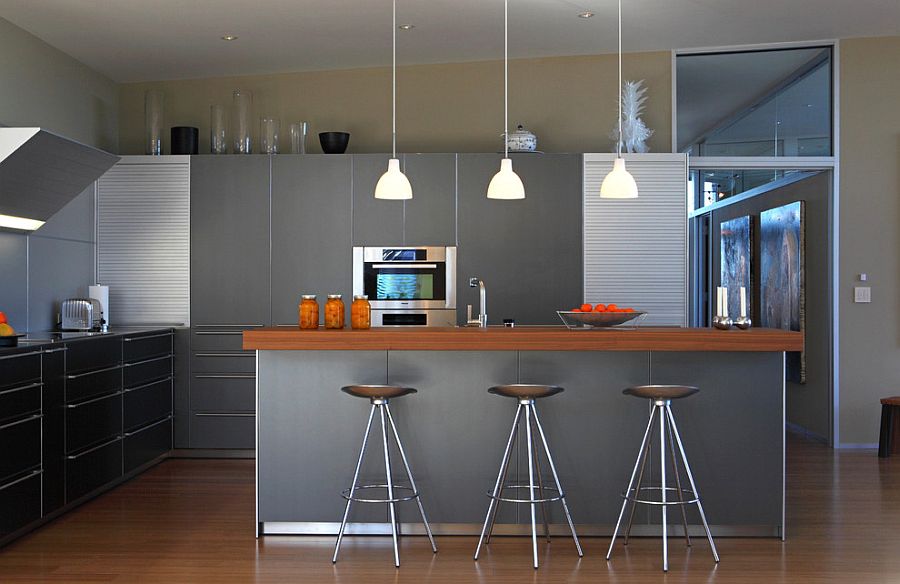 Small Kitchens in Gray
Finally, there is the small kitchen, a far-flung world from its richer cousins who always seem to bask under the spotlight, be a part of the grand cover story in every design magazine and the envy of millions across the globe. Let's face it, not all of us can splurge on a lavish kitchen with loads of available space. Yet this should not stop you from either using gray or turning that modest kitchen into a masterpiece in its own right. The idea that gray creates a claustrophobic setting in small spaces is misguided, and often it is poor planning, clutter and bad lighting that perpetuate this myth.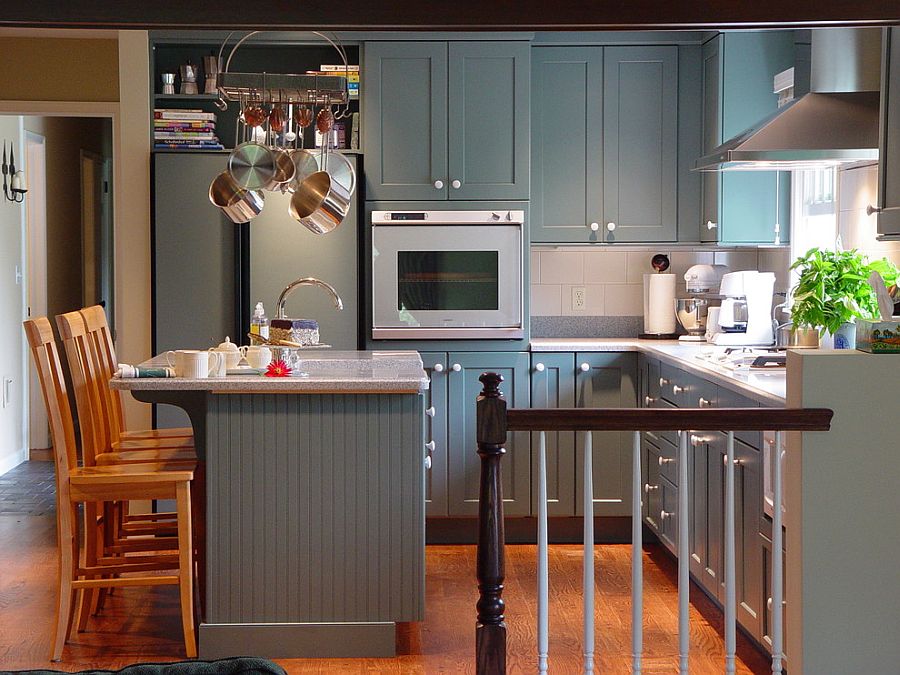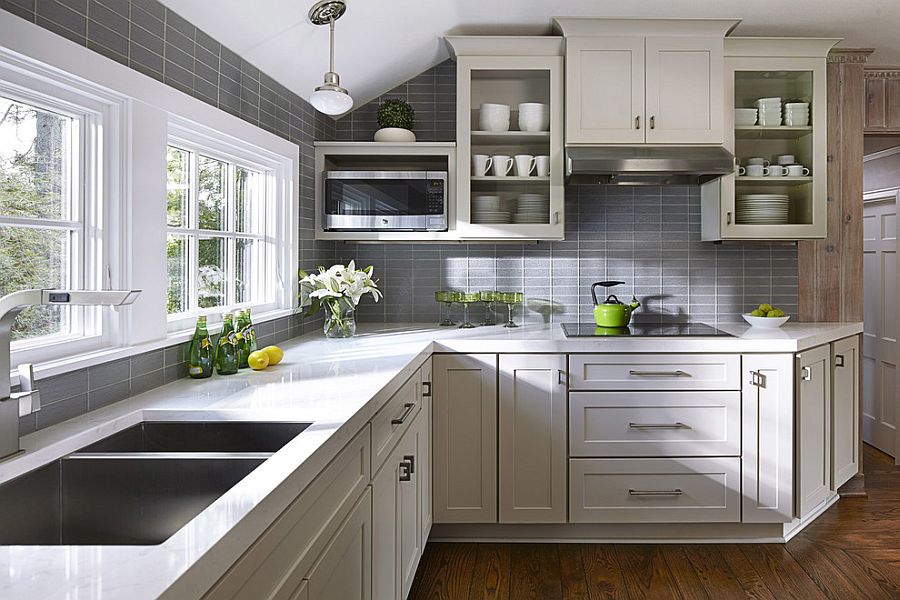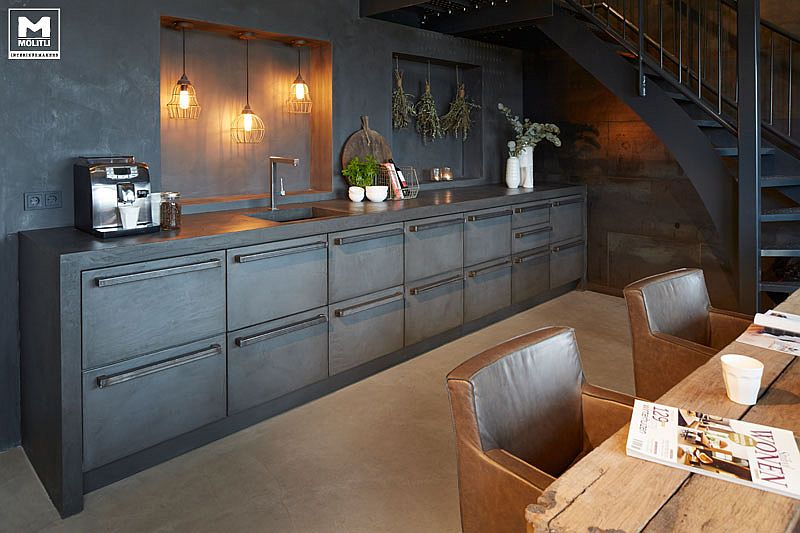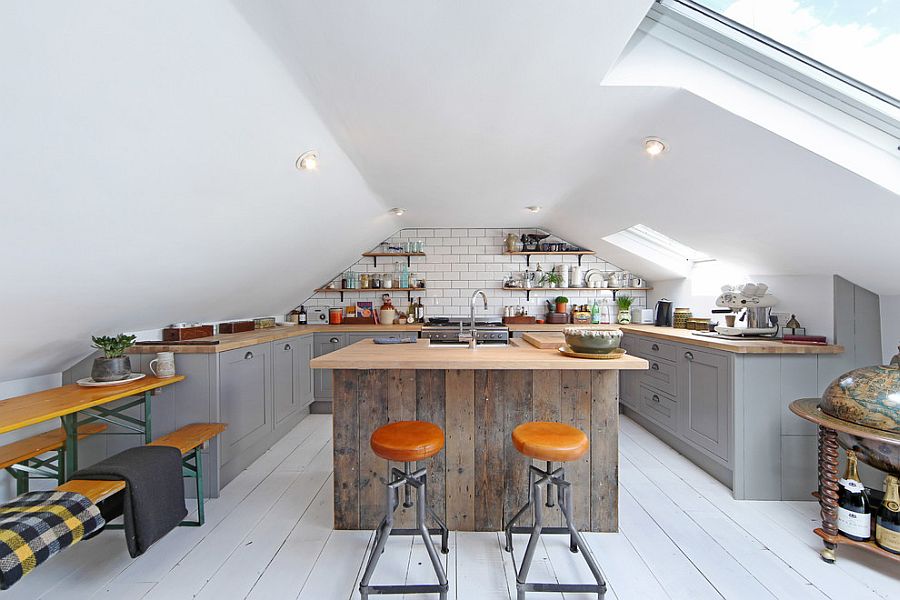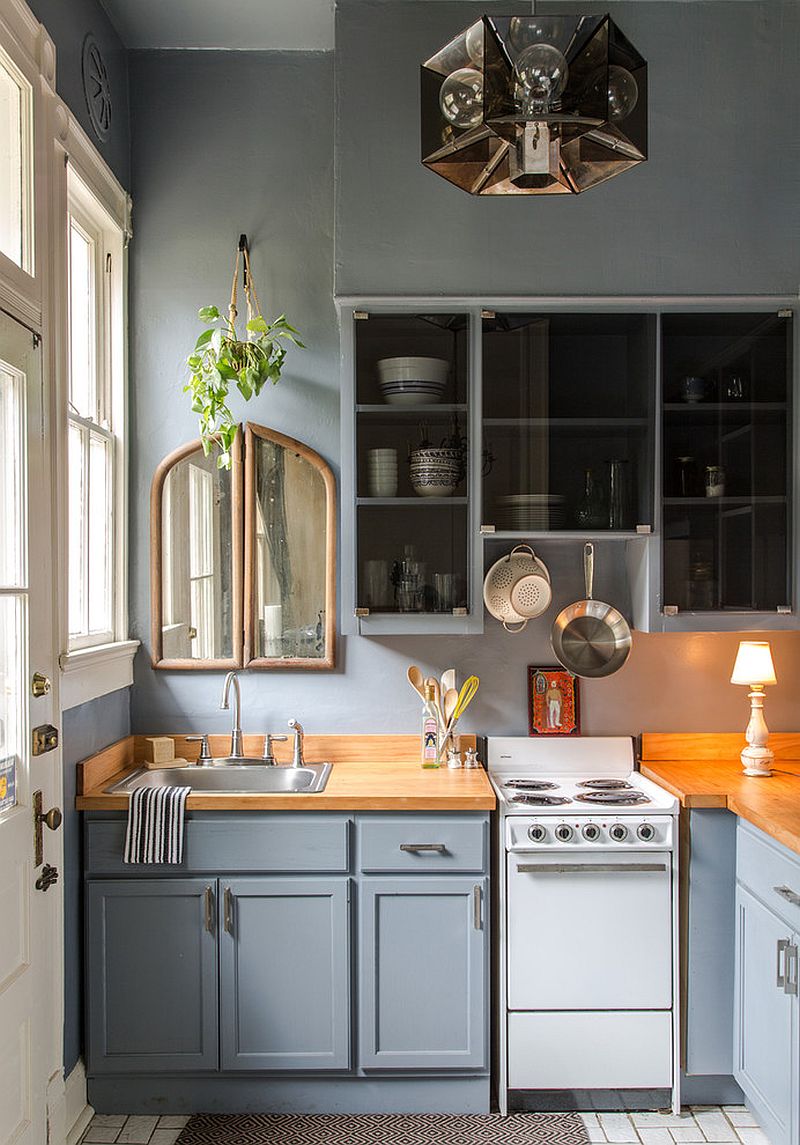 The safe option here is just to use 2 or at most 3 different hues in the small kitchen, with white being one of them. This reduces visual fragmentation, creates a more airy setting and gives the small kitchen an organized look. You will be surprised at how beautiful cabinets in darker shades of gray seem when placed in a small kitchen with a white backdrop.