The Holidays are well and truly here. If you have not already thought about how to host that perfect family dinner on Christmas Eve, Christmas Day and Boxing Day, then now is the time to get started. With this week almost coming to an end, the weekend is a time when we fully get into the festive spirit and check out all the options before some last minute shopping and decorating. The dining room has become a relic of sorts in many contemporary homes where it is the eat-in kitchen that often gets the most attention. Yet during the Holidays, the fabulous dining space is once again in demand and we share with you ways in which you can usher in the festive look without splurging a fortune.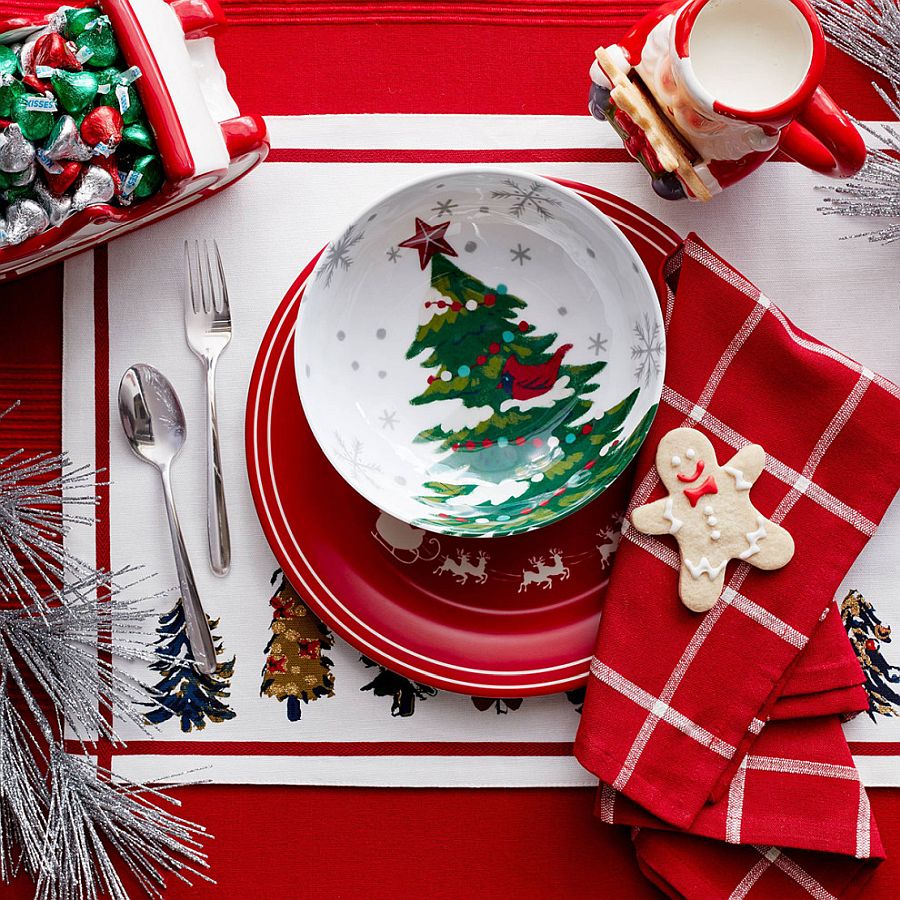 The best place to start in the dining room is undoubtedly the table itself and bringing 'Christmas joy' to the table often means a table runner with festive motifs, tableware in red and white and other decorations that accentuate the chosen color scheme. Be it a contemporary dining room with understated elegance or a more traditional dining space with timeless charm, this is a collection of the 20 smartest ideas that bring home the festive spirit on a budget –
Colors that Usher in Festive Spirit
Nothing says Christmas like décor in red and white and it is perennially the most popular Holiday color scheme all across the globe. Throw in a bit of green as well with an indoor plant and some custom decorations and you have a dining room that feels more than just festive. Tableware in red, candles and centerpieces that are simple yet striking ensure that you just need many different 'little things' to create a stunningly beautiful Holiday-themed dining room without burning a hole in your pocket. Sometimes hanging a banner in the backdrop or decorating the window with wreath outside helps accentuate this appeal.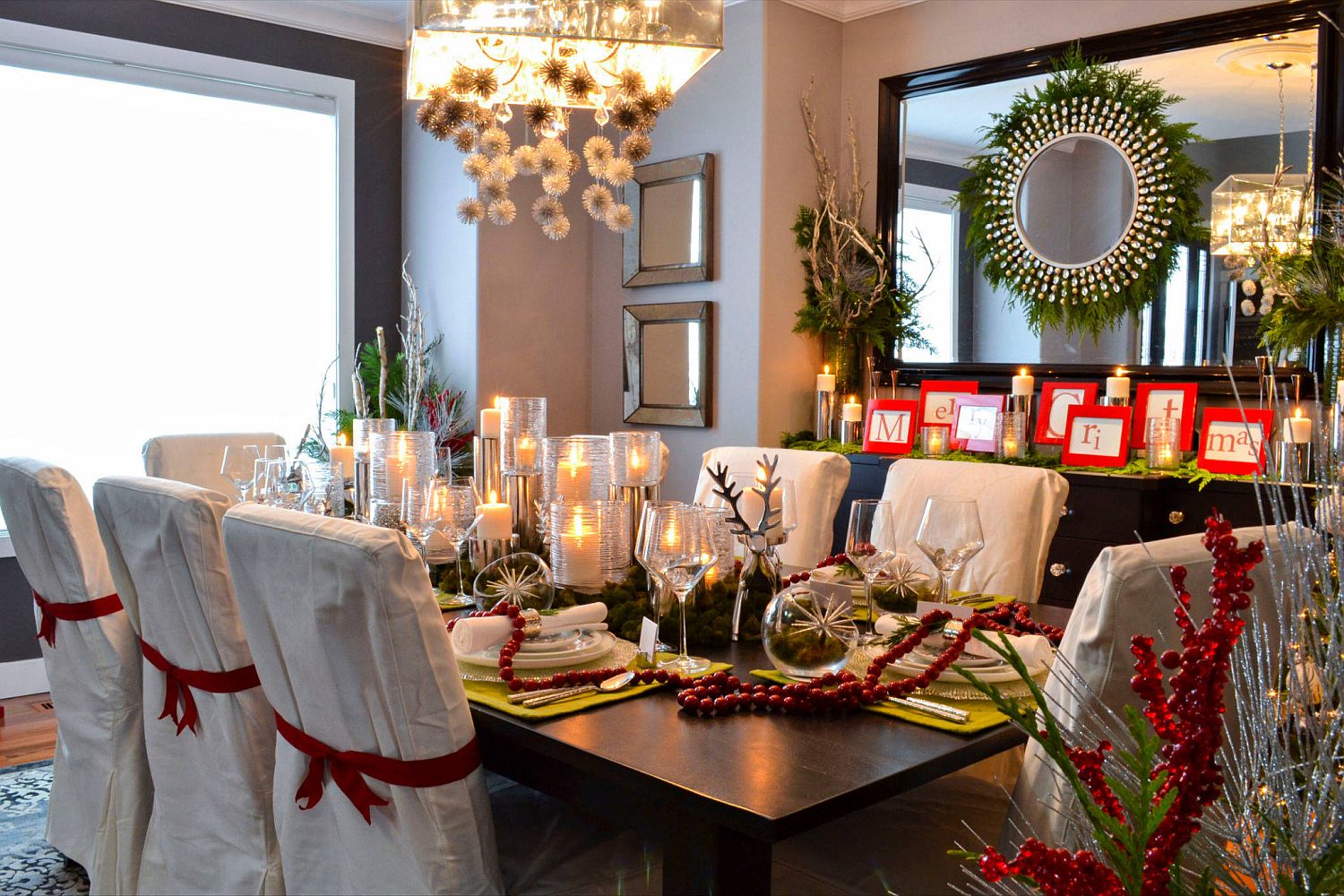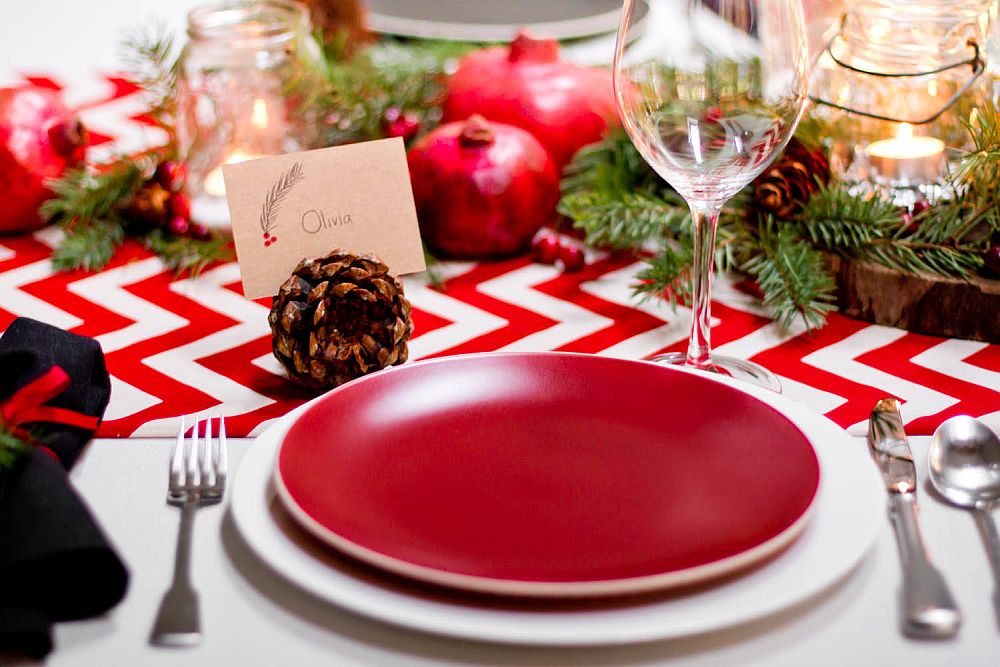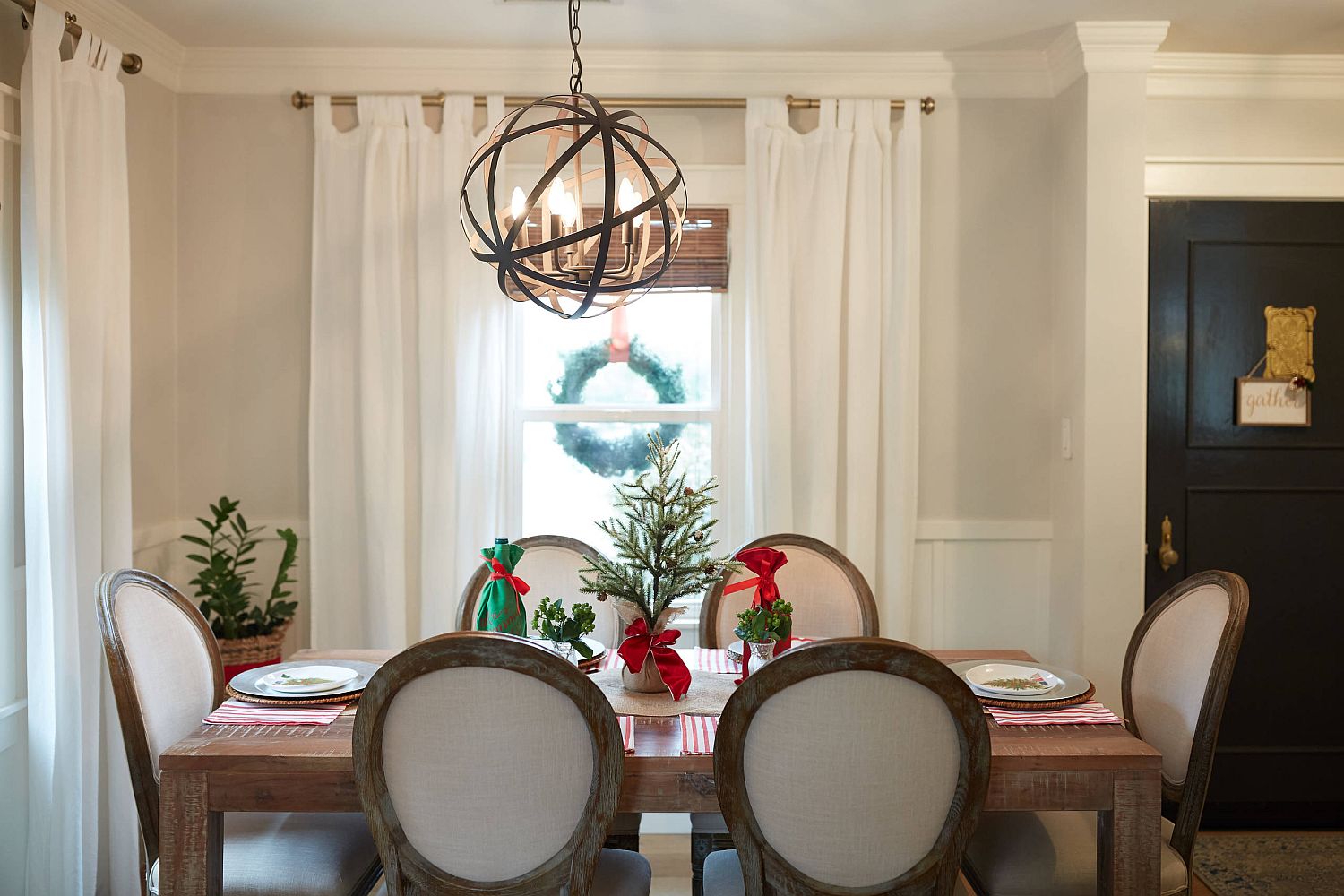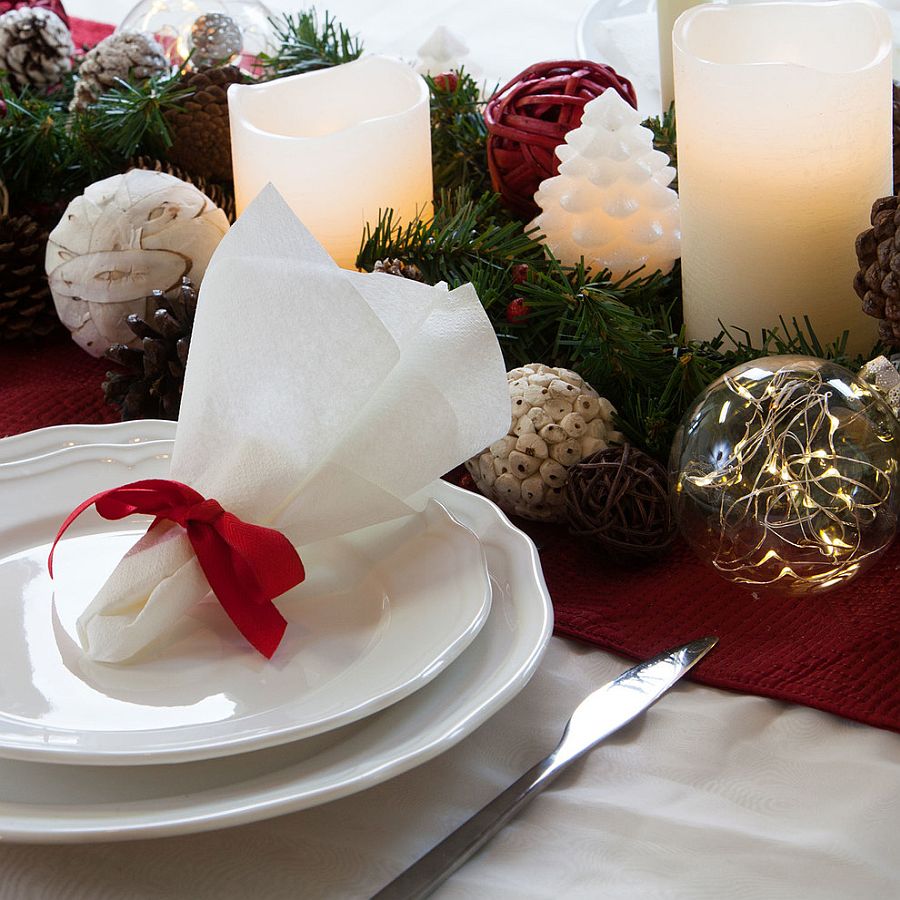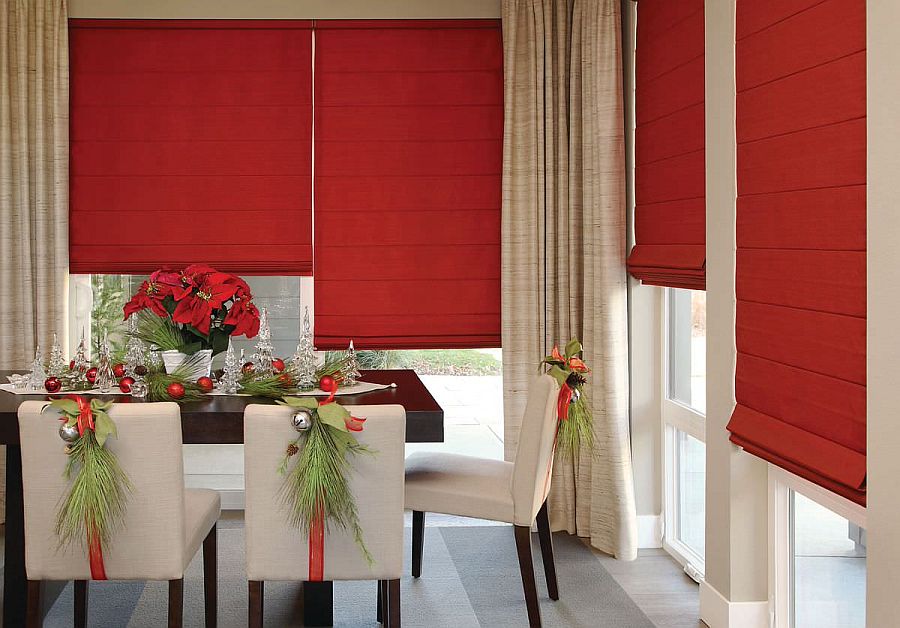 Space for the Christmas Tree
There are plenty of places where you can put the Christmas tree in your home, but placing it in the empty corner of the dining room gives the 'family dinner' a more dreamy and charming appeal. The snow-covered Christmas tree in the backdrop, chandeliers decorated using baubles, table runner with a festive look and lovely candles on the fireplace mantle in the backdrop combine to create the picture-perfect dining room. For those who do not want to go down the usual red and green route can use gold, white or other popular hues for a Christmas-themed dining space. We also love the idea of modern minimal dining spaces in gray with improvised holiday themes that feel trendier and unique.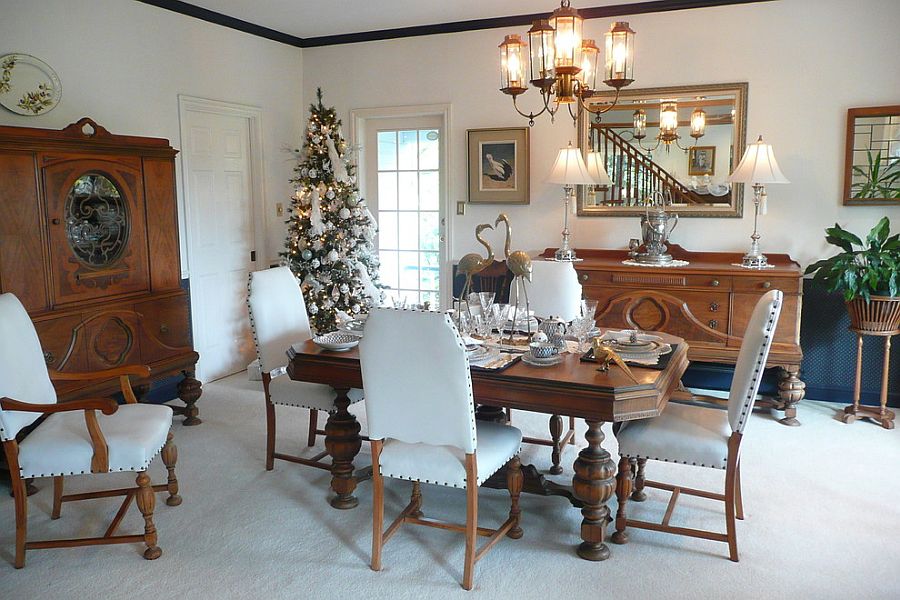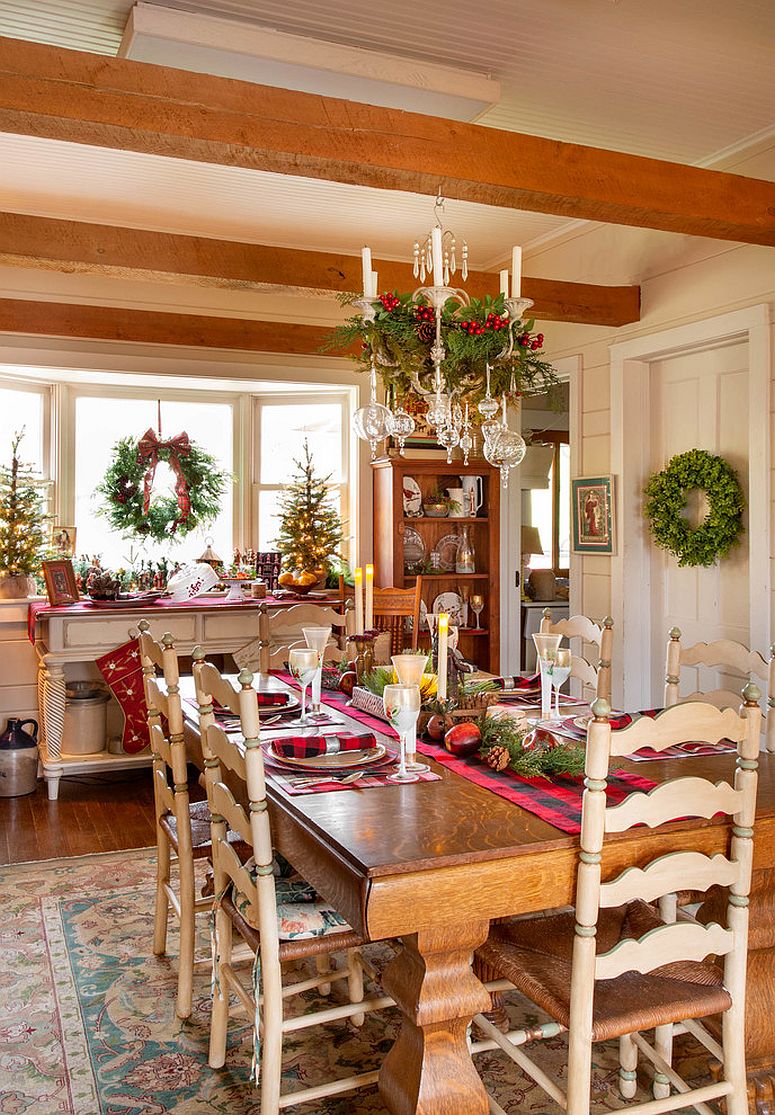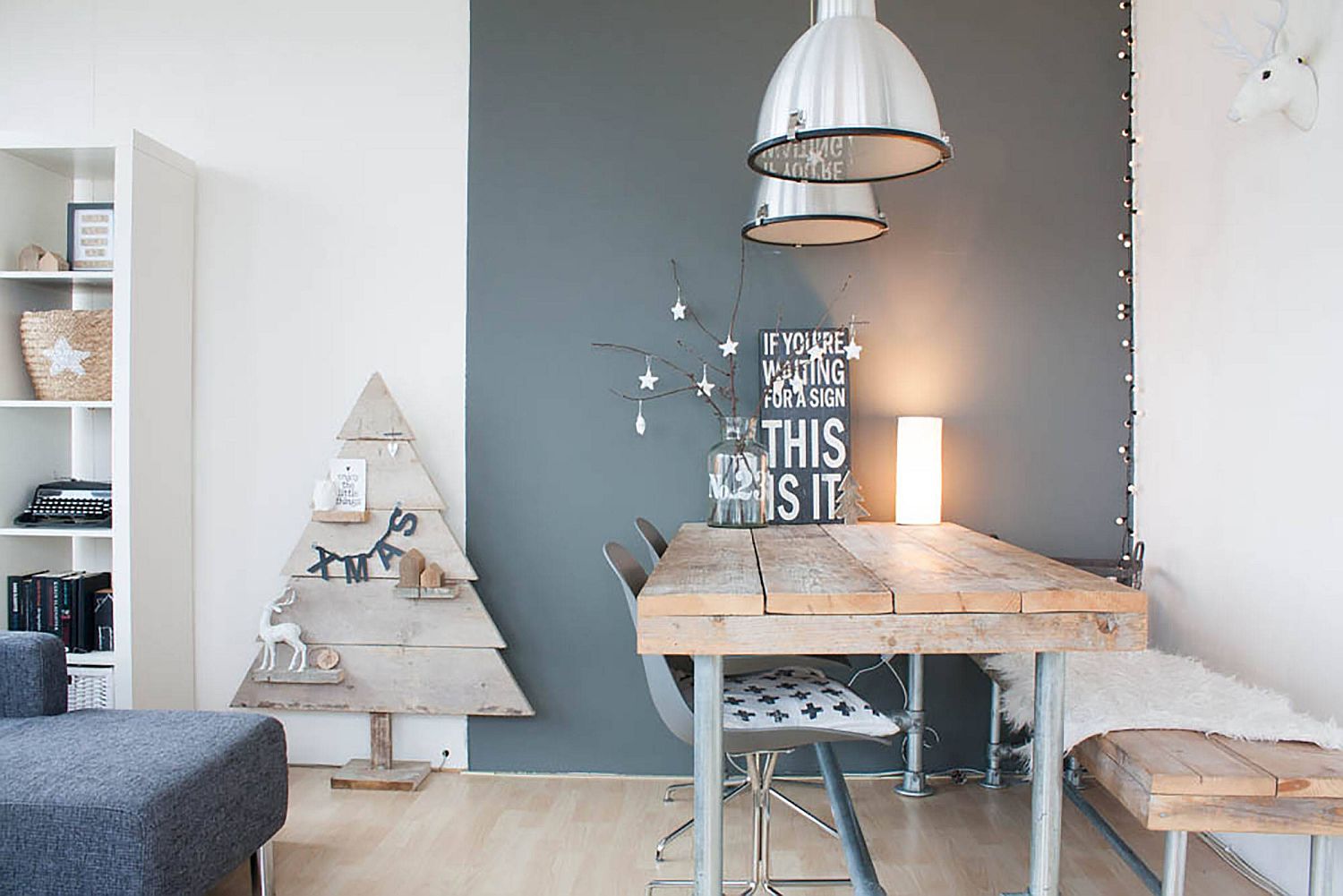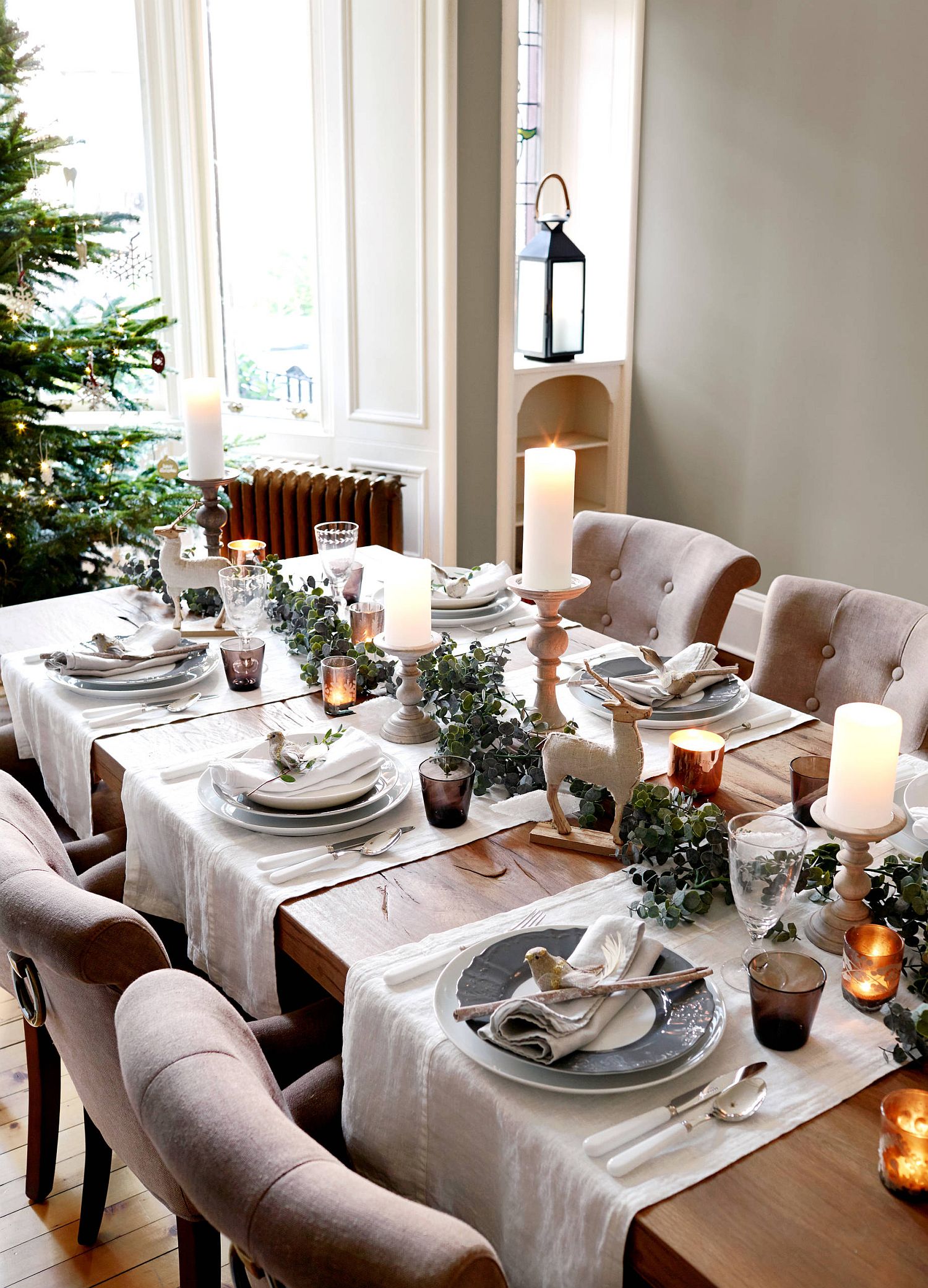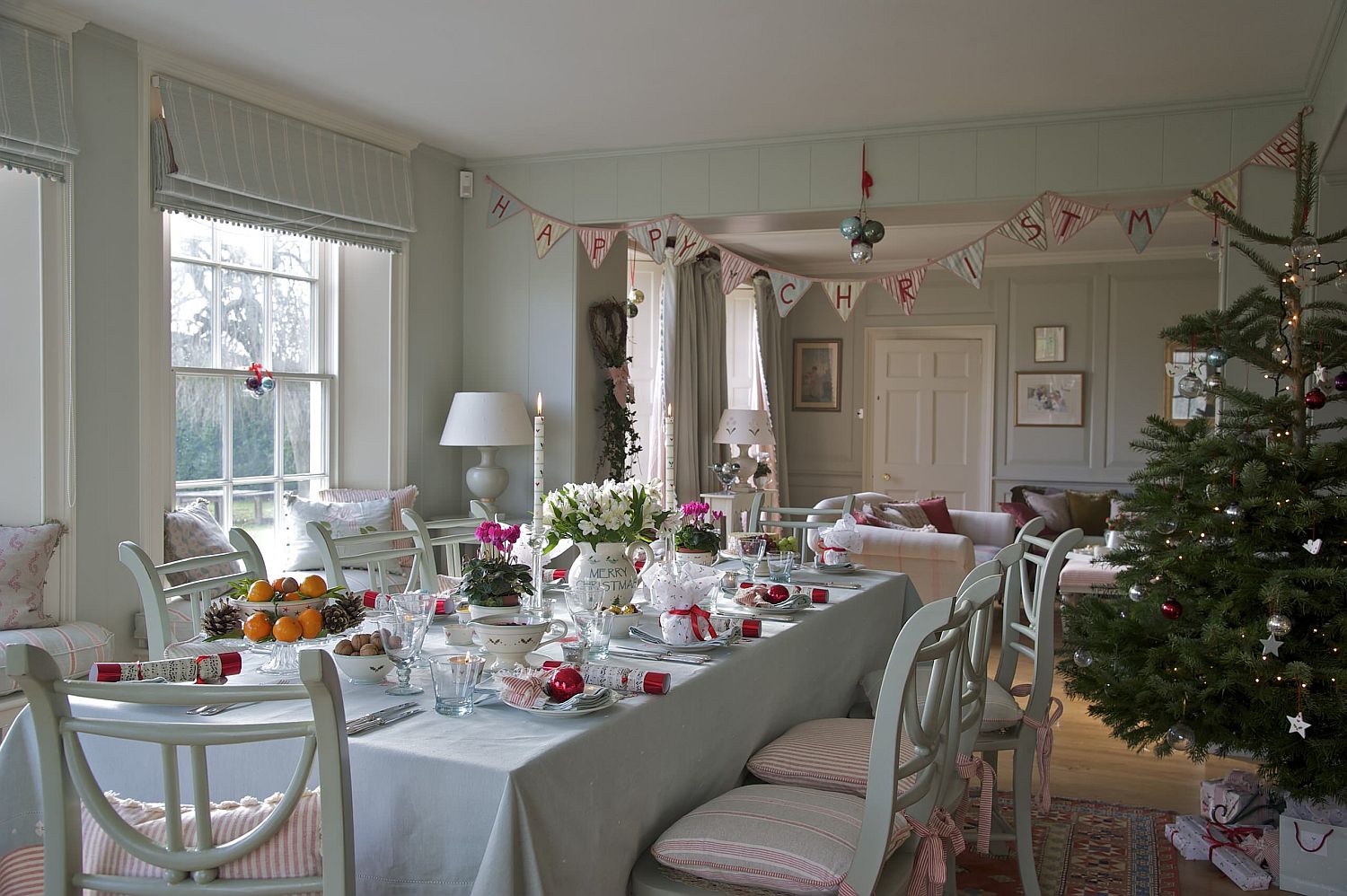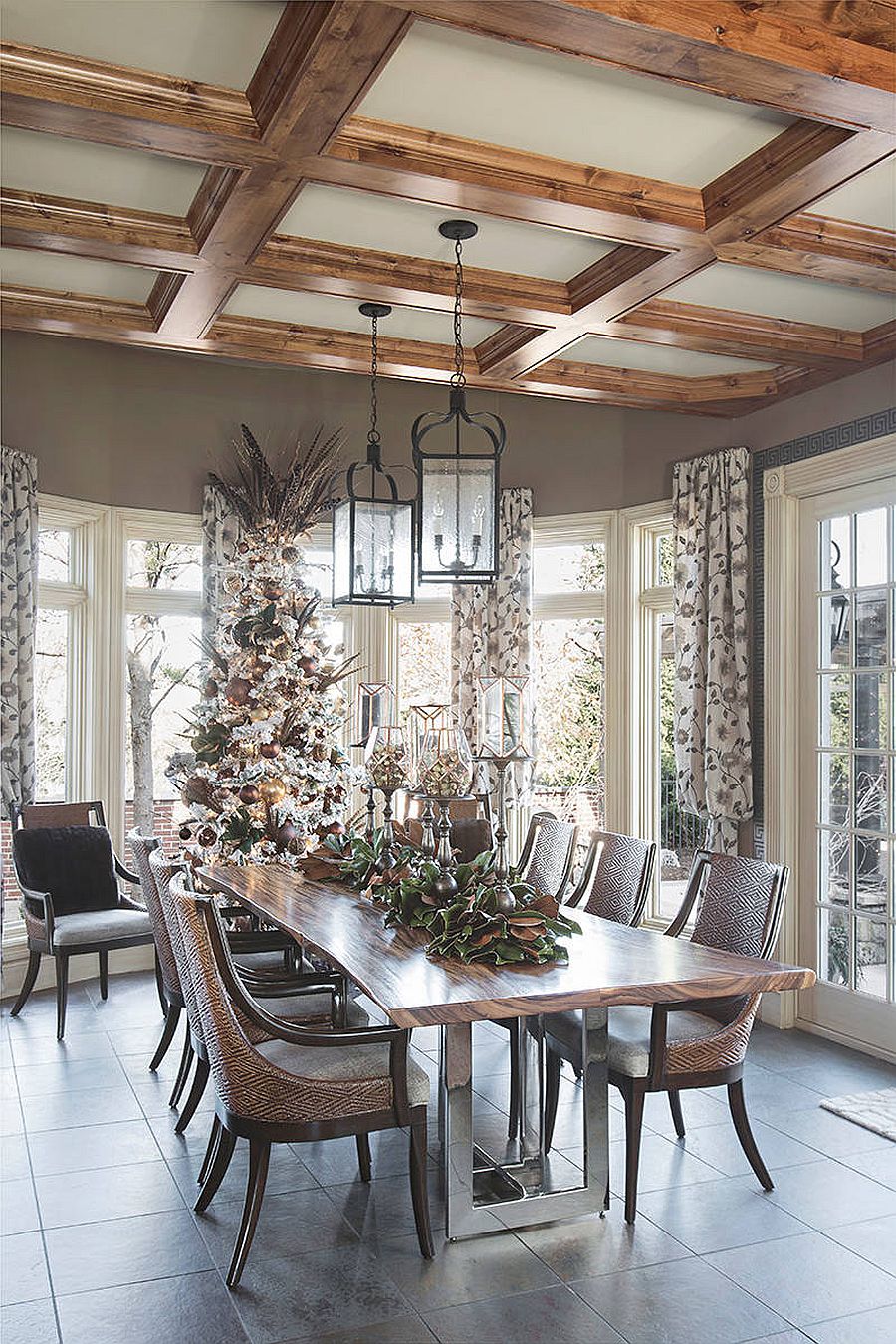 Unforgettable Family Holiday
Adding a bit of festive cheer to the dining room does not have to involve an extensive dining room makeover. A wreath here, mistletoe there and a few red accents can get the job done just as well. But ensure you still have a clear focal point in the room and clarity about the final look you wish to achieve. If your dining room is an extension of the living space, then the theme in one area needs to complement and accentuate the other. In open plan living spaces it is best to weave things together for a Holiday theme that is curated and eye-catching.