Traditional farmhouses are designs that keep on making a comeback because of their timeless appeal. Its rustic beauty is mostly defined by wood, stones, and mudbrick tinted with the colors of the earth. These combinations are what evoke its ruggedly beautiful aesthetics. Beadboards, for example, are the humble beginnings of farmhouse backsplash until it evolves into more modern designs. So in this post, we will bring you some cool inspirational ideas of a farmhouse backsplash to get started.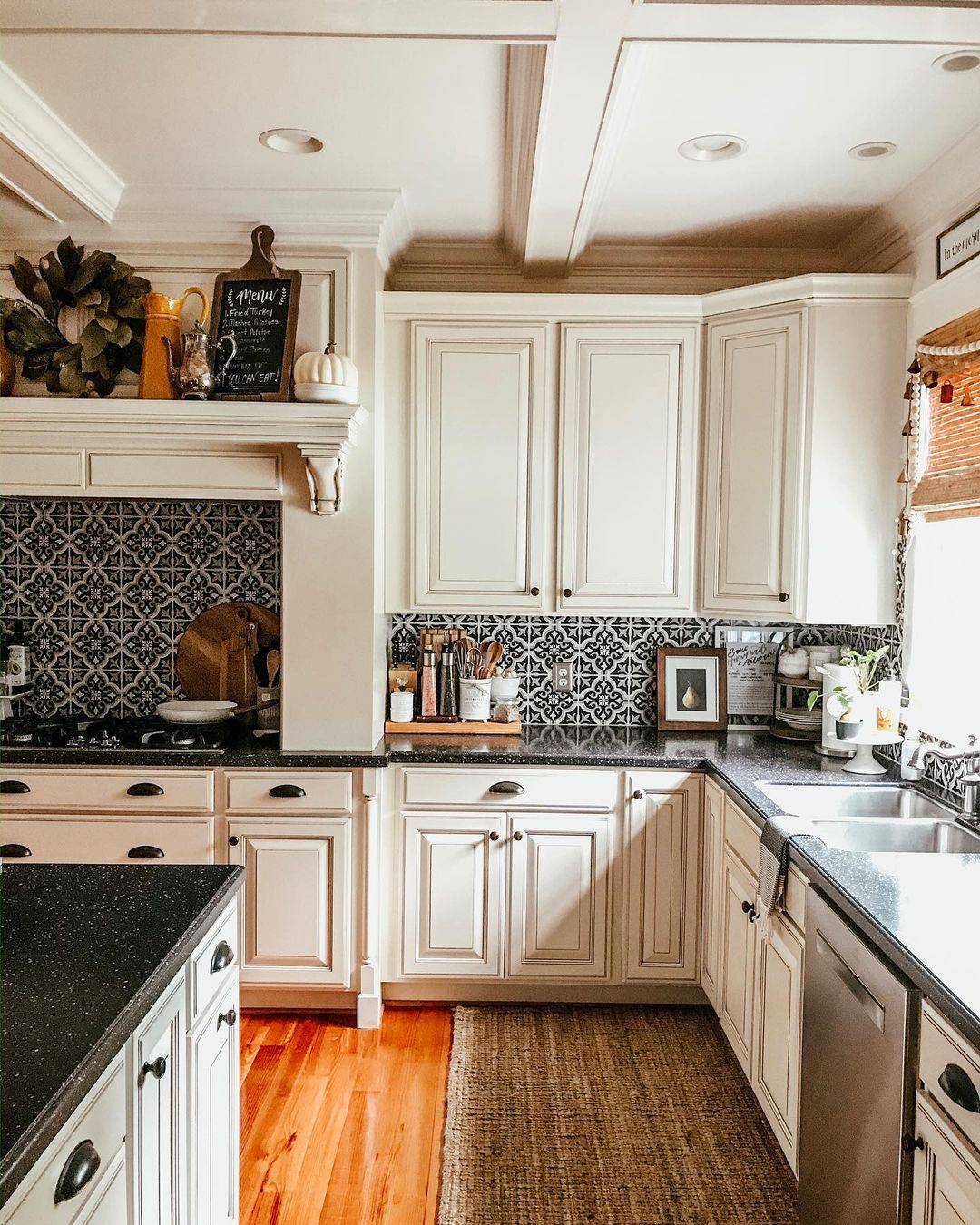 15 Farmhouse Backsplash Ideas for Your Kitchen
Brick Vinyl Tiles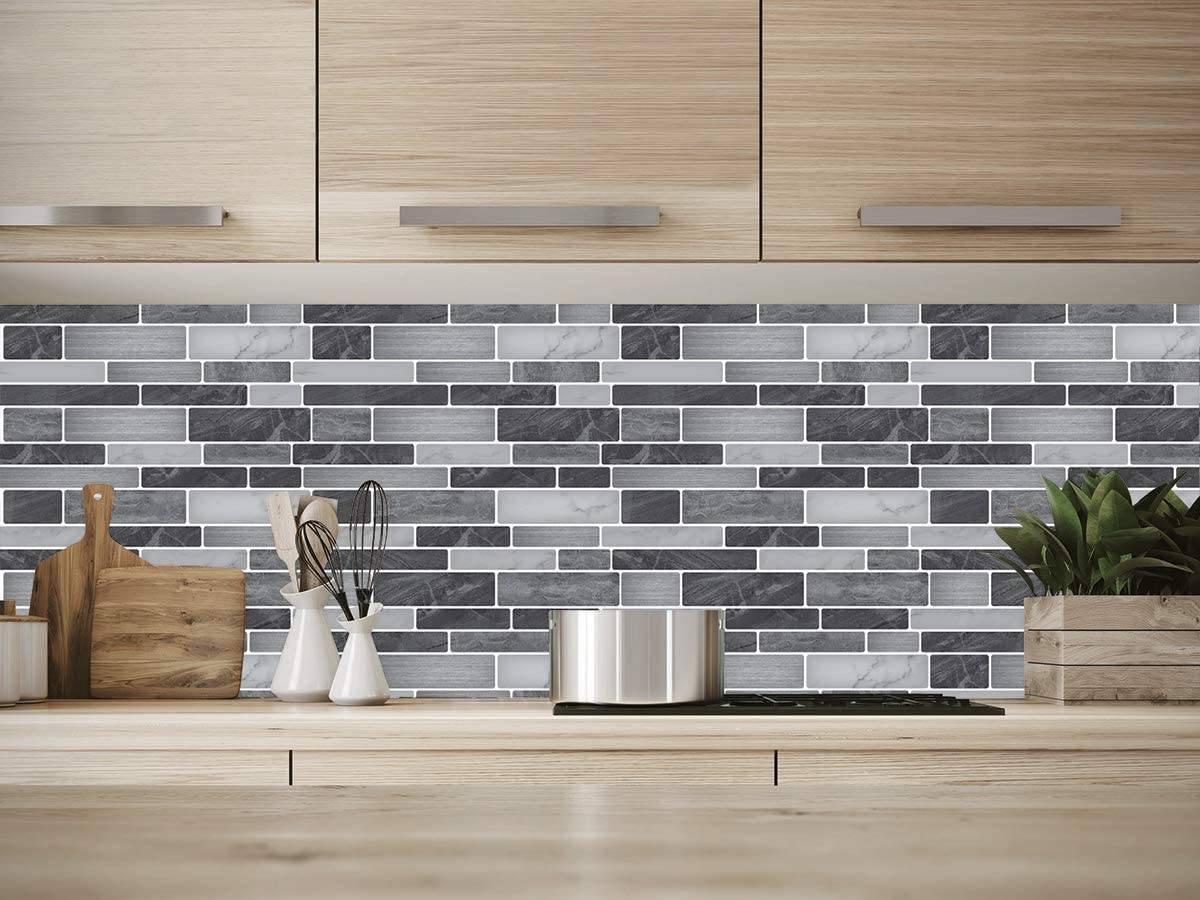 One of the cheapest ways of upgrading your kitchen is employing a vinyl farmhouse backsplash. Self-adhesive tiles come in many different designs, but we love the bricklayer pattern of this country kitchen. It matches the oakwood cabinetry and countertop well without being too overwhelming.
Polish it with Rustic Elements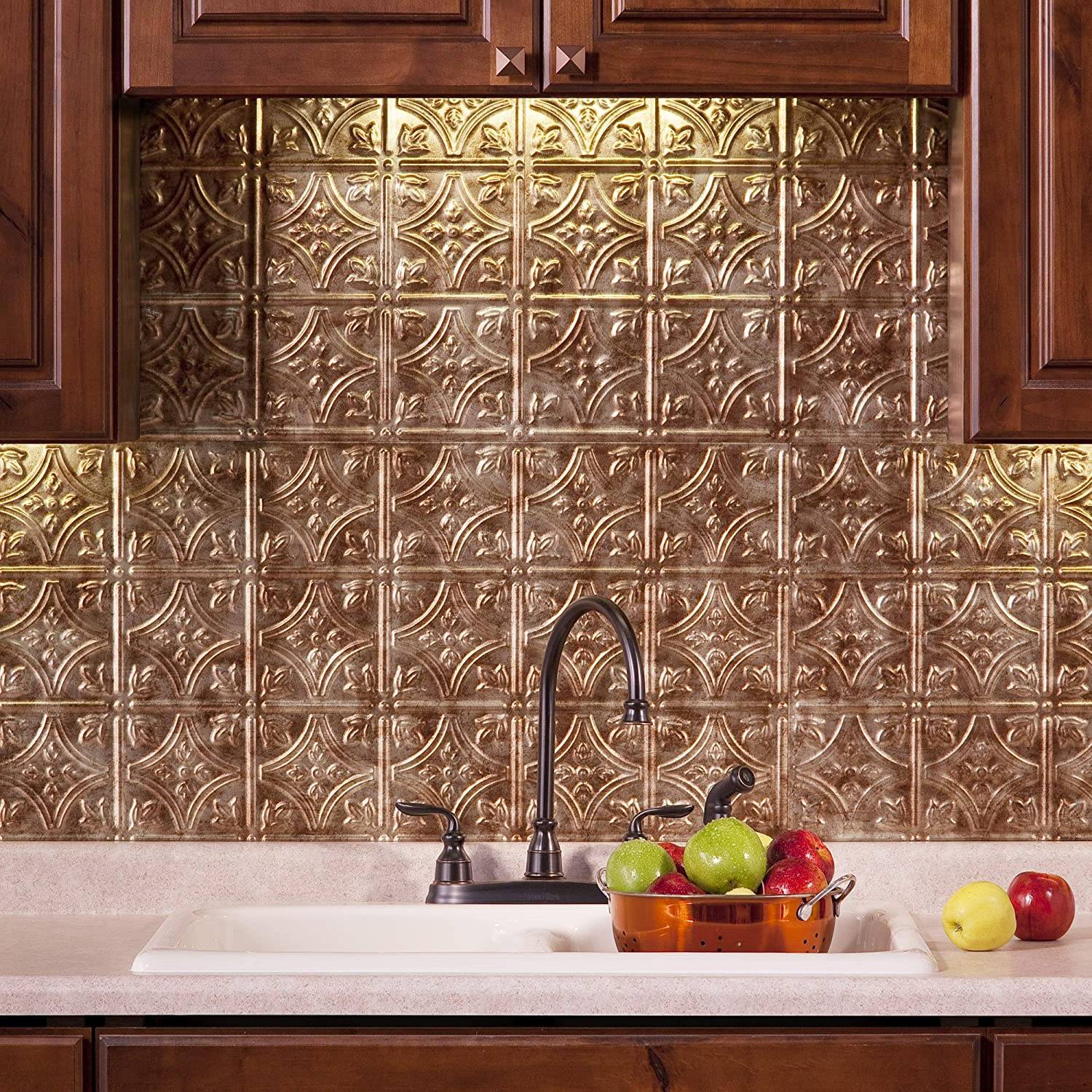 Accent your kitchen sink with eye-catching colors like this bronze farmhouse backsplash. This modish design will warm up your space with sophisticated fashion. It does not only create a visual point of interest. But, it also brightens up the room with its reflective property. Pair it up with the correct lighting, then embrace the posh modern twist of this farmhouse kitchen.
Wrap it up in Reclaimed Wood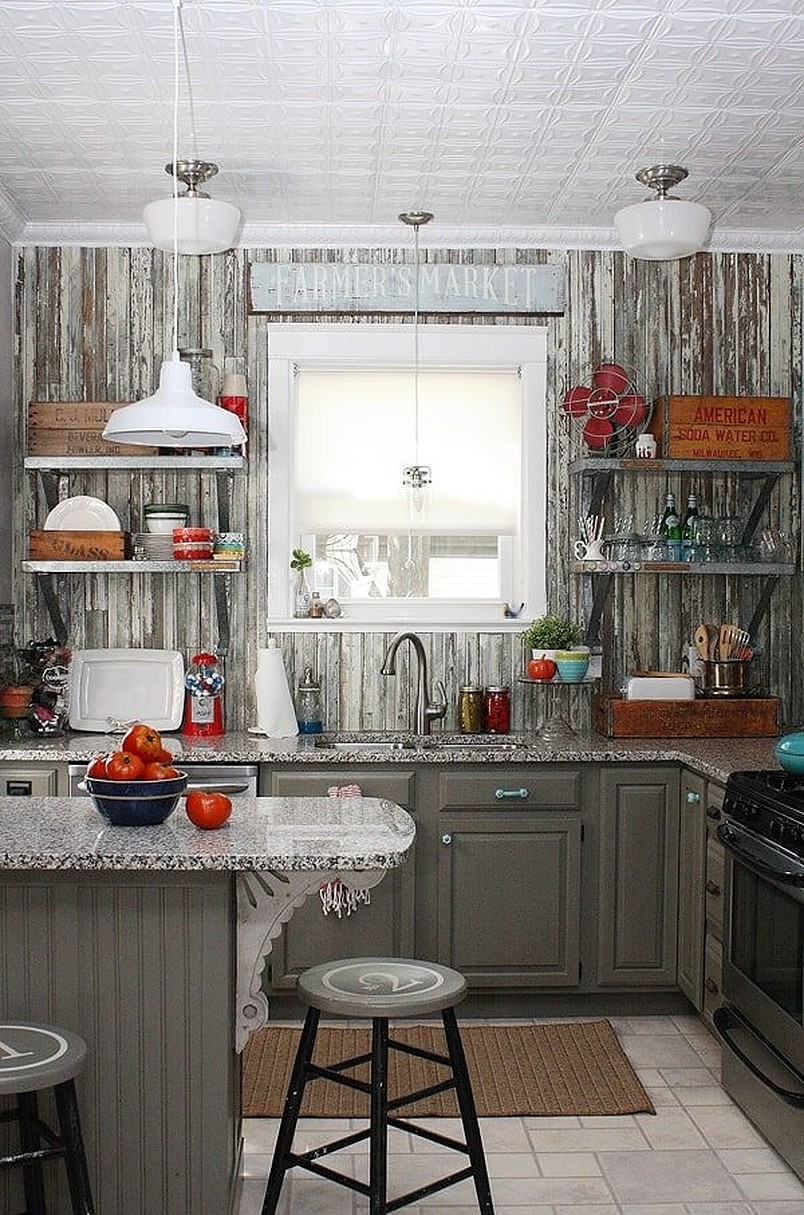 You may also match your kitchen with reclaimed wood designs that bring together harmony in the room. Reclaimed woods are popular in most kitchens today because of their ability in giving the room its distinct personality. For your farmhouse backsplash, choose patterns that are easy on the eyes and a bit flowy. Remember that in a farmhouse design, less is more when it comes to the intricateness of wall patterns.
Keep it Cool with Immaculately White Beadboard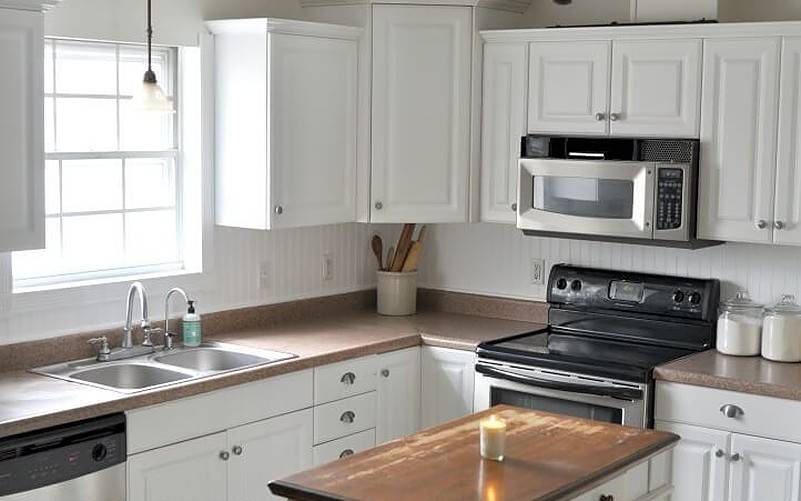 Here is the classic example of a farmhouse backsplash from beadboards. These inexpensive, easy-to-install, and easy-to-replace materials will spruce up your home with a distinct country fashion. You may leave the beadboard with its natural color or coordinate it with your existing theme like this fresh country kitchen design.
The Texture of a Classic Farmhouse Backsplash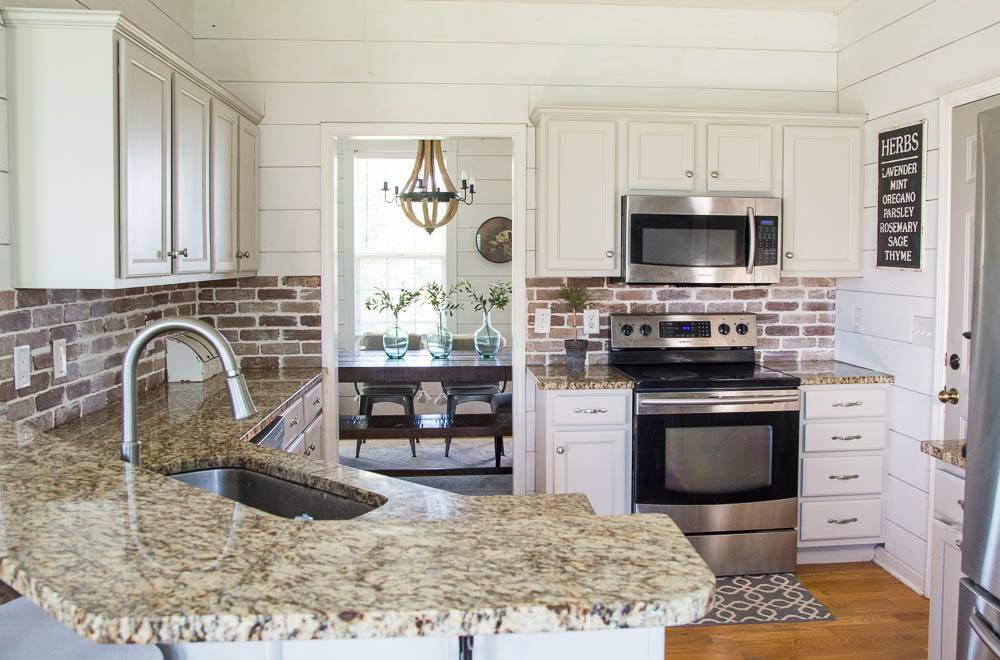 A brick backsplash is a glam addition to a drab kitchen. In fact, brick is one of the hottest trends in redecorating the home farmhouse style. If you want to bring the feel of the countryside right by your countertop, consider installing faux brick elements. It will create a sleek finish with its thoughtful and theme-adherence layout.
More with Patterns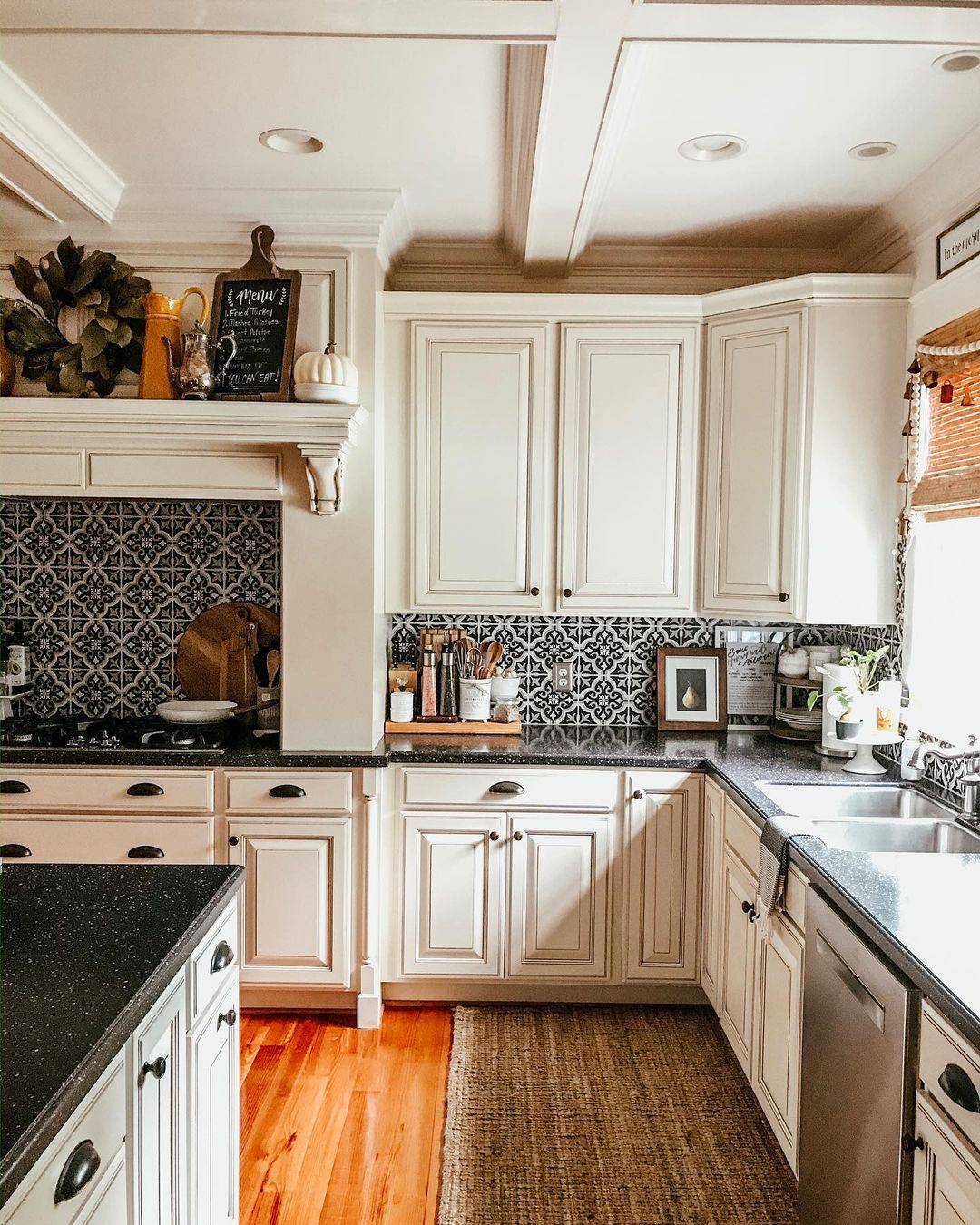 Satisfy your passion for patterns with visuals that will highlight your kitchen counter. Take a look at how this quadrille pattern wall tile makes an interesting statement in this simple cottage kitchen. It exudes a slightly antique appearance without dulling out the entire space.
Chic Natural Stone Mosaic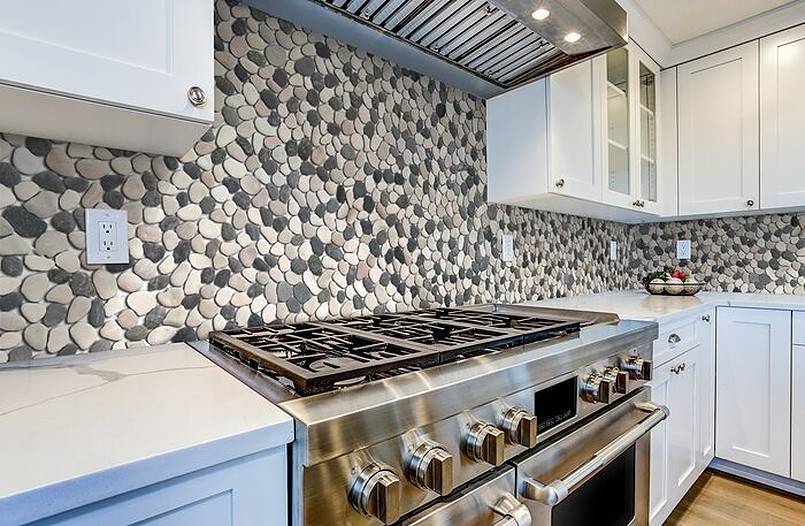 The kitschy mosaic tile is also a popular farmhouse backsplash idea to try. But if you want to take the mosaic project into a whole new dimension, go hippie with natural stones. There are online stores where you can score a mosaic sheet for easy laying of stones. So, here is a farmhouse backsplash that will make your farmhouse dream come into reality.
Porcelain Wood Look, Because Why Not?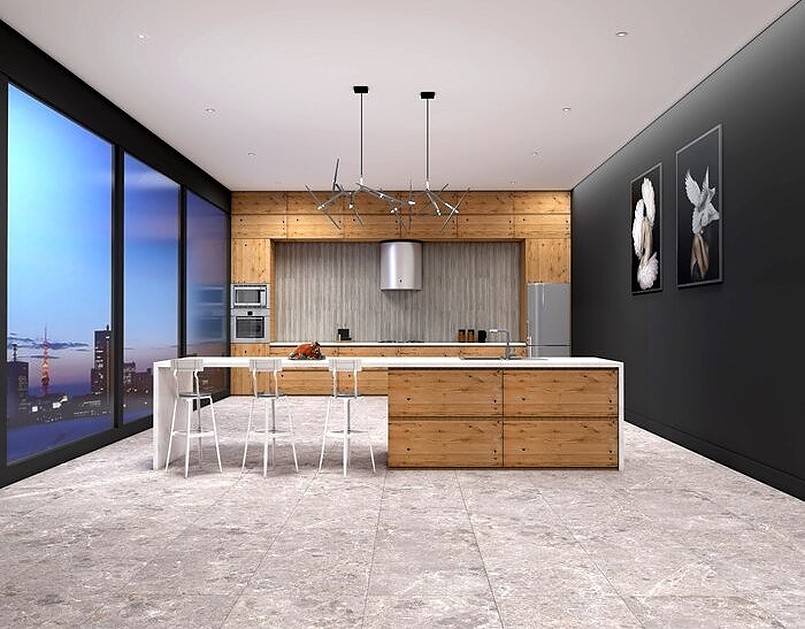 Are you thinking about getting a farmhouse kitchen but with a luxurious twist? There are endless ways of making it possible by using wall molding, floor tile, or kitchen equipment. But the easiest thing you can do without doing a full-on renovation is installing a farmhouse backsplash. They also come in a slew of designs but if you want some rustic splendor, have this porcelain wood backsplash. Its honed finish will transform your drab kitchen into a next-level luxurious farmhouse.
Cover it with Glass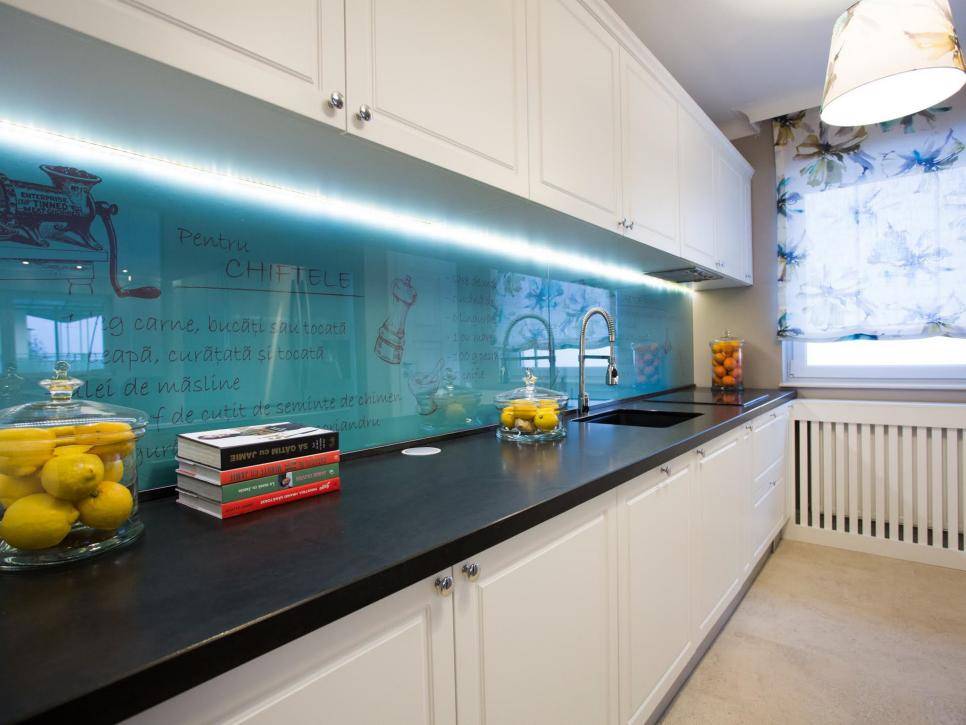 The ultra-clear glass will not only look good on your display shelf but also on the kitchen wall. Take this unique kitchen that conveys a new sense of modern-rustic feel. Instead of using the usual backsplash, it incorporates the trendy glass one, which in itself boasts of many benefits. For once, it is a foolproof easy-to-clean, making it a sanitary backsplash. It is also durable than other materials when installed properly. And best of all, it is versatile to match your wall either as a farmhouse backsplash or whatever else theme you like.
Seashells All Over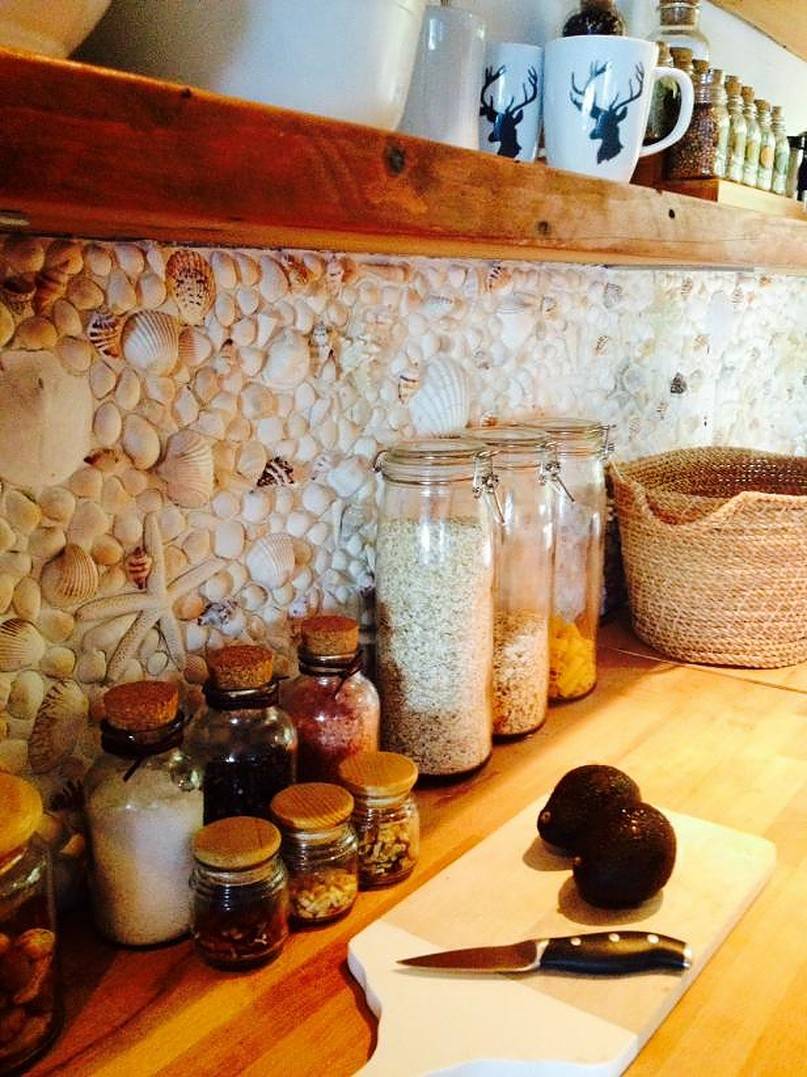 The kitchen does not need to be always boring and understated! Go subtle with organic materials and take this seashell inspiration as a quirky farmhouse backsplash. This spark of creativity will transform your kitchen wall into an amazing piece of art. You can also give it a whimsical personality with unusual materials and glue it together to convey an entertaining detail.
Pegboards are Functional Farmhouse Backsplash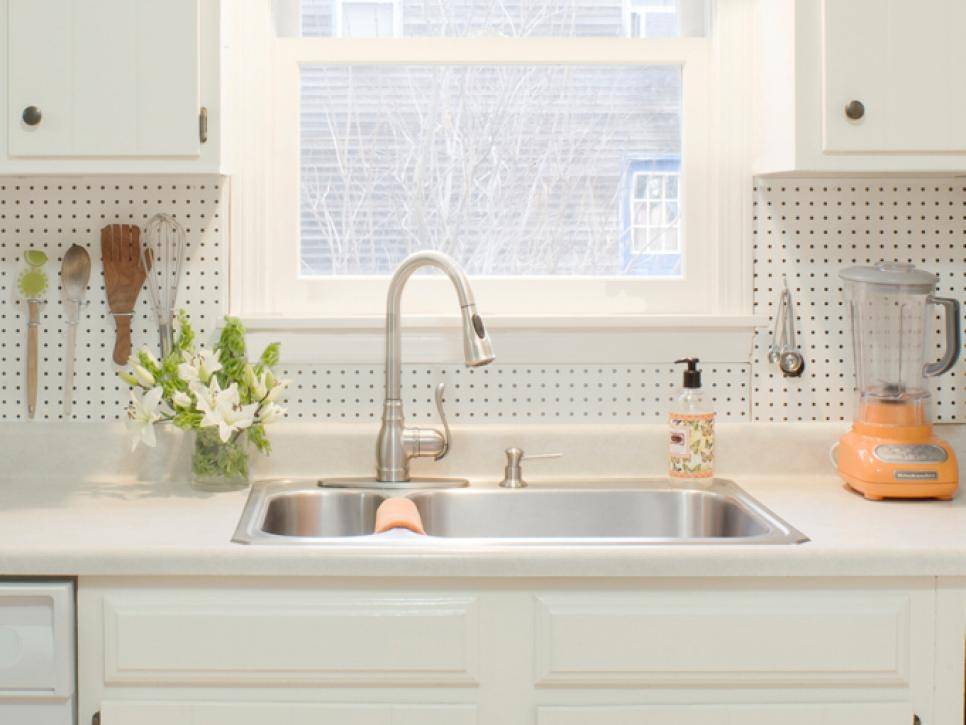 You would surely love the conventional functionality of this pegboard backsplash that reflects the beauty of a true farmhouse setting. Its pattern complements the neatness and cleanliness of the design. And, as a bonus, these holes are extra perks for inserting hooks and voila – instant wall display area. This clever farmhouse backsplash is not only as good as extra display and storage. It is also an inexpensive and easy-to-install farmhouse backsplash to consider.
Map it Up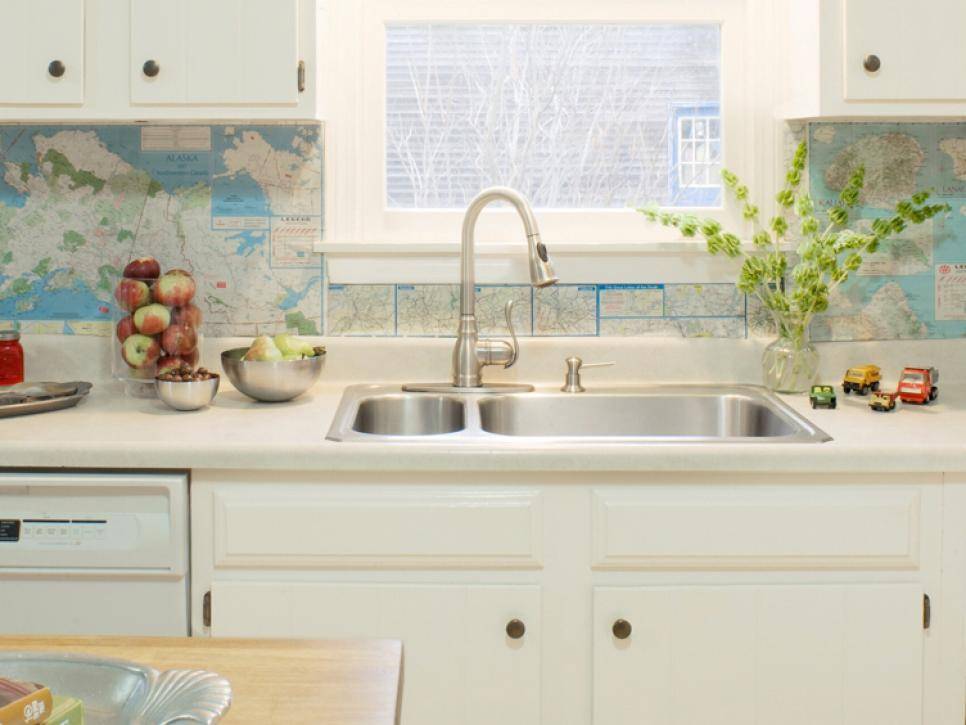 The concept for farmhouse backsplash keeps on pouring in. If you want to make it a little bit fancier and unique, choose unusual pieces you will not otherwise find in other homes. Satisfy the cartophile in you (go ahead and look that up) by plastering this map backsplash by your kitchen sink. Who knows what runs into your mind while cooking. You might find yourself jetsetting to some island on your next vacation!
Cover the Exposed Part in Style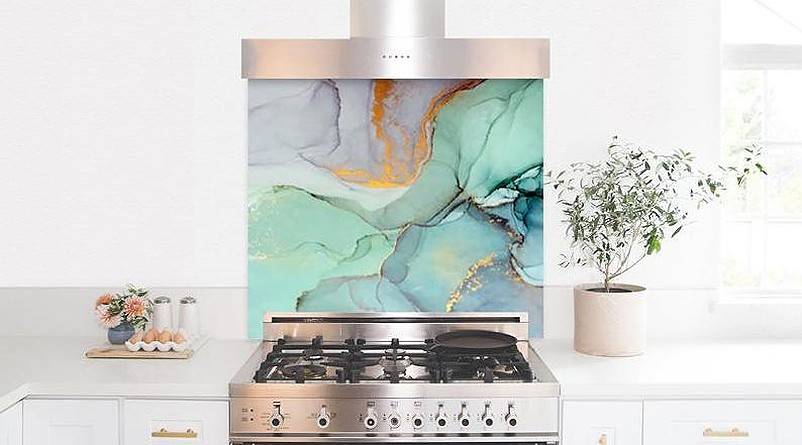 You need a kitchen backsplash, trust us, you do. But if you do not want to ruin your wall with decals, you can opt to cover up only the stain-prone area. It doesn't have to be boring either. You can still make a statement out of it and turn it into visually interesting artwork. This farmhouse backsplash turns the awkward spot of this kitchen into an intriguing little one.
Give it a Visual Texture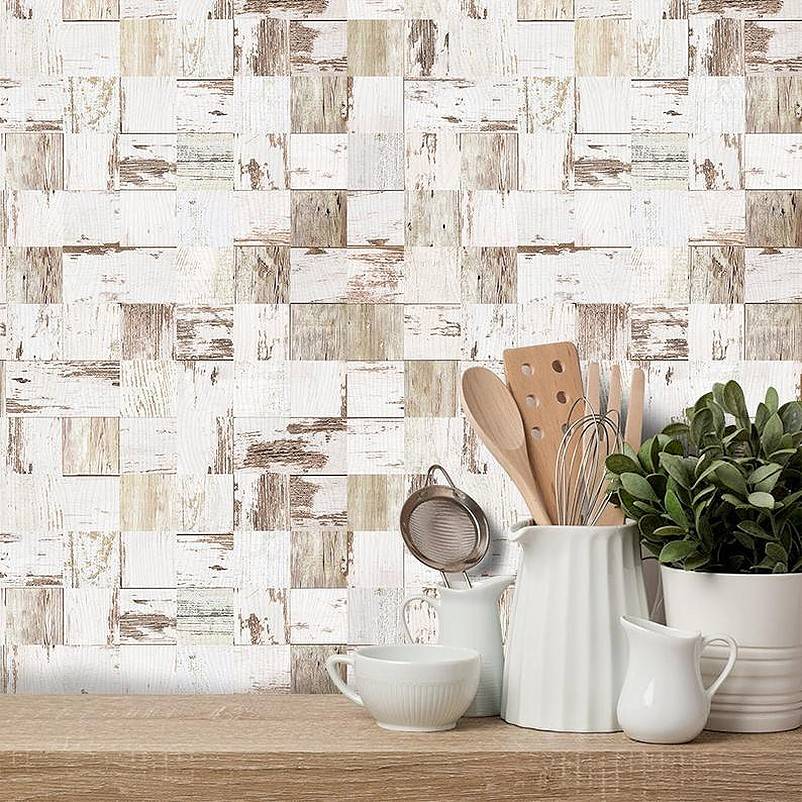 Distressed and old-age furniture are often the centerpiece of a country-themed home. It is mostly their visual texture that exudes this rustic and vintage appeal. You can also impart the same sense of feeling into the room with a textured backsplash. This light-brown wood mosaic will surely complete your flair with the vintage affair while keeping things subtle. It has that distressed texture that mimics the rustic wooden farmhouse wall and will complement most cabinetry and countertops.
Keep it Blended with its Environment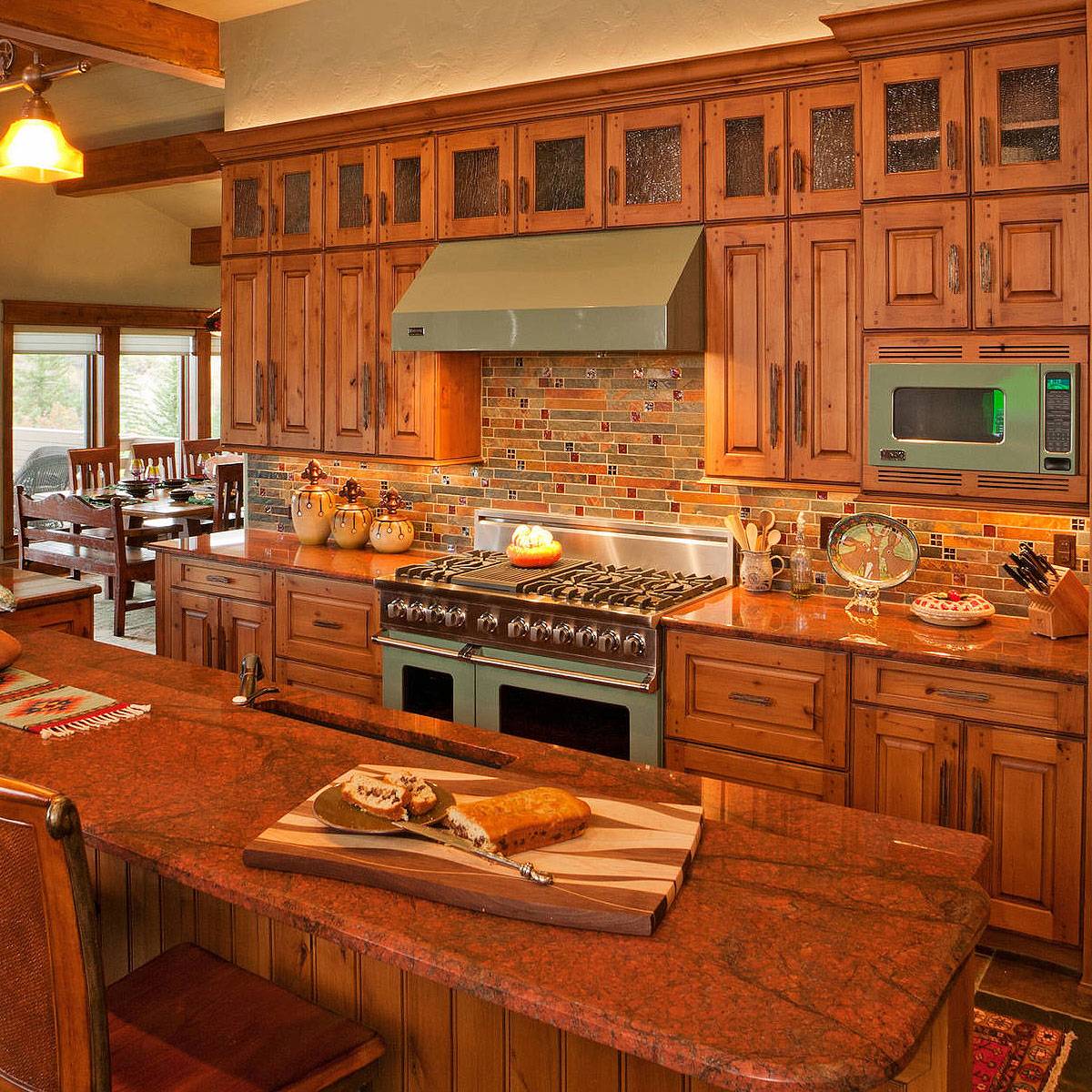 The muted and earth tones of the farmhouse make it easier to sort out a complementing design. If your kitchen is filled with wooden colors, then you may also choose a farmhouse backsplash that goes along with its color scheme. Take a look at this gold slate and burgundy glass backsplash. It blends well with its surroundings, yet it still draws attention to itself with its unique and luxe details.
Takeaway
The farmhouse backsplash is an important and practical structure that you need in the kitchen. But its main purpose is not only in keeping your walls tidy and clean. The kitchen backsplash should also complement the kitchen wall and countertops. The best ones even serve as a focal point of interest to make the room more entertaining and elegant. So, magnify the essence of your farmhouse kitchen without committing to painting with the best farmhouse backsplash ideas.