If you have been following decorating and design trends in the last few years, then you would have already noticed the distinct shift from all things man-made and urbane to finishes and styles that are far more rustic and closer to nature. This has seen an increasing number of homeowners turn to styles like traditional, industrial, rustic and farmhouse without sacrificing modern ergonomics. This is truer in case of kitchens which are becoming the heart and soul of all activity in an era of open plan living spaces. Today, we delve into the gorgeous, texture-filled and delightful world of farmhouse kitchens at their colorful best.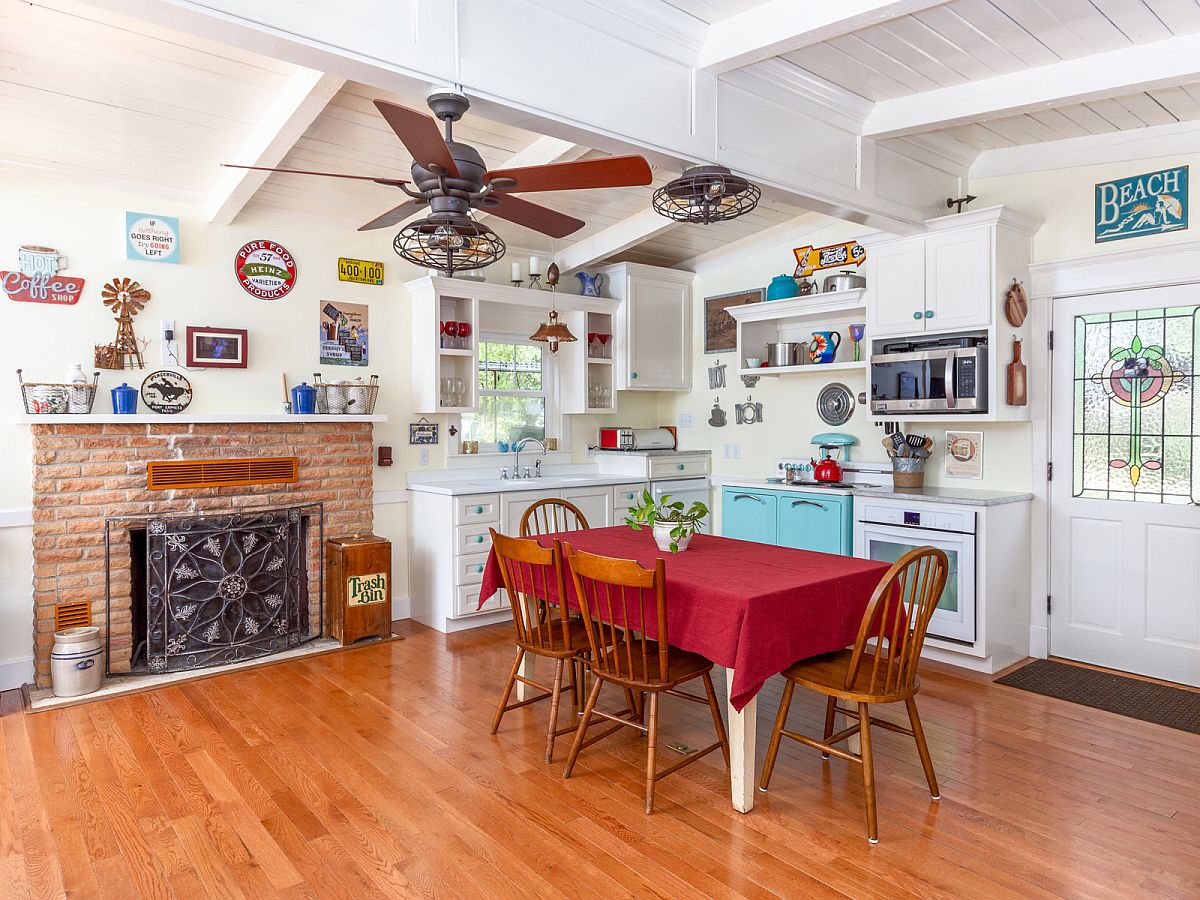 Farmhouse kitchens take you back in time and to a simpler era where wood, natural stone and unpolished finishes were the norm. They have a certain earthy appeal about them and you are not burdened by a desire to constantly de-clutter the space and create a minimal aesthetic. In the farmhouse kitchen, a bit of excess is always allowed! Instead of the more mundane wood and white kitchen with little color, today we explore the possibility of a more vibrant and beautiful farmhouse style kitchen with colorful zest.
Finding a Color that Works for You
There are several different ways in which you can create a more colorful farmhouse style kitchen without fragmenting the space visually. Start by choosing the colors you want to introduce in here. Everything from bold red and feisty oranges to relaxing greens and sunny yellows are welcome in this timeless kitchen. Combine these bright cabinets with exposed brick wall sections, white subway tiled backsplashes and brilliant lighting for a balance between the old and the new. It is important to consider the size of kitchen before you choose the colors in there.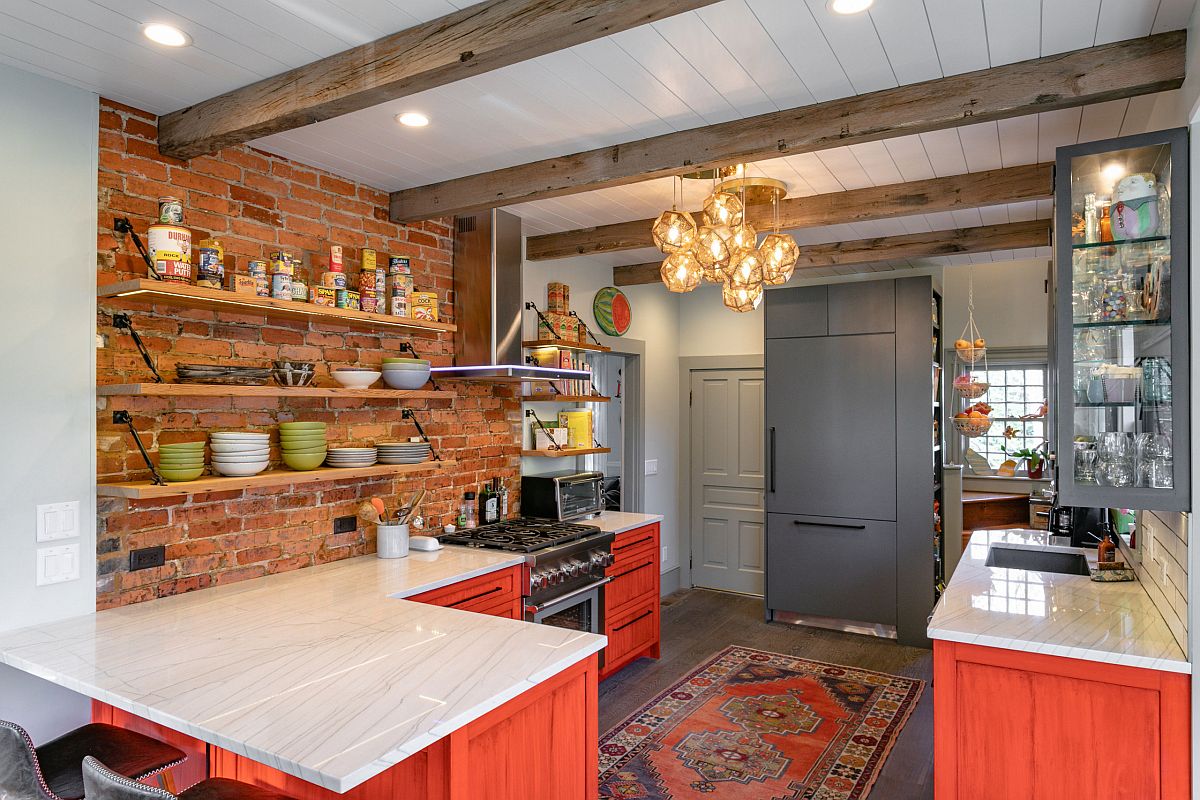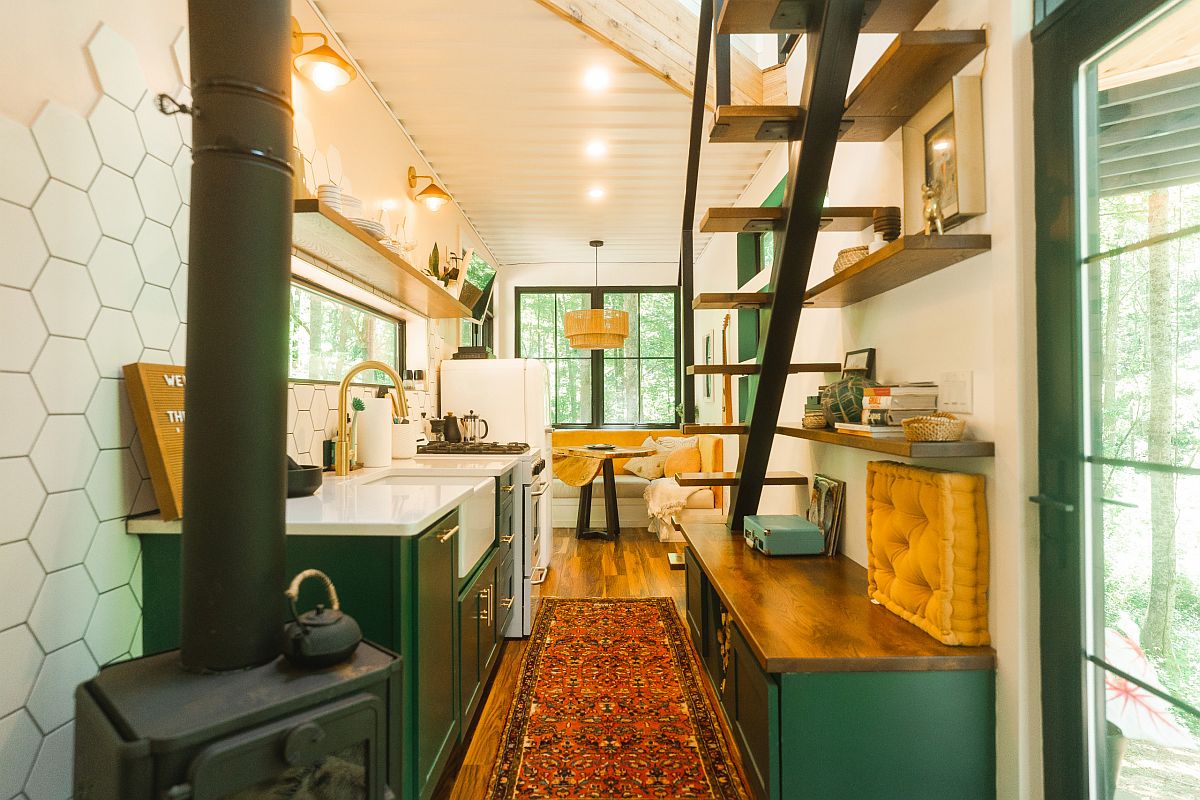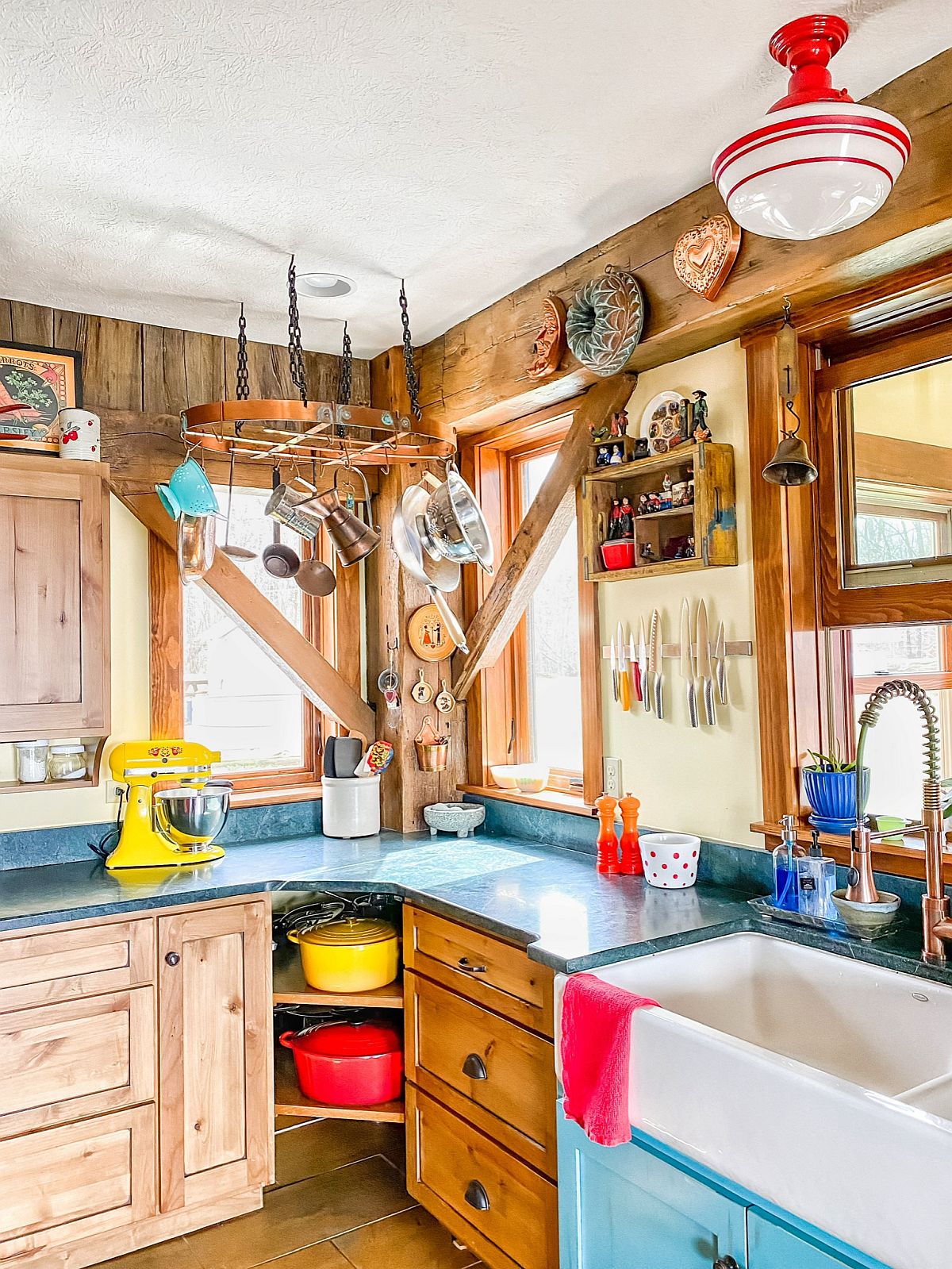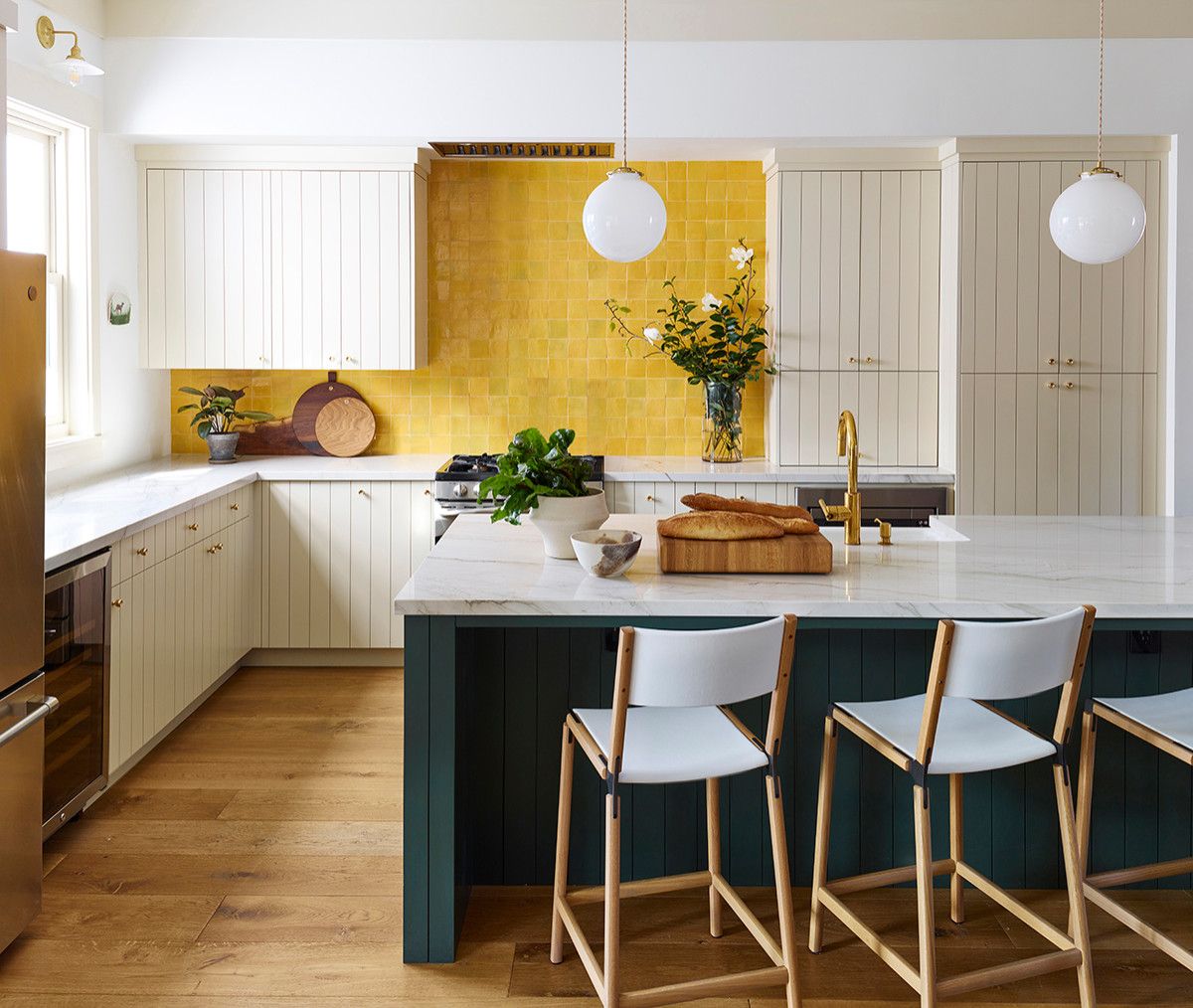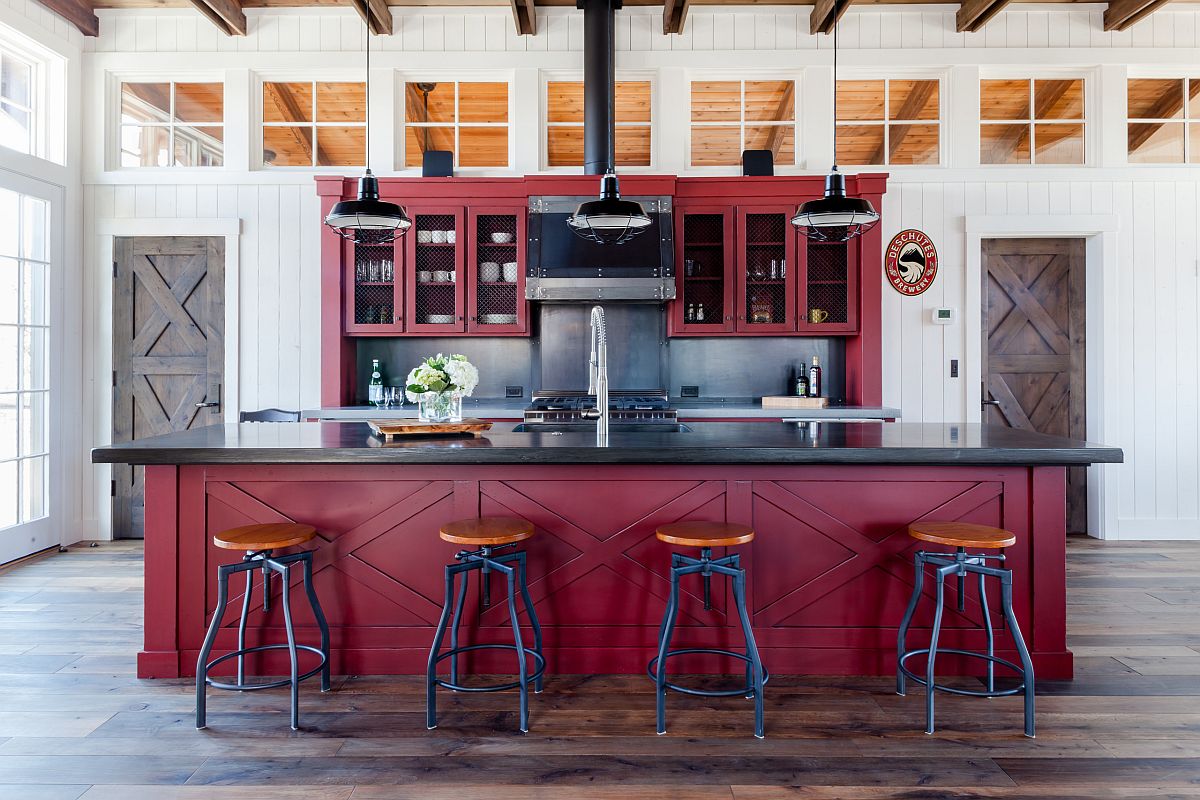 Using Kitchenware and Appliances to Add Color
There are several different ways in which kitchenware and appliances can add color to the farmhouse kitchen even as the backdrop remains neutral. Start with something simple like indoor plants and herbs, utensils on the open shelf and other smaller features before you turn to ideas like that big, bright orange refrigerator with vintage appeal or those eclectic kitchen countertops in green. Then there are vintage pieces with weathered finishes and lighting fixtures that can all be combined to create a much more visually captivating kitchen.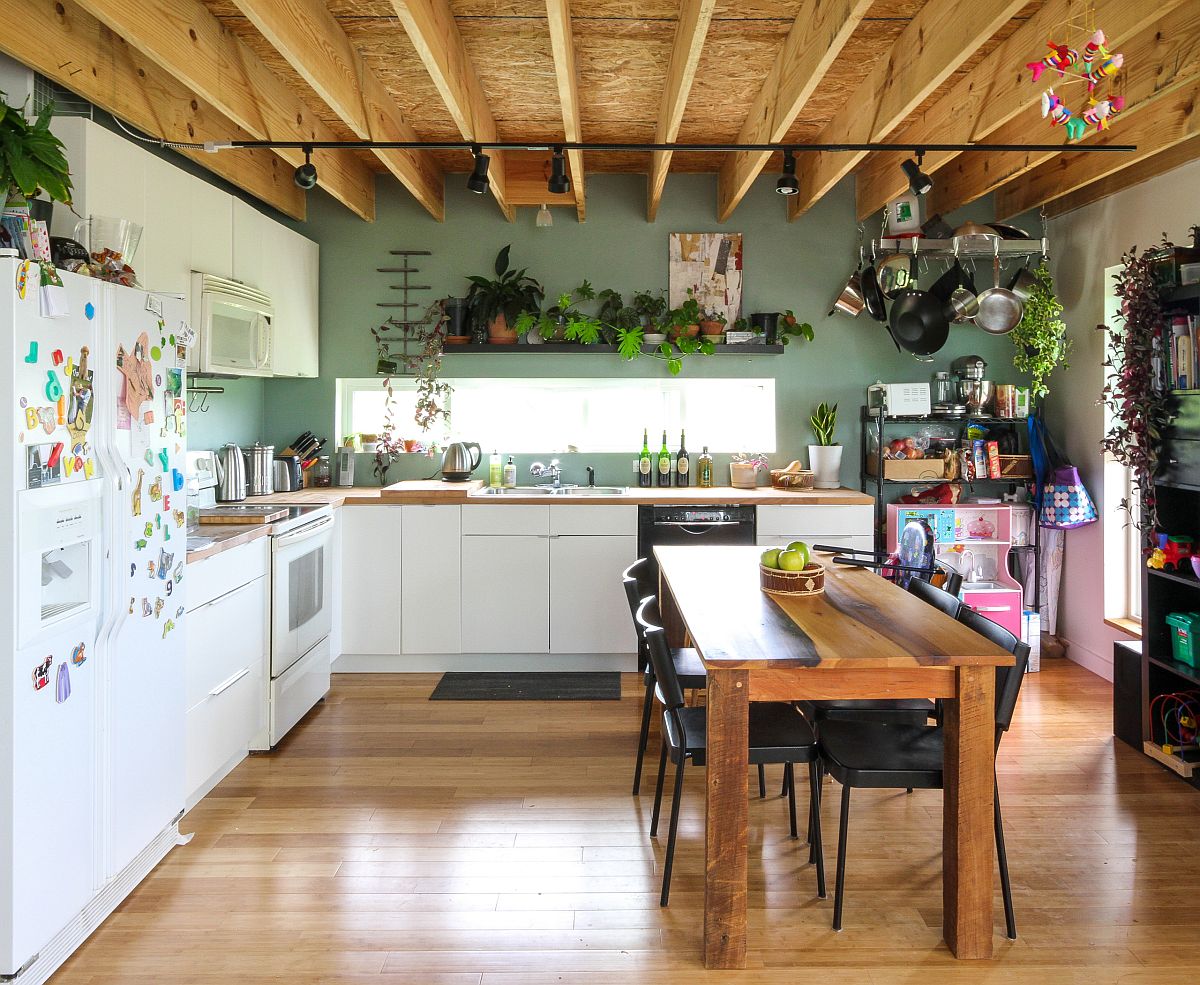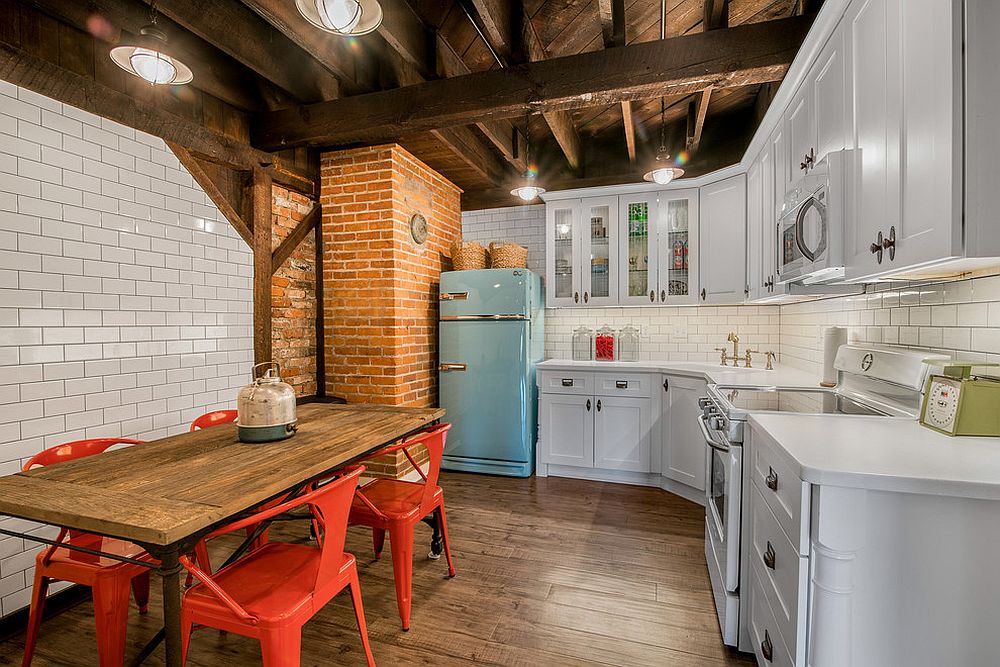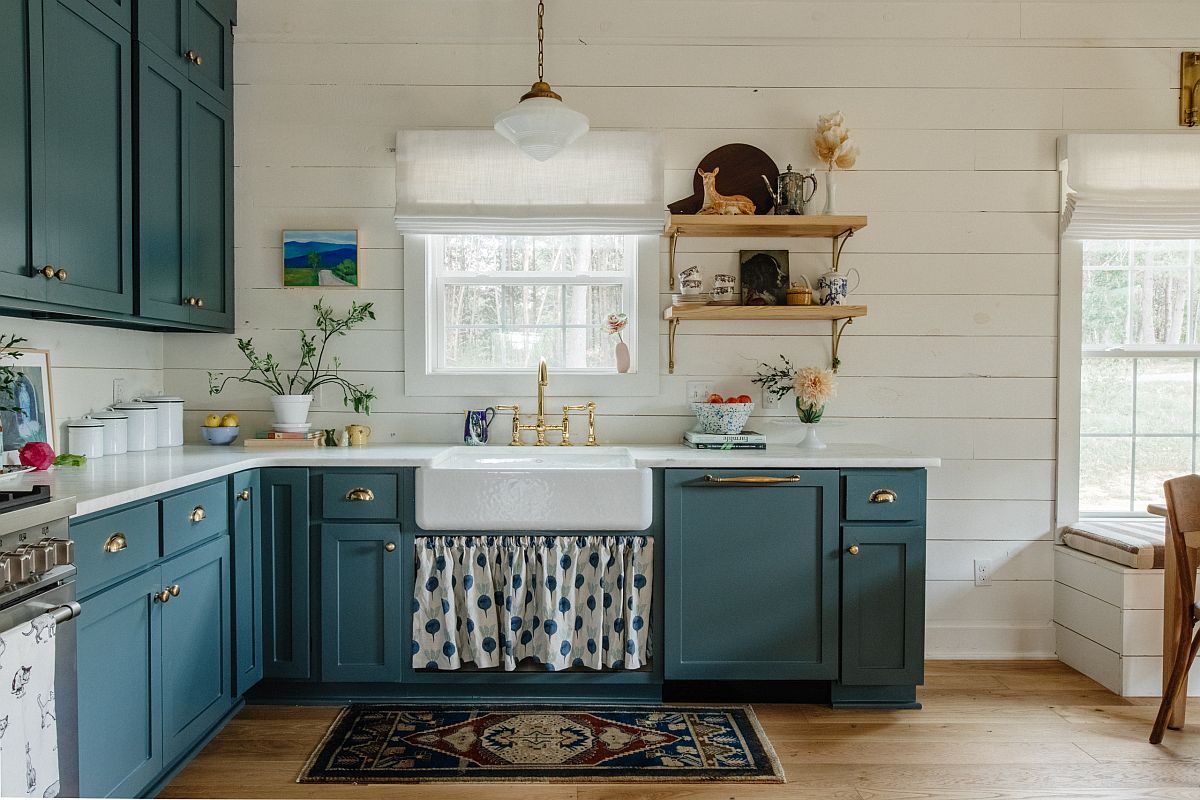 A Balance Between Modern and Timeless
It is barely surprising that blue comes up more often than any other color when we are looking for inspiration in the world of colorful farmhouse kitchens. There are several different shades of blue with each one bringing its own appeal to the large kitchen. Shades like grayish-blue with matte finish blend a sense of modernity with farmhouse appeal. But you can turn to deeper and darker blues if you want the kitchen to be more traditional in its appeal and with colorful kitchen cabinets and accessories in blue all around, you can be certain that there would be absolutely no dullness whatsoever.