Crafting a low-energy modern home is all about getting the 'bones' of the house right and adding additional, energy-efficient features that allow it to cut back on power consumption. This large home in Vienna, Austria designed by Zoran Bodrozic is one such delight that seems to maintain an open, inviting ambiance despite its eco-friendly credentials. Dubbed PÖHÖ33, the house is spread across four different levels, and each level seems like a natural extension of the one below. It is the ground floor with its sweeping living area, kitchen and dining area that sets the tone for the private levels above and the basement below.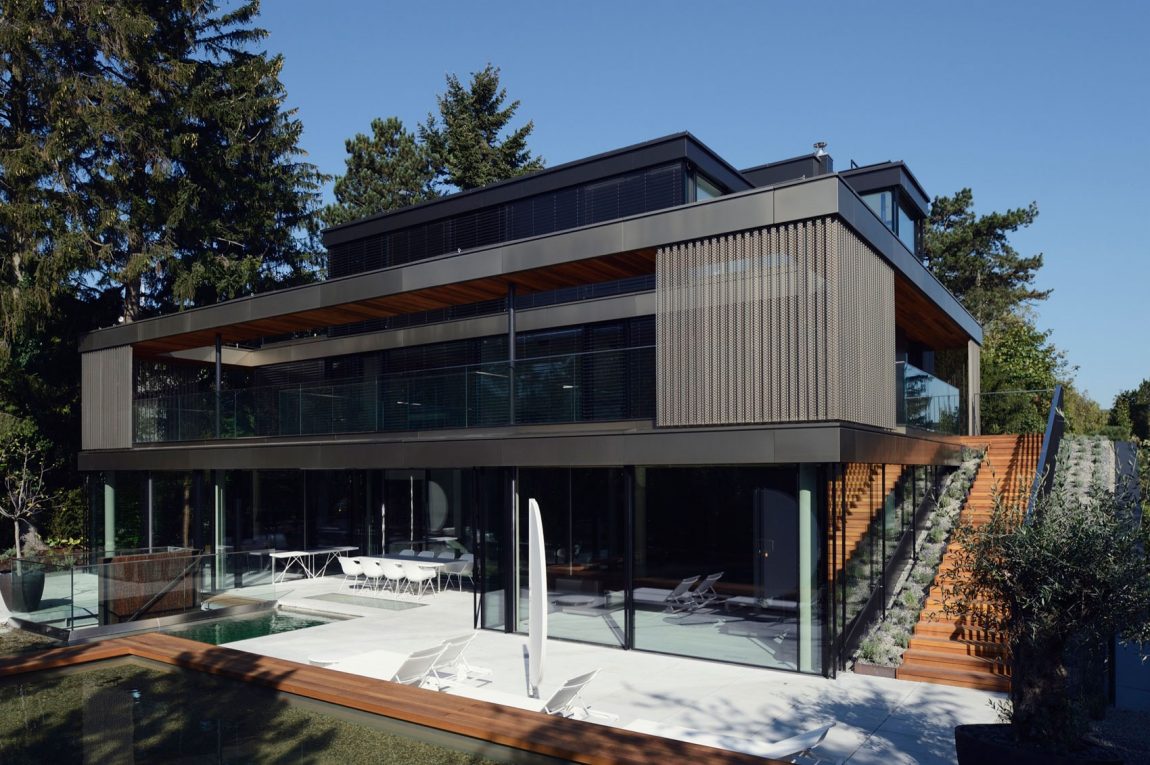 RELATED: Indoor-Outdoor Home Design: Multi-Level Garden House in El Salvador
An interesting feature of the home's design is the innovative use of black in every room that anchors the large, open spaces and defines them in a minimal fashion. Be it the staircase, the wall with shelves in the living room, the modern fireplace or the kitchen workstation; black holds sway inside this Austrian home. The black, white and wood color palette lets the home standout visually, even while ensuring that the smart, contemporary aesthetic is not lost whatsoever.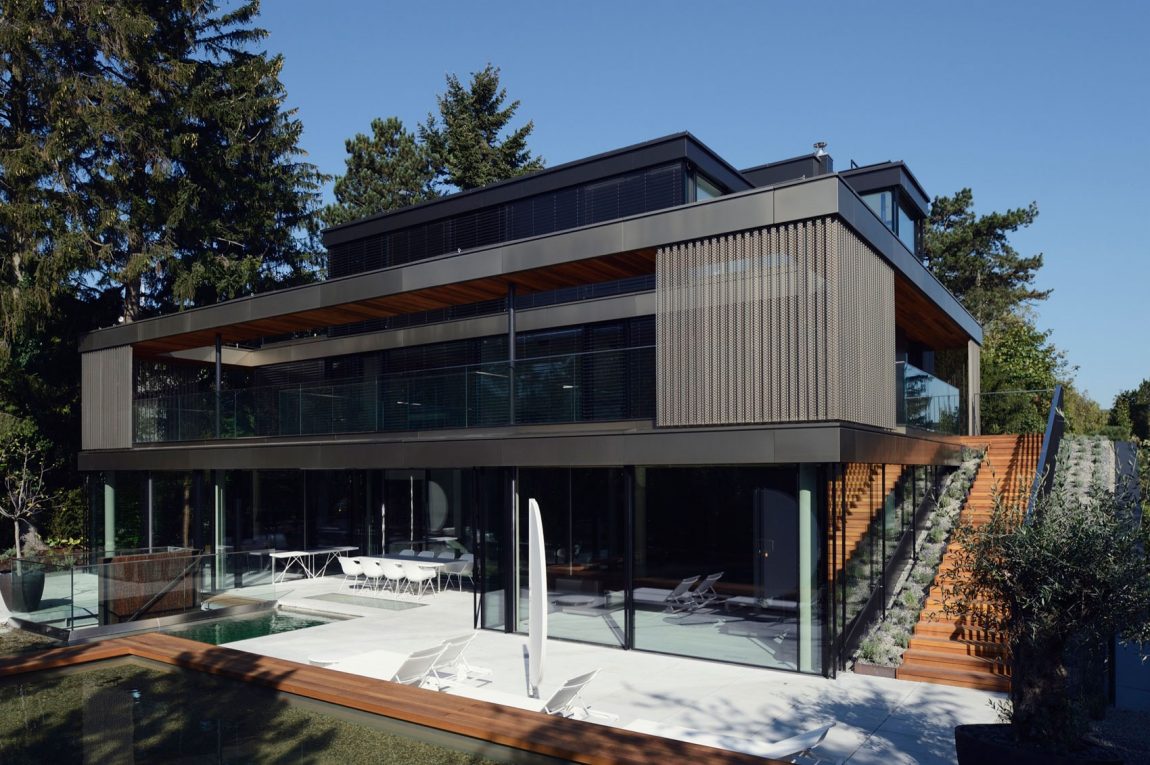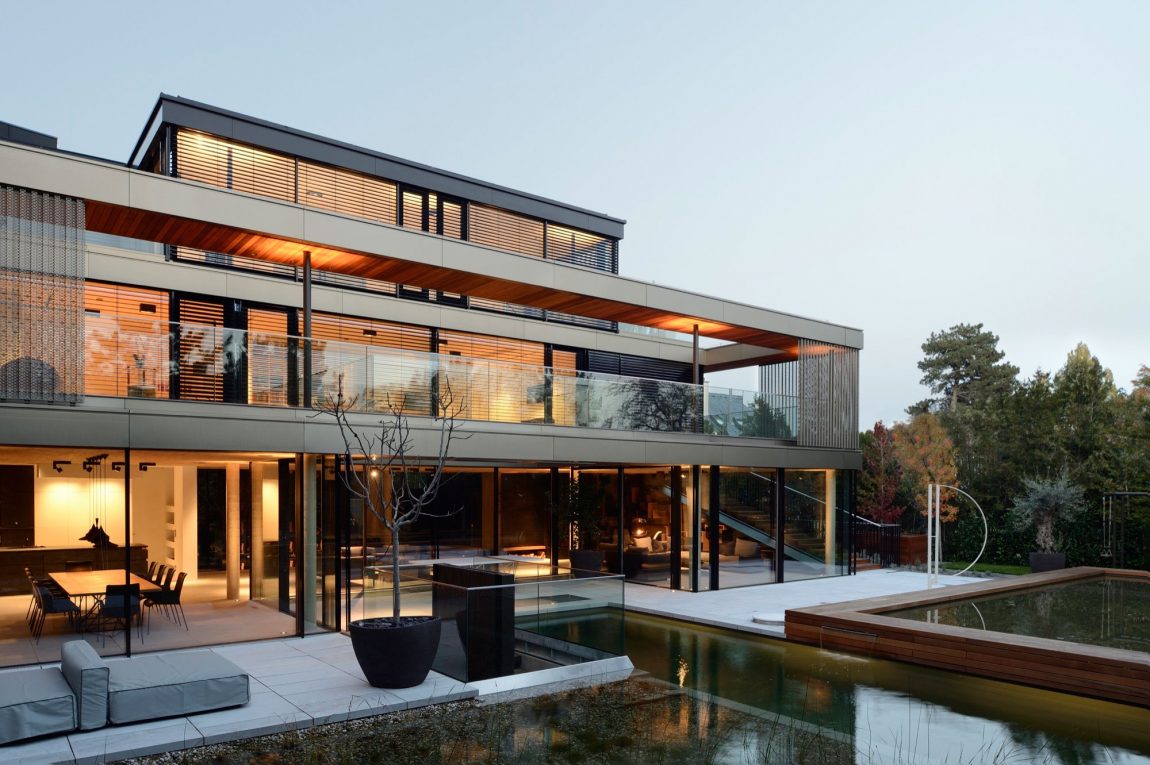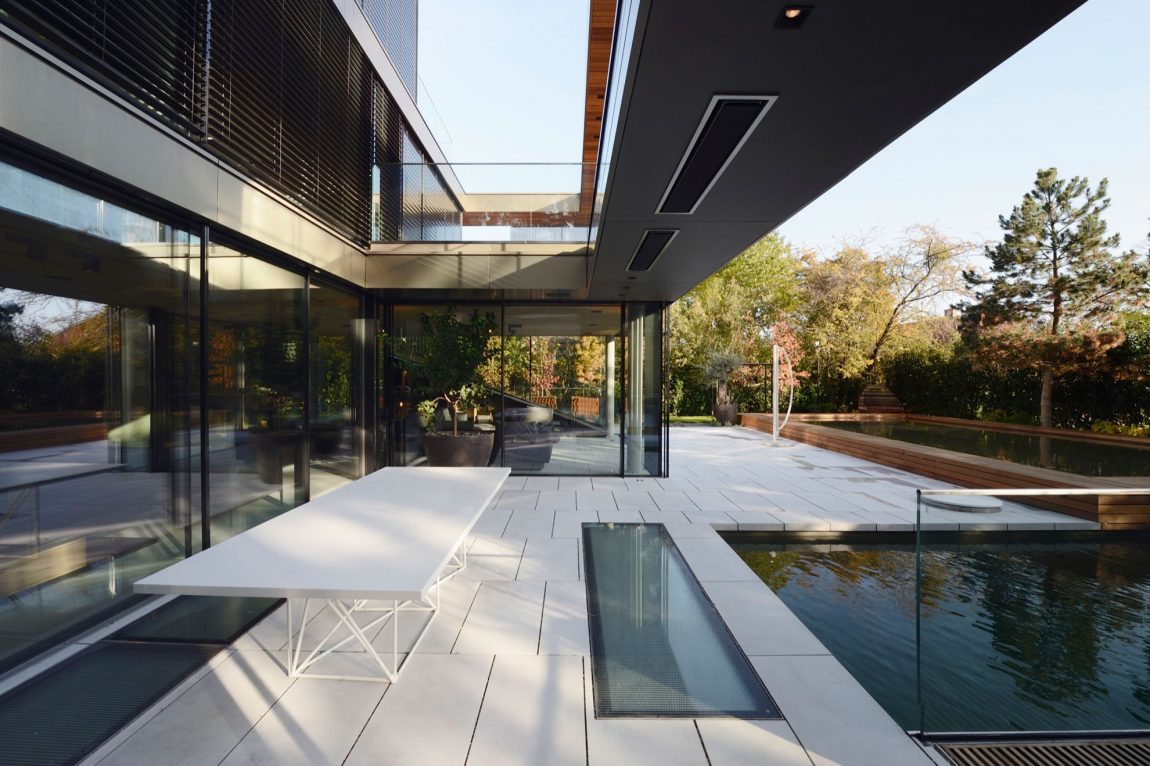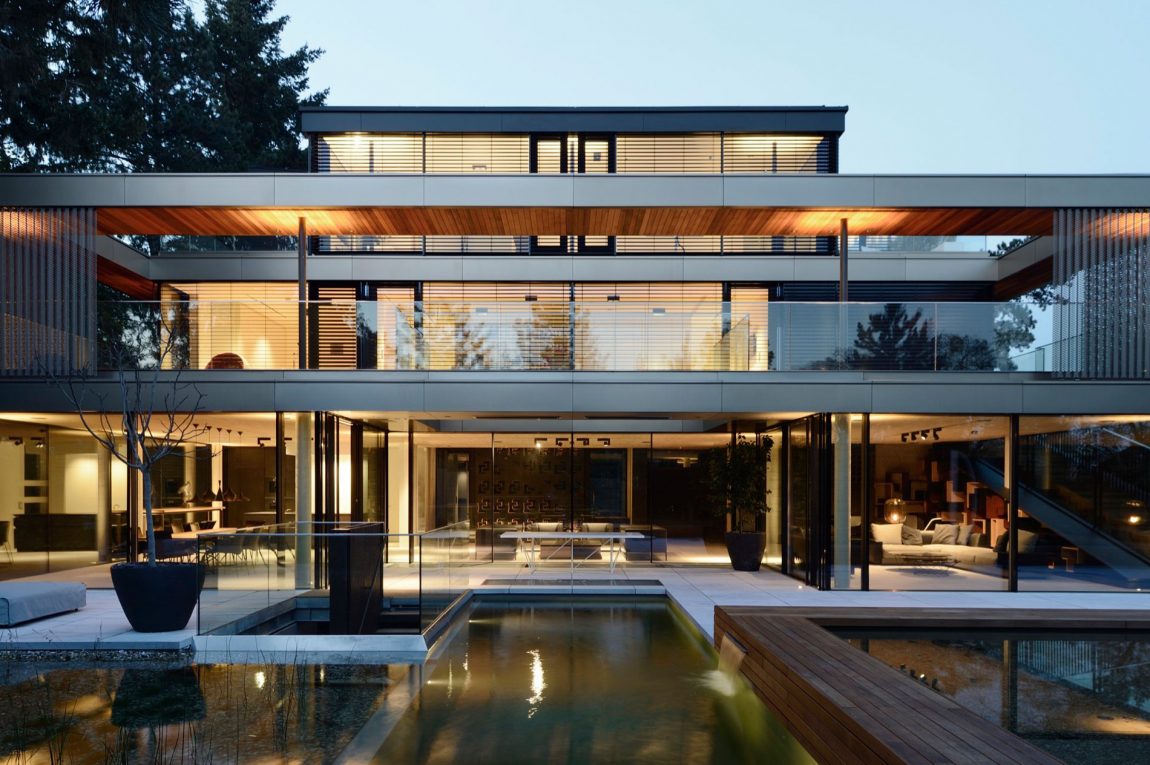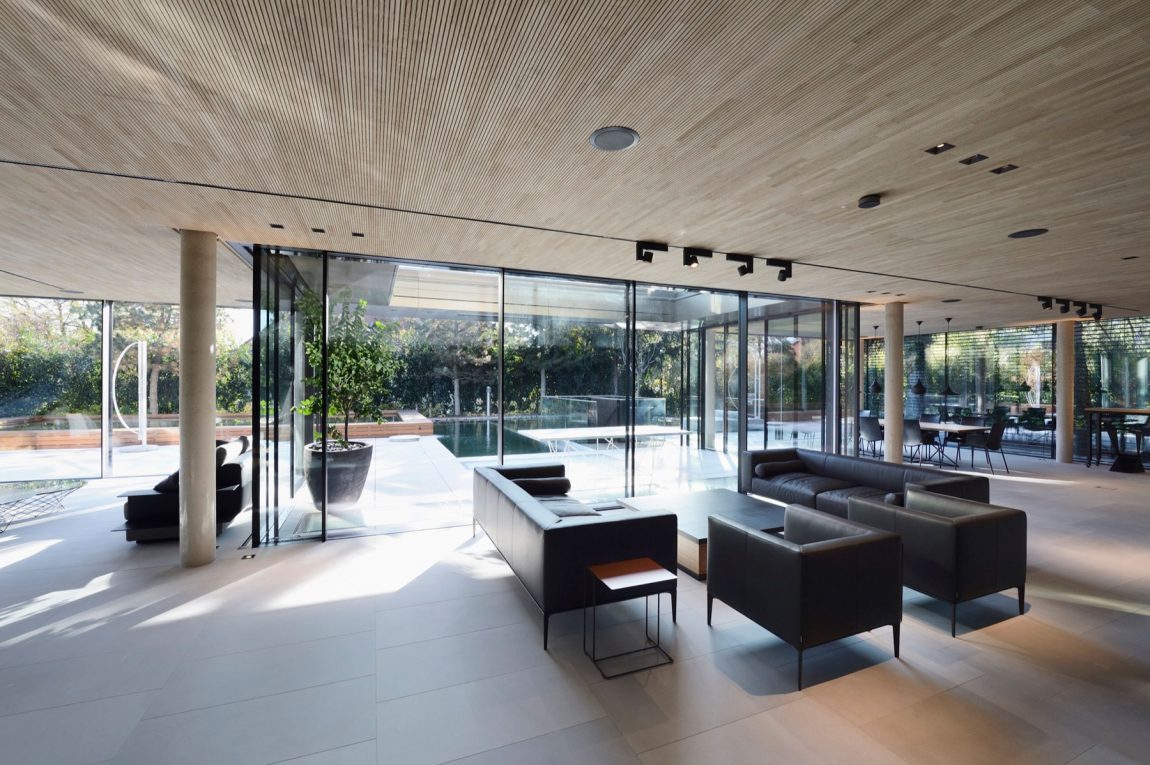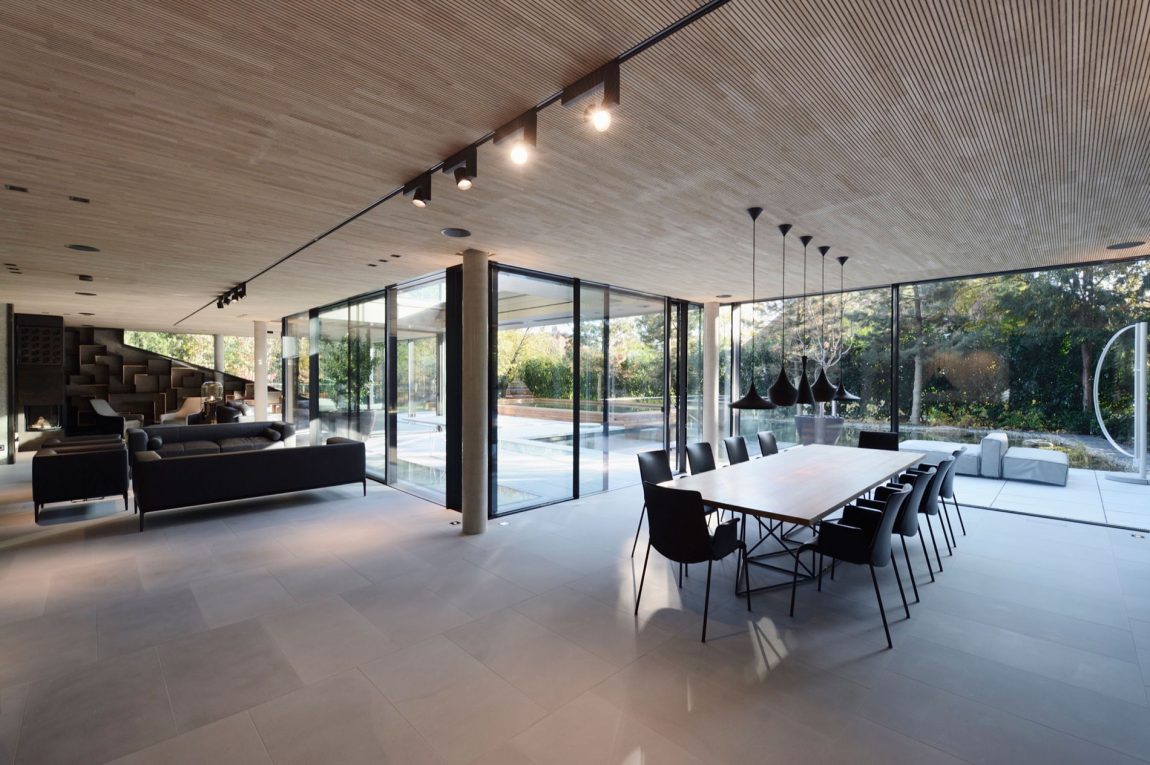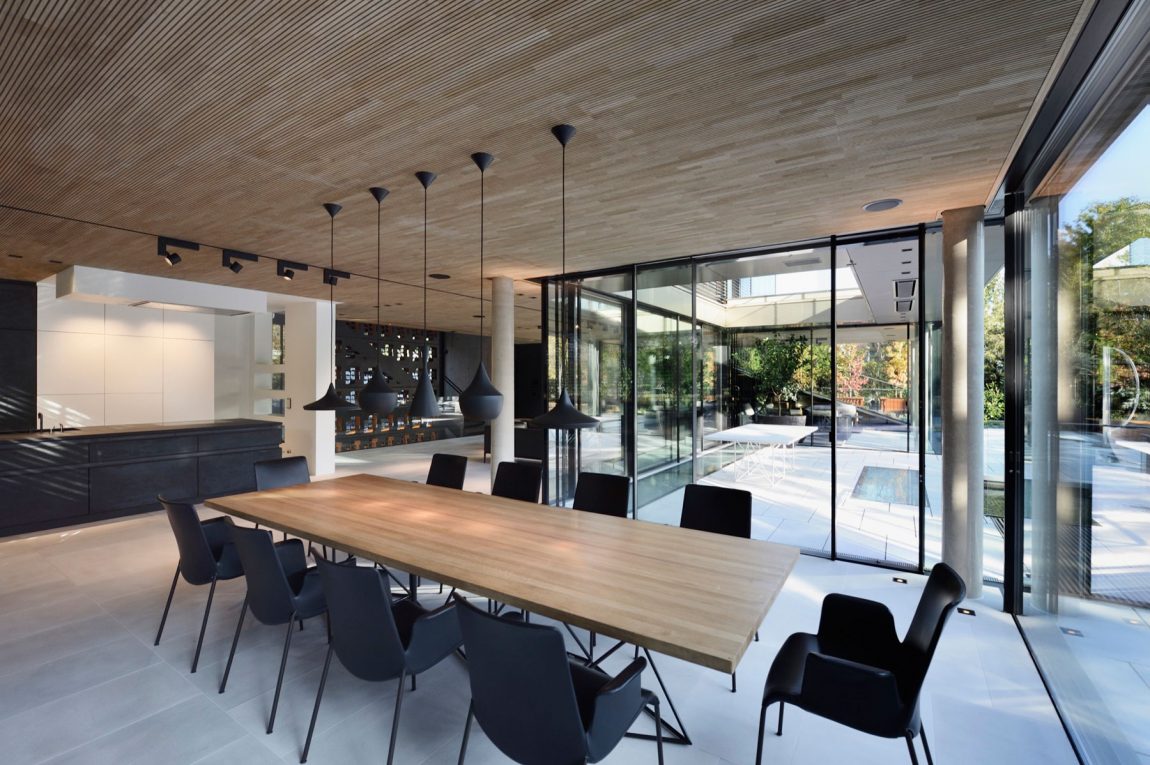 Track lighting in black and Tom Dixon pendants in the same hue add to the dramatic appeal of the dining space, with a beautifully-lit stairwell leading to the top floors. It is the rear of the house that completely opens up towards the large deck, pool and spa zone outside, thanks to the extensive use of glass walls and floor-to-ceiling glass windows. [Photography: Robert Niederl]
RELATED: Energy-Efficient Home in Sydney Maximizes Space and Ocean Views