We are always on the lookout for ways in which we can maximize space without giving up on either style or functionality. When it comes to contemporary bathrooms, it is the vanity and the sink with the mirror above that end up defining both the aesthetics of the space and its final style. The floating vanity is undoubtedly the most popular choice among homeowners as it allows one to create a sense of spaciousness visually without sacrificing practicality. But what if you could take this space-savvy goodness a notch higher with corner vanities and smart décor that revamp your bathroom with a dash of panache?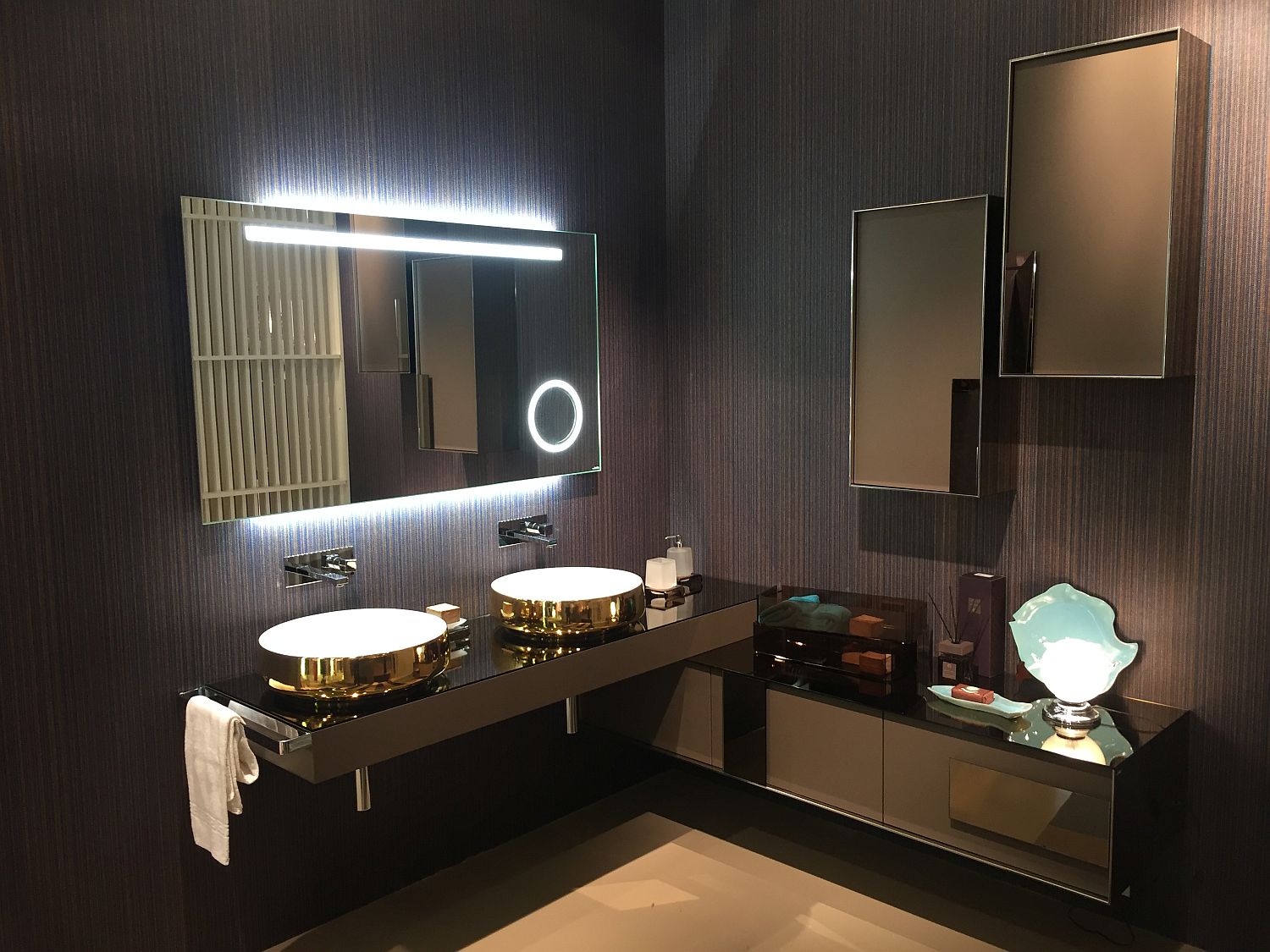 Finding the right vanity along with other bathroom storage units is an essential part of the jigsaw puzzle that completes your dream bathroom. Whether you wish to turn that modest bathroom into a spa-inspired relaxation zone or wish to simply free up some space in the bathroom, these dashing vanities and bathroom storage units manage to do it all. Add to it those sleek floating shelves and stylish mirrors and you have a bathroom that is efficient and dazzling!
Turn to the Corner
The best way to free up space in a small bathroom or even powder room is to look towards the forgotten corner for help! A smart vanity that utilizes corner space can free up the rest of the room and it creates a sense of spaciousness without trying too hard. This does not mean you need a custom corner sink that is unique and hard to get. Instead, opt for one of these slim, linear vanities that easily fits into the corner and couple it with other storage units, cabinets or even floating shelves to fashion a coherent look.
RELATED: 20 Contemporary Bathroom Vanities to Get Naked With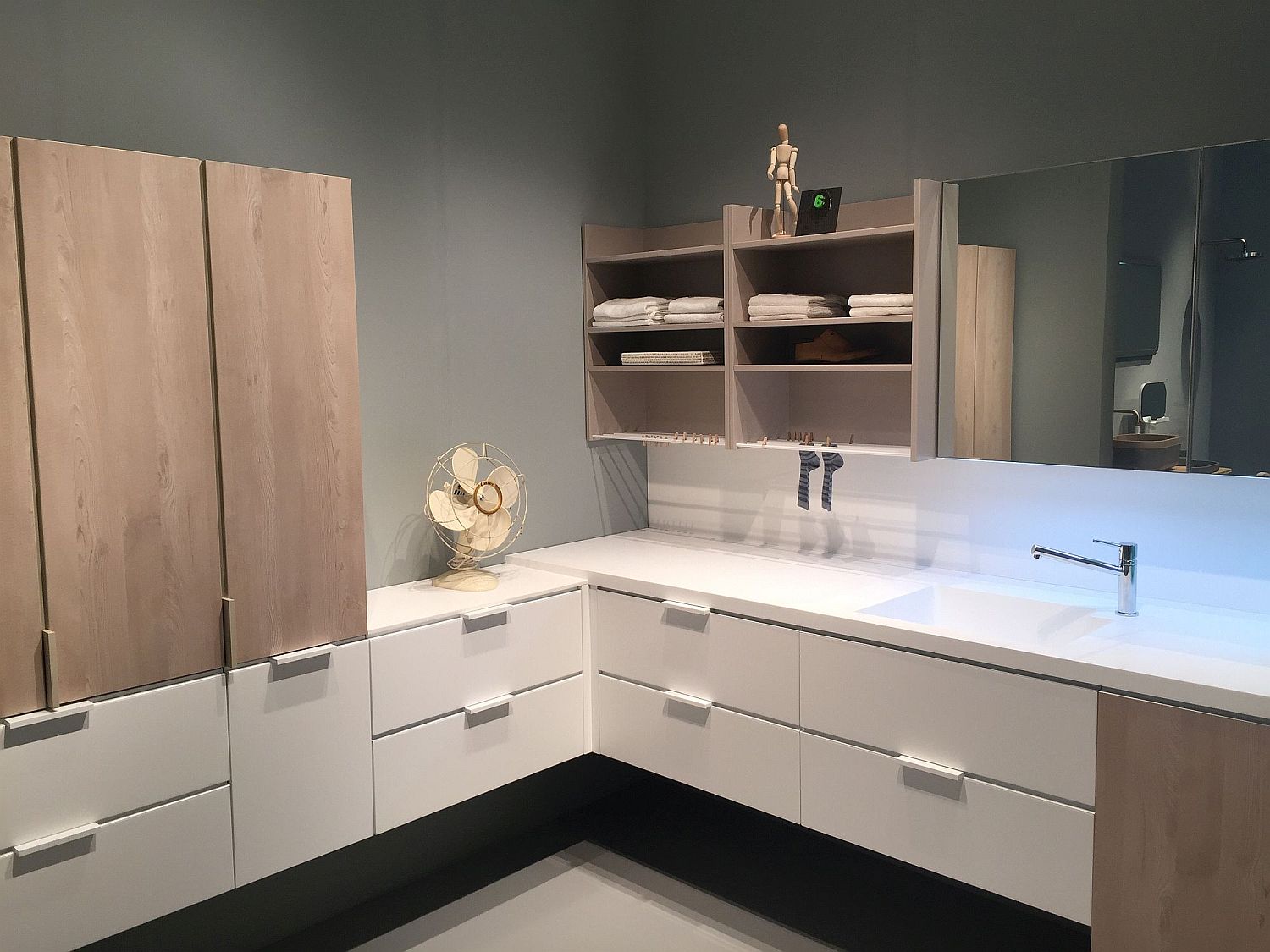 Think of the vanity, the medicine cabinet above, mirror and the shelves next to it as one large, single unit and plan accordingly. It is best to make sure that each of them complement the other visually and using pieces with same style and color definitely helps in reducing visual fragmentation of space in a small bathroom.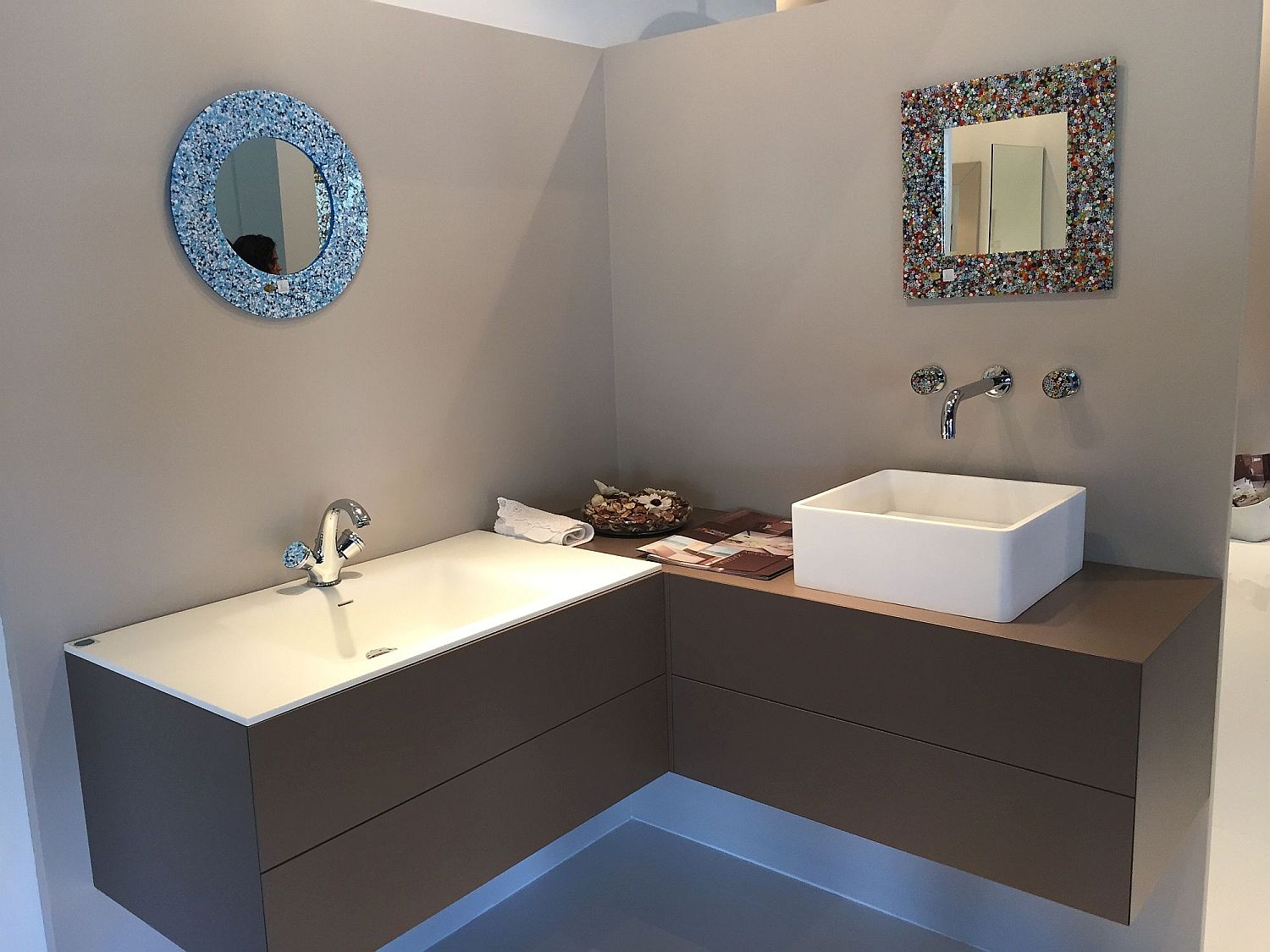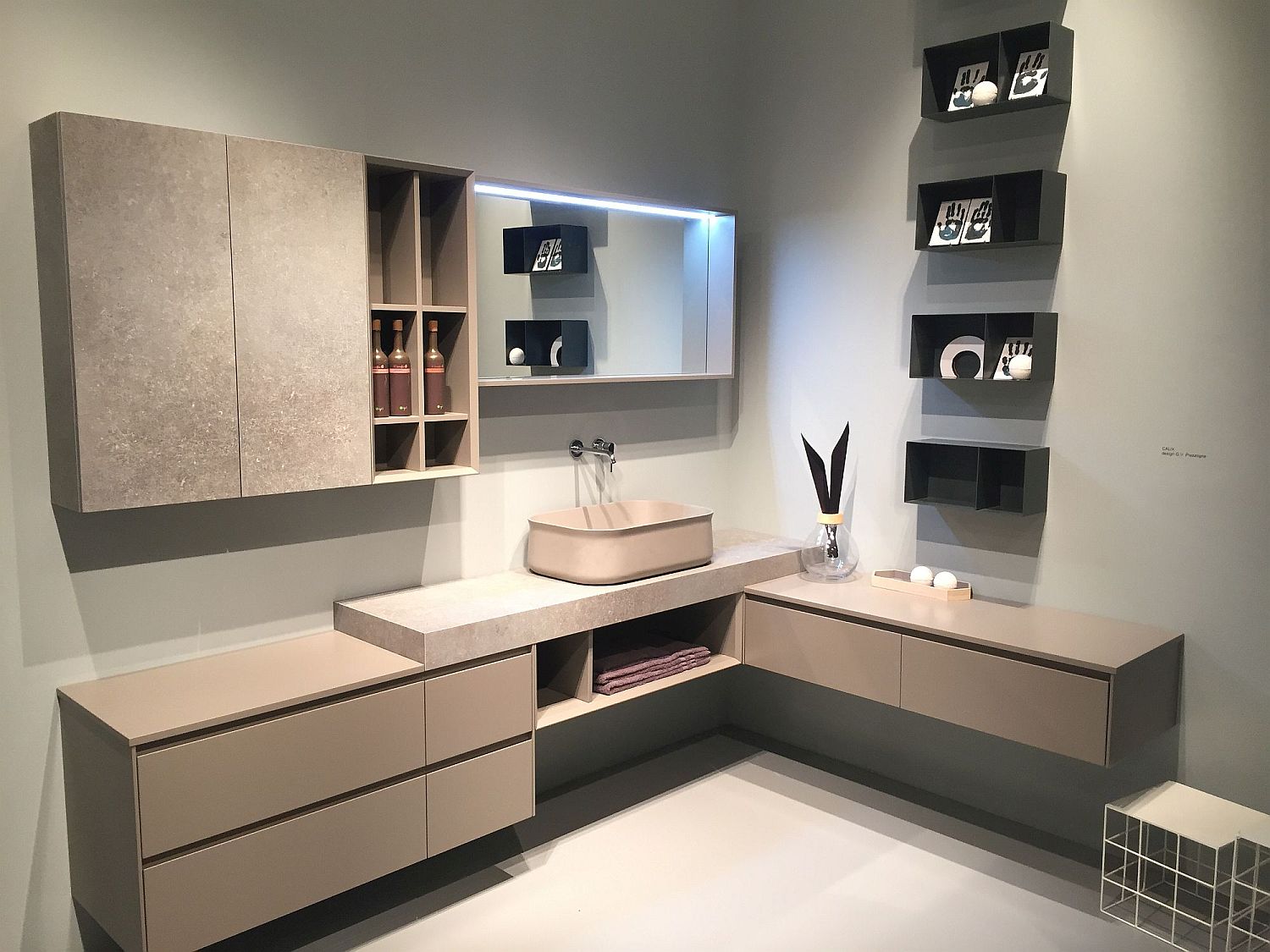 The Right Style
Despite having to shop for décor and vanity that saves space, one does not really have to forego their 'style ambitions' for the bathroom. A small art deco style vanity in the corner can be a big hit and give your bathroom an alternative look that takes it away from the mundane. These ornate, slim and at times sculptural pedestal sinks and modest vanities can help in completely reimagining the bathroom space. Those who prefer a more 'organic' vibe can opt for the natural wood look while ones seeking a bit more glitz and glam can consider shopping for a vanity with mirrored finish and Hollywood Regency style. The choices are well and truly endless!
RELATED: 13 Crazy-Creative DIY Bathroom Vanities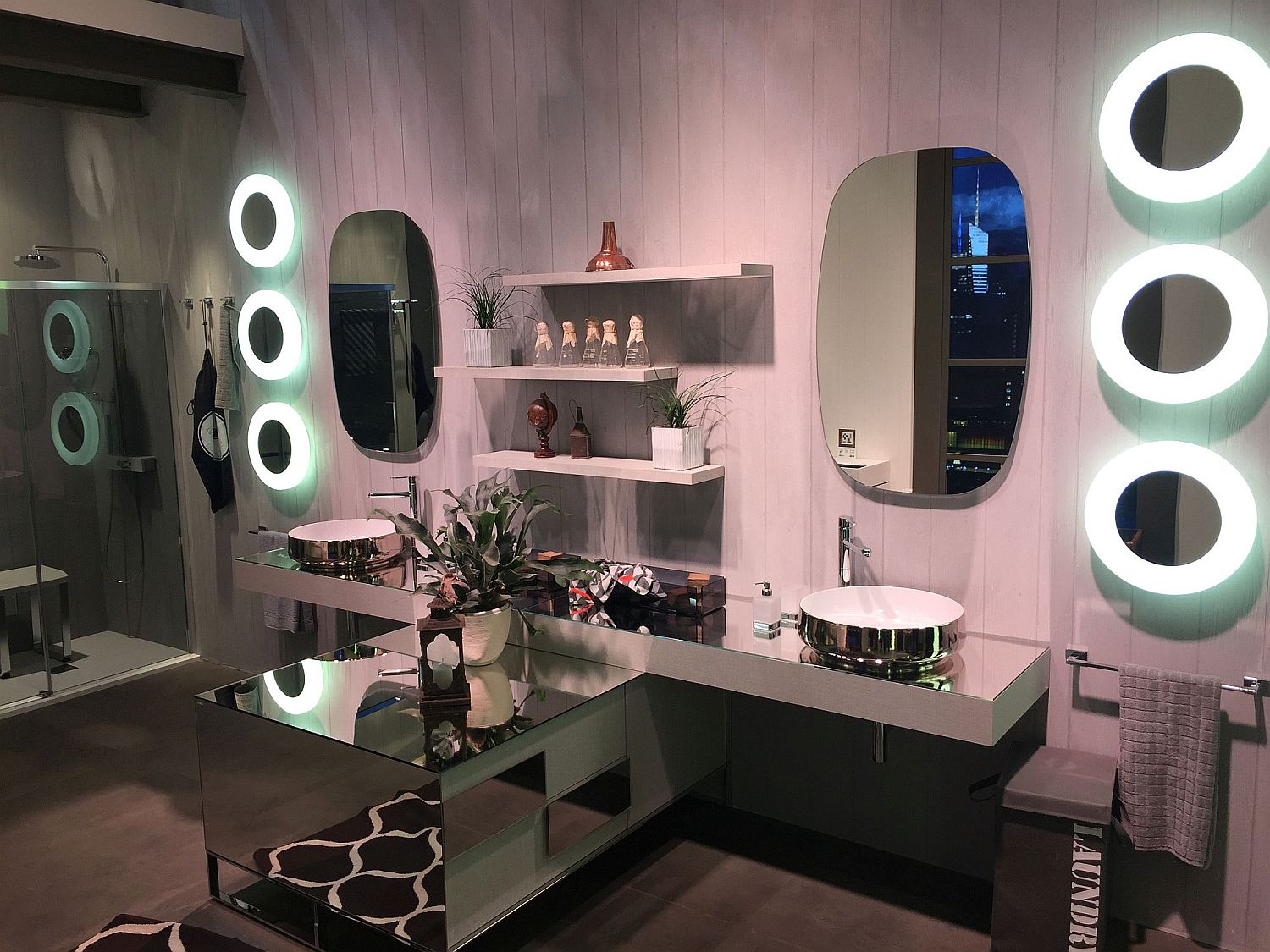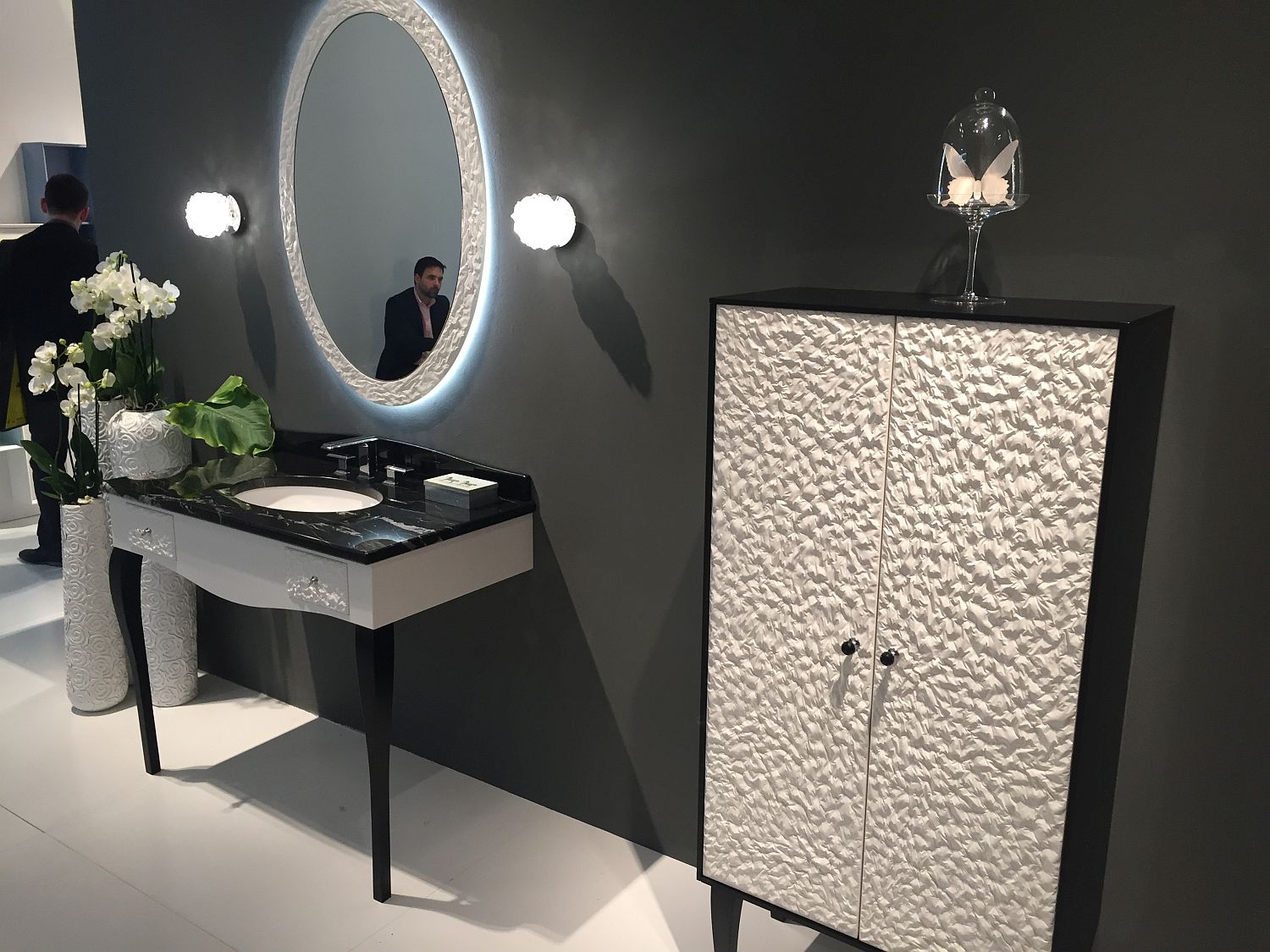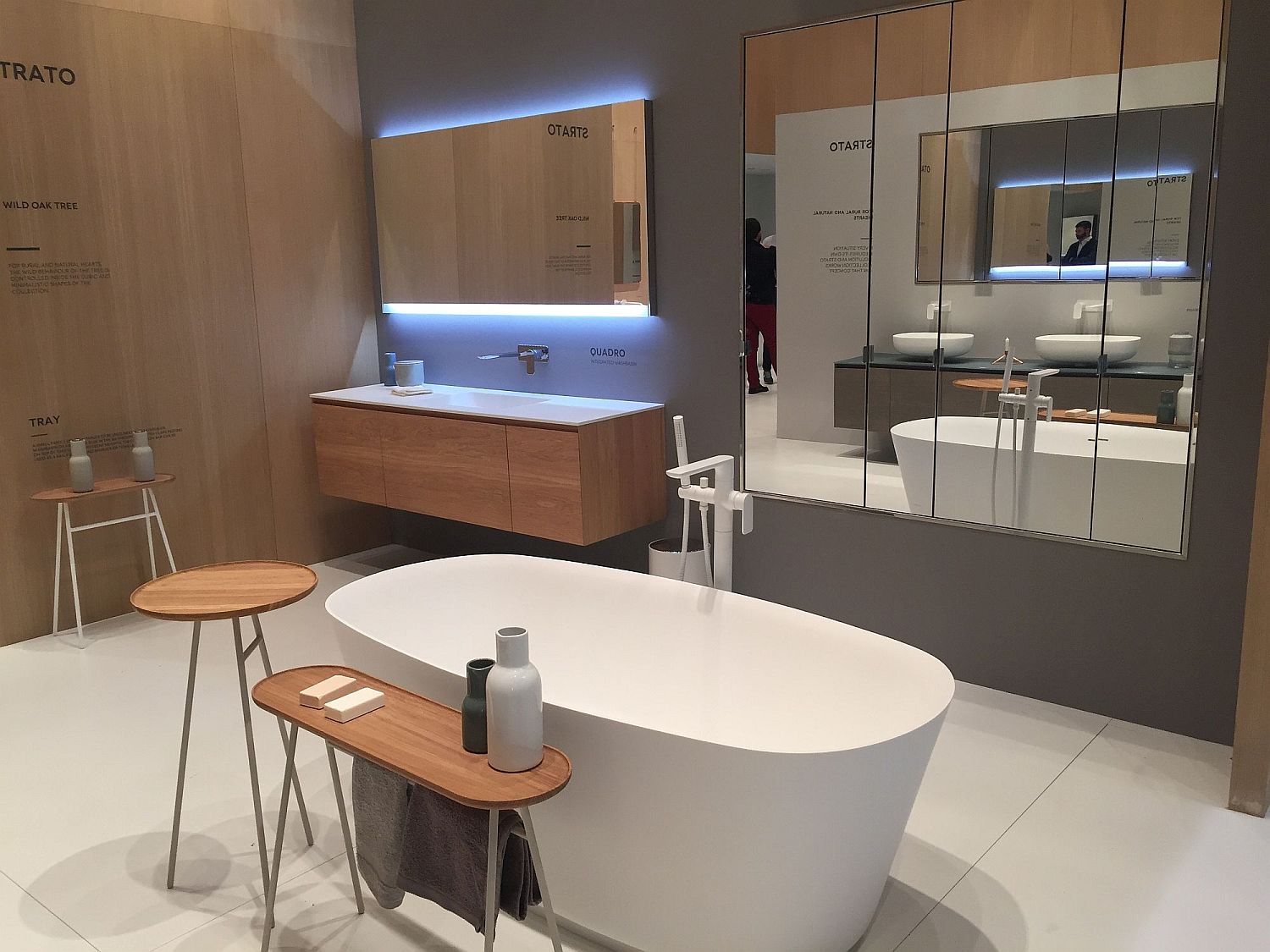 Serving your Storage Needs
Whether you prefer an open vanity or one with closed cabinets is an important choice that is defined as much by your lifestyle as it is by your storage needs. If all you want to use the bathroom vanity for is to store few neatly folded, fresh towels, a vase and some additional accessories, then an open vanity will do just fine. But this also means you need to keep it clean and clutter-free on a regular basis. If you are someone like us and wants to tuck away 'an entire world' inside the bathroom vanity, then one with closed cabinets is undoubtedly the way forward.
RELATED: 15 Exquisite Bathrooms That Make Use of Open Storage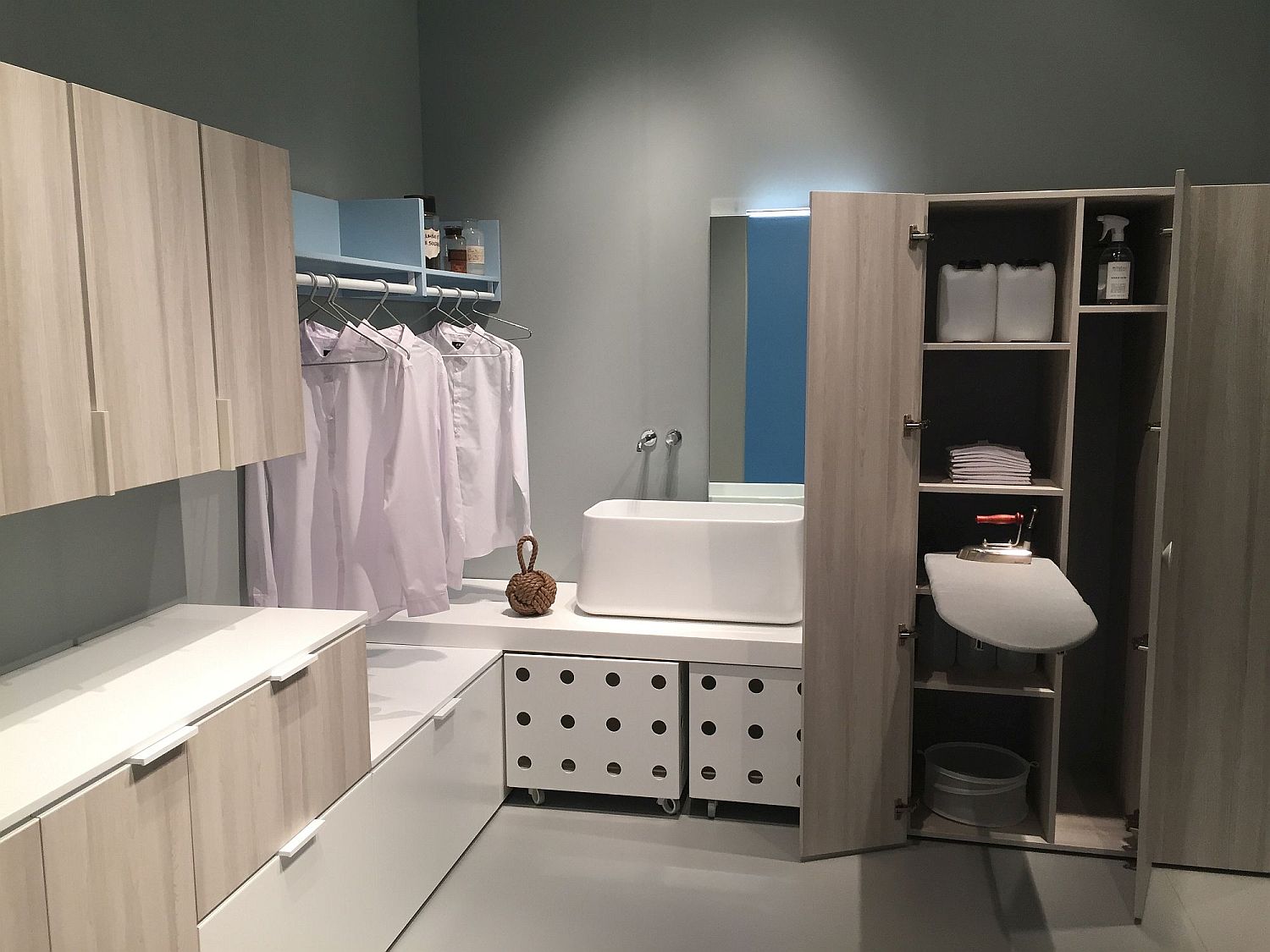 The vanity and cabinets nest to it will not define the bathroom by themselves. But they make a big impact and definitely are a great starting point from which you can build the rest of the space. So, next time you are thinking about a bathroom remodel, think space-savvy!