Remember the days when wallpaper was an outdated design feature that demanded to be removed? Today that couldn't be further from the truth. In fact, we're in the middle of a full-fledged wallpaper revival! From geo forms to layered botanicals, current patterns feature thoughtful designs and loads of originality. Minimalist patterns are as popular as decadent ones, and thanks to a range of options that includes removable wallpaper, even renters can enjoy the magic. Keep reading for a collection of 20 cool wallpapers that showcase today's top design trends…
Geo Style
Geo forms are everywhere in today's design realm. From textile patterns to objets d'art, geo style is a top modern trend. No wonder the world of cool wallpapers include so many geo designs! Some are ultra minimal, while others channel a more ornamental past. Ferm LIVING's Lines Wallpaper is inspired by Art Deco motifs. Golden lines shine against a deep blue background. Since the pattern is also available in Grey, Mint, Off-white, Cashmere and Graphite, there is ample opportunity to snag just the right color for your space.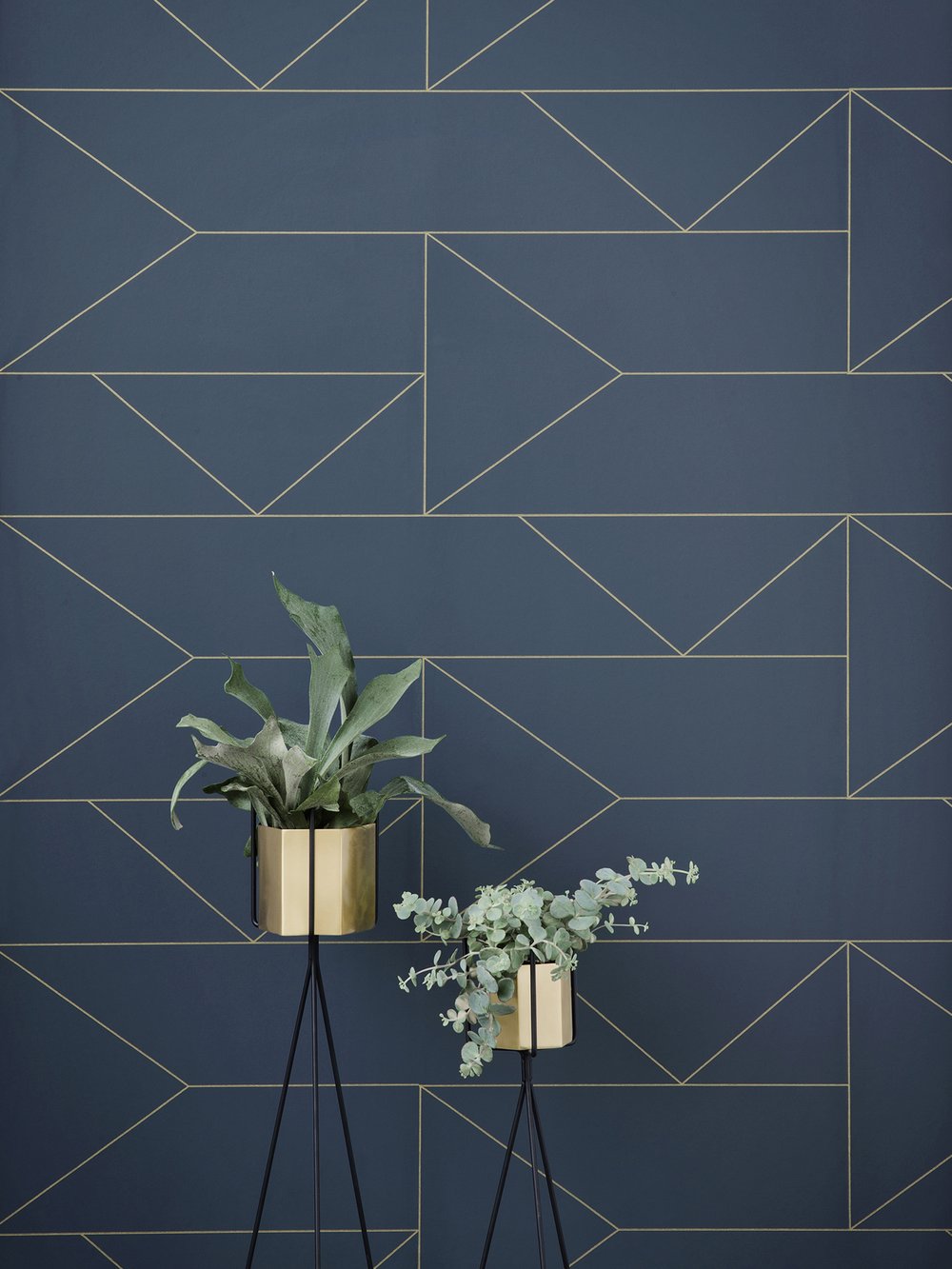 Designed by Taylor Murphy Design Studio, CB2's Judd Aqua Wallpaper features geo forms drawn in watercolor. The result: softer edges on these aqua 3D shapes. If you're looking to create the perfect accent wall, this statement wallpaper just might be the answer: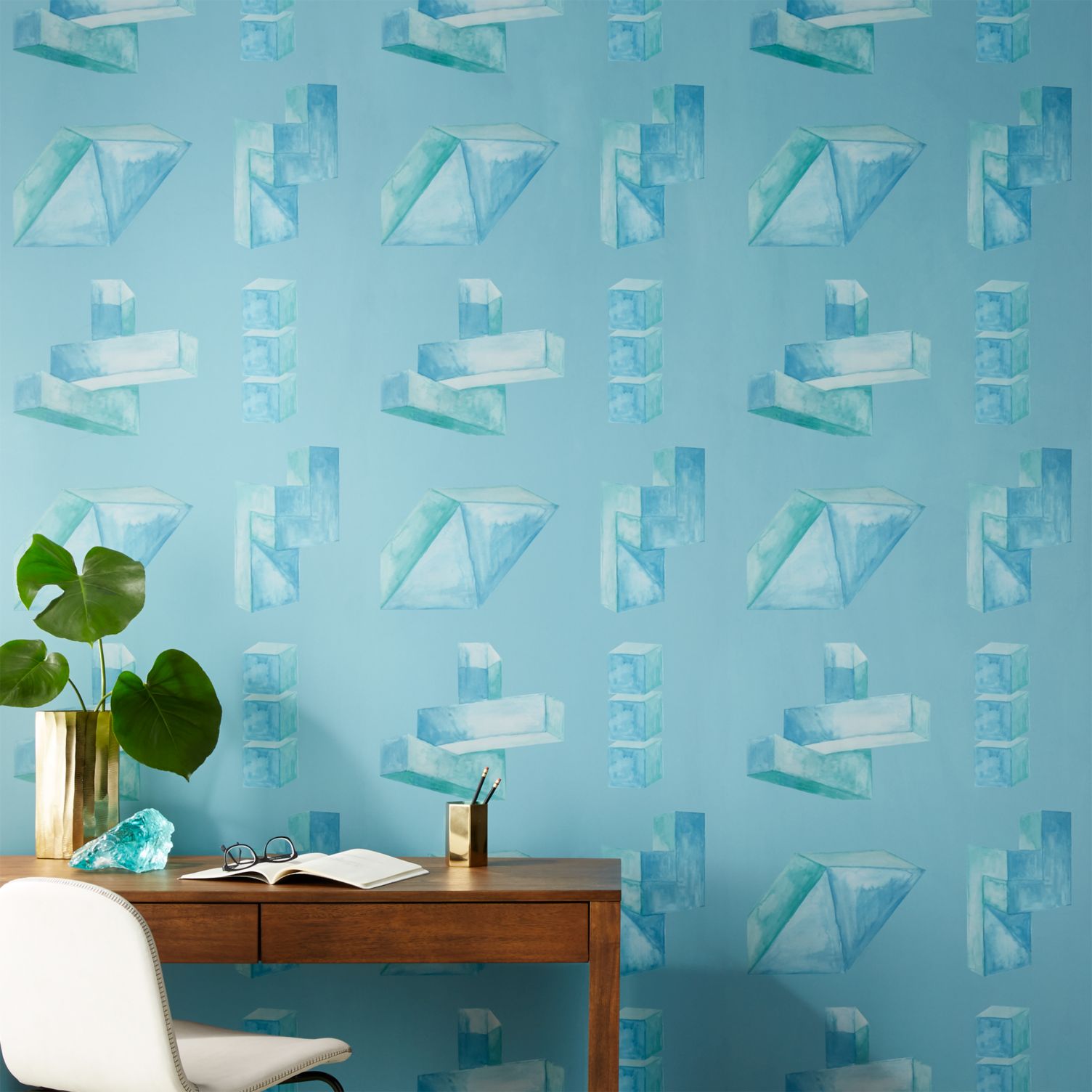 Also from CB2 is this Cross Hatch Circles Gold and Navy Wallpaper. Hand-printed exclusively by Hygge and West for CB2, this gorgeous modern wallpaper features thin gold brushstrokes in intersecting lines, forming a fluid pattern of circles against a navy backdrop. Another excellent choice for a statement wall: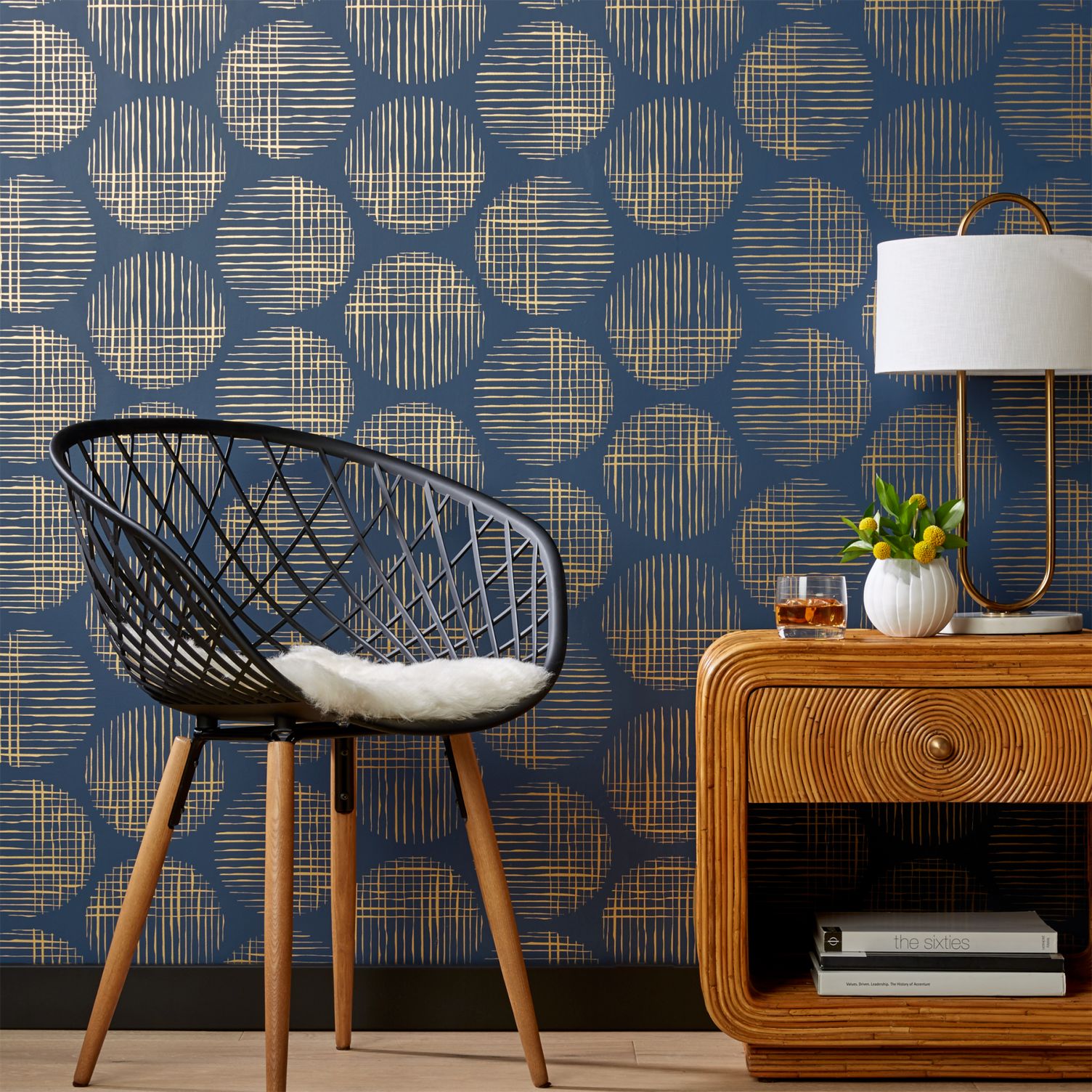 Speaking of alluring geo patterns in navy, Anthropologie's Speakeasy Wallpaper brings oodles of Deco style to your space. Lines and curves combine in a richly layered design that makes a big impact: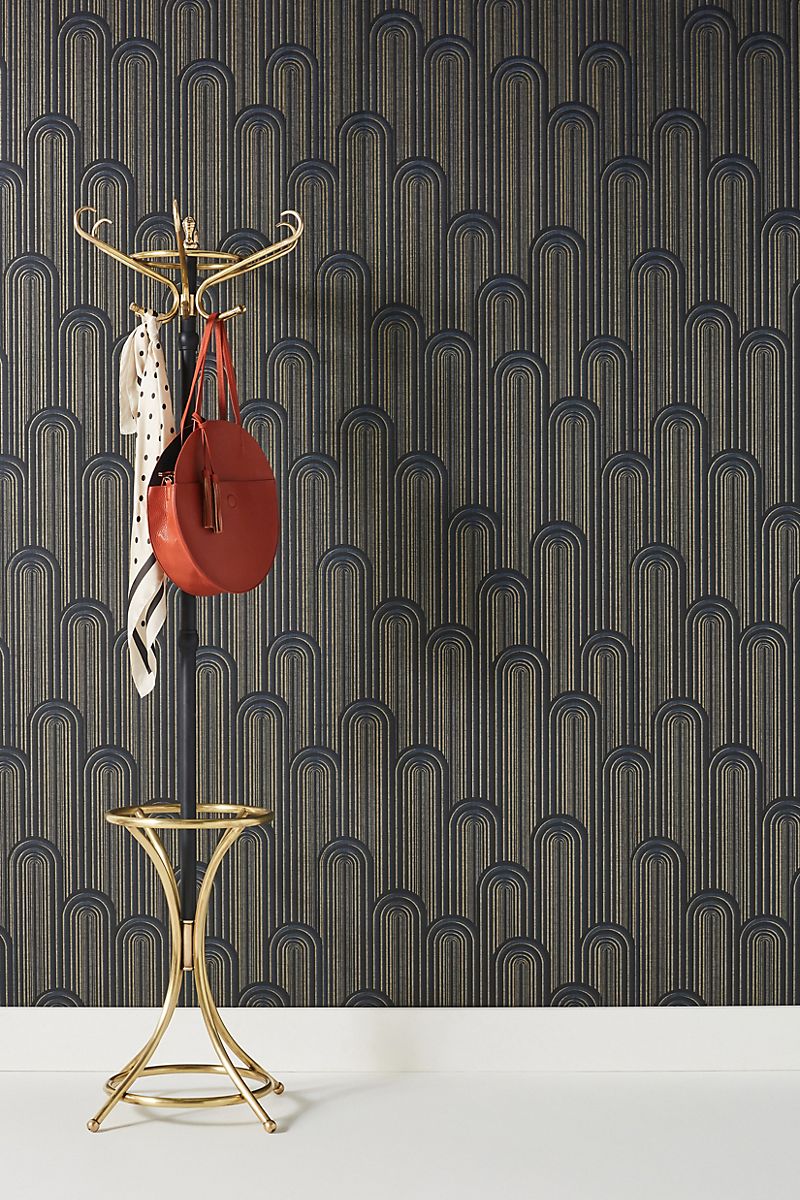 For a sprinkling of geo style, ferm LIVING's Confetti Wallpaper is festive without being over the top. It's hard to imagine a room in the house where this cool wallpaper pattern wouldn't thrive. If Gray is too dark for your palette, you can also find this pattern in Mint, Rose and Off-White.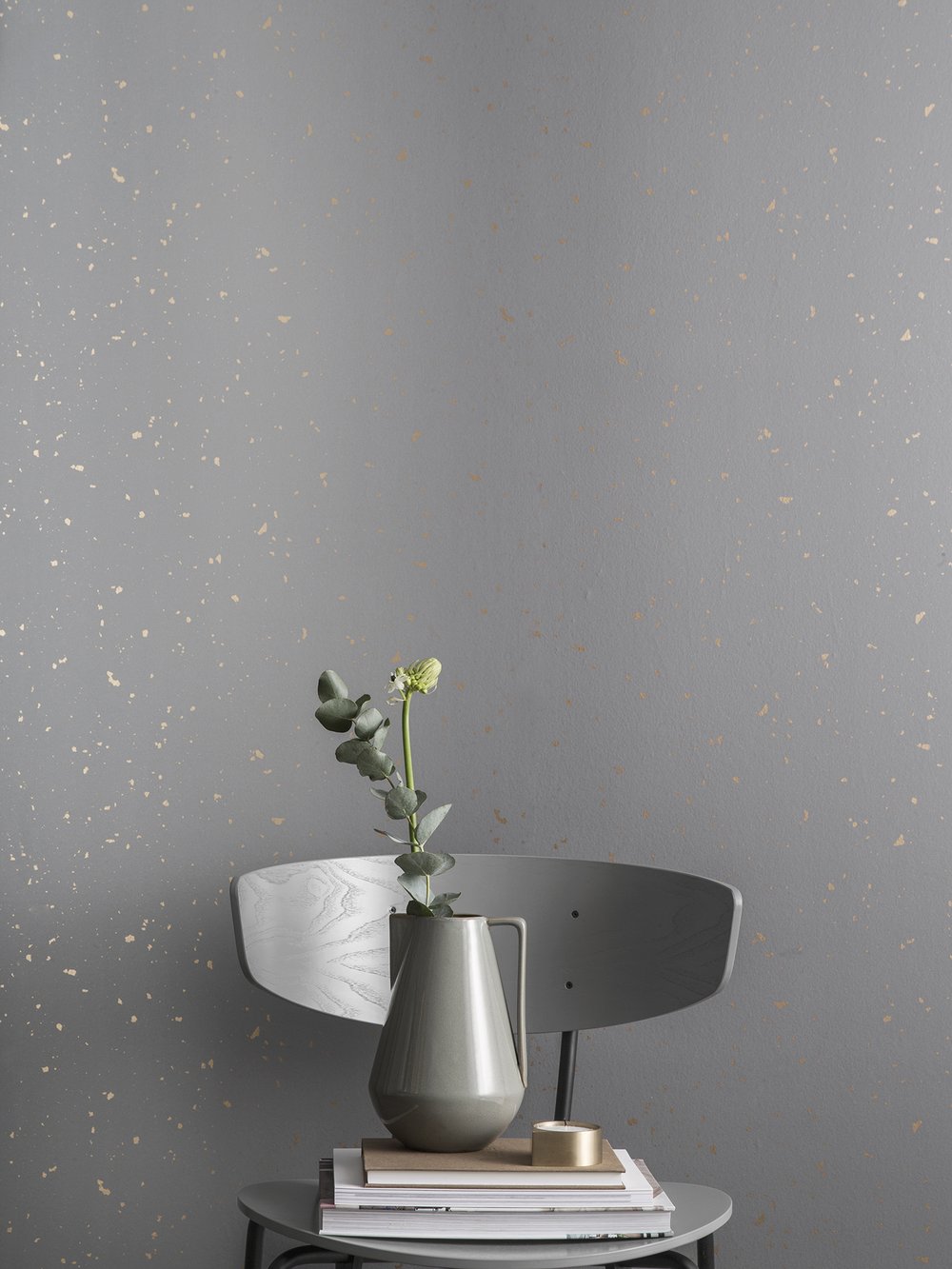 Nature's Bounty
One of today's top wallpaper trends is the prevalence of plant and animal motifs. Sometimes both plants and animals make an appearance on the same wallpaper pattern! Nature's bounty is showcased in all of its glory, with motifs that range from the classic to the modern. How stunning is this Boreas Teal Wallpaper from Graham & Brown?! An undeniably modern take on branchy style, Boreas features a metallic pattern on a textured teal background. Note that these cool wallpapers can also be ordered in Soft Gray, Deep Gray, Midnight and Natural: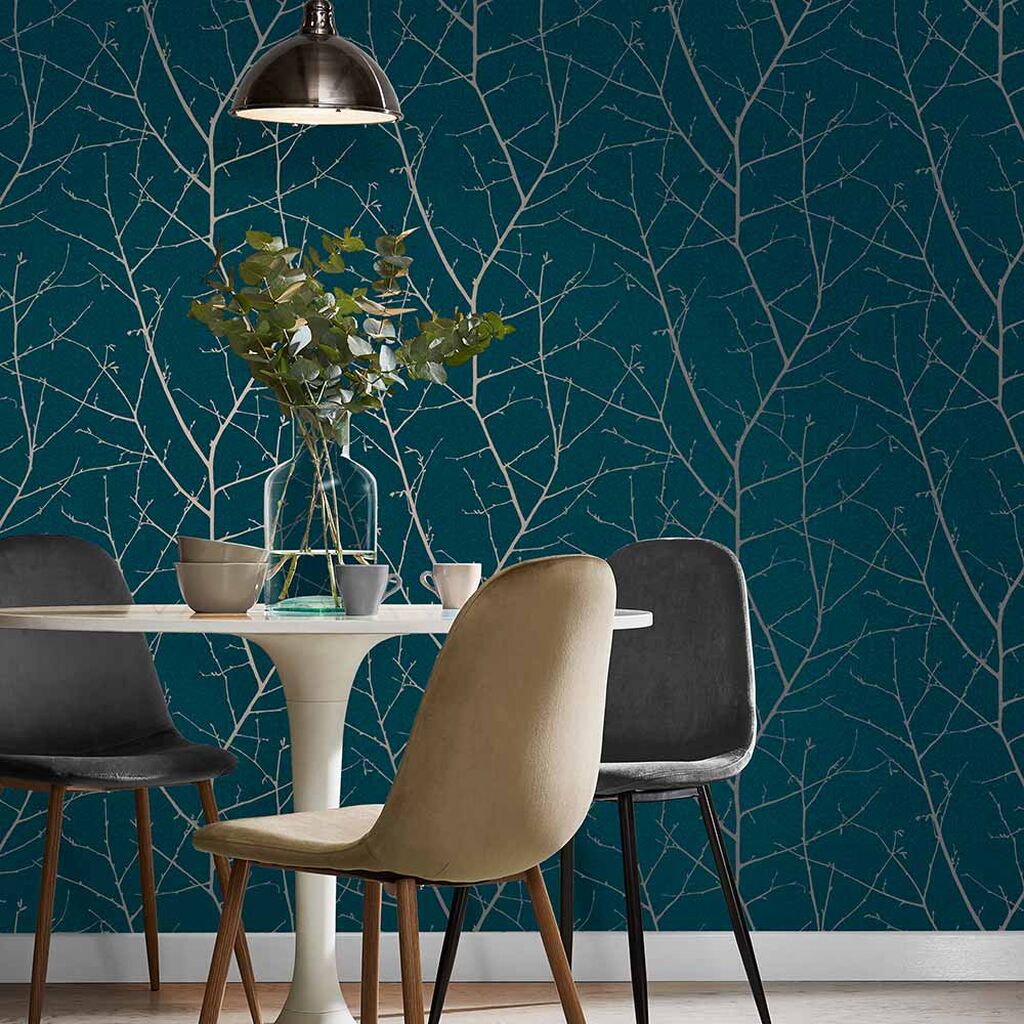 It's as much about movement as it is about the fish with Graham & Brown's Flow Black Wallpaper. The combination of black and peachy pink is striking, and there's something about this wallpaper that makes it picture-perfect for the powder room. If you love the pattern but are looking for a more subtle palette, check out Flow in Mist.
For another take on sea life against a black backdrop, give CB2's Jellyfish Black Wallpaper a good look. Perfect for powder rooms or any room in need of a dreamy underwater motif, this pattern includes a range of bright hues, from peach and orange to light and dark blues. For a more subtle approach, check out a variation in Ivory.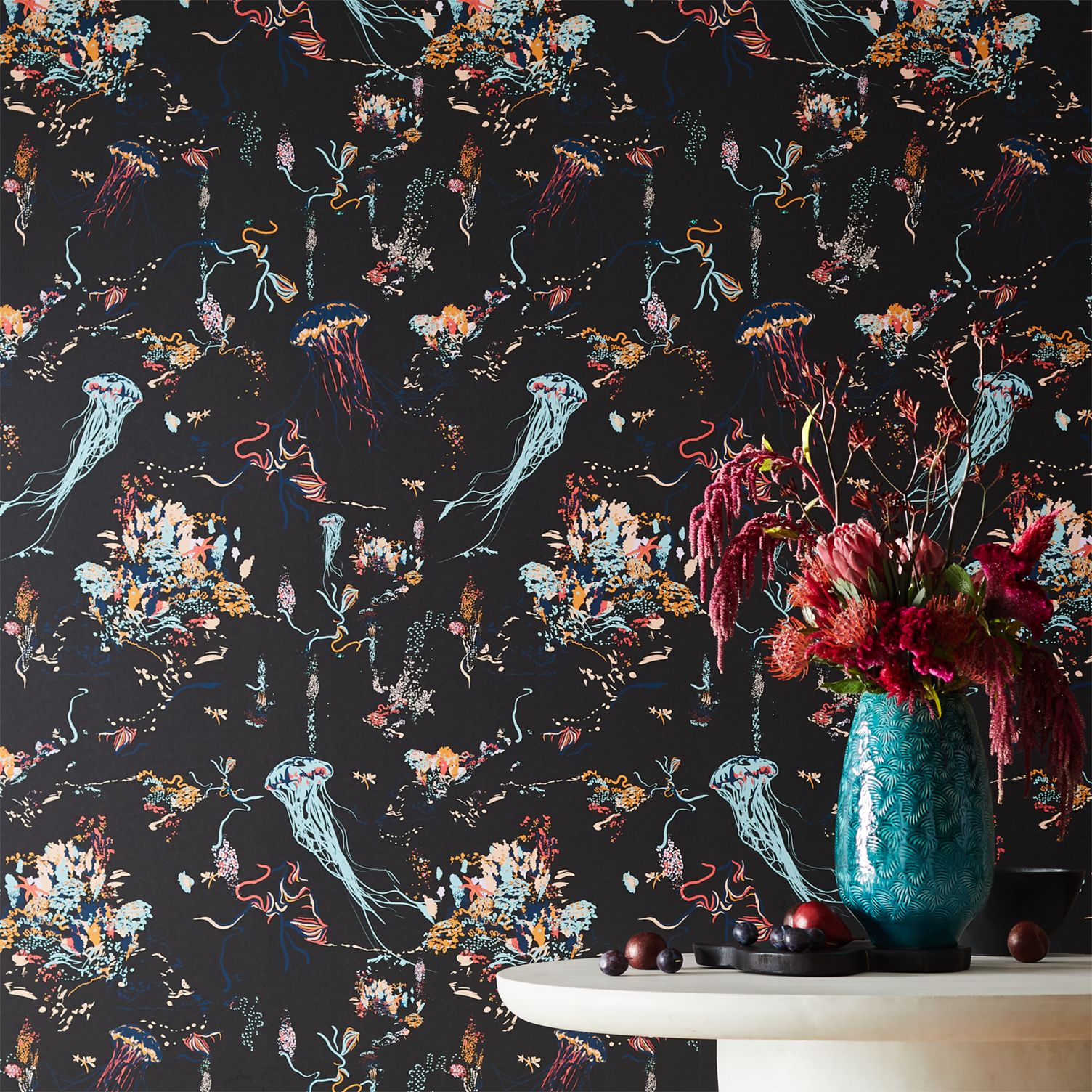 Decadence is the name of the game with Allure from Graham & Brown. Jewel tones reign, and there is plenty of opportunity for them to pop against the pattern's matte black background. Moody, contemplative and opulent are three words that accurately describe this wallpaper featuring hand-painted florals.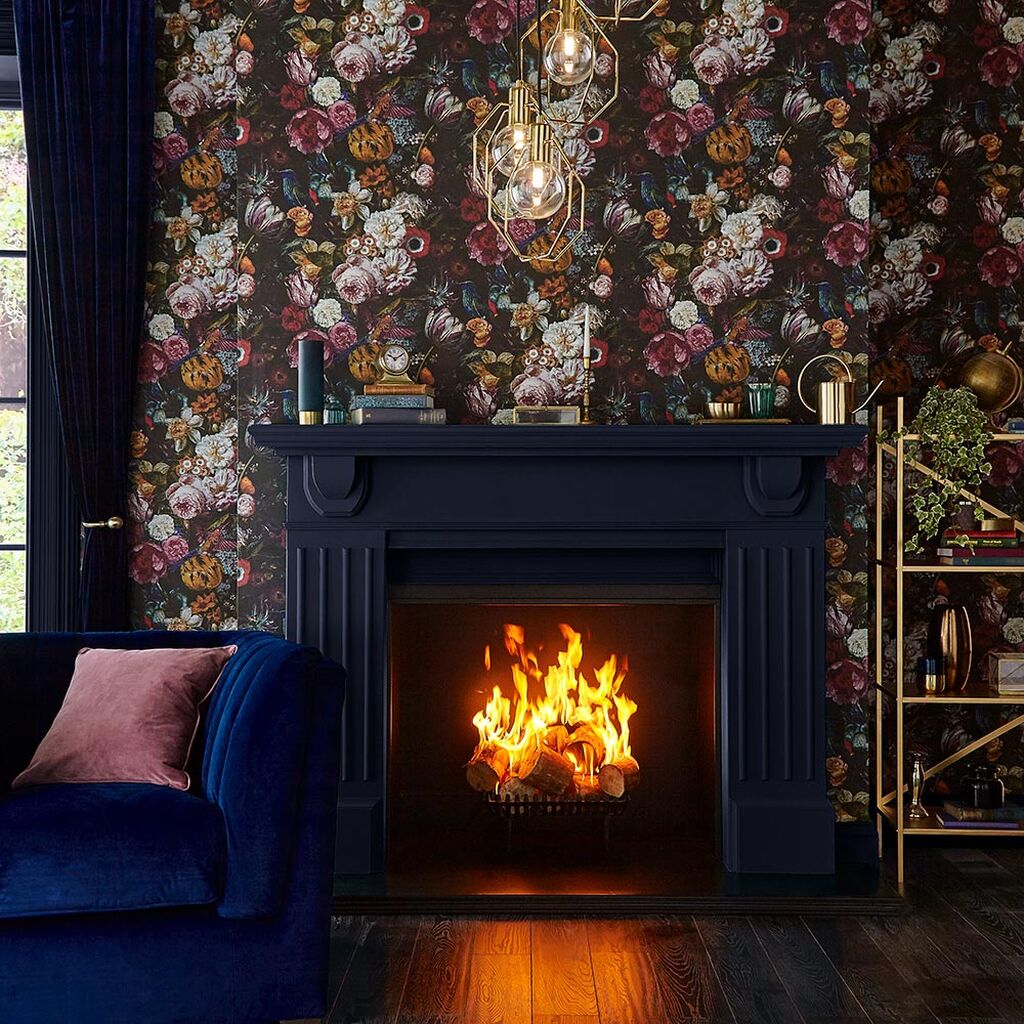 Also from Graham & Brown is Jardin Gray. Shades of teal, yellow and pink stand out against the gray tones of this garden-themed wallpaper. If you're a fan of birds, butterflies and flowers, you'll appreciate the way this pattern uses color to put a modern spin on timeless motifs. Note that Jardin Gray comes in three additional background variations: magenta, teal and black.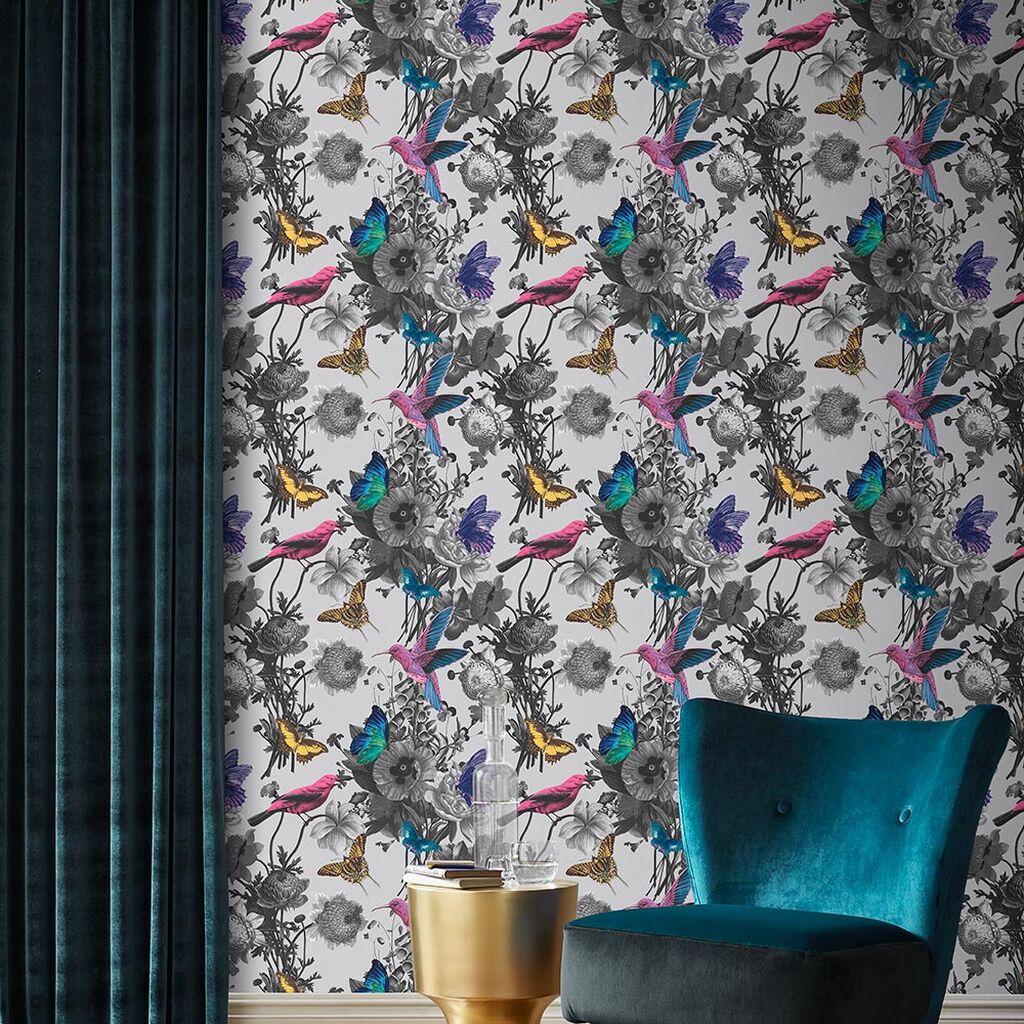 Amazing things happen when plants and animals combine in a wallpaper pattern. Urban Outfitters' Chillin' Cheetahs Removable Wallpaper channels elements of the desert, while also including plenty of plant imagery. A black background brings everything to life: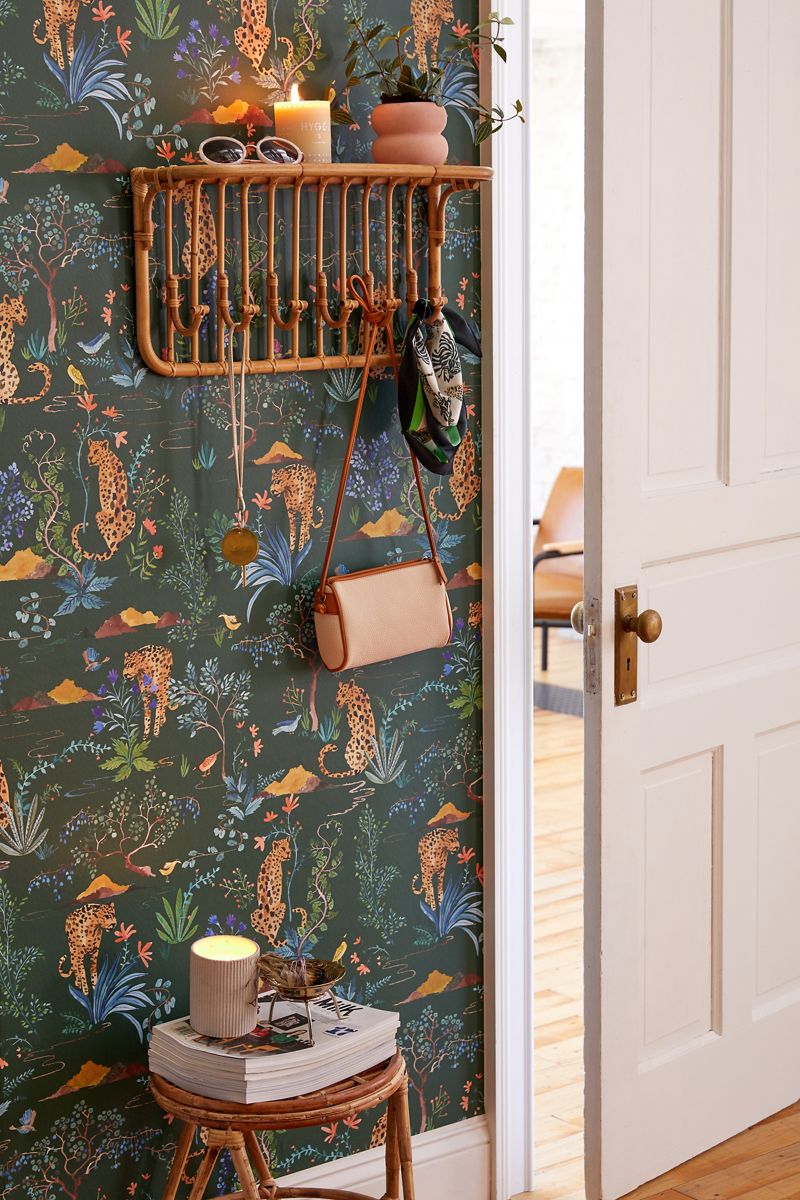 Dense vegetation in deep green graces CB2's Kimolia Paradise Green Wallpaper. The pattern is big on botanical style, so don't be afraid to get lost in this posh forest. Also available in "Ocean Black", which combines shades of grey, white and black.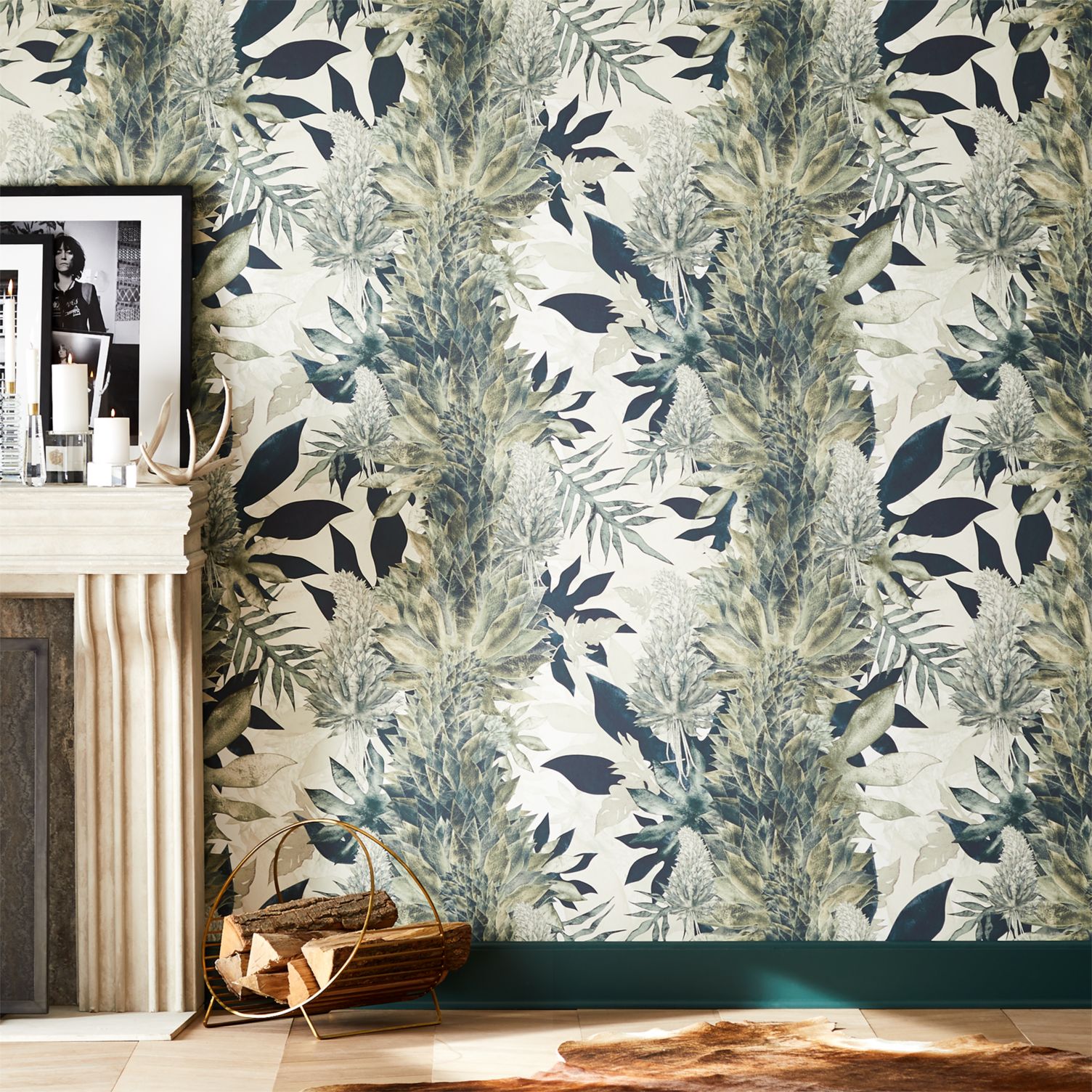 Tropicana
This is not your grandmother's tropical wallpaper, folks (although we're sure your grandmother's tropical wallpaper is pretty fabulous). A new take on tropical motifs is gaining popularity in the realm of wallpaper, which mirrors the larger trend of tropical motifs in today's design world. We begin with the fun and breezy approach of ferm LIVING's Fruiticana. Ideal for kids' rooms, this patterns takes mini imagery to a new level. Outrageous colors and bold forms are not on display here…which makes these cool wallpapers very versatile. Call it understated whimsy at its finest!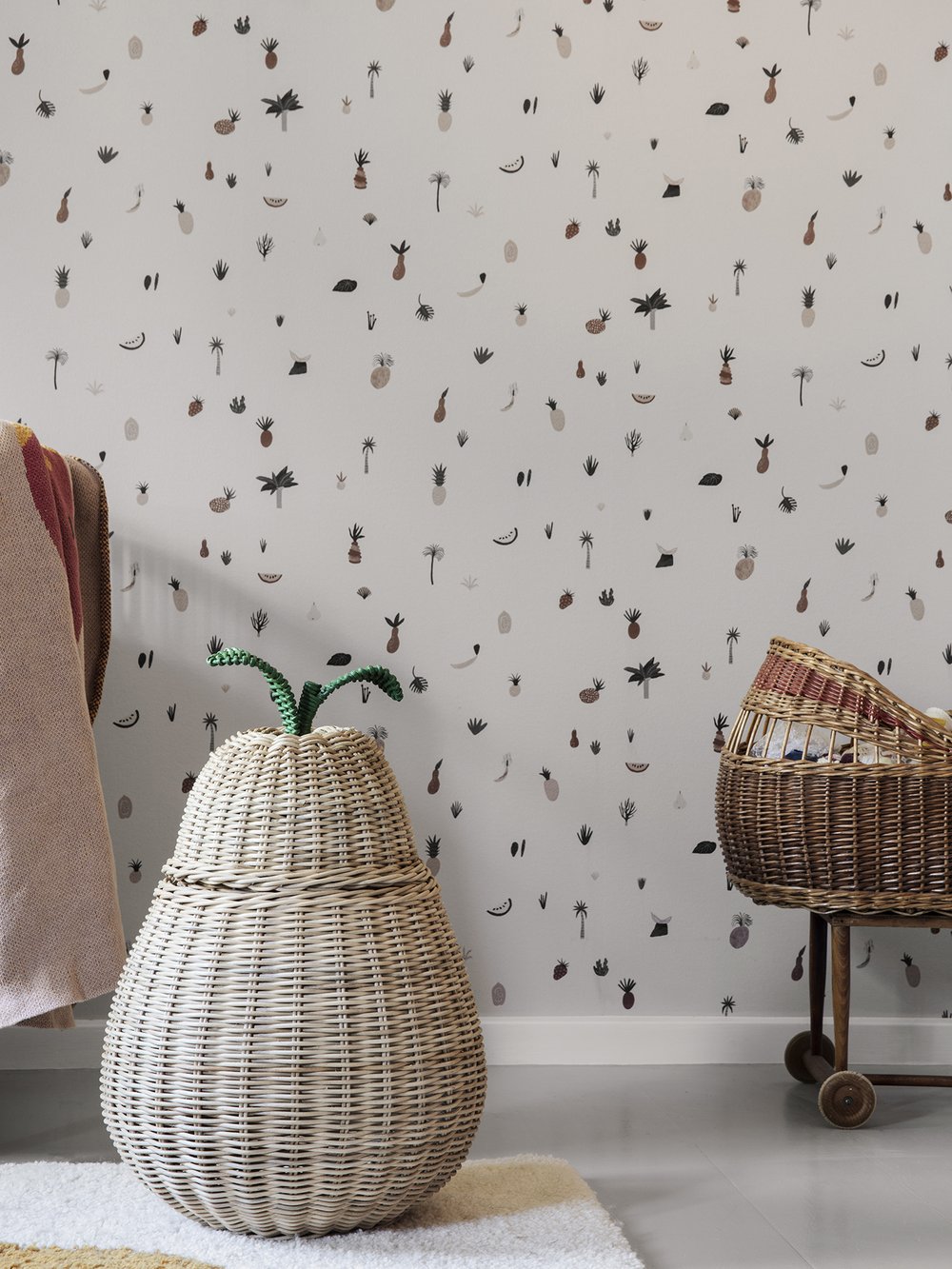 If you ARE looking for bold and vibrant, Urban Outfitters' Orange + Kiwi Removable Wallpaper just might catch your eye. A vivid fruit motif takes center stage, along with an ultra-colorful palette: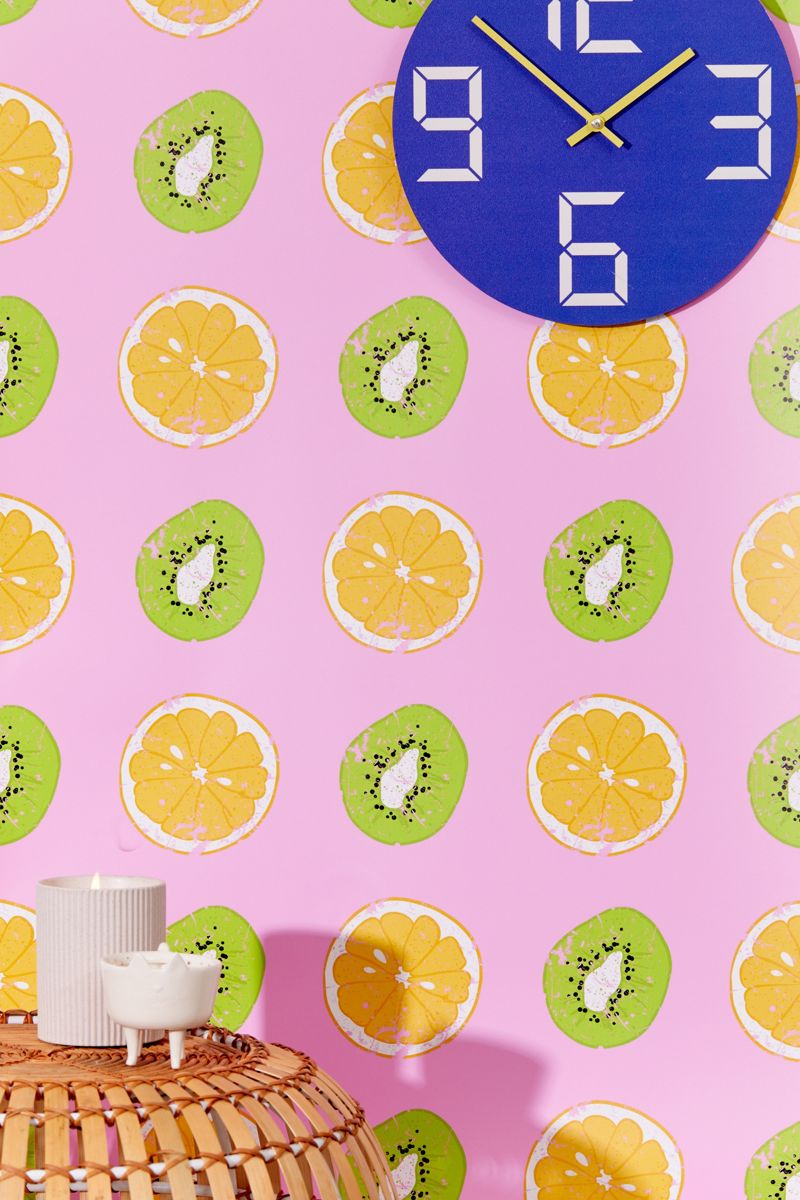 Anthropologie's Pina Sola Wallpaper is like a pineapple party for your wall! A background in the softest of pinks and fruit-fabulous imagery bring together two of today's top trends: pink tones and pineapple motifs. Pina Sola works particularly well in the kitchen.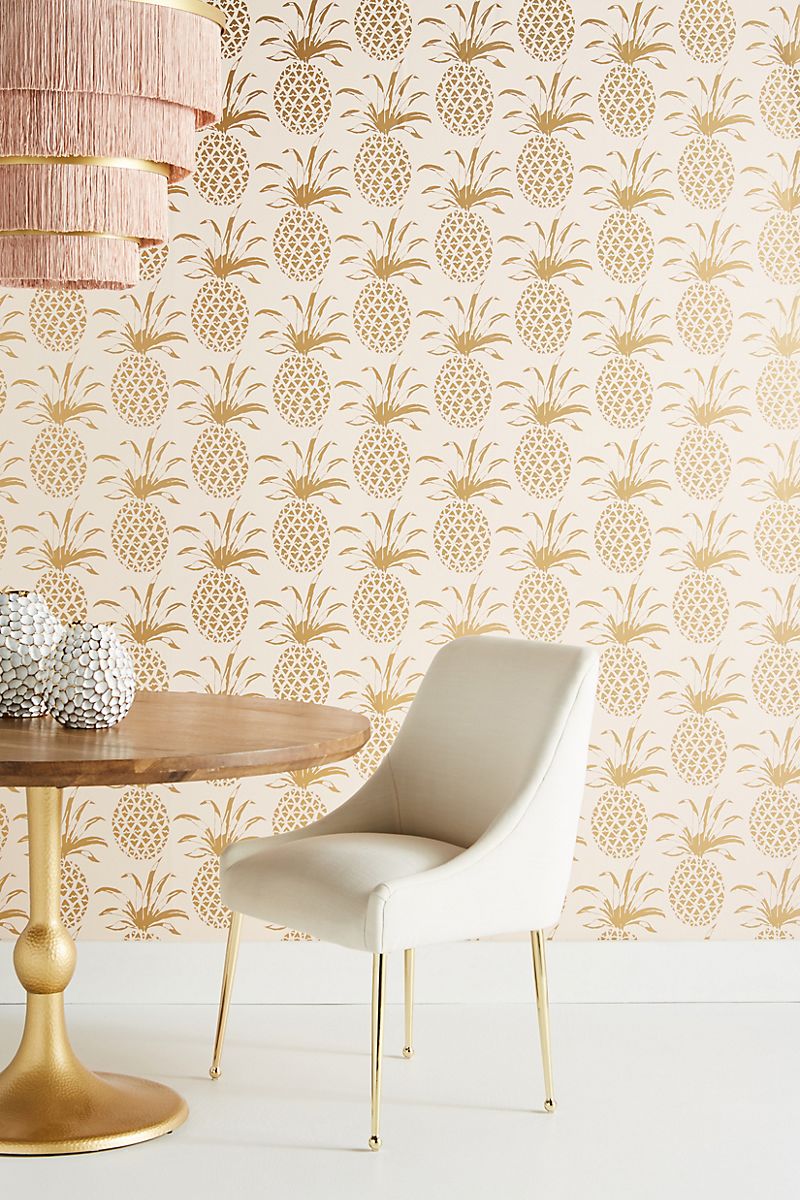 Also from Anthropologie, this Morocco Palm Wallpaper is tropical and elegant at the same time. Available in four different color variations, the pattern is showcased below in the green motif, which has the power to create a crisp, fresh and inviting backdrop in the room of your choice: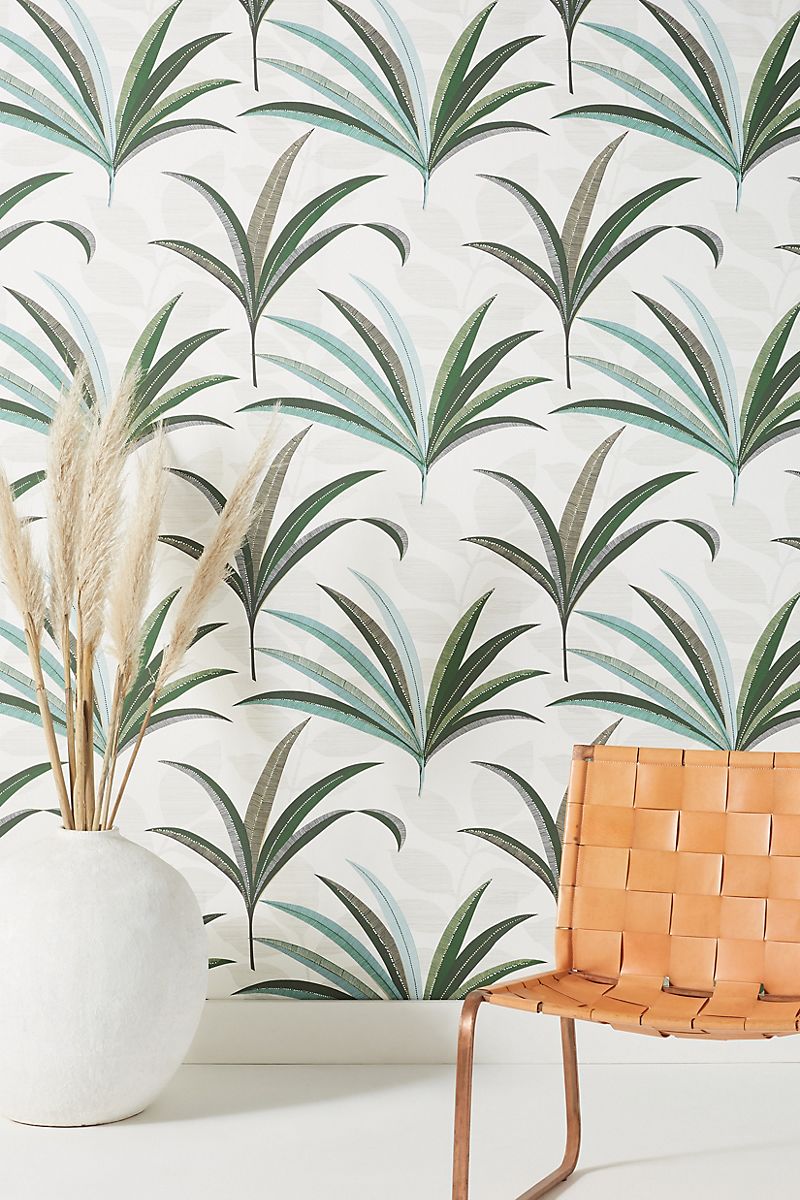 For a more lush look, Anthropologie's Paradisa Wallpaper pulls you into a green tropical wonderland, complete with colorful parrots. Designed by House of Hackney and inspired by Hawaiian chinoiserie of the 1930s, this pattern will add another dimension to your space: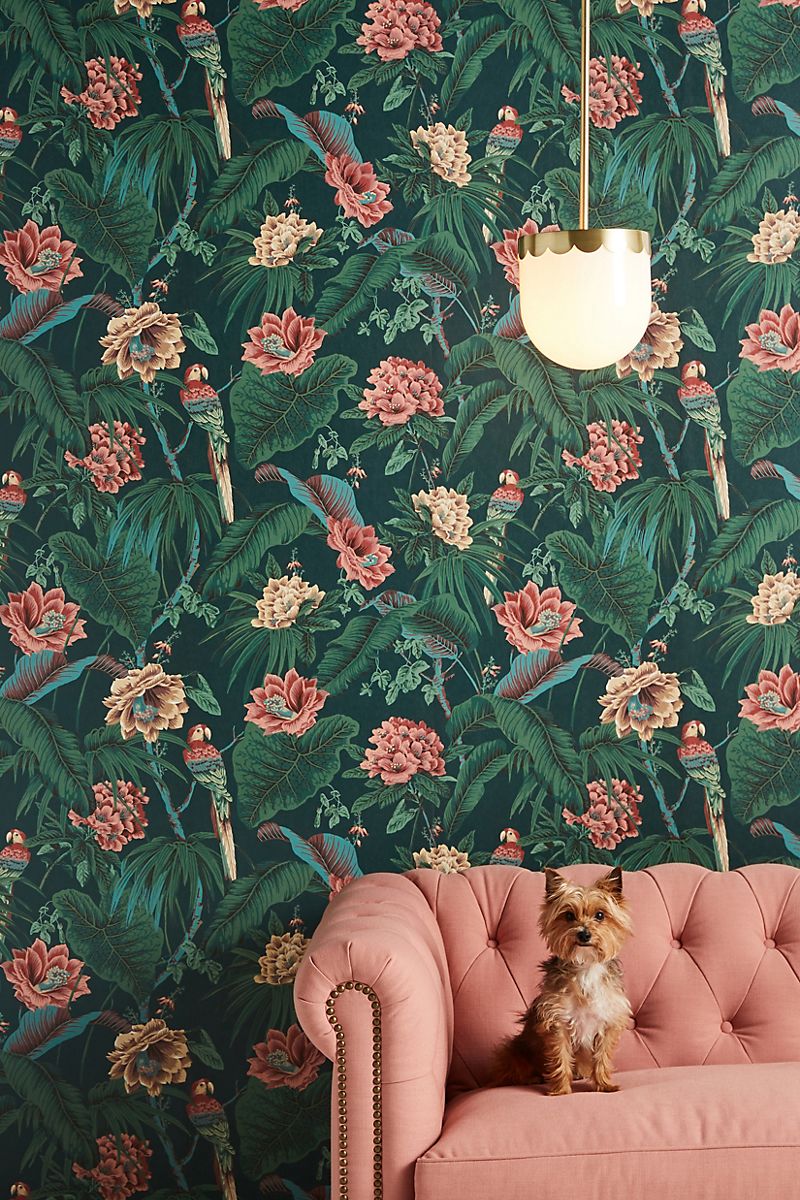 Celestial Magic
Moons, stars, galaxies, the universe! We first featured the celestial trend back in 2015, and these dreamy, heavenly motifs are still going strong. ferm LIVING's Moon Wallpaper takes its inspiration from outer space. Designed with kids' rooms in mind, the pattern will ignite the imagination as a deep palette gently sets a magical tone: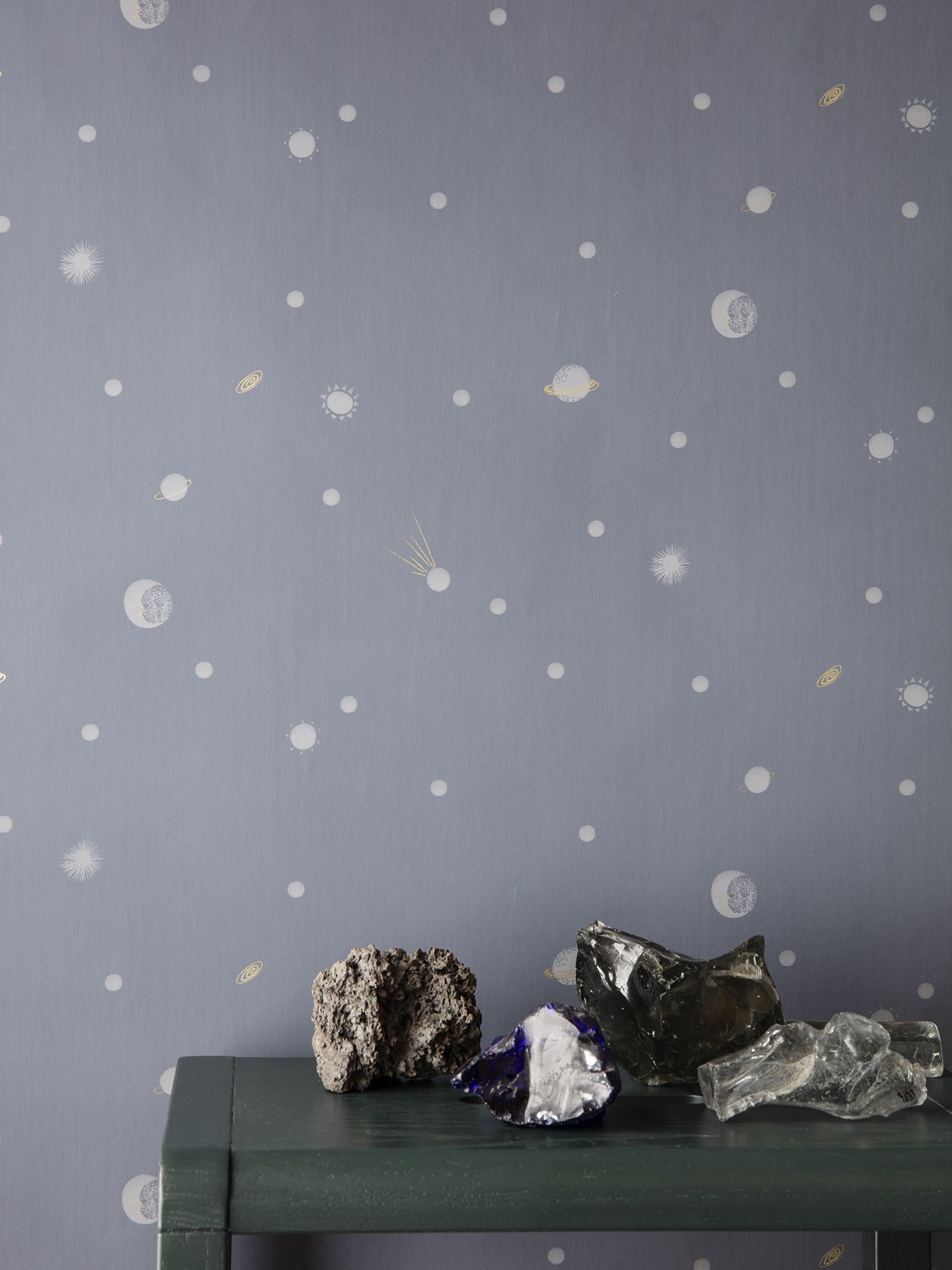 If you love the idea of celestial flair but you're looking for a less permanent option, check out Urban Outfitters' Celestial Removable Wallpaper. Stick-on paper does the trick, and a pattern of moons and stars brings plenty of dreamy whimsy to your space: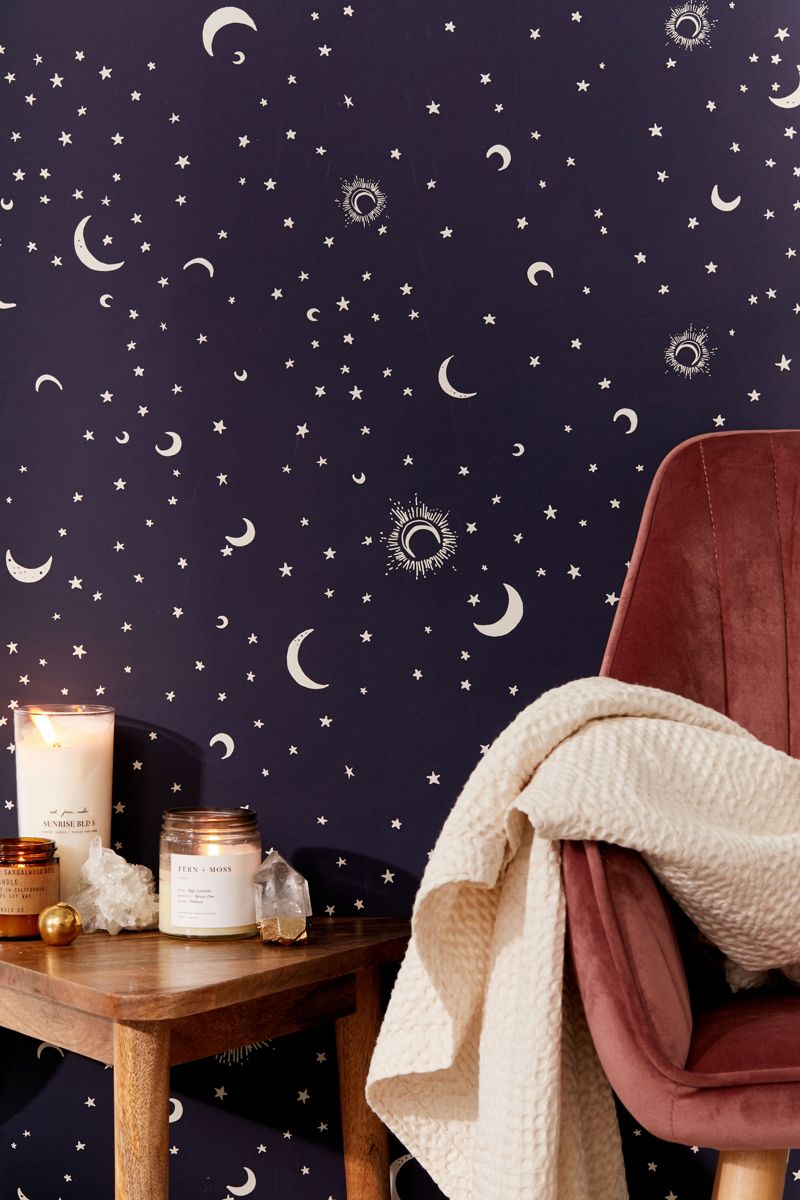 Keep the focus on the stars with Urban Outfitters' Constellations Removable Wallpaper. Stellar arrangements shine in this pattern that creates a true celestial feel in the space of your choice.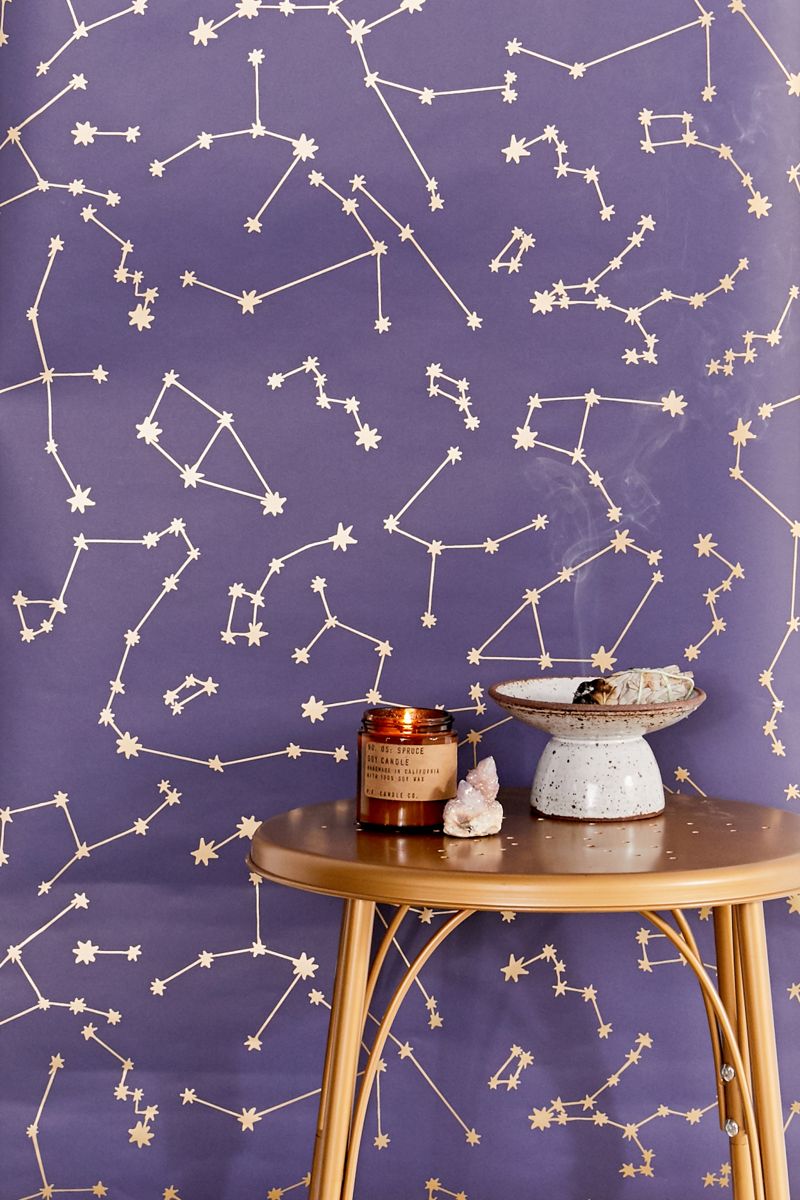 We hope today's post has inspired you to bring some pattern to your walls. When it comes to cool wallpapers, the sky is the limit!