Get ready to wish on a star, because today's post celebrates all things galaxy-related. Nebulae, moon phase diagrams and clusters of stars are only the beginning. Once the visuals of "outdated" fantasy art, this night sky look has come back with a vengeance. Beautifully complementing Modern Boho design, galaxy style ranges from minimalist artwork to intentionally kitschy displays of universe-themed fabulousness. Ready for a closer look?…
Galaxy Grandeur
When it comes to galaxy style in the retail realm, Urban Outfitters is by far the leader, offering a large selection of fiercely stylish, kitschy-with-a-wink products at affordable price points. Many of today's featured items are from this brand! Check out the Walls Need Love Spacey Circle Decal below, made from repositionable vinyl. Note the plants and geo terrarium in the photo. Yes, it's Modern Boho style at its best!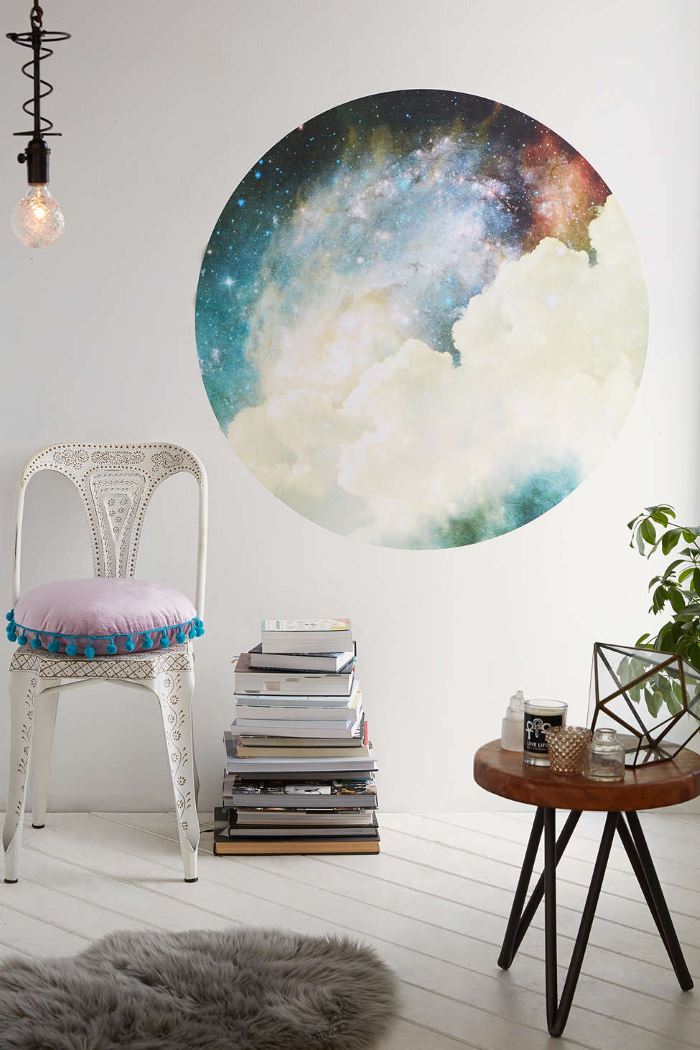 Etsy shop 2 Sweet 4 Design also offers a wide array of galaxy-themed items, including the Galaxy Pillow Cover below. Visit the shop for a huge selection of galaxy motifs and products, from area rugs to mugs.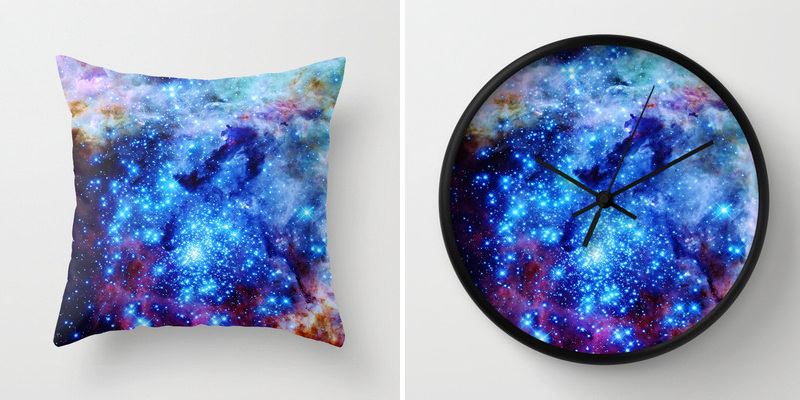 Have you always wanted to sleep under the stars? From illustrator Shannon Clark for DENY, this Love Under the Stars Duvet Cover is available through Urban Outfitters. And as a bonus, the duvet insert is included!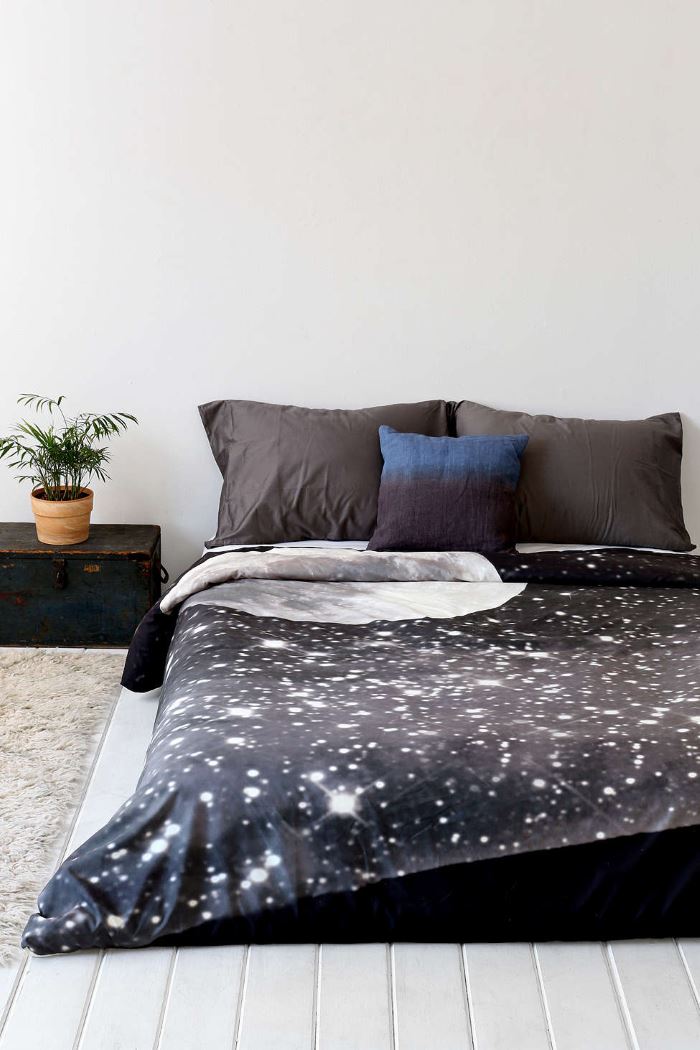 If you like the item above, check out this Shannon Clark for DENY Cosmic Duvet Cover! Oranges and purples reign on this spectacular pattern with heavenly style: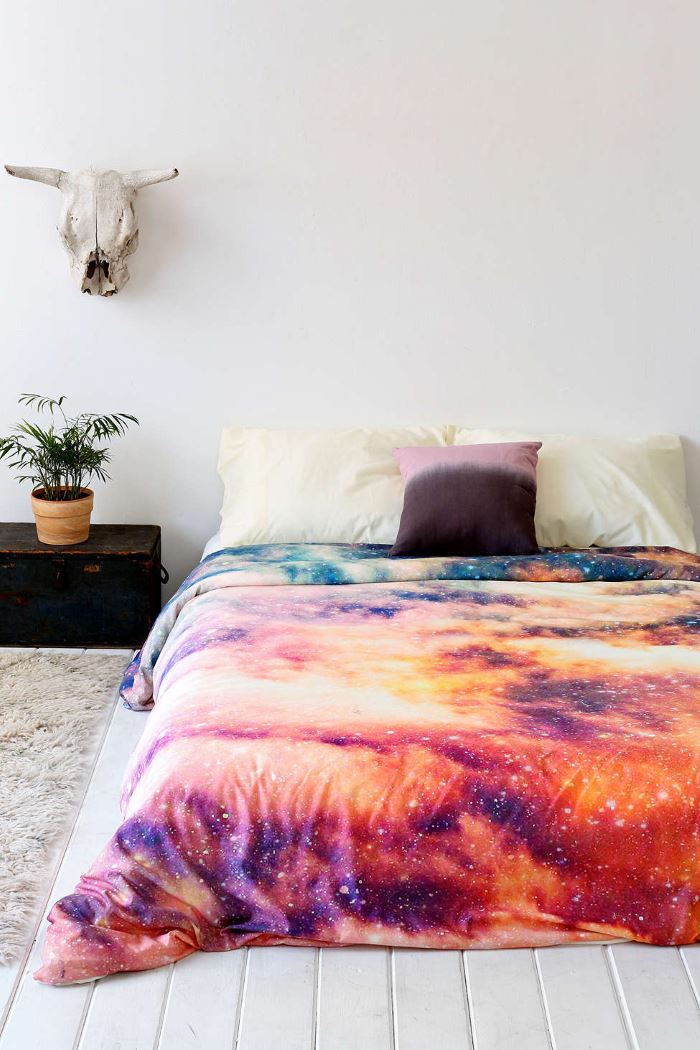 Etsy shop Tbedding's Green Galaxy Duvet Cover brings nebula style home, and thanks to digital printing, the pattern won't fade like other printed bedding options!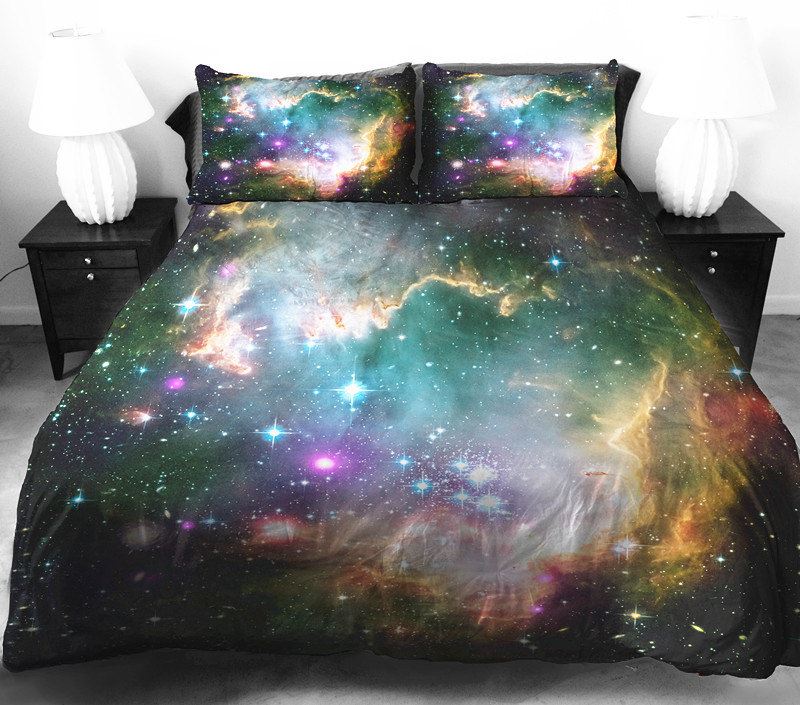 Not ready to take the plunge with an entire galaxy-themed duvet cover? Try a pillowcase for a sprinkling of stardust magic! This Galaxy Pillow Case from Etsy shop Created by MaMa is custom printed, adding a dreamy purple and blue pattern to your sleeping space: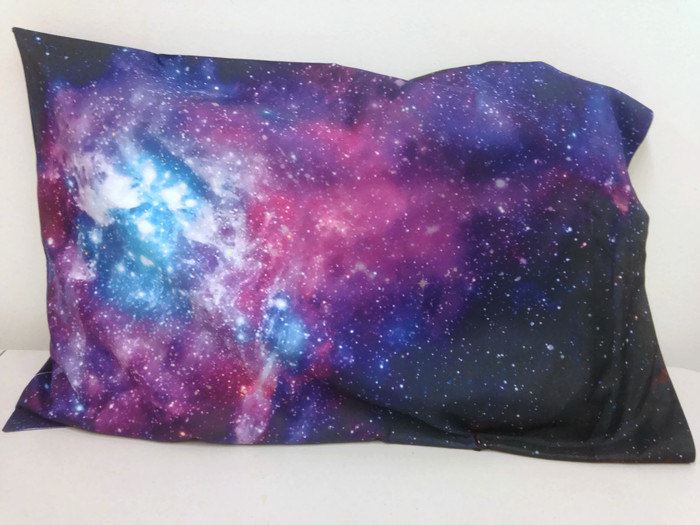 In addition to being a dreamy wall art addition to your space, this Magical Thinking Moon Lake Tapestry is the perfect beach or picnic blanket: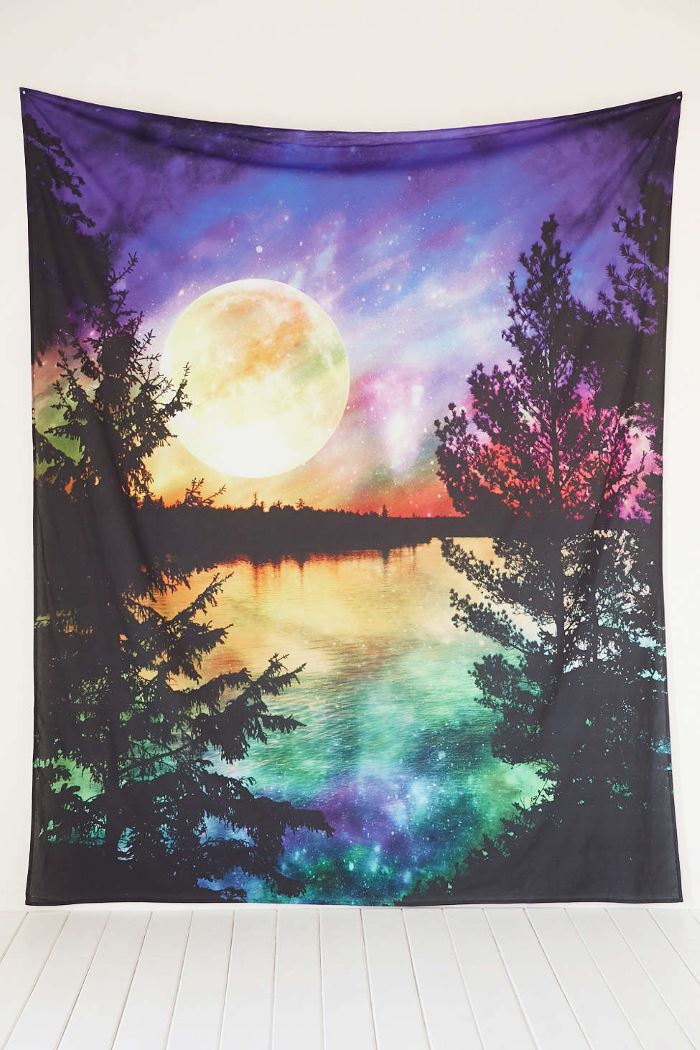 One more fabulous Urban Outfitters find we couldn't resist highlighting in this section: the Galaxy Night Light. Sweet dreams of twinkling stars and sparkling clouds…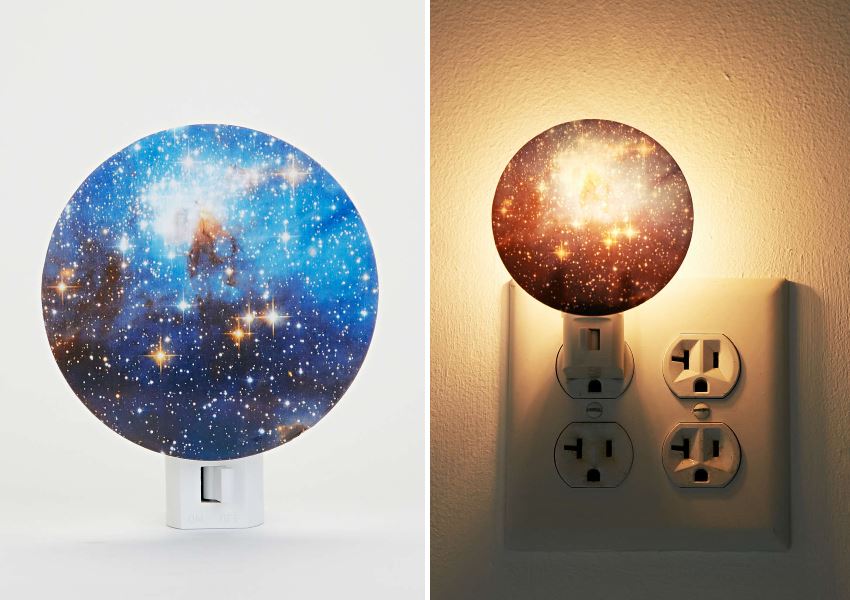 Bring an out of this world element to your gift wrapping with Galaxy Wrapping Paper from Etsy shop Norman's Printery. You get 12 sheets with your order, which includes 2 of each of the 6 designs. And why not frame a sheet while you're at it?!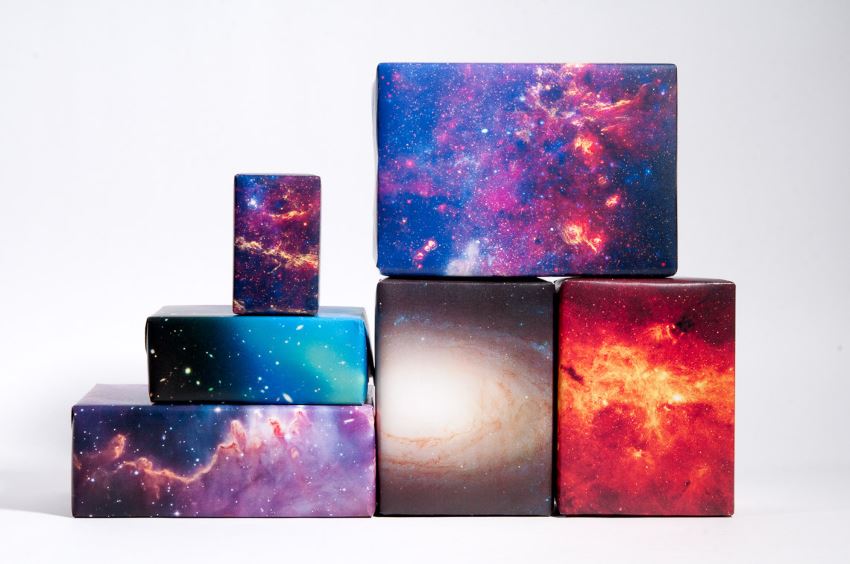 Moon Phase Mania
We now move from intricate universe-themed patterns to the more minimalist look of moon phase motifs. The cycle of the moon is the focus here, and often less is more when it comes to featuring moonlight and shadows. Etsy shop Pinepixel offers this gorgeous Moon Phases poster, printed on high-quality glossy paper: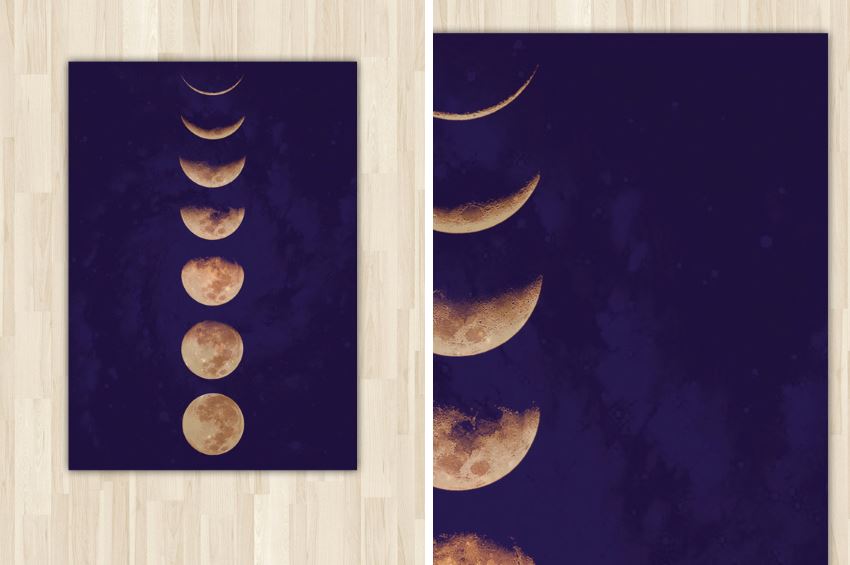 This "Must Be the Moon" Art Print by Paul Tebbot is available through Urban Outfitters, and it beautifully illustrates the minimalist look of today's most popular moon phase motifs: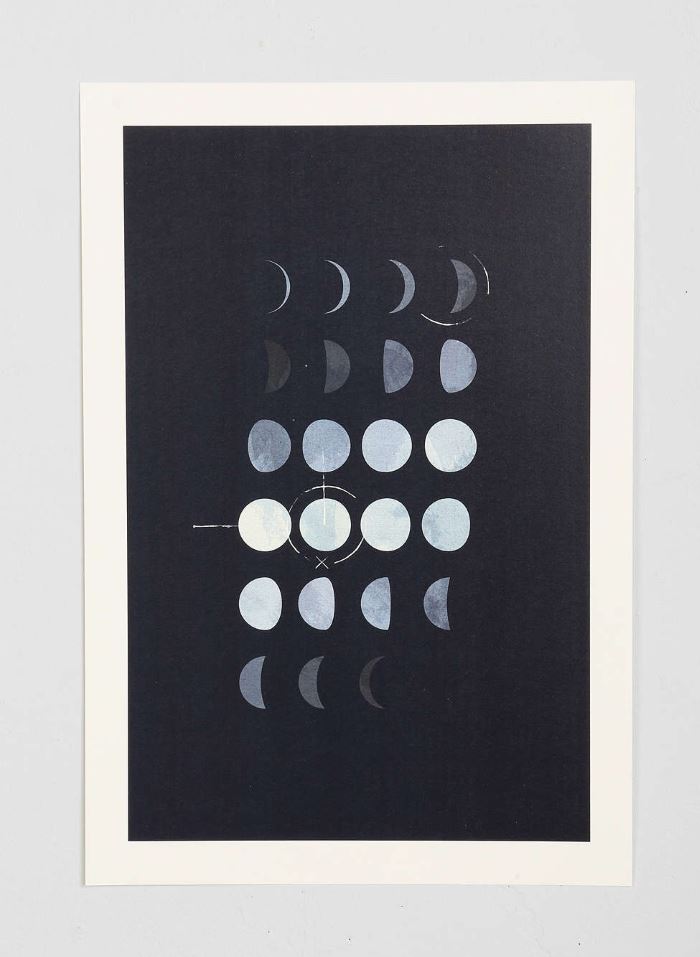 This Full Moon Poster from Etsy shop Fybur highlights the moon's phases with a splattering of star-filled style. A great combination of moon phase and galaxy motifs! Also note the presence of tropical foliage in this space. Yes, plants are always welcome when it comes to night sky design!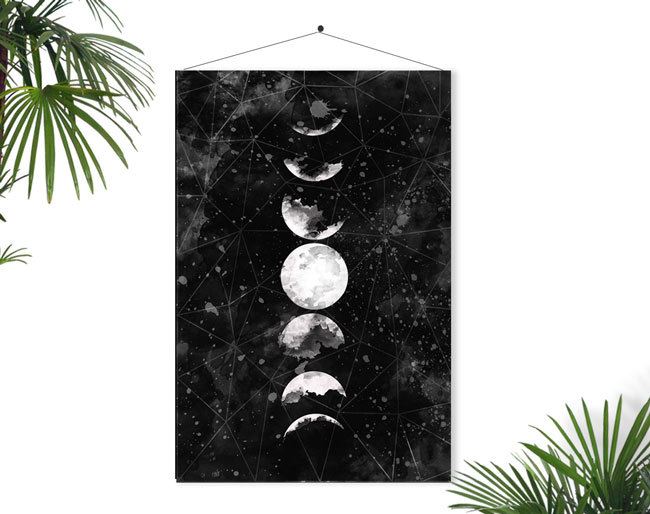 Urban Outfitters' Moon In My Room Light is an illuminating 3D homage to moon phase magic. Twelve phases of the moon are represented in this light, and the item even has an auto shut-off for your convenience: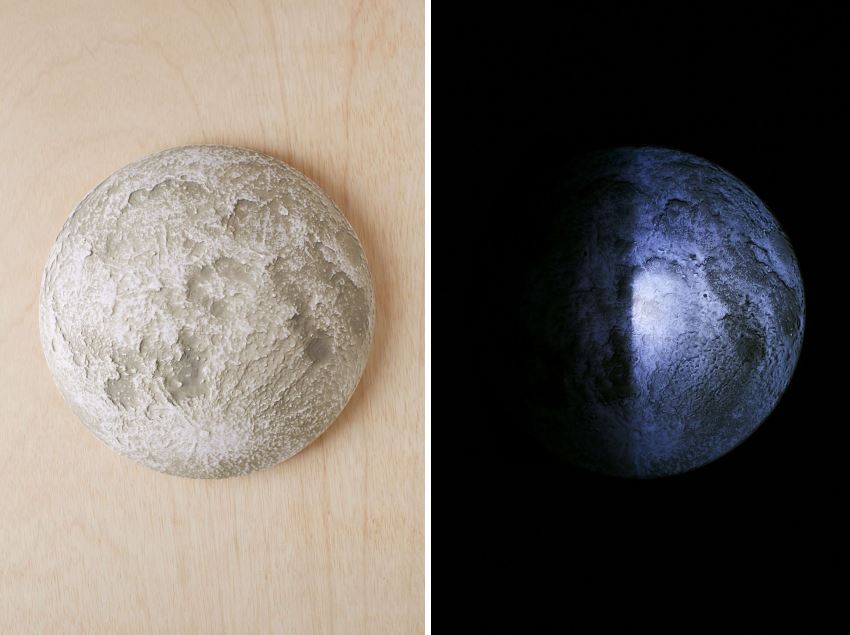 Add some lunar style to your correspondence with this Moon Phase Sticker Set from Etsy shop Milk Thistle Island. Round vinyl stickers have never been so on trend!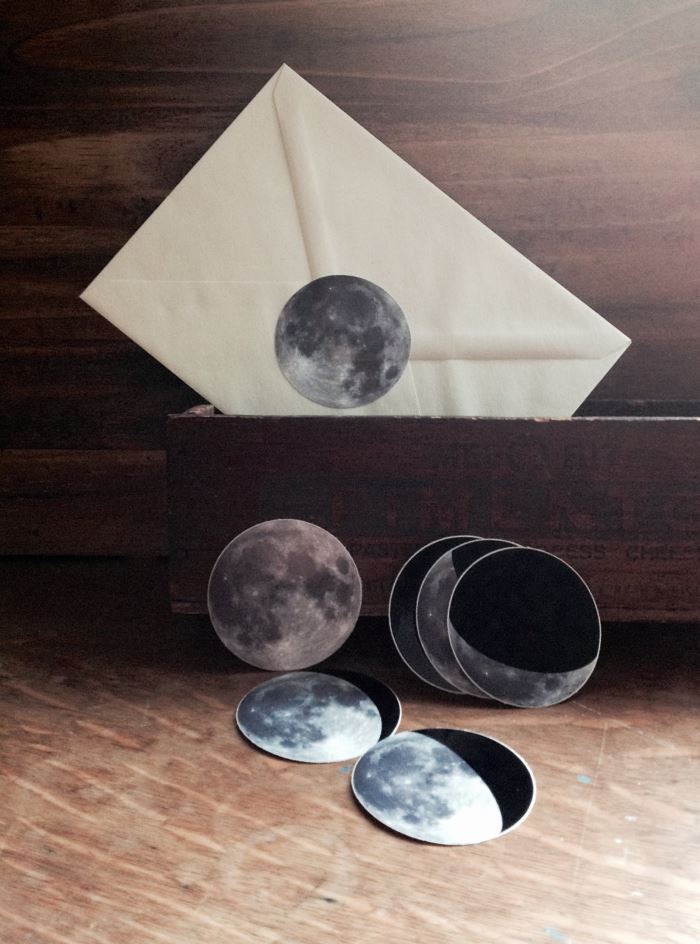 Did someone say correspondence? This Set of 4 Celestial Notecards from Etsy shop Fox + Heart is beautifully appointed with moon phase motifs, as well as a triangle design that we can't stop admiring: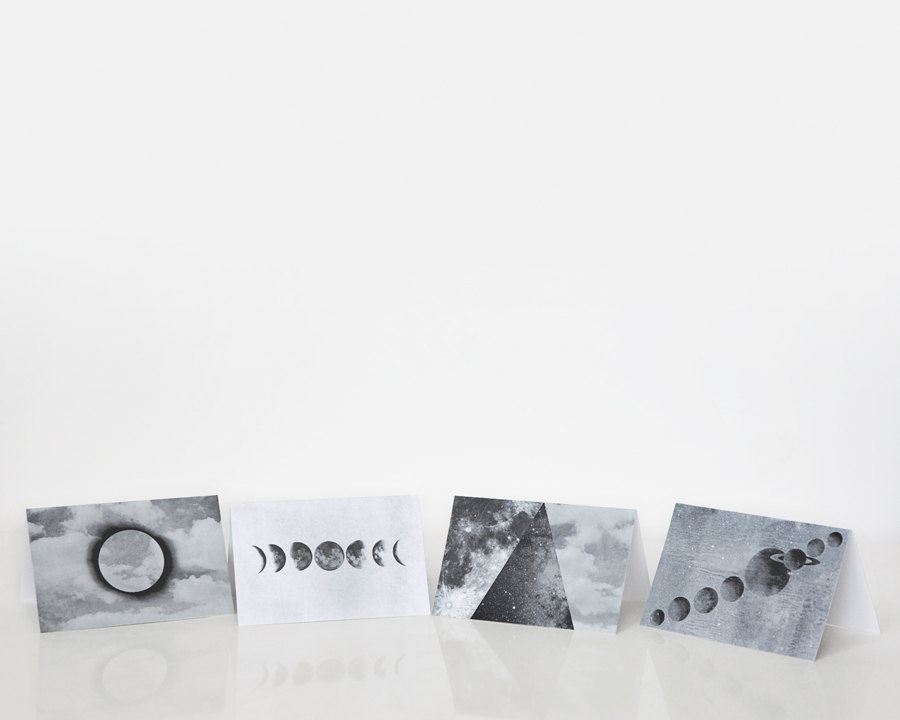 As we've seen from today's featured finds, celestial style is back—with a twist. These motifs are intentionally kitschy or intentionally minimalist, and both looks are perfect for today's Modern Boho spaces. Would you incorporate galaxy and moon phase style into your home? Share your thoughts by leaving a comment below…