From soft shabby chic patterns to bold and vivid designs, there is a floral pattern for any style. The visually intriguing design guides the eye to set a unique focal point or helps achieve a calm ambiance. However, don't forget that decorating with florals can be tricky. Your room could look tacky and visually heavy if you don't do it properly. This post shares professional decor tips on how to implement floral patterns tastefully. Let's find the look that works for your style!
Dining room mural
A large floral mural becomes this dining room's main point of interest. Its bold look nicely complements the mismatched dining set, creating an edgy style with a ton of personality.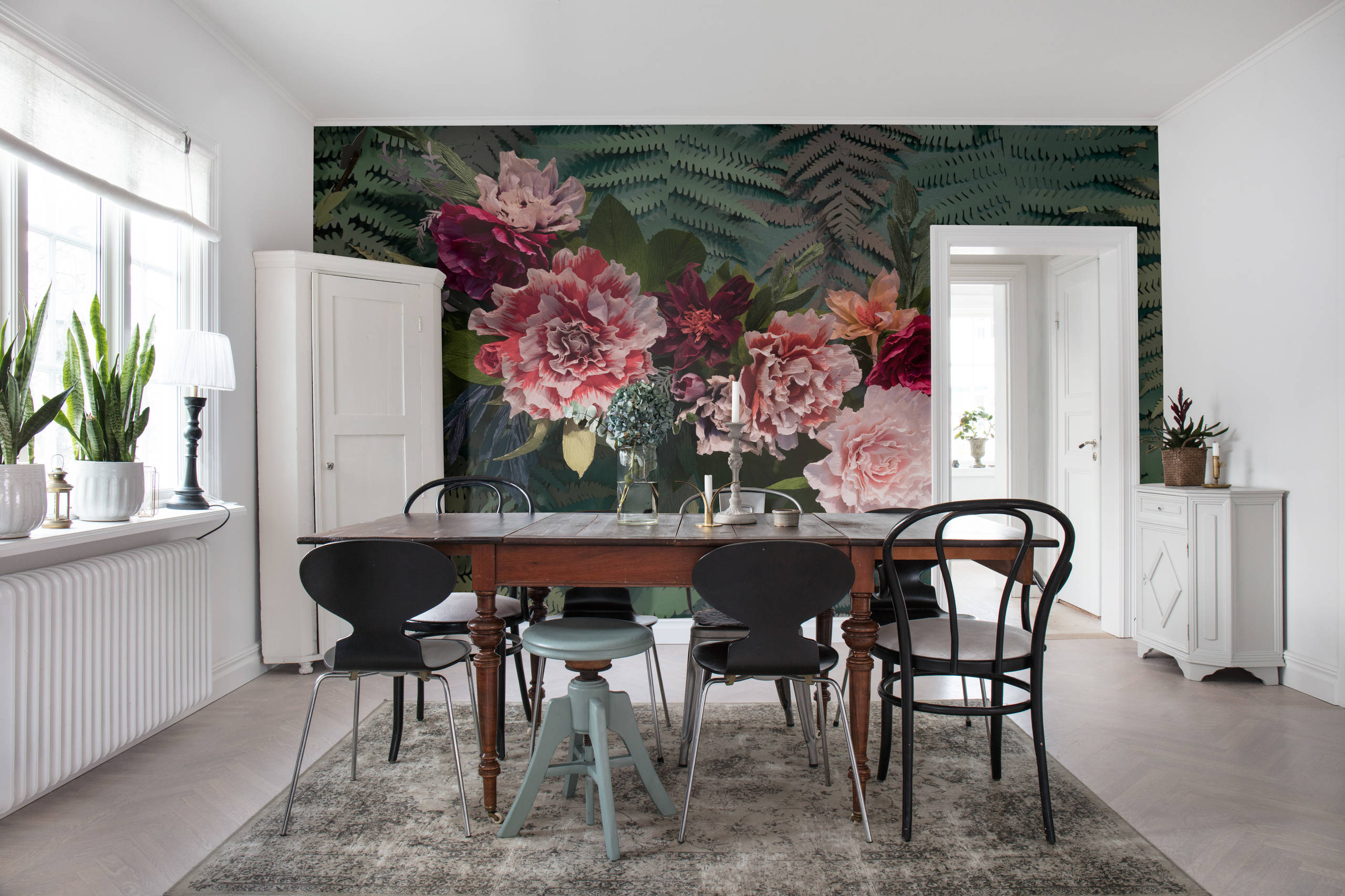 Elegant powder room
Just because a powder room is small doesn't have to mean it should lack character. This vintage floral print brings a nostalgic charm to the compact space. The pedestal sink features retro vibes, while the dark wallpaper adds a bit of drama and glamour.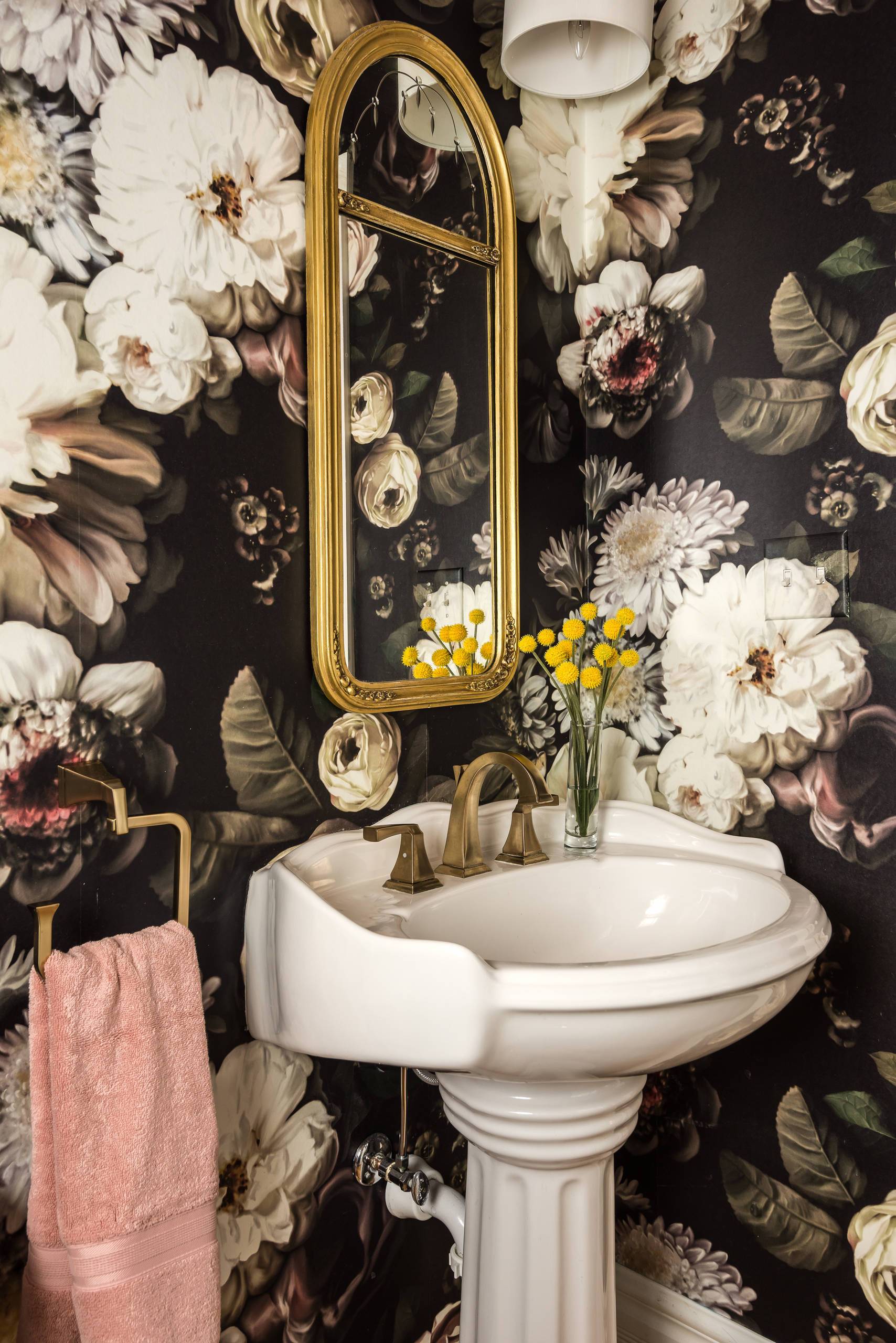 Floral accents
A floral pattern can look too busy if not implemented correctly. Equally distributing floral accents throughout the space helps achieve a delicate balance. The oversized artwork complements the elegant throw pillows, creating a lovely curated living area. Accents in the room follow the color scheme of the floral pattern for harmony.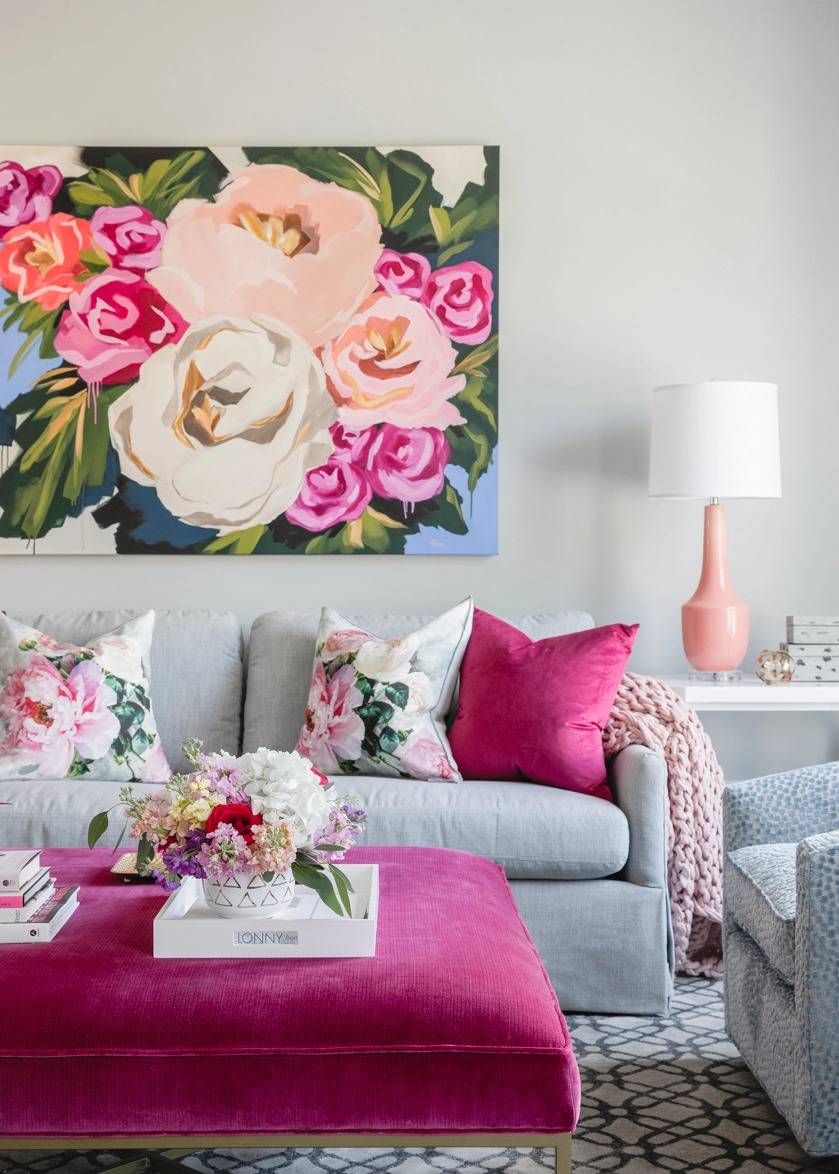 Art Deco home office
A mix of golden accents, floral patterns, and animal prints is a signature of Art Deco. This modern home office features a nice mix of these elements, with a floral wall as the primary focal point.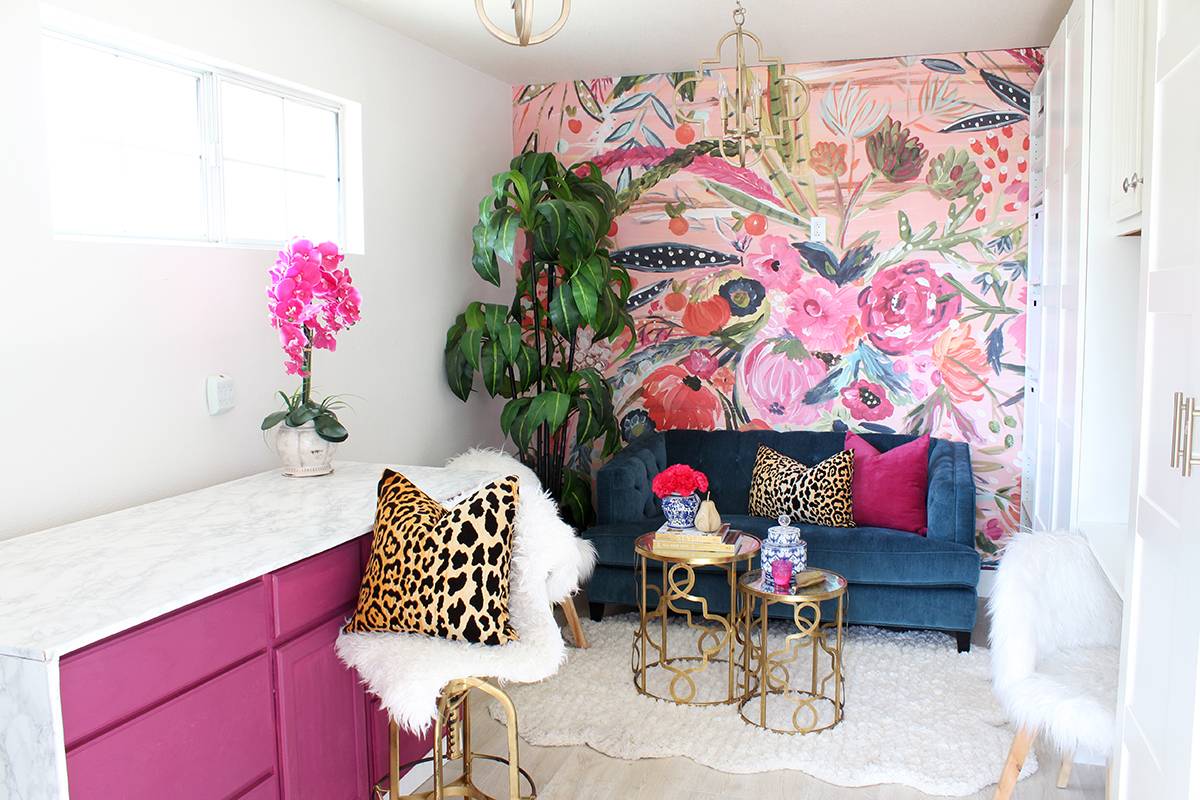 Bold rug
A bold floral rug sets an enthusiastic mood and helps anchor the seating area. This is a perfect way to update your home for the warmer months.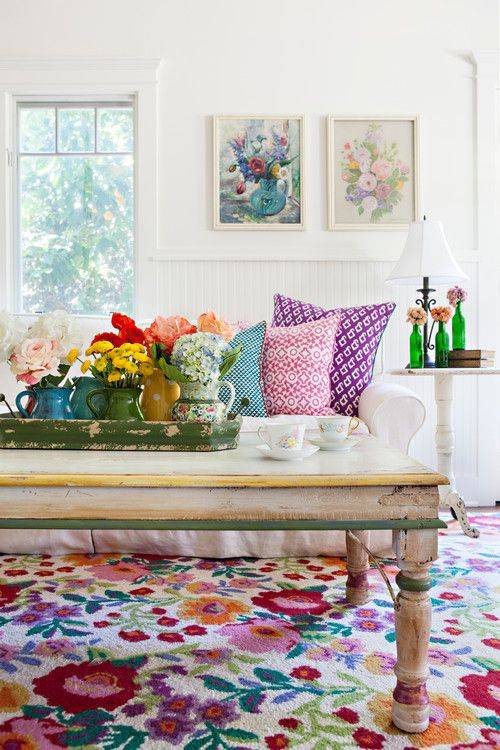 Update an old dresser
Floral wallpaper can help bring your old furniture back to life. We love how this dresser looks brand new, with a fresh coat of paint and floral wallpaper on the drawer sides.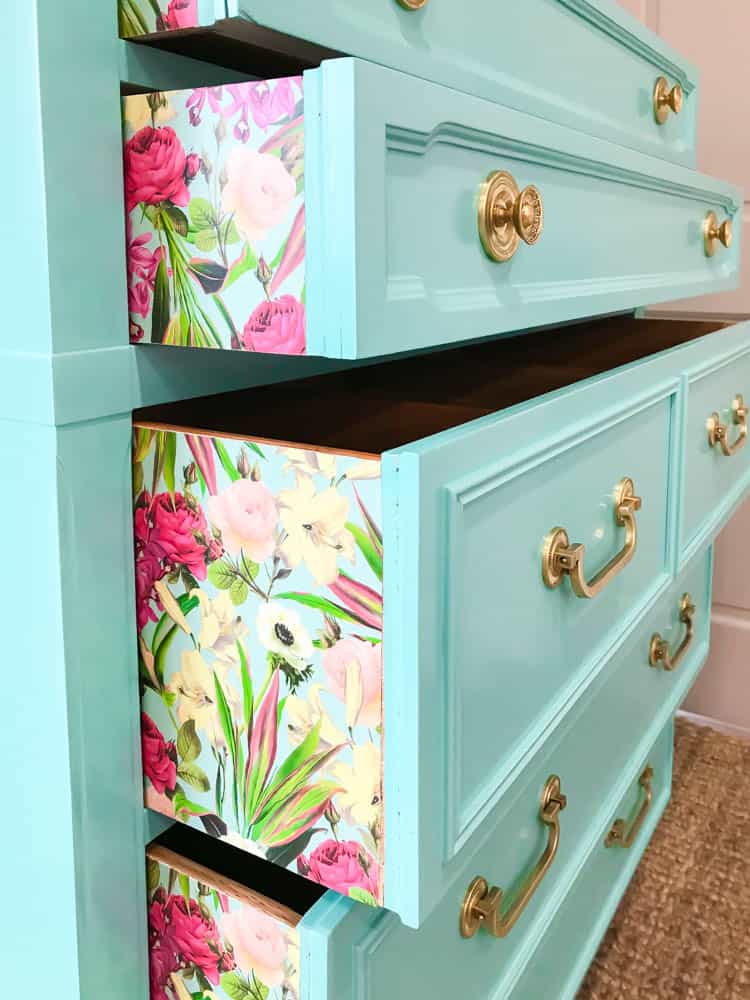 Accent furniture
A retro armchair dressed in elegant florals makes a remarkable statement in this living room. The piece is ideal for a cozy reading nook.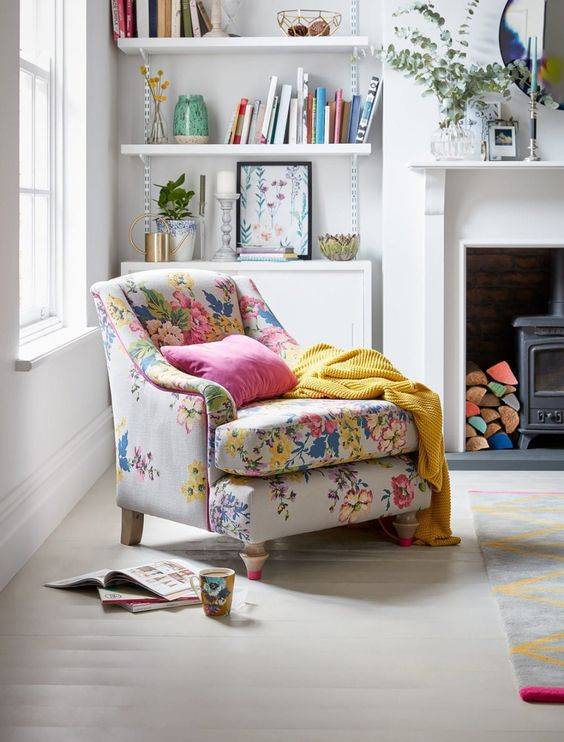 Mix and match
Feel free to match different floral patterns if you're going for a fun and colorful look. This can bring vividness and charm to simple color schemes. Choosing floral patterns with some kind of connection in terms of design or colors will look cohesive while still creating a visual playfulness.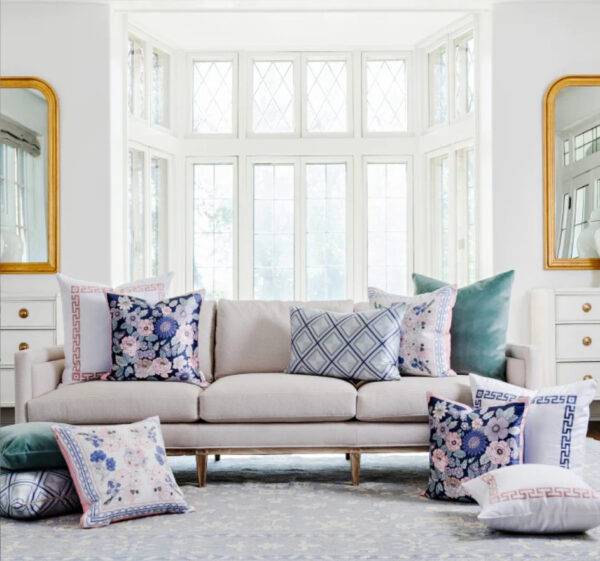 Fun bedding
Switch out that boring bedding with a floral design to elevate the mood. Whether it is a master bedroom or the kids' room, an adorable floral pattern makes it cheerful. You don't have to avoid florals if your room is modern and sophisticated. Opt for a black and white floral design to introduce elegance.