It is not very often that you see homeowners or even designers worrying about that mirror in the bathroom, powder room or even the bedroom. As a rule, we seem to be more bothered about the reflection inside it than the mirror itself! But for those shopping around for a stylish new mirror that will completely transform the ambiance of a room it adorns, we have four gorgeously glitzy designs from Cattelan Italia that will leave you spellbound. Contemporary, chic and creative – A perfect way to bring home some glitter and pizazz this festive season!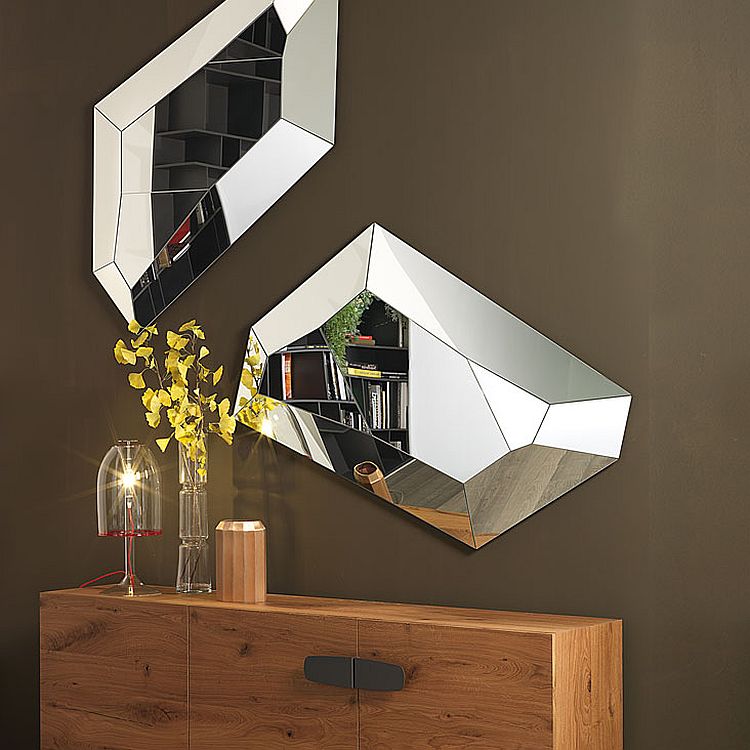 Our favorite among these classy additions is the indomitable Diamond that steals the show with its sparkling frame clad in mirrored glass. Its unconventional shape (borrowed from the structure of diamond, of course) ensures that you have a truly captivating focal point in your bathroom or powder room. You can use these mirrors even at the entrance, in the hallway or the bedroom as decorative and functional pieces that improve the ambiance with their reflective brilliance.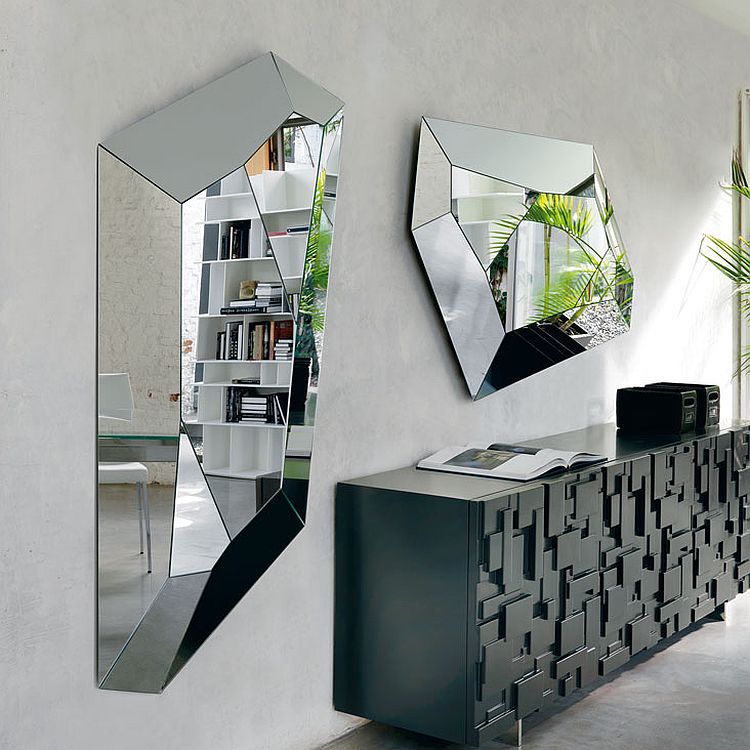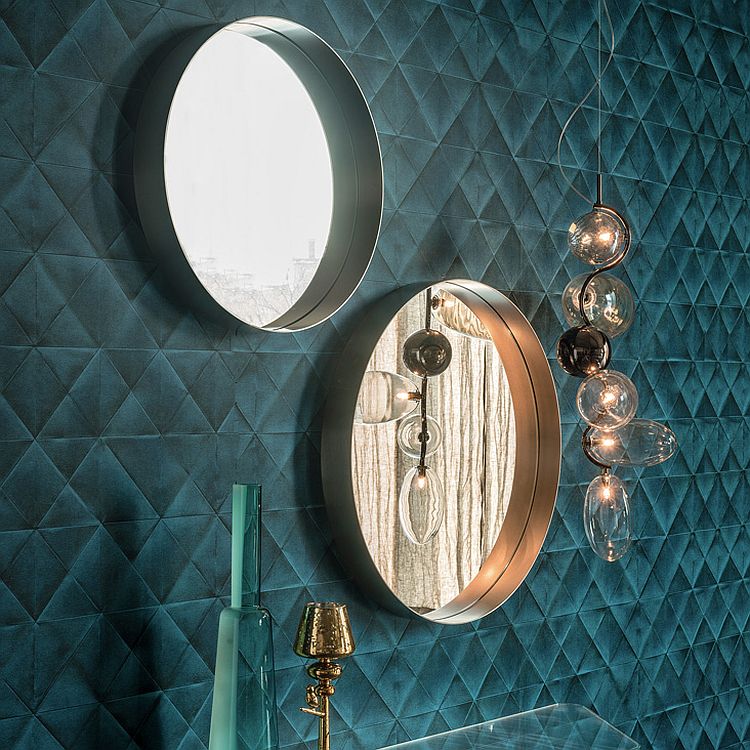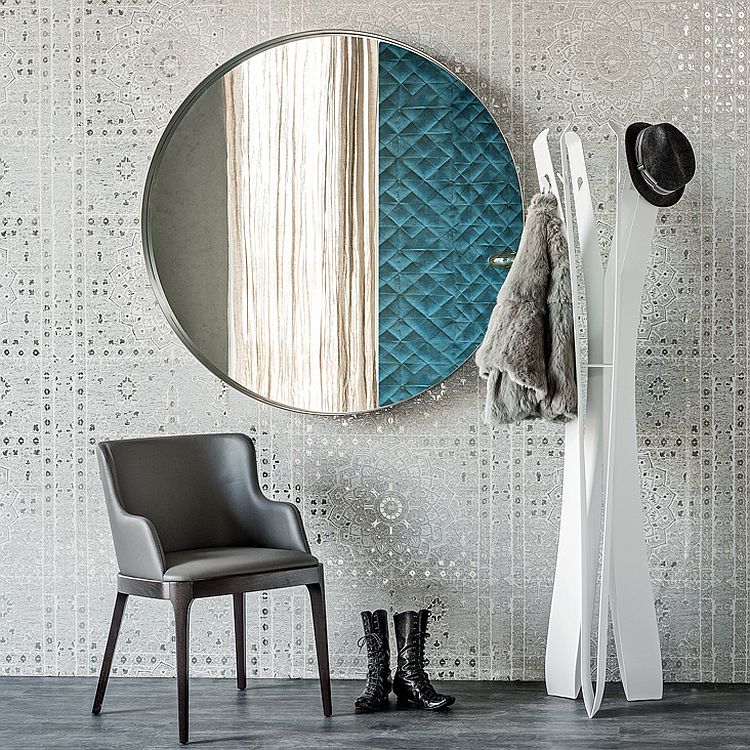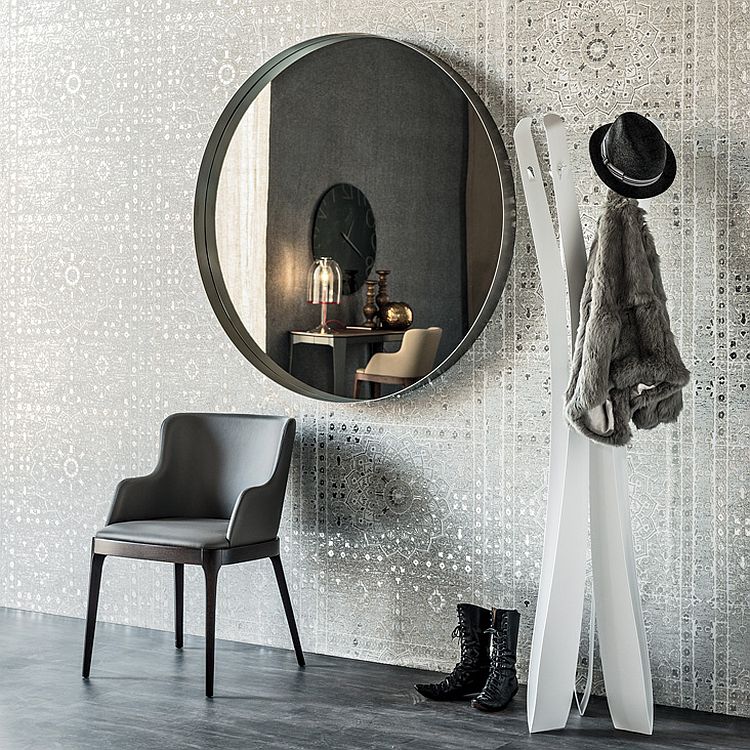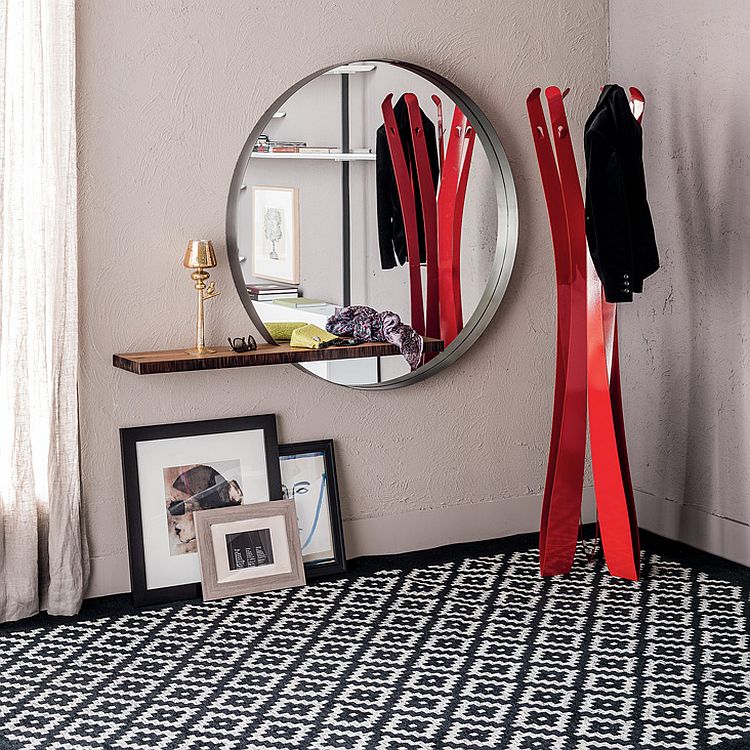 Then there is the Wish, which comes in the more conventional round shape. But that does not mean it is any less charming, thanks to a frame that is available in transparent varnished steel and graphite or black embossed lacquered steel. An extension of the Wish is the ingenious Wish Board – a combination of the lovely Wish mirror and a sleek floating shelf in Canaletto walnut or Heritage oak. For those looking for a mirror and shelf combo for their small bathroom or powder room, Wish Board is indeed a match made in design heaven.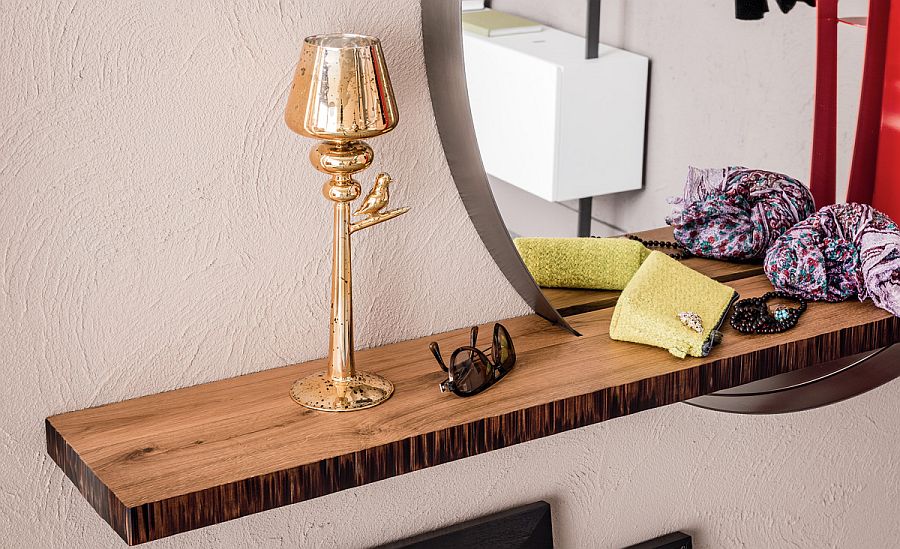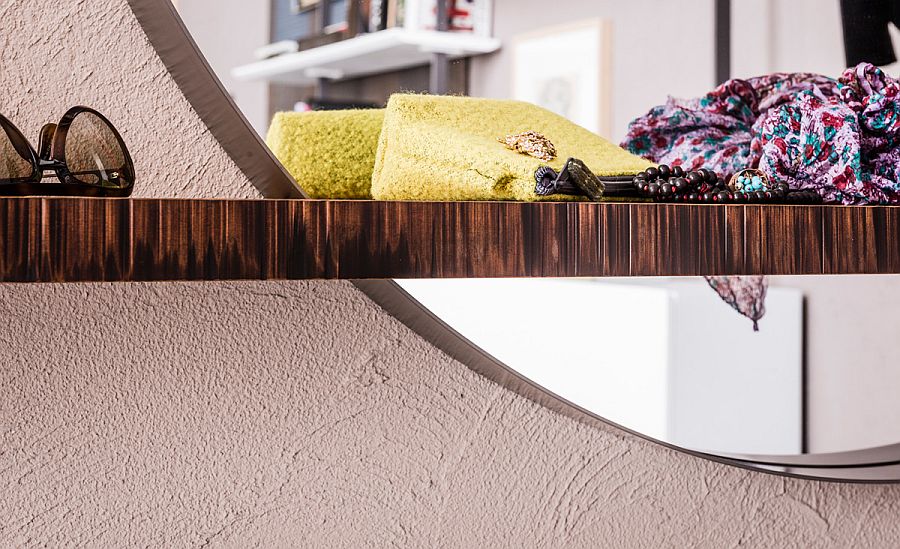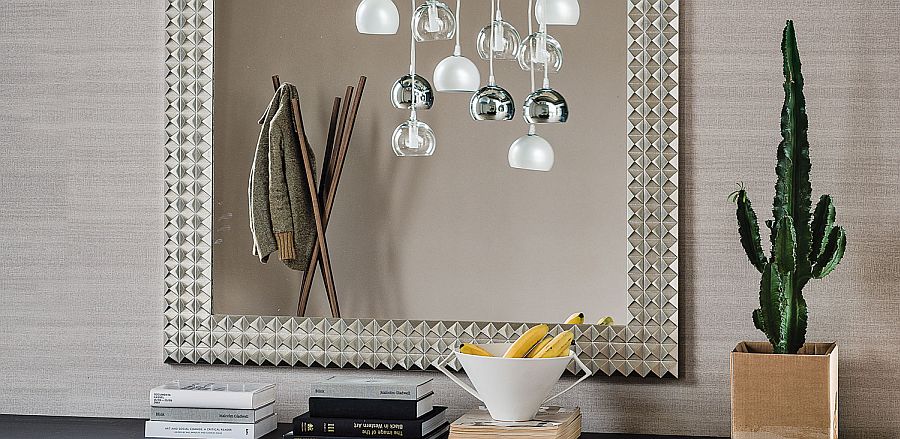 Finally we have Egypt – a mirror that transports you back in time and borrows from the undying allure of Hollywood Regency. Its gold or silver foil-covered wood frame instantly draws your attention, and maybe you can even throw in some string lights to give it a merrier, makeup mirror-inspired look this holiday season!