We are always looking for ways to add some spunk to our home, enliven those contemporary interiors and give each room a distinct personality and identity of its own. This delightful and energetic home in Mérida, Yucatan, Mexico offers some colorful and charming options in this regard, as it uses a diverse array of tiles to breathe life into a neutral living space while inviting a hint of natural goodness indoors! Designed by H. Ponce Arquitectos, the fabulous residence sits on an L-shaped lot, and its historic past and unique silhouette defined this exciting, modern makeover.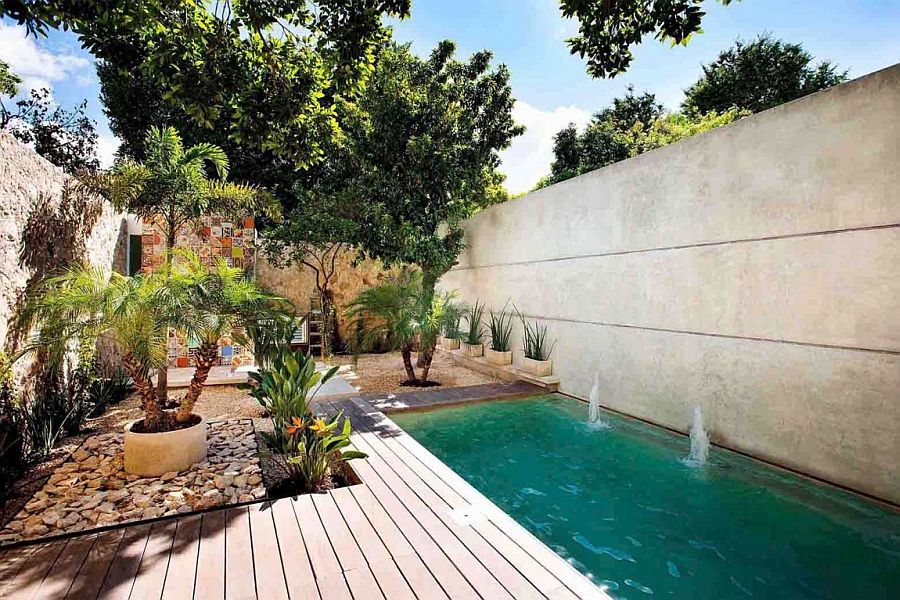 It is the lower level of the home that steals the spotlight with its open plan living area that also contains the dining room and kitchen along with an additional guest space, a wine cellar and a striking indoor garden. The beautiful garden brings in natural light, adds a tinge of freshness to the modern living area and visually links the indoors with the courtyard and pool area outside. Carefully placed pops of accent hues make a big impact thanks to the gray and white backdrop. Textured walls, wooden finishes and unassuming décor create an air of cozy opulence.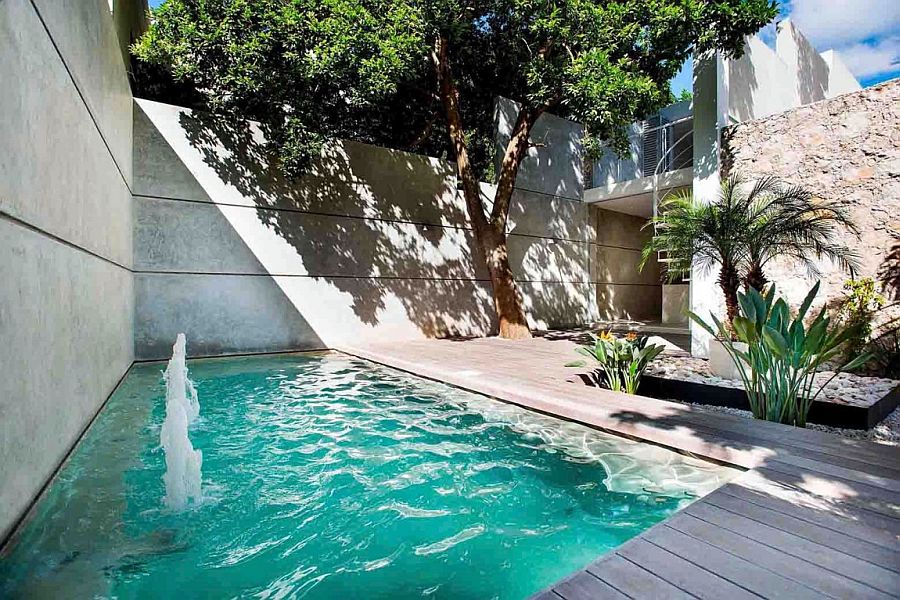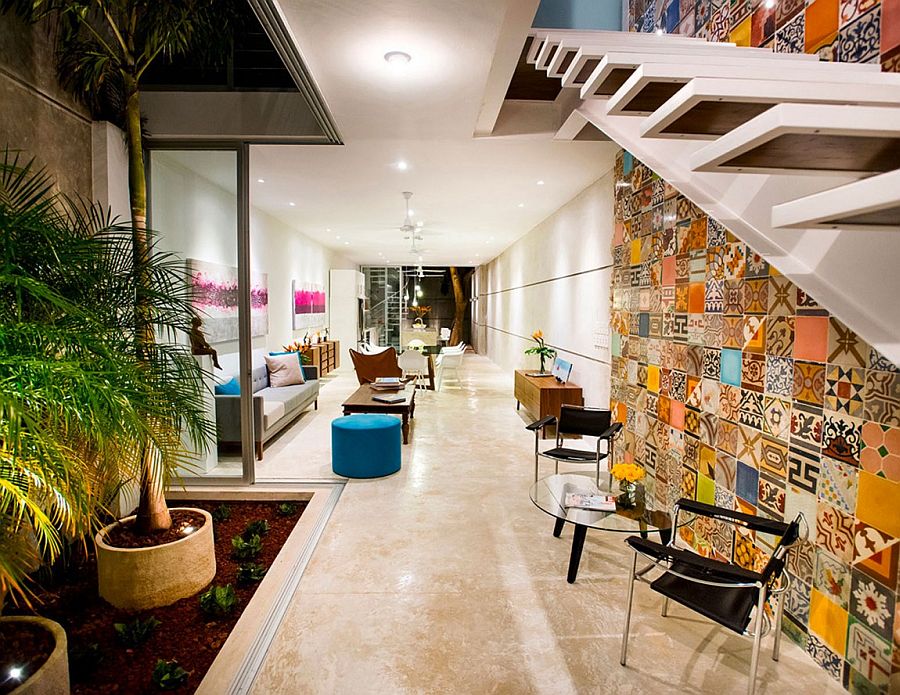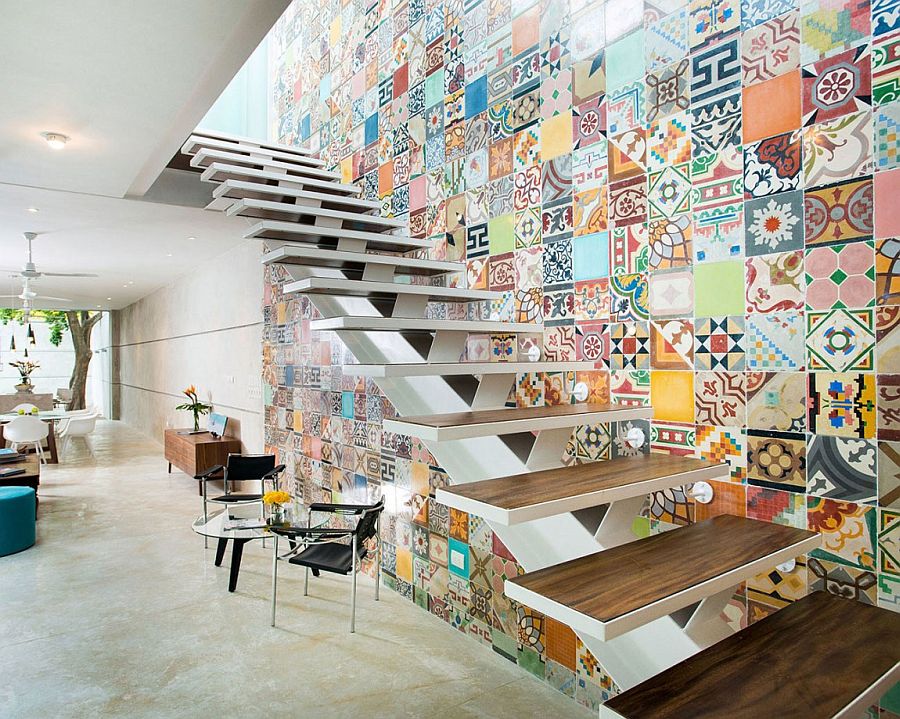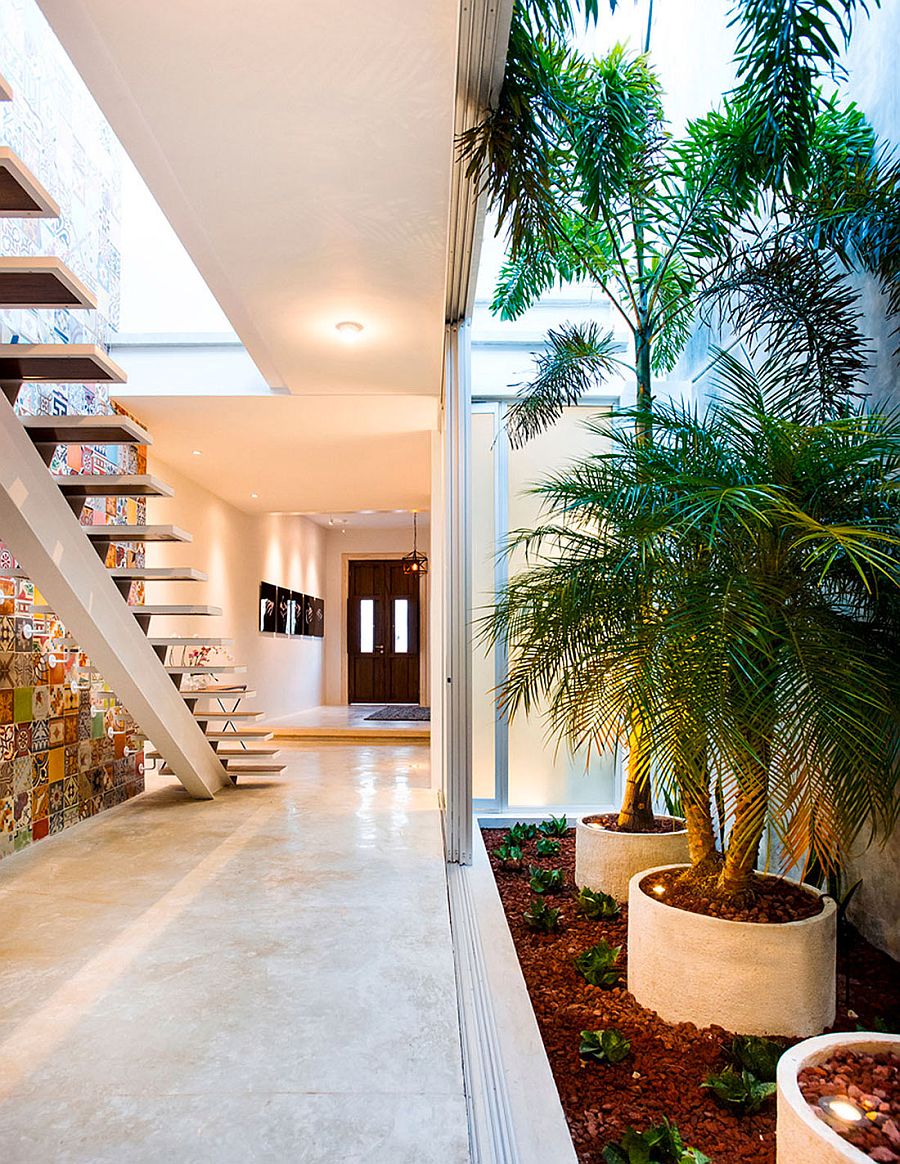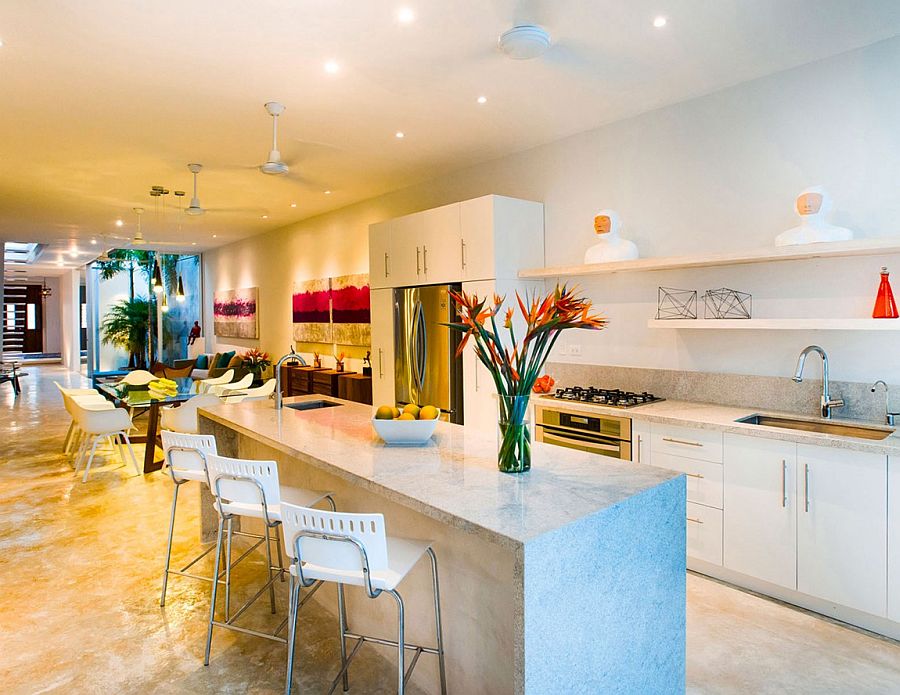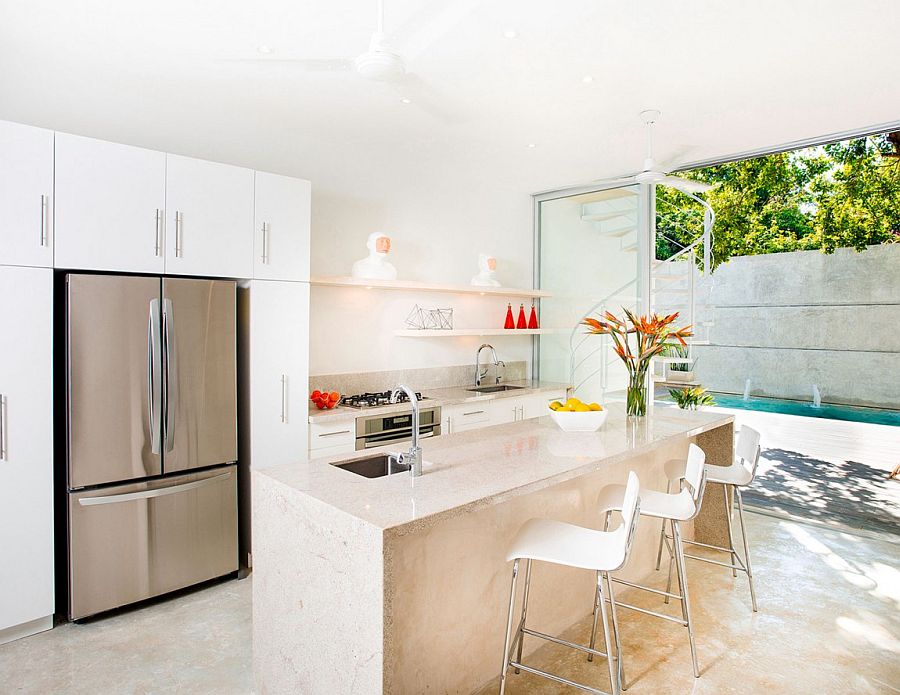 Much like the brilliant indoor garden, a wall of tiles next to the staircase ends up being a showstopper, and this eclectic collection of colorful tiles is repeated in the courtyard and bathroom to give a sense of continuity and cohesion. This dazzling collage was crafted by the designer by bringing together the various tiles used by him in other projects, an effort that cuts back on cost and unnecessary wastage of materials. [Photography: Alberto Caceres]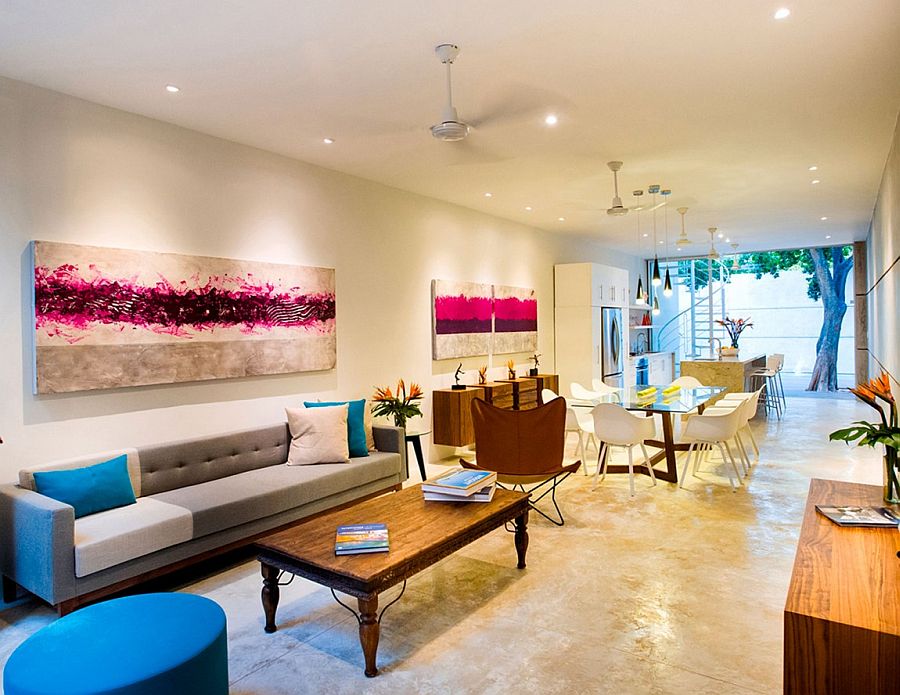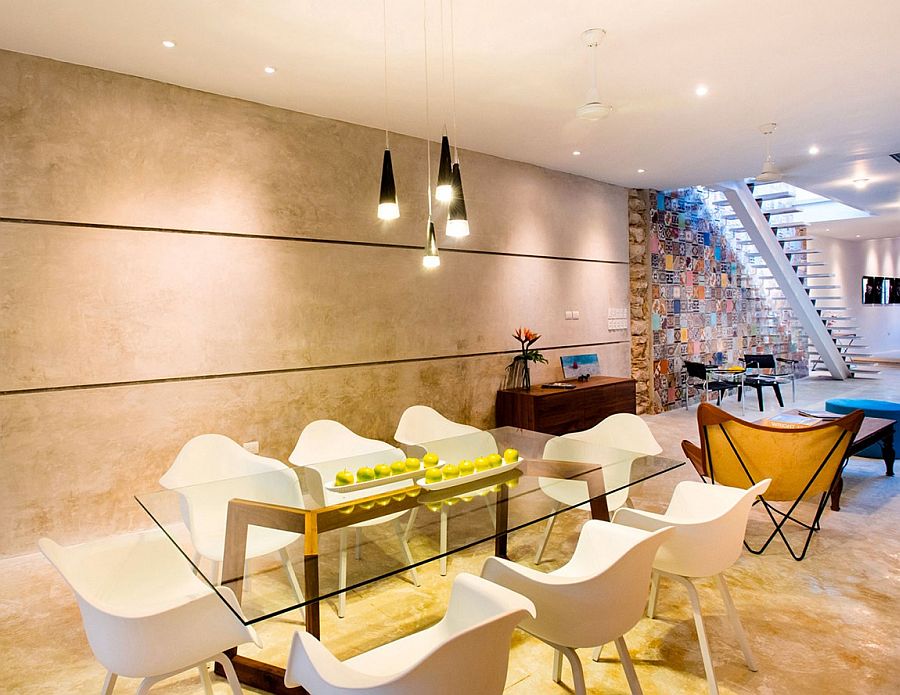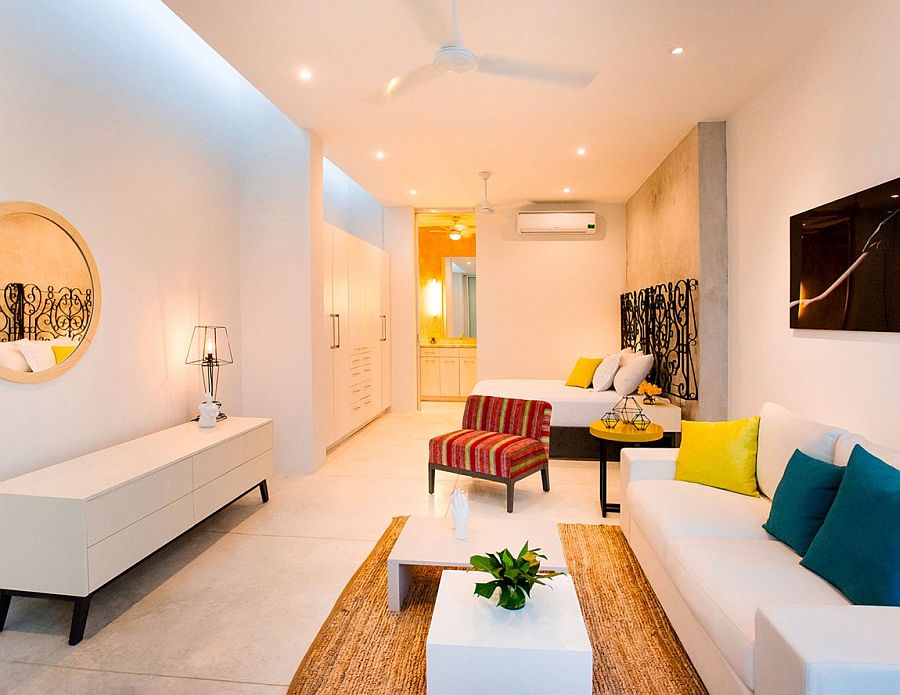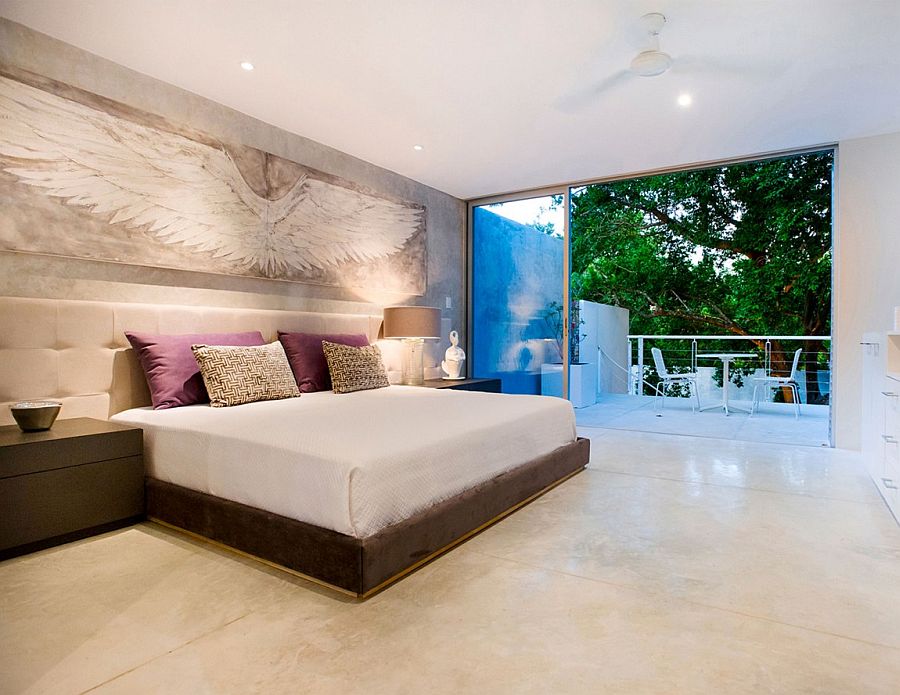 The limits of the project arose based on the site itself, with dimensions five meters wide by forty meters deep, with an irregular "L" shape; and the location of the property in the historic center ruled by strict regulations. Other challenges were designing the project with the existing angles of the site, as well as the walls shared with the neighboring houses…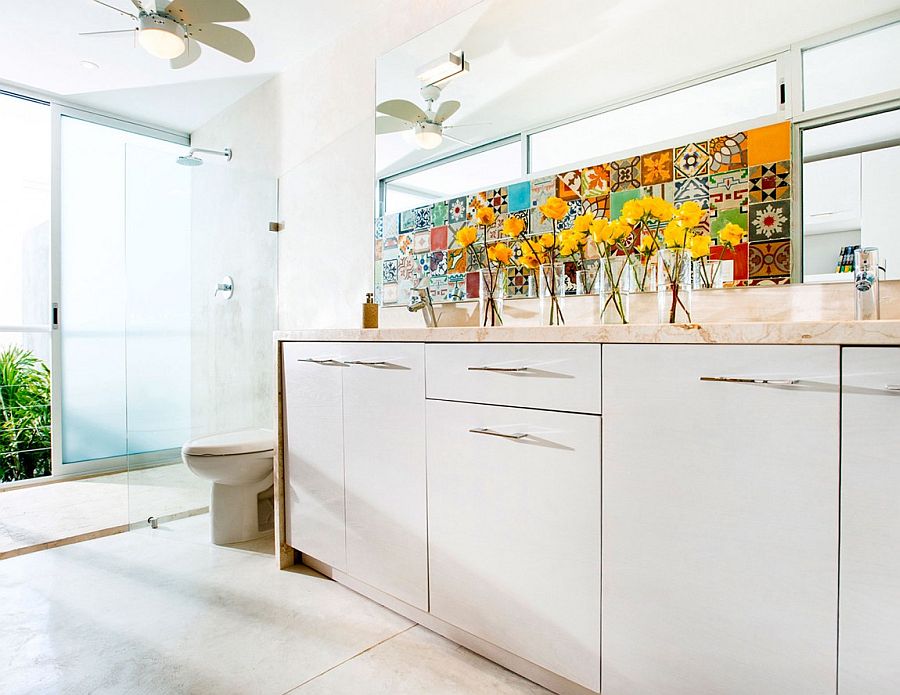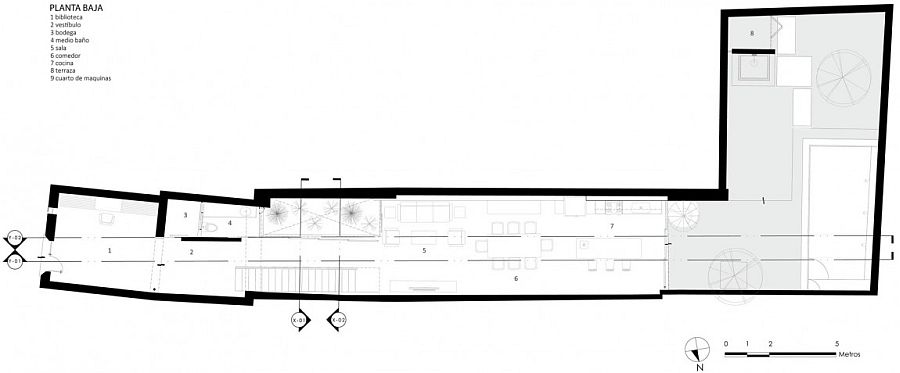 Liked the story? Share it with friends.