Color combinations – they are the things that drive both our home decorating and fashion choices. Beyond functionality of the home, colors make up the biggest part of interior design and take up the most time as you plan for a new home. Of course, everyone among us loves a different color and also enjoys a different color combination. While some might love to pair beautiful blues with white, others could prefer sunny yellows or gorgeous greens. But, pairing a neutral with a bold color is one thing. And finding a complementary color for a darker hue a whole different ballgame. With that in mind, we take a look today at the best colors to pair with green.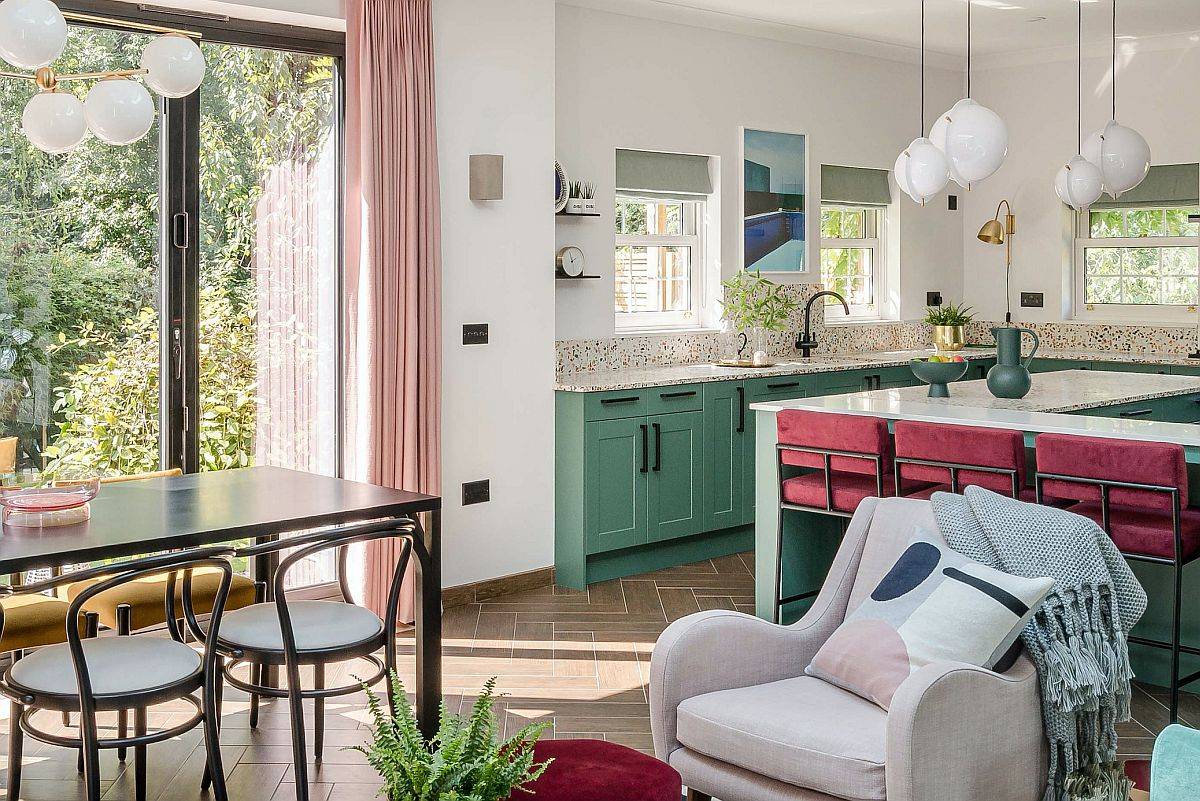 Despite how abundantly green is found in nature, for some reason it is far less frequently used for home interiors when compared to colors like blue and yellow. Refreshing, calming and energizing, green makes an impact almost every single time. Its many shades ranging from deep green and olive to mint and pastel green ensure that you have a wide variety to choose from – picking the shade that fits the size and style of the room. And for those looking to add this green goodness to their home, this is a look at colors that go with green –
Warmth of Yellow
Yellow and green is an easy combination to pull off in even the tiniest of rooms. It is a duo inspired by nature; the colors of a bright summer morning on a lovely green field! Adding these colors to a room brings a balance of brightness and cheer along with serenity and calm. The more common trend with this color combination is to pick a calming yellow backdrop for the room and complete the space with bright green touches.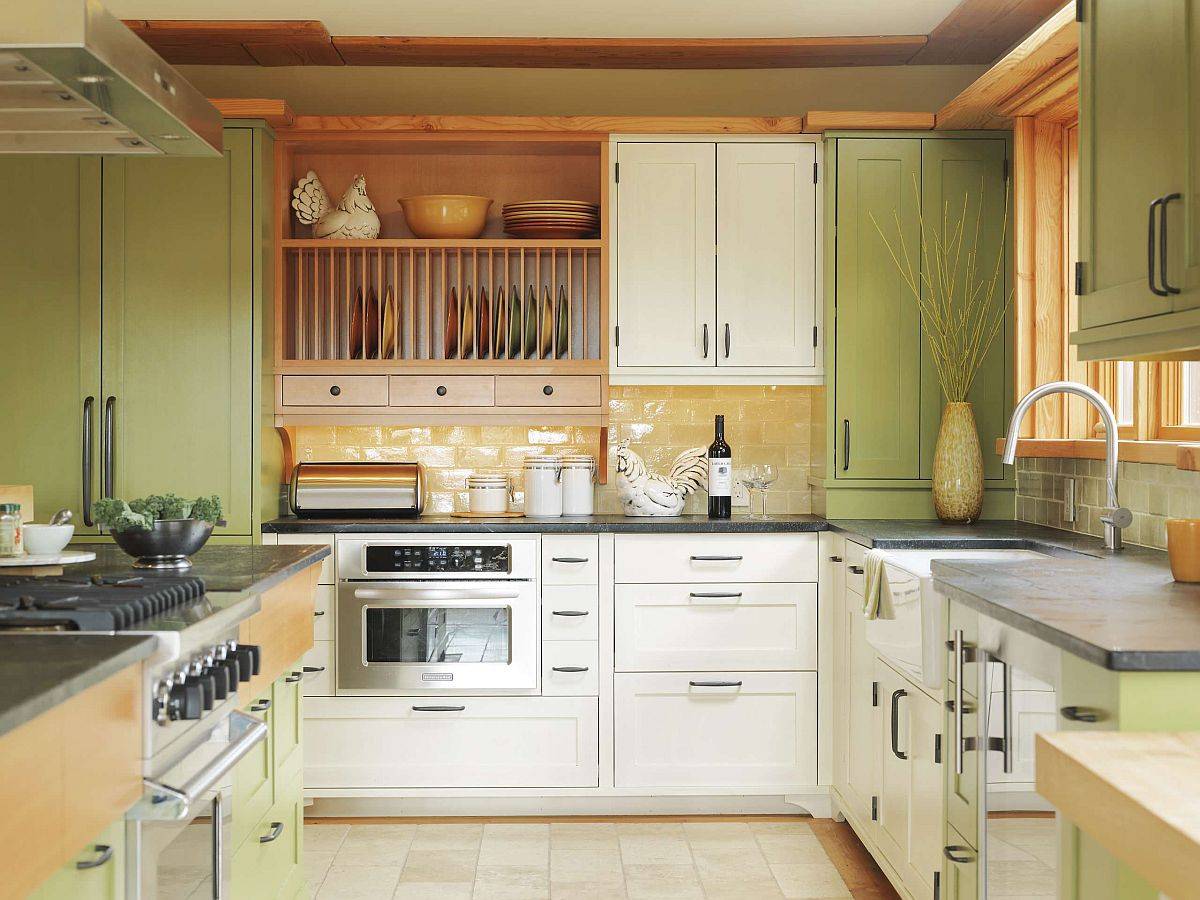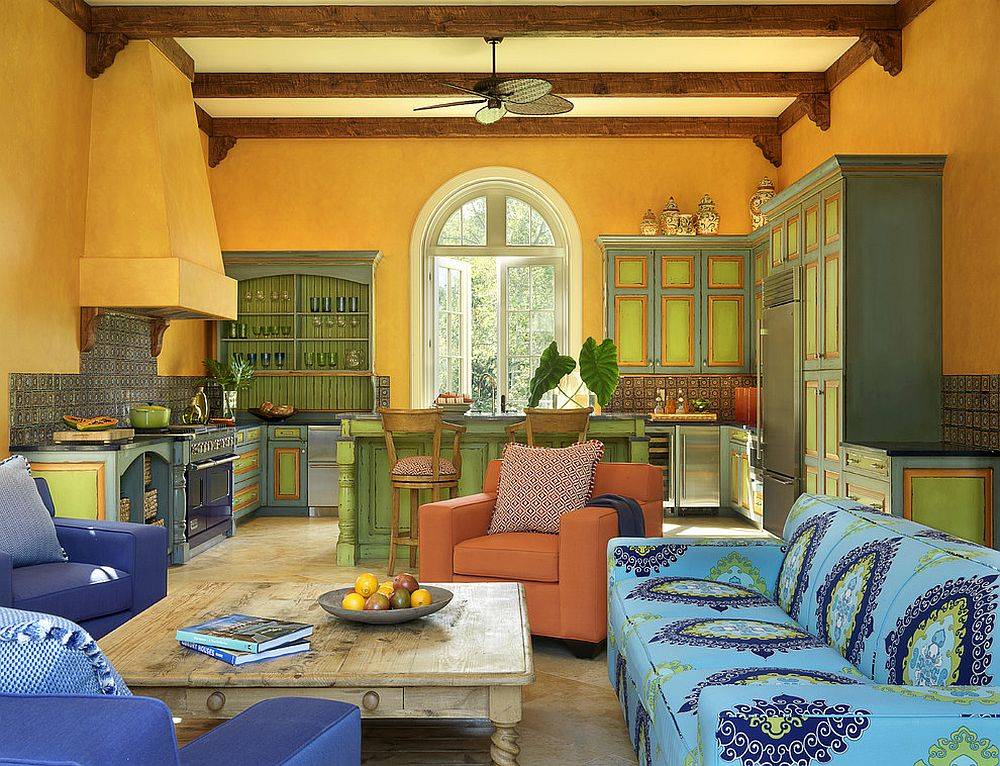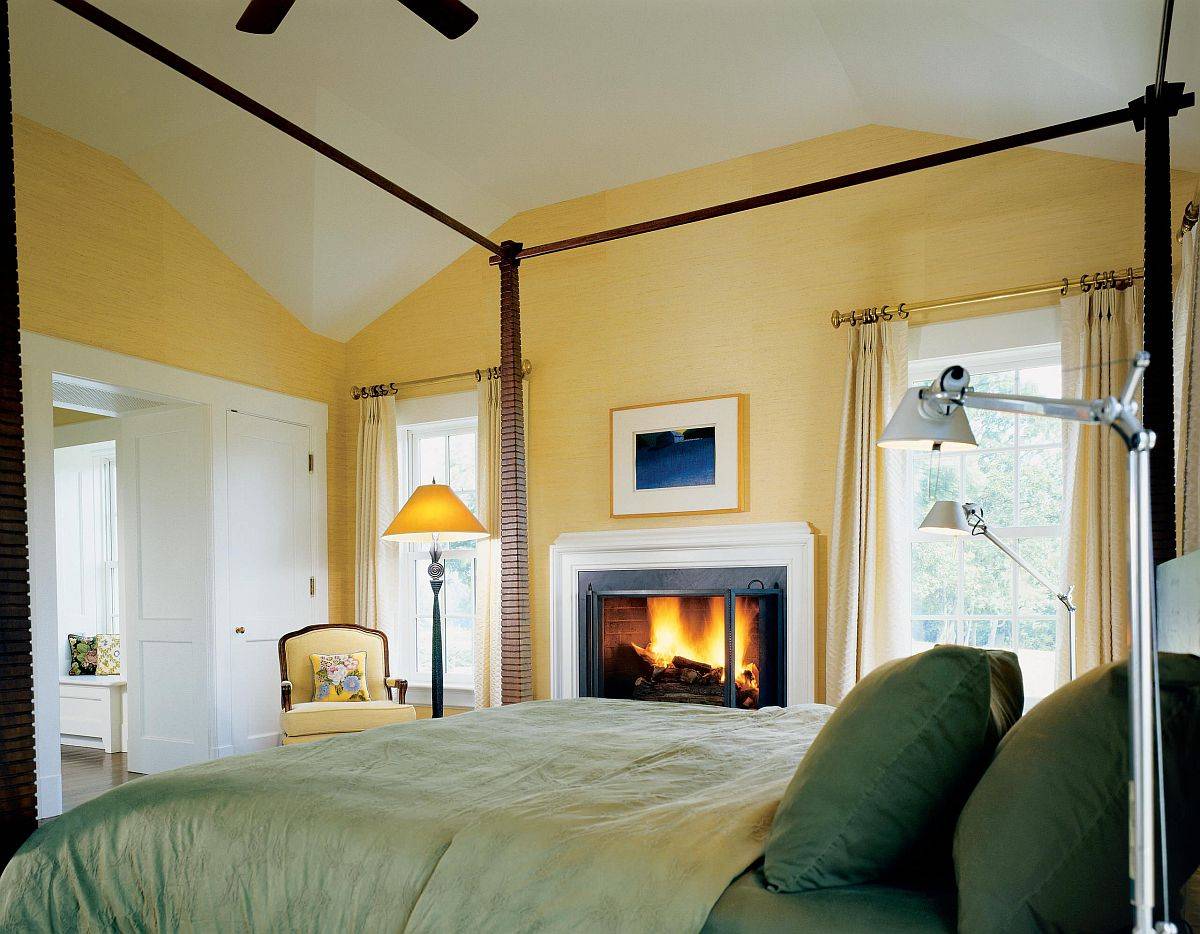 Elegant Blue and Green
Blue is a color that is perennially popular and green only accentuates its beauty in a neutral room. Accents blue and green can be combined easily in rooms with various styles – from modern and beach to farmhouse and rustic. Green is a more gender-neutral color when compared to blue (which is often related to guys' spaces) and this opens up a wide range of decorating options.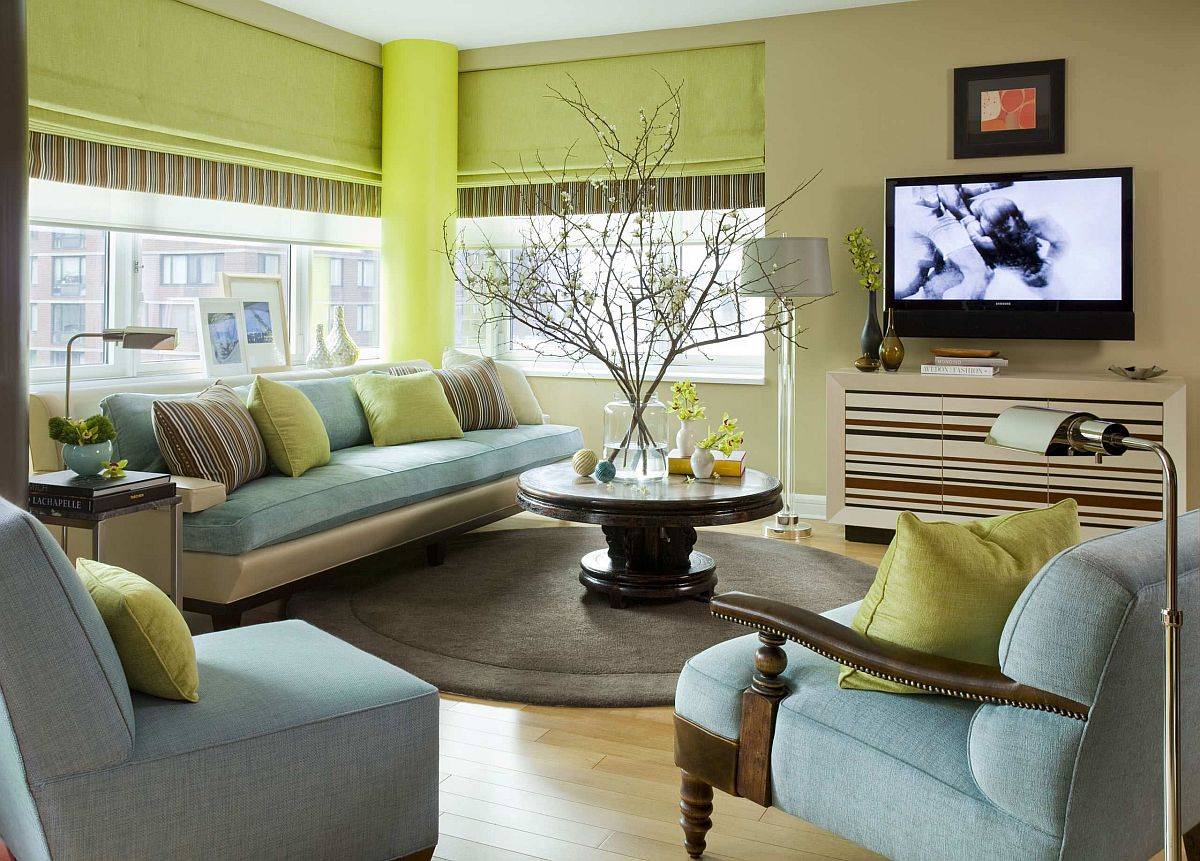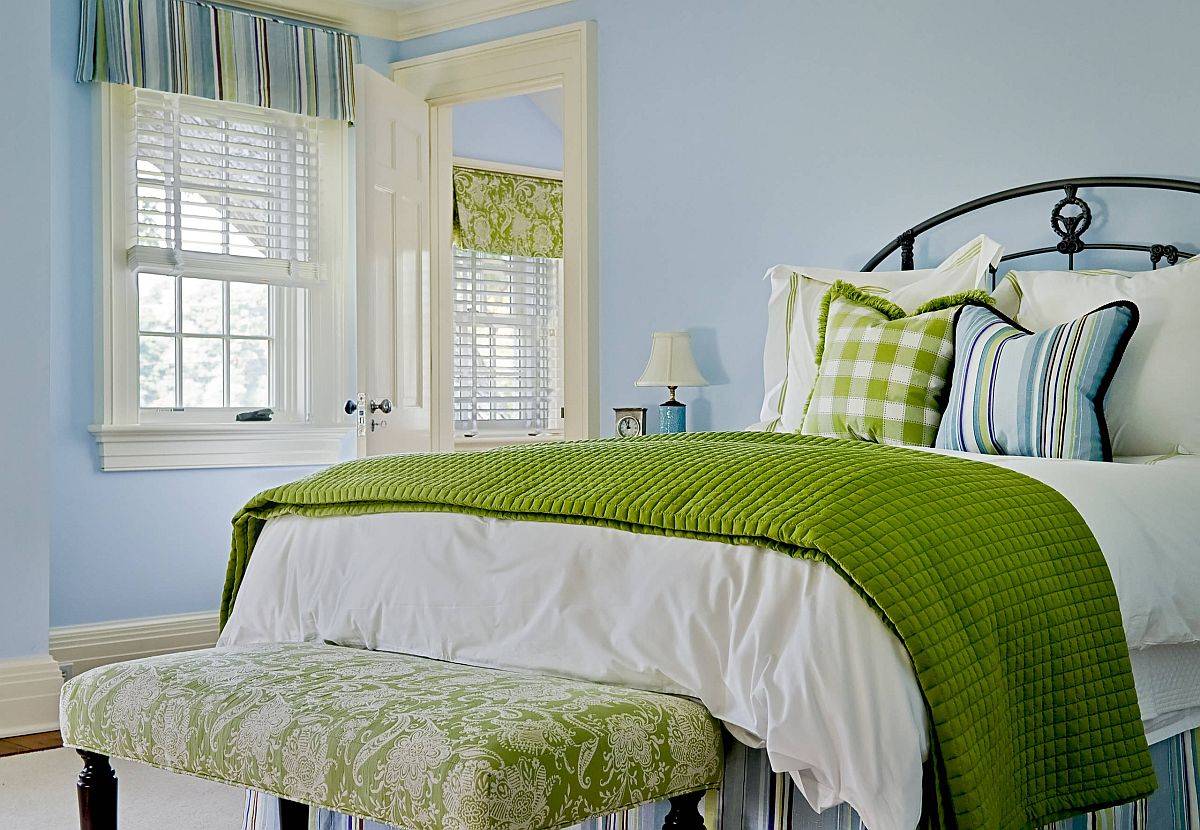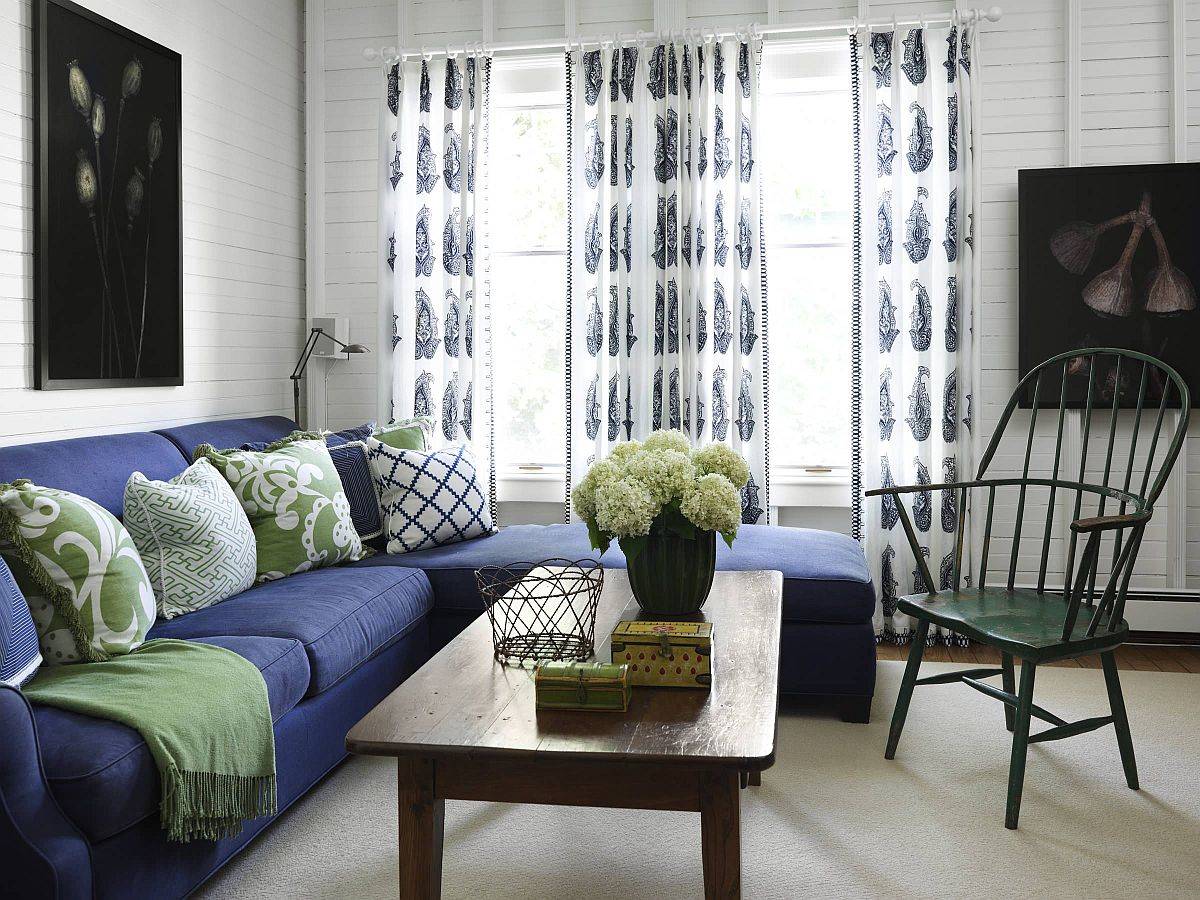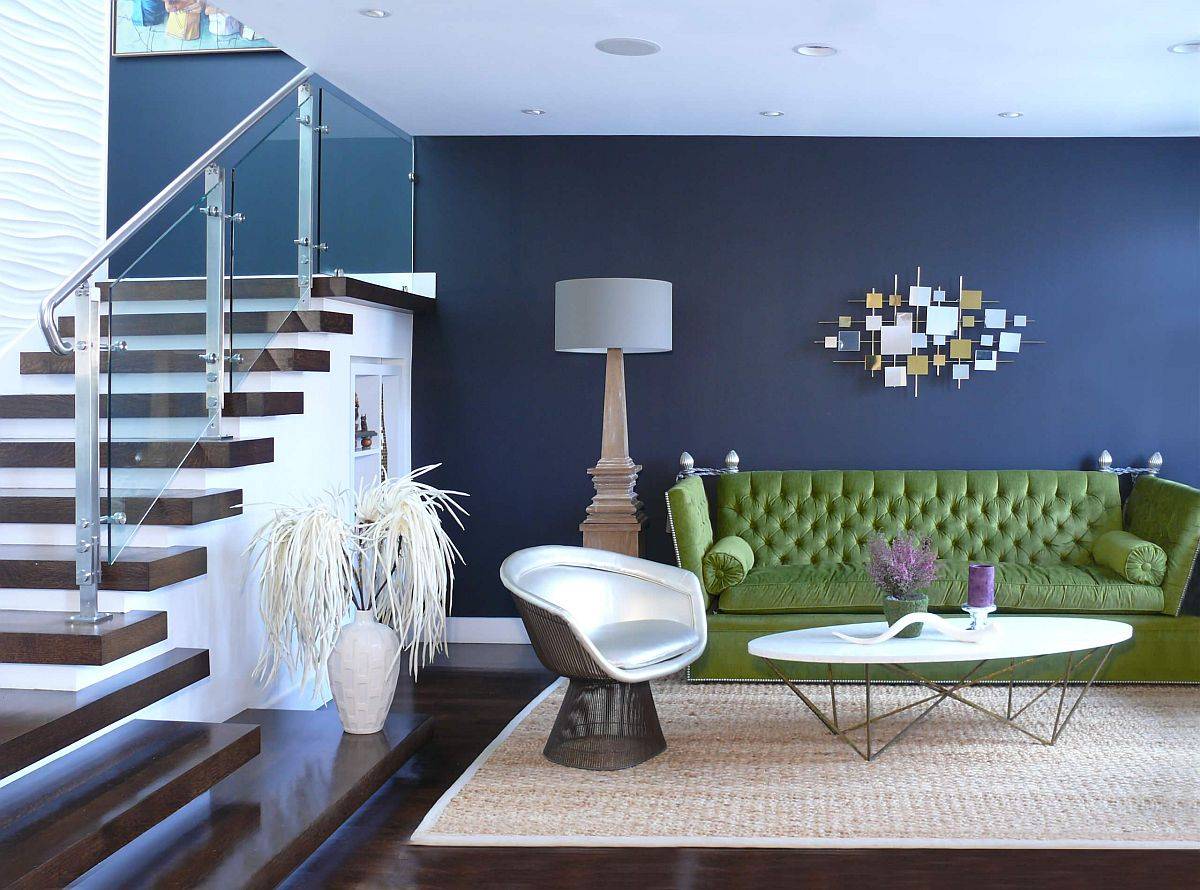 White to the Rescue
We know that this pretty much goes unsaid, but any bright color coupled with a white backdrop for the interior is often our first go-to choice. And in case of green, you just cannot go wrong with this approach. Some of the best rooms that use the colors have a healthy dose of white in there and this provides a much needed visual balance –especially in small spaces.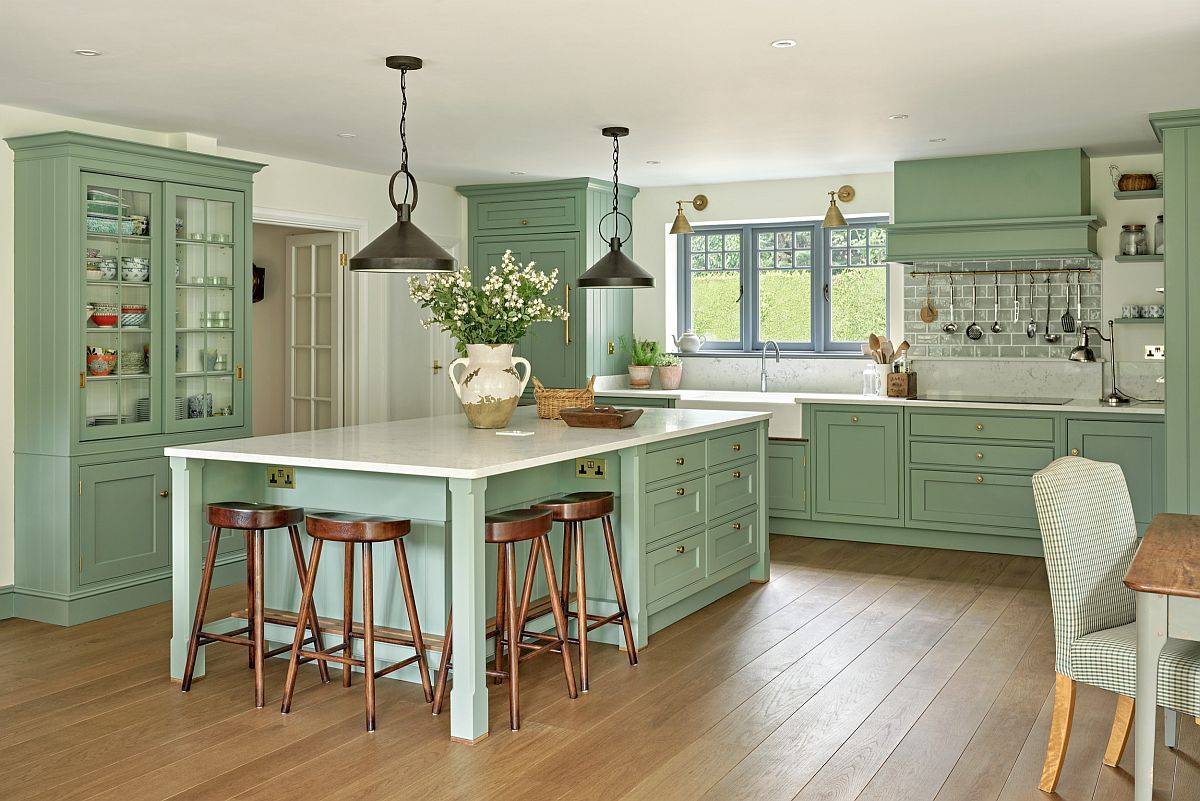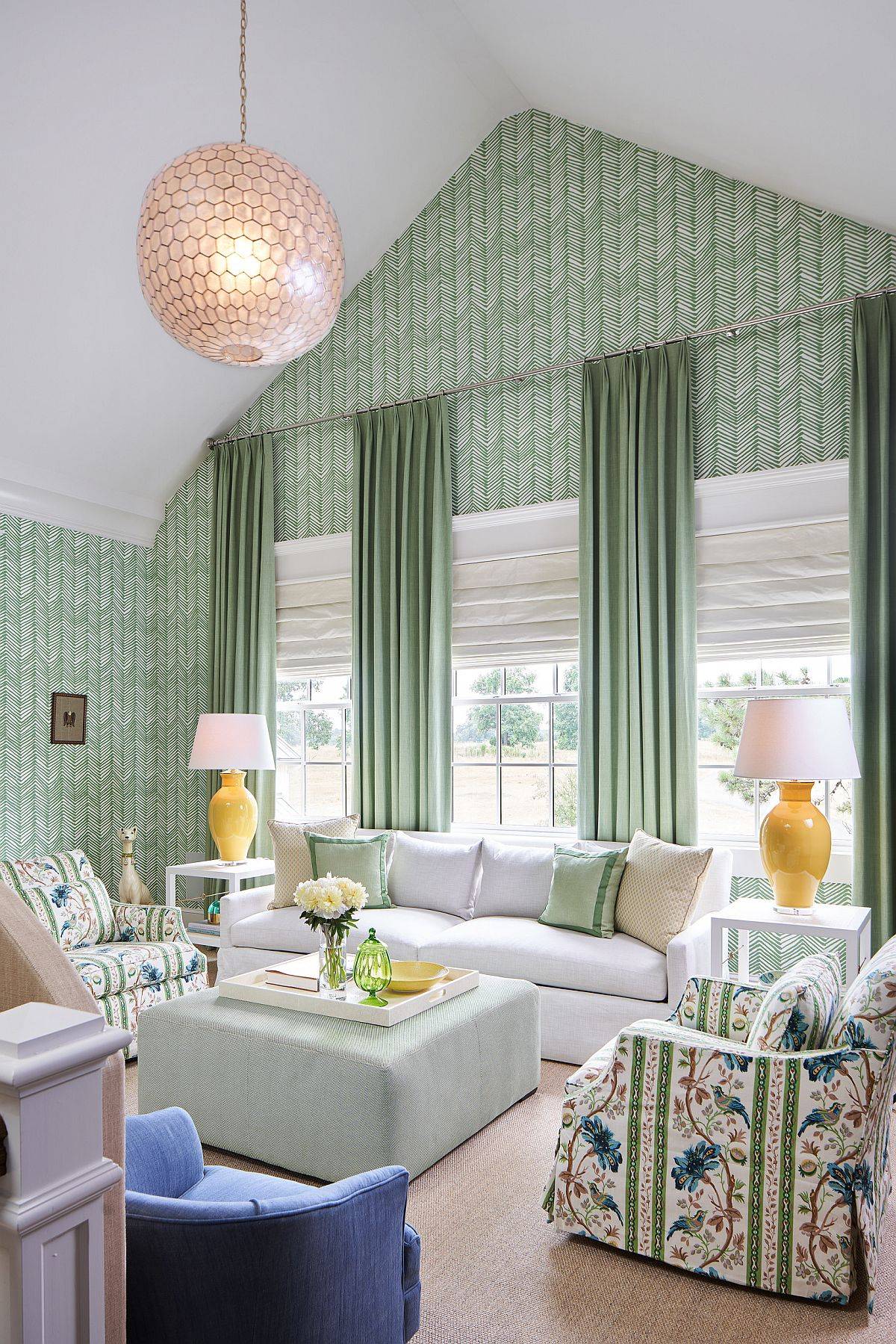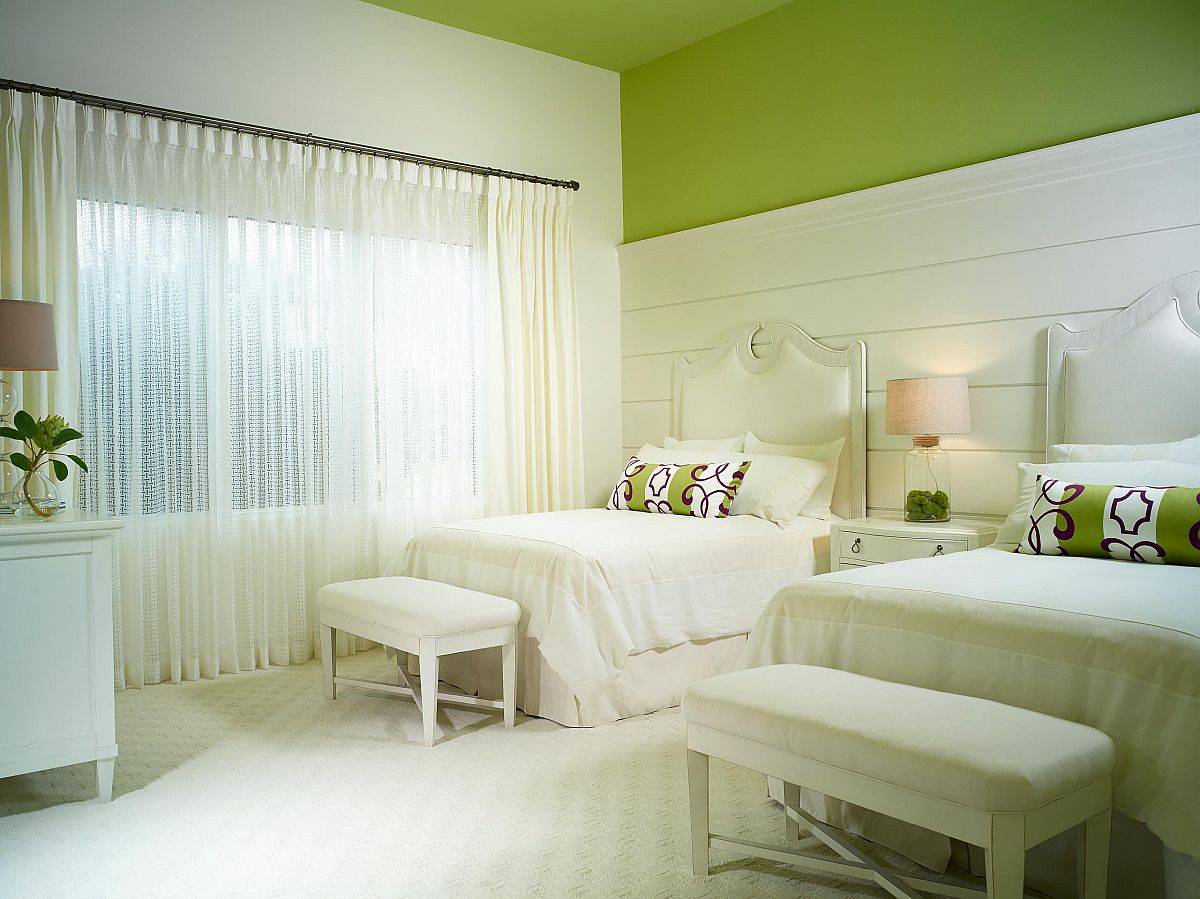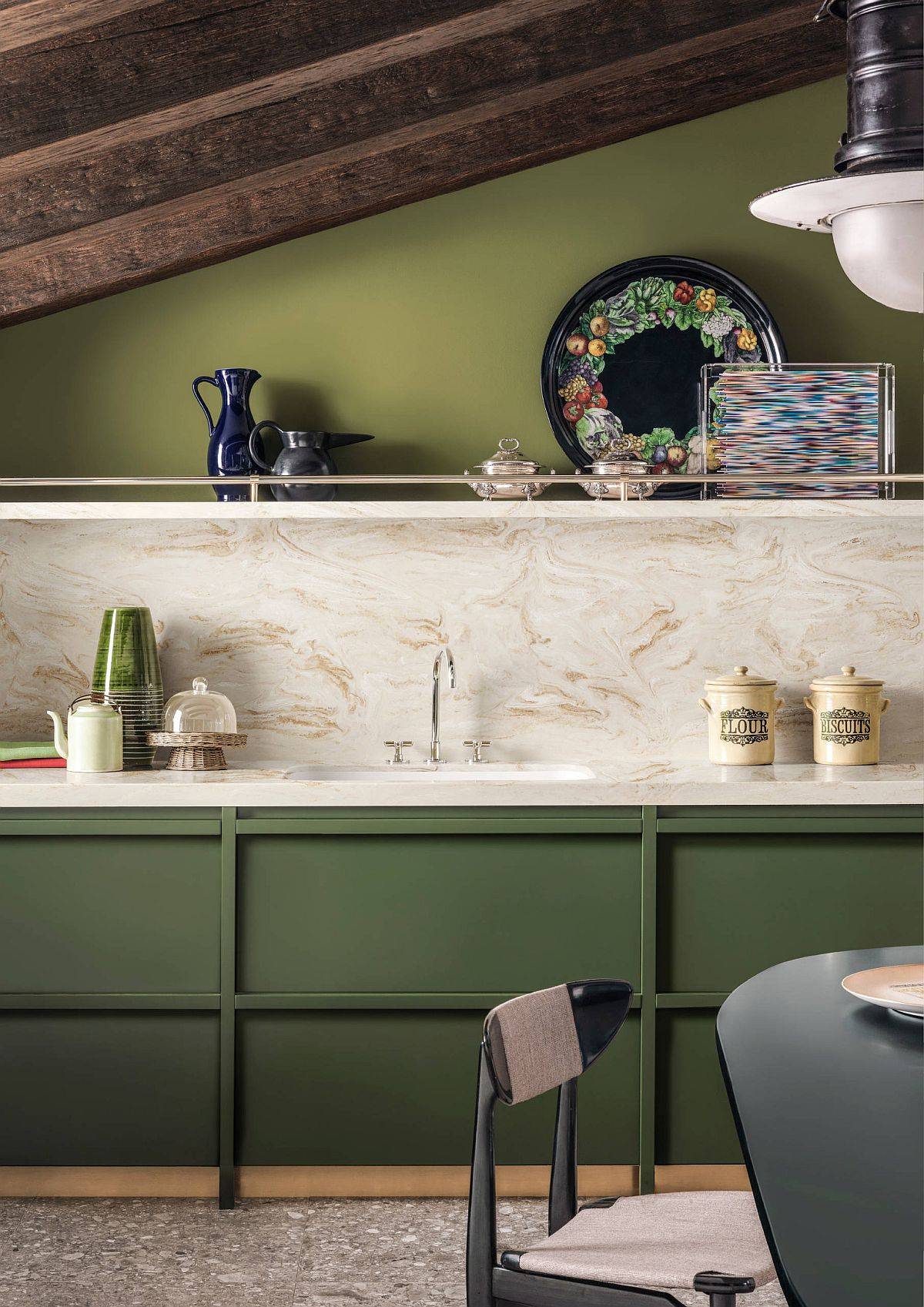 Gorgeous Green and Gray Blend
Not happy with more of white in your home? Not to worry as the hottest neutral of the decade comes to your rescue. Gray and green is not a particularly 'natural' color combination. But it can be incredibly charming when done right with the right shades of gray and green involved. You want to stay away from the deeper gray hues in here as much as possible and keep bright green accents down to a minimum. Both the colors have a tendency to slightly 'darken' the room and hence choosing appropriate shades and smart, even lighting are an absolute must.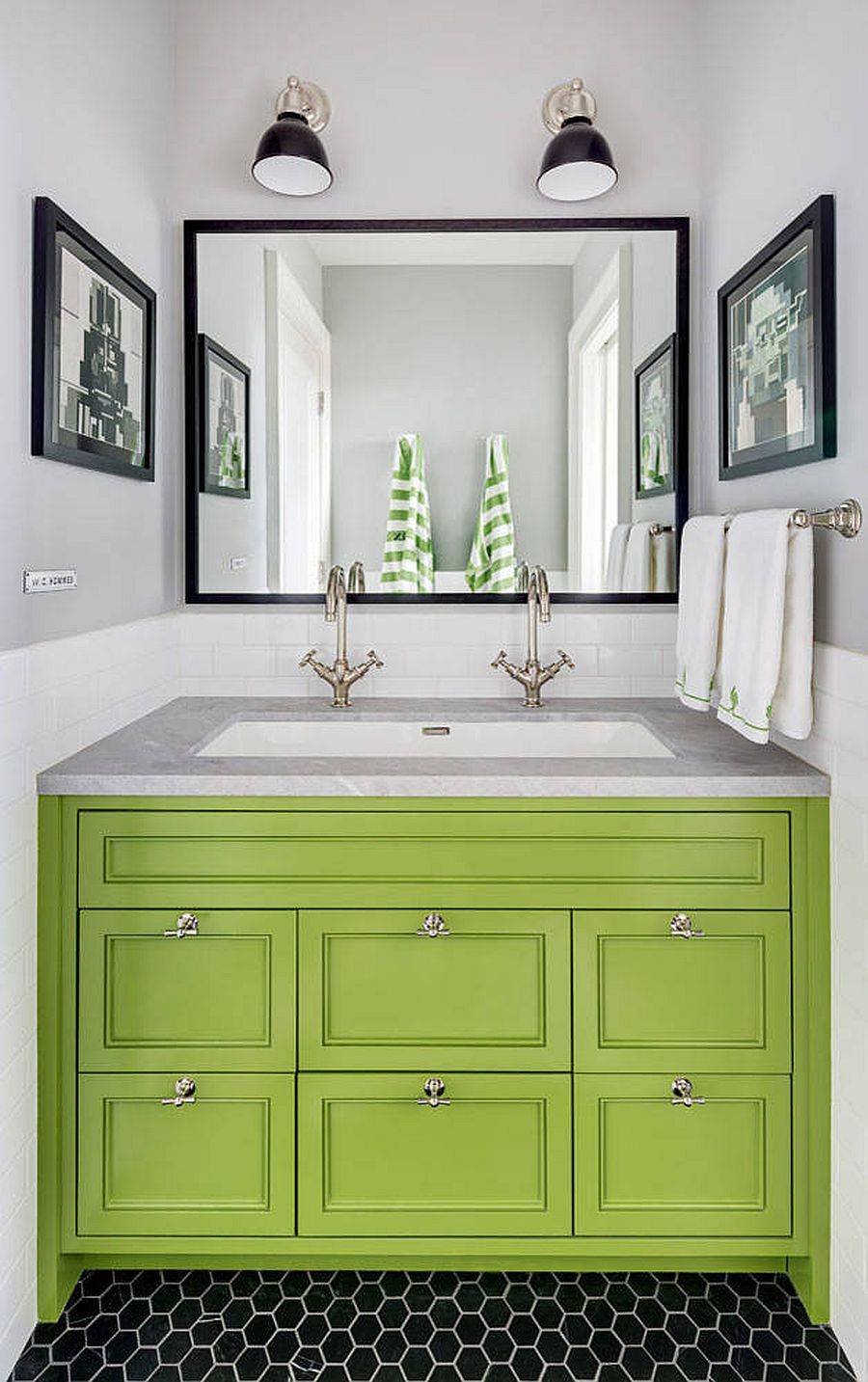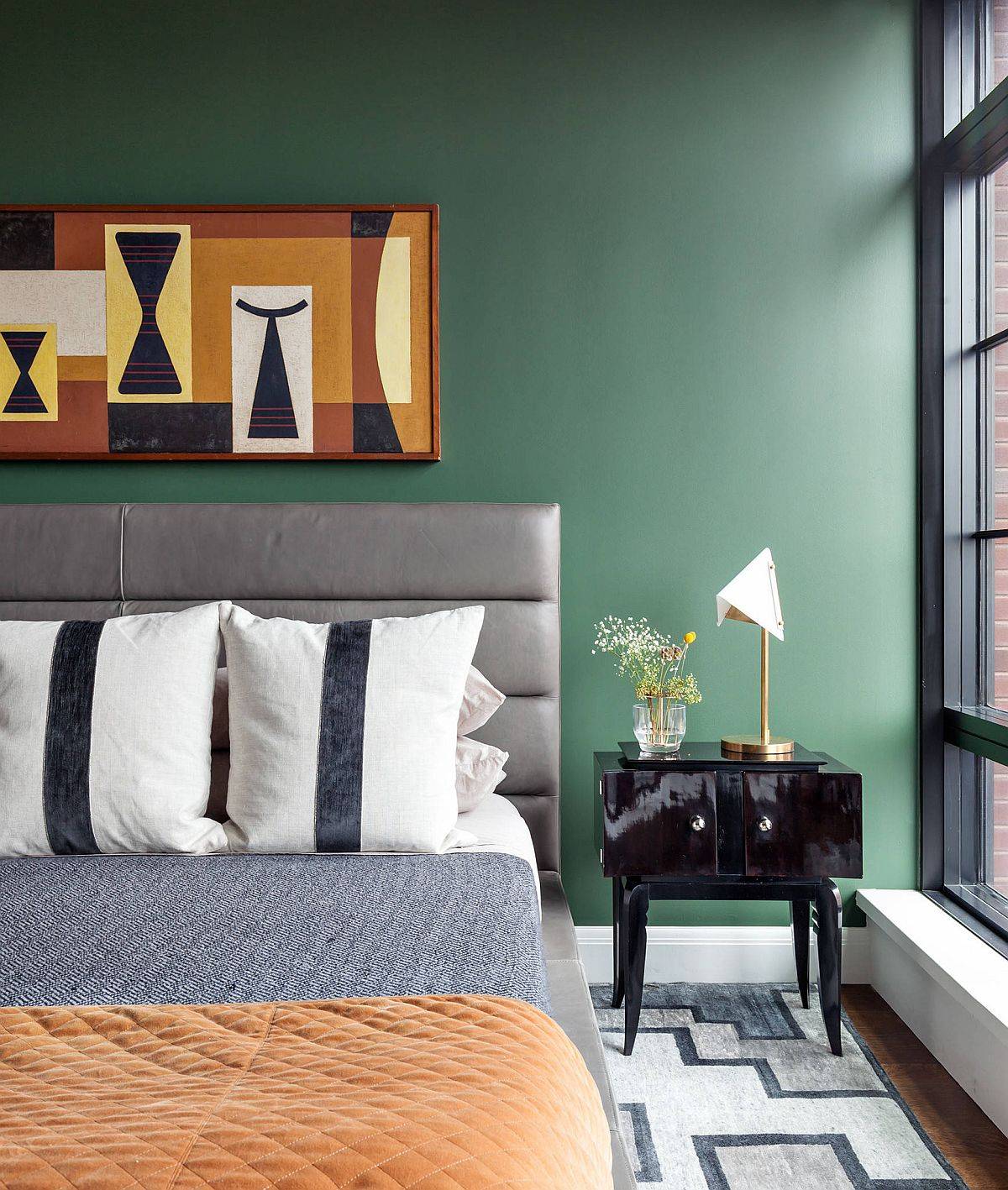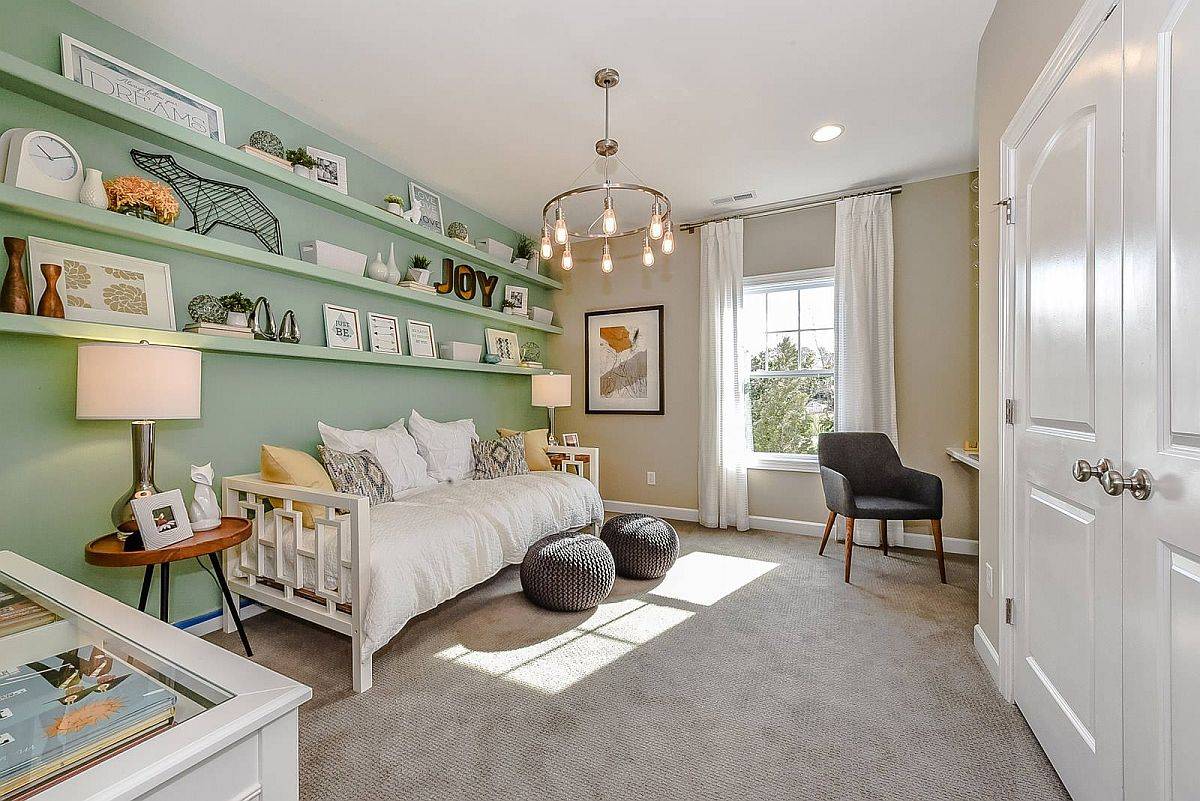 Pink – A Hot Choice!
This might come as bit of a surprise for those who do not regularly follow decorating trends, but pink coupled with green is definitely a color duo that is powering its way up the trends chart. Hot pinks like fuchsia are especially popular in this regard and the combination brings with it a touch of feminine finesse.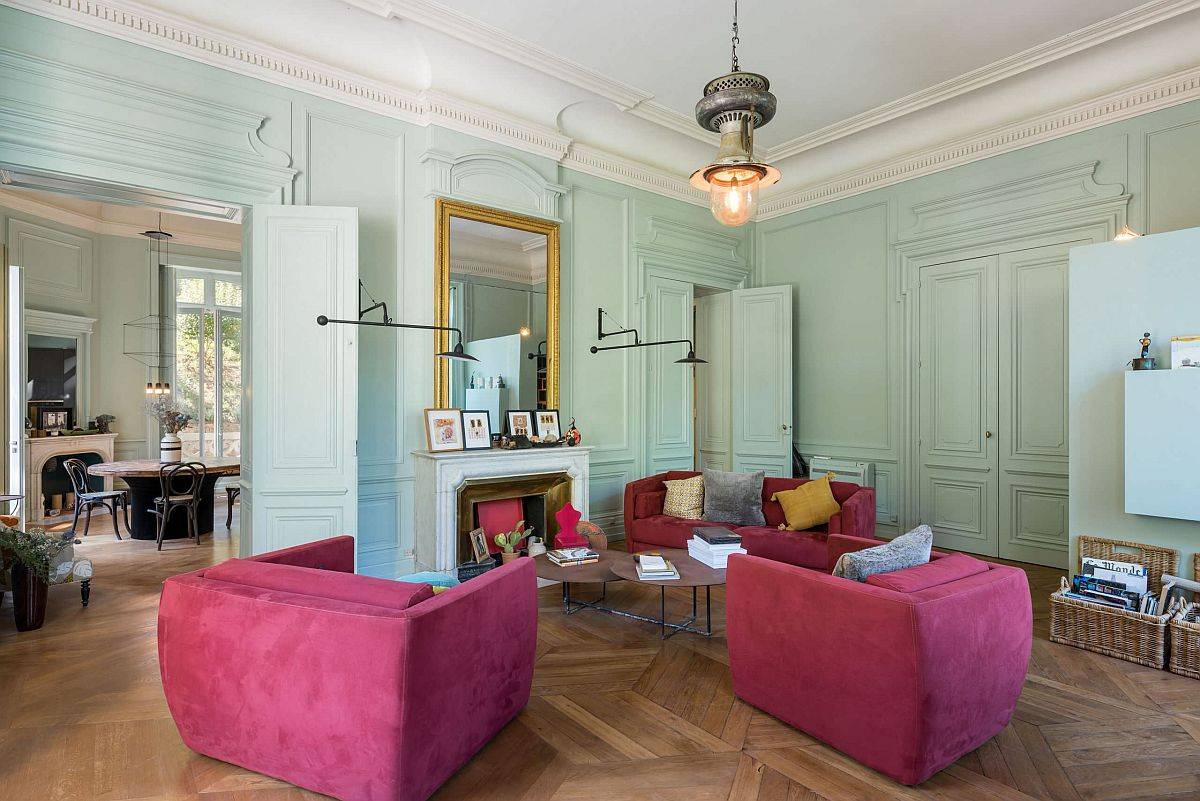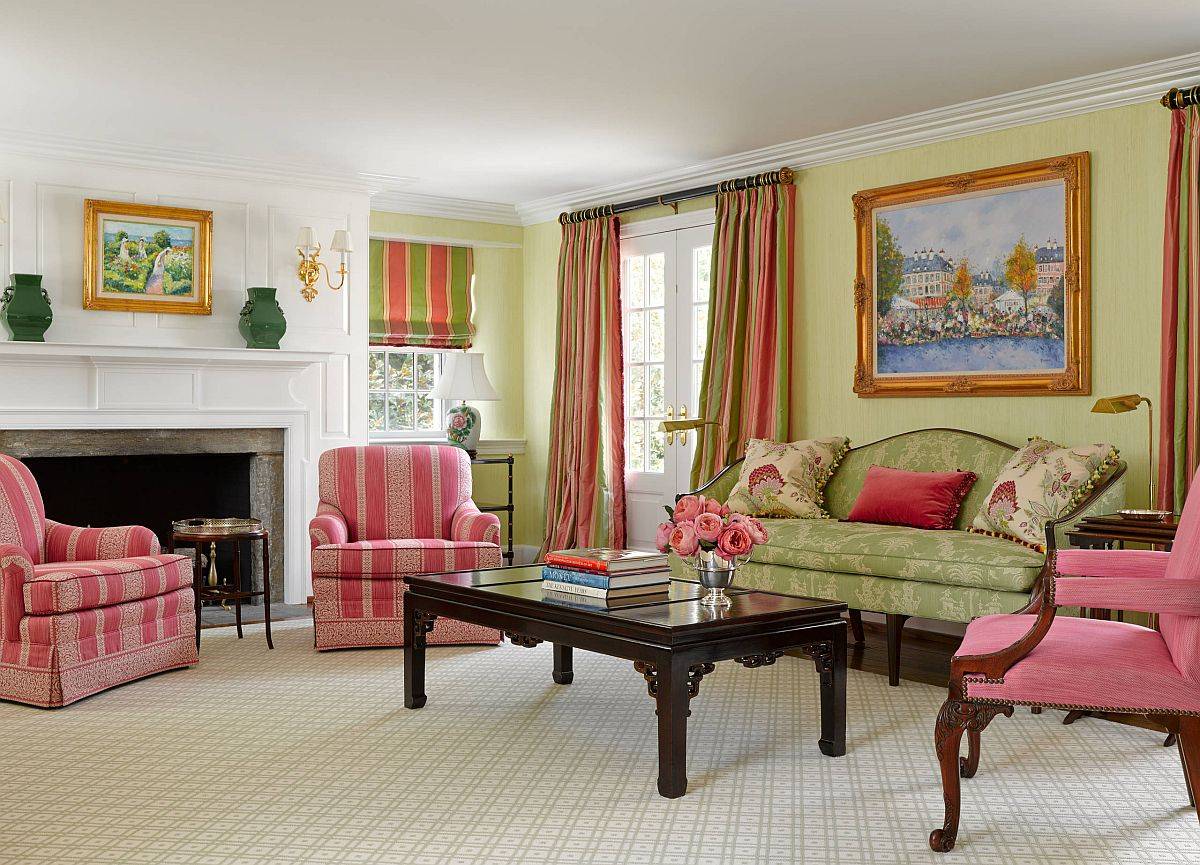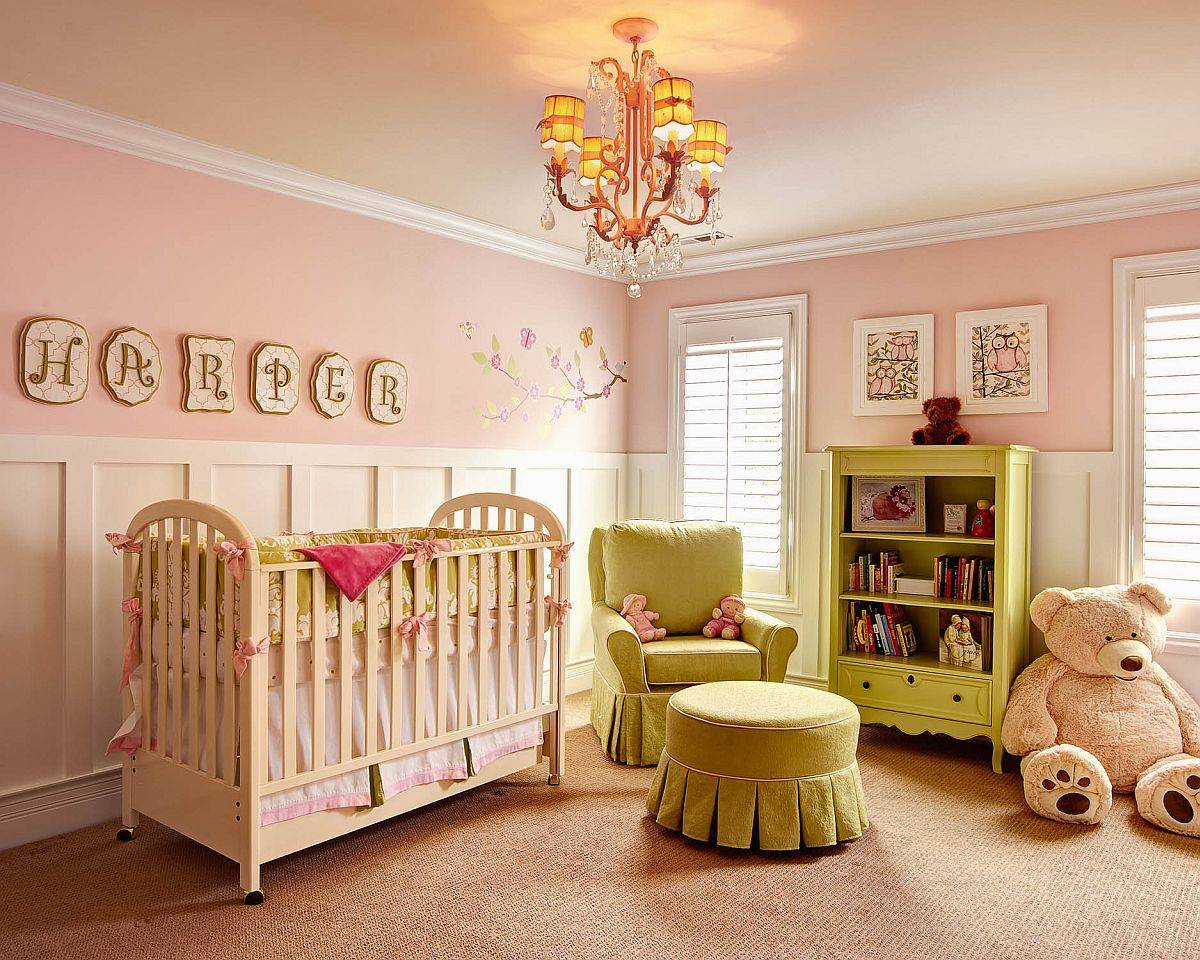 Which color would you love to pair with green?