We are firmly in that time of the year when we start to hanker once again for sunlight and are on the search for warmth as the chill in the year starts to get a taxing. Winter is fun as long as the Holiday Season and New Year festivities stay around to keep you warm and toasty. But with all that seeming like a memory of the past, things suddenly feel a whole lot colder than they really are. This is exactly why a sunroom comes in mighty handy at the moment and it is one place where you can escape the chill in the air. Still protected by the glass walls and yet bathed in sunlight, this is a room that gains plenty of prominence this time of the year!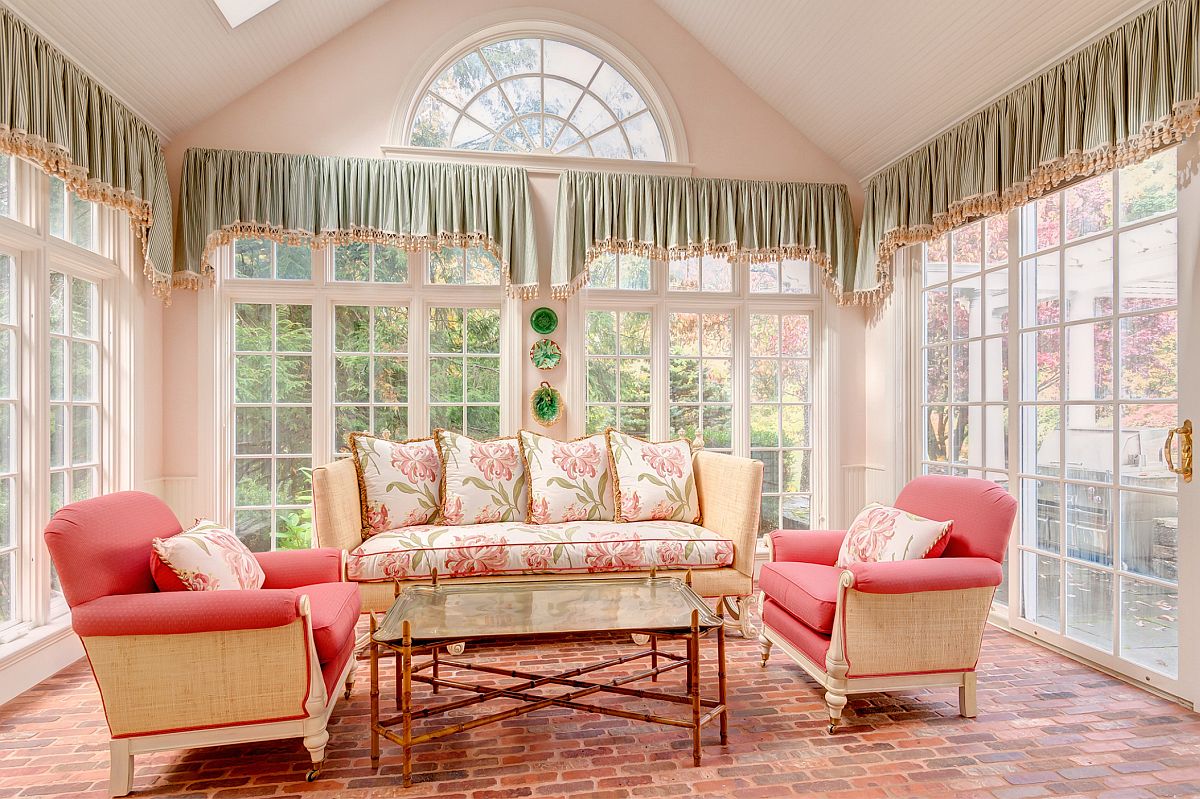 Adding color to the sunroom might seem like a strange idea when you consider the amount of natural light it receives and how bright it already feels. Yet, ushering in a bright sprinkling of color is the perfect way to enliven the old, traditional sunroom that seems to have been around forever now! You can do this in a variety of ways and today we take a look at some of the best colorful traditional sunrooms around and how everything from décor to walls and rugs can be used to give them a fresh, vivacious lease of life –
Colorful Central Decor Pieces
We start off with the most obvious idea in the sunroom when it comes to adding color and that is the comfy décor creating the central area within the sunroom. Be it a bright couch in blue, comfy club chairs in pink or bold side tables and coffee tables in orange; you can usher in a blend of different colors in the traditional sunroom with ease. Make sure though that you do not use more than three colors in here as you might otherwise move away very quickly from a traditional sunroom to one that is eclectic or even boho-chic. Yes, pick colorful décor that is unlike the gray, white or cream-colored furniture you are more accustomed to. But do not veer away from the style in the sunroom.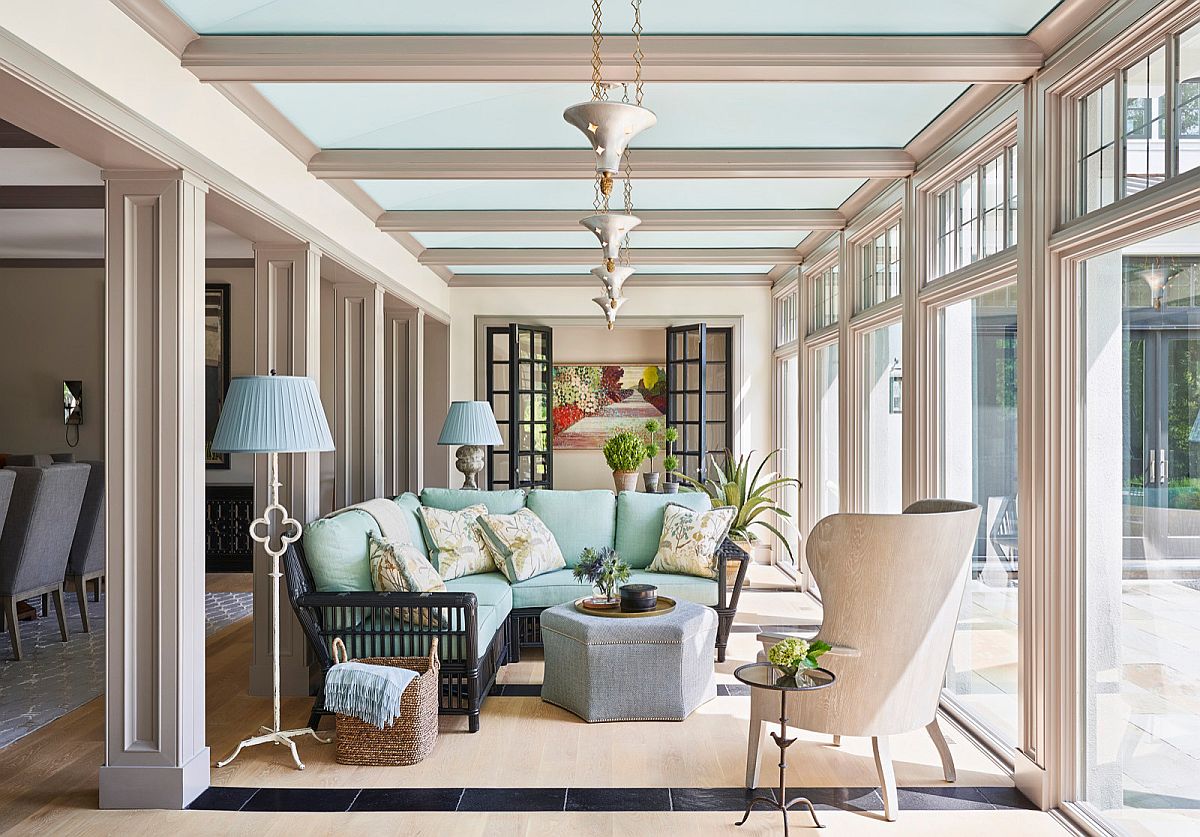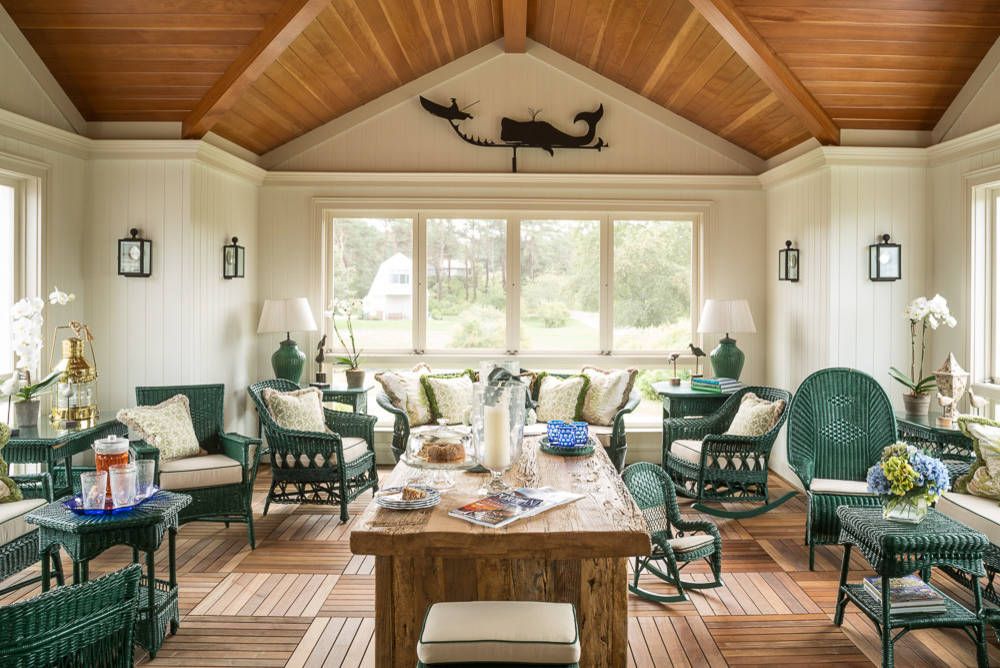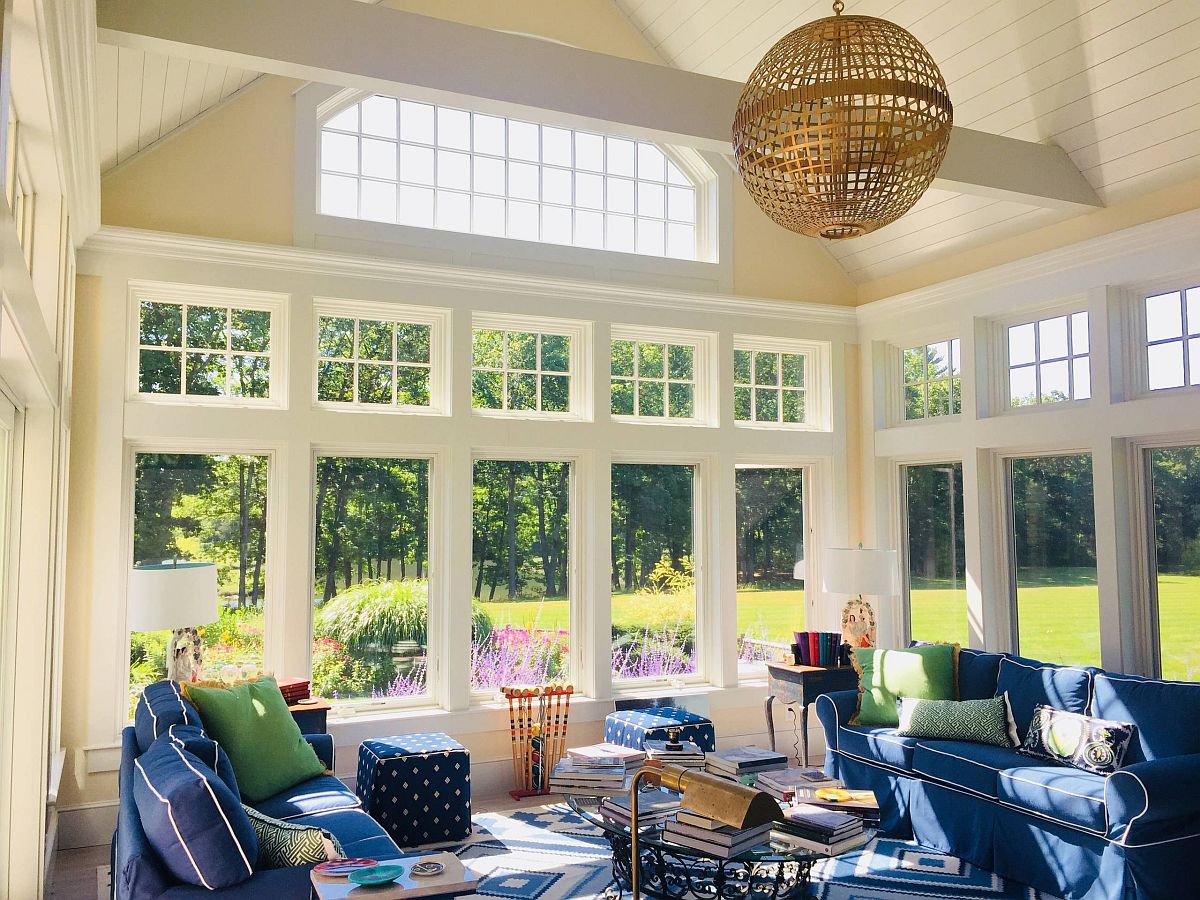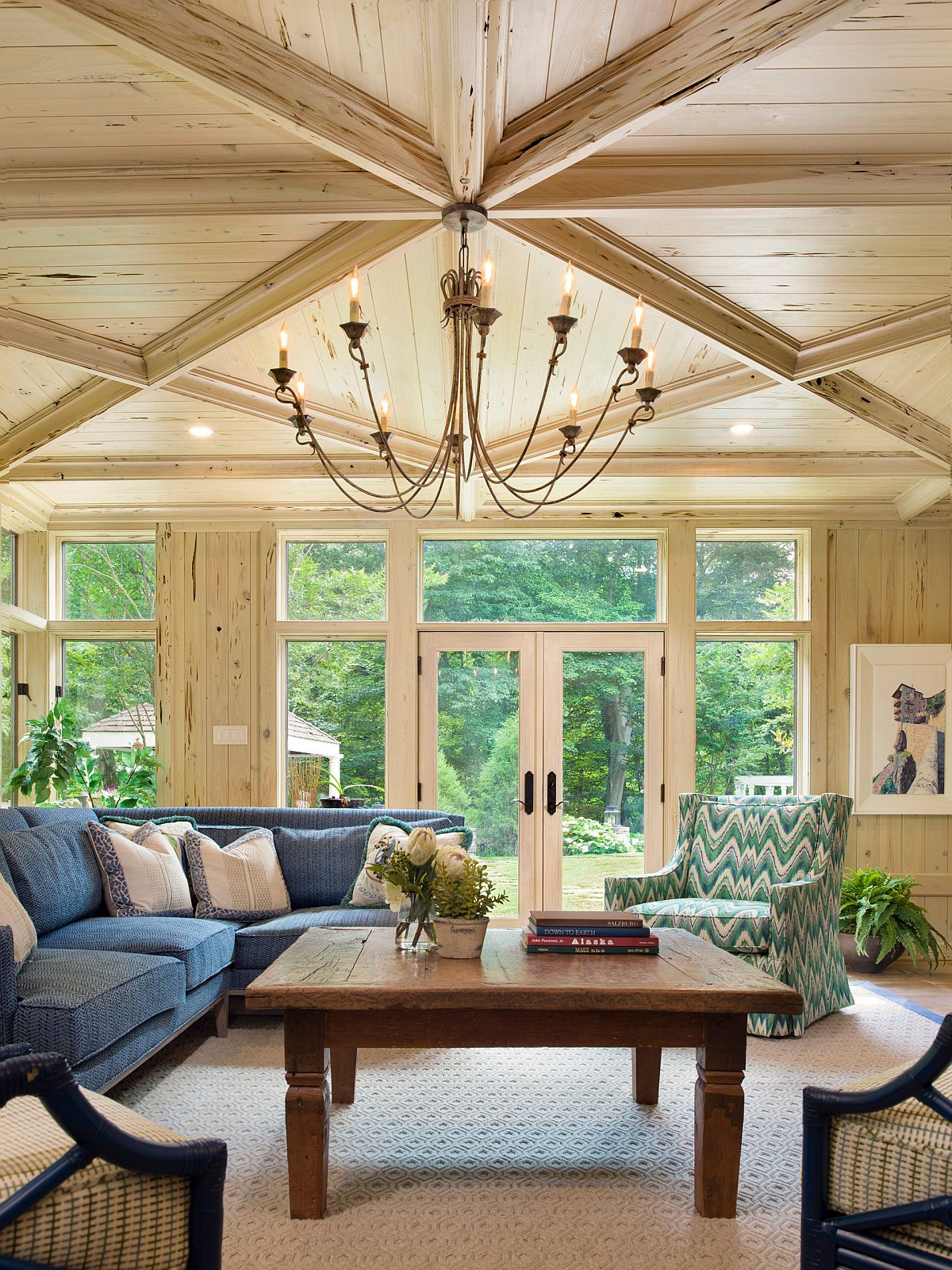 Painting the Walls Bright!
Yes, most sunrooms have walls that are made up entirely of glass and in some regions of the world where winter is severe, even the ceiling is one completely made of glass. But for those who live closer to the tropics, walls coupled with smart glass windows are a safer and more practical option. Here, instead of relying on décor to bring color into the traditional sunroom, you can use custom wall murals or just paint the walls in a color of your choice to give the space a brighter, more modern look. Sometimes it is an accent wall in yellow that ushers in the sun-kissed look while n other occasions walls in blue transform the entire sunroom. Choose a color that you are comfortable with and one that works well across different seasons.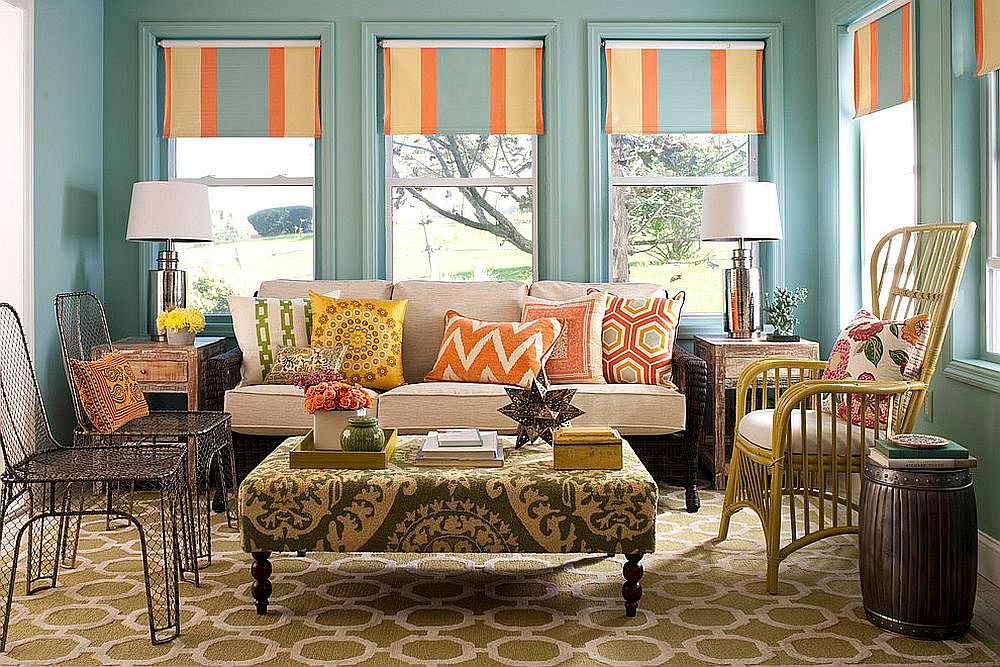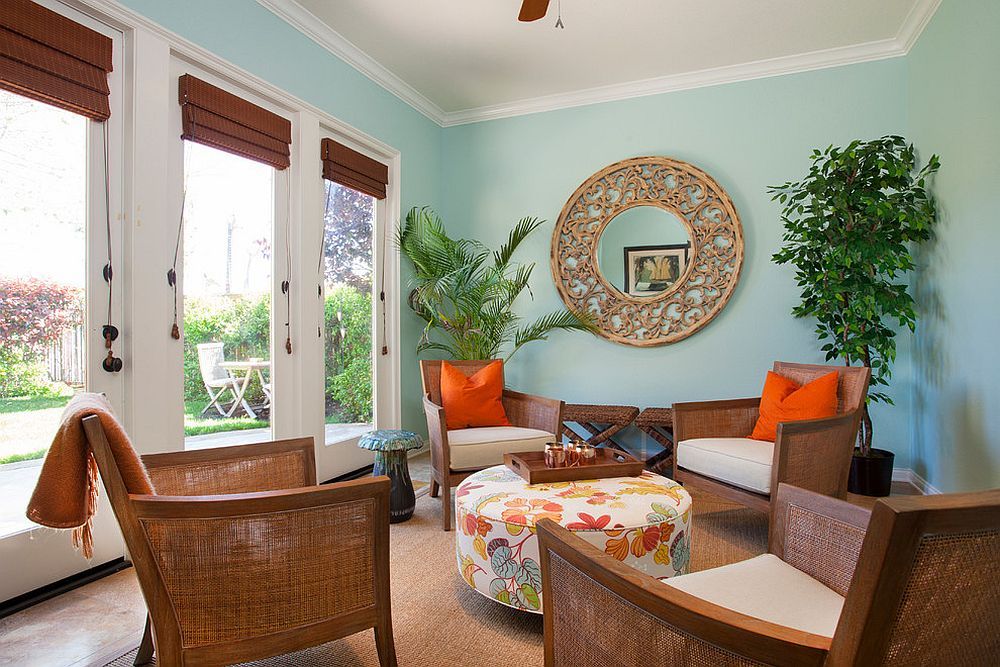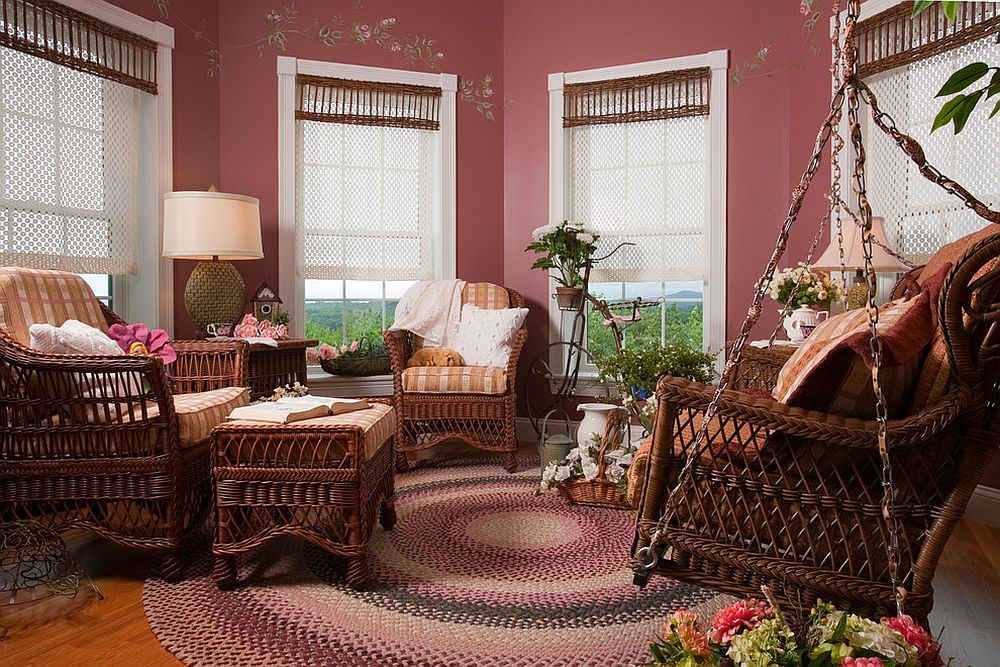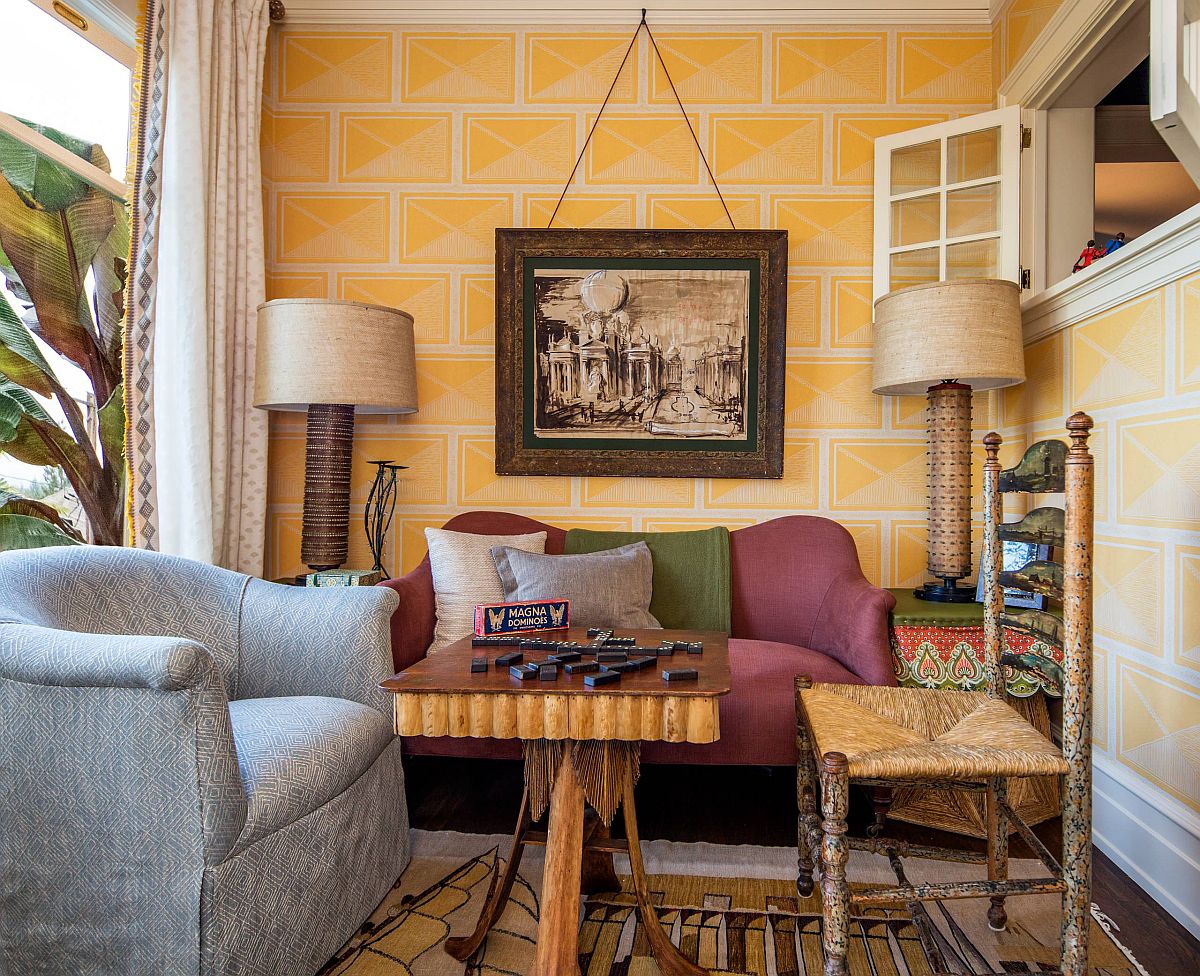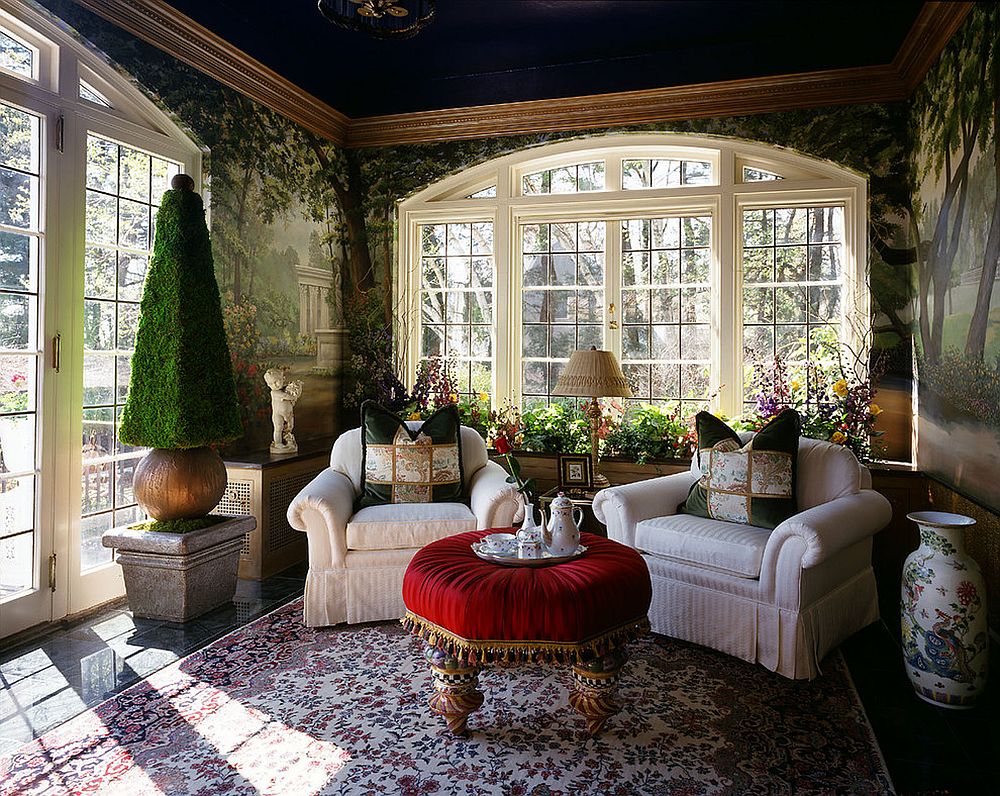 Rugs, Ceilings and More
Drapes and rugs are often our 'go-to' pieces when it comes to adding color to an interior on a low budget and in no time whatsoever. Along with these, you can also use throw pillows in the sunroom that complement the other hues used in there. These are all ways that allow you to shift between bright colors with ease as trends and seasons come and go. You will not have to commit to an expensive sofa or a set of chairs in bright hues that might seem out of place just a few months down the line. For those with color commitment issues, this is undoubtedly the best option!